Our Broker Reviews

Whether you're just starting out in the world of investments, or want to maximize your existing investments by switching to a better brokerage firm, there are lots of companies out there to serve your needs. You can get brokerage accounts or set up retirement funds, track your investments, make active changes to your portfolio and allocate your assets to get the most out of your money.
Here at StockHax, our goal is to make sure traders of all types and levels of experience have all the tools they need to succeed. In today's economic climate, it's important to find brokers and companies that have that perfect mix of features and fees to get your trading career started.
We've gone over each of the big online brokers – and a few intriguing startups – with a fine-toothed comb, to show you exactly what you're getting when you sign up with them. From top-notch customer service to attractive incentives for active traders, we're continually searching for the best deals for all kinds of traders.
Check out our breakdown of the top online stock trading companies of 2023, along with brief reviews and links to our more in-depth analysis.
Our Top Brokers for 2023
When it comes to the top brokers for 2023, our selection showcases the cream of the crop. These brokers excel in providing low-cost trading options, advanced analytical tools, a user-friendly interface, and exceptional customer support. With their reliable platforms and extensive research resources, investors can confidently navigate the stock market and maximize their investment potential.

Social Trading
Wide range of assets
Easy to use platform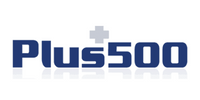 Plus500 provides CFD trading across multiple markets.
Its user interface is simple to navigate across the web and mobile devices.
Plus500's fees are highly competitive with the industry.
Best Brokers For Mutual Funds Trading
Optimal brokers are crucial for mutual fund trading. Our selection merges low fees, diverse fund choices, research tools, and customer support. Mutual funds unite investments from multiple individuals, managed by professionals for diversified portfolios. They provide access to markets and strategies tailored to diverse financial goals.
Best Brokers For Commodities Trading
When it comes to commodities trading, selecting the right brokers is crucial. Our curated selection combines competitive fees, advanced trading tools, reliable customer support, and a wide range of commodity options. Commodities are physical goods like gold, oil, and agricultural products, and trading them offers investors opportunities for diversification and hedging against market volatility.
Best Brokers For Bonds Trading
Selecting the right brokers for bonds trading is crucial. Our curated selection offers competitive fees, advanced trading tools, reliable customer support, and a diverse range of bond options. Bonds are fixed-income securities issued by governments and corporations, providing investors with stable income and risk management opportunities. Trading bonds enables portfolio diversification and potential capital appreciation.
Best Brokers For CFD Trading
CFD (Contract for Difference) trading involves speculating on the price movements of various financial assets without owning the underlying asset. Choosing the best brokers for CFD trading is essential as it ensures competitive fees, robust trading platforms, reliable order execution, risk management tools, and access to a wide range of markets.
Best Stock Brokers
Stock trading involves buying and selling shares of publicly traded companies. Choosing the best brokers for stock trading is crucial as they provide reliable platforms, low fees, a wide range of stocks, advanced trading tools, educational resources, and responsive customer support. Optimal brokers empower traders to make informed decisions and capitalize on investment opportunities in the stock market.
Best ETF Brokers
Choosing the right brokers for ETF trading is crucial. They provide access to a wide range of ETF offerings, efficient order execution, low fees, advanced research tools, and comprehensive market data. Optimal brokers empower investors to build diversified portfolios and seize growth opportunities across various sectors and asset classes.
Best Brokers For Options Trading
Selecting the best brokers for options trading is vital. These brokers provide low fees, robust trading platforms, advanced tools, educational resources, and responsive support. Options trading involves buying and selling contracts that grant the right to trade assets at specified terms. Optimal brokers enable effective risk management and maximize profit potential from market opportunities.
Which Companies Are the Best?
When it comes to selecting the right trading company for your particular needs, you have to figure out a lot of different factors. First off, what are your investment goals? Some companies work better with retirement funds than general brokerage, or work faster for you in some areas than others. What's more, the bets online brokers provide resources for asset allocation and savings that let you track your investment goals.
Some companies, like Wellstrade and USAA mutual funds, benefit customers greatly by integrating well with their banks. Usually, One of the aspects professional investors look at is the ability to transfer money in a convenient manner and from your banking without much fuss, as that will make the process that much more affordable. What's more, those traders that provide high-quality trading platforms at low cost are usually the ones to go for.
How Do These Brokers Help Your Investments?
The best online brokers can help your investment careers by providing you with resources and access to high-quality assets with which you can invest. This usually happens through access to robust trading platforms and accurate research tools that give you the knowledge to find out what assets can net you the most money if you buy/sell them at certain times.
Education tools are also important, as newer traders especially need help learning the ropes of investing; the ideal brokerage firm provides ample resources for traders of all skill levels to improve their understanding of the markets and the best way to play them.
How Much Does It Usually Cost to Use Them?
Finding the right balance between features and fees is usually the key to finding your perfect investment broker. Also to be able to minimize trading-related fees by leveraging the most suitable trading platform.
The average commission rate for most top online brokers is about $5-6, so anything lower than that is ideal and anything higher needs to justify itself through other features you desire, like good trading platforms.
Account minimums and initial deposits are also considerations you must recognize in picking the right online broker. This is especially true if you just want to try them out, or dip your toe in the waters of trading without committing too much. Firms with $0 initial deposits are usually the best for these kinds of traders, as they don't ask for a fee just to step up to the plate. Again, finding the right balance between up-front costs and recurring commissions and fees is the key to locating your ideal online brokerage firm.
All Of Our Broker Reviews
Be sure to check out these reviews and more from StockHax to find out which of these online trading solutions works best for you.
Risk Disclaimer
StockHax strives to provide unbiased and reliable information on cryptocurrency, finance, trading, and stocks. However, we cannot provide financial advice and urge users to do their own research and due diligence.
Read More