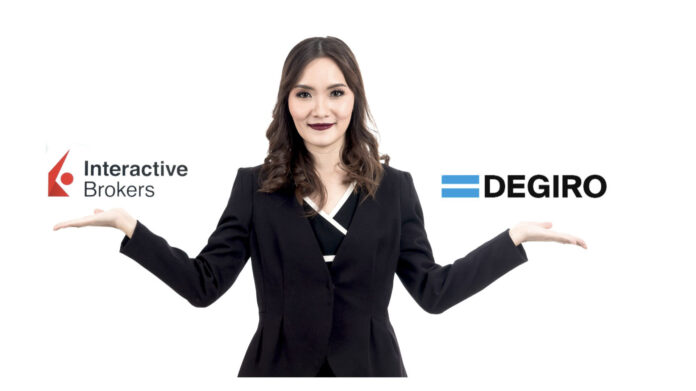 DEGIRO
Interactive Brokers
Customer
Service
An email address available 24/7. Phone number to call between 7 AM and 9 PM. Multiple FAQs
24 hour phone service throughout business days. Chat room is also open for 24 hours between Monday and Friday.
User-
Friendliness
An intuitive trading platform that focuses on individuals with little to no trading experience. Also features a mobile app for an improved trading experience.
A feature rich and user friendly platform what work on desktop and mobile phones.
Flexibility
Offers four different types of accounts for different traders and institutions. It does not provide a demo account.
Features CFDs, spot currencies, options, metals, and bonds as investment options. Does not offer any account types.
Fees
They do not charge commissions for US shares, but do have handling charges of $1. Global ETFs can cost $2 commissions and $1 handling fee.
Charging up to $0.65 for options $0.0035 per share, and $0 on ETF for commissions. They also have detailed reports for margin rates and interest rates costs.
Features
Comes with a web app and a mobile app. Offers multiple investment options like ETFs, stocks, and commodities.
App for web, desktop, and phone, along with free trial for investors just starting out.
Highlights
| | DEGIRO | Interactive Brokers |
| --- | --- | --- |
| Publicly Traded (Listed) | Yes | Yes |
| Suitable for New Traders | Yes | Yes |
| Demo Account | Yes | Yes |
| Educational Materials | Yes | Yes |
| Mobile App | Yes | Yes |
Introduction 
Before you can start investing in stocks or other assets, you need to sign up with a broker. Given that a broker will be handling your funds, you want to choose a reliable one. Choosing the wrong one could not only cost you a lot of money, but it could also affect your trading aspirations.
With so many brokers out there, it can be hard to choose on that fits you. Therefore, a comparison between two of the most trading platforms online (DEGIRO and Interactive Brokers) can help you make a more educated decision.
DEGIRO 
DEGIRO started out as a whoelsale broker, but has since grown into one of the biggest stockbrokers in the EU. Their focus has been to bring services often reserved for very specific clients into the mainstream. They offer a range of investment opportunities such as ETFs, stocks, futures, bonds, and various others.
The brokerage offers multiple account types, each of which caters to a specific type of trader. Furthermore, through its mobile and desktop apps it also gives investors the freedom to easily invest however, and whenever they please.
Interactive Brokers 
With over 45 years of experience in the securities field, Interactive brokers remains one of the most respected securities firms in the industry. They offer a wide range of investment options such as mutual funds, metals, options, stocks, CFDs, and much more.
What defines the broker when compared to other brokerages in the field right now is its sheer reach. The company offers products from over 200 countries, easily making it one of the biggest ones in the market right now.
DEGIRO – Pros and Cons 
As a popular discount broker online, DEGIRO does offer its traders a range of features. By looking at some of the pros and cons that come with using the service, you can see if this is the right service for you.
Pros
Easy to open an account even for people who are just starting out
No minimum deposit when creating an account
No deposit fees for all accounts
Free withdrawal for all accounts
User friendly platform that also offers desktop and mobile apps
Offers phone support and relevant answers to popular questions
Cons
No price alerts
Lack of customizability
No options to add credit/debit card
Does not have 24/7 support
While some of these cons could be a deal breaker for most traders, the pros still outweigh them.
Interactive Brokers – Pros and Cons
As one of the biggest and oldest brokerage firms in the US, many find that interactive brokers is a great choice for a broker. However, it is worth looking into all of the pros and cons that come with using Interactive Brokers to see if it is right for you.
Pros
Low margin rates for all trades
Free ETF and Stock trading for all US-based clients
Low and competitive trading fees for all other types of asset trading
Most account types do not require a minimum deposit
First withdrawal of each month is free
Does not have any deposit fees
Cons
Little difficult to understand for first time users
Research menu is not intuitive
Slow support
Interactive brokers offers many benefits to traders, but its cons show that it can be a little difficult for new comers to work around the UI. But if a more complicated UI is not something that bothers traders, then they have a very fine trading platform on their hands.
Features and Primary Uses  
By looking at the pros and cons, you can probably see which of these trading platforms better fit your specific style of trading. But if you're still struggling to make an educated decision, here is a more detailed look at their many and their primary uses.
Mobile and Desktop App
The first thing to compare between the two is their mobile and desktop apps. Both apps for both platforms are very good at offering their traders with a robust trading experience. However, only one of these two trading platforms takes user friendliness into account.
DEGIRO can be significantly more user friendly than Interactive Brokers, since it is much simpler. However, more professional traders might radiate towards the Interactive Brokers app, since it offers a more robust set of features, but it can be more complicated for new comers to use.
Investment Options 
Similar to the different mobile and desktop apps that both brokerages offer, the investment options are also fairly similar. Interactive Broker and DEGIRO both feature products like Futures, ETFs, stocks, bonds, and options. These are all fairly standard investment options, which is why the choice between DEGIRO and Investment Brokers will come down to personal preference. If you like one over the other because of the overall package, then you could choose either one.
However, there are certain trading options that are unique to Interactive brokers that are not present in DEGIRO. For instance, investors who are looking to trade in CFDs, metals or spot currencies will have to choose interactive brokers when they finally start trading. Furthermore, if people want to invest in structured products and commodities, then DEGIRO is a better choice.
Customer Support 
Customer support can often be a deal breaker for most investors, since they want to be on a trading platform where they feel heard. Unfortunately, while both trading platforms have their fair share of useful customer support options, they also have a disadvantage that could be a deal breaker to some investors.
Interactive Brokers allows for phone support 24 hours a day during all business days, and offer 24 hour access to their email address. In comparison, DEGIRO allows investors to call on their dedicated number, but only during 7 AM and 9 PM.
However, as it became obvious with how the previous description, DEGIRO does not have 24 hour customer support, which means that traders will often have to wait as much as 12 hours to get their problems solved in some cases. In the case of Interactive Brokers, their customer support is a little slow, which can be infuriating to most professional investors in the field.
Education Materials 
Along with offering their investors plenty of opportunities to make smarter trades using the different tools at their disposal, trading platforms are also looking to teach their investors how to improve at trading significantly.
In the case of DEGIRO and Interactive Brokers, both of these companies offer a wide range of educational tools and materials that can help traders improve and become better traders. Interactive brokers offers a podcast where experienced traders discuss the best trades of the week and offer more information about the industry as a whole. They also feature insights, webinars, and the TradersAcademy, an initiative to teach new comers about the intricacies of trading.
As for DEGIRO, it offers a series of videos that focus on how to trade with the platform as well as how all of it's systems work. It also has a section dedicated to different strategies that individuals will often use when trading such as dollar cost averaging, fundamental analysis, and options strategies.
Trading Fees 
Trading fees for both platforms are very cheap, with some even offering trades with 0% commission, but they will often come with handling charges. DEGIRO offers $0 commissions for US stock, and in general has very low charges for it's other transactions.
Interactive Broker is very similar, in that it offers a range of services with very low commission fees. But even though DEGIRO is free compared to Interactive Brokers, the latter does have more trading and investing options.
Which One Should You Pick?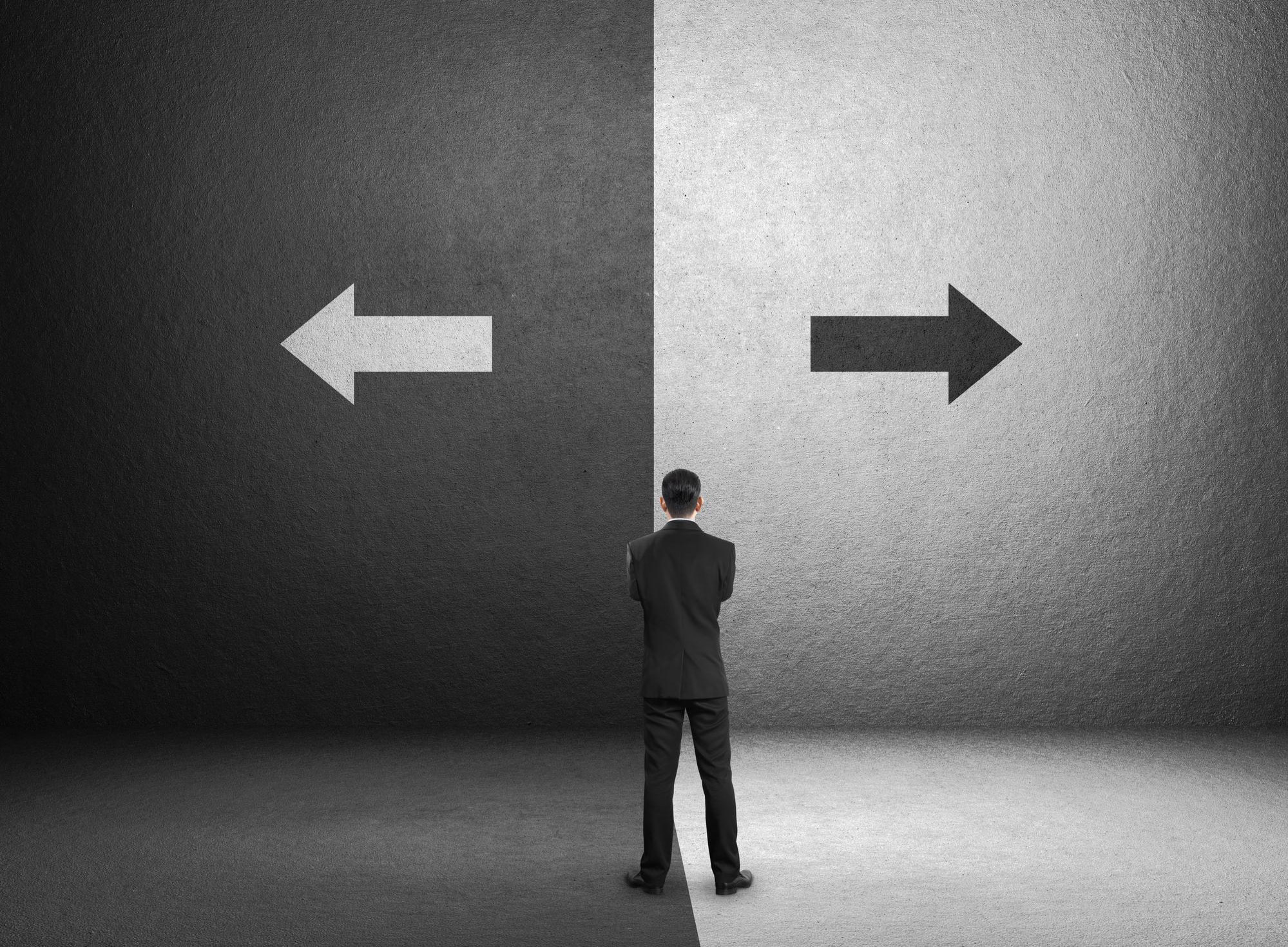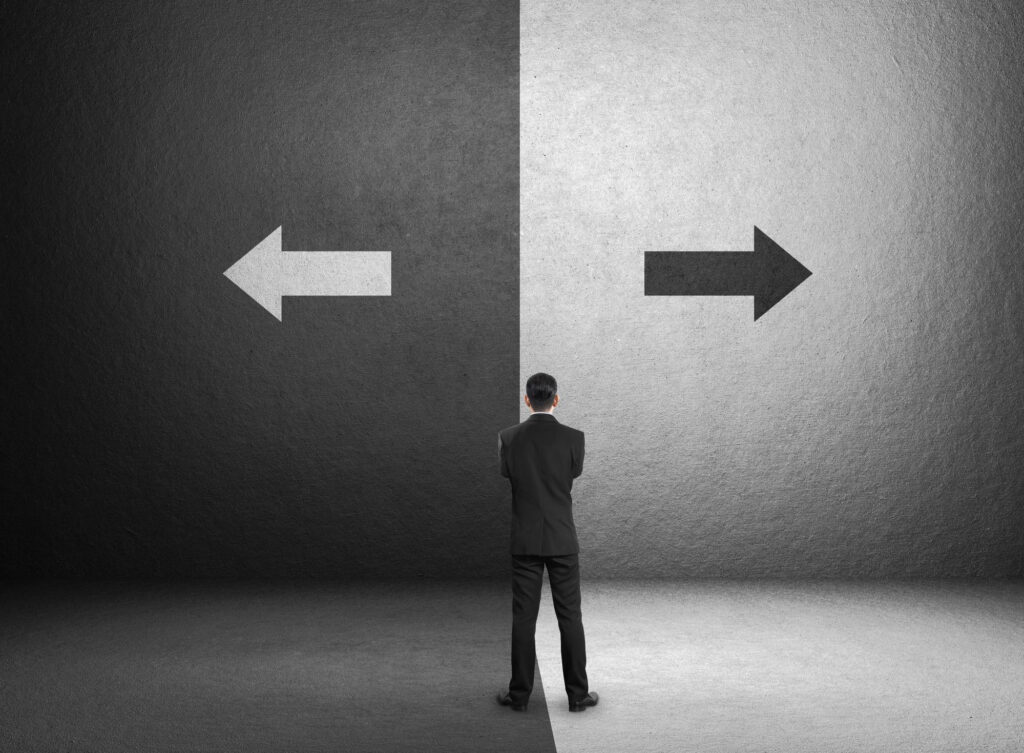 For the most part, both of these trading platforms are more or less the same, with a few exceptions. DEGIRO is the simpler, more beginner option for investors, as it offers a wide range of investment options, on a very user-friendly platform. It also offers a range of educational materials that can make trading much simpler.
Interactive Brokers, on the other hand, is a platform that is more dedicated towards helping intermediate traders improve and providing professional traders with an excellent platform. It offers various niche trading products, along with a comprehensive guide on their fee structure.
Therefore, while both of these products do come with their fair share of pros and cons, it does come down to personal preference. Are the cons a deal breaker, or do the pros outweigh them? Whichever product manages to answer that question, you should choose it.
Final Thoughts 
There are a multitude of trading platforms online that you can choose from. While all of them will claim to have something special to offer, only some of them can live up to their promises. But in the DEGIRO vs Interactive Brokers debate, both of these brokerages are clearly targeting different audiences.
While they have the tools for traders of all skillsets, Interactive Brokers simply has more features that cater to professional or intermediate traders. Conversely, DEGIRO is a service better suited for beginners who are just getting into trading.