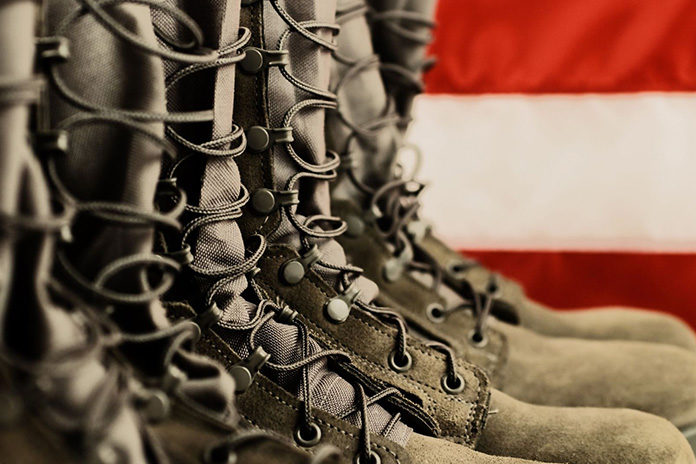 Intro
As a thank you for their service to this country, members of the US Armed Forces have exclusive rights to a number of banking and financial institutions meant to care for their economic future. When it comes to investments, USAA and Navy Federal Credit Union are two of the best ones out there.
Features, Fees & Ratings Comparison Table
| | USAA | Navy Federal |
| --- | --- | --- |
| Customer Service | Highly-ranked customer service | Phone support during business hours |
| User-Friendliness | Extremely accessible to beginners, low account minimums | Limited online interface, chiefly focuses on banking; financial advisors do most of the work |
| Flexibility | Low initial investment of $50; futures, options and forex trading | Fairly inflexible; mostly banking and credit union, but invests through third-party |
| Fees | $5.95 per trade ($0.75 per contract for options) | $4 commission per window trade per security (as per Folio Investing) |
| Features | Full integration with USAA banking and insurance services | Exclusive to military members/families; financial advisors on hand |
Features & Primary Uses
USAA (short for United Services Automobile Association) has been providing financial services to military members since 1922, and has 11.2 million members to date. Navy Federal, meanwhile, has been around since 1933, chiefly as a bank.
Both USAA and Navy Federal provide investment options for military members and their families, in addition to providing banking (and in USAA's case, some insurance) services. If you or a family member is in the Armed Forces, both companies provide security and reputable financial services for this specific population.
One of the major things to consider about these particular investment solutions, particularly Navy Federal, is that their online presence is fairly limited compared to more conventional brokerage firms. USAA membership give you access to a web-based trading platform and several mobile apps that allows you to access your account from anywhere you might need.
Navy Federal, meanwhile, largely relies on a basic, no-frills Web presence that doesn't give you much in the way of tracking features, research data, or trader education. This is definitely evidence of its primary purpose as a bank and credit union; unlike USAA, they haven't expanded as much into the realm of modern-day online brokerage.
In addition to their basic investment options, USAA and Navy Federal provide some resources to allow its customers to educate themselves and research the best possible ways to maximize their portfolios. Navy Federal offers financial calculators, credit and debt calculators, free financial seminars, and personal finance counseling for their overall services.
USAA's aforementioned trading platforms, meanwhile, offer mobile access to trades and free automated phone trades, which is a bit more than you can really ask for with Navy Federal. This puts their functionality and flexibility slightly above Navy Federal, particularly for the modern investor who wants to get the most out of their portfolio.
Investment Options
Navy Federal provides members with the ability to set up investment accounts for retirements, or general brokerage accounts, as does USAA. Both also provide the ability to trade in stocks and bonds, as well as mutual funds. Navy Federal in particular has incredible support for IRAs and annuities, offering Traditional, Roth, SEP, MMSA & Savings, Certificates, and Trusteed IRAs for its customers.
However, USAA provides a few more options for its customers in terms of asset classes, also allowing them to trade in futures, options and forex trading. While these aren't usually the primary methods by which military members usually invest in the market, USAA offers this kind of flexibility if they choose to take advantage of it.
USAA's investment features are a bit more robust than Navy Federal, which offers more bare-bones content and accessibility to it through their website. USAA, for instance, have award-winning mutual funds that their members can customize quite easily, choosing among many different fund options using their platform.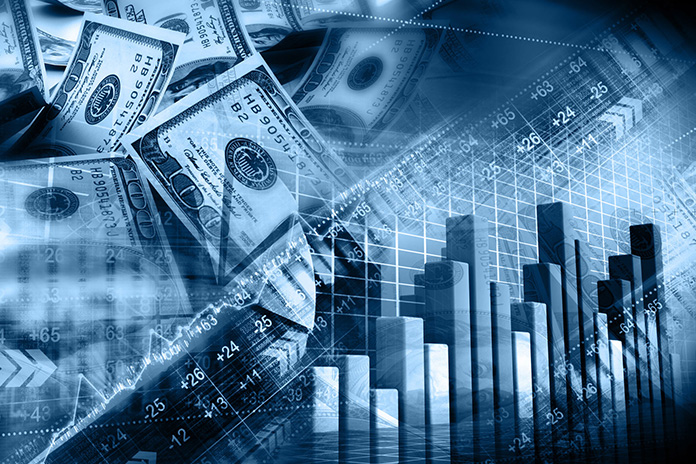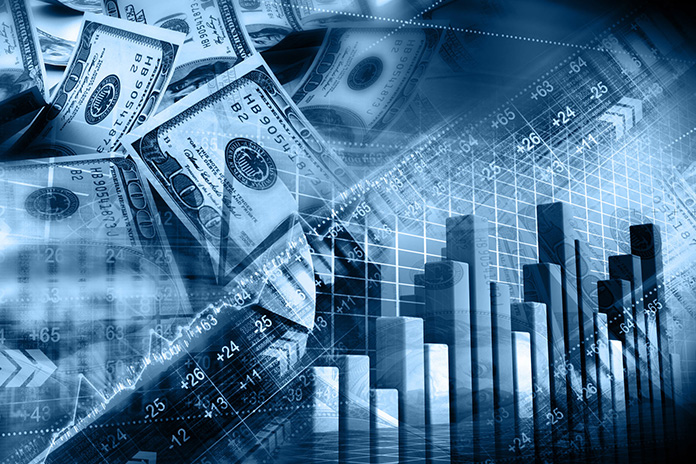 Fees
Navy Federal undoubtedly has the better fee structures, perhaps some of the best in the business. At 5.5 million members, Navy Federal is the largest credit union in the country, and credit unions will usually provide you great rates.
One worrisome thing about Navy Federal's investment options, though, is that it's rather hard to track down their stock and options fees; unlike USAA, they do not provide them on their website, and merely ask you to contact them by phone to speak to a financial advisor. As such, your brokerage accounts are handled through Investment Representatives, who make it harder to keep your own account under control.
USAA's fee and commission structure is still fairly good, especially compared to most investment firms available to the general public. Stocks and options come with a commission of $5.95 per trade (options add on a $0.75 fee per contract), and USAA has no annual account or inactivity fees. No minimum initial deposit is needed either, which makes it good for military families that want to start investing even though they don't have much to start with.
Another interesting advantage to USAA is that they lack a lot of fees that many other brokerage firms have. There are no charges for account transfers, maintenance, penny stocks of after-hours trading, for instance. The USAA Platinum Plan even offers you discounted commissions, provided you trade above the minimums they set.
When picking plans through USAA, it's important to recognize that the USAA Gold Plan, while it seems advantageous on the surface, is really quite expensive in terms of commissions compared to their competitors. While their additional fees are smaller, this can hurt you in terms of your overall expenditures, given your trading volume.
USAA clearly wins this category, as Navy Federal's lack of information without contacting them directly makes it difficult to discern what their commissions, fees and account maintenance rates may be.
Asset Allocation
Asset allocation is an important part of investing, as the way your money is distributed along your various asset classes and risk horizons can help keep your money safe. When it comes to investments, however, both USAA and Navy Federal provide basic recommendations and education in the form of blog posts and the like about how best to diversify, a glossary of terms, etc.
While this is admirable in both cases, USAA and Navy Federal have little in the way of online trading platforms and resources to help you with that asset allocation. Both do have financial advisors on hand to personally help you with these kinds of decisions, but in the case of Navy Federal that is practically all they offer. For those who are more hands-on investors, this can prove problematic.
In fact, one major thing to consider about Navy Federal is that it seems they perform a lot of their investing through a third-party provider, Folio Investing. Navy Federal customers looking to find a more codified way to diversify their portfolios are encouraged to check them out and work through one of their 100-plus pre-made portfolios, as that is their primary means of asset allocation.
Which Should You Pick? Who Is Each Good For?
Both USAA and Navy Federal cater to members of the Armed Forces, so whichever one you choose, traders who are military members or family of military members can count on high-quality service and investment options with both companies. Navy Federal caters more specifically to members of the Navy, and those who live on Navy bases can gain easy access to their resources.
For the most part, both USAA and Navy Federal (the latter, in particular) are best for investors who just want to get a basic plan set up and not have to think too much about it later. Due to the relative lack of robust investment tracking software and interfaces, investors have to leave a lot of their account maintenance to their financial advisors. That's good, but not necessarily beneficial for those traders who want to be more active.
Traders who value reputable customer service might do well to go with USAA, as their highly-rated customer service stands head and shoulders above Navy Federal, which has had some problems in the past with accessibility. Comparing 24/7 customer service (USAA) with what is effectively a single phone number to a financial advisor (Navy Federal) is no comparison at all.
Despite the bare-bones nature of a lot of these company's features, both USAA and Navy Federal are, in a general sense, equally good for members of the military and their families when it comes to setting up investments and credit. However, if you want something more modern, not to mention rates that you know about upfront, USAA might be the better choice.

Images by:
©bigheado/123RF Stock Photo, ©hywards/123RF Stock Photo

Risk Disclaimer
StockHax strives to provide unbiased and reliable information on cryptocurrency, finance, trading, and stocks. However, we cannot provide financial advice and urge users to do their own research and due diligence.
Read More