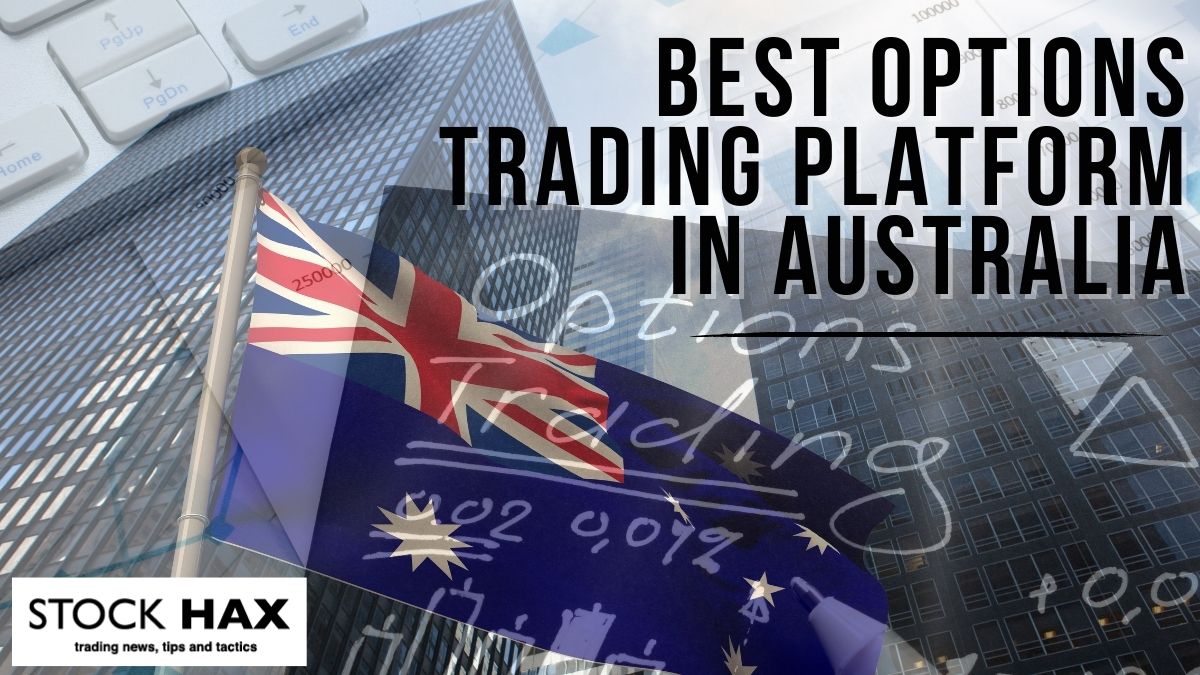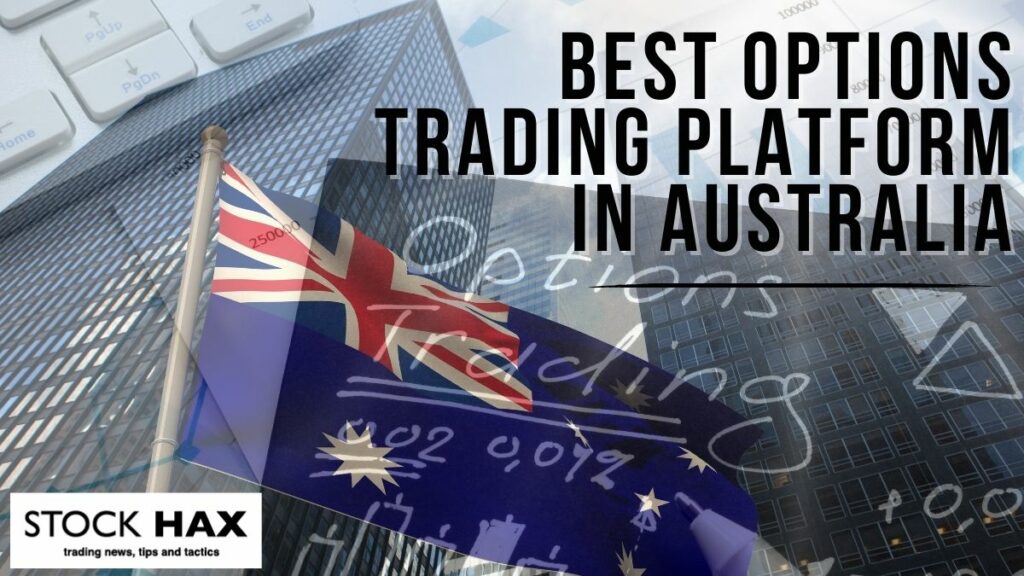 Online trading platforms have revolutionized the financial market, enabling individuals to trade securities such as options, bonds, and stocks from the comfort of their homes. Several online options trading platforms are available, making options trading convenient and accessible. Individuals can access real-time data to make informed decisions.
Options trading is one of the most common forms of online trading; it allows individuals to speculate on the future price movements of an underlying asset. However, with the number of options trading platforms available, it can be a bit difficult to choose a platform that most suitable for specific needs.
Choosing the right options platform is important because it can directly affect your trading results. It is essential to select an options trading platform based on objective criteria rather than subjective opinions or biases. In this article, we will discuss several factors to consider when choosing an options trading platform and the best trading platforms in Australia.
Criteria for Selecting the Best Options Trading Platform in Australia
People often struggle when deciding on an options trading platform to use. In this section, we will look into the key objective criteria to consider when choosing an online options trading platform in Australia.
Research and Education
Most online options trading platforms offer educational and research materials, but not all users find some of these materials useful. The type of data resource offered should be useful to you as a trader, and it should also suit your strategy.
A good trading platform should offer access to educational resources, including webinars, video tutorials, and informative articles. These resources are meant to equip you with the knowledge needed to make informed decisions and improve your trading skills.
Security
Security is an important criterion to consider when selecting an online options trading platform. Before choosing a platform, check the security measures adopted by the platform, this could be two-factor authentication (2FA), data encryption, or any other security protocol. Tight security protects people's data and assets from security breaches.
Given the growing number of cyber dangers, people must choose a platform that places a high priority on security. You want to be able to rest easy knowing that your personal information and assets are protected from cybercriminals and other online dangers.
Trading fees
Trading fees are one of the most important factors to consider when looking to open an online options trading platform. Trading fees are the costs incurred when placing trades; they include commissions, execution fees, and assignment fees, as well as any additional fees related to trading options. In general, lower fees are recommended since they enhance prospective profits and lower trading expenses.
In the long run, trading fees can significantly accumulate, especially if you trade very often. Always compare the fee structure of options brokers and choose the platforms that offer low and convenient fees. Saving money is never a bad idea.
Customer support
Another important factor to take into account when choosing an online options trading platform is customer service. When trading on an online platform, dependable client service is of the utmost importance. Traders should take into account the platform's commitment to customer service, which includes prompt responses to emails, phone calls, live chat, and other alternatives. A platform with excellent customer support ensures people can get prompt assistance in case of any issues.
You may occasionally run into technical issues or need to ask questions. Being able to access prompt responses or assistance will go a long way toward improving your trading experience. Plus, it's possible to minimize losses due to technological faults by using platforms that provide dependable customer care.
Trading Platform
The quality of the trading platform is an important factor because it is what you will be directly interacting with. A decent trading platform should include real-time market data, charting tools, and access to relevant research materials. It should also have a user-friendly design. You should be able to execute trades smoothly and make intelligent judgments based on market data provided by the trading platform.
A solid trading platform's value comes from its ability to give you the resources you need to make educated trading decisions. Anyone should be able to study market trends and make wise judgments based on the most recent market circumstances with the use of real-time market data and charting tools.
Best Online Brokers for Options trading in Australia
Below is a list of some of the best options trading brokers in Australia. In no particular order, here is a list: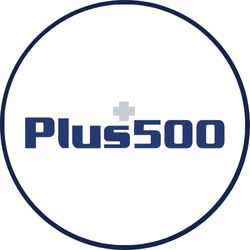 Plus500 is an online trading platform that was founded in 2008 and is based in Israel. It is regulated by several financial bodies, including the Australian Securities and Investments Commission (ASIC) and the FCA, making it a reliable and trustworthy option for traders in Australia.
Plus500 offers a range of trading instruments to its users, including options, with competitive spreads and no commissions on trades. With a minimum deposit of AUD 200, Plus500's user-friendly interface and wide selection of educational resources and trading tools make it an excellent option for both newbies and experienced traders.
Plus500 provides a mobile trading application that allows traders to monitor and adjust their trades without too much stress or inconvenience. The platform also offers a free demo account for traders to practice trading and develop their strategies without any form of risk.
Pros
Low trading fees
Tradeable on the London Stock Exchange
Amazing customer support
Cons
A small selection of products is offered
There is a charge for inactivity
---
AvaTrade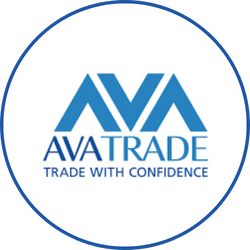 AvaTrade, a trading platform with Australian options trading services, has garnered attention for its perplexity and burstiness. Founded in 2006 and headquartered in the vibrant city of Dublin, Ireland, AvaTrade has gained regulatory approval from multiple financial authorities, including ASIC, solidifying its reliability and trustworthiness for traders across Australia.
AvaTrade prides itself on its wide array of trading instruments, including options, and offers competitive spreads, trades sans commission, and a minimum deposit of $100. The platform also supports advanced trading tools, such as technical analysis tools and automated trading options, ensuring experienced traders have a world of control and flexibility at their fingertips. To further bolster the trading experience, AvaTrade provides users with educational resources and customer support in over 20 languages, enabling traders to have access to the resources they need.
Diversity is key at AvaTrade, with a variety of trading platforms to choose from, including their proprietary platform as well as the popular MetaTrader 4, Duplitrade, ZuluTrade, and Guardian Angel, providing traders with the freedom to choose the platform that suits their trading needs best.
Pros
No trading fees
Lots of trading options
There is support for numerous trading techniques
Cons
Their application is not straightforward
---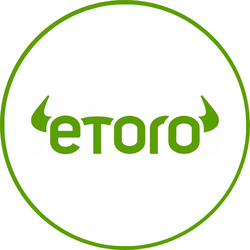 eToro is a renowned online trading platform offering options trading in Australia. Founded in 2007 and headquartered in Israel, eToro has become a reliable and trustworthy option for traders in Australia, receiving regulatory approval from several financial authorities, including ASIC.
One of eToro's key features is its social trading platform, which enables traders to follow and replicate the trades of accomplished traders, making it an ideal choice for inexperienced traders looking to glean wisdom from seasoned traders or those who lack the time or expertise to trade actively. Additionally, eToro boasts a wide range of trading instruments, including options, with competitive pricing and trades that incur no commissions.
eToro's user-friendly interface and diverse array of educational resources make it a prime choice for beginners looking to get their feet wet in the trading world. Furthermore, eToro offers a mobile trading app compatible with both iOS and Android, empowering traders to stay connected to their trades and the market on the go.
Pros
Quality educational resources
Advanced trading tools
Low trading fees
Low minimum deposit
Cons
There is a charge for inactivity
---
CMC Markets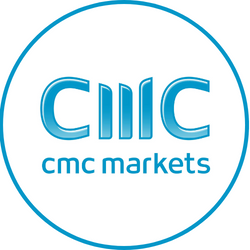 CMC Markets, a preeminent online trading platform, has emerged as a go-to destination for options trading services in Australia. Established in 1989 and headquartered in the bustling city of London, CMC Markets has earned regulatory approval from several financial authorities, including ASIC, making it a reliable and trustworthy option for Australian traders seeking a platform to conduct their trades.
The Next Generation trading platform is one of CMC Markets' most compelling features, offering a vast range of technical analysis indicators and advanced charting tools to enable traders to make informed decisions about their trades. The platform provides a competitive pricing structure with no commissions charged on trades across a diverse array of trading instruments, including options.
As a platform that caters to traders of all levels of experience, CMC Markets offers a gamut of educational resources and market insights to assist traders in honing their trading acumen. To further enhance its accessibility, CMC Markets provides a user-friendly mobile trading app compatible with both iOS and Android devices, allowing traders to keep their fingers on the pulse of the market at all times.
Pros
Fast trade executions
Proper trading tool
Cons
High fees
Inactivity fees of 15 AUD
---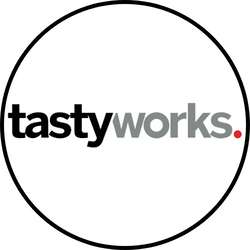 TastyWorks is a distinguished and well-respected online trading platform that specializes in options trading. They are an outstanding choice for Australian traders who are looking for a reliable and trustworthy platform. This trading platform was founded relatively recently, in 2017, and is based in the Windy City of Chicago, Illinois. This company is subject to rigorous regulation by the US Securities and Exchange Commission (SEC) and the Financial Industry Regulatory Authority (FINRA), ensuring the safety and security of traders' funds.
One of the key strengths of Tastyworks is its unrelenting focus on options trading, providing a wide selection of options trading tools and strategies for traders of different skill levels. The platform is designed to be user-friendly and highly customizable, allowing traders to create their own personalized trading setups and charting tools to cater to their unique individual needs and preferences. TastyWorks offers competitively low commission fees on trades, ensuring that traders can keep more of their hard-earned profits in their pockets.
Pros
Lots of educational materials
Good custom flexibility
Lots of options trading choices
Cons
Not ideal for new traders
---
Comparison of Top Options Trading Platforms in Australia
In the world of online brokers for options trading, Plus500, AvaTrade, eToro, CMC Markets, and Tastyworks are prominent names, each with their unique features and advantages. The decision to choose a broker should be based on individual needs and preferences.
Security is a top priority, and all brokers are regulated by trustworthy authorities such as ASIC or FCA, and they use cutting-edge security measures to safeguard customer data and funds. However, eToro goes above and beyond by offering social trading, enabling users to replicate successful traders' trades.
When it comes to trading fees, Tastyworks offers the most competitive pricing with a low commission per contract and no fees for options exercises and assignments. Plus500 and eToro have zero commission fees but may have higher spreads, while AvaTrade and CMC Markets impose commission fees but provide competitive spreads and extra trading tools.
Effective customer support is a must-have for traders, and all brokers offer various channels for assistance, such as live chat, email, and phone support. However, Plus500 and eToro have faced some criticism for their tardy response times in customer support.
Trading platforms differ in terms of features and user-friendliness. Tastyworks' platform is potent and customizable, while eToro's platform is intuitive and simple to use for beginners. CMC Markets offers advanced charting tools, and AvaTrade has a selection of trading platforms to choose from, including the popular MetaTrader 4. Plus500's platform is also user-friendly and provides several tools, but it's not as advanced as some of the other brokers
Conclusion
The multifaceted task of choosing an options trading platform in the Australian market involves considering several crucial factors, such as fees, the user interface, available trading tools, and customer support. Traders seeking to enhance their trading experience must exert their due diligence and do proper research. The judicious selection of an options trading platform has the potential to impact profitability.
FAQs
What are some popular options trading platforms in Australia?
Some popular options trading platforms in Australia include Plus500, AvaTrade, eToro, CMC Markets, and Tastyworks.
How do trading fees vary between options trading platforms?
Trading fees can vary significantly between options trading platforms, with some brokers offering commission-free trading, while others charge a commission per contract.
What types of customer support do options trading platforms offer?
Options trading platforms offer a range of customer support channels, including live chat, email, and phone support
Risk Disclaimer
StockHax strives to provide unbiased and reliable information on cryptocurrency, finance, trading, and stocks. However, we cannot provide financial advice and urge users to do their own research and due diligence.
Read More