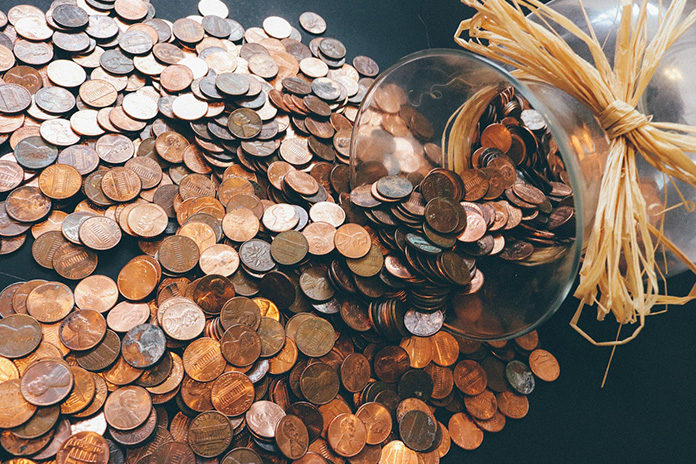 Introduction
Just as its parent company, Bank of America, does, Merrill Edge seems to provide a high-quality balance of great customer service with affordable commissions, making it a preferred option for a lot of first-time and low-volume traders. Whether you're focusing on streamlined integration with your bank, or on penny stocks, Merrill Edge is a good choice.
What are Merrill Edge's Main Features?
Merrill Edge is a high-quality entry-level online investment platform, and as such they supply traders with a trading platform that pretty much works as needed. The default platform, both on desktop and mobile, is serviceable but nothing special — you get basic features such as charting and account maintenance, but the services are much more robust and features-laden elsewhere.
For Merrill Edge customers who have more than $50,000 in their balances, or make 15 or more trades per quarter, their advanced Merrill Edge MarketPro software is available, which offers a marked improvement in functionality. On it, you can see interactive charts, alerts, dashboards and streaming market news.
However, such a steep price point takes it out of the hands of most of their traders, which is an ongoing problem with Merrill Edge's accessibility. Once you're in, you've got access to tremendous features and deals, but once you're just starting out there's not as much to incentivize you to go with them in the first place.
Despite not having a great trading platform, Merrill Edge compensates for that somewhat with a bevy of free research tools, which are quite extensive. In addition to their native research firm (BoA Merrill Lynch Global Research), they provide research from third-party providers like S&P Capital IQ and Morningstar.
All of this research is laid out in streamlined lists of Merrill Edge Select ETFs and Funds, which makes trading all that much easier for traders who want top-level market research. In fact, Merrill Edge is the only company to use both Lipper and Morningstar as their chief research providers, where most other companies simply choose one.
Traders can also educate themselves on the finer points of investing with courses, articles, webinars and more, all featured on Merrill Edge's website. You can even try out Morningstar's investing classroom, a must for new traders.
One of their biggest features is an ongoing promotion in which customers with a balance of $25,000 or higher (in either their Bank of America accounts or dedicated Merrill Edge account) are allowed to make up to 30 commission-free trades every month. This is a fantastic incentive for people to devote more money to their investment portfolio.
Further, customers with active BoA checking accounts and a combined balance of $100,00 among all of their BoA/Merrill Edge/Merrill Lynch accounts qualify for 100 commission-free online equity trades each month. For traders who have that much money in their accounts, these benefits simply cannot be beat.
What are the Pros and Cons?
Pros
Industry-leading customer service
Robust education and research options
Substantial benefits for high-volume traders
Competitive fees and commissions
Bank of America integration
Cons
Low-quality trading platform
No commission-free ETFs
Few incentives for low-balance traders
High account transfer fees
How Do You Open a Merrill Edge Account and What are the Requirements?
When you want to open a Merrill Edge account, there are slightly different procedures to undertake depending on what kind of account you want to open. Right away, you can choose from online brokerage accounts; to trust and estate accounts; to retirement solutions such as rollover, Roth and traditional IRAs.
In keeping with their Bank of America integration, you can also immediately sign up for small business, college planning and banking solutions right on the Merrill Edge website.
For example, general investment and brokerage accounts are the easiest. All you need to do is go to the online form and submit your Social Security Number, date of birth, address and email, and your employment and overall financial info.
The whole process is extremely easy, and just takes a few minutes. There aren't any steps that are too unreasonable for beginner investors, and the process is very similar to most other online trading applications out there.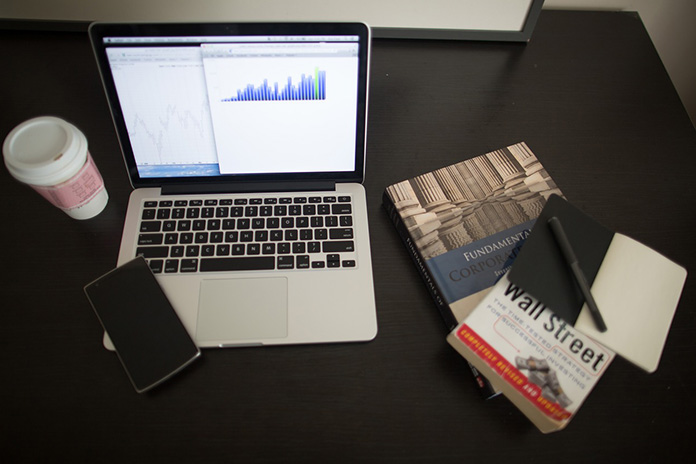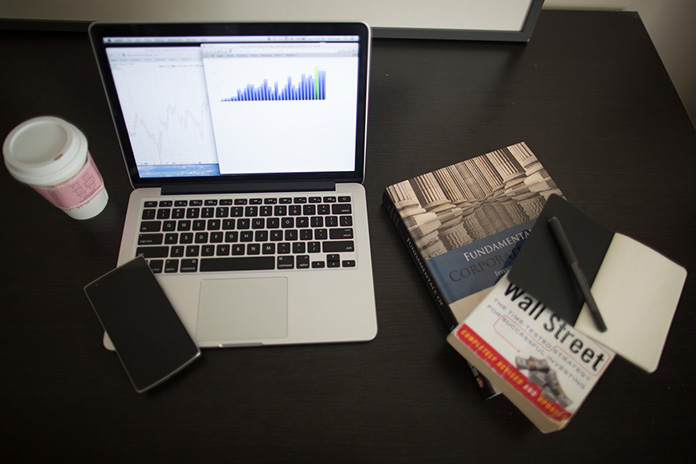 What Are the Rules for Trading on Merrill Edge?
As a Merrill Edge customer, traders are able to trade stocks, bonds, mutual funds, options and ETFs. Most notable is their library of no-transaction-fee mutual funds, which number around 5,000. That's comparable to most other trading platforms' entire catalogs, so the fact that they charge no commission fees is nice.
But Merrill Edge stumbles a bit by not having any commission-free ETFs. Many other outfits provide commission-free ETFs, and so traders looking to save on those investments might do well to avoid Merrill Edge. Even though their existing commissions are low, ETF investors inherently must pay more than they might elsewhere.
That said, the fee structure at Merrill Edge is quite affordable, considering the benefits you get in exchange. For stocks and options, Merrill Edge charges $6.95 per trade (plus $0.75 per contract for options trading), which is on par with most low-cost online trading platforms out there.
What's more, Merrill Edge offers a zero account balance minimum, which is always nice for those traders who want to have total control over the amount they want to invest. Granted, you get the most bang for your buck with a balance of $25,000 or higher, as Merrill Edge gives those accounts up to 30 commission-free trades every month.
Overall, this set of trading rules creates an environment in which traders are given good incentives to achieve high balances in their Merrill Edge (and Bank of America) accounts, since that unlocks significant savings and features (like their top-tier trading platform) for them.
What Kind of Trader is Merrill Edge Best For?
Traders who want to get the most out of commission-free mutual fund would do well to work with Merrill Edge. The kind of trader Merrill Edge attracts most are high-balance traders who want to maintain large amounts in their investment profiles and receive the advantages they get as a result. That high balance gets you access to their better trading platform, plus those commission-free trades.
If you've got a Bank of America account, you already have a good reason to go with Merrill Edge. Given that they are a subsidiary of BoA, integration between your Merrill Edge and BoA accounts is incredibly easy, and it's extremely convenient to get sound investment advice at their branch locations.
Traders looking for customer service would do well to go with Merrill Edge, as their performance is well above a lot of their competition. While they have the normal 24/7 phone support, as well as live chat and email support, investors are also able to meet with Merrill Edge Financial Solutions Advisors at any of their local Bank of America locations.
Other Good Products
If you're a high-volume trader and seek lower commission fees, Interactive Brokers offers similarly competitive commissions, and offers low closing fees and zero charges for inactivity. Plus, their resources for high-volume traders are simply more robust than Merrill Edge's.
If you want better commission fees than either of those, you can easily go to TradeKing or OptionsHouse, which offer $4.95 commissions. While they may not have the streamlined functionality of Merrill Edge (especially depending on what bank you have), they both provide low-cost solutions for traders who want a good deal without needing to commit to a BoA account.
A Few Final Thoughts
In the vast world of online trading, it can be hard to pick between competitors who seemingly have very little to set them apart. Merrill Edge, with its Bank of America integration, seems to work extremely well with specialized audiences — those who already have BoA accounts, or who want to take advantage of their high-balance qualifications for no-commission trades each month.
Integrating with Bank of America, frankly, is one of Merrill Edge's greatest selling points because BoA is already one of the biggest banks in the world. Its customers can then streamline their banking and investments. Even if their other features were lackluster (which they aren't), that feature alone gives Merrill Edge a significant advantage over their competition.
One of the biggest concerns for traders contemplating Merrill Edge should be the trading platform. While they make up for it with stellar customer service and research/education tools, depending on your investment style you may lament the lack of quality features and high learning curve their standard trading software provides.
That said, even when you don't qualify for these high-end features, Merrill Edge's decently low commission fees and wealth of mutual funds, stocks and options make it a viable option for customers.
Despite these reservations, Merrill Edge remains a potent and powerful trading solution for traders of all stripes, regardless of whether they have a bank account with their parent company. If you want to be rewarded for a big balance in your trading account, Merrill Edge gives you some of the best rewards out there.
Risk Disclaimer
StockHax strives to provide unbiased and reliable information on cryptocurrency, finance, trading, and stocks. However, we cannot provide financial advice and urge users to do their own research and due diligence.
Read More