This website and its content are not intended to provide professional or financial advice. The views expressed here are based solely on the writer's opinion, research, and personal experience, and should not be taken as factual information. The author is not a financial advisor and lacks relevant certifications in that regard. We highly recommend consulting a qualified financial advisor before making any investment decisions, as the information presented on this site is general in nature and may not be tailored to individual needs or circumstances.
Do you need help picking an online broker? Investing and trading have always been challenging, and today is no different. Using an online broker adds convenience and makes the average person's ability to learn how to trade more obtainable, but not all trading and investing platforms were created equal, and the online broker you pick is a big decision.
The decision of which broker to work with can be made easier with extra information and guidance that you can use to address your individual needs. This guide will break down some popular online brokers by examining the qualities and features that make a trading platform the one for you.
Best Online Brokers 2023
Your decision of which online broker to use is essential to your trading and investing success. A critical factor in earning reliable profit is ensuring broker fees are manageable and that your broker provides the tools to help you improve as a trader. Using the right online broker is a must if you want to perform optimally.
Let's take a look at five of the top platforms:
Choosing the right forex broker is crucial for success in the competitive world of forex trading. That's why we've compiled a list of the Best Forex Brokers of 2023 to help you make an informed decision.
Our top picks, analyzed based on factors such as trading platforms, fees, customer service, and regulatory oversight, offer a variety of currency pairs, advanced trading tools, and educational resources.
To discover the Best Forex Brokers of 2023 and select the one that aligns with your trading goals, go to read our in-depth article.
Navigating the world of trading and investment can be overwhelming for beginners, making it essential to find a broker that simplifies the process. Our list of Best Brokers for Beginners in 2023 is designed to help newcomers make an informed choice. These brokers, handpicked for their user-friendly platforms, comprehensive educational resources, and responsive customer support, cater specifically to novice traders.

Our in-depth guide highlights the unique features of each broker, ensuring you find one that aligns with your needs and preferences.
Trading Contracts for Difference (CFDs) can be an exciting venture when partnering with the right broker. To assist you in making an informed decision, we've compiled a list of the Best CFD Brokers in 2023. These brokers excel in aspects such as competitive spreads, diverse trading instruments, advanced trading platforms, and robust regulatory frameworks. Our comprehensive guide delves into the unique features, benefits, and potential drawbacks of each broker, helping you find the perfect fit for your CFD trading needs.

Additionally, we share valuable insights on risk management strategies, leveraging, and understanding trading fees associated with CFDs.
In today's fast-paced trading environment, having access to a reliable and feature-rich trading app can be a game-changer. Our list of the Best Free Trading Apps in 2023 has been carefully curated to help you find the perfect app for your trading needs.

These apps, praised for their user-friendly interfaces, real-time market data, advanced charting tools, and commission-free trading. Our comprehensive guide provides an in-depth analysis of each app's unique features, compatibility, and supported assets, ensuring you find an app tailored to your preferences.
Selecting the right stock broker is a critical step towards achieving success in the stock market. Our list of the Best Stock Brokers for 2023 is designed to help you identify the perfect partner for your investment journey.

These brokers stand out for their exceptional trading platforms, competitive fees, diverse investment offerings, and top-notch customer support. Our in-depth guide provides a detailed analysis of each broker's unique features, advantages, and disadvantages, ensuring you make an informed decision based on your individual needs and goals.
Finding the right platform is crucial for successful options trading, and our list of the Best Options Trading Platforms in 2023 aims to help you make the right choice. These platforms have been selected for their advanced tools, competitive pricing, user-friendly interfaces, and reliable execution.

Our comprehensive guide offers a thorough analysis of each platform's unique features, benefits, and potential drawbacks, ensuring you find the one that caters to your trading needs and preferences.

Additionally, we provide valuable insights on understanding options trading fees, choosing the right order types, and utilizing analytical tools for more informed decision-making.
Factors to Consider When Choosing the Best Broker
It is understandable to feel a bit overwhelmed when looking at brokers, especially if you are becoming familiar with some of the financial language being used. The tips that follow can be a big help.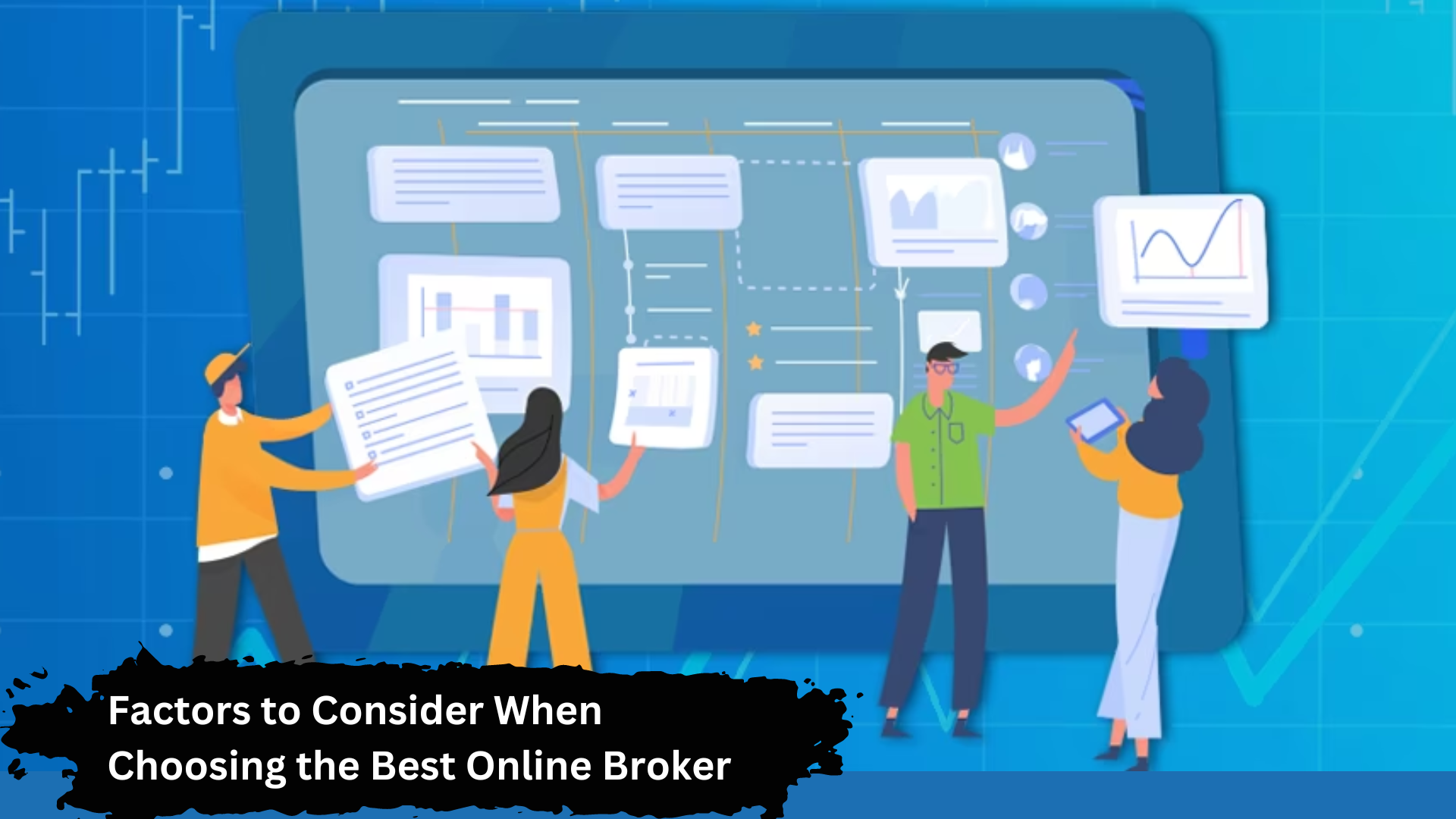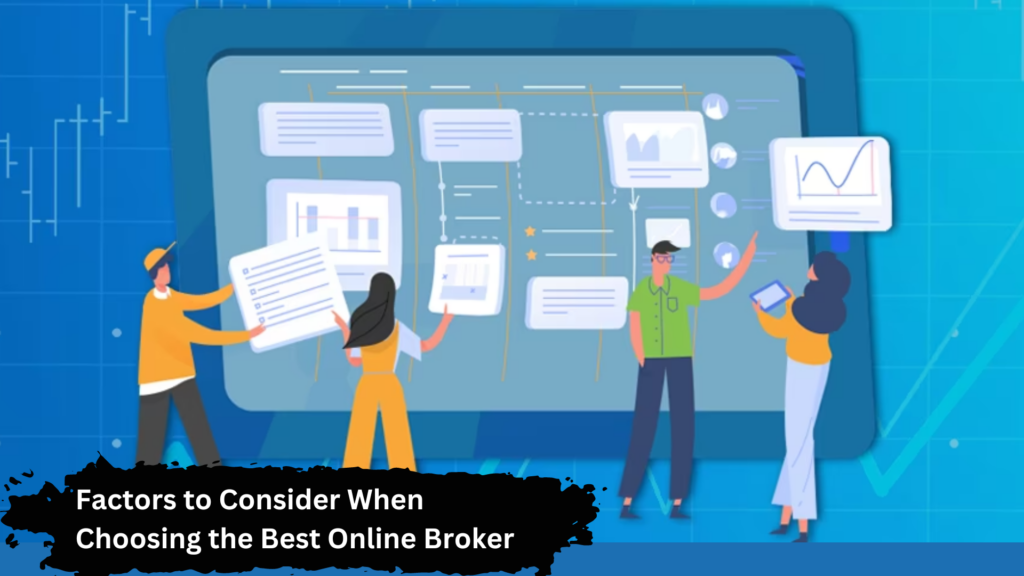 Online Broker Commissions and Fees
Commissions and fees can add up and make what could have been profitable decisions, much less so once they are deducted. Comparing the costs between brokers is a great place to start before deciding who to sign up with.
A big part of the fee structure you should consider is how well it fits with how often you plan on trading. If frequent trading is part of your plan, low trading charges are necessary. On the other hand, if you are using a broker to make investments you plan on holding on to for the long term, this may be less important.
Keep a close eye on the services, features, and tools available on the platforms you are considering and which you are most likely to use. Do they come with extra charges? Do other brokers offer the same services and tools at a lower price or for free? Remember, many bells and whistles may not be used in this stage of your trading and investing life. Brokers have different fee structures, and it's important to take this into account when selecting one.
Budget restrictions and trading and investing goals vary, along with levels of trading experience; if you are clear about where you are and your realistic objectives, these decisions will flow more smoothly and naturally.
Assets Available
The online broker you choose should have access to the assets you are interested in and those you are considering expanding your portfolio and trading efforts to include. A broker like eToro proves its value in this area. The platform features a variety of assets, including stocks, cryptocurrencies, and ETFs.
Education and Research Tools
The right online broker realizes if you succeed, they succeed. This "win-win" approach can be seen in the quality and quantity of research and education tools the broker's platform makes available to its traders and investors.
Success in this financial space is built mainly on knowledge and experience. A broker should be working towards helping you improve your actionable trading knowledge.
Take an honest look at the education and research tools you can access. Do they impress? Are they well-reviewed by other traders who have used the platform you are considering?
Fast and Accurate Trade Execution
One area of controversy with some platforms has been slow or paused trade transactions. The impact of being unable to count on quick and reliable order execution can be dramatic, especially for day traders.
Platforms like IG Group Holdings are well-respected for taking order execution seriously. Traders using quality brokers can count on trades being executed when put in and not after delays that cost them profits.
The Advantages of Using a Regulated Online Broker
Using a regulated online broker is a common practice due to various reasons. These include:
Regulated brokers are more transparent in their trading operations.
Broker regulation provides increased safety for trader and investor funds on the platform.
Traders have greater legal recourse if something unexpected occurs.
Investors should not underestimate the value of any of these factors.
FCA information about a firm, or an individual at a firm in the UK
go to: https://register.fca.org.uk/s/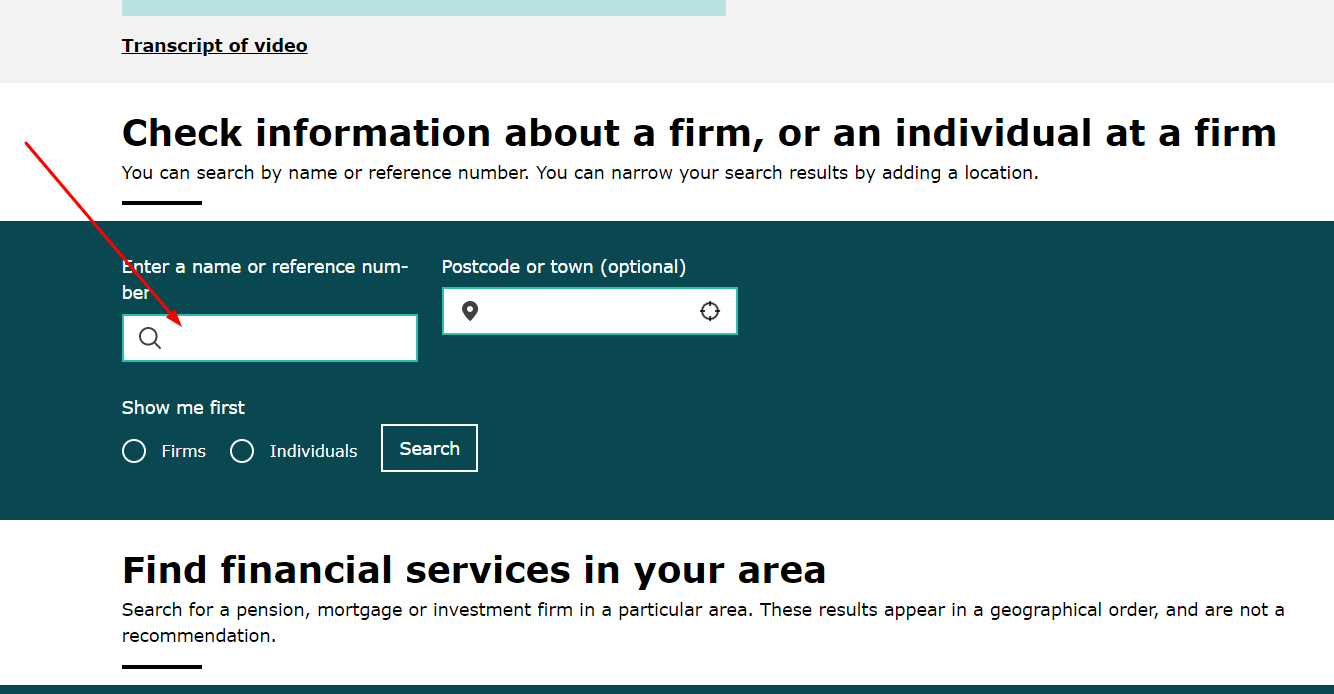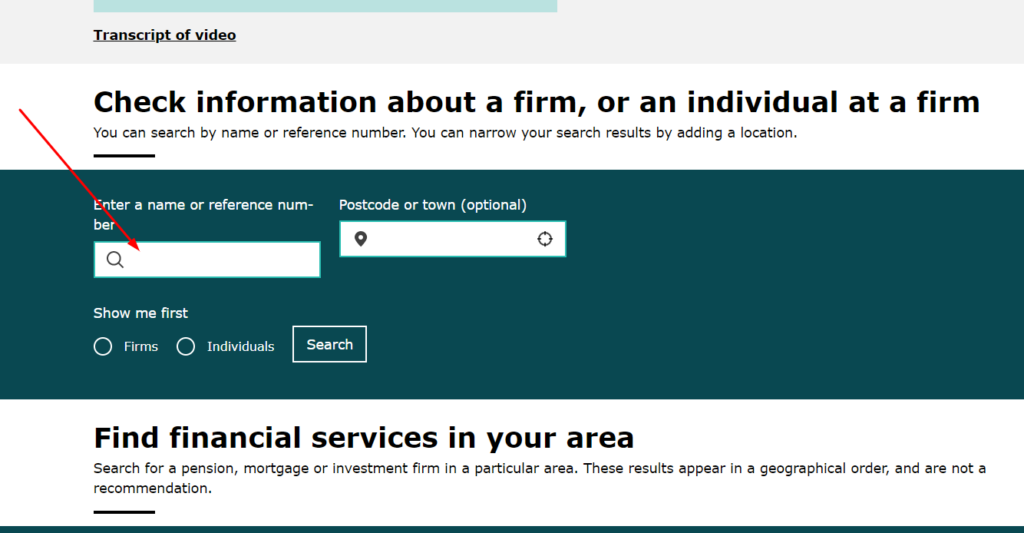 A Quick and Easy Way to Confirm FSCA Authorization
The FSCA website has an online tool that allows users to check a broker's FSCA authorization in minutes.
https://www.fsca.co.za/Fais/Search_FSP.htm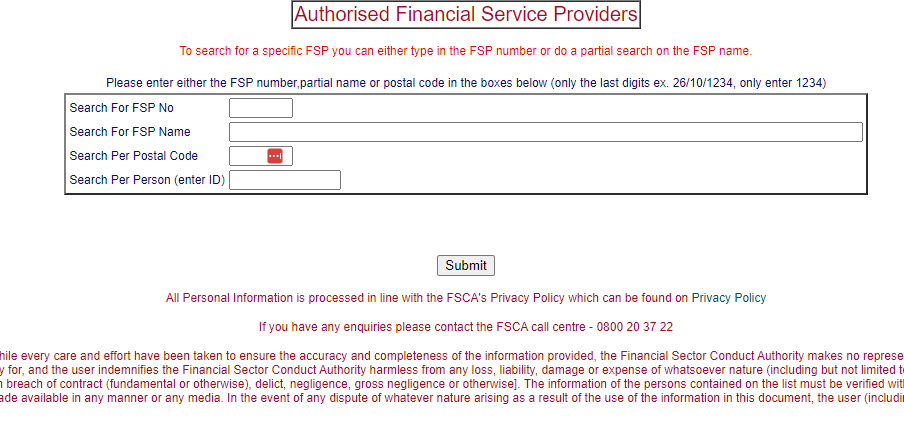 U.S. SECURITIES AND EXCHANGE COMMISSION (SEC)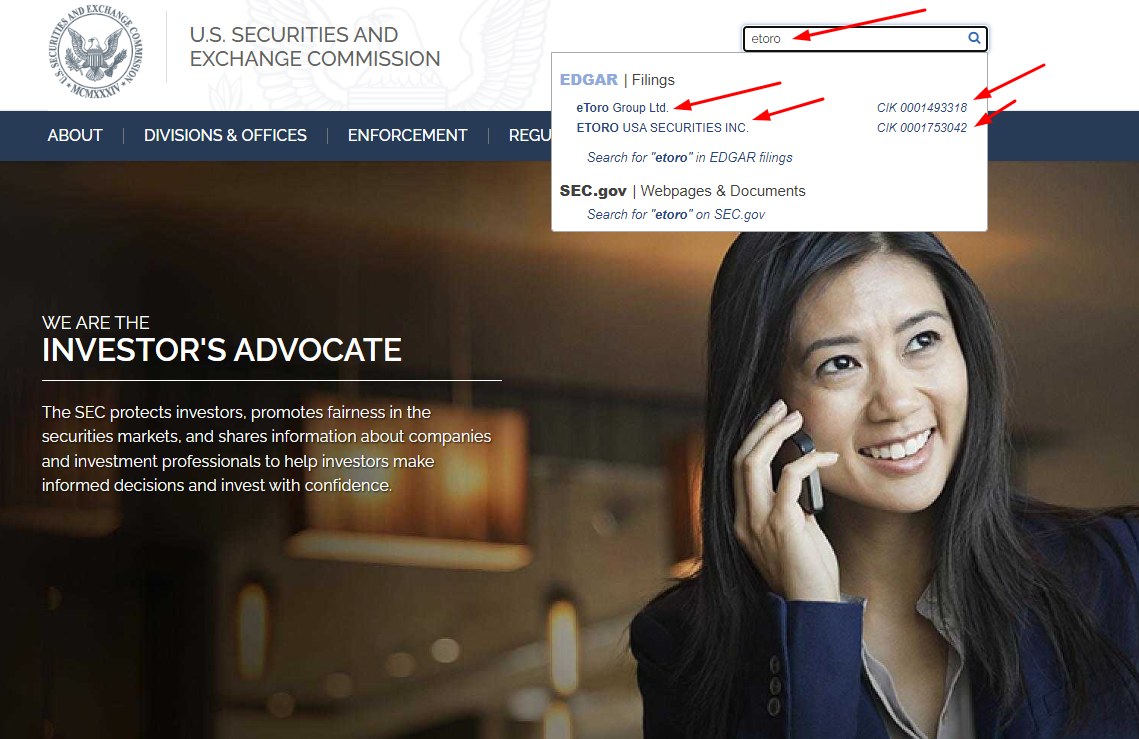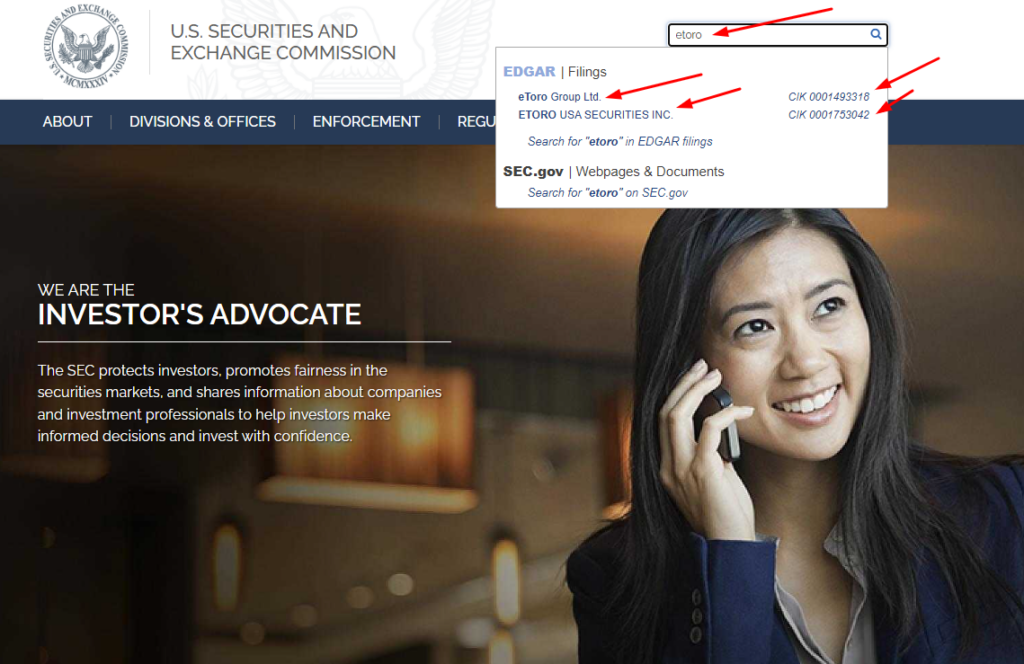 Key Features to Consider When Choosing the Best Online Broker
To compile our list of the best online brokers in 2023, we have considered some fundamental metrics and features that every broker needs to offer. The following characteristics of a trading platform will contribute to the fulfillment of the trading needs of most investors, so make sure that most of them are present in the services of the broker you choose.
Account Types
Picking an online broker offering various account types means you will have more flexibility with your trades. Each separate account has different features, which means you can utilize them whenever you want and adjust your strategies and investment portfolios based on market conditions.
Supported Assets and Investment Options
Portfolio diversification has been shown to be an effective method for executing high-level trades. It can only be achieved if the trading platform of your choice gives access to a diverse selection of assets. By trading different instruments, you can access more trading opportunities.
Tools Offered
Having access to more tools means you can engage in more advanced trading with the help of platforms like WebTrader, MetaTrader4, MetaTrader5, or any in-house trading platforms. These services incorporate instruments for technical analysis, automated trading, and other practical features that will advance your trading career to the next level.
Trading Interface
A good trading interface makes you much faster when executing trades. Automating tasks can be beneficial and save time for other activities. Being more time efficient will make you better at utilizing market opportunities.
Fees & Charges
Pros
Fees and charges show the cost of trading and help compare brokers.
Low or no fees can be good for cost-conscious investors.
Fees can motivate brokers to provide good services to justify the cost.
Cons
High fees reduce profits and hinder desired returns for investors.
Some brokers have hidden fees that can be confusing and frustrating for investors.
Excessive fees may discourage new investors from joining the trading industry.
Mobile Trading
Everyone carries a mobile device with them at any time, and we have become so attached to our phones that we do most of our business on them. It is just more convenient, and the same goes for mobile trading. Nowadays, mobile apps are just as well suited as desktop versions of the same platform.
Customer Support
Trading could be stressful, especially with the ever-changing market conditions, government regulations, and other collateral factors. Fortunately, most online brokers have a professional customer support team available 24/7, who are ready to help with anything trading related and thus simplifying the investment process can contribute to a more seamless experience.
Conclusion
Online trading has become increasingly popular, and online brokers offer an easy, cost-effective, and secure way to trade digital assets. When choosing the best online broker, you must consider the critical features discussed in this article. Our list of the top five online brokers in 2023 is a great starting point for those looking to make informed decisions about their investment activities. By evaluating the benefits and drawbacks of each broker, you can choose the platform that best suits your trading strategies and trade with confidence.
Additional Guides For The Best Brokers On StockHAX
FAQs
Is trading in Forex and cryptocurrencies risky?
Yes, it can be. It is critical that you understand the risks involved in trading and investing. It is also crucial to not over-invest and always stay within your comfort zone.
Is trading regulated?
The specifics vary according to your location and what you are trading. We recommend using regulated online brokers.
What payment methods should I look for?
Most online brokers will offer several electronic payment options. Picking a broker who accepts your preferred method is the easiest choice, or if you want to use a broker who doesn't, you can see if signing up for the method they do use is an option.
Should I look for bonuses?
Bonuses can bring in some extra cash and be a fun element of using a broker, but we don't feel that should be a primary factor when choosing a platform to trade with. Treat bonuses as bonuses, not the foundation on which you build your trading and investing.
Can You Become Wealthy by Trading With an Online Broker?
Getting rich trading is a matter of knowledge and skill, more than which online broker you use. Nobody can guarantee you trading success, and many more people fail at things like Forex than succeed. All trading and investing come along with risk and a fundamental element of unpredictability. With these factors in mind, many people build substantial wealth using online brokers to trade and invest, which is certainly possible for you.
Risk Disclaimer
StockHax strives to provide unbiased and reliable information on cryptocurrency, finance, trading, and stocks. However, we cannot provide financial advice and urge users to do their own research and due diligence.
Read More