This website and its content are not intended to provide professional or financial advice. The views expressed here are based solely on the writer's opinion, research, and personal experience, and should not be taken as factual information. The author is not a financial advisor and lacks relevant certifications in that regard. We highly recommend consulting a qualified financial advisor before making any investment decisions, as the information presented on this site is general in nature and may not be tailored to individual needs or circumstances.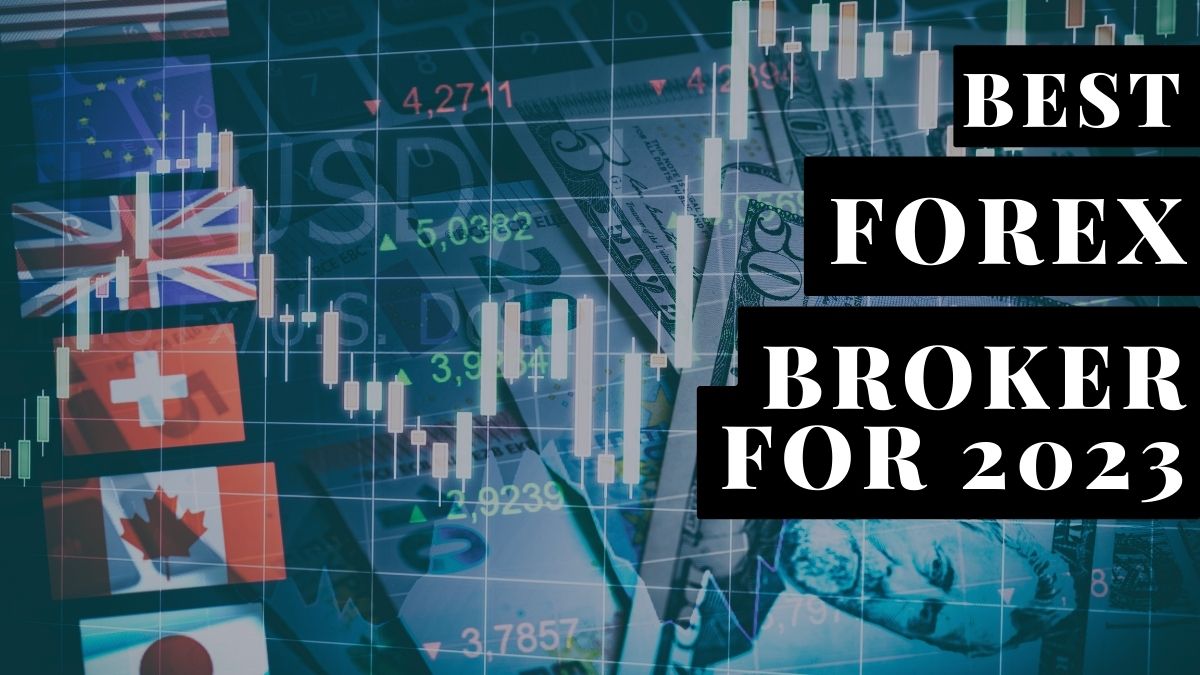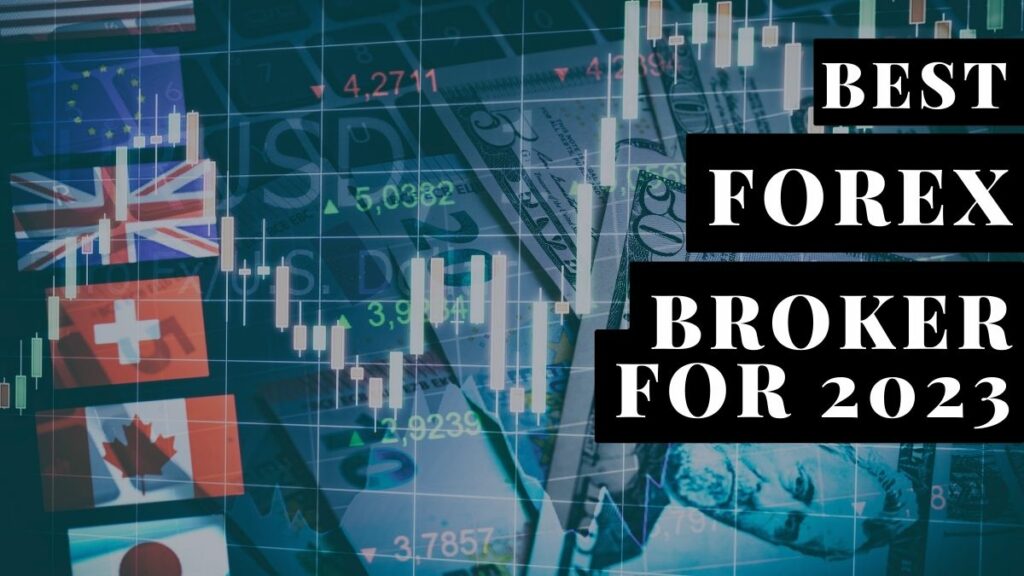 Even if you are still relatively new to the world of investments, chances are you have come by the term forex, short for foreign exchange, the world's largest financial market. Many traders find this financial asset appealing, as its beneficial characteristics include high liquidity, volatility, leverage, diversification opportunities, and easy accessibility. The act of trading currencies is done through forex brokers or exchanges. Picking the best forex broker for 2023 that offers practical trading features and services will help you understand technical analysis, financial fundamentals analysis, and the room to practice to execute the most profitable traders.
Introduction to Forex Trading
The foreign exchange market, also known as forex, is the world's largest financial market, with trillions of trading volumes exchanged daily. Forex trading is essentially the act of exchanging one fiat currency for another. With currency exchange being vital for the economy, it is highly influenced by economic downturns or uptrends in countries. Each currency is linked to another, and traders speculate on price movements by betting on forex pairs, the most popular of which is the EUR/USD.
Advantages of Using a Regulated Forex Broker
If investors successfully manage the risk levels of the forex market and limit leverage, they can capture the benefits of forex investing through online brokerages. These benefits include the ability to trade 24 hours a day and capitalize on different market trends, as the forex market can influence other asset classes like stocks and bonds.
Overview of the Best 3 Forex Brokers – Our Top Picks for 2023
Top forex brokers in the world are the ones that have competitive and transparent fees, tools with valuable advanced features, informative insights, and educational resources. Having all of these perks in one place means you can get the most out of your trades, save as much time as possible and have an overall better forex trading experience. In our top forex brokers list below, you will find trusted platforms that have been industry leaders for many years.
Swissquote – Overall Best Online Broker for Forex Trading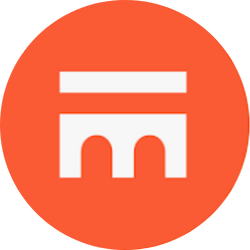 In our forex broker review, we have placed the swiss leader in online banking, Swissquote, on top of our list. A full range of investment choices, multi-currency functionality, and asset protection is what you are guaranteed to get from this forex-best broker. This leading forex provider outperforms its competition by offering their customers competitive pricing, world-class support, and account and product choices. Swissquotes's three types of accounts allow for zero commission trading and spread starting from 1.5 pips for a standard version and 0.8 pips for a prime account.
Swissquote's eTrading forex trading platform is described by the brokerage as an intuitive, accurate, and efficient multi-asset platform suitable for all levels of expertise. From our forex broker review, we can confirm that their proprietary trading tool is highly efficient. Its standard version is tailored to the needs of traders, but you will also have space to fully customize the tools and features to serve your strategy and goals. With Swissquote's forex trading app, you can be sure that you will not miss any market opportunity, with real-time financial information and new functionalities constantly being added.
If you want to brush up on your forex knowledge, the broker's education resources about technical and fundamental analysis and risk management are a great place to start. Swissquote believes that practice makes perfect when it comes to forex trading, and that is why they give you a demo account with all the features of their trading platform and trade with virtual money for free.
With its innovative features, competitive fees, and charges starting from 1.5 pips, our forex broker ranking for Swissquote is 4.5/5. Their educational resources and world-class support contribute to one of the best customer trading experiences you can get from a forex trading platform.
Pros
Regulated and Established Broker
Competitive Pricing
Advanced Trading Platform
Wide Range of Currency Pairs
Quality Research and Analysis
Multiple Account Types
24/7 Customer Support
Cons
Swissquote may not be ideal for new traders
Limited bonus and promotional offers
In conclusion, Swissquote is a reputable and regulated forex broker that provides traders with a comprehensive and competitive trading experience. With low spreads, commissions, and fees, advanced trading features, diverse currency pairs, quality research and analysis, multiple account types, and responsive customer support, Swissquote is a strong choice for forex traders in 2023. While it may not offer as many educational resources or bonus promotions as some other brokers, its established reputation and regulatory compliance provide traders with peace of mind regarding the security and reliability of its services. Ultimately, traders should conduct their due diligence and consider their individual needs and circumstances before choosing a forex broker.
---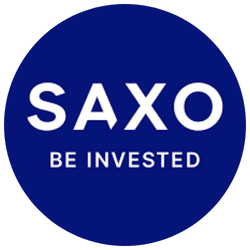 The European company Saxo Bank has been operating for over 30 years and has become one of the top forex brokers in the world that specializes in trading and investment. The company's constant strive for innovation, success, and growth has brought them numerous awards and made them one of the best picks for 2023.
With Saxo Bank, you get access to self-managed investing, managed portfolios, intuitive trading tools, and expert insights, all combined in just one trading platform. Saxo will help you invest well, and with access to over 65 000 financial products, and 190 forex pairs, you will undoubtedly have numerous opportunities to do so.
By opening a Saxo account, you will immediately gain access to their premium trading platforms, which are created to fit your needs and experience level. The tools you can use from the top forex broker are SaxoTradeGo, SaxoTraderPro, Connectivity and APIs, and Third Party Tools from their partners. The two proprietary platforms Saxo Bank offers are entirely customizable and can be used through desktop, mobile, PC, or MAC, with all essential features and asset classes supported on both. If you want to extend your trading capabilities, Saxo's partnerships with third-party tools will make the process more convenient and suit your specific trading requirement.
With the platform having close to 1 million active traders and the Best Forex Broker Award for 2022, we will give Saxo Bank a forex broker ranking of 4.8/5. This best forex broker's constant strive for innovation and their highest standard for quality of services should be admired, and their trading platform is a safe place for your investments.
Pros
Regulated Broker
Advanced Trading Platforms
Competitive Pricing
Wide Range of Tradable Instruments
Quality Research and Analysis
Multiple Account Options
Professional Customer Support
Cons
Saxo Bank has a high minimum deposit
Charges inactivity fees
In conclusion, choosing the right online broker is a crucial decision for any trader, whether they are interested in forex, ETFs, cryptocurrencies, or CFDs. Each broker has its unique features, advantages, and disadvantages, and it is essential to consider these factors carefully before making a decision. In this era of technology and innovation, the availability of advanced trading platforms, research tools, and educational resources has made it easier for traders to participate in the financial markets. However, it is equally essential to understand the risks involved and manage them appropriately. Regulatory compliance is another vital factor to consider, as it provides a level of protection to traders against fraud and misconduct. Therefore, it is crucial to choose a regulated broker that provides transparent and reliable services.
---
London Capital Group (LCG) – Most Trusted Forex Broker

London Capital Group is a regulated forex broker based in the United Kingdom, offering 20 years of world-class trading, and is best known for providing transparent and secure financial services. Although they take a more classic trading approach, their services have been polished and have become one of the most reliable in the forex trading industry today. Diversify your portfolio with the opportunity to trade 7000+ instruments across nine asset classes. In terms of forex trading, the perks are endless, as with LCG, you get to trade majors, minors, and exotics, with leverage and benefit from low spreads.
London Capital Group's trading platforms are LCG Trader and MT4, with which you can enjoy a superior trading experience on all devices. MetaTrader4 is the most popular trading platform as it offers advanced charting functions, various indicators, and algorithmic trading functionality, which, combined with LCG's technologies, make a great product. LCG Trader is a proprietary platform built with forex multi-asset support in mind. You can quickly develop profitable strategies with its comprehensive market data and analysis range.
Become a better trader and learn more about the forex trading world with LCG and its expert knowledge resources. You will find advanced investment opportunities and news about the latest market movements with free access to trading videos, market reports, and webinars. These materials created by experts and their cutting-edge forex trading app are a recipe for success in the forex industry.
Being a trusted and reputable forex exchange, London Capital Group gets a forex broker ranking of 4.6/5. LCG's tailored services and educational resources make the broker one of the best forex for beginners.
Pros
Regulated by FCA in the UK
Offers various trading platforms
Provides trading instruments
Provides educational resources and market analysis
Offers competitive spreads and low commissions.
Provides customer support
Offers various account types
Cons
Few funding options
High minimum deposit
In conclusion, choosing the right broker is a critical decision for any investor or trader. The PROS and CONS of different brokers can vary based on individual needs, preferences, and trading strategies. It is essential to consider factors such as regulatory compliance, trading platforms, range of instruments, fees, customer support, and educational resources. Thorough research and analysis of different brokers can help investors make an informed decision that aligns with their goals and objectives. By understanding the strengths and weaknesses of each broker, investors can optimize their trading experience and achieve their financial goals in a safe and secure environment.
---
Key Features to Consider When Choosing the Best Forex Broker:
A great forex brokers list should comprise companies with values that reflect the quality of their services and various offerings. In the section below, you can find the key features we believe should be present in every trading platform so that traders can get the most out of their fore trading.
Scalability is critical for career advancement in forex trading, and different account types are crucial for better trading conditions. Opting for a higher-level account will give you perks like access to more advanced tools and better leverage levels.
Supported Assets and Investment Options
Different forex trading apps support foreign assets and thus provide advanced opportunities for global market access. If you want to diversify your portfolio outside forex trading, then a forex exchange with multiple asset types supported will help you quickly achieve your goal.
Knowledge about technical and financial fundamentals analysis and experience is needed to be a successful trader. Top forex trading platforms give analysis tools at your disposal, which will help speed up the learning process, and you will get better results promptly.
A good trading interface needs to include all the services and features in its trading platform in one place. That way, traders will be more time efficient and proficient with their trading.
Forex brokers who have competitive fees mean that they have a robust pricing system. You will get to trade FX with excellent spreads with low pips and high leverage levels.
Besides the numerous advantages that mobile forex trading apps offer customers, you will also get access to real-time news and analysis. With an option to customize your notifications, you may come across valuable resources that may lead to profitable deals.
Access to customer support means you will get help with account-related queries anytime through various communication channels. This means you will not have to worry about things such as deposits and withdrawals, account management, etc.
Comparison Between the Best Forex Brokers for 2023:
Working with reputable forex brokers can provide traders with access to a variety of trading pairs, useful trading tools and educational materials. When comparing the best forex broker, you need to weigh the strengths and weaknesses of each platform. Our pros & cons table below will help you make an informed choice about the trading platform that perfectly lines up with your trading style and goals
Pros:
Cons:
Swissquote
Offers extensive range of currencies worldwide

High safety and security standards

Leverage up to 30:1

24/7 first-class customer support

Minimum $1000 deposit to start

Account verification process may take up to 24 hours
Saxo Bank
Provides convenient trading tools

Recognizable and transparent forex broker

Competitive FX spreads starting from 0.6 pips

Offers managed portfolios for flexible risk levels
High minimum deposit of $2000

High inactivity fee
London Capital Group (LCG)
Wide range of instruments and asset classes

World-class trading platforms

Trusted and regulated UK broker

Provides expert knowledge materials
Inactivity and deposit fees may apply

Outdated trading interface
Additional Best Forex Brokers Guides
Conclusion
Choosing the right broker will significantly impact your success and growth as a forex trader. The top forex brokers in the world combine the essential features, including support over various assets, trading tools, and educational resources, into one complete package of services. Whether you are a novice or an experienced trader, every company in our forex brokers list will help you advance your forex trading career. Conduct research on your own and pick a trading platform that is best for you; however, remember to invest with caution, considering the risks involved in forex trading.
FAQ
Which type of forex broker is best? 

The best forex exchange meets your trading needs and goals and assists you in executing successful trades with the help of advanced tools and features. Consider other brokerage characteristics tailored to your strategy. For example, transparent and competitive prices are what you are looking for; pick a broker that offers direct access to the interbank market.
Which forex broker is best for beginners?
Choosing top forex for beginners brokers means that you should be looking for ones that offer a beginner-friendly trading interface, learning materials, and a customer service department. From our top forex brokers list, London Capital Group is the one that provides the best services for beginners.
Which is the richest forex broker in the world? 
The largest and most popular forex trading platforms include CMC Markets, Saxo Bank, and London Capital Group (LCG), each of which has its strengths and weaknesses. Emerging companies like Swissqute are also excellent picks because of their advanced features and fresh trading interface.
Risk Disclaimer
StockHax strives to provide unbiased and reliable information on cryptocurrency, finance, trading, and stocks. However, we cannot provide financial advice and urge users to do their own research and due diligence.
Read More