This website and its content are not intended to provide professional or financial advice. The views expressed here are based solely on the writer's opinion, research, and personal experience, and should not be taken as factual information. The author is not a financial advisor and lacks relevant certifications in that regard. We highly recommend consulting a qualified financial advisor before making any investment decisions, as the information presented on this site is general in nature and may not be tailored to individual needs or circumstances.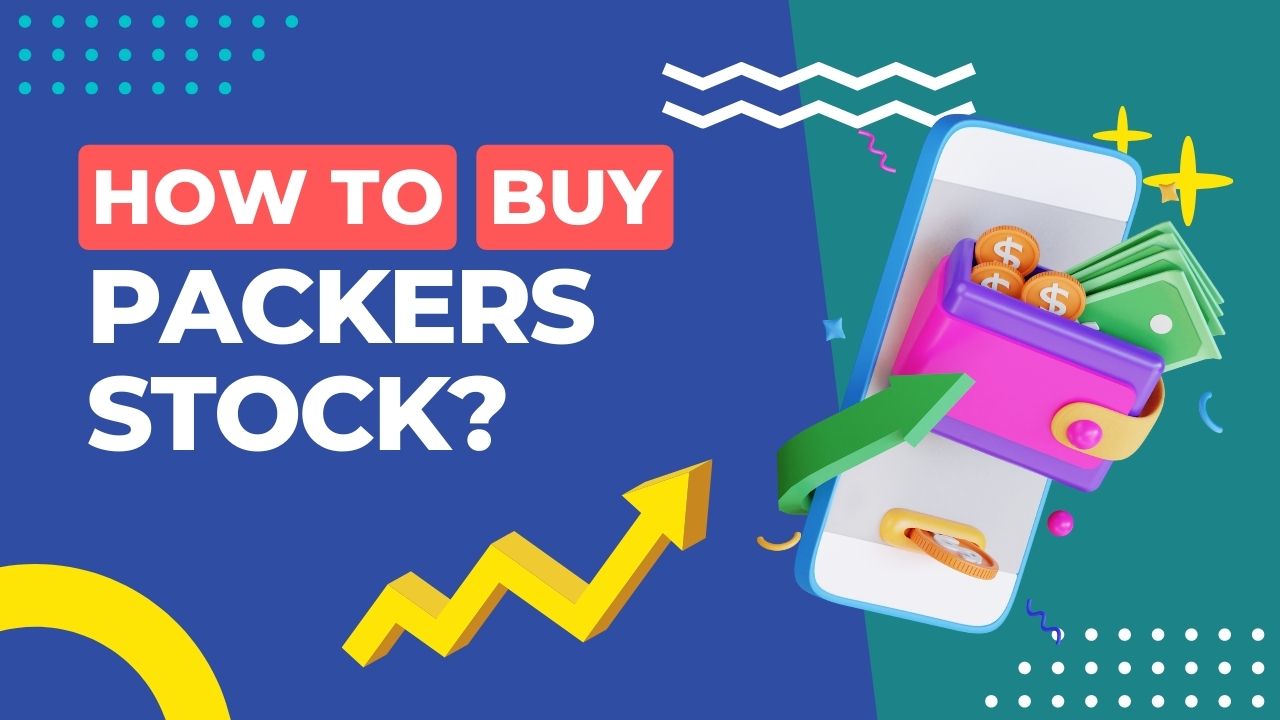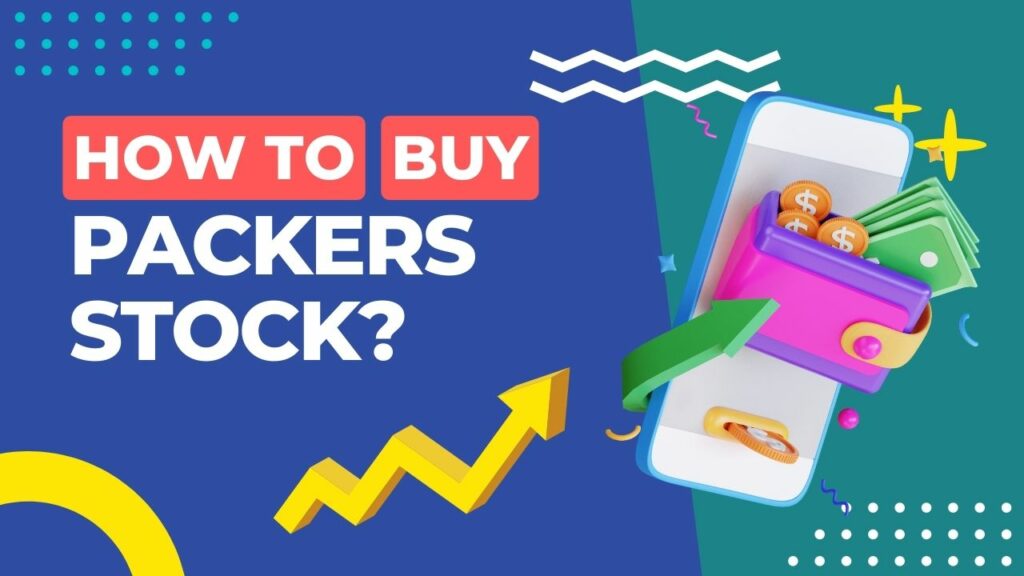 Green Bay Packers is an American football team based in Green Bay, Wisconsin. The Packers play their home games at Lambeau Field and are known for having one of the NFL's largest and most passionate fanbases. The football team is also a publicly listed franchise that offers investment opportunities. Let's look at the company's background and how you can invest in the franchise in the right way.
What Is Packers Stock?
The Green Bay Packers, Inc. is a professional American football team based in Green Bay, Wisconsin, that was founded in 1919 and is one of the oldest franchises in the National Football League (NFL). The team is owned by 360,760 stockholders, making it the only publicly-owned, non-profit major league professional sports team in the United States. The team plays its home games at Lambeau Field and has won 13 NFL championships, including four Super Bowl titles. The Green Bay Packers have a rich history and tradition and are widely considered one of the NFL's most successful and recognizable franchises.
When Did The Packers Go Public?
The Green Bay Packers went public in 1997 and offered stock for sale to the public for the first time. The initial stock offering was widely popular and quickly sold out, allowing the team to raise capital for renovations to Lambeau Field and to improve its overall financial position.
The ownership structure ensures that the team remains in Green Bay, Wisconsin, and is controlled by the community rather than a single owner. This structure has helped the team remain in Green Bay for over 100 years and has made it one of the most successful and storied franchises in NFL history.
What Are the Potential Benefits of Purchasing Packers Stock?
People may choose to buy Green Bay Packers stock for several reasons. The Packers are unique in the NFL as they are the only publicly-owned, non-profit major league professional sports team in the United States. Therefore, owning stock in the team allows fans to feel more connected to the team and be part of its history. Here are some additional factors to consider:
Fan Engagement
As a shareholder, you can participate in team events and vote on essential franchise decisions. This is quite lucrative for the fans!
Legacy Investment
The Packers have a rich history and are one of the NFL's oldest and most successful franchises. Holding stock in the team can be seen as a way to be a part of this legacy.
Support For The Community
As a non-profit, the Packers prioritize the well-being of their community and reinvest any profits back into the team and the local area. Buying stock could support this mission.
There are a number of other reasons why investing in Packers can be a good idea. At the end of the day, it depends on your financial conditions and investment goals.
Our Favorite Platforms to Buy Packers Stock
The Green Bay Packers is a publicly owned franchise, meaning the general public can purchase its stock. However, it is important to note that the team operates as a non-profit organization and is structured differently from most publicly traded companies. As a result, buying shares of the Green Bay Packers may not be as straightforward as buying stock in other publicly traded companies.
The common stock of Packers is not available for purchase outside the offering period. Hence you can only hold a franchise share when it lists its shares and makes it available for purchase by the public.
How to Invest Packers Stock – Step by Step
The process for buying/selling shares in Packers is quite unique and different from any other publicly listed company. The company only allows the public to purchase its shares when it decides to offer. However, the shareholders have the right to vote for the board members of the team, which is an excellent advantage for you as an investor.
The share price of the Green Bay Packers is determined by the team and may vary depending on the offering. Historically, the team has offered shares for sale in various stock sales campaigns, and the price has typically been in the range of $250 to $300 per share.
The method to purchase the share may vary depending on the announcement made by NFL. In some cases, the club asks to fill out a form through the official website, while in other cases, they ask to purchase the stock through a brokerage.
Where to invest Packers Stocks
Investing in Packers stocks can seem like a viable option for some, but the complexity of the process can be a deterrent. Many people avoid investing in Packers stocks due to the perceived challenge and difficulty of the task. Finding a suitable broker can be an arduous process that involves a lengthy and exhausting sign-up procedure.
Luckily, the advent of online brokers such as eToro has simplified the process and made investing in Packers stocks more accessible. eToro's streamlined approach to the investor experience has resulted in its increasing popularity.
One of the significant advantages of using eToro is its focus on providing a smooth and hassle-free investment experience. As a result, the platform offers a simplified registration process that is user-friendly.
In summary, while investing in Packers stocks may seem like a complicated undertaking, online brokers like eToro have made it more accessible. With a simplified account registration process and an emphasis on user experience, investing in Packers stocks is now more straightforward than ever before.
To open an account on eToro, follow these steps:
Step 1: Open an Account
Visit eToro's homepage and click on the "Sign Up" button. You'll be asked to provide your name, email address, and password. Alternatively, you can sign up using your Facebook or Google account.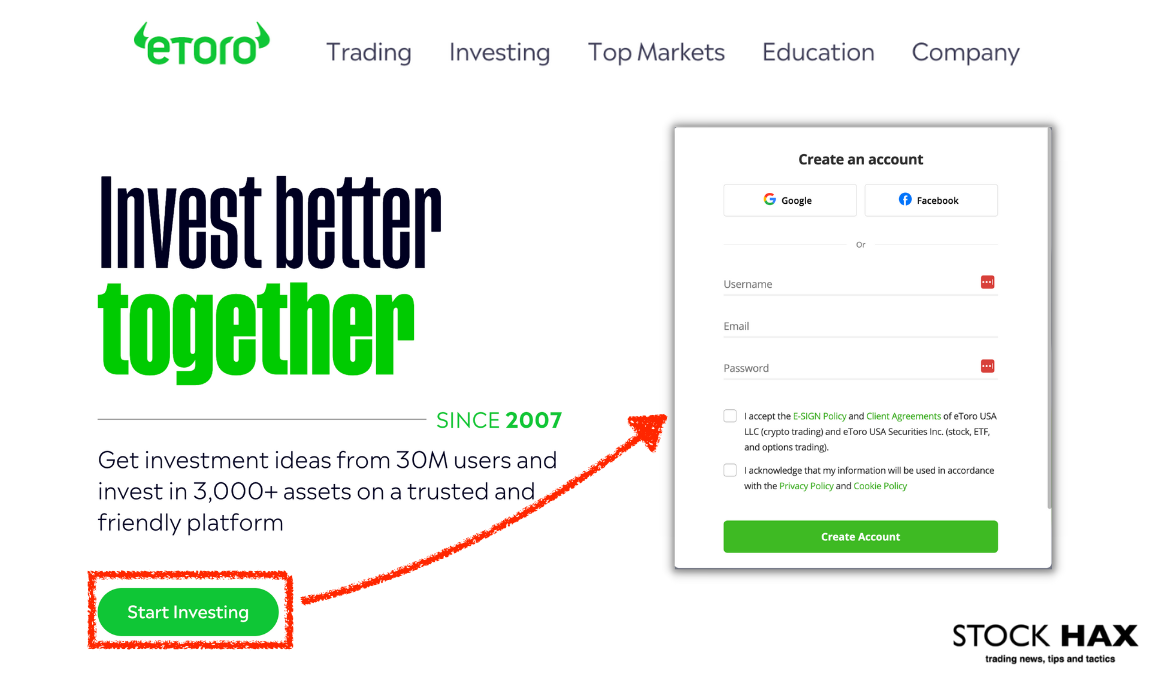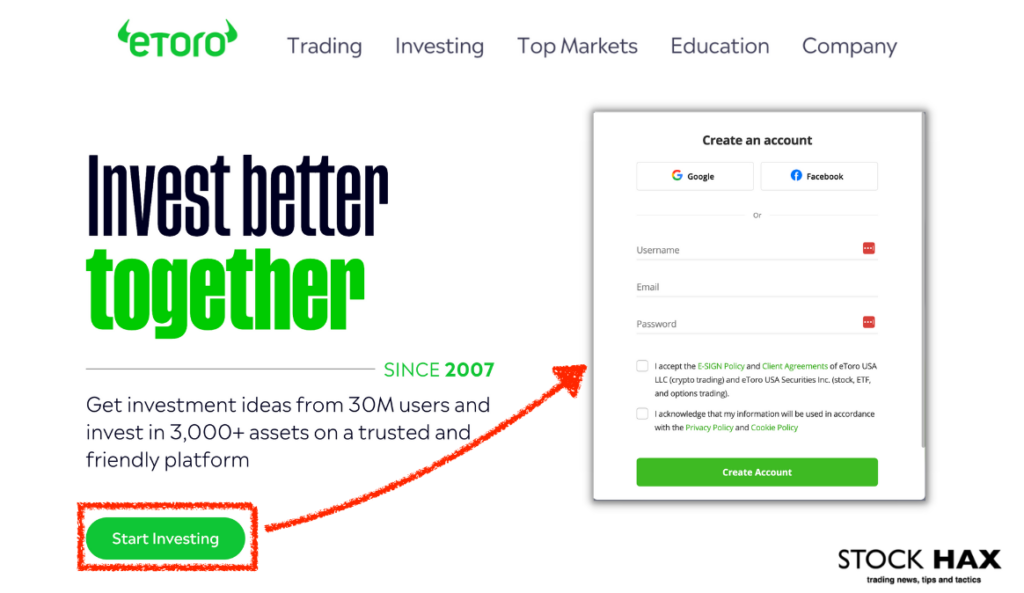 Step 2: Upload ID
To verify your account, eToro requires you to upload a copy of your ID or passport. This is a standard procedure for all online brokers to ensure the safety and security of their users.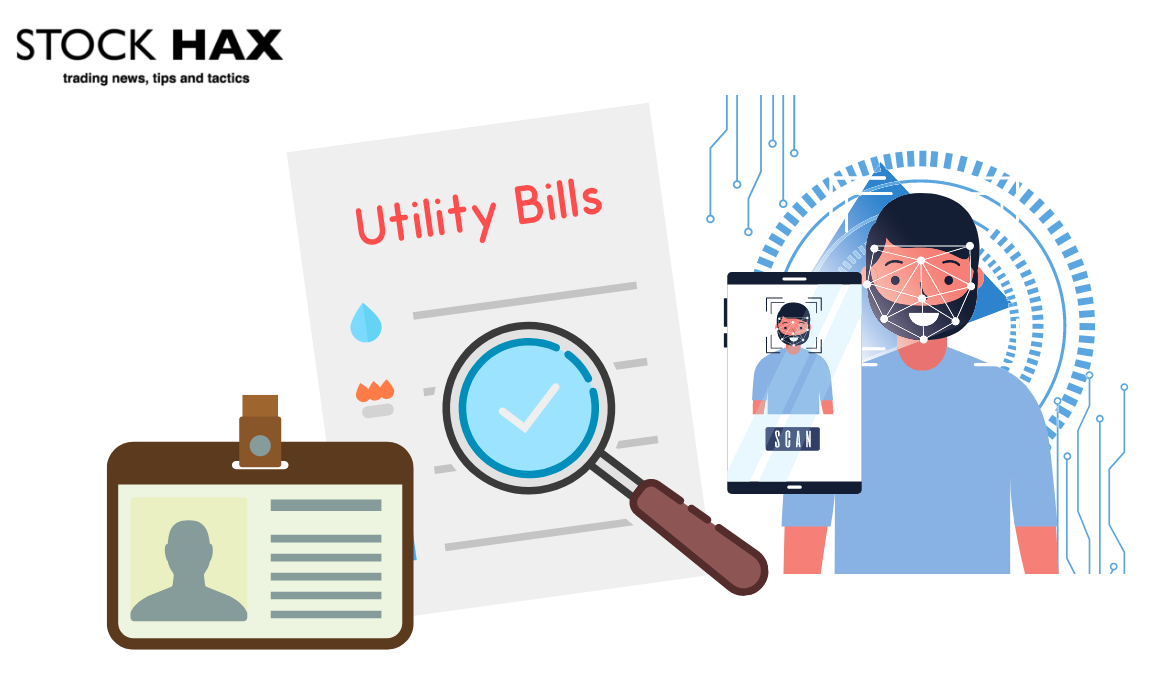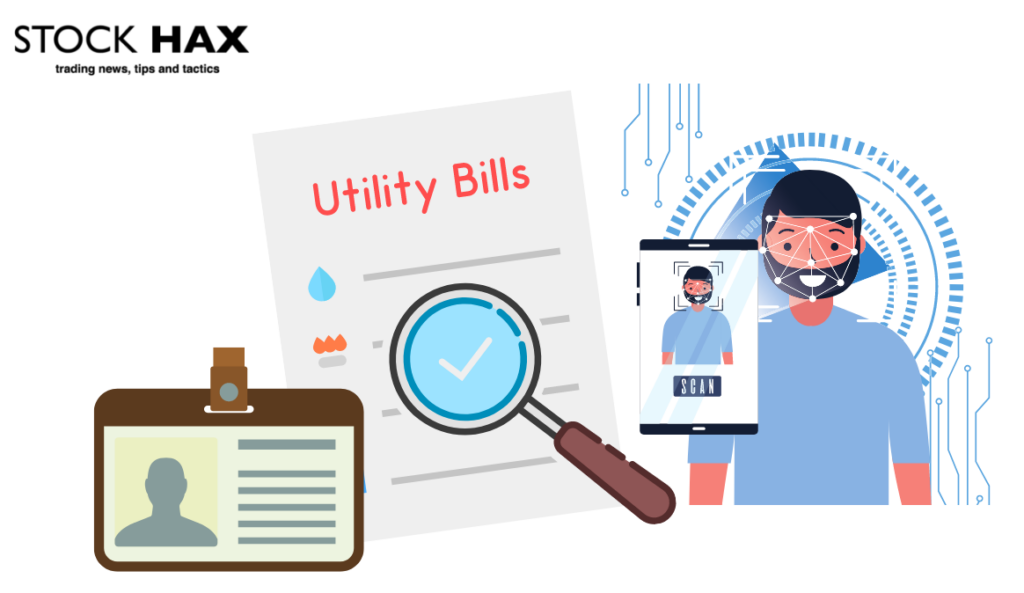 Step 3: Make a Deposit
Once your account is verified, you can make a deposit using a variety of payment methods, such as credit/debit card, bank transfer, PayPal, and more. The minimum deposit amount on eToro is $200. First deposit amount is now $100 for traders from Poland, Czech Republic, Romania, Slovakia and France.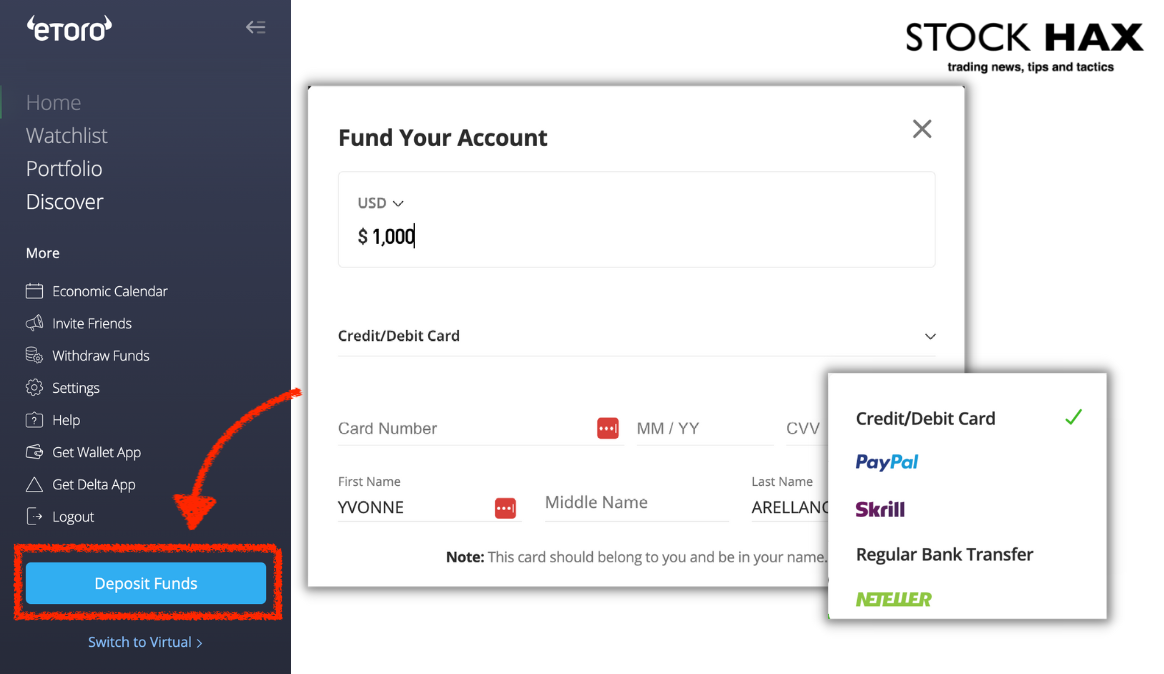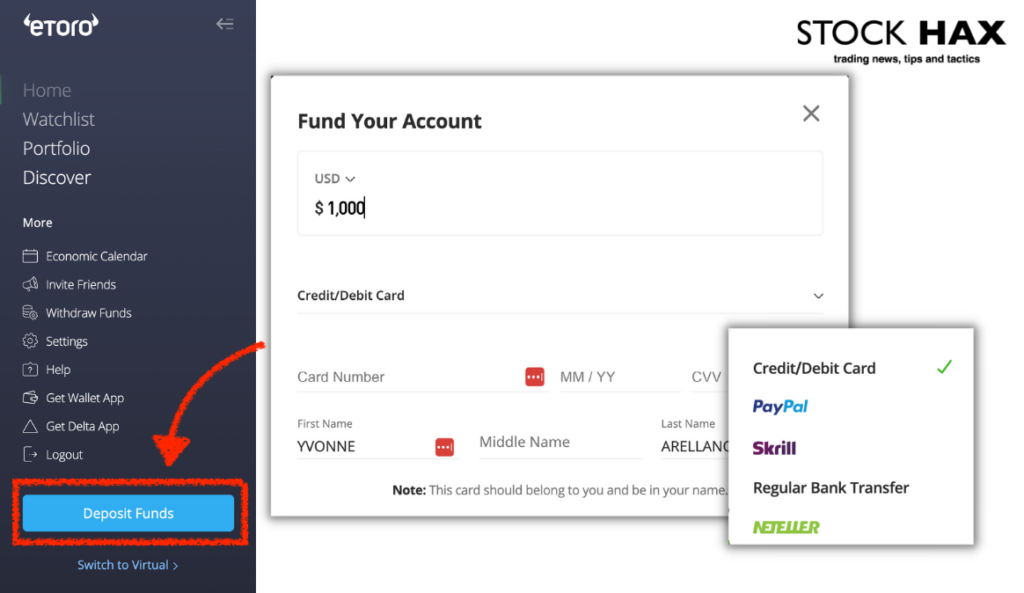 Step 4: Search for Packers
To find Packers Stocks on the eToro platform, simply type "Packers" in the search bar located at the top of the page. You'll see a list of available stocks related to the Green Bay Packers.
Step 5: Invest Packers
Once you've found the Packers Stock you want to invest in, click on the "Trade" button. Choose the amount you want to invest, set your stop loss and take profit orders if necessary, and click on "Open Trade" to complete the transaction.
That's it! By following these simple steps, you can easily invest in Packers Stocks using eToro. Remember to do your own research and invest wisely. Good luck!
Pros & Cons of Packers
Now that you know the process of buying stocks in Packers, let's take a look at some of the pros and cons of investing in Packers.
Pros
Adding stocks of a football franchise to your portfolio can help diversify your investment holdings.
As a fan of the Packers, owning stock in the team can be a fun and engaging way to connect with the franchise and support the team.
Cons
As a smaller, publicly traded team, the volume of Packers stock available for purchase may be limited, leading to potential difficulties in buying and selling shares.
As a shareholder, you may have some limited control over the management and operations of the team and your financial return is mainly dependent on the company's performance.
The Bottom Point
Packers compete in the National Football League (NFL) as a member club of the league's National Football Conference (NFC) North division. The Packers have a history of winning 13 NFL championships, including four Super Bowler titles and numerous conference and division championships. Buying Packers stock is not a straightforward process but is certainly possible for interested investors.
Risk Disclaimer
StockHax strives to provide unbiased and reliable information on cryptocurrency, finance, trading, and stocks. However, we cannot provide financial advice and urge users to do their own research and due diligence.
Read More