This website and its content are not intended to provide professional or financial advice. The views expressed here are based solely on the writer's opinion, research, and personal experience, and should not be taken as factual information. The author is not a financial advisor and lacks relevant certifications in that regard. We highly recommend consulting a qualified financial advisor before making any investment decisions, as the information presented on this site is general in nature and may not be tailored to individual needs or circumstances.

One of the online trading platforms
Flat commission rates
No commission-free ETFs
Pros
Platform supported by customer reviews and feedback
No minimum requirements for selling puts
Easy to navigate website and mobile apps
Number of effective tools for investors
Large number of available accounts
Static, flat rates on commissions
Cons
Occasional overcharging for bid/ask fills
Lackluster customer service, with long wait times, even in livechat
Some hidden fees here and there
Lower access to investment products
No asset protection guarantees
No commission-free ETFs
OptionsHouse Highlights

| | |
| --- | --- |
| 💰 Account Minimum | $0 |
| 💸 Commission Fees | Stocks, ETFs, and options are $0 per trade + $0.65 per contract |
| 💼 Investment Options | Stocks, ETFs, options, mutual funds, bonds, and futures |
| 🤖 Robo-Advisor | Not offered |
| 📊 Research and Analysis | Includes market data, research reports, screeners, and tools such as probability calculators and profit/loss graphs |
| 📱 Mobile App | The mobile app is available for iOS and Android devices and offers trading, research, and account management capabilities |
| 🏦 Retirement Accounts | Offers traditional and Roth IRA accounts |
| 🎓 IRA Accounts | Offers traditional and Roth IRA accounts |
| 📈 Trading Platform | The web-based platform offers advanced charting, trading tools, and customizability |
| 📞 Customer Service | Available via phone, email, and live chat |
| 📚 Educational Resources | Offers a range of educational resources such as webinars, tutorials, and articles |
| 🌕 Fractional Shares | Not offered |
| 🌱 Socially Responsible | Not offered |
| 🌎 International Investing | Offers trading on international stock exchanges |
| 💳 Cash Management | Offers cash management features such as mobile check deposit and bill pay |
| 🔍 Margin Trading | Offers margin trading with a minimum account balance of $2,000 |
| ⚙️ Options Trading | Offers options trading on stocks and ETFs |
| ₿ Cryptocurrency Trading | Not offered |
| 🛡️ Account Security | OptionsHouse is a subsidiary of E*TRADE, which is a member of FINRA and SIPC. Customers are also protected by advanced security features such as two-factor authentication |
| 💹 Leverage | Offers leverage up to 4:1 |
| ⚖ Regulation | OptionsHouse is regulated by FINRA and the SEC in the US. It is also authorized and regulated by the FCA in the UK, ASIC in Australia, and CySEC in Cyprus. |
Easy to Use Trading Options
OptionsHouse, created by Peak6 and now owned by E*Trade, offers a number of affordable, easy-to-use trading options for its online investors. With this article, we try to gather some of the key information related to OptionsHouse in one place.
What are OptionsHouse's Main Features?
Among many things, OptionsHouse's primary appeal is its $4.95 price for trades (for options, there's an extra $0.50 per contract). Because of these lower fees, it is really easy to get started with them. Also, some reviews highlight that the platform may be suitable for new investors.
Not only that, OptionsHouse sports a flat-rate commission structure that allows them to be more affordable than much of their competitors — when weighing their commissions against places like Fidelity and TD Ameritrade, for example, clients' feedback is that OptionsHouses rates are relatively competitive.
Another important element to OptionsHouse's trading platform is their innovative and streamlined digital platforms, which you can access both from your computer and your phone. Their mobile and desktop apps, in particular, are really useful for keeping track of your investments with the click of a button.
One other nice tool is strategySEEK, which lets you scan real-time market data to identify opportunities that match your risk levels and investment priorities. StrategySEEK also features some nice forecasting functionality.
There is also the tradeLAB, which is basically a sandbox in which you can test out trading hypotheses. Based on the platform claims TradeLAB may provide information about the risk and reward nature of the trades.
When it comes to the actual investments you're making, OptionsHouse has, you guessed it, plenty of options. Whether it's equities, options, mutual funds, ETFs, or bonds you're looking for, OptionsHouse has them available for users of any level of involvement.
In addition to its pricing and large variety of investment types, OptionsHouse gives its users useful online tools, including their Trade Generator, to help guide traders on the most recommended trade ideas for their time frames or hunger for risk.
One other fun tool is their Spread Investigator, which based on the information on the platform, provides some automatic analytical functionalities. It's a wonderfully automated system that takes some of the guesswork and agonizing out of the user's hands.
For those looking to dip their toe in the water, but don't want to risk too much in the process, OptionsHouse boasts a 60-day free trial in which you can get your money back if you don't like the service. It's a nice, risk-free way to start off in the world of investing, and the free trial is something a lot of platforms don't offer.
How Do You Open an OptionsHouse Account, and What are the Requirements?
If you're a US citizen, you can get a regular OptionsHouse account; those outside of the country, however, can still set up a special International Account if they like.
Users highlight that the account opening is relatively straightforward. Just go to the OptionsHouse website and fill in the simple information required. OptionsHouse performs a soft credit check on you (via a third party provider) in order to check your identity. Once you're verified, the account is good to go.
What do you need to set up an account at OptionsHouse? Just your name, date of birth, Social Security Number and address. You'll also need to put in your employer information, which is vital to maintain compliance with industry regulations and the PATRIOT Act.
The requirements are relatively similar to other platforms. It's a good way to help personalize their information, and also security on their end to make sure you're not defrauding them.
After your account is opened, OptionHouse takes you through some settings and questionnaires to determine your financial goals and trading experience, and this is where you can enter information if you want someone else (a friend, colleague, or spouse) to share your account.
Once all that is done, though, you're set to trade! Just establish your goals, select the type(s) of account you want to start, and deposit whatever you'd like to trade with. No account minimum is needed, so you can start as small as you want.
Their options trading platform is extremely well-regarded, particularly after they merged with tradeMONSTER in 2015. Having acquired that web-based trading platform in the merger, OptionsHouse's software is incredibly detailed and user-friendly. (Note, also, that E*Trade acquired OptionsMonster, which is a bit confusing. Just know that tradeMONSTER and OptionsMonster's sites now point you directly to OptionsHouse's brokerage site.)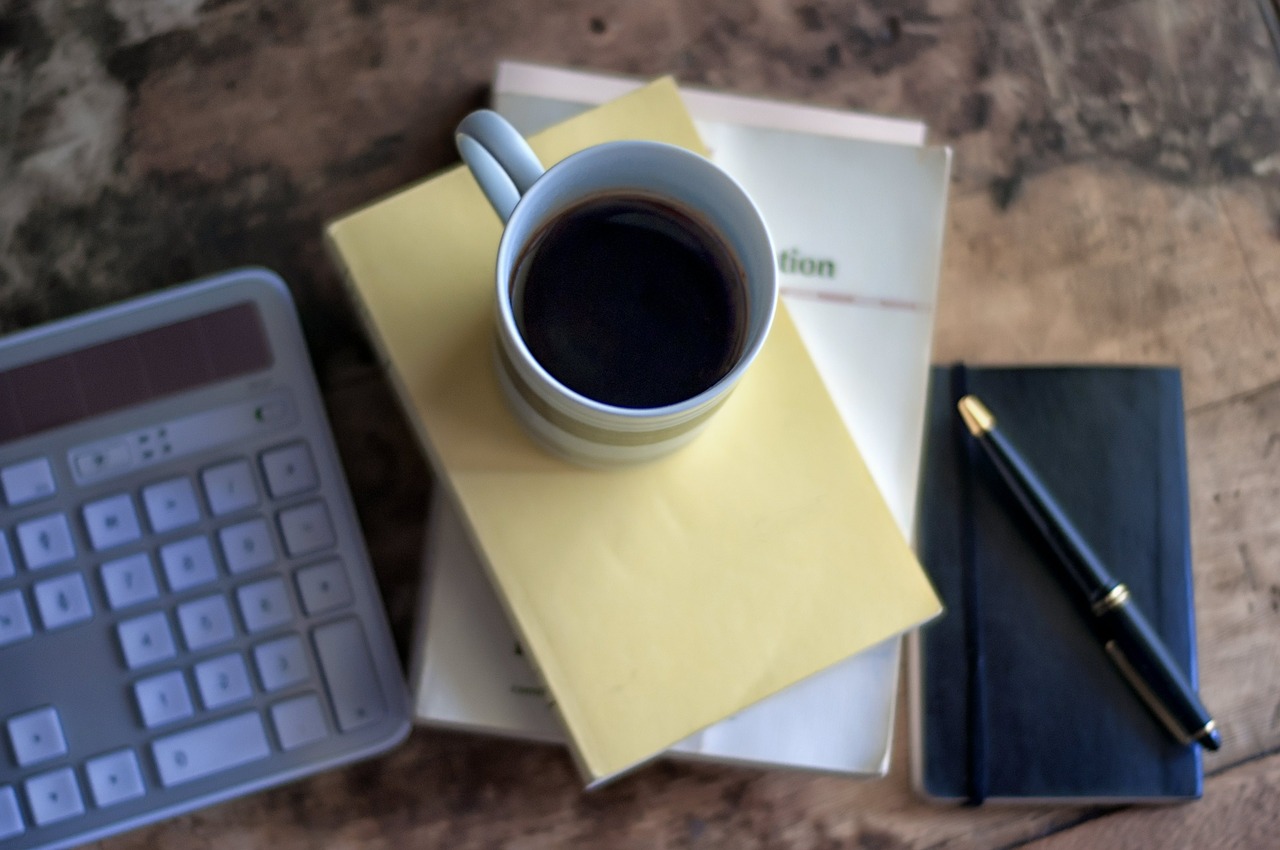 What Are the Rules for Trading on OptionsHouse?
Trading on OptionsHouse is surprisingly easy, but there are a few things to keep in mind. For example, there is a cap on shares for investors at OptionsHouse, as investors are only able to trade up to 50,000 shares or 4,000 option contracts for each trade without incurring additional fees.
Again, there is no minimum account balance required for OptionsHouse, which makes it uniquely flexible for all kinds of traders. One of the commonly accepted advantages of the firm is actually this.
While OptionsHouse's choices are pretty expansive, one of its few limitations is that it does not offer forex investments. This prevents people from being able to trade in international futures, so if you're looking for that kind of brokerage, you will want to look somewhere else.
Another thing to keep in mind is that there are no commission-free ETFs on OptionsHouse; you have to pay commission in some way. Granted, these fees are extremely affordable, but that is admittedly a step behind many of OptionsHouse's competitors, who do offer commission-free ETFs.
What Kind of Trader is OptionsHouse Best For?
Judging from the simple, streamlined interface and no minimum account balance, users agree that OptionHouse might be a good fit for new joiners. Traders who just want to see what investment is like without dumping too much of their finances into their accounts will find OptionsHouse's approach pretty agreeable.
Not only that, the flat $4.95 rate on commissions is a pretty straightforward rate to keep track of — yet another feather in their cap when it comes to attracting new traders. This rate is one of the most competitive in the business, which is something to keep in mind for traders who want to keep things no-frills.
(What's more, E*Trade recently acquired OptionsHouse, so the two might merge soon, anyway.)
Oddly enough, those traders who are a little more independent and hands-off might find OptionsHouse right for them. For all their strengths, one of their few weaknesses is their customer service. It's not bad, mind you, just not quite as good as many of their competitors.
While places like E*Trade offer better customer service, OptionsHouse helps best when you contact them through phone support. Their email and chat services are prone to long waits and miscommunications that can prove fairly unhelpful.
With that in mind, some customers highlighted the drawback of customer support, apart from their webinars and beginner materials that are pre-packaged to help new traders get started with their investment portfolios.
Other Good Products
If you're looking for an investment platform that still boasts no minimum account balance, but has a slightly better interface and depth of research on your investments, E*Trade might well be the best option for you.
In the discount brokerage segment, TradeKing tends to be one of OptionsHouse's biggest competitors. TradeKing's commission structure is more or less similar, but note that TradeKing charges an inactivity fee. In exchange, you do get a more robust set of features.
Confusingly, there is also OptionsXpress, by Charles Schwab. OptionsXpress appeals to a different kind of trader, though, one who is taking a longer-term approach.
Another entry-level tool that many traders like is Wealthfront, which is free for up to $15,000 invested.
If you like the idea of low fees and flat commissions, but want to do most of your investing from your phone, Stash Invest is another possible option. Its mobile app is extremely easy to use, there's only a $5 minimum account balance, and you get a choice between a huge roster of personalized portfolios of varying levels of risk.
A Few Final Thoughts
Trading can sometimes be a little daunting, especially if you are just starting out, making it important that you find a platform that is easy to get into. One look at OptionsHouse, and it's easy to see why many budding traders get their start with this elegant and easy to use service.
No longer do you have to keep track of variable fees and feel completely at the whim of your broker. Users of OptionsHouse benefit from no minimum accounts, flat commissions, and a wide variety of choices as to what will make up their investment portfolio.
Risk Disclaimer
StockHax strives to provide unbiased and reliable information on cryptocurrency, finance, trading, and stocks. However, we cannot provide financial advice and urge users to do their own research and due diligence.
Read More