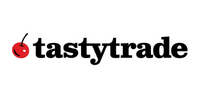 Tastytrade's proprietary technology was built by former traders.
Tastytrade is known for options and futures trading.
Tastytrade's fees are highly competitive with the industry.
Pros
Built by ex-traders with decades of experience
Fees are fiercely competitive and transparent
Plenty of educational resources available for traders of all levels, from novice to sophisticated trader
Cons
No OTC markets access
Trading platform offers so many bells and whistles it could be difficult for the beginner trader to navigate.
Some users find the mobile app to be glitchy.
Tastytrade Highlights

| | |
| --- | --- |
| 💰 Account Minimum | $0 |
| 💸 Commission Fees | $0 for stocks, $1 per contract for options |
| 💼 Investment Options | Stocks, Options, Futures, ETFs |
| 🤖 Robo-Advisor | Not available |
| 📊 Research and Analysis | In-depth research, market analysis, and educational content |
| 📱 Mobile App | Tastyworks (iOS, Android) |
| 🏦 Retirement Accounts | Tastytrade does offer retirement accounts such as IRA and Roth IRA. |
| 🎓 IRA Accounts | Traditional, Roth, and SEP IRAs |
| 📈 Trading Platform | Tastyworks (Desktop, Web, Mobile) |
| 📞 Customer Service | Phone, email, and chat support |
| 📚 Educational Resources | Tastytrade videos, articles, and live shows |
| 🌕 Fractional Shares | Not available |
| 🌱 Socially Responsible | Not available |
| 🌎 International Investing | Tastytrade offers access to international markets such as Canada, Europe and Asia. |
| 💳 Cash Management | Tastytrade does offer a cash management service that includes a debit card and check writing privileges. |
| 🔍 Margin Trading | Tastytrade offers margin trading for stocks and ETFs with a margin account. |
| ⚙️ Options Trading | Tastytrade offers options trading for various underlying assets with an options account. |
| ₿ Cryptocurrency Trading | Tastytrade does offer cryptocurrency trading or exposure through futures contracts. |
| 🛡️ Account Security | Two-factor authentication, SSL encryption |
| 💹 Leverage | Tastytrade offers up to 2x leverage for stocks and ETFs with a margin account. |
| ⚖ Regulation | SEC (US), FINRA (US), FCA (UK), ASIC (AU) |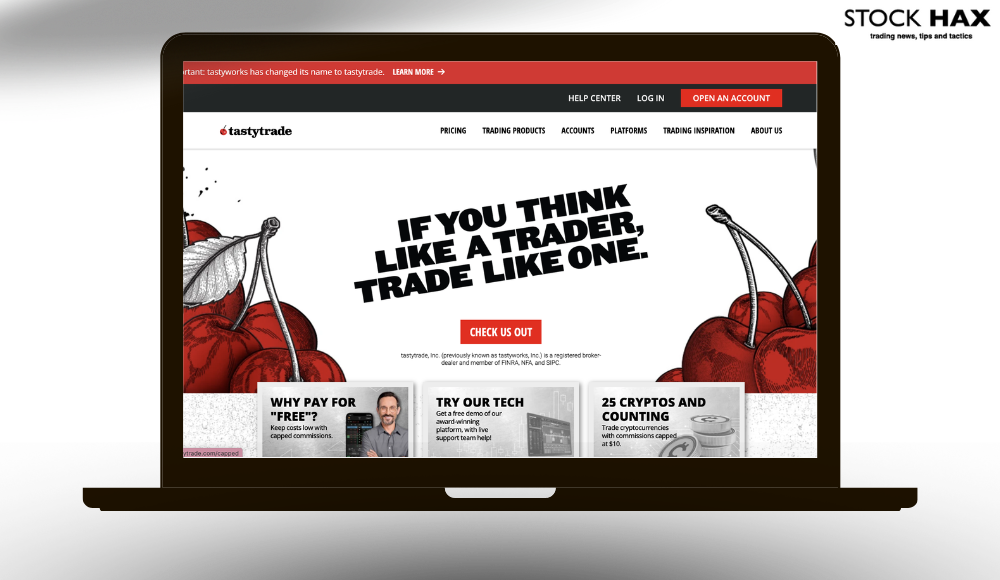 Tastytrade is an online broker that seeks to empower traders. The platform is run by former Chicago Board Options Exchange (CBOE) traders who were part of the pit trading era. The team helped to introduce options trading technology for individual traders that changed the game for investors. This broker follows a do-it-yourself model with few frills in which it encourages traders to think for themselves with the help of the broker's technology.
Tastytrade (formerly known as Tastyworks) is known for its innovative trading software, which it has been perfecting for the past two decades-plus. Users can also observe the strategies of other traders and be inspired to introduce their own. Trade assets like options, futures, stocks, cryptocurrencies and more. Tastytrade is a regulated platform that's a member of several major industry bodies, including FINRA, NFA and SIPC, in the U.S.
In this article, we will explore the features that Tastytrade has to offer and give you a sense of what you can expect by using this platform. We'll explore fees, trading tools and education, user experiences, user interface and more. By the time you are done reading this article, you should have a pretty good idea if Tastytrade is the trading platform for you.
Tastytrade Background and Company Information
History of Tastytrade
Tastytrade is a U.S.-based broker with a global footprint. However, this broker's history dates back much further than that, when the founding team began trading in 1981 at the CBOE. Tastytrade launched as Tastyworks to the public in 2017 and introduced cryptocurrency trading in 2021.
In 2021, U.K. trading firm IG acquired Tastytrade in a $1 billion deal, giving it a footprint in the North American brokerage market. The Tastytrade team said the offer was too good to refuse. Tastytrade's management team stayed intact after the merger, comprising the follow executives:
Scott Sheridan: CEO and former co-founder of ThinkorSwim
JJ Kinahan: CEO of IG North America and former CBOE floor trader
Tom Sosnoff: CEO and former co-foundere of ThinkorSwim
Linwood Ma: CTO and former employee of ThinkorSwim
The Tastytrade management team has traded through all types of market cycles, including market crashes, flash crashes, and more. They say that once customers join, they stay with this broker. They were inspired to launch their own firm because they couldn't find the software they needed to trade anywhere else. Their mission is to show other investors how to trade successfully like them.
Company Information and Background
Tastytrade is a popular trading platform with over 105,000 active trading accounts. The broker's online channels also have a strong following, with thousands of YouTube subscribers and millions of views of its videos.
Tastytrade takes pride in its technology, expertise and environment for trading. However, it's also considered a more sophisticated trading platform, something that novice traders might want to keep in mind.
Tastytrade supports trading in a number of jurisdictions, including Australia, the U.K., South Africa and many others, a list of which you can find here. They strive to expand into more countries on an ongoing basis, so you might want to check back if your location is currently restricted.
Reputation and Trustworthiness
Tastytrade has a reputation of being more transparent than many other brokers out there, including with its pricing, commission and fee structure. If you trade on Tastytrade, you should have a good understanding of the broker fees, margin trading costs and interest rates.
Tastytrade is regulated by FINRA in Chicago as well as on the federal level by the U.S. Securities and Exchange Commission. The broker is also part of self-regulated organization FINRA. There is a Tastytrade mobile app for iOS and Android that supports two-factor authentication. There have been no security breaches in the recent past at Tastytrade.
Tastytrade User Interface and User Experience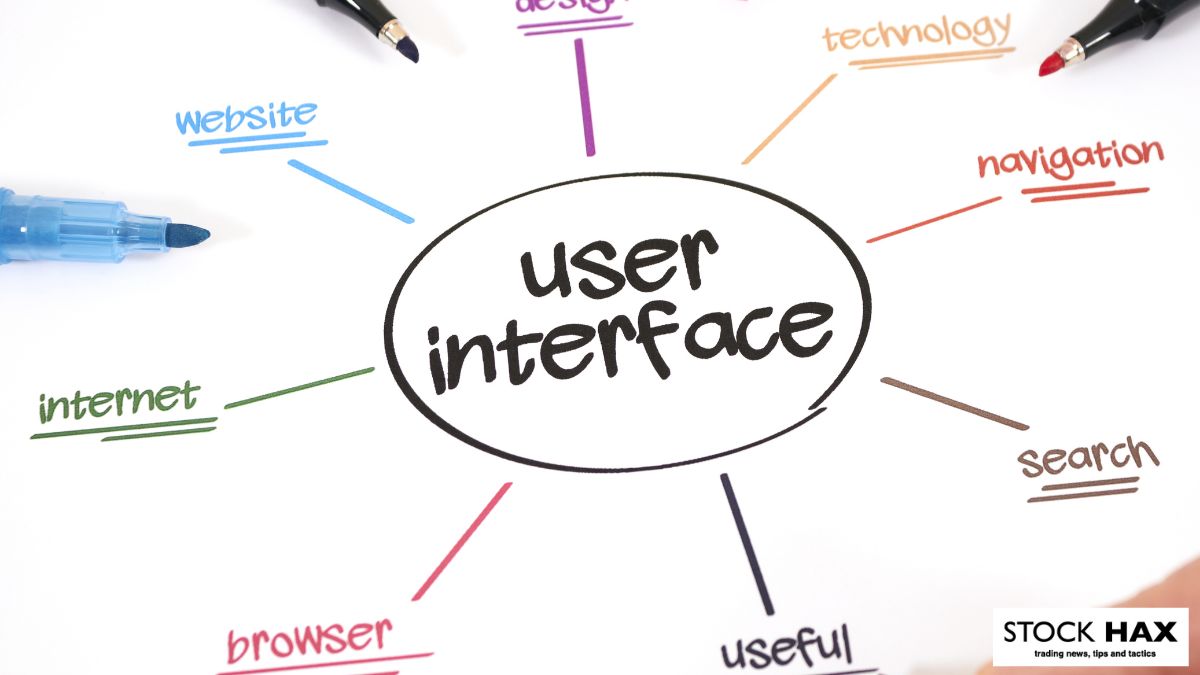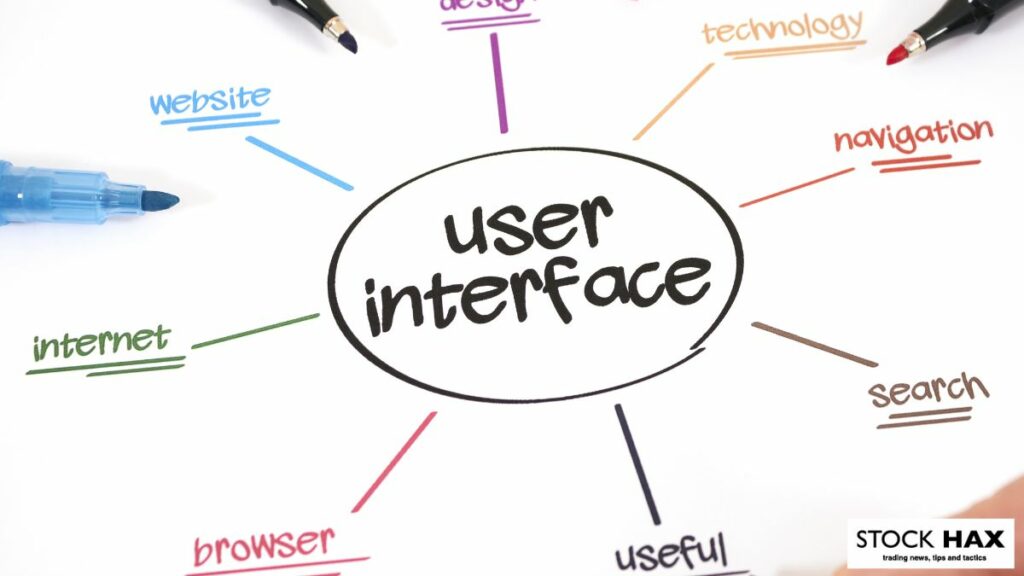 Design and layout of the platform
The Tastytrade platform uses its own proprietary technology. The broker suggests the design is as simple as "see it, click it, trade it." It's meant to be speedy, reliable and secure so that traders won't end up wasting their time. Tastytrade describes its platform as dynamic and intuitive with a user-friendly interface.
Instead, users should find the platform efficient so that they can feel confident about their trades. Traders can choose from whichever model fits their needs across desktop, browser or mobile where they gain access to a number of tools, including:
Curve Analysis: Set up trades visually with profit and loss zones and adjust strikes and expirations with the touch of a button.
Quick Roll: Roll options contracts into the next expiry cycle.
Quick Order Adjustments: Cancel, replace or duplicate working orders.
Percent of Profit Limit Orders: Choose a target price based on probabilities.
ETF-Equivalent Futures Delta: Visualize your true delta exposure in an easy way.
User experience and ease of use
The Tastytrade trading platform is a bit more advanced than the average trading platform. Fortunately, there are plenty of YouTube videos and courses that could walk users through how to get the most out of the features and tools that are available to them.
Also, Tastytrade delivers a video feed to observe certain traders and a live video stream to monitor successful traders do their thing in real time.
Users have revealed that even after using this broker for a while, they haven't been able to understand certain capabilities, such as how to reconcile figures on the history tab. Others have said that order setups are simple. Some users have mentioned that the Tastytrade platform is better designed for options trading vs. equities, which makes sense considering the founders are veteran options traders.
Based on Trustpilot reviews, traders enjoy Tastytrade's user interface, with one user describing it as "awesome." Areas where traders have said could use improvement include performance reports and visualizations. Tastytrade also continues to build greater functionality on the platform, something satisfied traders seem willing to wait for.
Mobile app functionality and user experience
If you prefer to trade from your mobile device instead of a computer, Tastytrade has a mobile app that is compatible with iOS or Android. Use the mobile app to place trades across options or stocks or close a position, it's all supported.
The Tastytrade app offers multiple features, including a watchlist selector, active account (the one that is actively trading), filter controls, connection indicator and more.
User reviews of the mobile app are mostly positive, but there are some criticisms. One Android user found that the app would become frozen when attempting to execute an options order. This user also had issues clicking up open positions and closed positions. The Tastytrade customer service team appears quick to respond and urged this user to contact the support team at [email protected].
Another user complaint was that the charting tool was frustrating to use, especially if you're looking for simple data points. Overall it appears that Tastytrade offers a differentiated experience than traders may be used to, which could be the issue.
One experienced trader who is a fan of the platform suggested that other users give it time because it's a lot different than something else, like Robinhood. At the end of the day, Tastytrade orders are better and cheaper, this trader said, and there are many different products to trade.
Tastytrade Trading and Investment Options
Tastytrade is known for supporting trading in options and futures. However, those are far from the only markets that users can trade. Tastytrade's trading and investment products span the following: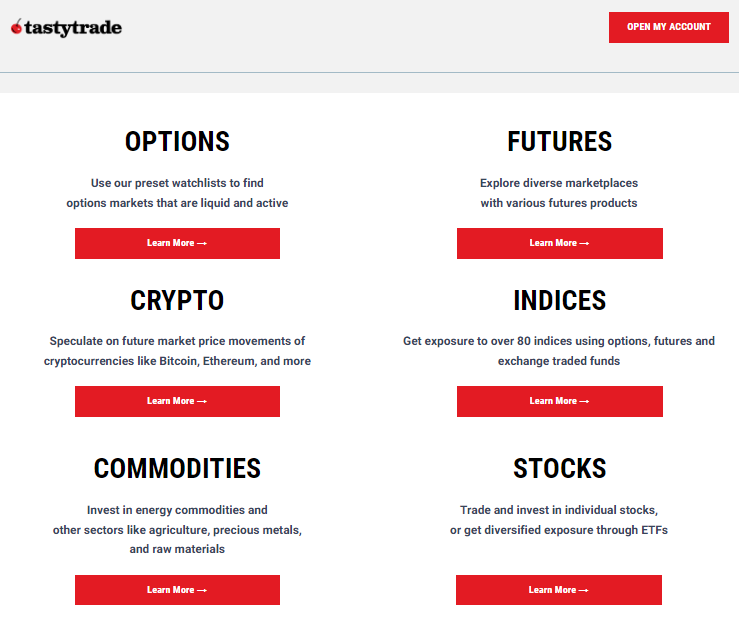 Options: Users can access preset watchlists to identify markets that are liquid and active.
Futures: Through futures trading, gain exposure to indices, forex, interest rates and commodities. Trading commissions start at $0.25 per contract.
Crypto: Buy and sell a wide range of digital assets including bitcoin, Ethereum, Stellar, Dogecoin and more.
Indices: Choose from dozens of indices via options, futures and ETFs.
Commodities: Gain exposure to commodities across various sectors including energy, agriculture, precious metals and more.
Stocks: Trade individual stocks or ETFs.
Here's a breakdown of the different account types: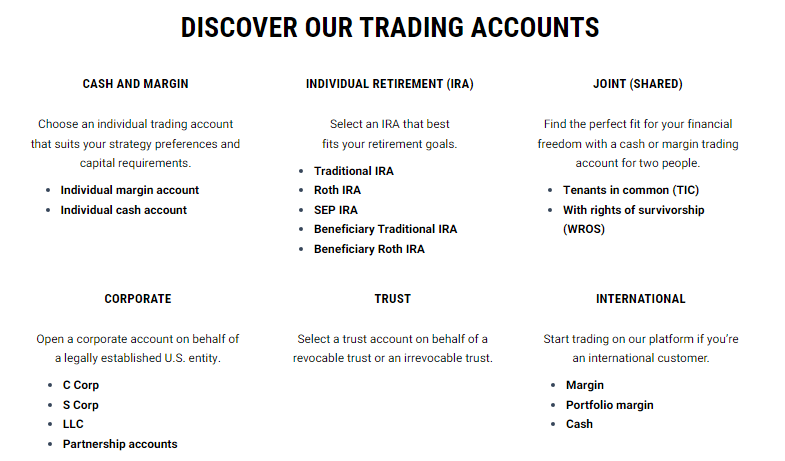 Cash and margin

Individual Margin Account
Individual Cash Account

Individual retirement (IRA)

Traditional IRA
Roth IRA
SEP IRA
Beneficiary Traditional IRA
Beneficiary Roth IRA

Joint/shared
Corporate

C Corp
S Corp
LLC
Partnership Accounts

Trust
International

Margin
Portfolio Margin
Cash
Trade execution is said to be fast. One user complaint is that the broker does not offer access to the OTC markets.
Trading fees and charges
Tastytrade is known for its competitive pricing model including capped commissions. Commissions are capped at $10 per leg on stock option trades and $10 per opening and closing on crypto trades. Trade on cash or margin. Users have described the fees as the "lowest in the business." However, it's still important to understand how fees are calculated so you don't have any surprises with certain trades.
Tastytrade charges opening commissions on the following markets: options on stocks and ETFs; options on futures; options on micro futures; futures; micro futures; smalls futures; smalls futures options; crypto. The broker also charges closing commissions on the following markets: futures, micro futures, smalls futures and crypto.
Leverage and margin trading
Tastytrade offers a trio of different account types on margin accounts, including Limited, Basic and The Works. The strategies you gain access to are based on your trading level, which in turn is tied to the way you self report on your investor profile.
The Works margin account gives you access to the most trading strategies, including buying stocks, shorting stocks, buying options, selling covered calls, cryptocurrencies and more.
A Basic account will give you access to most strategies except for short-selling, selling naked puts, selling naked calls, and smalls and futures.
A Limited account prevents you from accessing strategies like short selling, selling naked puts, selling naked calls, and smalls and futures.
The base margin rate is 10%. You can find more about the margin rates here.
Options trading, CFDs, and other financial products available
Trade options with the open commission starting at $1 per contract. Trade stock options, ETF options or index options. Stock trades have zero commissions.
Tastytrade also supports a number of futures markets, including SMFE futures or CME futures (equity index, interest rate, foreign currency, energy, metals, agriculture, volatility, crypto and livestock).
IG, Tastytrade's parent company, supports trading in contracts for difference (CFDs).
Crypto trading options, including what cryptocurrencies are available
Tasytrade offers access to more than two dozen cryptocurrencies, including bitcoin, Ethereum, Stellar, Shiba Inu, Cardano, Solana and Dogecoin. You can find a full list of them here.
The broker offers a customized crypto interface and commissions from 1% to open a position and 1% to close a position with a commission maximum of $10. Trade crypto across platforms, whether desktop, web or mobile. Harness tools like a crypto market cap category as well as existing watchlists (or create your own).
Crypto Trading
Provide a detailed overview of the different cryptocurrencies available for trading on the platform and what features and tools are available for trading these cryptocurrencies. Additionally, compare the online broker's crypto trading options to other online brokers in the industry.
Tastytrade Safety and Security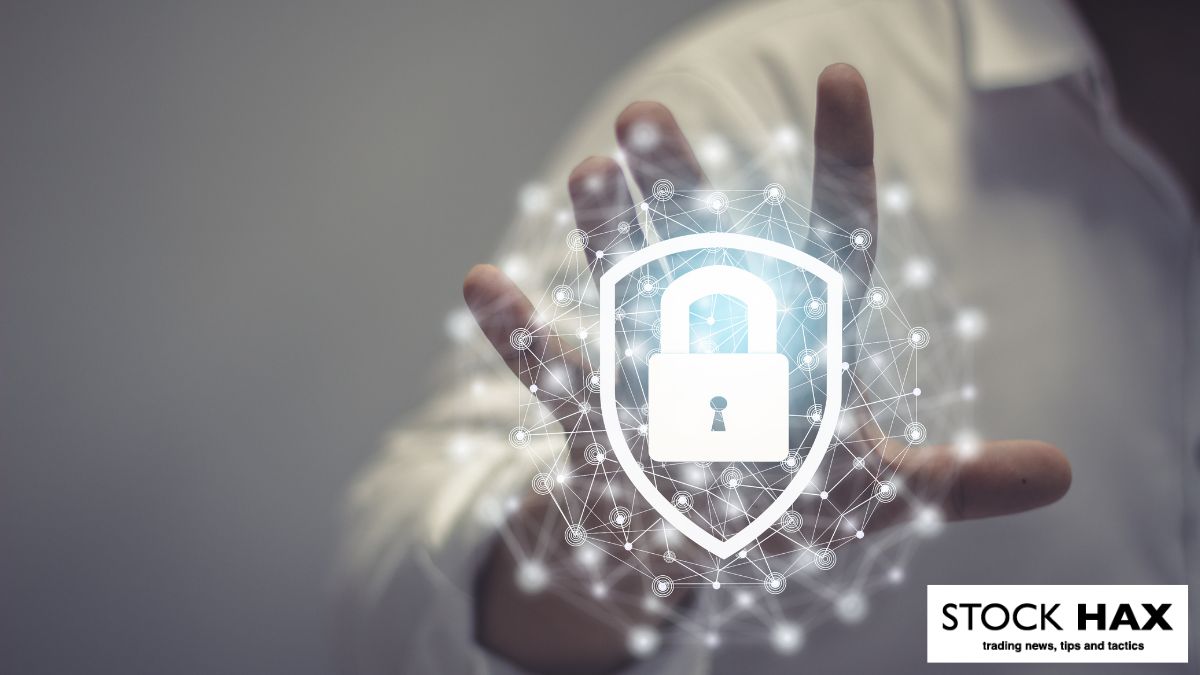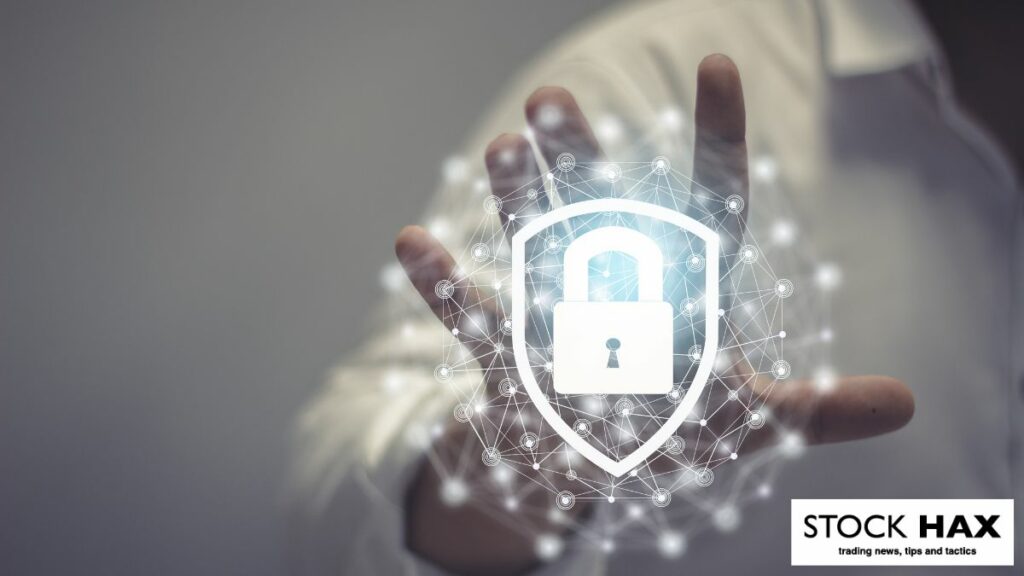 Security protocols and encryption methods
Tastytrade has a number of different security measures in place. Among them, the broker blocks IP addresses in response to failed login attempts. They do this as a security step to prevent unauthorized users from accessing accounts. In addition to protecting the account, it prevents brute force attacks in which a bad actor attempts to guess a password and username.
Tastytrade uses data encryption protocols, which means they encrypt as much user data as possible from interactions with customers. Connections are secured with SSL certificates from trusted authorities so users can have confidence they are engaging with the broker and not somebody else posing to be them. The broker performs reviews and audits on an ongoing basis to secure their systems and code.
Regulation and compliance
Tastytrade is a regulated platform that is overseen by the SEC in the U.S. In addition, it's a member of several major industry bodies, including FINRA, NFA and SIPC. Meanwhile, IG, Tastytrade's parent company, is regulated in major jurisdictions and is licensed in the U.K., EU, Switzerland, Dubai, South Africa and other regions.
The fact that Tastytrade has the backing of IG is another layer of added security. IG is a major broker with hundreds of thousands of active traders whose accounts it must secure.
Safety of funds and account security measures
One of the security features that Tastytrade offers users is two-factor authentication for the mobile app. There is also an option to access an app authenticator as yet another layer of protection.
The broker urges users to take proactive steps to participate in the security of their accounts. This involves choosing passwords that they are not used on other sites or accounts at other entities as well as routinely monitoring accounts to ensure that there is not any unusual activity. Tastytrade generally only communicates with users via SMS, push notifications or by email.
Tastytrade Customer Support and Education
Tastytrade's educational resources are one of the things that set this broker apart from the rest. Users can learn to trade from a program that airs seven days a week in which ex-floor traders walk them through a series of sample transactions and introduce actionable ideas. Historical shows are available to rewatch and supporting materials can be downloaded.
The broker presents live demos and trading courses where users can learn to trade options and futures. Learn the difference between options and stocks and then learn how to use options strategies. These courses are designed for beginners and progress along the way to demonstrate trading metrics, like implied volatility. Also, gain access to financial news and insights that could move markets.
Users can also learn about portfolio management as well as probabilities and statistics to help them trade. There's an option to subscribe to research reports including a weekly quantitative report called Cherry Picks.
Educational resources are available in the broker's Learn Center. Tastylive is a financial network available for no charge. It delivers research, videos and articles on options, futures, equities trading and more across all experience levels. There's no shortage of trading concepts and strategies available on the website, from trading crypto for beginners to more sophisticated options strategies.
Customer Support
Tastytrade says its customer support takes a sales-free approach. The broker's customer service team can be reached by email, phone or by snail mail. Tastytrade also has a trade desk that can be reached via chat and texts to discuss trading positions, strategies or something else. Submit a support ticket and check its status online.
Most of the customer reviews on Tastytrade are positive. The broker offers a comprehensive suite of resources that seem to answer many of the questions that traders might have. The broker is responsive user reviews of the mobile app and communicates about upcoming upgrades.
One user did have difficulty finding a phone number to call, but an email response was provided within 24 hours. Tastytrade suggests emailing support if you are having difficulty obtaining a phone number to call.
Other complaints have surrounded updates on the mobile app, which Android users said left the app glitchy. App users have also criticized the app for consuming so much of the phone's battery. The customer service team responded with a quick fix, which involved not allowing the app to run in the background.
Overall Tastytrade customer service appears to be accessible across various channels and eager to respond, either with a solution, plan to look into a matter further or a promise to take complaints under advisement.
Tastytrade Fees
Breakdown of fees for trading and investing on Tastytrade
Tastytrade is known for transparency on fees. Based on user reviews, Tastytrade's fees are at least as good as the industry average and according to many they are better.
Considering that this platform was built by ex-traders, they appreciate that lower commissions means greater opportunities to trade in a more efficient manner. This is the mission behind their lower commission strategy.
First and foremost, stock and ETF trades have zero commissions on unlimited shares. However, there is a clearing fee. Fractional shares have zero commission to open or close a position but there is a $0.10 fee associated with each action.
Beyond that, there are various caps on commissions across markets. For example, commissions have a cap of $10 per leg for opening listed equity option trades. The same $10 cap applies to all opening and closing crypto trades.
Let's explore pricing in more detail.
Options on stocks and ETFs have a $10 maximum opening commission. There's zero closing commission, which is when you close out the position. The opening commission is only $1 per contract, which is hard to beat.
Options on futures are $2.50 per contract.
Options on micro futures are $1.50 per contract.
Futures are $1.25 per contract for the opening commission and another $1.25 per contract for the closing commission.
Micro futures are $0.85 per contract for the opening and closing commissions.
Smalls futures are $0.25 per contract for opening and closing commissions.
Smalls futures options are $0.50 per contract for opening commissions and zero for closing commissions.
Cryptocurrencies are 1% of total purchase for opening commission and 1% of total crypto sale for closing commissions.
As far as other potential fees, ACH deposits and withdrawals are free. There's a $25 charge on an outgoing domestic wire and and $45 for an outgoing foreign wire. You can find other banking and trading-related fees here.
Comparison of fees to other online brokers and trading platforms
The broker also provides an apples-to-apples comparison of its fees vs. its competitors. Based on its own research, Tastytrade's commission costs are more attractive vs. leading online brokers including E*Trade, Fidelity, Interactive Brokers, Schwab and TD Ameritrade.
For example, 50 puts/calls on 100 total contracts cost $20 on Tastytrade compared with $65 at each of the competitors mentioned above. Meanwhile, 50 verticals across 200 contracts cost $40 at Tastytrade compared with $130 at each of its rivals. And 50 iron condors across 400 contracts cost $80 at Tastytrade compared with $260 at each of its competitors.
Fees Breakdown
Tastytrade charges a range of fees for trading and investing on the platform. These fees can include commissions and other charges depending on the type of financial product being traded. Overall, fees on the platform are highly competitive with other online brokers, and are transparently listed for users to review.
Conclusion
Tastytrade is a unique trading experience that includes access to its proprietary trading platform. The broker specializes in options and futures trading, so if you're looking to trade these markets, you're likely to find what you're looking for.
Learn to trade options here and use visualization tools to help you to learn about spreads and trading strategies. You can observe trading for free until you are ready to jump in. There's no shortage of resources including shows and other videos led by the pros and available to users.
Trade stocks and a wide-range of cryptocurrencies. Take advantage of trading stocks for zero commissions. Fees are attractive, with commission caps on many products, and transparent.
The longer you use Tastytrade, the more you're likely to get out of it. With all the trading tools and features designed by former CBOE traders, it may be more geared toward experienced traders. But even novice traders can gain insight to the trading strategies that successful traders are using in real-time.
Overall Tastytrade is a refreshing change from the usual. You might have to spend some time practicing and using the educational resources that are available to improve. Traders who have been on the platform for a while say it's worth it.
FAQ
When was Tastytrade's name changed?
Tastytrade went through a rebranding in which its name was changed from Tastyworks to Tastytrade in early 2023.
Can I short cryptocurrencies?
No, Tastytrade only supports long crypto positions.
What type of retirement accounts does Tastytrade support?
Traditional IRA, Roth IRA and SEP IRA.
What is a Follow Feed?
It lets you view trades from certain traders. You'll gain insight into the best trades and the strategies behind them.
Risk Disclaimer
StockHax strives to provide unbiased and reliable information on cryptocurrency, finance, trading, and stocks. However, we cannot provide financial advice and urge users to do their own research and due diligence.
Read More