This website and its content are not intended to provide professional or financial advice. The views expressed here are based solely on the writer's opinion, research, and personal experience, and should not be taken as factual information. The author is not a financial advisor and lacks relevant certifications in that regard. We highly recommend consulting a qualified financial advisor before making any investment decisions, as the information presented on this site is general in nature and may not be tailored to individual needs or circumstances.

Easy to use
Great customer service
High commission rates
Pros
Industry leader among electronic brokers
Easy to use
Above average customer service
Streamlined mobile app for easy trading
Wide variety of services available
Banking services for consolidation of financial institutions
Free perks for opening new accounts (free trades, cash bonus)
Cons
No virtual trading
High commission rates
Steep costs and a high level of activity to upgrade to a PRO account
E-Trade Review Highlights

| | |
| --- | --- |
| 💰 Account Minimum | $0 for most accounts, $500 for Core Portfolios robo-advisor, $25,000 for day trading |
| 💸 Commission Fees | $0 for online US-listed stock, ETF, mutual fund, and options trades, $1.50 per contract for futures trades, $19.99 for broker-assisted trades |
| 💼 Investment Options | Stocks, ETFs, mutual funds, options, futures, bonds, CDs, prebuilt portfolios, IPOs, and more |
| 🤖 Robo-Advisor | Yes, ETRADE offers Core Portfolios, a robo-advisor service that builds and manages a diversified portfolio for you based on your goals and risk tolerance |
| 📊 Research and Analysis | Yes, ETRADE offers various research and analysis tools and resources, such as market news, charts, screeners, scanners, trading ideas, analyst reports, webinars, podcasts, and more |
| 📱 Mobile App | Yes, ETRADE has a mobile app for iOS and Android devices that allows you to access your account and trade on the go |
| 🏦 Retirement Accounts | Yes, ETRADE offers various retirement accounts such as traditional IRA, Roth IRA, rollover IRA, SEP IRA, SIMPLE IRA, solo 401(k), and more |
| 🎓 IRA Accounts | ETRADE offers IRA accounts for different purposes such as retirement savings, education savings (Coverdell ESA), or inherited assets (beneficiary IRA) |
| 📈 Trading Platform | ETRADE has its own web-based trading platform that is customizable and user-friendly. It also offers other platforms such as Power ETRADE, ETRADE Pro, and APIs |
| 📞 Customer Service | Phone and email support |
| 📚 Educational Resources | ETRADE has an educational platform called ETRADE Education Center that offers online courses, videos, articles, webinars, and more to help you learn about trading and investing |
| 🌕 Fractional Shares | No |
| 🌱 Socially Responsible | Yes, ETRADE offers some products that are aligned with environmental, social, and governance (ESG) criteria. For example, it has a range of ESG-themed ETFs that you can trade or invest in |
| 🌎 International Investing | No, ETRADE does not offer direct access to international markets or currencies. However, you can access foreign stocks through ADRs or ETFs |
| 💳 Cash Management | ETRADE offers a cash management account that provides access to FDIC insurance coverage, ATM fee reimbursements, free bill pay, mobile check deposit, and more. |
| 🔍 Margin Trading | Yes, ETRADE offers margin trading for stocks, ETFs, options, and futures. |
| ⚙️ Options Trading | Yes, ETRADE offers options trading for various underlying assets such as stocks, ETFs, indices, commodities, and currencies. |
| ₿ Cryptocurrency Trading | No, ETRADE does not offer cryptocurrency trading directly. However, you can invest in certain funds that have exposure to cryptocurrencies or blockchain technology, such as Grayscale Bitcoin Trust (GBTC) or Amplify Transformational Data Sharing ETF (BLOK) |
| 🛡️ Account Security | E*TRADE uses bank-level encryption and Secure Sockets Layer (SSL) to protect customers' personal information. |
| 💹 Leverage | ETRADE offers leverage for various products and markets, such as stocks, ETFs, options, futures, and forex. |
| ⚖ Regulation | ETRADE is regulated by the US Securities and Exchange Commission (SEC) and the Financial Industry Regulatory Authority (FINRA). It is also a member of the Securities Investor Protection Corporation (SIPC), which protects customers' securities and cash up to $500,000 in the event of broker-dealer failure. |
Deep Research and No-Balance Trading
Investors agree that starting your trading journey might be a challenging task, especially when it comes to choosing a trading platform. With that said, E*Trade is one of the many platforms that investors can choose from.
What are E*Trade's Main Features?
E*Trade innovates by offering customers a wide depth of research on ETFs, as well as mutual funds, equities, and other opportunities. They can also provide screeners for stocks and bonds, as well as options, mutual funds, and ETFs.
E*Trade's bread and butter is its mobile app, which provides many of the central features a modern investor needs to track their accounts. Their mobile app features watch list syncing, quotes and Market Movers, stock alerts, and easy stock trading. For advanced investors who want to get involved in high-risk, high-reward trading, E*Trade also deals in forex and futures trading.
They are not just a stock trading platform either — E*Trade offers checking accounts, debit cards, ATM fee reimbursement, no-fee banking and more.
If you don't want to do all your banking online, ETrade also has 30 different brick-and-mortar locations across the US, allowing you to get some face to face assistance with your accounts.
Finally, it's worth noting the individual 401k options available to traders, particularly traders who are self-employed. E*Trade offers both solo and ROTH IRA 401k plans for self-employed users looking for safe ways to save for retirement.
How Do You Open a E*Trade Account and What are the Requirements?
Some users agree that the account opening process was straightforward for them. All you need to do is head to the ETrade website, head to their application page, and enter your address, date of birth, Social Security Number, and the name and address of your employer.
There are a few more personal details that they'll ask from you, but none are too invasive. If anything, entering these details will help E*Trade personalize your account and help them customize their services to your needs. Based on company claims the process takes 10-15 minutes.
Once everything is entered, just set up your account goals and decided what kind of trading you are doing (IRAs, retirement accounts, etc.). After you are approved by ETrade, you have to set up a minimum balance of $500 to start trading. (This is different if you are working with a retirement account.)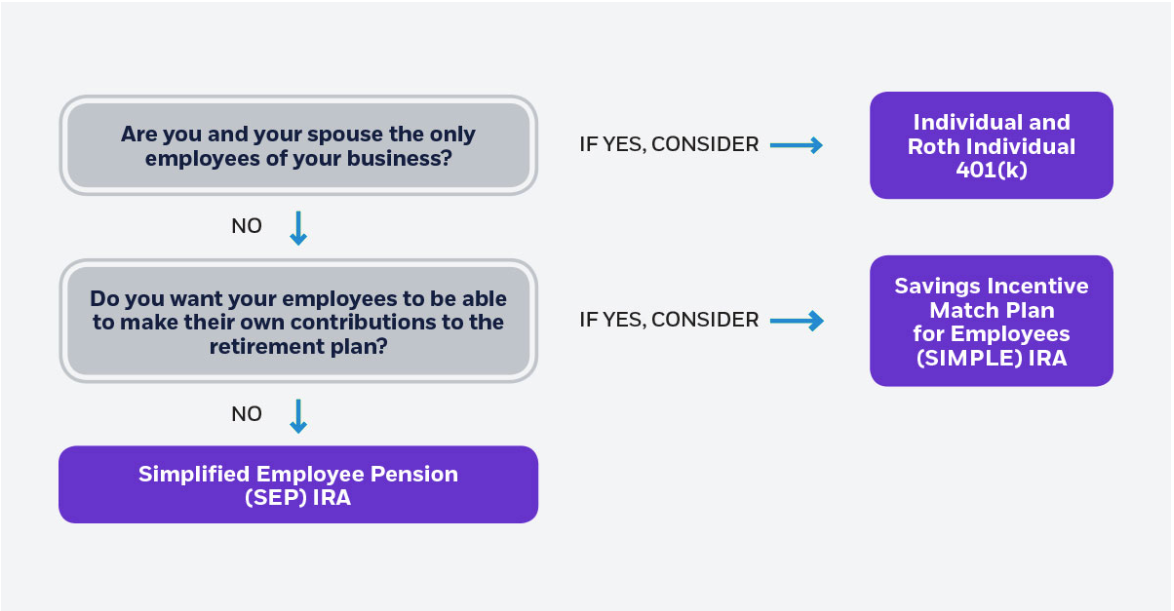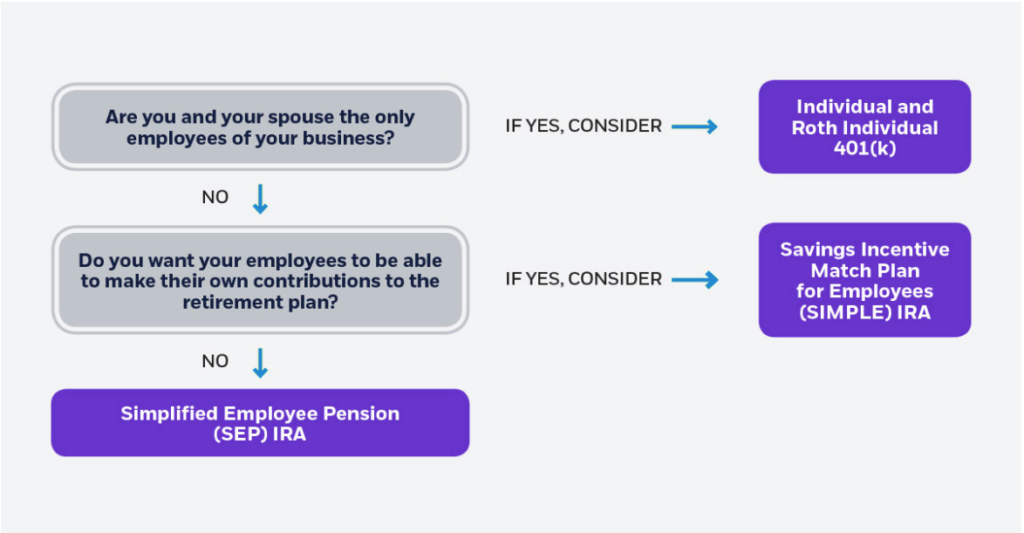 You can select a number of different account types to manage, each of them with a slightly different process but nothing that will make you feel lost. At all times, E*Trade has a support number you can call, with representatives who will walk you through any step of the process.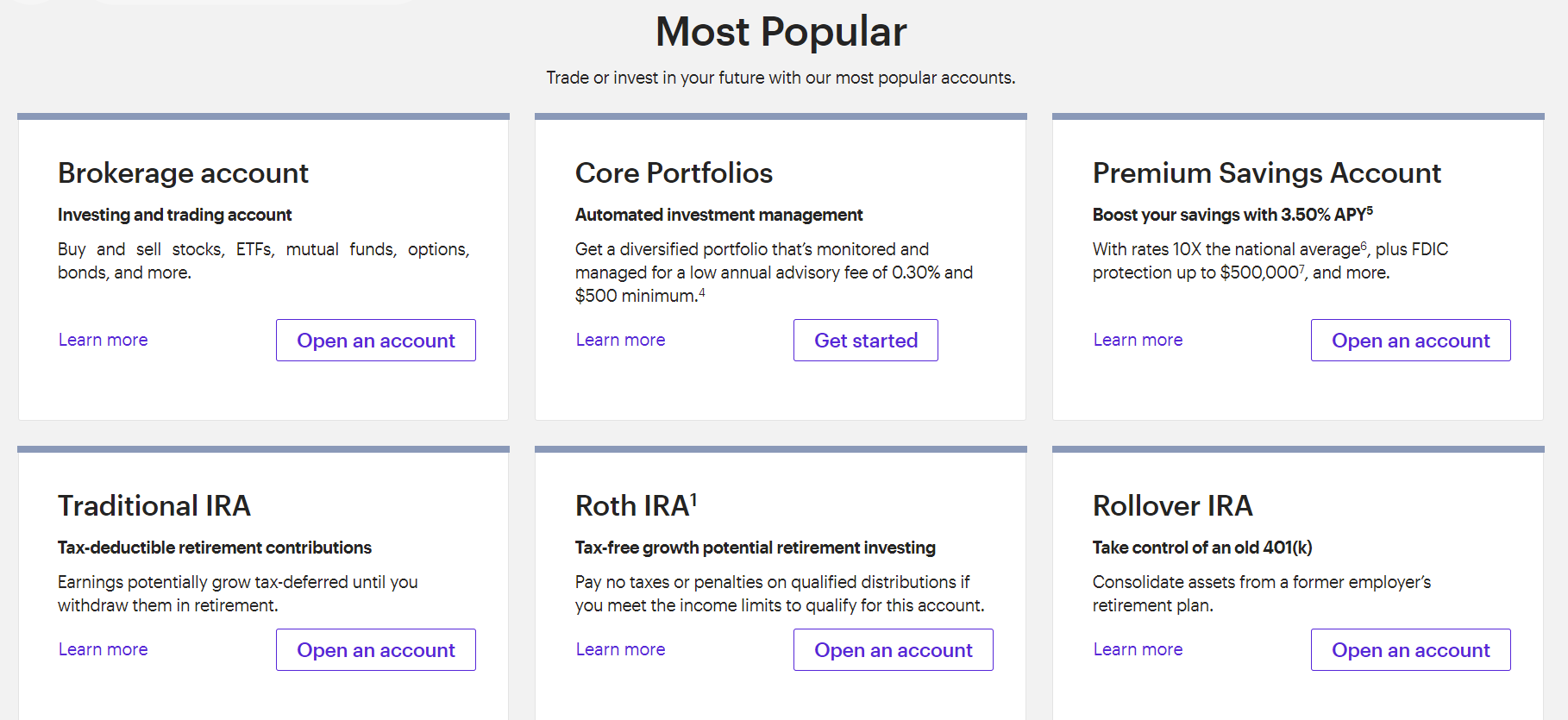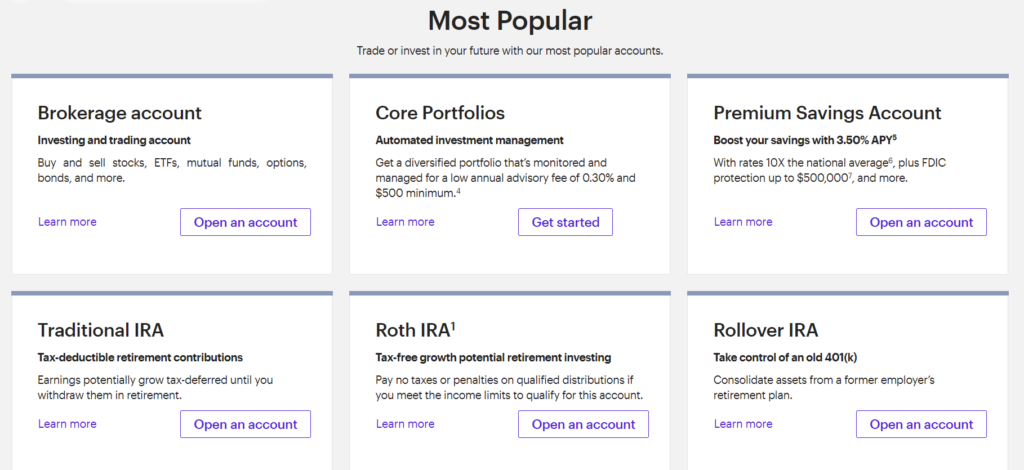 All Accounts Type
Brokerage

Brokerage account
Coverdell ESA
Custodial Account

Retirement

Rollover IRA
Roth IRA
Traditional IRA
Beneficiary IRA
E*TRADE CompleteTM IRA
IRA for Minors

Managed Portfolios

Core Portfolios
Morgan Stanley Financial Advisors

Small business retirement

Individual and Roth Individual 401(k)
SIMPLE IRA
SEP IRA
Investment-Only Account

Morgan Stanley Private Bank

Premium Savings Account
Max-Rate Checking
Checking
Line of Credit
E*Trade also offers an upgraded program called E*Trade PRO, which costs nothing extra as long as you make more than 30 trades in a month. (Otherwise, it costs you an additional $99 per month.
For the most part, E*Trade PRO provides a much more detailed brokerage experience, offering more complex keyboard shortcuts to place orders more quickly, a number of virtual desktops to make your workspace more efficient, streaming market news, and other nice features.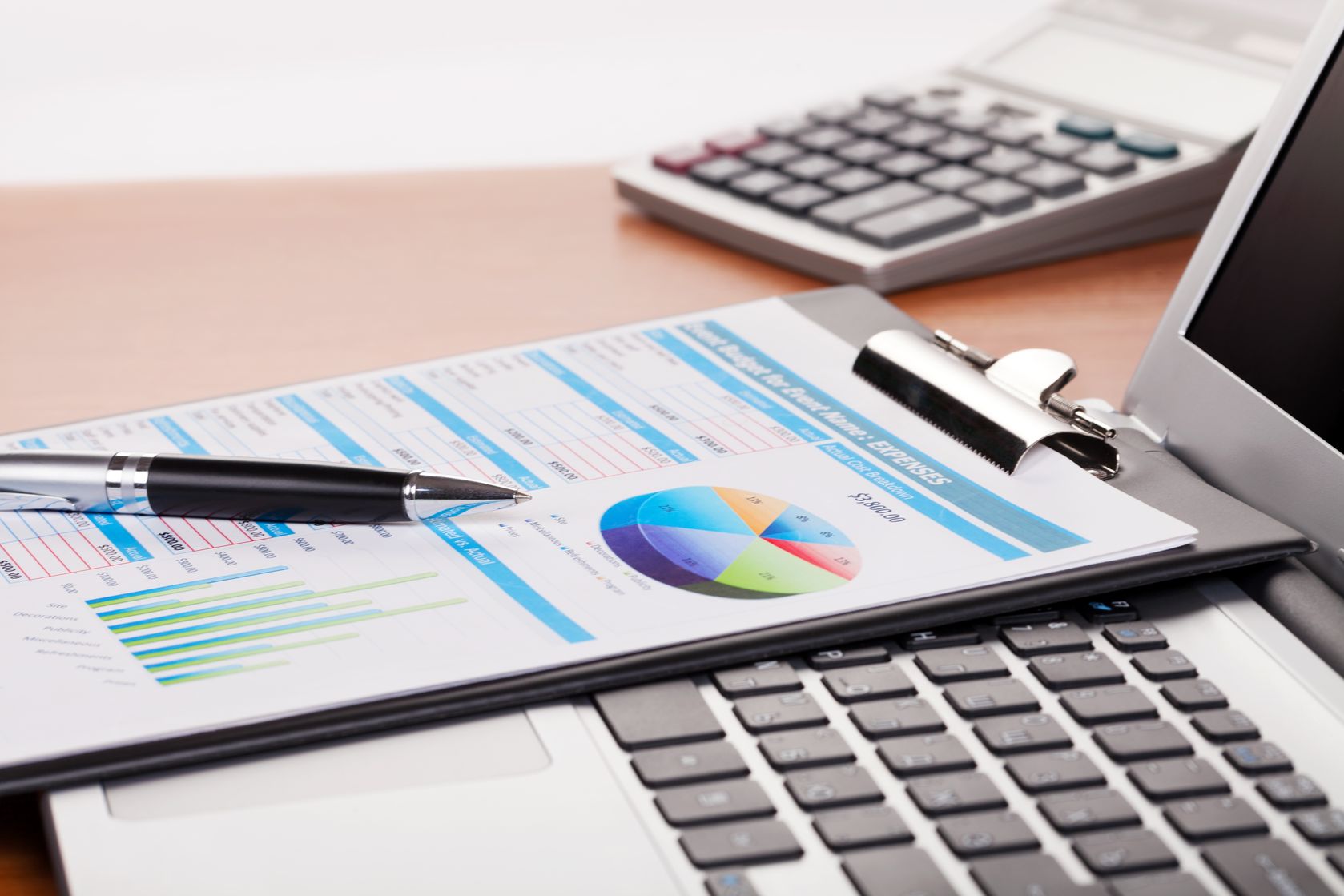 What Are the Rules for Trading on E*Trade?
When trading on E*Trade, the fees are what you really need to worry about, as they can be a little difficult to anticipate. There are two different pricing structures available on E*Trade, depending on how often you invest (more or less than 150 trades per quarter).
If you trade more than 150 times in a quarter, there is a $7.99 flat fee, with 75-cent fees per contract. Broker-assisted trades are $25, plus any commissions they have, and futures are $3 per contract. Luckily, E*Trade offers commission-free ETFs, US Treasury trades, and a few others.
If you trade fewer than 150 times per quarter, however, your flat fees can go up by $2, but they are largely the same otherwise.
If you decide to take advantage of E*Trade's reputable roster of 8,000 mutual funds, you might like what you see. More than 1,300 of these mutual funds are no-load, no-transaction-fee funds, which is just about the lowest barrier to entry you could ask for.
What Kind of Trader is E*Trade Best For?
Anyone looking for a lot of advice and support would benefit well from E*Trade's various methods of customer service.
Overall, E*Trade's user experience is very highly rated, particularly their Investor Education Center and Retirement Center. Some reviews highlight the usefulness of some functionalities which may help to navigate through retirement planning for example based on some comments.
Customers can call in, send email requests for support, and even engage in live chats with one of E*Trade's numerous support representatives. Support is 24/7, so you can call in with a question whenever you have any kind of problem.
On the other hand, which might give additional accessibility on the go, E*Trade's mobile app makes it great for more hands-on investors.
For traders who are a bit more active, E*Trade PRO is a fantastic platform — with a variety of features, options and tools to choose from, those who explore their markets frequently will appreciate the free upgrade for high-activity investors.
Other Good Products
Some comparisons performed by users show that Scottrade may come with some additional features compared to E*Trade. Scottrade asks for a bit more money ($2,500) as an opening balance, but in exchange you get minimal fees for trading and a strong infrastructure on which to build your trading strategy.
If you're used to brokerages that provide live chat support, consider TD Ameritrade. The commissions and features at TD Ameritrade are pretty similar, but the live chat feature might be the deciding factor for some people trying to choose between the two brokers.
If charting is critical to your research, then consider ThinkOrSwim by TD Ameritrade. Investors using ThinkOrSwim seem to appreciate the charting capabilities of the platform.
Stash Invest is another fantastic option for E*Trade fans who still want the streamlined nature of their mobile app, but desire even greater simplicity in their investing activities. Stash Invest only asks for a $5 opening bid, and asks you to choose from a variety of pre-packaged themed portfolios.
A Few Final Thoughts
All in all, E*Trade provides a superior brokerage experience than many of its competitors, and it's a nice mid-range platform for those getting into investing.
E*Trade's variety seems to be its major advantage — there is a strategy and product for investors of any activity level, and high activity is soundly rewarded with free software upgrades and better equipment. E*Trade can be one of the many options available out there that users can choose from.
Risk Disclaimer
StockHax strives to provide unbiased and reliable information on cryptocurrency, finance, trading, and stocks. However, we cannot provide financial advice and urge users to do their own research and due diligence.
Read More