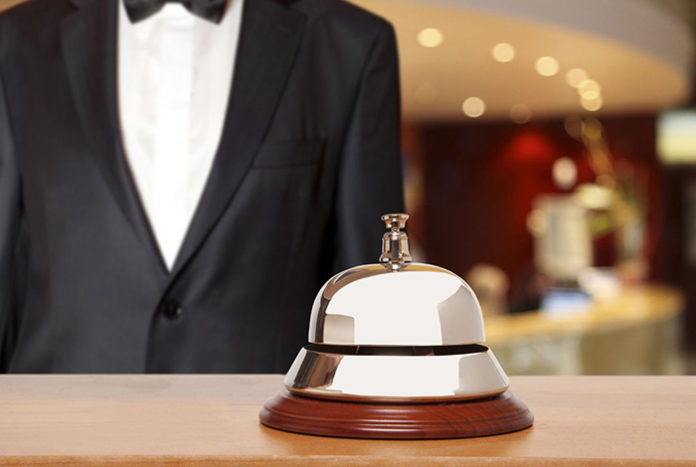 Intro
Your stock trading experience essentially boils down to two choices: Do you want automated, affordable trades or a slightly more boutique, human-led experience? To answer that question, we're going to rate the advantages and disadvantages of personal advisor service Vanguard and robo-trader Fidelity to see which one wins out.
Features, Fees & Ratings Comparison Table
| | Vanguard | Fidelity |
| --- | --- | --- |
| Customer Service | Phone support for investor and client information, brokerage services, etc. | Phone, email and chat support; automated Virtual Assistant to guide customer through FAQs |
| User-Friendliness | Real broker assistance; online interface is comparatively limited | Simple online interface allows for easy trading |
| Flexibility | High $50,000 account minimum; personal advisors provide personalized advice | Greater user friendliness; direct user interface, easier access to accounts |
| Fees | Flat .30% rate | $7.95 per trade (plus .75 per contract for options); opening account balance of $25,000 |
| Features | Comparatively affordable human trade advisors, manages 401(k)s | Active Trader ProPlatforms; free guidance and investment goals |
Features & Primary Uses
Vanguard and Fidelity control and manage more than $5 trillion in assets between them, which makes them two of the biggest names in money management. And both companies have a serious set of features that appeal to many investors.
Both Fidelity and Vanguard specialize primarily in index funds — the low-cost, diversified funds that lower risk and offer some of the most stable, consistent returns on investment. While Vanguard is the innovator of the index fund (the Vanguard 500 Index Fund is commonly considered the very first of its kind), Fidelity recently started providing index funds that are just as affordable.
In addition to index funds, Fidelity works with active and passive funds, so it has a leg up in terms of variety; Vanguard works mostly with the aforementioned index funds. However, Vanguard's selection of index funds still makes it the preferable option if you want to go that route.
For traders, there are online platforms for both companies so you can track your account progress. However, given Vanguard's greater dedication to passive, hands-off, advisor-based trading, their platform feels a little old when compared to the comprehensive, features-heavy nature of Fidelity's software. Then again, Vanguard users likely don't need to keep track of their investments as often, so there isn't as much need for a comprehensive user experience.
One of the most innovative aspects of Vanguard is that it is structured to make the shareholders of the funds it manages the owners of the company itself. This cuts out the middle man, and gives them a distinct incentive to offer the highest-quality funds at low cost to its customers/shareholders.
Fidelity, meanwhile, is more concerned with active wealth management, and maintains its affordability and popularity through an impressive array of financial advisory services, asset management tools and online tools. This makes it perfect for more hands-on investors, as it allows them to put in the work themselves, saving a little money in the process and getting more control over their investments.
Fidelity is the bigger investment firm, which brings with it a certain level of credibility — going with them means having the security of working with one of the largest and most reputable investment companies around. This means that Fidelity traders often have great access to competitive IPOs and private placements, which is certainly a boon.
The Vanguard group is no small potatoes, though; they're the largest mutual fund company in the world, and their commitment to index funds has allowed them to remain the top name in that particular field of investment. By having sub-advisors manage your investments, there is less of a chance of portfolio inbreeding, which is certainly advantageous and sidesteps the problems that come with that strategy.
Investment Options
Both Fidelity and Vanguard provide a variety of reputable investment options, though their focuses are somewhat dissimilar. Vanguard, for instance, mostly works in ETFs and mutual funds, often classified by share class. You can allocate them in either taxable accounts or IRAs of all kinds.
Fidelity allows for a much wider variety of options, however, trading in a number of low-cost stocks, ETFs, mutual funds, options, CDs, and international investments. You can even trade in precious metals. All of these run at the same $7.95 equity trade rate, with unlimited shares and unlimited trades for all customers.
From a variety perspective, Fidelity wins out — their ability to trade internationally is a huge boon, as is their focus on many different kinds of investments and a more active trading philosophy. Most trades are made with the Fidelity Contrafund, a diversified fund that invests in companies thought to have multi-year growth, even if the current prices don't reflect that.
Fees
The overall costs of Fidelity and Vanguard vary quite a bit based on what you're looking for. On the whole, Fidelity is the much better entry-level solution — there is a $2,500 minimum balance required, and it only costs $7.95 per trade to work on your investments.
Fidelity's low trade rate is one of its biggest selling points — for a hands-on, automated online broker, there are only a few places that have such a low price per trade. It can add up over time, but there are absolutely investment strategies where that rate is the lowest you'll get.
Vanguard, on the other hand, requires a minimum of $50,000 in order to qualify for their personal advisor service, which is the real reason you would want to go with them in the first place.
Overall, Vanguard has the higher incentive to provide lower rates to its customers, as they are the co-owners of the company — they are very motivated to keep investors happy and ensure higher returns.
Asset Allocation
In a very real way, Vanguard offers more expertly handled asset allocation, given the human element of its personal advisor service. Instead of trusting an algorithm, teams of advisors keep an eye on your account and make changes and adjustments in order to maximize your investment.
Central to Vanguard's asset allocation are their portfolio allocation models, which provide a plethora of solutions to traders who either want to grow their investments, generate short-term income, or keep a balance between the two.
That said, Fidelity's asset allocation is also great. Focusing heavily on diversification, Fidelity offers quite a few asset allocation funds, backed by research and providing flexibility to all their traders.
According to Fidelity themselves, they perform fundamental, quantitative, and macroeconomic analysis for all funds and portfolios in order to find the best investment ideas to fulfill their investor's goals.
Which Should You Pick? Who Is Each Good For?
Judging the relative merits of both Vanguard and Fidelity, each seems to be good for different types of traders. Depending on the needs of the investor in question, it might be easy to choose between the two.
If your trading style is a bit more aggressive, you'll want to go with Fidelity — the low trade cost and its online trading platform favors traders who are more hands-on. Actively managed funds are the service's bread and butter, and over the last 10 years they've averaged an 8.40% ROI for investors as a result.
Fidelity's service-oriented approach makes it easy for more technologically savvy investors to get a lot out of their platform. Fidelity focuses much more on its apps and trading platforms, putting the brokerage decisions directly in the client's hands. The research capabilities of Fidelity's interface alone make it more attractive to active investors.
Traders who wish to be more conservative, however, might want to go with Vanguard. Most of the service's mutual funds are index-based, which means they are not quite as actively managed by their advisors as you might think. If you want a slow, steady set of dividends that you can let others handle for you, Vanguard is your best option.
Investors looking for the best bargain might actually want to go with Vanguard, despite Fidelity's remarkably low trade prices. Their index-based funds do not cost much — for instance, the Vanguard 500 Index Fund has only a .05% expense ratio. You can save a bit more this way than you would by relying on Fidelity's $7.95 trades.
In the end, both Vanguard and Fidelity have incredibly strong virtues, depending on what you're looking for. Those who want the human touch with their investments should stick with Vanguard, while more hands-on traders looking for short-term savings would do well to go with Fidelity.

Images by:
©andreyuu/123RF Stock Photo, WDnet

Risk Disclaimer
StockHax strives to provide unbiased and reliable information on cryptocurrency, finance, trading, and stocks. However, we cannot provide financial advice and urge users to do their own research and due diligence.
Read More