This website and its content are not intended to provide professional or financial advice. The views expressed here are based solely on the writer's opinion, research, and personal experience, and should not be taken as factual information. The author is not a financial advisor and lacks relevant certifications in that regard. We highly recommend consulting a qualified financial advisor before making any investment decisions, as the information presented on this site is general in nature and may not be tailored to individual needs or circumstances
Update: As of March 2023, optionsXpress has been retired and integrated with Schwab, another online brokerage service. If you have an account with optionsXpress, you can contact them at 800-435-9050 for more information. Alternatively, you can go to Schwab.com and explore their options trading features. This change may affect some of the features or benefits that I mentioned in my original review of optionsXpress. However, I still think that options trading is a valuable skill and strategy for investors who want to diversify their portfolio and leverage their capital. Therefore, I recommend that you check out Schwab's platform and see if it suits your needs and preferences.
As an alternative, check out our eToro review. You can learn more about eToro and how it compares to optionsXpress or Schwab.

Free access to trading software
Free broker assistance
Complex fee structure, higher options minimums
Pros
No extra fees to use online trading software
Easy to view streaming charts
Novice-friendly virtual trading platform
Intuitive mobile apps
No minimum balance for accounts
High-quality education, including webinars
Free broker assistance
Free 13-month subscription to optionsXpress' newsletter
Cons
Fee schedule can become very convoluted
Higher price per stock and ETF trade
Required minimum for higher options contract
Only futures traders can receive 24-hour customer support
OptionsXpress Highlights

| | |
| --- | --- |
| 💰 Account Minimum | $0 |
| 💸 Commission Fees | $0 for online equity trades; $0.65 per contract for options trades |
| 💼 Investment Options | Stocks, bonds, ETFs, mutual funds, options, futures, and forex |
| 🤖 Robo-Advisor | OptionsXpress does not offer a robo-advisor service |
| 📊 Research and Analysis | Access to research and analysis tools such as Market Action, Idea Hub, and TradeCYCLE |
| 📱 Mobile App | OptionsXpress has a mobile app for iOS and Android devices |
| 🏦 Retirement Accounts | Traditional and Roth IRAs, SEP IRAs, Simple IRAs, and Solo 401(k)s |
| 🎓 IRA Accounts | OptionsXpress offers various IRA account types |
| 📈 Trading Platform | The OptionsXpress platform offers advanced trading tools and features |
| 📞 Customer Service | 24/7 customer service via phone and email |
| 📚 Educational Resources | Access to educational resources including webinars, articles, and videos |
| 🌕 Fractional Shares | OptionsXpress does not offer fractional share trading |
| 🌱 Socially Responsible | OptionsXpress does not offer socially responsible investing options |
| 🌎 International Investing | OptionsXpress offers trading on international exchanges |
| 💳 Cash Management | Cash management tools such as bill pay and check writing are available |
| 🔍 Margin Trading | Margin trading is available with OptionsXpress |
| ⚙️ Options Trading | Options trading is available with OptionsXpress |
| ₿ Cryptocurrency Trading | OptionsXpress does not offer cryptocurrency trading |
| 🛡️ Account Security | OptionsXpress is regulated by the Securities and Exchange Commission (SEC), Financial Industry Regulatory Authority (FINRA), and Commodity Futures Trading Commission (CFTC). The firm also employs advanced security measures to protect client data and assets |
| 💹 Leverage | Leverage is available with OptionsXpress |
| ⚖ Regulation | OptionsXpress is regulated by the Securities and Exchange Commission (SEC), Financial Industry Regulatory Authority (FINRA), and Commodity Futures Trading Commission (CFTC) in the United States. In the United Kingdom, the firm is regulated by the Financial Conduct Authority (FCA). In Australia, OptionsXpress is regulated by the Australian Securities and Investments Commission (ASIC). In the European Union, the firm is authorized and regulated by the Cyprus Securities and Exchange Commission (CySEC). |
Well-Rounded, High-Rated Trading
When you look around for the best online stock trading platform, you want to make sure you've got all your options covered as a budding trader. If you want something a little more all-purpose, optionsXpress might be a viable option, as it is relatively easy to use and very well-rated. It also helps that it's part of the Charles Schwab Corporation, lending an added reputability to its platform.
What are OptionsXpress' Main Features?
Most optionsXpress customers are attracted to it because of its versatile, flexible trading platform. Whether you're a beginner, intermediate or expert trader, there are a variety of settings and levels of complexity by which you can perform options trading.
One of optionsXpress' main claims to fame is its IRIS notification assistant, which was launched in 2014. What this does is allows customers to see updates to their software, new trading alerts and notifications, and more at a glance. If you want to make big trading decisions by working with the ebb and flow of the market, optionsXpress' IRIS system is an effective tool.
As a platform, optionsXpress specializes in online options trading, futures trading and stock trading, as well as cash features like bank sweep and free credit interest. Overall, optionsXpress provides an all-in-one platform that allows mutual funds, ETFs and bonds to be traded with stocks, futures and options.
One thing that helps optionsXpress customers is their free broker-assisted trading. At all times, customers are able to get much-needed assistance from optionsXpress' roster of reputable brokers. While they will not make explicit recommendations for trades, they are very useful at helping with technical questions and advice on trading strategies.
The lion's share of features and investment tools offered by optionsXpress are found in their all in one platform, Xtend. For the most part, Xtend is a great option for beginner traders — the user interface is intuitive and easy to read, but it can be fairly slow, especially in the desktop version.
When using Xtend, you get an at-a-glance view of your account status, the available stock options recommended by optionsXpress, and your portfolio as a whole. This is extremely useful for traders at any level, regardless of its slightly slower speed.
The mobile version of Xtend fares somewhat similarly, with a great set of features undermined by one or two smaller flaws. For instance, the mobile app permits users to keep track of live market data, perform traders and manage their account with charting tools and investment options. In fact, the streaming charting features are one of optionsXpress big selling points.
However, there is no virtual trading function on the app, which limits traders' ability to really customize their investments on the go. Even so, the abundant other features — including the all in one trade ticket, real time quotes, news and chain access to options and futures — more than make up for these small shortcomings.
Because of this well-rounded, multipurpose set of services, optionsXpress permits customers to pick and choose the ways in which they want to trade, and make it easy to make the most out of their investments.
How Do You Open an OptionsXpress Account, and What are the Requirements?
To open an optionsXpress account, all it takes is going to the website and heading to the simple signup page, which should take about five minutes to fill out. First, you just have to pick your home country, then select your account type and what account you'll be transferring money from.
After that, just put in your email account, set up a username and password, name, date of birth, address, SSN, and other information. Once that is done, just fill out your employee information (you'll need to fill out other information if you're a shareholder, important political figure, or Associated Person) and you'll be set to go.
After your account is set up, you'll let optionsXpress know what your investment objective is, and the kind of trading strategies you want to utilize. You'll also want to put down how much trading experience you have, so the online tools can be customized for your level of expertise.
Once that is done, you just create your Trader Profile, in which you establish your net worth, tax bracket, and more. Just confirm the information at the end of the account setup, and you're all finished.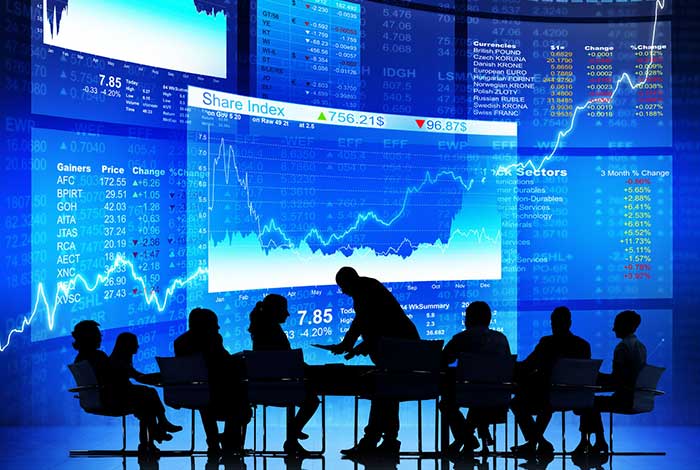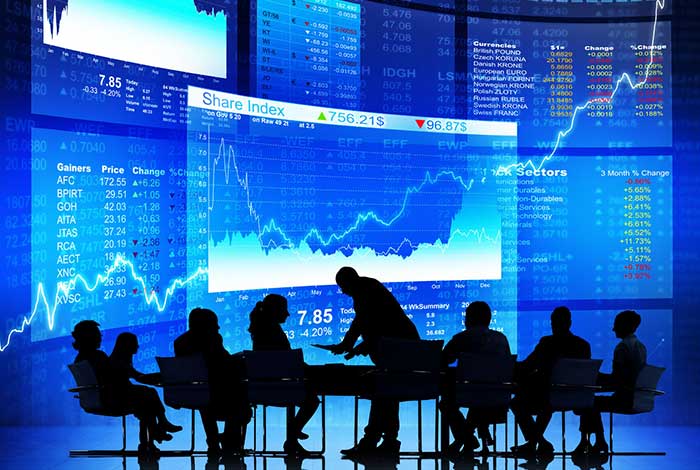 What Are the Rules for Trading on OptionsXpress?
Options Express Fees: When trading on optionsXpress, it is necessary to know their pricing structure, which is a little higher than some other platforms. For options, for instance, it's a $12.95 flat rate for an active trader for one to 10 contracts; anything more, it's $1.25 per contract with a $1.50 standard rate per contract.
When trading stocks, optionsXpress costs $8.95 per trade — a flat rate, which offers some flexibility in that regard. For futures, it's $3.50 per contract, as well as options on futures. If you want to work on bonds, it's $5 per bond, and $9.95 plus a load fee for mutual funds.
In terms of account minimums, there's good news and bad news. The good news is, if you open a cash account, there's no minimum balance required. The bad news: opening and maintaining a margin account requires a $2,000 minimum deposit. Depending on how you want to trade, optionsXpress can either be quite affordable or demand a big investment from you.
What Kind of Trader is OptionsXpress Best For?
Options traders will specifically get the most out of working with optionsXpress. While the system focuses on a wide range of trading disciplines, traders who focus on options will get the most out of the service (hence the name of the service).
Traders who lean toward penny stocks, forex and futures, plus those who tend to trade more often than more casual traders might, will absolutely love optionsXpress' many resources. The service makes it easy to assess your investments at a glance, and encourages you to become an active trader.
Newer traders who want to learn more about the art of trading, and want to enhance their skills, can easily take advantage of optionsXpress' research and education tools. Their research capabilities are some of the best in the business, with a huge, comprehensive library with which to familiarize yourself with the ins and outs of trading.
Furthermore, optionsXpress provides education on futures, stocks, bonds, ETFs and more for all skill levels, and it's all free if you have an account. Even if you don't end up trading a great deal, the quality education you get there (including archived webinars and other tools) is well worth the trouble.
Customers who want consistent, high-quality customer service might do well to look elsewhere. While the service itself is perfectly acceptable, its hours are limited as compared to other outlets that provide 24-hour service. Unless you are a futures trader, as an optionsXpress customer you are only entitled to phone support during business hours.
Still, if you need real life help with your account, you can just go to one of the 300 local Charles Schwab branches (its parent company) and get all the help you need.
Other Good Products
If you're looking for the kind of all-purpose education and trading resources you can get from optionsXpress elsewhere, E*Trade might be a decent alternative. If anything, it's even easier to use than optionsXpress, with a broader spectrum of no-balance trading you can count on. But also note that ETrade has a minimum deposit requirement, which optionsXpress doesn't.
If you prefer to have brokers available to assist you with trades, look into Optionshouse. Optionshouse tends to have lower fees and solid advice available from its brokers.
Another similar alternative is TradeKing. TradeKing also has lower fees and richer features.
For those traders looking for ease of use and a hands-off approach over optionsXpress' focus on education, Stash Invest is a reputable new app that allows you to control every trade decision from your phone. All you have to do is put some money in your account (the minimum balance is only $5), and invest every so often in one of their curated, diversified portfolios.
A Few Final Thoughts
As a trading platform, optionsXpress doesn't reinvent the wheel. There are no fancy gimmicks to focus on, nor prior knowledge of stock trading (though it helps). With optionsXpress, all you can expect is a solid, workmanlike set of trading services, bolstered by a relatively low-maintenance fee and balance system and a fantastic roster of learning and research tools.
While other stock trading platforms might overwhelm with complicated software and a high learning curve, the Xtend UI is extremely easy to use and very understandable to even the lay trader.
All in all, if you're just starting out in the stock trading business, and want something that won't break the bank or leave your head spinning in confusion, optionsXpress is an extremely reputable option … as long as you use a cash account.
Risk Disclaimer
StockHax strives to provide unbiased and reliable information on cryptocurrency, finance, trading, and stocks. However, we cannot provide financial advice and urge users to do their own research and due diligence.
Read More