The site does not offer professional or financial advice. The opinions expressed here are based on the writer's opinion, research and personal experience, and they should not be taken as facts. The information on this site is general in nature and does not cater to specific individuals or entities.
it's essential that you choose a reputable and reliable broker to manage your investments if you want to take full advantage of financial opportunities.
However, as a Beginner, finding the best brokerage firm, particularly those that accept traders from your country and let you invest in your own currency, can be challenging. In this article, we will give you a rundown of the top Beginner brokers, along with some tips on what to look for while making your decision.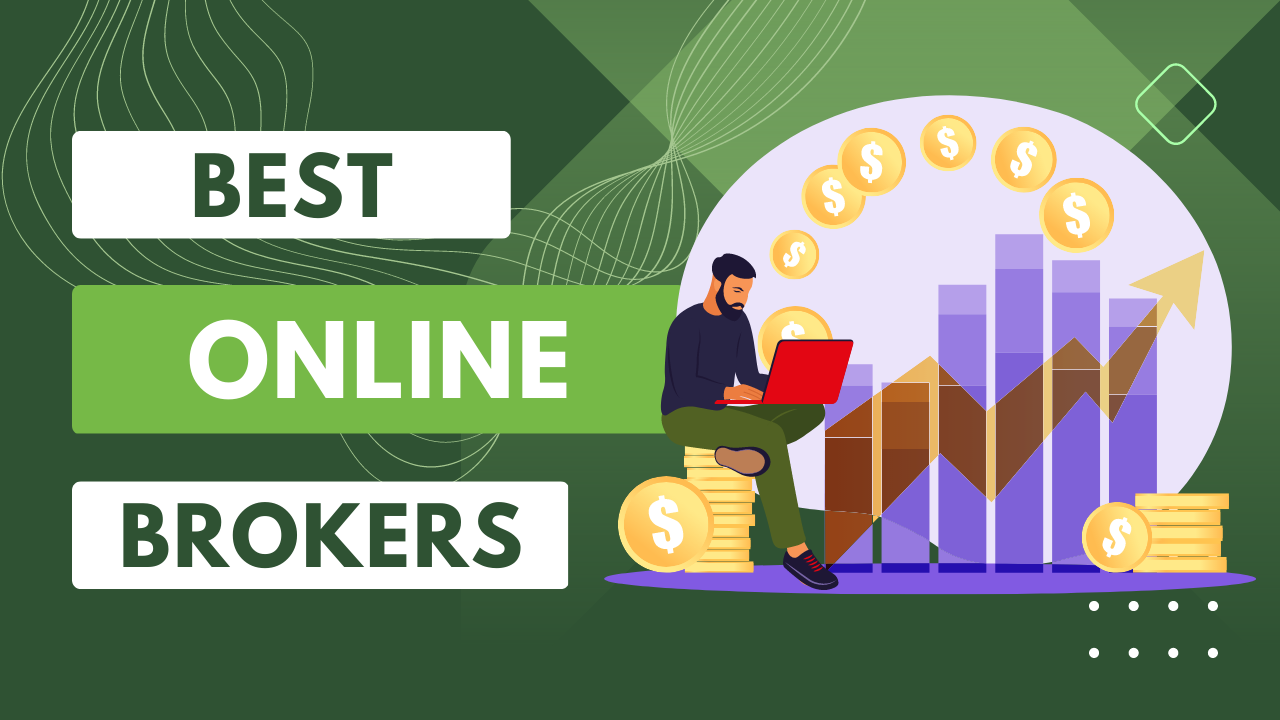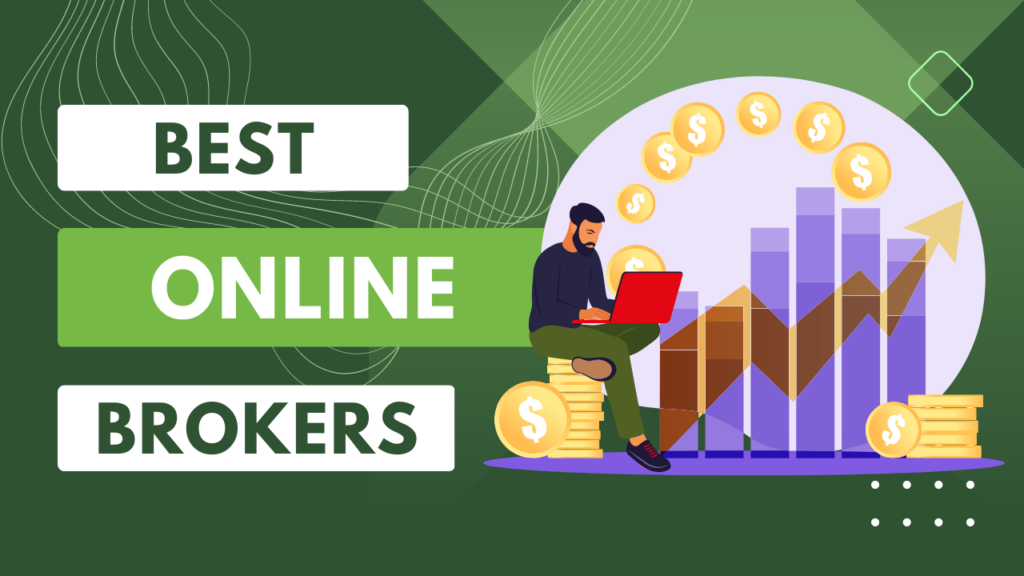 The Best Brokers For Beginners
We've listed the top trading platforms that will enable you to trade cryptocurrencies like Ethereum and Bitcoin in addition to Forex, Indices, ETFs, Stocks, CDFs, and Indices. As a beginner trader, you will be able to deposit money and quickly withdraw your profits thanks to the payment options supported by these brokers.
Here is a breakdown of the best brokers for beginners:
● XTB
● eToro
● GKFX Financial Services
● AvaTrades
● Plus500
● ActivTrade
● Admiral Markets
XTB

XTB is a globally recognized broker with branches all around the globe and more than 12 years of experience. The company has expanded over the years, with locations in Romania, Germany, Spain, the Czech Republic, and many other European nations. They take pride in being the only international brokerage firm to have an office in Romania.
Even beginner customers from have access to a wide range of markets, including indices (with over 20 index CFDs readily available), forex (with more than 50 currency pairs), commodities (which include gold, silver, and oil), cryptocurrencies, such as Bitcoin and Ethereum.
Pros
● Demo Accounts
● Good charting
● Good Trading Platform
● Well Regulated Broker
● Registered under the FCA
● Tight Spreads
● Free stock
Cons
● €250 Minimum Deposit
● The demo account is limited to 30 days
● Withdrawals are only by bank transfer
eToro

eToro is among the most popular online brokerage firms with beginners. The company has gained a solid reputation among both new and experienced investors over the last 15 years.
CFDs and social trading are the two trading options available on eToro. Trading on eToro's user-friendly platform, which is accessible as a browser-based web application, requires a minimum deposit of USD 50 only (Or the equivalent in Leu) and allows for trading in a wide range of over 100 instruments and over 50 currency pairs. Additionally, eToro gives users mobile apps for iOS and Android, making it easier to monitor and finalize trades.
Pros
● Free stock and ETF trading
● Social trading
● Seamless account opening
● Regulated by Financial Conduct Authority
● Low min deposit
Cons
● Only one account base currency
● High non-trading fees
● Customer support should be improved
● Doesn't allow scalping
GKFX Financial Services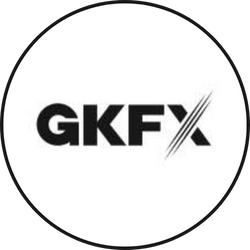 GKFX has been a reputable broker since 2009. The firm offers detailed Market Information Sheets (MIS) that include information on margin rates, targeted spreads, maximum leverage, minimum and maximum trading volume, and more.
Create a Demo Account if you want to practice trading methods without taking any risks or if you are new to trading. GKFX offers a Live Account that enables experienced traders to trade with real-time executions and pricing. By opening an account with GKFX, investors can improve their trading experience by utilizing a number of tools, such as VPS, Trading Central, and Autochartist.
Pros
● No inactivity fee.
● 3rd party research tools.
● No deposit or withdrawal fees.
● Multiple account types.
● MT4 is available.
● Regulated by FCA and MFSA
Cons
● Limited educational materials.
● Limited regulatory oversight.
● Weak customer service.
● No social trading.
● Restricted leverage.
AvaTrade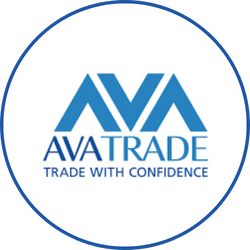 Established in 2006, AvaTrade is an online broker that offers Social Trading, CFDs, Spread Betting, and Forex to investors. The company is amongst the top online brokerage firms available for beginner investors.
Over 250 financial instruments are available with AvaTrade, including CFDs, shares, stocks, indices, FX, and cryptocurrencies. The company's website offers a wealth of learning resources for investors, including eBooks, market indicators, educational videos, and webinars.
Customers have access to AvaTrade's products and services through a variety of platforms and devices, including smartphones, tablets, and personal computers. There is also a demo account option for traders to familiarize themselves with the platforms.
Pros
● Easy and fast account opening
● Great research tools
● Free deposit and withdrawal options
● High-quality educational offering
● The customer support team is available in multiple languages
Cons
● High inactivity fees
● Only forex, CFDs, and cryptos offered
● Average forex fees
Plus500

Investors can trade over 2,500 different underlying global financial instruments on the Plus500 CFD trading platform, including stocks, indices, commodities, exchange-traded funds (ETFs), forex, and cryptocurrencies.
Given that Plus500 is subject to strict government oversight and control, as well as the fact that it must abide by stringent laws, we can say with confidence that the company is reputable. Since you live in the EU, the Cypriot regulator (CySEC) would be in charge of supervising your account.
Pros
● Easy-to-use platform
● Excellent customer support
● Easy account opening
Cons
● Average CFD fees
● Mediocre research tools
● Complicated Educational Tools
ActivTrades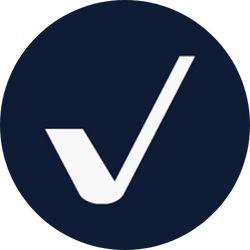 More than 140 nations are served by ActivTrades, which has its global headquarters in London. Options are available at ActivTrades for traders of various skill levels and trading styles. Despite having only one account type available, users can select from various platforms, choose the currency they want to trade in, and add shares to the platform if they so desire.
Pros
● Free deposit and withdrawal
● Excellent account opening
● Low trading fees
Cons
● Slim product portfolio
● Currency conversion fee
● Basic research tools
Admiral Markets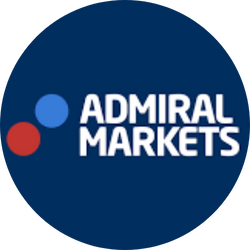 Admiral Markets is an online brokerage company that was established in 2001 and provides Forex and CFD trading. It is well-known throughout the world and has its headquarters in the UK. To get started, traders must make a minimum deposit of $200.
They can open a demo account and trade more than 40 different currency pairs and 148 instruments on the platform. In addition to offering MT4 and MT5, Admiral Markets also provides mobile apps for iOS and Android.
Pros
● Free and fast deposit and withdrawal
● Easy account opening
● Low forex CFD fees
Cons
● Inactivity fee
● The product portfolio is limited to mostly CFDs
● No 24/7 customer service
Factors to Consider When Choosing the Best Brokers For Beginners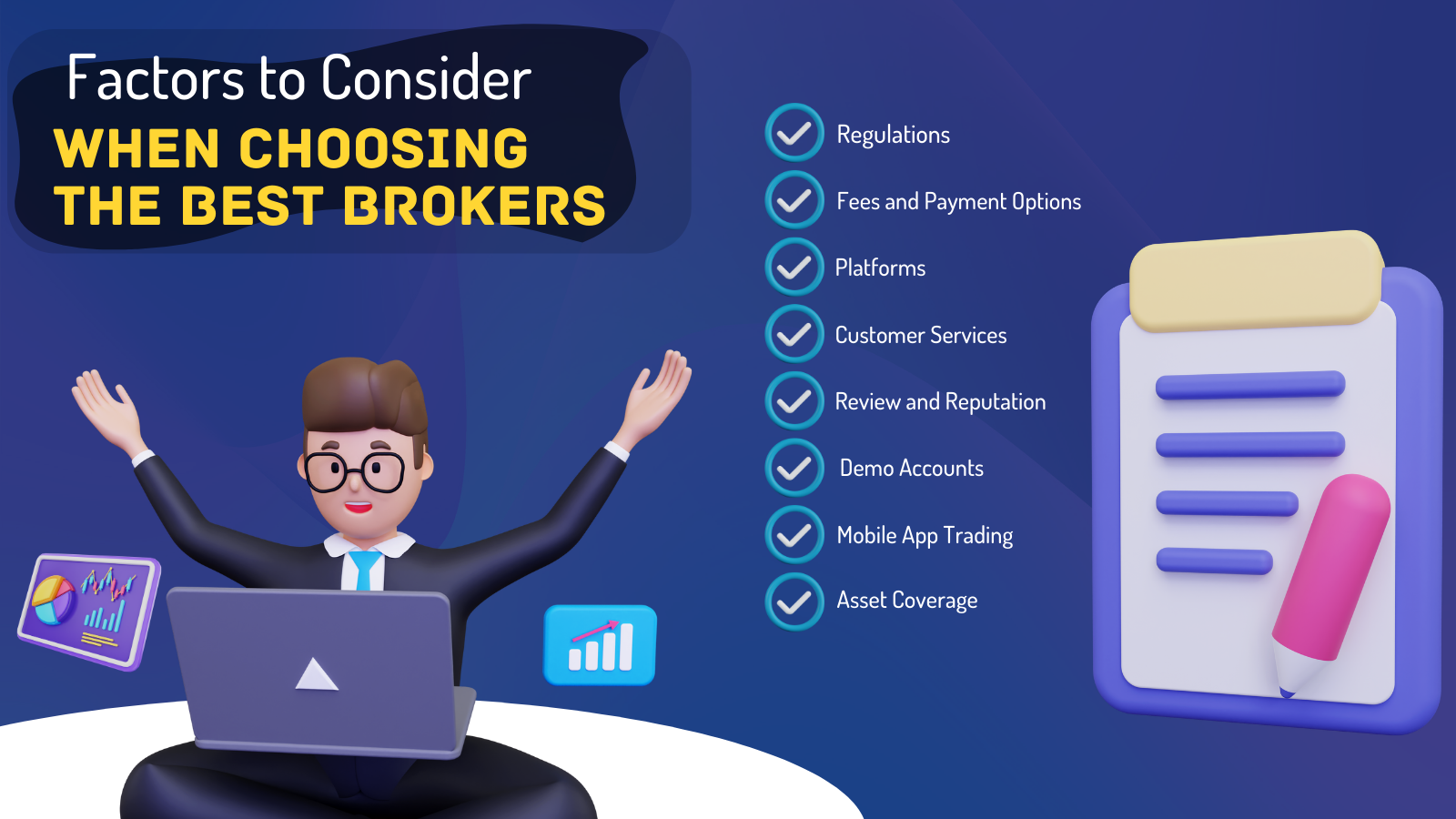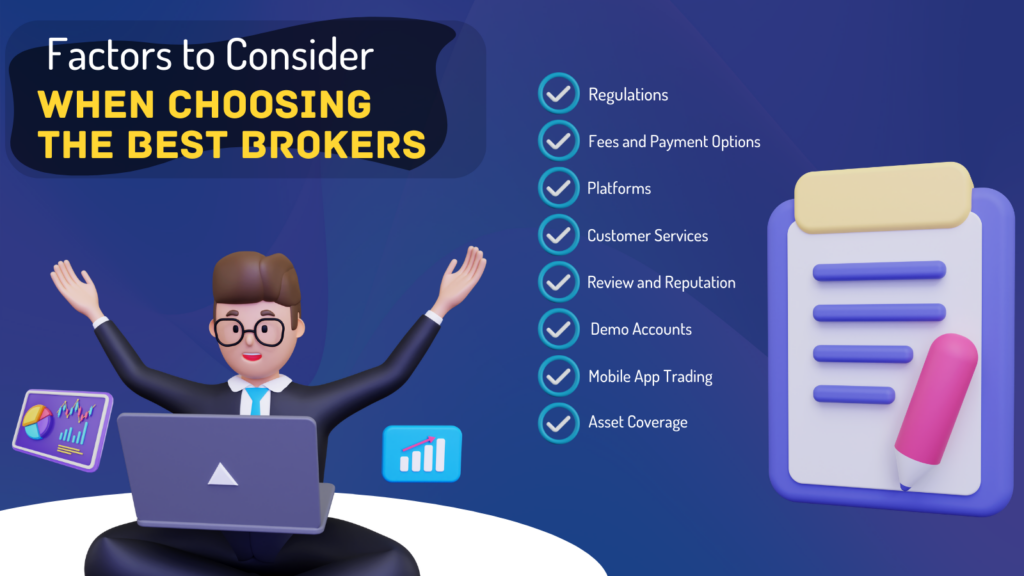 Several factors influence our decision-making when it comes to choosing a broker. However, there are some factors you should always take into account regardless of your trading preferences.
In light of this, let's look more closely at the significant factors beginner investors should take into account when choosing the best broker to manage their portfolio:
● Regulations: Every Beginner investor should confirm the broker's regulatory status before signing up with them. To avoid defrauding investors like you and me, regulated brokers adhere to strict regulations set forth by the forex regulators. Verify if the broker is subject to regulation by a respectable financial organization.
● Fees and Payment Options: The most efficient methods of payment for beginners include Neteller, Master Card, Skrill, WebMoney, and Visa Card. Additionally, the payment method must process payments quickly and with the lowest fees possible. Compare the fees of different brokers and choose the one within your budget.
● Platforms: Check the features and availability of various trading platforms, then pick the one that best suits your needs. For instance, if you want to trade forex, you'll need leverage, thus you'll need to look for platforms that give a lot of leverage within the limits that local regulators have set.
● Customer Services: You should check the broker's website and inquire about their services as much as you can before signing up with them. This gives you more confidence and enables you to deal with any problems that can arise while trading.
● Review and Reputation: Before making an investment, everyone wants to see what previous clients have to say about a company's products or services. Hence, before making a decision, read reviews and look into the reputation of several brokers.
● Demo Accounts: Brokerage companies usually create a demo trading account for prospective investors who wish to test the broker's platform before depositing real funds. This feature is essential for those who are just getting started in trading and don't want to risk losing their money while doing so.
● Mobile App Trading: No matter what platform they use for trading, every beginner online investor from needs access to the interbank market. Top brokers provide desktop, web, and mobile trading apps for traders, including those for iOS and Android. Trading becomes easier and less stressful as a result of this.
● Asset Coverage: Assets are tradable financial instruments that we have access to. Commodities like gold and silver are one example, as are stocks, indices, currency pairs, CFDs, ETFs, and a variety of cryptocurrencies. Most brokers offer all asset types, but some only offer a limited selection. All that is left for you to do is choose based on your preferences.
How to Open a Brokerage Account – Tutorial for beginners
Highlighted below is a step-by-step guide on how to open a brokerage account:
Know your investment objectives
A traditional brokerage account is the best option if all you want to do is invest for the future and don't necessarily want to keep your money in one place until retirement. You can take money from these accounts whenever you want, but there are no tax benefits.
However, an individual retirement account (IRA) is your best option if your objective is to save money for retirement. Contributions to traditional IRAs are tax deductible, but you can't access your money until you're close to 60. Therefore, determining your investment goals is essential.
Choose a suitable broker
In light of your investment goals, you should evaluate the benefits and drawbacks of each broker in order to choose the best one. After choosing a brokerage firm, applying to open a new account can usually be done quickly and effortlessly. Some relevant information, including your Social Security number and driver's license, will be required.
Fund the account
You'll likely have a few options from your new online broker to deposit money into your account, such as EFT, wire transfer, cheques, and stock certificates.
Research potential investments
Here comes the exciting part: investing in stocks. It's a good idea to spend some time studying the basics of selecting bonds and stocks and building a well-diversified portfolio before getting started.
Final Thoughts
Your profile, preferences, and goals will determine which broker that we've listed for beginners is perfect for you. Look over the list of businesses above and make your own decision.
Kindly know that the information above should only be viewed as information and not as investment advice. Investors should conduct their own due diligence to identify the best broker for them.
FAQs
How can I invest in stocks?
You can choose from any of the online brokers listed above, including Admiral Markets, eToro, XTB, Plus500, and ActivTrades.
Which trading platform for beginners offers the best services?
This question has a variety of answers. It depends on the features that are most important to you: costs, security, an investment platform, etc.
What are the benefits of investing as a beginner?
A booming financial market, a fast-growing economy, prospects for diversification, and potentially high returns are all possible benefits of investing.
Risk Disclaimer
StockHax strives to provide unbiased and reliable information on cryptocurrency, finance, trading, and stocks. However, we cannot provide financial advice and urge users to do their own research and due diligence.
Read More