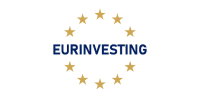 Diverse investment options
Covers 27 countries
Unregulated
Pros
Diverse investment options including crypto, forex, and stocks
Low minimum deposit of $100
Almost 20 years of experience
213 different trading instruments used
Cons
Unregulated, meaning you may not get your money back
Only customer service is a contact us page on the website
Unreliable information on the website
EurInvesting Highlights

| | |
| --- | --- |
| 💰 Account Minimum | $100 |
| 💸 Commission Fees | EurImvesting does not make their commission fee scheduling public. |
| 💼 Investment Options | EurInvesting offers a wide range of investment options including crypto, forex, stocks, and futures. |
| 🤖 Robo-Advisor | EurInvesting does not offer a Robo-Advisor. |
| 📊 Research and Analysis | EurInvesting claims to offer extensive research and analysis tools including stock research reports, news and analysis, and a variety of educational resources. |
| 📱 Mobile App | EurInvesting does not have a mobile app at this time. |
| 🏦 Retirement Accounts | EurInvesting does not offer retirement accounts. |
| 📈 Trading Platform | EurInvesting does not detail their trading platform publicly. |
| 📞 Customer Service | EurInvesting offers customer service through a contact page on their website. |
| 📚 Educational Resources | EurInvesting claims to offer educational resources on their site after you have become a member. |
| 🌕 Fractional Shares | EurInvesting does not offer fractional shares. |
| 🌱 Socially Responsible | EurInvesting does not make their investment options known; they may or may not offer socially responsible investment options. |
| 🌎 International Investing | EurInvesting offers Forex trading. |
| 💳 Cash Management | EurInvesting does not offer a cash management account nor do they offer a debit card of any kind. |
| 🔍 Margin Trading | EurInvesting offers margin trading for customers who meet certain requirements. |
| ⚙️ Options Trading | EurInvesting does not offer options trading. |
| ₿ Cryptocurrency Trading | EurInvesting offers cryptocurrency trading for certain cryptocurrencies. |
| 🛡️ Account Security | EurInvesting offers fraud detection. |
| 💹 Leverage | EurInvesting offers margin trading for customers who meet certain requirements. |
| ⚖ Regulation | EurInvesting is unregulated. |
EurInvesting.com presents users with an interface that prioritizes functionality over aesthetics. The design, while not visually striking, offers a relatively straightforward user experience, albeit with some areas for improvement.
The platform's layout aims to deliver essential information and tools without overwhelming users with unnecessary clutter. However, the simplicity can sometimes feel limiting, as more advanced features and analysis options may be lacking compared to other industry competitors.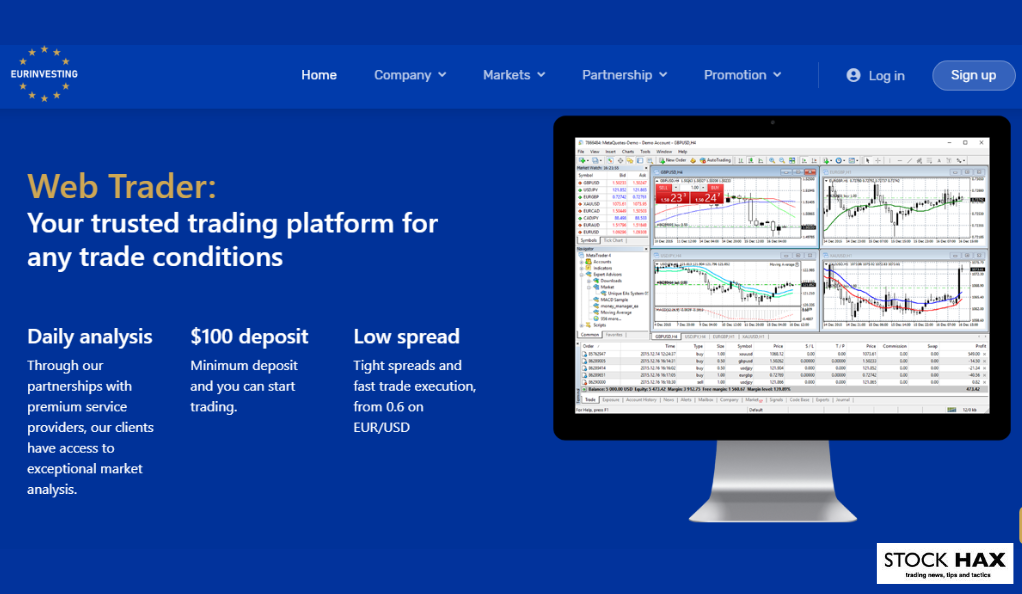 This can be particularly frustrating for experienced traders seeking sophisticated insights and tools to refine their investment strategies. While EurInvesting.com's layout is logically organized, it lacks customization options that would allow users to tailor the platform to their preferences.
While EurInvesting's design and layout prioritize functionality, there are notable shortcomings that hinder the overall user experience.
The platform's simplicity can feel restrictive, lacking advanced features and customization options that more experienced traders may desire.
EurInvesting Trading and Investment Options
EurInvesting.com offers a wide array of trading and investment options, catering to the diverse needs and preferences of investors. With a focus on empowering individuals to participate in global markets, the platform provides access to various financial instruments, including stocks, indices, commodities, and cryptocurrencies.
One notable feature of EurInvesting.com is its provision of leverage, enabling traders to amplify their exposure to the market. Leverage allows investors to control larger positions with a smaller initial investment, potentially magnifying profits (or losses) compared to trading with only the available capital.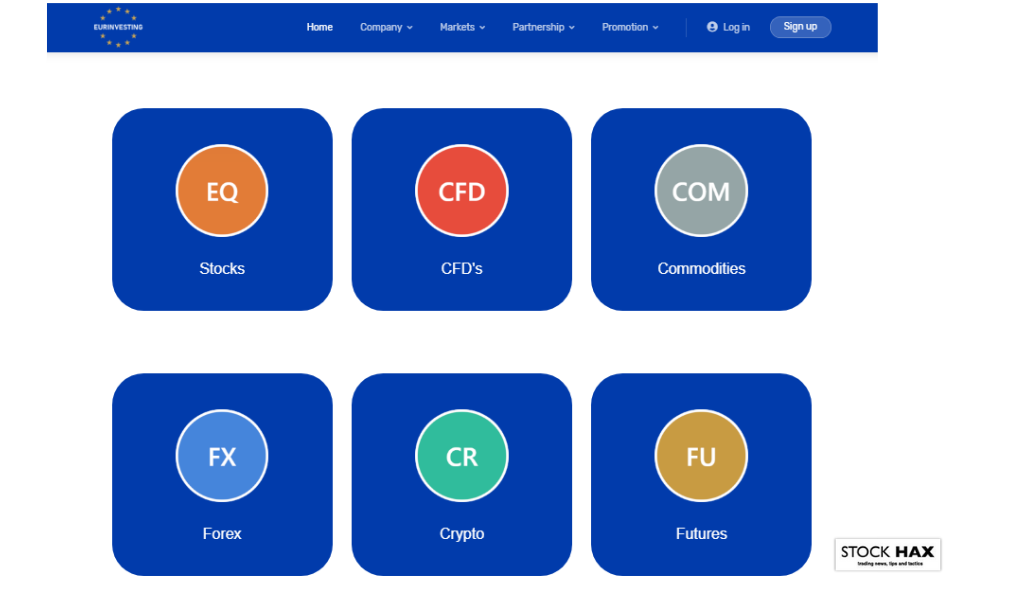 It is important to note that leverage carries inherent risks, as the potential for gains is matched by the potential for increased losses. Therefore, investors must exercise caution and thoroughly understand the concept of leverage before engaging in leveraged trades.
In addition to traditional investment options, EurInvesting.com also embraces the growing prominence of cryptocurrencies. The platform provides access to a range of popular cryptocurrencies, such as Bitcoin (BTC), Ethereum (ETH), Litecoin (LTC), and Ripple (XRP), among others.
This inclusion allows investors to capitalize on the volatility and potential growth of the digital asset market. By integrating cryptocurrencies into their offerings, EurInvesting.com demonstrates its commitment to staying at the forefront of investment trends and embracing emerging opportunities.
When it comes to trading and investment, EurInvesting.com strives to cater to investors of all skill levels. Novice investors can benefit from simplified trading interfaces and user-friendly tools designed to facilitate their initial steps into the financial markets. These features enable beginners to execute trades with ease and gain exposure to various asset classes, fostering their growth and confidence as investors.
Additionally, the availability of leverage for certain trades allows experienced traders to employ more complex strategies and potentially amplify their returns.
It is essential for investors to review the specific commission fees, spread charges, and other costs applicable to their chosen financial instruments and trading activities.
EurInvesting.com presents a diverse range of trading and investment options, accompanied by the availability of leverage for select trades. With a focus on meeting the needs of investors in Europe, the platform encompasses traditional financial instruments, as well as an assortment of cryptocurrencies.
Crypto Trading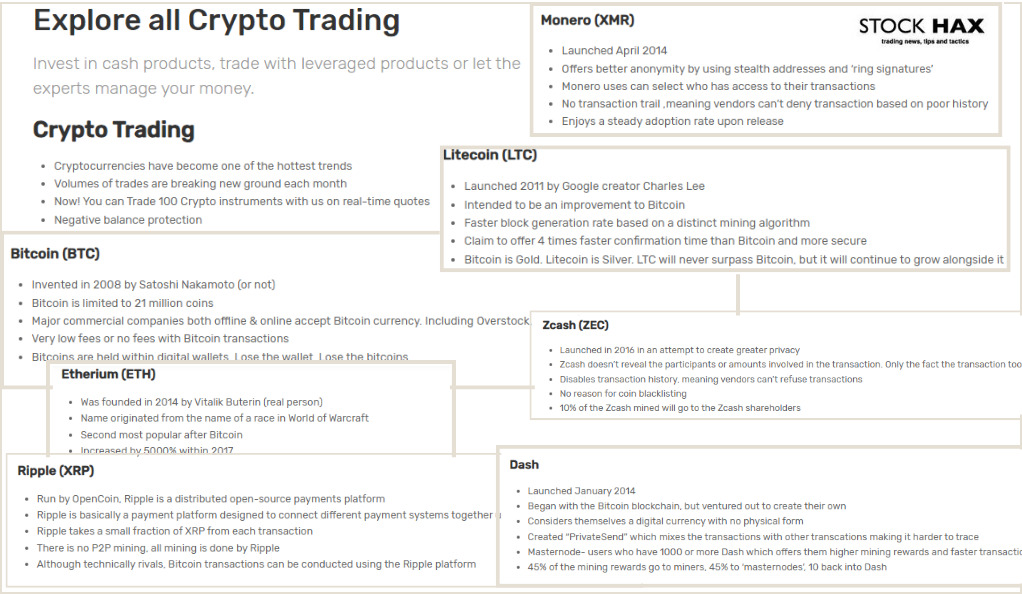 EurInvesting.com claims to provide access to a wide array of popular cryptocurrencies:
Bitcoin (BTC)
Ethereum (ETH)
Litecoin (LTC)
Ripple (XRP)
Monero (XMR)
ZCash (SEC)
Dash
This diverse list of options allows users to participate in the crypto market. However, compared to specialized cryptocurrency exchanges, the platform's selection may be more limited in terms of diversity.
When comparing EurInvesting.com's cryptocurrency offerings with other online brokers, factors such as available cryptocurrencies, trading features, fees, and security should be considered.
Some brokers may offer a wider range of digital assets, advanced charting tools, and lower fees. Evaluating regulatory compliance and security measures is crucial when dealing with cryptocurrencies.
By researching these factors, investors can determine whether EurInvesting.com's cryptocurrency options align with their needs or if alternative platforms better suit their preferences for cryptocurrency trading.
EurInvesting Safety and Security
When engaging in online investing, safety and security are incredibly important. EurInvesting.com recognizes the importance of building trust with its users by prioritizing robust safety measures, regulatory compliance, and stringent account protection protocols.
Account Security Measures: EurInvesting.com asserts that it employs multiple security protocols, including advanced encryption, to protect user accounts and sensitive information. However, the platform's specific security practices and the extent of their effectiveness are not openly disclosed.

Users may find it challenging to evaluate the platform's security measures without detailed information, raising doubts about the strength of account protection.

Risk Management: While EurInvesting.com acknowledges the importance of risk management, the platform's educational resources on this topic may be insufficient. The provided risk disclosure statements may lack depth and fail to adequately address the complexities of risk management in trading and investing.

Users seeking comprehensive guidance in mitigating risks associated with various financial instruments may find the platform's resources inadequate.

Customer Support: EurInvesting.com maintains a customer support team to address user concerns and inquiries. However, the efficiency and effectiveness of this support system may vary. Some users have reported delays in response times or unsatisfactory resolutions to their issues.

Inconsistent customer support experiences raise doubts about the platform's commitment to promptly addressing user concerns and ensuring a satisfactory user experience.

Regulation and Compliance: EurInvesting.com does not operate within regulatory frameworks established by financial authorities. While the platform emphasizes its compliance with these regulations, it is important for users to independently verify the specific regulatory bodies overseeing EurInvesting.com's operations.
If you do, you will find that EurInvesting is not registered with any regulating financial body. EurInvesting.com includes disclosures on the front page of their website.
While EurInvesting.com asserts its commitment to safety and security, critical evaluation reveals certain areas that require further transparency and improvement. Users should exercise caution and conduct independent research to verify the platform's regulatory compliance, evaluate the strength of its security measures, and manage their risks effectively.
Engaging in thorough due diligence is essential to ensure the safety and security of investments when considering EurInvesting.com as a platform for online trading and investing.
EurInvesting Customer Support and Education
EurInvesting.com claims to prioritize customer support by offering email and live chat options. However, a critical evaluation of their customer support reveals certain shortcomings.
Email support is not available for users to communicate their queries and concerns. The lack of prompt and timely responses can be frustrating for users seeking immediate resolution to their issues.
The only form of communication the platform offers is a contact page where you can submit a request. This can feel limiting to some users who want a better medium of communication.
Furthermore, the platform's knowledge base and FAQ section may not sufficiently address users' needs. Users may find that basic inquiries are not adequately covered, requiring them to rely heavily on customer support for even routine questions.
In order to receive satisfactory assistance, users should clearly communicate their issues and persistently follow up with the support team. However, it is important to manage expectations, as the quality and efficiency of customer support can be inconsistent.
EurInvesting Fees
EurInvesting.com's fee structure is not publicly available. It is important to consult the platform directly or refer to the most up-to-date information provided by EurInvesting.com regarding their fee structure.

As fees can significantly impact overall trading costs and investment returns, investors should carefully review the platform's fee structure, terms and conditions, and any other relevant documentation provided by EurInvesting.com.
EurInvesting's fees may be commission, spread, or overnight charges, depending on the type of account you have. Most brokers will waive certain fees for you depending on how long you have been a customer with them and how much money you have invested.
To gain a comprehensive understanding of the fees associated with EurInvesting.com, it is advisable to consult the platform directly. By obtaining accurate and current fee details, investors can assess the potential costs of trading and make informed decisions aligned with their investment goals and preferences.
Fees Breakdown
EurInvesting.com most likely charges a range of fees for trading and investing on the platform. These fees can include commissions, spreads, and other charges depending on the type of financial product being traded. They do not include a list of their fees on their site. This can be a major red flag for customers who expect transparency from their broker.
EurInvesting Conclusion
EurInvesting claims to be a prominent player in European markets for crypto, forex, futures, and stocks. Closer inspection reveals that this European company registered in the Marshall Islands, regulated by South Africa, may be illegitimate.
Their interface is sleek and easy to navigate and they offer a wide range of investment options at incredible positions of leverage. As a completely unregistered broker, there is no guarantee you would get your money back from them if things went sideways. While their offerings may look lucrative, it is probably a safer idea to try and find a more reputable broker elsewhere.
FAQ
What type of investments does EurInvesting have on offer?
EurInvesting claims to offer a wide variety of investment options, including crypto, forex, futures, and stocks.
What cryptocurrencies does EurInvesting offer?
EurInvesting claims to offer Bitcoin, Ethereum, Ripple, Litecoin, Monero, and more.
Is EurInvesting legitimate?
It's hard to say. They claim to be a company based in Europe but they also claim to be registered in the Marshall Islands. They aren't registered in Europe but claim to be regulated by South Africa, which they aren't.
Risk Disclaimer
StockHax strives to provide unbiased and reliable information on cryptocurrency, finance, trading, and stocks. However, we cannot provide financial advice and urge users to do their own research and due diligence.
Read More