This website and its content are not intended to provide professional or financial advice. The views expressed here are based solely on the writer's opinion, research, and personal experience, and should not be taken as factual information. The author is not a financial advisor and lacks relevant certifications in that regard. We highly recommend consulting a qualified financial advisor before making any investment decisions, as the information presented on this site is general in nature and may not be tailored to individual needs or circumstances.

Flat $7 commission fee
Excellent customer service
$2,500 minimum balance
Pros
Just as when it launched, Scottrade's $7 trades are still active, making for an easy and accessible way to start trading
Good customer service
Minimal transaction and per-trade fees
Beginner-friendly trading resources
Real-time streaming quotes
Diverse array of mutual funds available
Deposit instantly from qualified bank accounts
Cons
All ETFs require you to pay commissions to brokers
Relatively outdated software
No futures trading
No electronic withdrawals
$2,500 minimum balance for regular brokerage account
$25,000 balance in account for ScottradeELITE platform
Scottrade Highlights

| | |
| --- | --- |
| 💰 Account Minimum | $0 |
| 💸 Commission Fees | $0 for online equity trades |
| 💼 Investment Options | Stocks, bonds, mutual funds, exchange-traded funds (ETFs), options, certificates of deposit (CDs), treasuries, and foreign investments |
| 🤖 Robo-Advisor | None |
| 📊 Research and Analysis | Access to a variety of research tools, including market news, analyst reports, and screening tools |
| 📱 Mobile App | Available for iOS and Android devices, offering trading, account management, and research capabilities |
| 🏦 Retirement Accounts | Traditional and Roth IRA accounts |
| 🎓 IRA Accounts | Traditional and Roth IRA accounts |
| 📈 Trading Platform | Scottrade Elite, a customizable platform for active traders |
| 📞 Customer Service | 24/7 phone support and online chat |
| 📚 Educational Resources | Comprehensive educational resources, including articles, videos, and webinars |
| 🌕 Fractional Shares | None |
| 🌱 Socially Responsible | Limited options for socially responsible investing |
| 🌎 International Investing | Access to international markets, including Canada, Europe, and Asia |
| 💳 Cash Management | Free checking account with Bill Pay, ATM rebates, and no monthly fees |
| 🔍 Margin Trading | Available for eligible accounts with a $2,000 minimum account balance |
| ⚙️ Options Trading | $0.70 per contract |
| ₿ Cryptocurrency Trading | None |
| 🛡️ Account Security | Two-factor authentication, 128-bit SSL encryption, and firewalls |
| 💹 Leverage | Up to 2:1 leverage on marginable securities |
| ⚖ Regulation | Scottrade is regulated by the Securities and Exchange Commission (SEC), the Financial Industry Regulatory Authority (FINRA), and the Commodity Futures Trading Commission (CFTC) in the United States. It is also regulated by the Financial Conduct Authority (FCA) in the United Kingdom, the Australian Securities and Investments Commission (ASIC) in Australia, and the European Securities and Markets Authority (ESMA) in the European Union. |
An Easy, Accessible, and Consistent Online Trading Platform
User reviews show that Scottrade might be a suitable option for newcomers.
What are Scottrade's Main Features?
Scottrade's a long-running organization that has survived the growing pains of most newer platforms. Scottrade's acclaim can be seen as recently as 2014, when J.D. Power named them on their list of Customer Champions for their respectable customer service.
Their main feature is their $7 trades, which is a flat fee they still have today, making beginner trading affordable and accessible. With this kind of rate, it becomes easy for traders to just dip their toe in the water and see if their initial stock pays dividends.
In addition to their $7 rate, their entire brand is built around providing an overall high quality of service to their customers at a great value. This includes not tacking on any fees for inactivity or making you pay just to maintain your account.
There are two major branches of Scottrade trading platforms, Scottrader Streaming Quotes and ScottradeELITE. The normal Scottrader account grants you access to their software, from which you can evaluate your risk management and perform multi-leg option trading.
Further, a Scottrade account offers free one-on-one portfolio reviews, in which some information and educational materials might be provided based on the platform's claims. You also get an incredible level of flexibility in the extent of your involvement, whether you want to go solo with self-directed investing or seek out investment management.
A Scottrade account also gives you access to the SmartText platform, which helps digest information for you. If you have a big wish-list, for example, SmartText can distill all of the charts and data into plain English so you can make faster trading decisions.
The next level up, ScottradeELITE — which requires a $25,000 balance — is a more advanced platform that offers up-to-date changes to the market. This provides you with tremendous trading advantages, though by that point you may already be invested so much in the market you may already be able to do this on your own.
Additionally, even the ELITE software is not quite up to the standard of many other investment platforms you can find online, and could use an upgrade to maximize its user-friendliness.
For complex traders, ScottradePRO might be worth looking into, as well. ScottradePRO, built with Interactive Brokers' software, taps into some serious intel and helps users execute complex options strategies.
The Ameritrade Purchase
In late 2016, TD Ameritrade acquired Scottrade, but Ameritrade's purchase shouldn't affect Scottrade users, at least not in the short term.
"In short, nothing's changing from our end," Scottrade President Peter deSilva said in October 2016. "Our experienced, professional Investment Consultants in nearly 500 branches around the country stand ready to help you in any way they can. We're committed to working just as hard as we always have on your trading strategies, investing plans and retirement goals. Our platforms, tools and vast array of online support and education will remain in place.
"Scottrade will continue to do what it always has: Focus squarely on helping each of you overcome barriers to financial success."
How Do You Open a Scottrade Account, and What are the Requirements?
Opening a Scottrade account is comparatively easy, making the barrier to entry refreshingly low. All you have to do is go to the website and fill out the online form, which takes about 10 minutes.
Just put in the necessary info — your Social Security Number, the name and address of your employer, etc. — and you're all set. (If you want to set up your IRA with Scottrade, you need to include the SSN, address, and date of birth for your beneficiary).
Once your account is set up, you can deposit money by electronic transfer, check deposit, stock certificate deposit, wire fund transfer, or external brokerage account transfer.
Scottrade requires a $2,500 minimum deposit to open a regular brokerage account, so make sure there is at least a certain amount of investment you wish to make in online trading before signing up.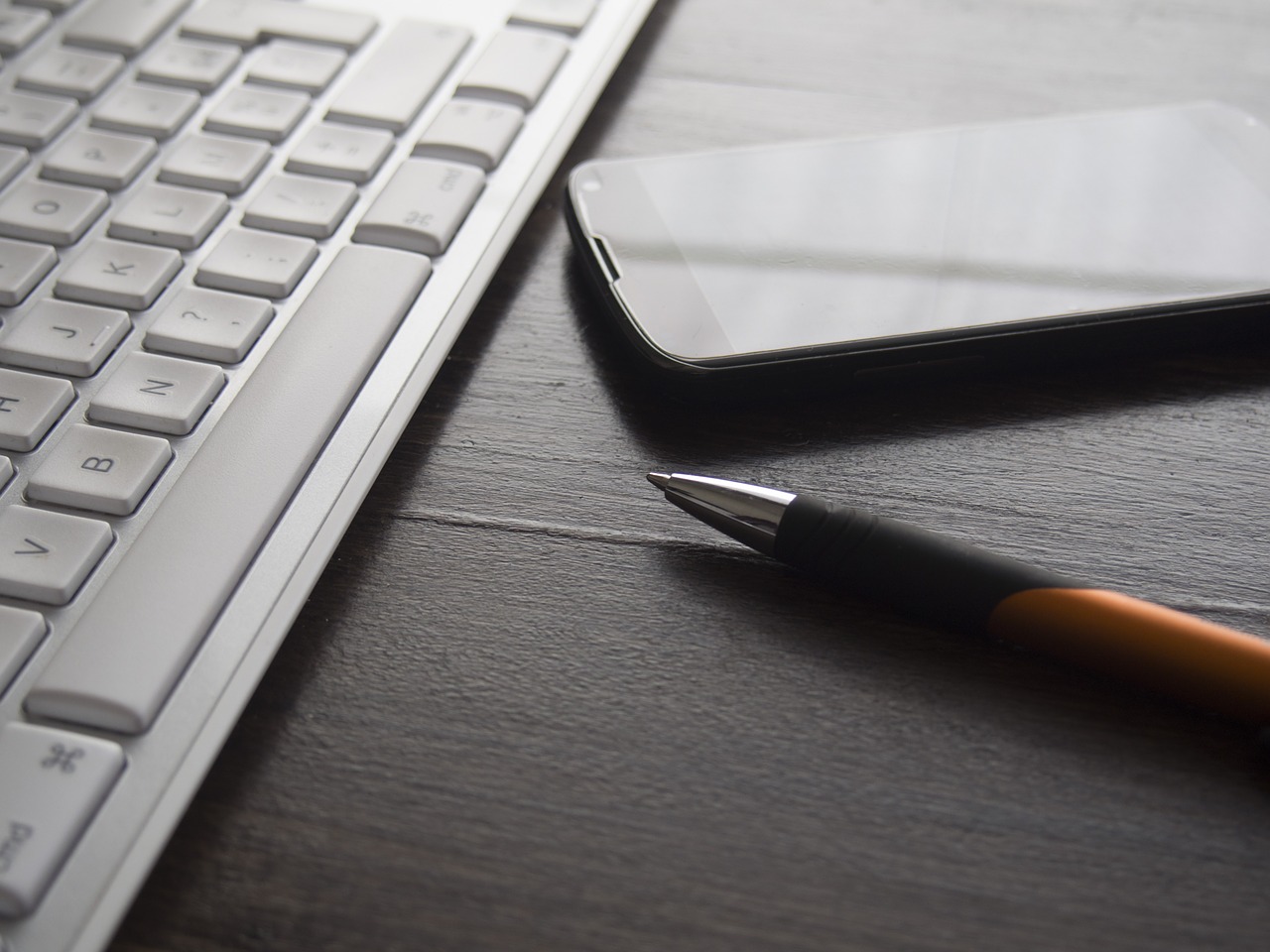 What Are the Rules for Trading on Scottrade?
After your account is set up and you have a balance, you can invest in stocks and ETFs for $7 a trade, with a 70-cent fee per contract.
You can also trade in any of the 14,000-plus mutual funds they have available, between No-Load, No-Transaction Fee funds, No-Load, Load and Listed Corporate Bonds, each with its own separate fee structure. NTF funds have no fees for buying or selling.
Scottrade has a number of possible accounts you can work from, whether individual or joint taxable brokerage accounts, traditional or Roth IRAs, or SEP and SIMPLE IRAs. You can also set up your 401(k) there, as well as a Coverdell ESA for your children's college funds.
Scottrade's depositing and withdrawal methods are worth mentioning, as well: While they allow instant deposits of funds from qualified bank accounts to load into your account, right now they don't have an electronic way to withdraw funds from your balance.
This can make it a little less convenient to work with if you want to avoid relying on physical locations or ways of transferring funds; otherwise, some clients like the flexibility offered by the platform.
What Kind of Trader is Scottrade Best For?
As discussed previously users are mentioning the new user-friendliness of Scottrade. To many, trading seems like such a major investment in time and money for something that they cannot control — the ebb and flow of the market is something they simply cannot trust.
There are others who want to get into trading, but who might need some help navigating the system or investing in their IRA.
For some people, Scottrade may be one of the many platforms to consider from: Their $7 flat trades are a wonderful way to invest just a little bit of money — not much more than the cost of your morning Starbucks — and see how your money is treated on the market.
Customers highlight that there is a relatively understandable fee structure in place and responsive customer support.
To that point, there are many reviews highlighting the value of customer support service.
This kind of acclaim does not come lightly. Customer service seems to be one of the factors that investors like about the firm.
That said, their actual trading software feels a little behind the times. Scottrade's mobile app, for instance, is relatively outdated compared to more innovative mobile solutions, which can disappoint those who want to do their trading from their phone.
However, if that is a low priority for you, their mobile app (and their other trading software) do a perfectly good job of offering market news and analysis to inform your trading.
Other Good Platforms
There are a few decent alternatives that could help you get started if you have problems with Scottrade's high starting price and somewhat outdated software. Capital One Investing's online tool is a more streamlined navigation system than Scottrade's, if your major focus is easily understanding your investment portfolio.
Another alternative might be TradeKing as a peer trading platform. TradeKing charges less per trade, and it requires no minimum deposit. (TradeKing, however, does charge an inactivity fee.)
Another competitor is E*Trade. E*Trade has hundreds more investment opportunities, including many commission-free ETFs.
If you want to just try out a small investment to see whether investing is right for you, and you want to be able to control everything from your phone, Stash Invest is another high-quality trading app.
Stash allows you to start trading on the market for stocks as low as a dollar, with little to no transaction cost. However, it focuses on pre-packaged diversified portfolios rather than specific stocks, so it lacks the kind of control you can get from something like Scottrade.
A Few Final Thoughts
Scottrade again is commonly regarded as a platform suitable for new traders. Investments and trading can become a complicated process, with all manner of fees and technical requirements that can make your head spin if you're not ready.
As such, you want an online broker that will make the process easy for you, with minimal fees and a reasonable starting investment. You don't want to get lost on your first day on the market, after all.
Granted, there are aspects of Scottrade that could use improvement — the initial $2,500 deposit could be a bit pricey for new investors, and there are certainly other traders and outfits with more updated software.
Risk Disclaimer
StockHax strives to provide unbiased and reliable information on cryptocurrency, finance, trading, and stocks. However, we cannot provide financial advice and urge users to do their own research and due diligence.
Read More