Introduction
It's never too early to start saving for your retirement, and online trading is one of the easiest and most effective ways to do that. Fidelity Investments touts itself as being the one true name in 401(k) and retirement accounts, but it also provides a solid (but not perfect) solution for regular traders, as well.
What are Fidelity's Main Features?
As an online brokerage service, Fidelity Investments offers a variety of accounts and investment types to its traders. Traders are able to buy stocks, options, bonds, ETFs, the Fidelity Funds collection of mutual funds, CDs and precious metals, and can even invest in international funds and stocks if desired.
One of the biggest advantages to Fidelity Investments is its unparalleled research capabilities, offering traders of all types a variety of tools by which they can pick the best investments. More than 20 providers offer market research and analysis, from S&P Capital IQ to Recognia.
On Fidelity's platform, stock quotes are given an Equity Summary Score that consolidates all of this research into an easily digestible score with which traders can make informed choices about their investments.
Traders are also given ETF snapshot pages which offer the Lipper and Morningstar ratings of the fund in question, along with a plethora of reports and ratings from Fidelity's third-party analysts. While it might seem a bit daunting to have to go through 20 different providers to find your research, there are tools at Fidelity to help you whittle down which ones you want to hear from.
Another thing Fidelity is known for is its customer service, with in-person guidance and free seminars for investors at their hundreds of branch locations throughout the US. At these seminars, traders can learn the ins and outs of their trading style, from reading technical analysis of reports to determining the best times to take Social Security.
In addition to that, Fidelity customers with sufficient qualifications are given access to Active Trader Services, in which they can benefit from 24/7 assisted trades available from Fidelity's roster of qualified trading specialists. Investors have to have at least $25,000 in their Fidelity accounts, and make more than 120 trades over 12 months, so this service is really only for active investors.
When Fidelity customers really need help, they can take advantage of their phone, email and chat support, as well as their automated Virtual Assistant who can guide them through some frequently asked questions about the service.
All of these tools contribute to Fidelity's overall ability to provide a strong data set and toolkit for their traders, which should ideally give them the best possible outcomes for achieving their financial goals, whether they be retirement or simply earning dividends.
What are the Pros and Cons?
Pros
Fantastic research options
High quality customer service, including Active Trader Services
Mid-range, reasonable commissions and fees
Reputable, robust online platforms and desktop/mobile apps
Cons
Frustrating restrictions on their trading platforms
High minimum investments for normal brokerage accounts
Commissions and trade fee prices can be more affordable elsewhere
How Do You Open a Fidelity Account and What are the Requirements?
As with most other online traders, it only takes a few minutes and some basic information to start a Fidelity account. You just have to go online and fill out the application form, including your name, address, employment information, income and trading goals, and you're good to go. If you have a joint account holder you want to add to the account, you must have them provide all the same information.
Once your basic information is entered, all you have to do is specify the source of your income, whether you have affiliations with other financial services companies, where you'll deposit your initial funds to the "core position" of your account, and what account you want to open.
Some restrictions apply to non-US citizens, who are allowed to set up accounts but have to supply documentation to verify their ID (such as a passport). Interestingly enough, Fidelity offers accounts that are designed for minors, with their own restrictions, of course.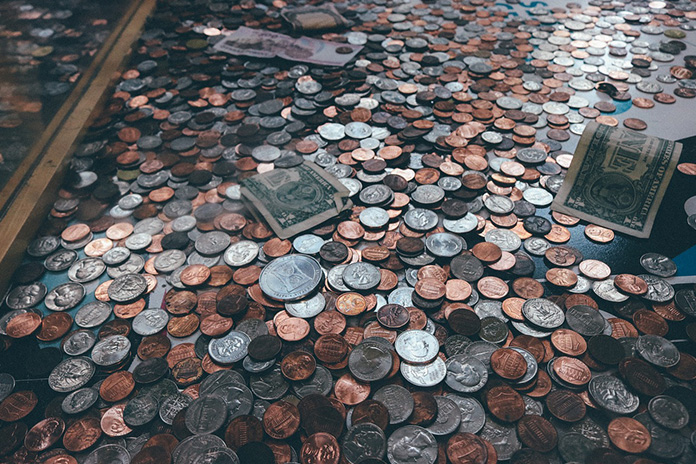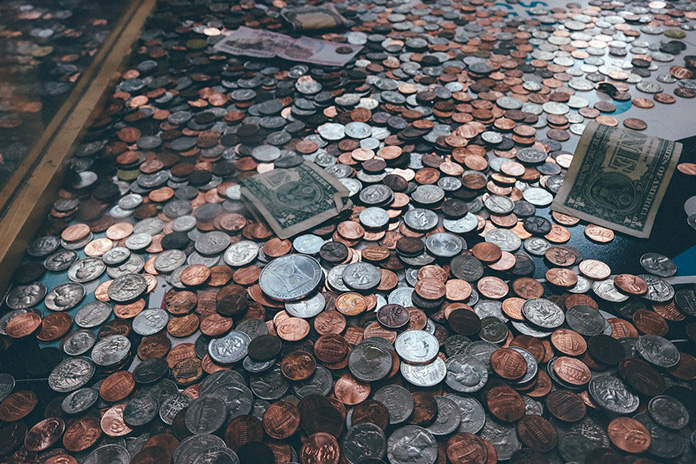 What Are the Rules for Trading on Fidelity?
Trading on Fidelity itself is a breeze, and benefits immensely from reasonably-priced commissions. $7.95 per trade isn't the lowest we've seen, but given the breadth and depth of the research and trading tools you get, it's easy to justify that price. (For options trading, you also pay $0.75 per contract). You can get cheaper rates elsewhere, but it's doubtful they come with resources and platforms this plentiful.
When it comes to asset allocation, Fidelity offers several asset allocation funds that benefit from their typically high-quality research, and are flexible enough to be useful to most of their traders.
Fidelity itself seems to do all the homework for their traders, really. All of their funds and portfolios benefit from macroeconomic, quantitative and fundamental analyses from 20 reputable research firms to find the best ways for investors to fulfill their overall goals.
That said, there are a few downsides to Fidelity's trading requirements and rules that keep perfection just out of reach. For instance, Fidelity's account minimum balance is rather high at $2,500, especially when you can find many brokers that require no minimums. Granted, IRA accounts require no account minimum on Fidelity, but that only gets you so far.
Fortunately, there are ways to get around the account minimum issue: Fidelity lets you sign up for automatic investment installments of $200 per month (or $600 per quarter) to help you get started without needing that big chunk of change right up front.
Also, as good as their trading platform is, there are a few restrictions that can be annoying to work around. For instance, many of their most premium features are reserved only for traders who are sufficiently active, thereby cutting off their most useful software and programs to those who will trade enough to make it worth it. It makes sense to incentivize more active traders, but that can get frustrating if you don't quite trade as much as they want you to.
What Kind of Trader is Fidelity Best For?
As mentioned, Fidelity seems to appeal most acutely to traders looking to get the most out of their retirement accounts. Given their reasonable trade commissions and their high number of commission-free ETFs and no-transaction-fee mutual funds, Fidelity gives investors a fully sustainable platform from which they can control their retirement accounts.
However, Fidelity also works quite well for active traders who want to take advantage of high-quality research tools and a user-friendly, features-heavy trading platform. Fidelity's own software has these qualities in spades, and this makes them a formidable resource for those who want to play the market and see how they fare.
If you're a more aggressive trader, the relatively low trade cost combined with their robust online trading platform makes it easy for hands-on traders to take risks and monitor their investments with much lower risk. To wit, the last decade has seen an average of 8.40% return on investment for their traders, thanks to the actively managed nature of their Fidelity Funds.
Both retirement-friendly traders and active market traders can find a lot to love about Fidelity. Retirement accounts benefit from their closely monitored and heavily researched funds, while active traders can do a lot with the fantastic trading platform and reasonable commissions Fidelity provides them.
Other Good Products
If you like the idea of active, human management of your accounts, but don't care as much about being hands-on, you might want to try Vanguard. More conservative traders can benefit greatly from their first-class command of index funds, making it perhaps even more advantageous for traders hoping to invest in their retirement, and they offer personal advisory services, as well.
If you're looking for a platform that gives you the freedom to explore trading ideas without sinking nearly as much money, look at ThinkOrSwim by TD Ameritrade. Ameritrade's combination of Trade Architect and ThinkOrSwim have no trading requirements, so you don't have to risk as much money upfront.
Another good option for saving money could be TradeKing. TradeKing charges $13 less for broker assisted trades, and $40 less for mutual fund trades.
E*Trade offers nice savings on those kinds of trades, too. Plus, E*Trade has a minimum deposit of just $500, compared to Fidelity's $2,500.
Charles Schwab is a similar in terms of robustness of the platform and costs, but it has the upper hand in the number of commission-free ETFs it offers (91 to 229). Also, Charles Schwab has about 100 more brick-and-mortar retail locations than Fidelity does, so it's easier to walk in and talk to a person when you have a question.
But if having accessible retail locations is a top priority for you, then look into Scottrade.
Stash Invest, meanwhile, offers more options for traders who want to make sure they have reputable mobile control of their accounts, but want something different than Fidelity. Stash works chiefly through your mobile app, and grants you instant control over your vast array of investments with the push of a button.
A Few Final Thoughts
Whether you're looking to set up your retirement, or just want to start trading stocks and options, Fidelity Investments is an extremely solid choice. Even if you're not looking to set up your retirement quite yet, high-volume traders will appreciate Fidelity's advanced tools and support for active traders.
Traders who want to be more hands-on in their trading career would do well to take advantage of Fidelity's fantastic trading software, if nothing else. That, combined with their stellar research, gives traders an unprecedentedly good view of the market forces they face.
All in all, Fidelity's quality is thoroughly mid-range and reputable, while not being completely impressive. Their commissions and trade fee costs are reasonably low, though cheaper solutions can be found elsewhere, for instance. However, for traders who want to learn about and understand the stock market, their research and amazing platform make it worth your time.
Risk Disclaimer
StockHax strives to provide unbiased and reliable information on cryptocurrency, finance, trading, and stocks. However, we cannot provide financial advice and urge users to do their own research and due diligence.
Read More