This website and its content are not intended to provide professional or financial advice. The views expressed here are based solely on the writer's opinion, research, and personal experience, and should not be taken as factual information. The author is not a financial advisor and lacks relevant certifications in that regard. We highly recommend consulting a qualified financial advisor before making any investment decisions, as the information presented on this site is general in nature and may not be tailored to individual needs or circumstances.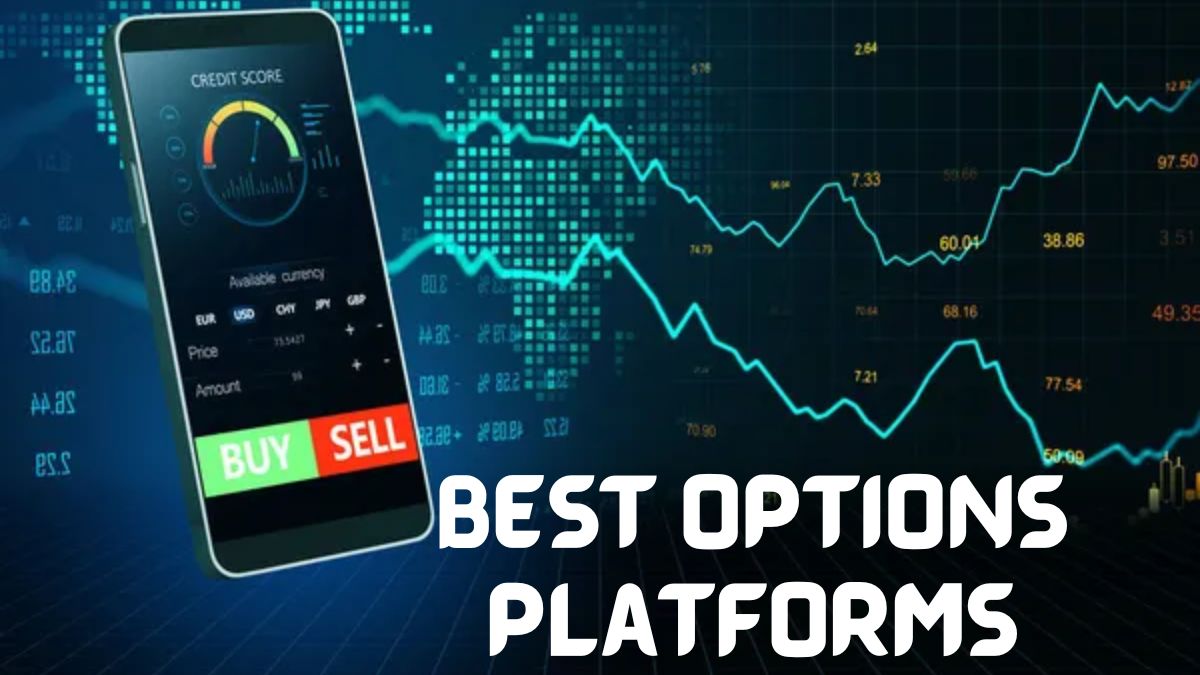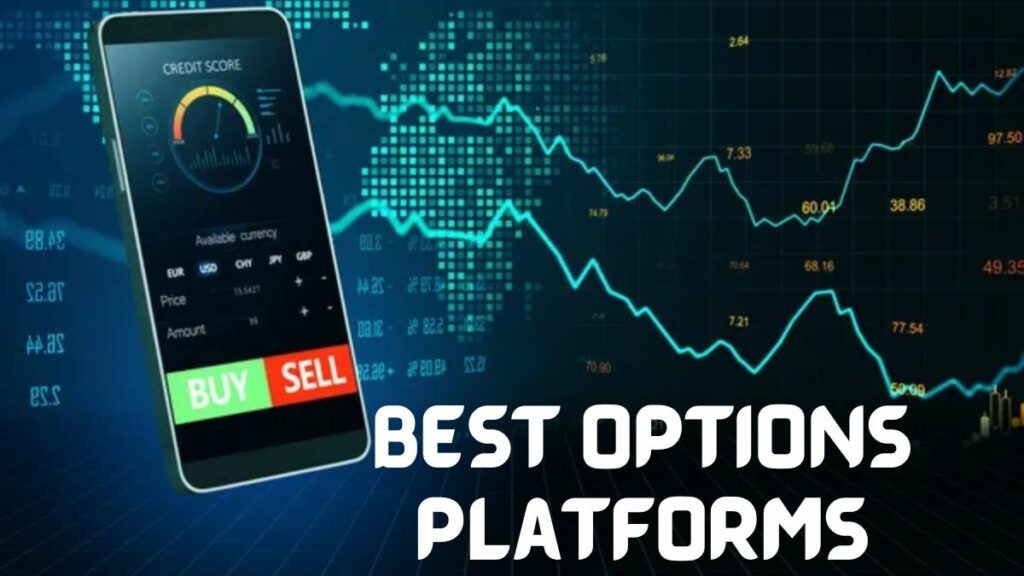 Are you looking to diversify your investment portfolio and explore options trading?
Options can offer several advantages, including hedging risk, generating income, and increasing exposure to specific stocks and indexes. However, options trading is more complex than traditional stock or fund investments, which is why it's crucial to choose the right options trading platform carefully.
With the current market trend, the prospects of options trading have never been more attractive.
To help you make an informed decision, Here's a list of top choices, including both free and paid platforms, that offer easy portfolio management and access to financial markets may be available to review.
Introduction to Options Trading
Options trading is a popular form of investment that allows investors to speculate on the future price movement of securities. Essentially, it gives you the right, but not the obligation, to buy or sell an asset at a specified price and time.
Advantages of using a Regulated Options Trading Platform
With several trading platforms available to investors to choose from, you want to narrow your options down to only platforms that ensure the security and safety of your funds–in essence, a regulated options platform.
Using a regulated options platform offers several advantages to traders. For instance, they are legally required to adhere to strict standards and guidelines set by regulatory bodies. This ensures your funds are kept safe and secure.
A regulated platform can provide traders with access to a wider range of financial instruments and markets, which may offer better pricing and execution, potentially leading to more profitable trades.
Regulated platforms also offer advanced trading tools and features, which help you make better trading decisions and execute more profitable trades. These benefits significantly increase your chances of success in options trading.
Overview of the Best 5 Options Trading Platforms– Our Top Picks for 2023
When it comes to options trading, the right platform can make all the difference. Your choice will ultimately depend on your needs, investment goals, and preferences. To help you make an informed decision, we have evaluated and compiled a list of the top 5 options trading platforms for 2023. A list of top options trading platforms is available to explore.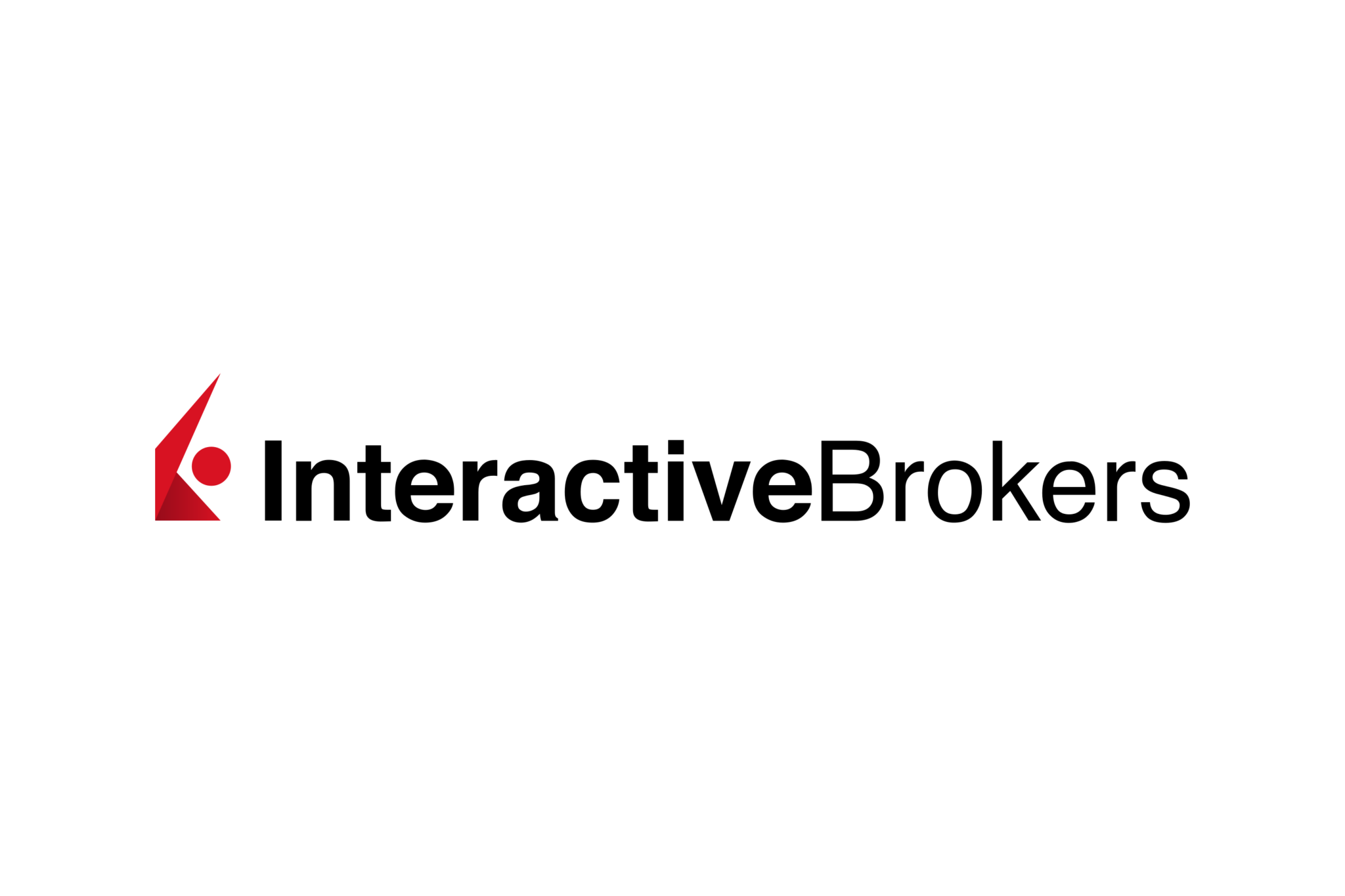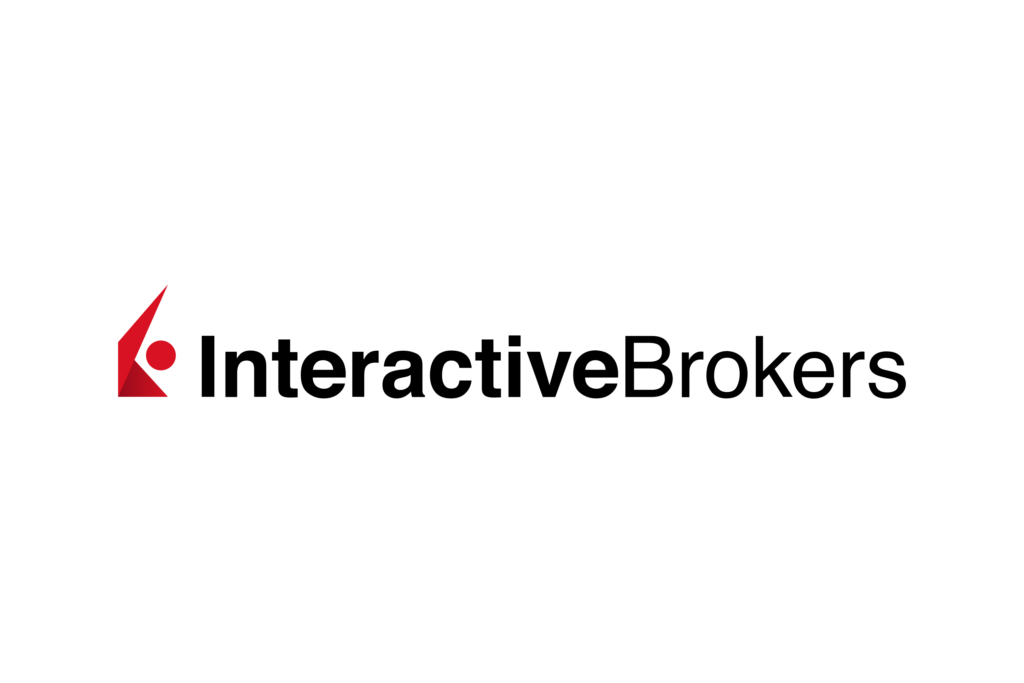 Leading the list as the largest and most comprehensive investment platform in the U.S., Investment Brokers may be a good choice for advanced options traders. Trading 10x more options than other brokers, IBKR, which was founded in 1977, has since grown into one of the largest online brokers, providing services to clients in over 200 countries.
Interactive Brokers prides itself on its low-cost trading fees, which are among the lowest in the industry. This is particularly beneficial for active traders executing a high volume of trades, as the cost savings can quickly add up. The firm also offers a variety of tools and resources for traders, including real-time market data, advanced charting and analysis tools, and customizable trading platforms.
Another notable feature of Interactive Brokers is its global reach. The firm offers trading in over 135 markets, with access to more than 100 currencies. This makes it a popular choice for investors looking to diversify their portfolios by investing in international markets.
In addition to its trading services, Interactive Brokers offers a variety of investment options, including margin accounts, retirement accounts, and education savings accounts. The firm also provides a wide range of educational resources to help investors learn about the markets and improve their trading skills.
Overall, many options traders consider Interactive Brokers a trusted institutional-grade trading firm that offers an all-in-one solution for professional and active traders. Its low fees, global reach, and extensive resources make it an attractive choice for investors looking to trade a variety of financial instruments.
Account Types
Individual, Joint, Trust, IRA and UGMA/UTMA Accounts.
Supported Assets
Options, Stocks, ETFs, Futures and Futures Options, Bonds, Mutual Funds, Crypto, Forex, Fractional shares, and Metals.
Tools
Trader Workstation, IBKR Mobile, Client Portal, TWS API
Fees & Charges
Minimum Deposit: $0.00
Options Commissions: start from $0.65 charge per contract with volume discounts available for high volume trades
Mobile Trading
Supported: IBKR's Mobile app offers the same trading and research capabilities as the computer-based platform. Android and iOS user ratings are above average.
Overall Rating
5★
---


TD Ameritrade is another well-known brokerage platform providing trading and investing services for over 11 million customer accounts worldwide. One of the key features that sets TD Ameritrade apart from other platforms is its robust options trading capabilities.
Options trading can be a complex and risky endeavor. However, TD Ameritrade offers a range of educational resources and research tools that can help investors stay up-to-date on market trends and make more informed investment decisions.
TD Ameritrade provides an extensive range of options trading features that are highly beneficial to traders. Traders can use the platform to analyze options chains, create custom options strategies, and even test their trading ideas with paperMoney, TD Ameritrade's virtual trading simulator. Its thinkorswim trading platform is renowned for its excellent functionality. Its Mobile Trader app is also an excellent options trading solution for those who prefer options trading on mobile devices. Its advanced functionality enables traders to enter complex multi-leg trades with ease.
The platform's intuitive design and robust features make it an excellent choice for traders looking for an efficient and convenient way to trade options. With TD Ameritrade's comprehensive suite of options trading tools, traders can enjoy an exceptional trading experience and access to critical research.
One of the key advantages of using TD Ameritrade is its low commissions and fees. Their $0 minimum deposit requirement makes it a cost-effective and accessible platform for traders.
It's important to note that despite being acquired by Charles Schwab, TD Ameritrade still operates as a separate entity. Whether you're a novice or an experienced options trader, an individual investor, or an institutional client, TD Ameritrade offers an unparalleled trading experience.
Account Types
Standard Accounts, Retirement Accounts, Education Accounts, Specialty Accounts, and Margin Accounts.
Supported Assets
Stocks, ETFs, Bonds, Mutual funds, Options, Futures, Forex
Tools
TD Ameritrade Mobile, thinkorswim desktop, thinkorswim
web, TD Web Platform
Fees & Charges
Minimum Deposit: $0
Options commission: $0.65 per contract
Mobile Trading
Supported: TD Ameritrade offers two mobile apps to match their two trading platforms. The TD Ameritrade Mobile app provides a straightforward trading experience, while the thinkorswim mobile app offers advanced functionality on-the-go.
Overall Rating
5★
---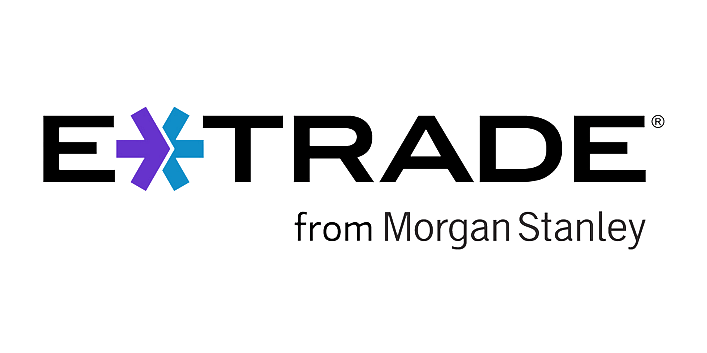 E-Trade is a subsidiary of Morgan Stanley, and a highly prominent brokerage service provider globally, thanks to its exceptional options trading offerings. The platform provides investors with a wide range of options trading strategies to choose from, including covered calls, straddles, and spreads.
One key feature that makes E-Trade an unrivaled platform for options trading is its OptionsHouse technology. This technology provides traders with a user-friendly platform with real-time data and advanced charting tools. With this, traders may be able to identify and analyze trading opportunities and execute trades with ease on the platform.
In addition to the trading platform, E-Trade also offers an extensive range of educational resources to help traders enhance their trading skills. This makes it a great choice for beginners. These resources include webinars, articles, and videos that cover topics such as options trading strategies, risk management, and market analysis.
Another advantage of E-Trade is its low commissions and fees. The platform may be affordable for traders of all levels. The platform offers competitive pricing for options trades, with a flat fee of $0.65 per contract. However, if you make 30 or more stock, ETF, or options trades per quarter, the fee drops to $0.5. Additionally, E-Trade does not charge any account minimums, making it accessible for traders with limited capital.
For experienced options traders, E-Trade's Power E-Trade platform is one of the most robust and popular choices available. Its numerous functionalities, including spectral analysis, customizable options chains, risk/reward probabilities, preset scans, a strategy seek feature, an earnings move analyzer, intuitive design, and more, hands-down beats many options out there. Overall, E-Trade may provide excellent research and analysis features for investors interested in options trading.
Account Types
Individual, Joint, Custodial, and Retirement.
Supported Assets
Stocks, Bonds, Mutual funds, ETFs, Options and Futures.
Tools
Power ETRADE, ETRADE web, ETRADE Mobile App, Power ETRADE Mobile App.
Fees & Charges
Account Minimum: $0
Commission: None for stock/ETF trades.
Options Commission: $0.5-$0.65 per contract, depending on trading volume.
Mobile Trading
Supported: ETRADE is a top innovator in mobile trading, frequently updating its apps to improve navigation, research, and position details. Both ETRADE Mobile and Power ETRADE Mobile are customizable for individual trading strategies.
Overall Rating
4.5★
---
Robinhood- Most Affordable Option Trading Platform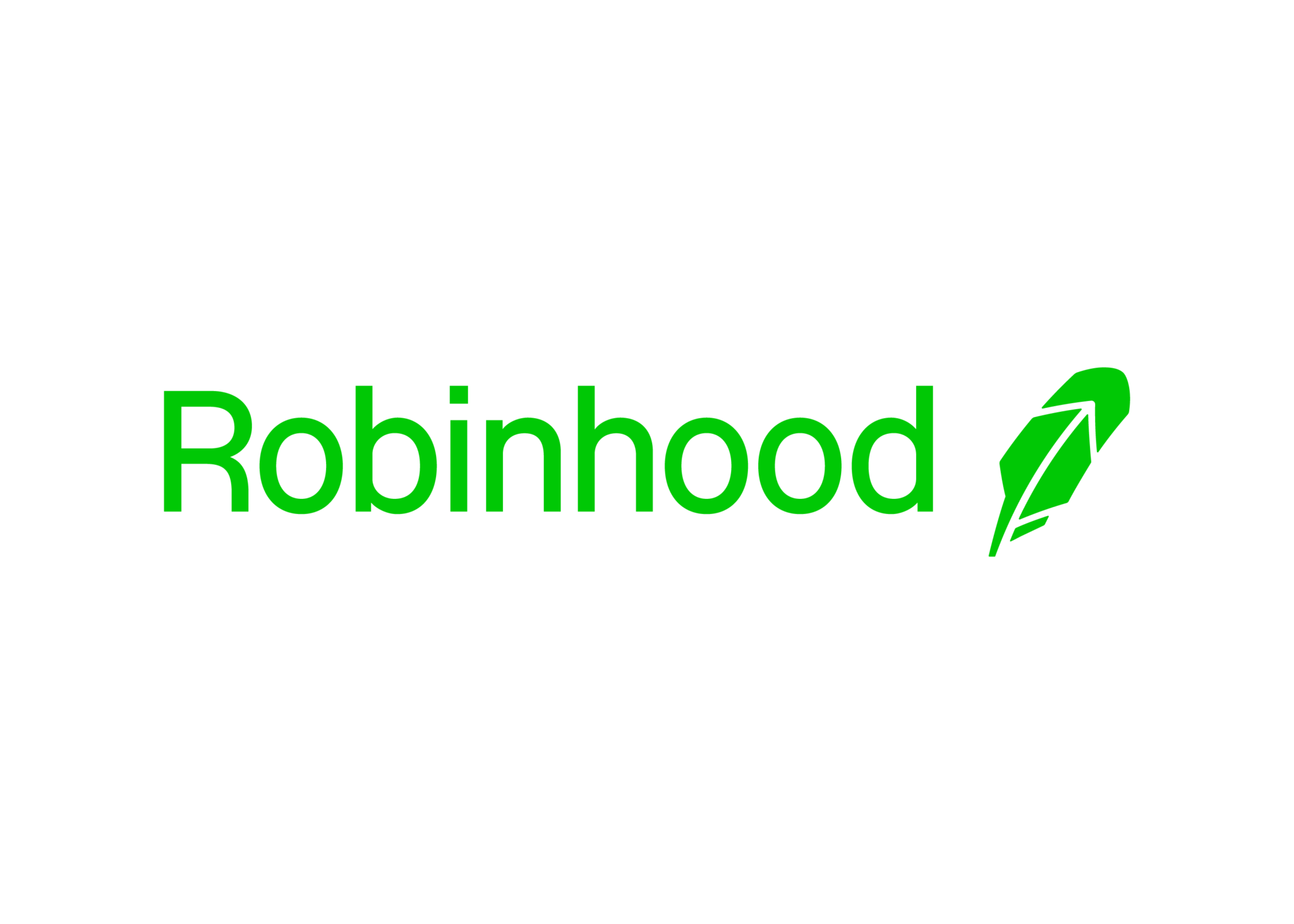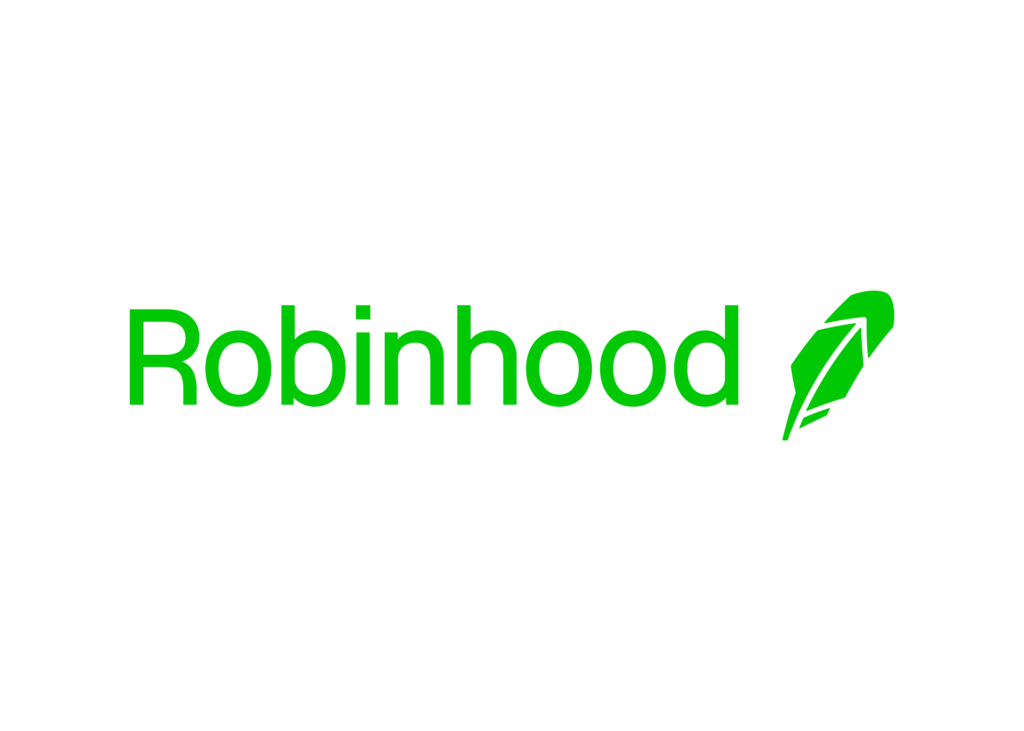 Robinhood offers a seamless and intuitive user interface that allows traders to easily buy and sell options with just a few clicks of a button. Sadly the assets available to trade on the platform are somewhat as it doesn't support bonds and mutual funds.
One of the standout features of Robinhood is its commission-free trading, which has disrupted the traditional brokerage model. Users may be able to trade options without being charged high fees. In fact, the most significant fee you may ever have to worry about is the $75 fee that users have to pay to transfer their investments to another broker. There may be no charge for selling investments, and users may be able to transfer proceeds to their bank account via ACH easily. Additionally, Robinhood offers real-time market data and notifications, giving users the ability to stay informed and make informed trading decisions.
Another advantage of Robinhood is its user-friendly interface, which makes trading options accessible to novice traders. The platform may provide educational resources that are easy to understand, such as video tutorials and articles, that explain how options trading works and help users make informed decisions.
Finally, Robinhood's mobile app allows users to trade on-the-go, making it a convenient and flexible option for busy traders. The app is available on both iOS and Android platforms, and users can access their accounts from anywhere, anytime. And although not the most feature-packed platform available, Robinhood provides the convenience of mobile trading, enabling users to purchase and sell options contracts across all their devices.
Robinhood has revolutionized the options trading industry by making it accessible to a wider audience through its commission-free trading and educational resources. Its innovative platform and user-friendly approach make Robinhood a go-to choice for options traders of all levels.
Account Types
Robinhood only offers standard, individual investing accounts.
Supported Assets
Stocks, ETFs, Options, and Crypto.
Tools
Robinhood web platform & Robinhood mobile platform.
Fees & Charges
Minimum Deposit: $0
Options Commission: $0 per trade
Mobile Trading
Supported: Robinhood's mobile app is easy to use, and while it provides minimal functionality, it makes it easy to trade options contracts from all devices.
Overall Rating
4.6★
---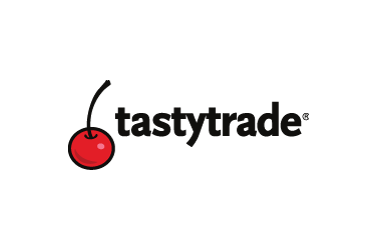 Tastyworks was launched in 2017 by tastytrade, the same team that developed TD Ameritrade's renowned thinkorswim® application. Tastyworks may be considered one of the best options trading platforms currently available, particularly for beginners, active traders, and professionals. While it may not be the best for stock trading, the platform may be one of the best for options trading. Tastytrade offers rates per contract as low as $0.50, even if only one option contract is traded. This means that users pay $1 for the contract to open and $0 commissions to close the transaction, making it an attractive option for those who are just starting out in options trading.
Its ultra-competitive rates make it a great choice for active traders and professionals who trade in high volumes.
The platform has been optimized for options trading, providing traders with various advanced tools that allow them to make informed trading decisions. These tools include options chain displays, trade simulation, and probability analysis, among others.
The platform also provides educational resources and research tools to help beginners learn about options trading making it great for novice traders.
In summary, Tastytrades is a great options trading platform that offers competitive rates. The platform may offer both simple features for beginners and advanced tools for professionals.
Account Types
Individual, Entity/trust, Joint, Traditional, Roth, and SEP IRAs, and Corporate accounts.
Supported Assets
Stocks, Options, Cryptocurrencies, Small Exchange Futures Products, Futures, and Futures options.
Tools
Tastytrades downloadable desktop platform, Tastytrades web-browser platform, and Tastytrades mobile app.
Fees & Charges
Minimum Deposit: $0
Options Commissions: $1 commission per option contract (opening trades only, free on exit)
Mobile Trading
Supported: Their mobile app offers the same functionality as their desktop and web platforms. It's available for download on Android as well as IOS.
Overall Rating
4.0★
---
Key Features To Consider When Choosing The Best Options Trading Platform
What exactly should you look out for in a trading platform? Is it enough that their name is everywhere? Listen up! The right platform is a prerequisite for a successful trading experience. When choosing an options trading platform, it's important to consider several key features to ensure you're making the best choice. Here are the most important features to look for when choosing the best options trading platform:
Account Types
The first thing to consider is the type of account that the trading platform offers. Look for a platform that offers different account types to suit your specific trading needs. For options trading, you may want to consider a platform that offers margin accounts, as this can give you more buying power and flexibility in your trades.
Supported Assets and Investment Options
Another important feature to consider is the range of assets and investment options that the platform supports. Look for a platform that offers a variety of options contracts, including index options, ETF options, and equity options. You'll also want to make sure the platform supports the underlying assets you're interested in trading.
Tools Offered
The best options trading platforms may provide a range of tools to help traders make informed decisions. Look for a platform that offers options chains, probability calculators, and volatility charts. These tools can help you analyze market trends and assess the risk and potential reward of different trades.
Trading Interface
The trading interface is another important feature to consider. Look for a platform that offers a user-friendly interface that allows you to easily place trades, monitor your portfolio, and access research and educational resources.
Fees & Charges
Fees and charges can have a big impact on your overall profitability as a trader. Look for a platform that offers competitive fees for options trading, including commissions and contract fees. You may also want to consider the platform's pricing structure for other services, such as margin lending and data fees.
Mobile Trading
In today's fast-paced trading environment, mobile trading is essential. Look for a platform that offers a mobile app that allows you to access your account and place trades on the go. Make sure the app is easy to use and offers all the features and functionality of the desktop platform.
Customer Support
When choosing an options trading platform, it's essential to consider the quality of customer support. Look for platforms that offer 24/7 support, with multiple channels to reach out to customer service representatives. For example, Robinhood offers users the ability to request a representative to call them back for any assistance needed, which can be crucial when trading options.
Comparison Between the Best Options Plafor 2023
In 2023, investors have access to numerous options brokers, making it difficult to decide which one to use. The table below provides a detailed comparison of these brokers to help you select the best options broker for your trading needs.

Broker
Pros
Cons
Interactive Brokers
Powerful tools and research.

Wide range of investment options.

Numerous no-transaction-fee mutual funds.

Offers access to international markets and multiple currencies.
Interactive Brokers' platform is often too complex for novice investors.
TD Ameritrade
Free research.

No account minimum.

Robust platform.

Large investment options.
TD Ameritrade does not trade fractional shares.

Trading of cryptocurrencies is restricted to Bitcoin futures.
ETrades
Paper trading.

High-quality trading platforms on we and mobile.

Wide range of investment options.
Higher commissions for options trading.

Does not support trading of crypto and forex.
Robinhood
No account minimum.

Commission-free options trading.

Easy-to-use mobile app.
Basic trading platform only.

No mutual funds or bonds.

No desktop trading platform.

Limited research resources.
Tastytrades
Focus on options trading education.

Commission-free options trading.

Primarily geared toward options traders

Multiple advanced trading tools availale for options traders.
Limited asset options.

Poor portfolio analytics.

No news or fundametal research.

Conclusion
In conclusion, when you are looking for the best options platform, it's important to keep in mind that there is no one-size-fits-all solution. You will ultimately need to consider your own trading style, investment goals, and budget to select a platform that suits your needs.
While some platforms offer no commissions, others come with more advanced features and educational resources. For instance, Robinhood may be suitable for those who want to experiment with basic call and put trades and do not require many features or educational resources, but its platform lacks functionality. On the other hand, brokers like IBRS offer many advanced features and resources, but charges commissions.
Ultimately, the best options platform may vary depending on each trader's specific needs, so it's important to research and compare different platforms before making a decision.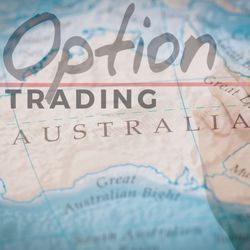 Best Options Trading Platform Australia
Online trading platforms have revolutionized the financial market, enabling individuals to trade securities such as options, bonds, and stocks from the comfort of their homes. Several online options trading platforms are available, making options trading convenient and accessible. Individuals can access real-time data to make informed decisions. Options trading is one of the most common […]
FAQs
How Do You get Started Trading Options?
To trade options, you need to open an account with a brokerage firm that supports options trading and obtain the broker's approval.
The broker will assess your investment objectives, trading experience, and financial situation before authorizing you to trade options. Once approved, you can use an option chain or matrix to select the right option for your market expectations.
Basically a successful trading journey would revolve around you educating yourself on the basics, choosing a broker, and then developing a trading strategy.
How Much Money Do You Need To Trade Options?
Options brokers typically impose minimum deposit requirements for trading options. The minimum investment amount for options trading is influenced by the broker's policies and the type of options you are authorized to trade. Depending on the level you're trading, you may be required to pay a higher minimum account balance.
Typically, level 1 options trading requires a minimum deposit of $1,000 (this typically covers covered calls and secured puts). Other levels may need a minimum deposit of at least $10,000 or more depending. Generally, traders may want to consider starting with an amount that they are comfortable with and that aligns with their financial goals and risk tolerance.
Can You Trade Options Without A Broker?
No. Options are typically traded through a broker who acts as an intermediary between you and the exchange.
Risk Disclaimer
StockHax strives to provide unbiased and reliable information on cryptocurrency, finance, trading, and stocks. However, we cannot provide financial advice and urge users to do their own research and due diligence.
Read More