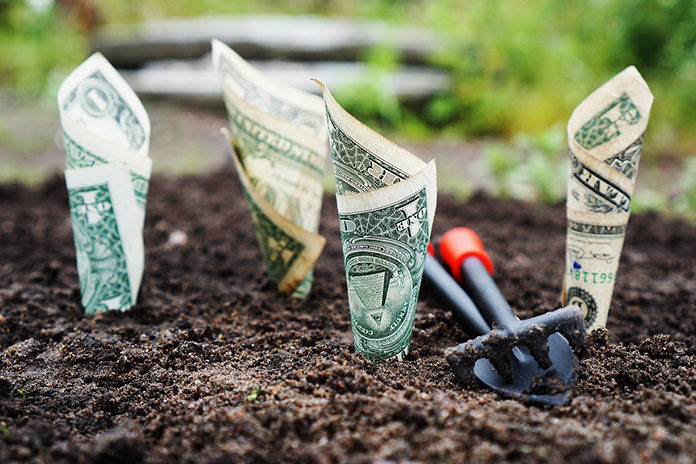 Introduction
In the wake of the current onslaught of robo-traders and auto-investors, Vanguard has asserted itself as a viable alternative to those particular firms with its personal advisor service. But how well does it hold up in comparison with the competition? It's got a few kinks, but Vanguard's service still holds up for long-term investors.
What are Vanguard's Main Features?
It's easy to trace back the origins of low-cost investment trading to Vanguard and its founder, John Bogle. When Bogle invented the index fund in the mid-1970s, average investors were given an easy way to track the S&P 500 and other indexes, making it cheaper to trade than engaging in actively managed mutual funds.
Vanguard's dedication to the index fund has persisted to today, and in a way has spawned the modern investor trading market. Most other robo-advisor platforms take their cues from Vanguard's exchange-traded funds (ETFs), making Vanguard — with headquarters in Malvern, Pennsylvania — a highly influential player in that field.
Because Vanguard leads the industry in low-cost mutual funds and ETFs, as well as index funds, Vanguard ETFs can be found in a wide variety of portfolios even outside their accounts. Vanguard's mutual funds are some of the lowest-priced in the industry, with an expense ratio of 0.18% (as opposed to the industry standard of .70%).
One of Vanguard's most unique features, however, is its personal advisor service, reserved for clients with at least $50,000 in their account balances. While it is technically a robo-advisor, the service combines automated web investing with human advisors supervising the automated service. If you have $500,000 in your account, you get a single dedicated human advisor.
This sets Vanguard apart from other services due to this slightly more personal touch. If you're not supremely comfortable allowing algorithms to dictate your trading choices, the Personal Advisor Service at least lets you know that human eyes are scanning over your portfolio at one stage of the process to ensure solid trades.
As one of the biggest mutual fund companies in the world, Vanguard allows sub-advisors to manage investments in order to avoid portfolio inbreeding, in which stocks and traders are too similar to each other and end up siphoning profits from the other by the nature of their co-existence. Vanguard avoids that, giving your portfolio a greater chance of true diversification.
As a company, Vanguard prides itself on its shareholder-based ownership structure. Essentially, those who buy shares, options and funds become the owners of the company itself. With no middle man, Vanguard has a direct incentive to give customers the lowest-cost funds to give them the best ability to profit.
In addition to these features, Vanguard's asset allocation relies on user-friendly portfolio allocation models that offer a number of solutions to investors who want to strike a delicate balance between aggressive short-term growth and long-term reliable increases in value.
What are the Pros and Cons?
Pros
Low-cost mutual funds
ETFs and index funds available
High performing funds
Efficient Admiral Shares available to high-balance customers
Cons
Lack of trading platform
Disincentivizes active trading
High mutual fund minimum balance
Account service fees
How Do You Open a Vanguard Account and What are the Requirements?
Opening a Vanguard account is just as easy as on any other trading website — just head to the website and complete the online form. Information on that includes your name, address, personal information, employer information, and investment goals, as well as where you'd like to transfer money from into your account. Nothing too in-depth, but essential for setting up an account.
After you've finished, there are a few requirements for trading in ETFs and mutual funds from Vanguard. For instance, you need to maintain at least $50,000 in your account, or else you'll be charged a $20 annual fee for each fund account that has less than $10,000 in it. There are ways to waive this, like opting for e-delivery of assets and correspondence from Vanguard.
Each different kind of share has a different minimum investment requirement, from investor shares ($1,000) to Admiral Shares ($10,000), ETF shares (per share, price moves daily) and institutional shares ($5 million).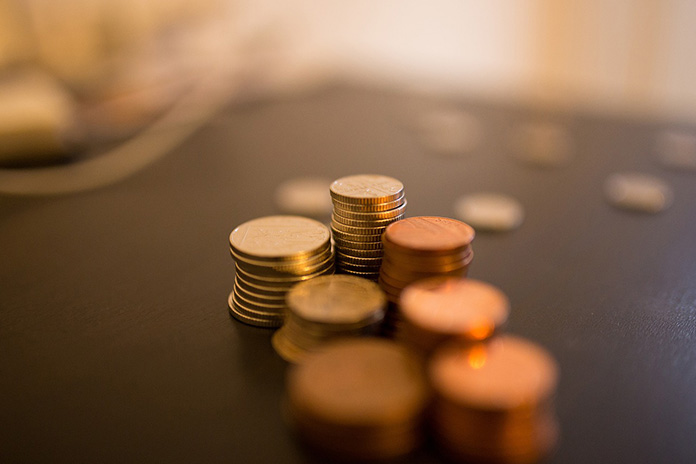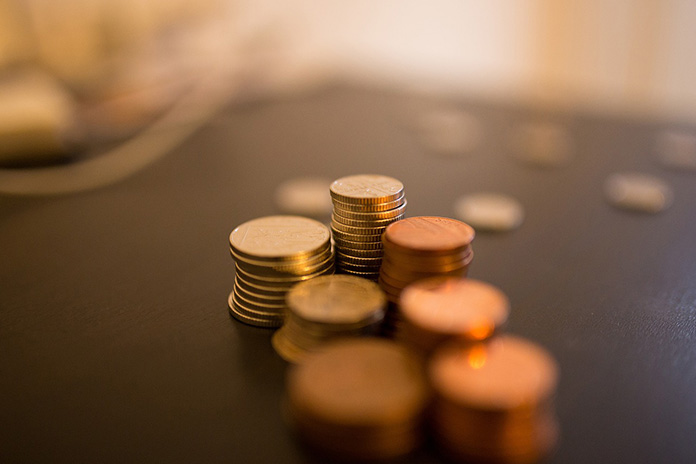 What Are the Rules for Trading on Vanguard?
Once you have an account with Vanguard, it's easy to trade. Vanguard allows you to start a variety of different accounts, from individual or joint brokerage accounts to IRAs of all stripes (traditional IRA, Roth IRA, SEP, and SIMPLE). You can even create revocable trusts on Vanguard.
Trading on Vanguard requires no account minimum on the whole. However, if you want to trade mutual funds, you need a $1,000 minimum to start with, so keep that in mind if that's the way you want to go for your trading.
The fee structure for Vanguard is tiered based on account balance — the more you have, the less you pay overall. For those customers under $50,000, Vanguard charges you $7 for the first 25 stock trades, and $20 per options trade ($1 per contract). More than $50,000, it's a flat $7 for stocks and $7 for options, and so on.
This is one of Vanguard's primary issues as a company; unless customers have very high balances, it becomes fairly cost-prohibitive to perform a lot of trades on Vanguard. For those below $50,000, particularly, those fees add up.
The lack of a trading app makes it a bit less user-friendly and flexible to operate on Vanguard, which actively disincentivizes trades. To that end, it's best to trust Vanguard's reliance on low-cost mutual funds, index funds and ETFs.
While Vanguard's mutual funds are some of the best around, the minimum account balance required to trade with them can often be cost-prohibitive. With a few exceptions, you can't easily waive those minimums without agreeing to auto-deposits to get up to those minimum balances eventually. Some Vanguard funds may even require a minimum of $3,000 just to buy in.
What Kind of Trader is Vanguard Best For?
Because Vanguard lacks a trading platform, it is easy to say that the service works well for long-term investors and those saving for retirement. Frequent stock traders are implicitly hurt by Vanguard's higher-than-normal trading commissions, and without a platform it is much harder to actually see those potential trades and make them.
If you plan to not make more than 25 trades in a single year, Vanguard's pricing structure might work well for you; outside of that scheme, you might end up paying more than you would like. To that end, stick to index funds and ETFs, Vanguard's bread and butter, in order to get the most out of your investments.
Vanguard actually pays off really nicely for those who wish to maintain high account balances, given the tiered stock and options trades fee system. If you have more than $10 million in your account, you get the first 500 trades a year for free.
Overall, more cautious investors who aren't as interested in playing the stock market game and being active traders would benefit the most from Vanguard. Trading on Vanguard is hands-off, which is just as well, because their customer service is also fairly lackluster — reports cite long wait times and a few bad experiences with their customer agents on their phone service.
Other Good Products
If you want similarly well-performing mutual funds and ETFs, but for a slightly lower rate, try Fidelity on for size. Fidelity has a reputable online trading platform, making it easier to engage in active trading, but the minimum balance is rather large ($25,000). Fidelity also has much lower account minimums to meet to start a mutual fund account.
Another good choice is Charles Schwab, and it's essentially a tossup between Schwab and Vanguard when you compare prices and trading opportunities. Either brokerage is a good bet.
Also consider Fidelity, which argues that in a head-to-head cost comparison between the 27 ETF and mutual fund options both companies offer, Fidelity beats Vanguard's expenses 21 times.
Those who want to start from scratch and maintain an active hold on their trades might do well to try out the Stash Invest app. It has a similarly solid level of curation to its stocks, allowing you to choose from a number of pre-packaged portfolios with clear levels of risk. If Vanguard seems too safe and passive for you, Stash is an easy and cheap way to get started with only a $5 minimum account balance.
A Few Final Thoughts
Like a lot of trading platforms, Vanguard's business operations and features cater to a fairly specific niche — those with high balances seeking a low-maintenance method of saving for retirement. With no trading system and high fees that discourage active trading, Vanguard absolutely fits the bill there.
On the plus side, you likely won't find better mutual funds than Vanguard, especially at these low prices. Throughout its history, Vanguard has mastered the low-cost index fund and ETFs. However, if you want to play the markets and trade more frequently, Vanguard is likely not for you.
All in all, Vanguard's personal advisor service, high cost and efficient mutual funds make it best for the kind of investor who is able to pour money into low-cost funds and let it sit there accruing interest, with human advisors helping to watch over their investments along the way. If this is what you're looking for, Vanguard might be the best solution for you.

Images by:
TheDigitalWay, StockSnap

Risk Disclaimer
StockHax strives to provide unbiased and reliable information on cryptocurrency, finance, trading, and stocks. However, we cannot provide financial advice and urge users to do their own research and due diligence.
Read More