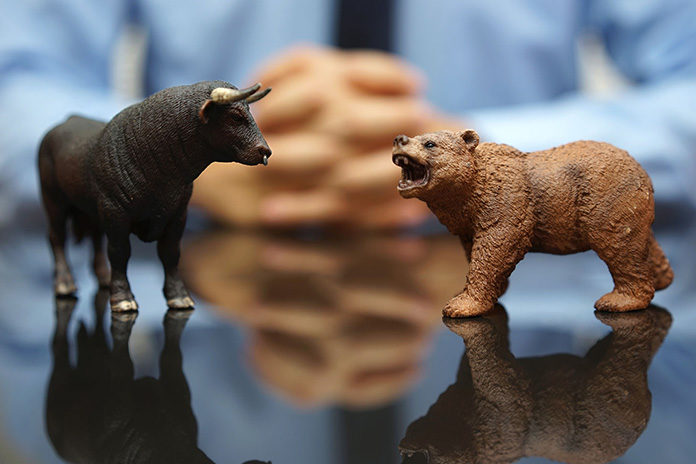 Intro
Fidelity Investments and E-Trade come up a lot in conversations about which online broker to go with when trying to find the best savings for your investing. Which one passes muster for which kind of trader? Which one has the lowest rates and fees?
Read our review to find out.
Features, Fees & Ratings Comparison Table
| | E-TRADE | Fidelity |
| --- | --- | --- |
| Customer Service | 24/7 support through email and chat; 30 local branches | Phone, email and chat support; Virtual Assistant to guide customer through FAQs |
| User-Friendliness | High-quality trading platform, but requires higher account minimum to access ($250,000) | Simple online interface allows for easy trading |
| Flexibility | $500 minimum balance for brokerage | International investments provide more asset options to clients; $2,500 minimum account balance |
| Fees | Three-tiered system, ranging from $6.99 to $9.99 depending on frequency of use; $.75 fee per options trade | $7.95 per trade ($0.75 per options contract); $32.95 human broker trades; no maintenance fees |
| Features | Extensive research data; E-Trade Pro platform for high-traffic traders; commission-free ETFs | Active Trader Pro platform; free guidance and investment goals |
Features & Primary Uses
On the whole, E-Trade and Fidelity serve identical purposes — to provide low-cost online trading and investment solutions for investors of all stripes, particularly active investors who are just getting started and want a low barrier to entry.
Fidelity Investments and E-Trade both have incentives for active investors; for example, Fidelity works a lot with active wealth management, handling this through a number of financial advisory services, asset management programs and online tools.
Fidelity's major feature is that it gives traders the ability to trade internationally, letting traders trade in 16 different currencies across 25 international markets. E-Trade can't quite match that level of diversity, but makes up for it in other ways, including their online platform.
E-Trade's advanced online platform, E-Trade PRO, is probably one of the best on the market. Featuring an assortment of great features such as options screeners, customized charting and strategy scanners, advanced traders are able to get a nice leg up on the competition.
The big problem, however, is that the requirements to qualify for E-Trade PRO are pretty steep. You need to either make at least 30 trades every quarter (not every year, every quarter), and/or accumulate a balance of $250,000 or more. This can make beginning traders feel a little left out, as they don't want to invest that much in something they're still getting a handle on.
However, traders of all types do get to enjoy E-Trade's standard web-based interface and their mobile app, each of which have plenty of advanced options like tracking your accounts and watch lists, stream live market data, and making trades.
Fidelity, meanwhile, has much smaller restrictions to use its advanced trading platform, Active Trader Pro; no minimum balance is needed, but you just have to make 36 or more trades in the space of a year. What's more, they provide virtual trading (allowing you to make simulated trades in order to test strategies), something which E-Trade lacks.
When it comes to their mobile apps, Fidelity beats out E-Trade with some more advanced features. On it, you can pay bills, access your normal Fidelity account, transfer from Fidelity to non-Fidelity accounts, place trades, contact customer service, and so on. Since it's a bit more robust than E-Trade's app, those who do most of their trading on the go might give it a shot.
Trading also requires a great deal of research, and both firms provide quality options for traders to make informed decisions about their trades. E-Trade provides Market Edge, Thomson Reuters, S&P Capital IQ and Morningstar research, among other third-party providers; Fidelity offers much of the same research tools, plus a virtual learning center to help beginner traders educate themselves with videos, webinars and articles on many pertinent online trading topics.
Features-wise, Fidelity wins out just slightly ahead of E-Trade. While E-Trade PRO is a perfectly admirable trading platform, the buy-in is just a bit too rich for many people's blood unless they're dedicated investors. That said, big-time traders might benefit from their advanced features, as well as their superior research tools.
Investment Options
Both E-Trade and Fidelity Investments place a sharp focus on providing varied asset classes for their traders to work with. They both provides stocks, options, ETFs, bonds and mutual funds, and E-Trade also provides futures and forex trading (Fidelity does not).
When it comes to commission-free ETFs, E-Trade provides 118 no-commission ETFs, which beats out Fidelity's 85. Fidelity also has supremely cost-effective index funds that are low-risk and provide a stable return on investment for most traders, with some of the lowest rates on the market.
Mutual funds are an important part of most trader's investment portfolios, and Fidelity offers over 6,200 no-load funds, which is more than the over 4,400 provided by E-Trade. Overall, Fidelity beats E-Trade for mutual funds with more than 13,000 (as compared to E-Trade's almost 7,500 mutual funds).
When it comes to investment options, Fidelity and E-Trade differ the most in this category. If you want to go with stocks, options or ETFs, E-Trade is the best way to go. The same goes for futures and forex trading, as Fidelity offers none. However, Fidelity beats E-Trade hands down when it comes to mutual funds. It all comes down to which assets you want to focus on in your portfolio, really.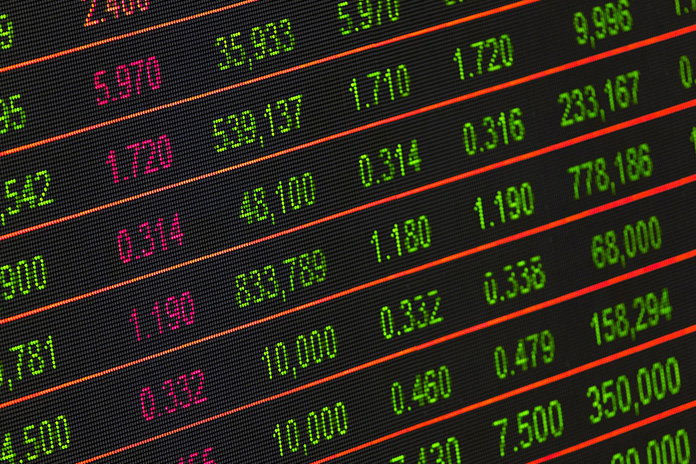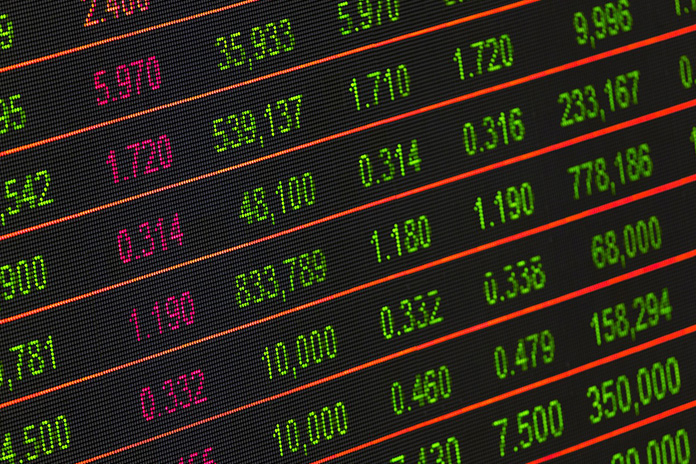 Fees
When it comes to paying commissions and fees, both E-Trade and Fidelity Investments can boast some fairly good deals. Fidelity, for instance, has a consistent $7.95 charge per commission for stocks and options (for options trading, an extra $0.75 fee is tacked on per contract).
At first glance, E-Trade's fees are higher at $9.99 per trade (they also have a $0.75 fee for options trading), but they make up for that with a tiered fee system that rewards you the more you invest. In fact, if you trade often enough, active traders can enjoy fees as low as $6.99, which is a steal when considering E-Trade's existing features and infrastructure.
When it comes to account minimums, E-Trade wins out here as well — you only need a $500 minimum to maintain your account, while Fidelity asks for $2,500 to keep your account going. In this respect, those looking for the most cost-effective solution from trade to trade would be wise to choose E-Trade over Fidelity.
Asset Allocation
Asset allocation is always an important element to getting the most returns from your investments — diversifying your portfolio in the right way can mean the difference between profit and loss.
E-Trade's asset allocation tools include detailed, personalized modules like My Virtual Advisor — which recommends asset allocations based on what kind of assistance you want in your portfolio diversification (based on your risk level, investment goals, etc.).
Fidelity's robust, curated asset allocation funds, however, are created by Fidelity experts who perform quantitative, fundamental and macroeconomic analyses on the best assets currently available. While this might seem a bit more automated than E-Trade's options, they also result in reputable, high-quality portfolios with premium asset allocation.
In this respect, Fidelity wins out for those traders who want the least risk in their investments. That said, those who prefer greater customization and control might want to try E-Trade's tools instead.
Which Should You Pick? Who Is Each Good For?
There's a lot to like in both E-Trade and Fidelity Investments for most investors — their commissions are low, they provide great features, and above-average customer service. Still, there are a few things to keep in mind that might weigh your decision one way or the other.
On the whole, active traders would do well to choose E-Trade. Their three-tiered commission system and fee structure heavily favors more active traders, as they can easily reach that $6.99 fee level and save just that much more than Fidelity.
In addition to that, E-Trade still boasts high-quality asset allocation tools and a great trading platform (if you have a high enough balance), so if you're all in on investing, it would benefit you to give them a shot.
Fidelity Investments is best or traders who want to stay similarly active, but want to be able to get their advanced platform without being a quarter-millionaire. Furthermore, they're better for traders who are focused more on mutual funds, due to their overall greater selection and wider range of no-load funds.
Fidelity's comparatively low barrier to entry is a plus for those investors who have never traded before — there's a greater sense of automation that takes some of the more complex decisions out of traders' hands, such as with their asset allocation. Combined with the lower requirements for their premium trading platform, and Fidelity might just be the better option for the budget investor.
Whether you go with E-Trade or Fidelity Investments, they've got the basics you need to get your investing career off to a good start. Their differences and advantages are a matter of degrees, so just be sure you know what kind of trader you want to be before making your choice.

Images by:
©bacho12345/123RF Stock Photo, Ahmad Ardity

Risk Disclaimer
StockHax strives to provide unbiased and reliable information on cryptocurrency, finance, trading, and stocks. However, we cannot provide financial advice and urge users to do their own research and due diligence.
Read More