This website and its content are not intended to provide professional or financial advice. The views expressed here are based solely on the writer's opinion, research, and personal experience, and should not be taken as factual information. The author is not a financial advisor and lacks relevant certifications in that regard. We highly recommend consulting a qualified financial advisor before making any investment decisions, as the information presented on this site is general in nature and may not be tailored to individual needs or circumstances.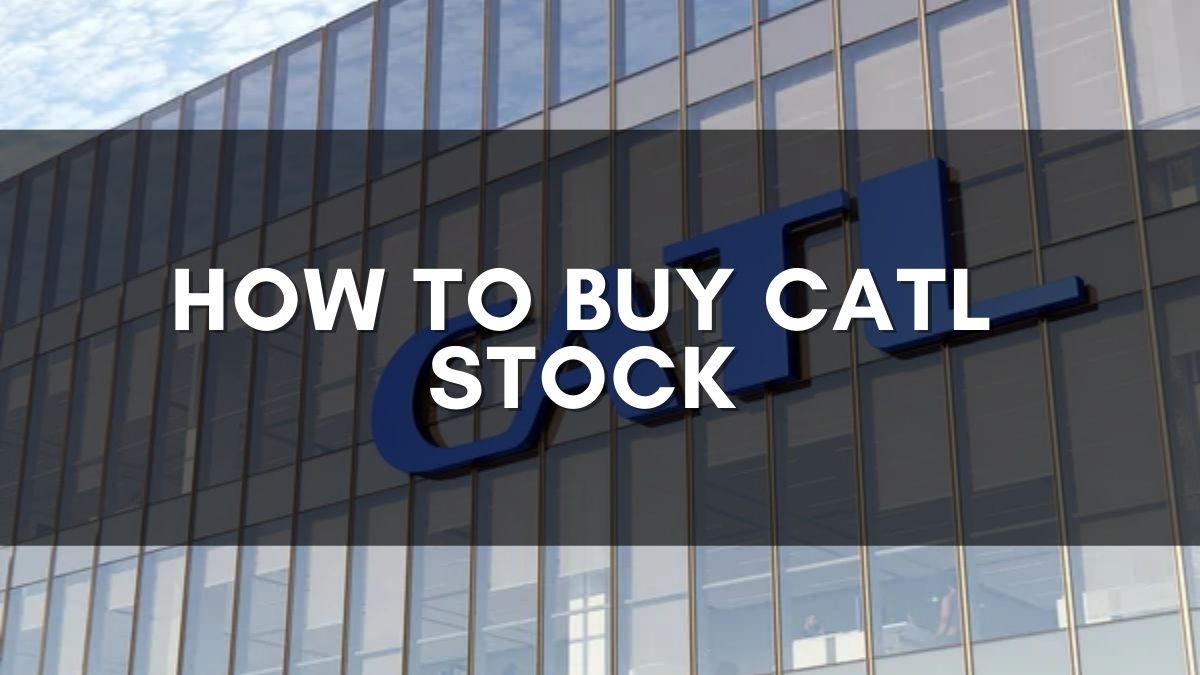 Contemporary Amperex Technology Co LTD – CATL is a popular publicly listed company that manufactures lithium batteries. This article discusses all the details and procedures you should follow to buy/sell CATL stocks. But before we get into it, let's take a look at some of the company details of CATL.
How To Buy CATL Stock?
One of the ways to buy CATL stock is through online brokers, especially if you choose the right broker. The only thing you must plan with good research is the right purchasing and selling time of the CATL stock.
Here are the steps to buy CATL stocks in a bit more detail.
How to Invest in CATL Stocks
The first step to buying CATL stocks is to choose a reputable online broker that offers CATL stocks. Consider factors such as the broker's fees, security measures, user-friendliness, and available investment options when selecting. It is a good idea to choose from any of the brokers we have mentioned, as they all offer good trading benefits.
eToro is one of the online brokerage platforms offering a range of securities and financial instruments to invest in. Below, I've included a step-by-step guide to help you get started.
Step 1: Open an Account
To start using eToro, you need to create an account. To do this, go to the eToro website and click on the "Join Now" button. You'll be asked to provide your name, email address, and a password. Once you've entered your information, click on "Create Account" to proceed.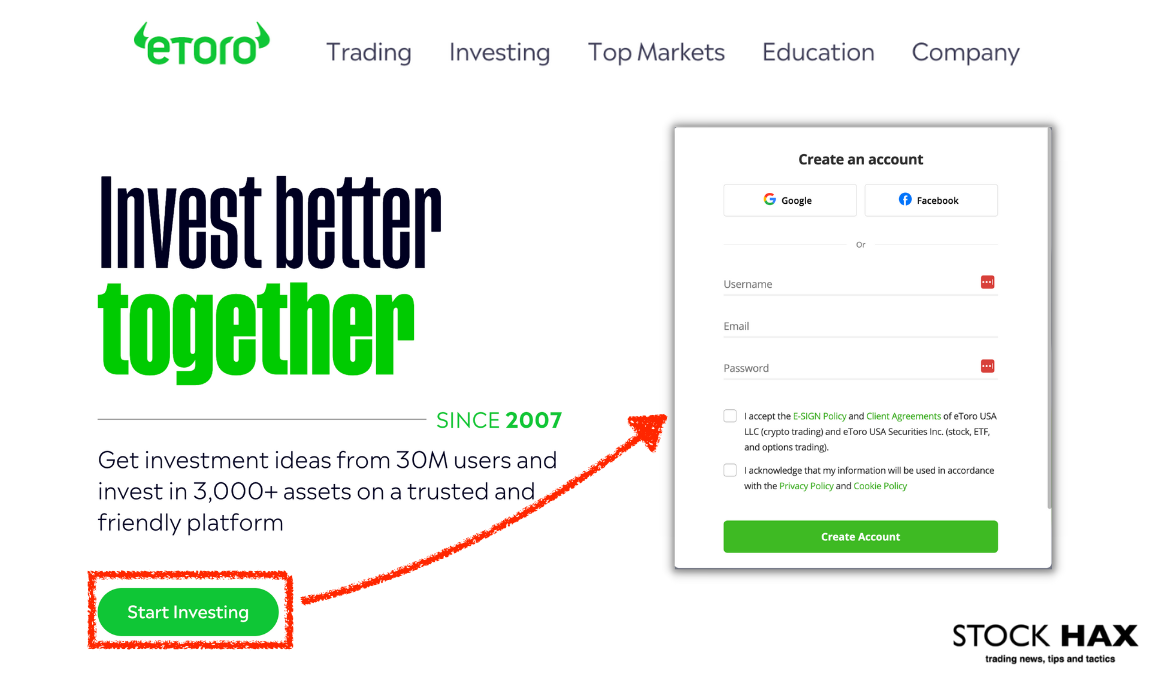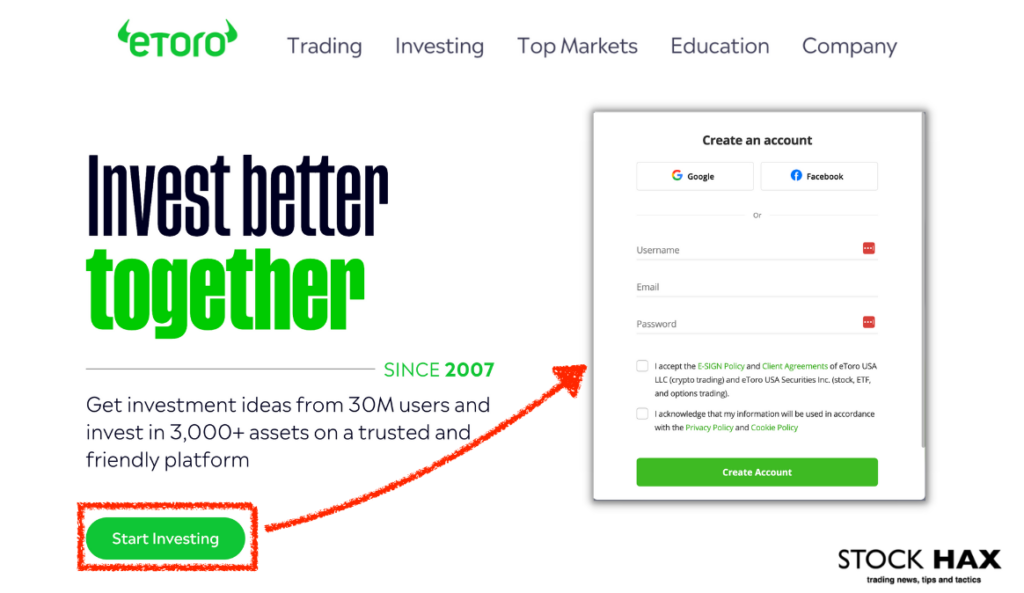 Step 2: Upload ID
After creating your account, you'll need to verify your identity by uploading a government-issued ID such as a passport or driver's license. To do this, go to your account settings and click on "Verification." Follow the instructions to upload your ID, and wait for eToro to verify your account.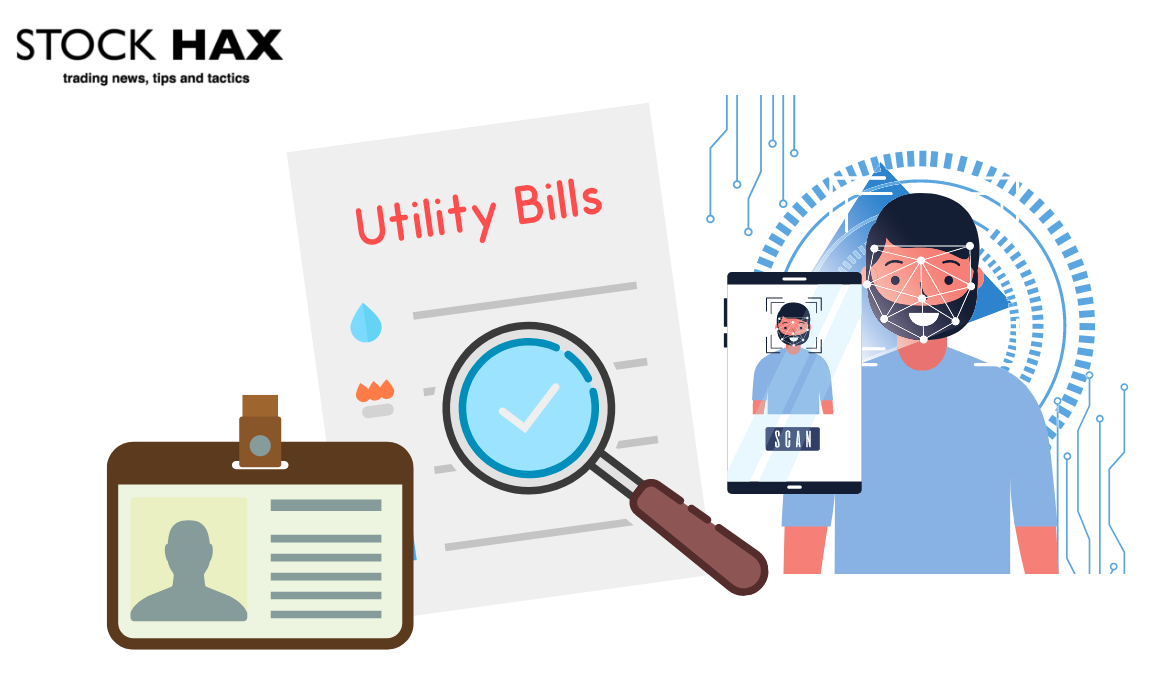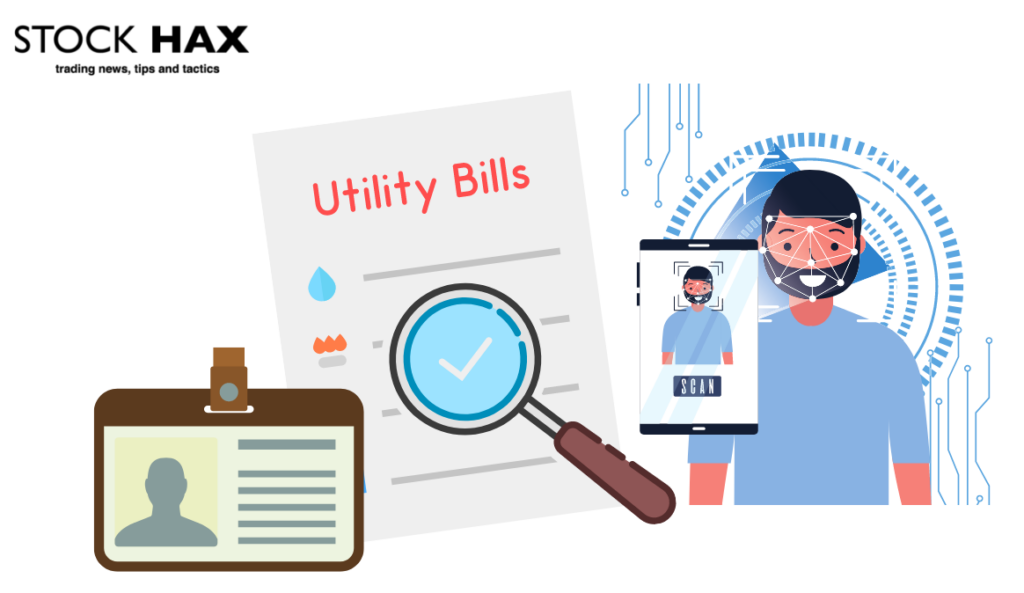 Step 3: Make a Deposit
Once your account is verified, you'll need to make a deposit in order to start trading. To do this, log in to your account and click on "Deposit Funds." Choose your preferred payment method, enter the amount you want to deposit, and follow the instructions to complete the transaction.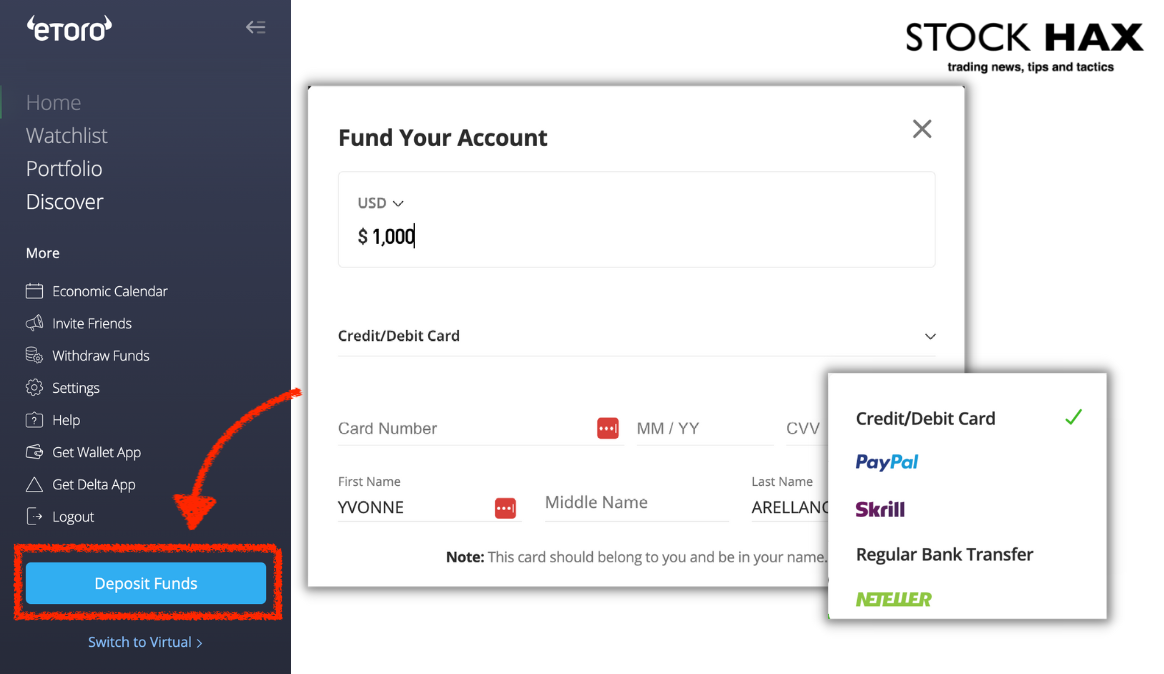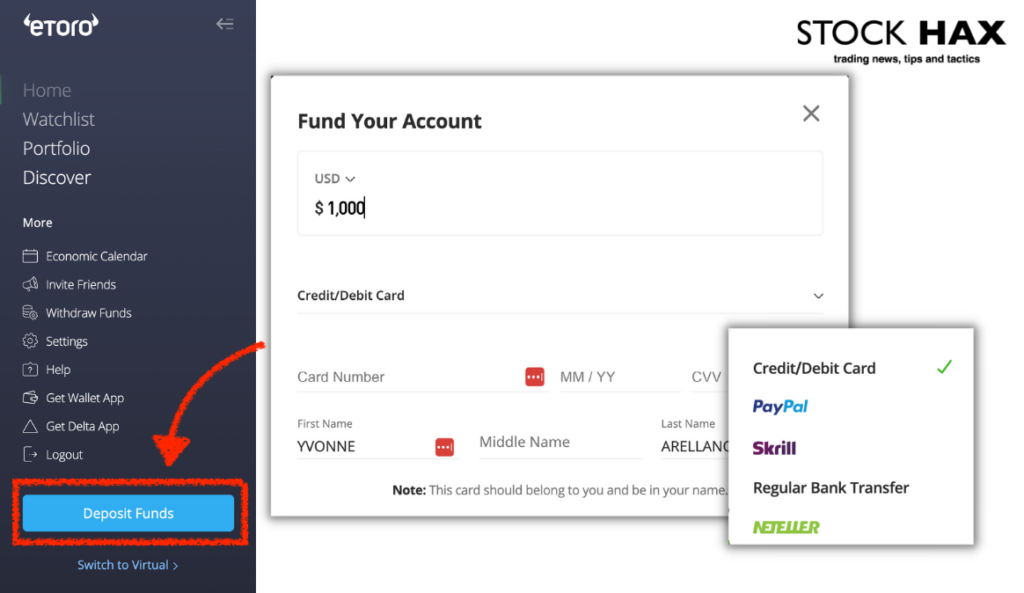 Step 4: Search for CATL
After you've made a deposit, you can start trading. To search for CATL (the stock you want to buy), go to the eToro platform and type "CATL" into the search bar. The platform will display information about the stock, including its price and performance.
Step 5: Invest CATL
To invest in CATL, click on the "Trade" button next to the stock's name. Enter the amount you want to invest, and choose whether you want to buy the stock at the current market price or set a limit order. Follow the instructions to complete the trade.
And there you have it! With these five simple steps, you should be able to open an account on eToro, upload your ID, make a deposit, search for CATL, and buy the stock. If you need more information on any of these steps, you might find it helpful to check our eToro review.
1. Choose a Brokerage Account
The first step to buying CATL stocks is to choose a reputable online broker that offers CATL stocks. Consider factors such as the broker's fees, security measures, user-friendliness, and available investment options when selecting. It is a good idea to choose from any of the brokers we have mentioned, as they all offer good trading benefits.
2. Set Up Your Brokerage Account
Once you have selected a broker, you must complete the identity verification process and set up your trading account. This typically involves submitting personal information and documentation to the broker for review. Once the broker approves you, you can begin setting up all the other remaining information to get started.
3. Fund Your Account
After setting up your account, you will need to transfer funds to your brokerage account. This can typically be done using various methods, such as a bank transfer, credit card, or electronic payment.
4. Search for CATL Stock
Use the broker's search function to find CATL stock and add it to your watchlist or portfolio. You may also want to research the company and industry before making an investment decision. It is important to choose a broker that allows you to purchase stocks of foreign companies, especially CATL.
5. Place an Order
Once you have decided to invest in CATL, you can place an order to buy shares. There are two main types of orders: market orders and limit orders. A market order executes immediately at the current market price, while a limit order executes at a specified price or better. Consider your investment goals and risk tolerance when deciding which type of order to use.
6. Decide Your Exit
After your order has been executed, keep track of your investment and adjust your strategy as necessary. When making investment decisions, consider the company's financial performance, industry trends, and market conditions.
It's important to remember that investing in stocks, including CATL, carries risk and is not suitable for everyone. Before making any investment decisions, consider your financial situation, investment goals, and risk tolerance, and seek the advice of a financial advisor, if necessary.
Now that you know how to purchase CATL Stock, let's take a look at some of the pros and cons of investing in this company.
Pros & Cons of CATL
Here are some potential pros and cons of buying CATL stocks.
Pros
CATL is a leading player in the rapidly growing electric vehicle (EV) battery market, which is expected to see significant growth in the coming years as more countries move towards the electrification of transportation.
CATL has partnerships with major automakers such as Volkswagen and BMW, which could provide a steady revenue stream for the company.
The company has a solid balance sheet with relatively high levels of cash reserves.
Cons
The EV market is highly competitive and subject to rapid technological change, which could impact CATL's competitiveness and profitability in the future.
CATL is a Chinese company, and additional risks may be associated with investing in a foreign company, such as currency fluctuations, geopolitical risks, and regulations.
Our Favorite Platforms to Buy CATL from
Several platforms list the CATL stock including major stock exchanges such as the Shanghai Stock Exchange and the Shenzhen Stock Exchange and online brokerage platforms like TD Ameritrade, E-Trade, and Charles Schwab. However, choosing the platform depend on your current location of residence.
If you are not in China, online brokers are your only option. You should also consider the brokerage fees, commissions, trading tools, and other technical aspects when finalizing the online broker. Here are our three best platforms to buy CATL stocks.
1. eToro
eToro is a well-known online broker that allows individuals to invest in various financial assets, including stocks such as CATL. As mentioned on the website, eToro comes with additional resources for the investors on top of the standard brokerage, such as educational materials, news, and articles as well as social trading capabilities that enable users to interact with each other and have the possibility to see what other investors are doing. eToro offers investors a user-friendly platform that allows for easy buying and selling of stocks, making it a convenient option for individuals who may not have a lot of time or resources to invest.
eToro is also known for providing in-depth market analysis and research tools, which can help investors make informed decisions regarding the trends of CATL.
2. AvaTrade
AvaTrade is another quality online brokerage that enables you to invest in CATL stocks. AvaTrade offers diverse investment options to help you diversify your portfolios and minimize the overall risk. Furthermore, AvaTrade provides access to educational resources and market analysis tools that keep you aware of the company's performance. The brokerage also offers advanced trading tools that allow you to analyze market trends and purchase short-term and long-term stocks.
3. Interactive Brokers
Interactive Brokers is an online broker that allows individuals to invest in CATL. The platform provides several benefits for investors, including advanced trading tools and resources. This global reach allows for investments in international markets, diverse investment options for portfolio diversification, low commission fees, and strong regulation for added security.
What Is CATL?
CATL (Contemporary Amperex Technology Limited) is a Chinese manufacturer of lithium-ion batteries for electric vehicles (EVs) and energy storage systems. The company was founded in 2011 and is headquartered in Ningde, Fujian province, China. CATL's batteries are used in a wide range of EV models from various manufacturers, including BMW, Volkswagen, and Toyota. The company has also expanded its business to Europe, with a factory in Germany and an R&D center in Denmark.
When Did The CATL Go Public?
CATL went public in 2018 on the Shanghai Stock Exchange (SSE) under the ticker symbol "300750". The company issued shares at a price of CNY 23.77 (around $3.40) per share and raised approximately CNY 17.4 billion ($2.5 billion) in its initial public offering (IPO). Investors well received the IPO, and the shares ended on the first day of trading at CNY 27.30 per share, up 15.3% from the IPO price.
What Are the Benefits of Purchasing CATL?
The decision to invest in a particular company's stock is largely based on an individual's goals and preferences. Nonetheless, investing in a company such as CATL may offer certain investment benefits.
1. Long-Term Returns
CATL is one of the leading companies in the rapidly growing electric vehicle (EV) and energy storage market. The global demand for EVs is expected to continue to rise in the coming years, driven by government policies to promote cleaner transportation and increase consumer awareness of the environmental benefits of EVs.
2. Player In EV Battery Market
CATL has also established itself as a major player in the EV battery market, supplying batteries to major automakers such as Volkswagen and BMW.
3. Diversification
Adding CATL stock to your portfolio can help diversify your holdings and reduce overall risk. If the company continues to perform well, the value of its stocks may increase and provide a return on investment.
The Bottom Point
CATL has a strong global presence, supplying batteries to major automakers such as Tesla, BMW, and Toyota. With the growing demand for EVs, CATL has invested heavily in research and development to stay ahead of its competitors and maintain its position as a leader in the battery industry.
Risk Disclaimer
StockHax strives to provide unbiased and reliable information on cryptocurrency, finance, trading, and stocks. However, we cannot provide financial advice and urge users to do their own research and due diligence.
Read More