This website and its content are not intended to provide professional or financial advice. The views expressed here are based solely on the writer's opinion, research, and personal experience, and should not be taken as factual information. The author is not a financial advisor and lacks relevant certifications in that regard. We highly recommend consulting a qualified financial advisor before making any investment decisions, as the information presented on this site is general in nature and may not be tailored to individual needs or circumstances.
Automated Investing for New Traders
Capital One Sarebuilder (now known as Capital One Investing) is one of the platforms available for investors. With an affordable trade commission of $6.95, and the chance to lower those costs if you do automatic investments, Sharebuilder offers some great incentives for customers who want to automate their trading.

Low commissions for automatic investments
Portfolio Builder Tools
No desktop trading platform
Pros
Automatic investments with industry-low commissions
Decently low regular commission fees for stocks and options
Reputable research and education tools
Robust Portfolio Builder tool
Cons
No desktop trading platform
No commission-free ETFs
Few resources for advanced investors
High account transfer fees
Low investment selection
Sharebuilder Highlights

| | |
| --- | --- |
| 💰 Account Minimum | Has no account minimum for most accounts, except for $500 for Core Portfolios (robo-advisor) and $2,000 for margin accounts |
| 💸 Commission Fees | Charges $0 per stock/ETF trade and $0.65 per options contract (or $0.50 with 30+ trades per quarter) |
| 💼 Investment Options | Supports stocks, ETFs, mutual funds, bonds, options, futures, and forex. It does not offer cryptocurrencies or fractional shares of stocks/ETFs. |
| 🤖 Robo-Advisor | Offers a robo-advisor service called Core Portfolios that charges a 0.30% annual advisory fee and invests in a diversified portfolio of ETFs based on your risk profile and goals. |
| 📊 Research and Analysis | Provides a variety of research and analysis tools, such as real-time quotes, charts, screeners, news, analyst ratings, earnings reports, and more. It also integrates with third-party providers such as Morningstar, Thomson Reuters, and TipRanks. |
| 📱 Mobile App | Has a mobile app that allows you to access your account, trade stocks/ETFs/options/futures/mutual funds/forex, view market data, access research tools, deposit checks, transfer money, and more. |
| 🏦 Retirement Accounts | Offers retirement accounts such as traditional/Roth/rollover IRAs, SEP/SIMPLE IRAs for small businesses, solo 401(k)s for self-employed individuals, and managed IRAs through Core Portfolios or other advisory services. |
| 🎓 IRA Accounts | Offers IRA accounts that have no annual fees or minimums and offer tax benefits and a wide range of investment choices. |
| 📈 Trading Platform | Offers a trading platform called Power ETRADE that is designed for active traders who want to trade stocks/ETFs/options/futures with advanced tools, charts, screeners, scanners, alerts, and more. |
| 📞 Customer Service | Offers customer service by phone (24/7), live chat (Monday-Friday 8 a.m.-10 p.m. ET), email (within 24 hours), or branch (30 locations nationwide). |
| 📚 Educational Resources | Offers educational resources such as articles, videos, webinars, courses, podcasts, and events on various investing topics for different skill levels. |
| 🌕 Fractional Shares | Does not offer fractional shares of stocks/ETFs. |
| 🌱 Socially Responsible | Does not offer any socially responsible investing portfolios or funds. |
| 🌎 International Investing | Does not offer any international investing options beyond forex trading. |
| 💳 Cash Management | Offers a cash management service called ETRADE Checking that comes with a debit card and unlimited ATM fee refunds. However, it does not pay any interest or offer any cash back rewards. |
| 🔍 Margin Trading | Offers margin trading that allows you to borrow money to trade securities at interest rates ranging from 3.45% to 8.95%, depending on your account balance. These rates are lower than some other brokers but higher than others. |
| ⚙️ Options Trading | Offers options trading that allows you to trade various options strategies with low commissions and advanced tools on Power ETRADE. |
| ₿ Cryptocurrency Trading | Does not offer cryptocurrency trading. |
| 🛡️ Account Security | ShareBuilder uses advanced security measures to protect users' accounts, including 128-bit SSL encryption and two-factor authentication. |
| 💹 Leverage | ShareBuilder does not offer leverage. |
| ⚖ Regulation | ShareBuilder is a member of the Securities Investor Protection Corporation (SIPC) and is regulated by the Financial Industry Regulatory Authority (FINRA). It is also registered with the Securities and Exchange Commission (SEC). For international users, ShareBuilder is not available in the UK, EU, or AU. |
Some users highlight that one of the advantages of Sharebuilder might be its commitment to having automatic investing plans. Want to just pick a stock, ETF or mutual fund and keep growing your investment in it? Sharebuilder's plans allow you to pay much less for making those consistent deposits.
Capital One Investing Sharebuilder Plans charge only $3.95 per trade (practically an industry low) for those deposits that are set automatically for customers. Sharebuilder offers more than 7,000 ETFs and stocks to choose from, and lets people set those investments for automatic monthly, biweekly or weekly deposits. It's an unprecedented system that can really pay off if you use it right.
Capital One offers these trading features directly through its website; fortunately, those pages are still quite intuitive and user-friendly. However, this offers little for advanced traders to grab onto, making it frustrating to work with if you have any experience in the market.
In lieu of a dedicated trading platform, Capital One Investing boasts many other tools for research and education that it hopes will fill the gap. They have an investment screener that sorts ETFs, stocks and mutual funds based on your preferred criteria (dividend yield, fund strategy, gross expense ratio, 90-day average volume, Morningstar rating).
Another advantageous feature is the What If I Had Invested tool, which demonstrates the potential value of stocks you've already invested in at various levels on previous dates. It's a great, hands-on way to show new investors the value of striking while the iron is hot on their preferred stock.
Perhaps most useful for investors is Capital One Investing's Portfolio Builder, which benefits ETF investors the most. With Portfolio Builder, customers can create their own diversified portfolios of ETFs, with their asset allocation calibrated for maximum performance.
All you have to do is pick your investment style and a price point for regular investments, and Portfolio Builder creates a portfolio of six to eight ETFs, between which your automated deposits will be split (minus an $18.95 commission).
One other nice features is Express Funding, which lets users place buy orders even when they don't have the cash available. When you buy this way through Express Funding, the platform will automatically create an electronic funds deposit to transfer the balance from whatever bank account you have linked.
In addition to those features, Sharebuilder also boasts some adequate charting, heat mapping, watchlists and tracking alerts.
Opening an account with Capital One Investing is just as easy as most other brokerage firms — just head online and fill out the online form with the requisite information (date of birth, SSN, employment/financial data), and you'll be set to go. This information varies depending on what kind of account you want to open, of course.
Like most other investment firms, you can even open up custodial accounts and education savings accounts for minors, to help them save for their college or provide a general fund for their well-being. Options trading and Margin Accounts are features that can also be optionally applied to your existing account when you sign up.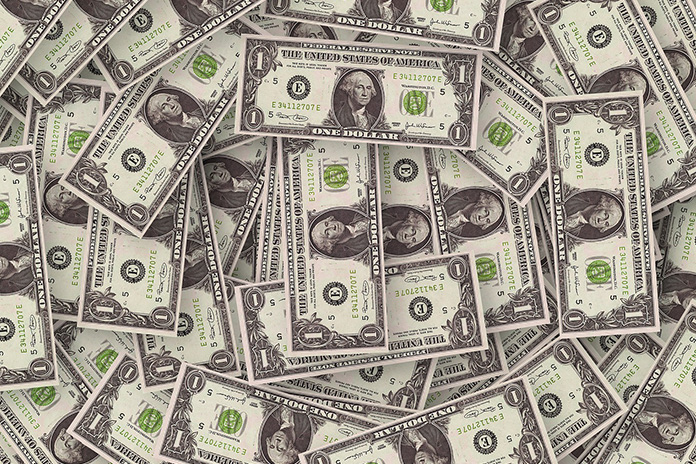 Sharebuilder offers a plethora of accounts for traders, including Traditional and Roth IRAs, individual and joint non-retirement accounts, Coverdell, and custodial accounts. There are no account minimums, though there is a steep $75 outgoing transfer fee that would be best avoided if possible.
As a whole, Sharebuilder's account fees are pretty reasonable, though nowhere near the rock-bottom prices of something like TradeKing. At $6.95 per trade, the default rate for Sharebuilder is mid-range for a company of its size.
Where the real savings kick in is Sharebuilder's aforementioned automatic investing plans — stock/ETF commissions for those drop to $3.95 per trade, which is even below TradeKing for affordability. Options trades, however, remain at $6.95, plus $0.75 per contract.
If you want to dabble in broker-assisted trades, the rates skyrocket to $19.95 per trade, which is still quite pricey. What's more, the features set for Sharebuilder is heavily skewed toward beginner traders, which further inspires them to spend money on these broker-assisted trades.
Sharebuilder commits to having no commission fees for ETFs while Capital One Investing requires some fees for ETF trading.
Luckily, with the aforementioned Portfolio Builder, customers can still make up for those losses by selecting a portfolio of affordable ETFs and investing in them. The $18.95 commission for that seems steep, but at least makes it cheaper than investing in each ETF by itself.
What's more, despite these options, Sharebuilder customers are unable to invest in individual bonds, futures or forex. However, given the company's focus on newer investors, those realms of trading might not be on their radars..
Sharebuilder's main audience seems to be traders who want to find a way to take the guesswork out of their trading careers. Beginner investors who are into automatic investing plans can find a lot to love about Sharebuilder's incentives, as it allows them to get paid for just picking a plan and sticking with it.
Traders who are already Capital One customers would do well to go with Sharebuilder. Being under the Capital One umbrella gives it a level of integration that would be more awkward if you were to split your investments and banking between different companies.
This integration works hand in hand with their admirable customer service; with phone support during regular office hours, live chat and email support, Sharebuilder offers good-but-not-great customer service. However, Capital One branch locations can also be visited to get investment advice in-person.
Other Good Products
If you are a Bank of America customer, but are intrigued by the idea of integrating your investments with your banking, Merrill Edge is likely your preferred solution among available brokerages. Like Sharebuilder, they provide easy incentives for having high mutual account balances between your banking and your investments. This makes it easier for beginner investors to get started with an infrastructure they're familiar with.
TradeKing is one of the platforms available for investors. TradeKing's trade fees are $4.95 to Sharebuilder's $6.95.
For investors who are just starting out, and want a similarly hands-off approach to their investment careers, Stash Invest is a user-friendly way to begin an investment career. They have a similarly low account minimum (only need $5 to start investing), and the whole process is based around a mobile app that is extremely easy to use. They even have automatic investment options there as well, for those who want similar automation to Sharebuilder.
A Few Final Thoughts
The appeal of automatic investment is absolutely clear, especially for newer investors who might be intimidated by the prospect of throwing significant amounts of time and money into playing the stock game. Capital One Investing saves a lot for these kinds of traders by incentivizing automatic trading with dirt cheap commissions, which is always an advantage.
However, it must be said that the kind of robust features and functionality more advanced traders might expect of a trading platform are almost entirely missing in Sharebuilder. With no desktop platform, or commission-free ETFs, traders who know a little bit more about the trading process and are looking to maximize their own investments might want to look elsewhere.
To that end, Sharebuilder in its current form (Capital One Investing) provides a workable platform for casual investors to start consistently investing, especially with their extremely admirable automatic investment plan. Their investment options are somewhat lacking, but what ones they do have are supported well by their existing features, like Portfolio Builder.
In that context, and considering the streamlining of Capital One banking solutions for those with similar accounts, user feedback shows that Sharebuilder might be lacking advanced tracking tools but may be more appropriate to those with retirement investing goals.
Risk Disclaimer
StockHax strives to provide unbiased and reliable information on cryptocurrency, finance, trading, and stocks. However, we cannot provide financial advice and urge users to do their own research and due diligence.
Read More