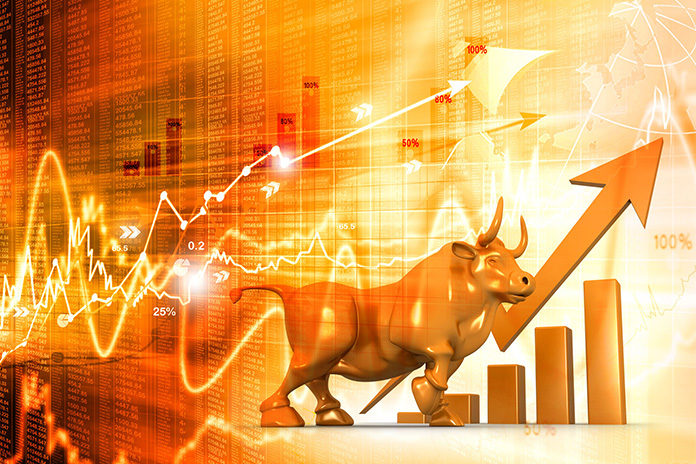 Intro
When it comes to investing, your occupation often qualifies you for some unique opportunities. In the case of teachers, researchers and people in cultural and medical fields, TIAA-CREF (now TIAA) has long been their primary investment solution. Let's compare it to a more conventional broker like Fidelity to see how it stacks up.
Features, Fees & Ratings Comparison Table
| | TIAA-CREF | Fidelity |
| --- | --- | --- |
| Customer Service | Phone support during regular business hours | Phone, email and chat support; Virtual Assistant to guide customer through FAQs |
| User-Friendliness | User-friendly online interface; free mobile app that can be tied to Apple Watch | Simple online interface allows for easy trading |
| Flexibility | Easy access to accounts; identical trade rates along most asset classes | Greater user friendliness; direct user interface, easier access to accounts |
| Fees | $7.95 per trade ($9.99 per trade/$2 per contract for options); $50 mutual fund commissions | $7.95 per trade (plus $0.75 per contract for options); opening account balance of $25,000; $49.95 for most mutual fund commissions |
| Features | Retirement plan administration and annuity products; high quality line of mutual funds | Active Trader ProPlatforms; free guidance and investment goals |
Features & Primary Uses
TIAA-CREF (Teachers Insurance and Annuity Association — College Retirement Equities Fund) is a Fortune 100 company that chiefly provides retirement investment services for people who work in the fields of culture, medicine, research and academia. They serve more than 5 million active and retired workers, and manage around $889 billion in combined assets.
One of the central uses for TIAA is to allow people in their qualifying fields to set up retirement plans, which employers can sponsor. TIAA consultants are also on hand to guide people's investments and suggests ways to work their annuities and mutual funds to gain the most profit.
Fidelity, meanwhile, is a low-cost brokerage firm that manages about $1 trillion in retail net assets, and focuses on investing in mutual and index funds. Fidelity works with both active and passive index funds to provide variety for its customers.
One of the biggest draws for Fidelity is its focus on active wealth management, as it stays popular and affordable by providing high-quality financial advisory services, online tools and asset management services. This is great for investors who like to be more active with their portfolios, and saves them money by putting them in charge of their investments.
To help investors, both TIAA-CREF and Fidelity offer research tools and online trading platforms that are fairly reputable and robust. TIAA-CREF, for instance, offers Standard & Poor's Equity Research, Morningstar Fund Screener, Dow Jones Business News, 100 real time quotes and unlimited delayed quotes, among other things.
Meanwhile, Fidelity offers a similarly impressive roster of third-party experts and providers, providing independent expertise for all manner of investment strategies. Stock and ETF screeners allow users to search using hundreds of different filters, and their Stock Dashboard provides in-depth charting and Recognia-based technical events.
When it comes to their user interfaces and trading platforms, TIAA-CREF's solutions are surprisingly features-laden. While they only have a Web-based online interface, it is quite user-friendly and intuitive, especially for less advanced traders. Fidelity's Active AutoTrader ProPlatform, meanwhile, is extremely robust and comprehensive, making it the better option.
In the end, Fidelity provides just a few more features than TIAA-CREF, when viewed through a modern investment perspective. TIAA-CREF's arsenal is nothing to sneeze at, of course, but their approach suffers just slightly from being such a long-lasting traditional outfit trying to update for a more net-ready world. Fidelity's broader online features eke them toward the lead in terms of functionality.
Investment Options
TIAA-CREF and Fidelity largely focus on somewhat different things for their customers — TIAA deals chiefly with retirement accounts, while Fidelity focuses on index funds. However, both can provide myriad investment options for their users.
With TIAA, their primary focus is retirement plans and IRAs, as well as their exclusive mutual funds and annuities; however, they also provide the typical brokerage services provided by companies like Fidelity (bonds, stocks, funds, ETFs). TIAA also allows users to have regular banking, home loans, life insurance, and charitable giving options as well.
Fidelity offers a few more options than TIAA-CREF in terms of asset classes: low-cost stocks, mutual funds, ETFs, options, international investments and CDs are all there for the trading. They also keep them at the same equity trade rate, offering unlimited trades and shares for all their customers.
Fidelity's ability to trade internationally helps them immensely as a company, as well as their more active trading philosophy and, of course, their ability to cater to people outside of academia and TIAA-related fields.
However, one thing that can't be ignored is that TIAA-CREF's bread and butter — their mutual funds — are some of the highest-rated mutual funds out there. They carry funds at all levels of risk, allowing users to choose from either lifecycle or target date funds, customizing their investment experience among these reputable assets with a level of security that Fidelity can't quite match.
TIAA-CREF's high-quality mutual funds, and the presence of normal banking and brokerage services, gives them the edge here. While Fidelity's rates are still extremely low and highly reputable, if you qualify for TIAA's mutual funds and annuities you inherently get an advantage through employer support and the high quality of said assets.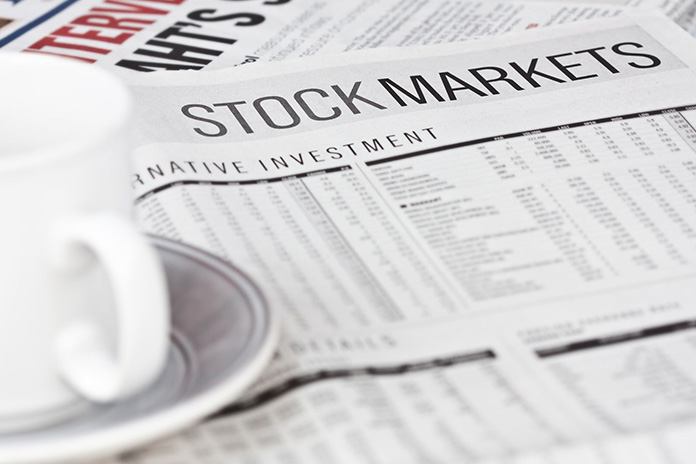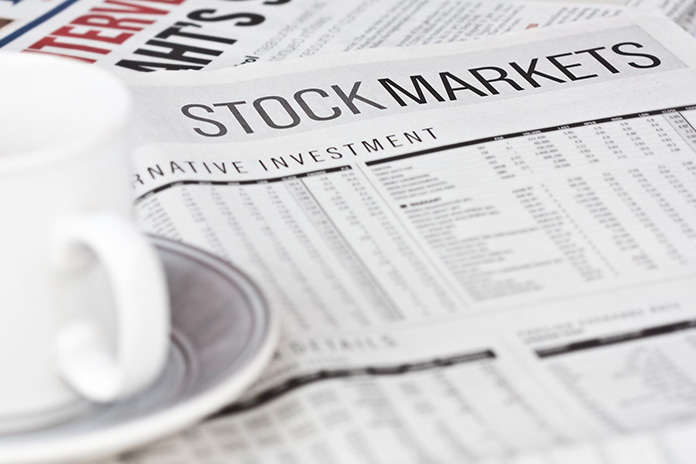 Fees
Consistency is the name of the game, and both TIAA-CREF and Fidelity are incredibly consistent when it comes to their competitive fees and commissions. As an entry-level solution, Fidelity just requires a minimum balance of $2,500, and investments of any kind only cost $7.95 each trade in commissions. (Options trading costs an additional $0.75 per contract.)
TIAA-CREF also offers $7.95 stock/ETF commissions, and offers $50 commissions for mutual funds. Fidelity's is pretty much the same at $49.95, though in some funds it can go up to $75.
Their fees are also rock bottom as well, charging nothing to set up and maintain their accounts, including IRAs.
While TIAA-CREF and Fidelity have virtually identical commission rates, the major exception to that rule is options trading, in which TIAA-CREF's rates go up to $9.99 per trade (with a whopping $2 per contract). That's a marked increase in price, which technically makes Fidelity eke out the win on cost.
Asset Allocation
Asset allocation is important for picking the right distribution of investments, and both TIAA-CREF and Fidelity take steps to ensure proper diversification so your long-term investments are safe.
Fidelity, for instance, places a heavy focus on diversifying portfolios, providing a number of asset allocation funds that are supported by research and lets their traders have a tremendous amount of flexibility.
Fidelity's approach is to do macroeconomic, quantitative and fundamental analyses for all their portfolios and funds to find the perfect investment ideas for your investment goals. To be fair, the auto-trading that works as part of Fidelity's approach takes this largely out of the trader's hands, but it still runs on sound principles.
TIAA-CREF, meanwhile, has a decent Asset Allocation Evaluator tool that helps you find examples of the best ways to allocate investment savings among several different asset classes.
Which Should You Pick? Who Is Each Good For?
One obvious choice lies in your occupation — are you a teacher? Or someone who works in medical, research, or cultural fields? If so, you're likely to go for TIAA-CREF, as the infrastructure is already there for you to integrate your investments into your financial life.
Fidelity, on the other hand, is great for traders who want to be more aggressive and active with their portfolios. They've got the same low trade cost, along with a robust online trading platform, to help traders actively manage their funds in a way that allows them to gain substantial ROIs.
Unlike the comparatively old-fashioned approach of TIAA-CREF, Fidelity has a service-oriented approach to allow tech-savvy traders to maximize their profits on their platform. You'll get more of a focus on apps and other technology, and be generally more hands-on with your investing.
From a customer service perspective, investors have to choose between quantity or quality. TIAA-CREF only really offers limited phone support for customers, but in general they're very responsive and helpful. Fidelity is slightly less responsive, but they offer more options for customer service (such as email and chat support, as well as an automated Virtual Assistant).
Another thing to keep in mind is that, for the most part, TIAA-CREF and Fidelity have virtually identical commission rates. If you want to go for options trading as your primary mode of investment, Fidelity just edges out TIAA-CREF at $2 less per trade (and $1.25 less per contract), but otherwise they're set up pretty similarly.
In the end, if you're a non-teacher who wants a solid investment solution, Fidelity is your only option between the two. However, if you qualify for TIAA-CREF, and still want some better options trading, give Fidelity a shot.
Both services are fantastic solutions for people wanting to solidify their investments; just look at what you want out of your broker, and it's possible to make the right choice.

Images by:
©hywards/123RF Stock Photo, ©winnond/123RF Stock Photo