If you're an avid gamer, you may already be familiar with Discord. And thanks to its increasing popularity, even non-gamers may have heard of Discord. Discord was launched in 2015 and manages an instant messaging platform and mobile app that enables people to communicate when playing PC games together. The platform was intended to solve "discord in the gaming community." Users create servers in which they can communicate through voice calls, video calls, text messages, media files, and private chats.
There are a variety of ways gamers can communicate online, but a lot of them are set up for specific hardware. Discord is not. It integrates with both PlayStation and Xbox, for example. Not being tied to any one particular gaming console has not only made Discord popular amongst gamers but with people in non-gaming communities as well.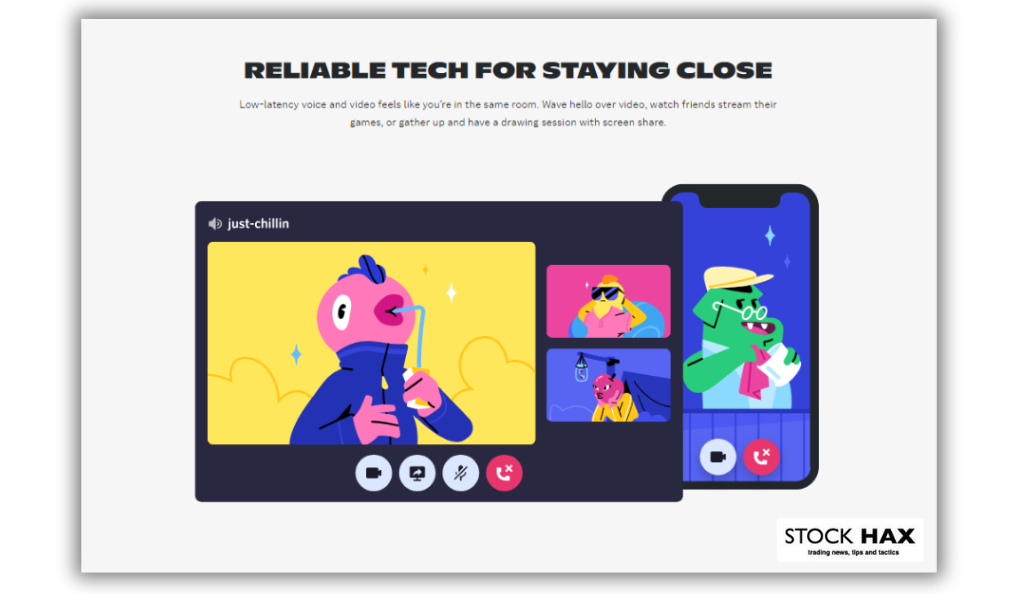 A Wider Audience
While the majority of Discord users are still gamers, the app has attracted a wide variety of users in all sorts of different communities. Discord's growth was partly spurred by the pandemic when people were looking for social interaction while stuck in lockdown. One Discord server can host up to 500,000 members, host 50 categories, and 500 channels. Discord servers can be made public or private. Users have access to custom emojis, and moderators can be appointed to police users and comments. Discord has a free version and premium versions that come with extras like customization options.
Discord has tripled its number of users in the past three years, with more than a quarter billion users worldwide. Estimates have shown year-over-year growth in the triple digits every year since 2019. Discord is in the communications sector. There is a lot of growth potential because communications companies invest heavily in new technology and innovation and have a worldwide reach.
At the time of writing, Discord is a private company, so potential investors cannot buy shares in the company on the stock market.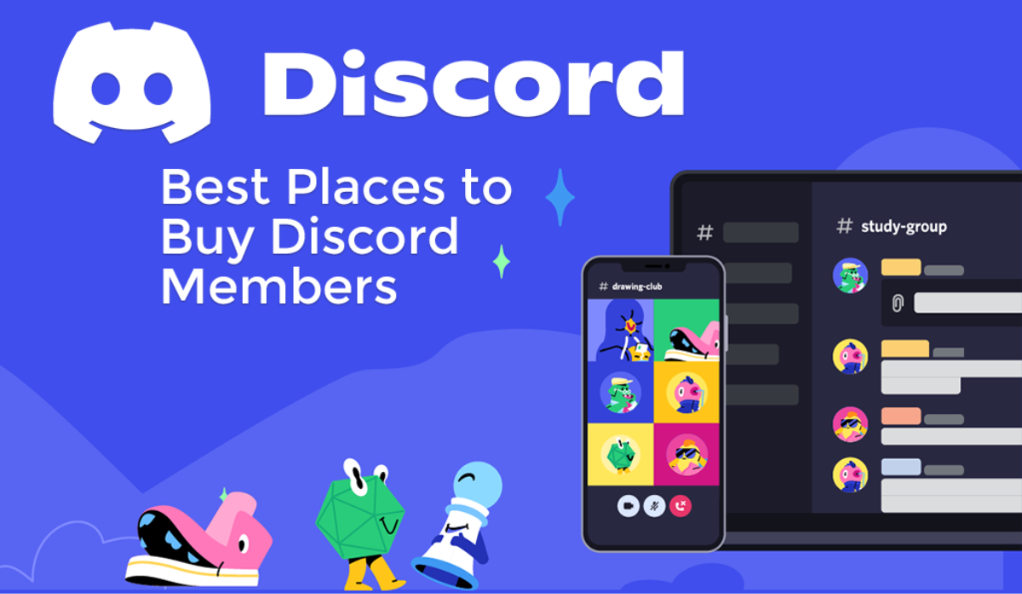 Can You Buy Discord Stock? Is Discord Publicly Traded?
Discord is not a public company, so it's not listed on any stock exchange. It's easy for investors to do research into public companies because most of the information they're looking for is made available by the companies themselves or can be accessed through the SEC. Additional information investors might want before making a decision, like revenue, year-over-year growth, and the number of employees, is easy to find with a quick online search.
The same can't be said for private companies. Since there is no stock for sale, private companies do not have to report or disclose financial or other operational information to either the public or the SEC. Additionally, their tax filings are not public record, and employees, investors, customers, and partners may be under non-disclosure or confidentiality agreements that forbid them from disclosing information. Potential future investors are left to cobble together what information they can find.
Who Owns Discord?
The two co-founders of Discord, Jason Citron and Stanislav Vishnevsiy, are believed to own a sizeable portion of the company. Citron is the current CEO, and Vishnevsiy is the CTO. Prior to starting Discord, Citron ran OpenFeint, a social gaming network that he sold to GREE, a Japanese gaming company, in 2011 for $104 million.
Before linking up with Citron, Stanislav Vishnevsiy was a Lead Software Engineer at GREE, where he worked on Guildwork.com, a social network, and web hosting service created for gamers. Sony made a minority investment in Discord's $100 million H round, but the amount Sony invested has not been disclosed.
There are 31 Discord investors. Some of those investors include Tencent, Arcare Group, and Fidelity. Arcane Group and Fidelity are both private companies, and Tencent trades on the OTC markets. Tencent is a Chinese technology and entertainment holding company that has been involved in multiple Discord funding rounds. Arcane Group is a VC firm that focuses on blockchain technology. Fidelity is an American company and one of the biggest asset managers in the world.
Through multiple rounds of funding, Discord has raised $995 and is said to have rejected a $12 billion takeover offer from Microsoft in 2021. Discord has reportedly turned away other suitors, too, including Amazon and Epic Games.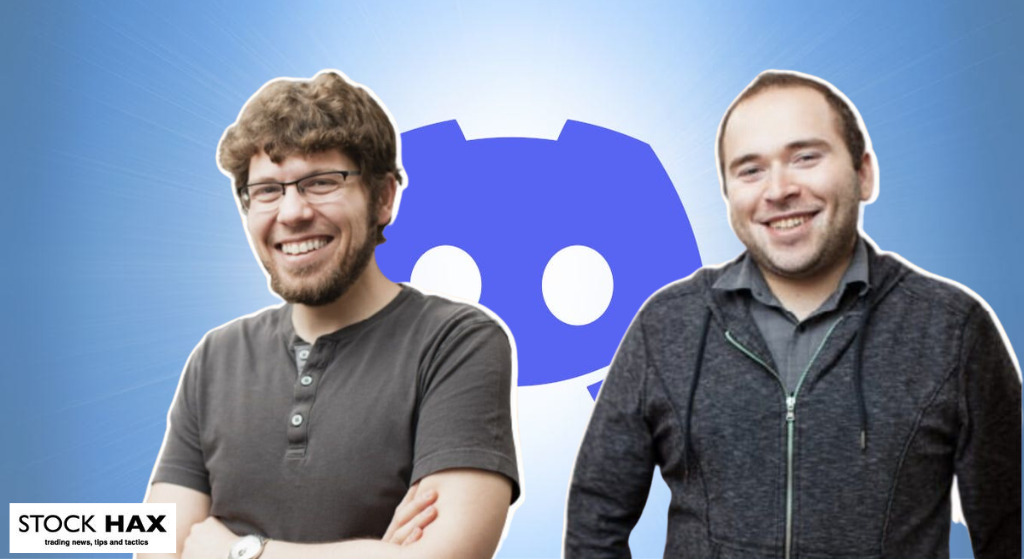 Is the Parent Company Publicly Traded?
Discord does not have a parent company, as the founders are thought to own the majority stake. However, you can invest in some of the companies that have made investments in Discord as an indirect way to invest in Discord. Both Sony and Tencent are available to retail traders, and each has invested in Discord.
Sony (NYSE: SONY): Sony is a Japanese company primarily in the entertainment sector, and perhaps its best-known product is the PlayStation. Given Discord's place in the gaming world, Sony seemed like a natural fit.
Tencent (OTCMKTS: TCEHY): Tencent is a massive Chinese tech company that owns many other tech companies, social media platforms, and apps. Tencent is available on the OTC market. OTC markets are a place where securities not listed on major U.S. exchanges can be bought and sold. OTC securities are traded via broker-dealers often because they don't meet the requirements to be traded on major U.S. exchanges.
As a foreign company, Tencent falls into this category. OTC markets have fewer fees and requirements but still give foreign companies access to U.S. investors. Not being listed on a major U.S. stock exchange or being listed on an OTC market doesn't necessarily say anything good or bad about a company. It's often just a monetary issue with companies not wanting to pay to be listed. And many foreign companies listed on OTC markets are listed on exchanges in their home countries and must meet the requirements of those exchanges.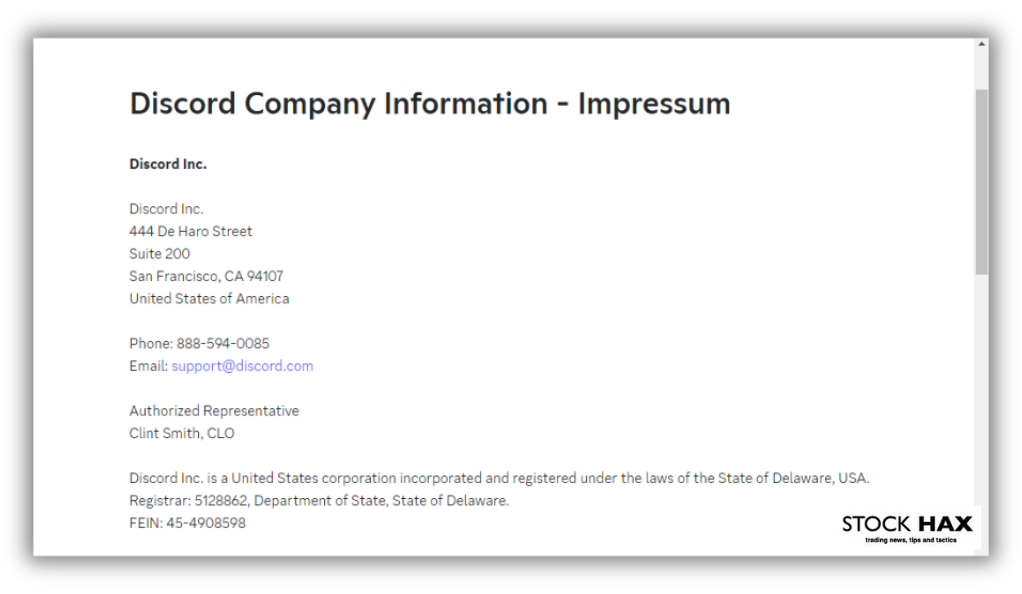 How to Invest in Discord Stock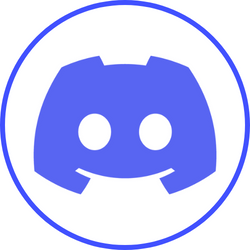 If you prefer a more direct investment in companies in the same sector, communications as Discord, these are publicly traded:
Slack (NYSE: WORK): Slack is an instant messaging program designed to make work communications more immediate. Slack has grown in popularity because it can be customized for a company's specific needs, and it integrates with several other work productivity tools like Trello and Google Drive, allowing users to access all of their work and messages in a single place. ork in one place.
Zoom (NASDAQ: ZM): Zoom is a video call platform that can be used for personal, business, and educational needs. Users can communicate via video, audio, and chat. Zoom gained in popularity during the pandemic lockdown. It allowed people to work, attend school, and socialize remotely.
Some additional communications sector stocks that are fast growing include:
InterDigital Inc ( NASDAQ: IDCC): InterDigital is a technology research and development company providing wireless and video technologies for mobile phones, networks, and services worldwide. The company is listed on NASDAQ and included in the S&P SmallCap 600.
Cogent Communications Holdings Inc. (NASDAQ: CCOI): The company is an internet service provider that operates a worldwide fiber optic network. Cogent is in 219 markets across 51 countries.
Chief: A communication platform for teams, providing a secure and private space for teams to communicate, collaborate, and manage projects.
ClassDojo is a communication platform for teachers, parents, and students, providing a secure and private space for teachers to communicate with parents and students.
Buying the Discord IPO
Discord was expected to have an IPO date in 2022. But there was a bear market between January and October of 2002, and IPOs are less likely to occur in a bear market. Add to that high rates of inflation, continued interest rate hikes by central banks around the world, and the ongoing war in Ukraine; 2022 was a bad year for IPOs in general. IPO deal proceeds fell 94% in 2022. There were several prominent IPOs in 2021, including cloud software vendors GitLab and HashiCorp, Robinhood, a stock trading app, and Toast, a restaurant software company.
Discord's institutional financing increases the probability of an IPO as those investors will want a profitable exit point.
While nothing has been announced, a Discord IPO is one of the most hotly anticipated IPOs of 2023. Given that Discord walked away from a $12 billion takeover offer, it's expected the company will remain independent and use the money raised by any IPO to expand its service offerings.
Discord has made several that indicate an IPO is around the corner. For example, in March 2021, Discord recruited former Pinterest executive Tomas Marcinkowski to join as its first-ever chief financial officer (CFO).
The company followed that high-profile hire with the addition of ex-Netflix executive Leslie Kilgore and Block's former CFO Amrita Ahuja to its board of directors.
While nothing has been announced, a Discord IPO is one of the most hotly anticipated IPOs of 2023. It's expected the company will remain independent and use the money raised by any IPO to expand its service offerings.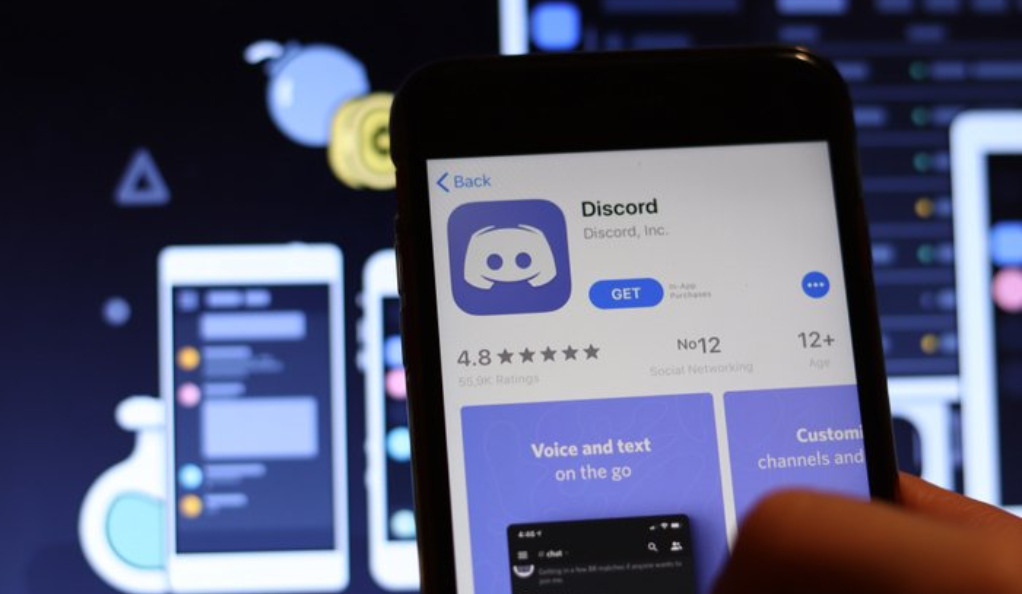 How To Buy Stocks
These are the steps investors can follow to buy Discord stock if it eventually goes public:
Create or log into your brokerage account.
Search for Discord.
Choose the number of shares you want to buy.
Place your order.
Monitor your trade to make sure it continues to fit in your overall investment portfolio.
Discord Stock Price Chart
A stock chart is a graph that shows a stock's price history; it will show the stock's current price, historical highs and lows, and trading volumes. Because Discord is a privately owned company, there is no stock chart available. This is some information that is available:
Founded: 2015
Headquarters: San Francisco, CA
Founders: Jason Citron and Stanislav Vishnevsiy
Sector: Communications
Industry: Software development
Number of Employees: 3,298
Total Funding: $995 million
Valuation Estimate: $15 billion, making Discord a "unicorn," a private company with a valuation of $1 billion or more.
Conclusion
Discord is a communications company located in San Francisco founded by gamers for gamers, although its reach has now expanded far beyond the gaming community. The two co-founders, Jason Citron, and Stanislav Vishnevsiyare, are thought to be the majority owners, but big entertainment and tech companies, including Sony and Tencent, have made large investments.
The company's IPO is thought to have been delayed by 2022's bear market and other poor market conditions that made investors more risk-averse than they had been in 2021 when there were several high-profile IPOs.Many experts speculate the Discord IPO will happen in the second half of 2023 or early in 2024.
While investors cannot yet buy Discord stock, they can invest in some of the companies that have made their own investments in Discord. Discord has shown considerable growth in the few years since its creation making it something investors are excited about. The company is valued at an estimated $15 billion, making it the kind of "unicorn" investors are keenly interested in.
FAQs
How can I invest in Discord?
Because Discord is privately owned, its stock is not available. Instead, investors can invest in it indirectly by buying stock in Sony and Tencent, two companies that have made investments in Discord and that are publicly traded.
How much is Discord stock?
Discord doesn't have stock currently, but it is estimated to be worth roughly $15 billion based on the publicly available information making it a unicorn, a company valued at more than $1 billion
Who owns Discord?
The co-founders Jason Citron and Stanislav Vishnevsiy are thought to be the majority owners. Several private and public companies own a portion of Discord, including Sony and Tencent.
When will Discord have its IPO?
The IPO was expected in 2022 but didn't happen. The suspected reason is the bear market for much of the year. Many experts believe the IPO will happen in the second half of 2023 or the first half of 2024.
Risk Disclaimer
StockHax strives to provide unbiased and reliable information on cryptocurrency, finance, trading, and stocks. However, we cannot provide financial advice and urge users to do their own research and due diligence.
Read More