This website and its content are not intended to provide professional or financial advice. The views expressed here are based solely on the writer's opinion, research, and personal experience, and should not be taken as factual information. The author is not a financial advisor and lacks relevant certifications in that regard. We highly recommend consulting a qualified financial advisor before making any investment decisions, as the information presented on this site is general in nature and may not be tailored to individual needs or circumstances.
With the rise of the Internet, the development of increasingly efficient and effective methods of cryptography, and the application of these tools in trading already-existing assets like stocks and commodities, the rise of cryptocurrency was perhaps inevitable.
And while cryptocurrencies like Bitcoin and Ethereum have grabbed headlines, the cryptocurrency market extends far beyond these two popular coins.
As CoinGecko's Bobby Ong notes at 99Bitcoins, there are currently more than 600 altcoins in the market. While most of these rely upon the fundamentals of blockchain technology, as in any market some players are better investments than others.
Evaluating Cryptocurrencies: What Factors You Must Consider
For centuries, investors have used fundamental analysis to evaluate and compare asset classes. Traditional assets have well-known means and methods for evaluating their value and potential. For instance, when evaluating stocks, potential investors frequently turn to the company's revenue or cash flow numbers.
Cryptocurrencies, however, need a different approach. "It's hard to derive an even remotely precise valuation for bitcoin from future cashflows," notes cryptocurrency fund manager Jacob Eliosoff. Instead, cryptocurrency traders have developed their own sets of metrics for evaluating potential investments — some of which are quite complex.
To simplify the process, this article focuses on three key metrics:
Trading volume. If you know anyone with a basement full of Beanie Babies no one wants, you understand the power of trading volume: There's no point to holding an asset whose value you can't realize because you can't sell it.
Market capitalization. The larger an altcoin's market capitalization is, the more difficult it is to manipulate the altcoin's price via a pump and dump scheme. Greater market capitalization requires a larger capital base to manipulate price — which limits the number of people with the power to do so.
Alexa rankings. Metrics such as the Alexa ranking of an altcoin's official website offer a way to measure a cryptocurrency's maturity and reputation, two factors that affect its trading volume and likely future value.
In addition to these metrics, evaluating a cryptocurrency's monetary rules structure, its development activity, social media reach and community, and recent news articles about it can also help you narrow down your investment choices to the altcoin that best fits your portfolio.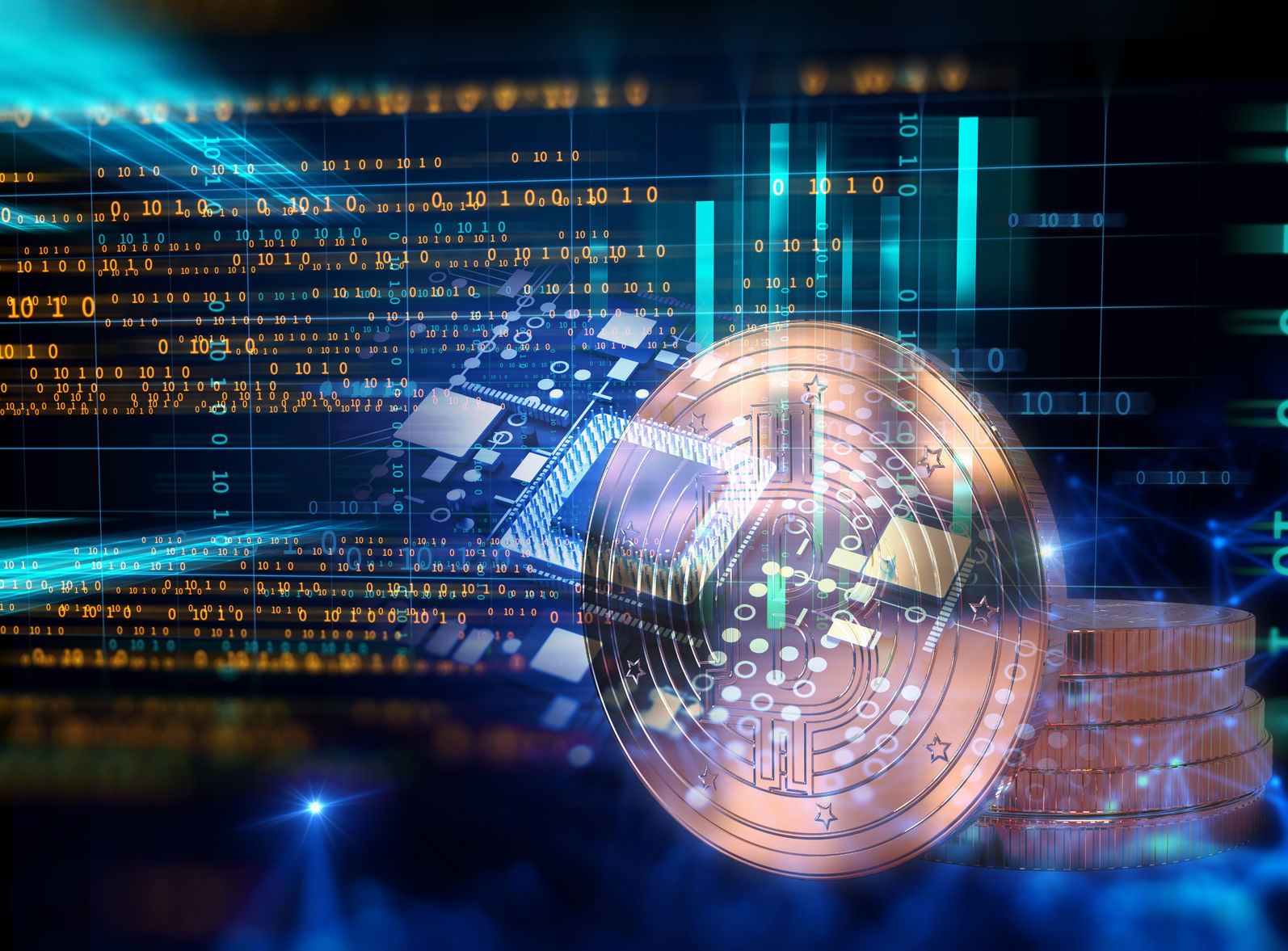 The Competitive 20: Cryptocurrencies That Deserve a Second Look
Here are 20 altcoins that deserve your attention. Metrics are as of October 2017:
Dash (DASH)
Trading Volume: $66,072,700
Market Cap: $2,353,238,822
Alexa Ranking: 32,543
From its origins as XCoin in 2014, Dash has experienced more than 1000 percent year-over-year growth, according to CEO Ryan Taylor. Dash currently has one of the largest cryptocurrency market caps, making it appealing to investors who are concerned that Bitcoin's 21-billion-coins cap may be too low to fully realize its value.
NEM (XEM)
Trading Volume: $5,812,170
Market Cap: $1,869,111,000
Alexa Ranking: 46,293
Development and community are core to the success of NEM and its public cryptocurrency, XEM. Currently, NEM is focusing on building its presence in Korea. "Interest in blockchain and cryptocurrency is skyrocketing in Korea, and it will continue to grow as one of the industry's leading markets," notes NEM Vice President Jeff McDonald.
NEO (NEO)
Trading Volume: $85,274,200
Market Cap: $1,404,795,000
Alexa Ranking: 29,220
NEO originated in China and is based on Ethereum. Calling NEO "the next big thing" in cryptocurrency, Investopedia's Joe Liebkind attributes its sudden surge (including 300-percent growth in August 2017 alone) to the developers' decision to be "relentlessly accessible" to the public, its early implementation of SegWit, and its ability to capitalize on fiat currency instability and technological advancements in China.
BitConnect (BCC)
Trading Volume: $85,274,200
Market Cap: $1,404,621,703
Alexa Ranking: 4,017
BitConnect has built one of the most-visited websites of any cryptocurrency by positioning itself as a thought leader in altcoin news and analysis — not merely as another investment option. While this altcoin is still in the accumulation phase, according to BitConnect's Jack Dean, its future looks bright.
Monero (XMR)
Trading Volume: $54,310,200
Market Cap: $1,396,054,136
Alexa Ranking: 35,290
Monero's Alexa ranking jumped from 120,000 to 35,000 between June and October 2017. Driving this popularity surge in part is the developers' commitment to continuous updating and patching of its software and their release of all meeting notes and logs. Dmitriy Lavrov at Hacked recommends Monero for its "bullish divergence" from other cryptocurrencies in recent months.
IOTA (MIOTA)
Trading Volume: $20,179,100
Market Cap: $1,177,378,453
Alexa Ranking: 29,060
IOTA's website stresses its no-fee transactions, which it attributes to its Tangle distributed ledger, and its mission to create a seamless "machine economy" within the Internet of Things. To this end, IOTA focuses on constantly improving the speed and size of allowable transactions, such as through its ad-hoc Flash channels, according to IOTA Foundation developer Lewis Freiberg.
Ethereum Classic (ETC)
Trading Volume: $78,183,200
Market Cap: $1,172,178,204
Alexa Ranking: 211,260
Ethereum Classic is a new kid on the block, and it's not. Originating from a 2016 hack that siphoned millions of dollars in value out of Ethereum, Ethereum Classic focuses on maintaining Ethereum's original blockchain. The debate over whether Ethereum's "hard fork" response to the hack was appropriate (or whether it undermined the very notion of cryptocurrency itself) has drawn significant supporters on either side, including ETC supporter and Grayscale CEO Barry Silbert. For a deeper understanding of the ethical and practical issues surrounding cryptocurrencies, Blockgeeks' history of the Ethereum/Ethereum Classic split is well worth reading.
OmiseGO (OMG)
Trading Volume: $37,913,400
Market Cap: $819,811,972
Alexa Ranking: 30,401
OmiseGO is an Ethereum-based system set for full public access in the final quarter of 2017 — but that hasn't stopped the altcoin from gaining traction with traders. Currently focused on Thailand, Japan and Singapore, the cryptocurrency has global aspirations that may help stabilize it after China's September 2017 crackdown on cryptocurrencies affected OmiseGO's values, according to Coindesk's Omkar Godbole.
Cardano (ADA)
Trading Volume: $11,738,600
Market Cap: $728,467,715
Alexa Ranking: 192,147
Cardano's platform is home to the Ada cryptocurrency. The goal of the platform is to create a method for seamless, secure financial transactions featuring Ada and also to allow the integration of decentralized apps that operate on a blockchain, according to Cardano CEO Charles Hoskinson. In this way, Cardano may be poised to leverage the "best of both worlds" in cryptocurrency protection and implementation — and may be able to avoid another Ethereum/Ethereum Classic scenario.
Qtum (QTUM)
Trading Volume: $41,677,600
Market Cap: $639,872,700
Alexa Ranking: 59,521
Another altcoin founded in China, Qtum focuses on merging blockchain applications with business needs, making business applications simultaneously more efficient and more secure. "The blockchain community and business world have been running alongside each other in parallel, and I think Qtum is where they meet," notes Fenbushi Capital managing partner Bo Shen.
Zcash (ZEC)
Trading Volume: $64,435,300
Market Cap: $582,493,506
Alexa Ranking: 23,725
"All coins are created equal," claims Zcash's tagline — but the altcoin stands apart by relying on zero-knowledge cryptography. While most cryptocurrencies are pseudonymous (your name isn't attached but the identifier can be traced back to you), Zcash strives to be truly anonymous, keeping users' identifying data out of the process entirely. By doing so, Zcash hopes to "enhance the next generation of financial services applications," according to lead architect Suresh Shetty.
Lisk (LSK)
Trading Volume: $12,569,800
Market Cap: $546,084,338
Alexa Ranking: 48,481
Lisk launched its cryptocurrency in 2016, but its focus is on a decentralized, Java-based blockchain platform that supports nearly anything users wish to create. The establishment of the Lisk Foundation in 2017 also spurred Lisk to improve transparency by releasing monthly financial reports, according to Lisk's Isabella Dell.
Tether (USDT)
Trading Volume: $323,320,000
Market Cap: $437,280,108
Alexa Ranking: 53,906
Tether uses the Litecoin blockchain and proof of reserves to assure the value of its altcoin. Unlike many other cryptocurrencies, however, Tether proposes a method to further boost the credibility and value of cryptocurrency by "tethering" cryptocurrency tokens to real-world fiat currencies, maintaining a 1:1 reserve ratio. Difficulties with markets in Taiwan and lawsuits in California have complicated Tether's progress in recent months, according to Cointelegraph's Andrew Tar, but to date they do not seem to have hindered the altcoin's popularity.
Waves (WAVES)
Trading Volume: $6,898,090
Market Cap: $379,406,000
Alexa Ranking: 48,152
While Waves offers its own altcoin, the platform has also made headlines recently for facilitating ICOs, initial coin offerings, in which new cryptocurrencies raise funds in existing cryptocurrencies like Bitcoin or Ethereum. While the growth of ICOs has led some commentators, including Inc.'s John Koetsier, to ask whether we're seeing a bubble, Waves itself appears to be growing strong in the altcoin community.
Trading Volume: $17,261,300
Market Cap: $343,099,443
Alexa Ranking: 103,839
With an Alexa ranking of 13,700 in China attained in just two months, Hshare is poised to be the next big thing in cryptocurrencies. Hshares aren't cryptocurrency themselves; they're shares in Hcash, sold to raise funds as the company implements its Hcash code and develops necessary features. Hcash plans a total supply of 84 million, separated into six channels — an offering that appears promising to many investors, according to Coindesk's Ash Bennington.
Stratis (STRAT)
Trading Volume: $8,762,470
Market Cap: $313,509,819
Alexa Ranking: 62,881
Similar to Waves and Lisk, Stratis focuses on the development of a blockchain platform using its specific cryptocurrency as the value transfer vehicle. Stratis may be particularly attractive to C# users and those who seek to expand blockchain applications into non-finance industries, like healthcare. Continued growth in August and September 2017 included adding more developers and project managers, as well as a relocation to a new office in London, according to Stratis CTO Dan Gershony.
Stellar Lumens (XLM)
Trading Volume: $12,754,800
Market Cap: $305,257,417
Alexa Ranking: 75,804
Lumens are the cryptocurrency unit native to the Stellar network, which charges a fee of 0.00001 lumens to help fight DoS attacks and requires minimum balances to help maintain the network's stability. Stellar has taken a unique approach to raising funds and recruiting users to the network: The platform offers free Lumens to Bitcoin holders, and occasionally participates in auctions of Lumens. While this approach has helped expand the community, it may also come with problems, according to P.H. Madore of Cryptocoins News, including the risk that Bitcoin investors don't realize what they're getting.
Bytecoin (BCN)
Trading Volume: $2,685,330
Market Cap: $305,257,417
Alexa Ranking: 69,267
Launched in 2012, Bytecoin's advances in security appealed to other cryptocurrency platforms, including Monero, which uses the same system. According to Cryptocoins News's Joseph Young, Bytecoin's market cap jumped 250 percent in April 2017, reaching a temporary high of $400 million before coming to rest just north of $300 million in October. The company's trading volume has seen similar spikes and setbacks, indicating a volatile currency that's worth watching closely.
Ark (ARK)
Trading Volume: $2,791,430
Market Cap: $256,222,037
Alexa Ranking: 64,420
Ark's website boasts of "one of the fastest" block times in the industry, averaging around eight seconds. A modified delegated proof-of-stake system relies on 51 delegates to run the network, ensuring transaction speed and accuracy, while desktop wallets natively built for all major operating systems and a system of fully-synced network peers eliminate the need to download an entire blockchain. These and similar features are why Decentralize Today's Colby Mort calls Ark "the best cryptocurrency investment at the moment."
Steem (STEEM)
Trading Volume: $1,546,300
Market Cap: $249,610,911
Alexa Ranking: 71,851
Steem combines the value-storing and security features of a blockchain-based cryptocurrency with the value-generating and connectivity features of a social media network. These features give Steem a built-in community and allow the system to reward, via its altcoin, the very behavior that makes the network "social": posting content, upvoting popular content, and spending time socializing on its network. The combination of social media enjoyment and altcoin rewards worked together to place Steem in the top 10 cryptocurrencies in May 2017, and the platform is continuing to gain momentum, according to The Cointelegraph's Frisco d'Anconia.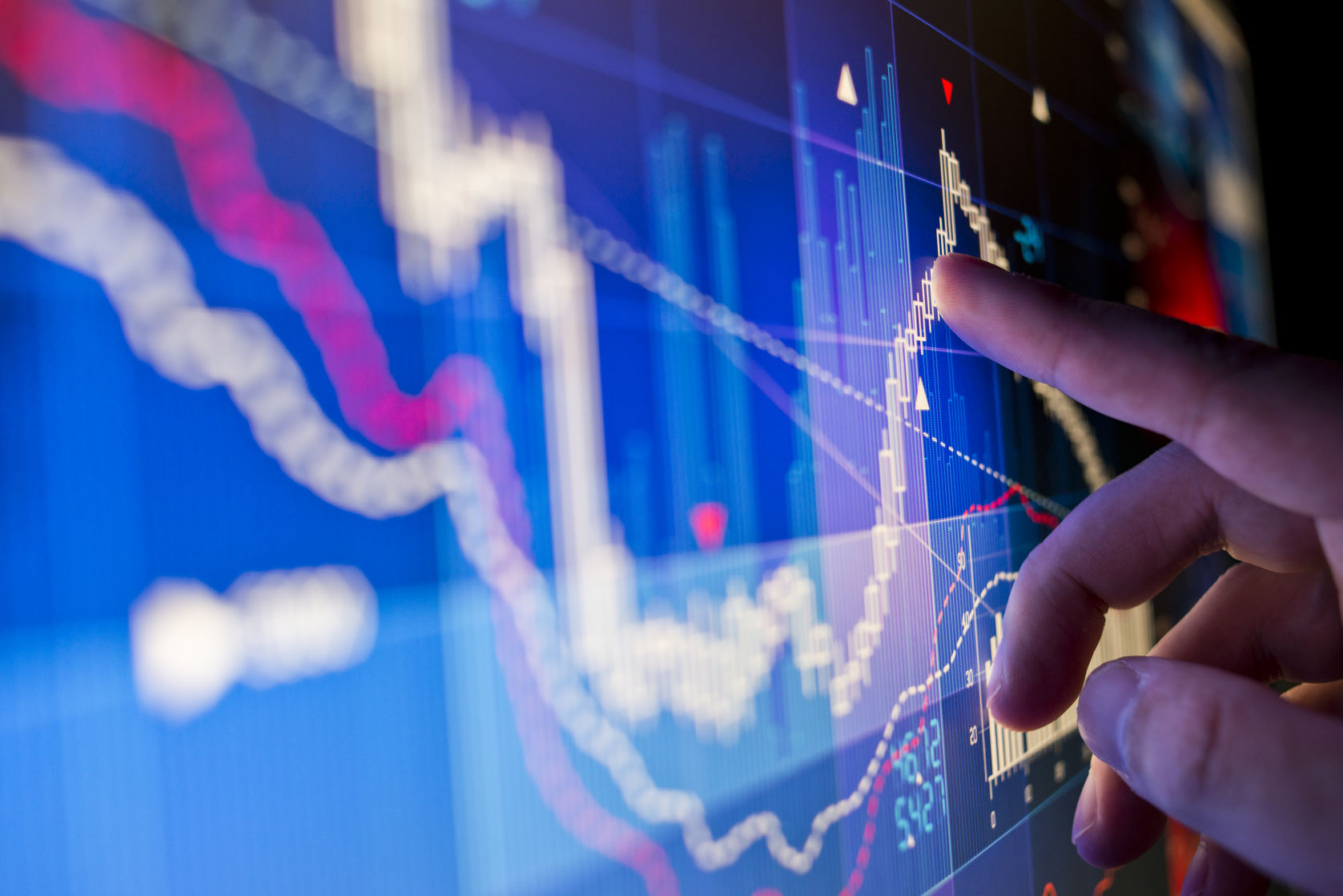 Time to Buy: Evaluating the Cryptocurrency That Fits Your Portfolio
As in any market, cryptocurrencies change their positions daily. For updated numbers, comparison charts and analysis, visit CoinMarketCap.com. To examine an altcoin's website rankings and Internet presence, tools like Alexa and Google Analytics will prove useful.
While these metrics make it easier to compare cryptocurrencies at a glance, it's wise to dig a bit deeper before making a final investment decision. Less quantifiable but equally important metrics to consider include:
Rules Structures. "Code is king" in cryptocurrency, which means that understanding how the code works to create, transfer and value the cryptocurrency is essential in understanding the value you hold.
Development Activity. Whether you prefer to buy into an established cryptocurrency like Bitcoin or you enjoy getting in on the ground floor with a pre-coin measure of value like Hshare, take note of the altcoin's developer activity. Developer communication, transparency, and frequency of releasing updates or patches all affect the usefulness of the cryptocurrency you choose.
Social Media Reach and Community. Every currency, whether digital or printed, requires a community of people who agree that it has value and can be traded for other items or markers of value. The broader a cryptocurrency's social media reach and community participation is, the easier it will be to use your altcoin of choice as part of your financial ecosystem. Or consider looking at options like Tether, which connect cryptocurrency values to broadly accepted fiat currencies.
Recent News. Just as with any investment, news relating to a cryptocurrency may affect its value in both the short and long term. Setting up a Google News alert for cryptocurrencies that interest you can be an easy way to stay knowledgeable about which ones are growing — and which are facing trouble.
With more information and additional cryptocurrencies in development daily, the market has quickly become complex. Fortunately, with its rapid growth and constant innovation, cryptocurrency has also become one of the most fascinating technological and financial news spheres to watch.
Images by: vitacop/©123RF Stock Photo, monsitj/©123RF Stock Photo, solarseven/©123RF Stock Photo
Risk Disclaimer
StockHax strives to provide unbiased and reliable information on cryptocurrency, finance, trading, and stocks. However, we cannot provide financial advice and urge users to do their own research and due diligence.
Read More