This website and its content are not intended to provide professional or financial advice. The views expressed here are based solely on the writer's opinion, research, and personal experience, and should not be taken as factual information. The author is not a financial advisor and lacks relevant certifications in that regard. We highly recommend consulting a qualified financial advisor before making any investment decisions, as the information presented on this site is general in nature and may not be tailored to individual needs or circumstances.
Costco is an American multinational corporation founded in 1983 by Jeffrey Brotman and James Sinegal. It operates a membership-only chain of warehouse clubs – though it's easy to sign up as a member.
It's the second-largest retailer in the US, and the leading retailer in sectors like organic foods and wine. Costco offers a broad selection of products and it leads with low prices. The membership model, alongside its commitment to social responsibility and high employee satisfaction, solidified Costco's market success.
With over 95 million members worldwide and the ability to offer low prices through favorable supplier deals the company continues to dominate large section of the retail market.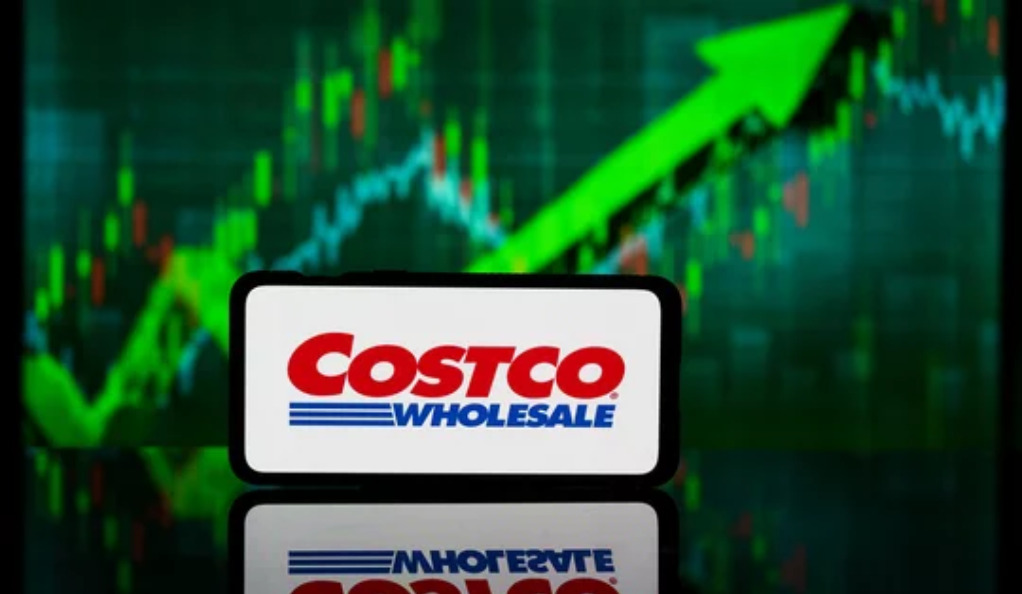 Costco Stock Key Features
Strong five-year performance
Growth 2022-2023 more modest
Backed by regular dividend payments
High share price, but can be purchased as a fractional share
Big brand with a large cash reserve
Costco Stock Over the Years – Review
Costco stock has seen significant growth in the last five years, soaring by over 100% to reach a trading price of over $560 per share in 2023 thanks to making the most of its inherent advantages as a retail behemoth with a big brand. That said, Costco traded in a relatively limited band around $500 per share through 2022 to 2023.
Costco's is a financially robust company. Marked by impressive earnings and revenue growth, the retail giant's appeal is in its affordable and high-quality offering, ranging from groceries and electronics to apparel.
The company's successful membership program, offering discounts and various other perks, helps the company build customer loyalty. Nonetheless, Costco isn't immune to risks such as inflation pressure, stiff competition from other retailers like Walmart and Target, and potential economic slowdown that could dampen consumer spending.
Costco Stock in 2023
Costco's stock has risen more than 13% in 2023 so far, rising from $451.55 per share on Jan 1 to $520.07 per share on Jun 12, 2023. Factors contributing to this performance include robust financial results: the company's Q2 earnings per share of $3.30 beat analyst expectations.
The company also raised its full-year earnings guidance by suggesting that it expects 15-16% growth over 2022. Costco continues to benefit from strong consumer demand, and we can see that in the 2.8% growth in its membership base and the 2.6% increase in average weekly sales per warehouse.
One of the key reasons for the company's success is that it has effectively managed to pass on inflation-driven higher costs to consumers without significantly impacting demand, contributing to the stock's positive performance.
Costco Stock in 2022
Costco stock underperformed in 2022, down 19.5% through the year – dropping from $565.03 to $454.65 in 2022. The company's stock suffered due to a number of factors, including rising inflation, supply chain disruptions, and the ongoing war in Ukraine.
Despite these challenges, Costco has continued to report strong financial results in 2022 – e.g., Costco annual revenue for 2022 was $226.954bn, a 15.83% increase from 2021. This runs contrary to the poor stock price performance. As often happens, financial results and investor sentiment do not always trend in the same direction.
Costco's strong financial results are due to a number of factors, including its loyal customer base, its focus on low prices, and its expansion into new markets. The company has also been able to offset some of the costs associated with inflation by increasing prices on some of its products.
Costco Stock in 2021
Costco stock performed well in 2021, with a total return of 50%. The stock started the year at $377.43 per share and closed at $564.75 per share on December 31, 2021. The stock's strong performance was driven by a number of factors, including strong sales growth.
Costco's comparable sales increased by 17.2% in 2021, driven by a 16.5% increase in membership sales and a 1.9% increase in comparable sales per member.
It meant earnings per share too, as Costco's earnings per share (EPS) increased by 30.2% in 2021, to $10.23 per share. This was driven by the company's strong sales and gross margin performance.
Costco Stock in 2020
Costco stock performed well in 2020, despite the COVID-19 pandemic. The stock price rose by 32.62%, from $247.91 per share on January 1, 2020, to $315.29 per share on December 31, 2020. There were several factors that contributed to the stock's strong performance, including strong demand for Costco's products and services.
During the pandemic, many people turned to Costco for groceries and other essential items. Costco's membership model also helped to protect the company's sales, as members were less likely to cancel their memberships during a time of economic uncertainty.
Costco's strong financial performance was broad-based in 2020. The company's net income rose by 25.5% to $4.59 billion, and its earnings per share rose by 26.9% to $10.28.
Costco Stock in 2019
Costco stock performed well in 2019, with a total return of 26.75%. The stock price started the year at $294.06 and closed at $372.72 on December 31, 2019. The stock's performance was driven by a number of factors, including strong same-store sales growth, continued expansion into new markets, and a favorable economic environment.
In 2019 Costco's same-store sales grew by 5.5% which was the company's ninth consecutive year of positive same-store sales growth.
Costco opened 14 new warehouses in 2019, bringing its total store count to 823 at the end of 2019. The company also expanded its e-commerce business, launching a new website and mobile app that offer same-day delivery in select markets.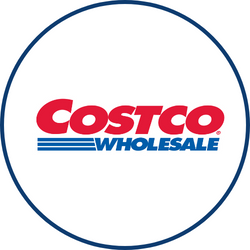 There are plenty of ways to invest in a NASDAQ-listed stock like Costco, including options easily accessible for private individuals, each with unique benefits and considerations.
Directly investing in individual shares of a company, such as Costco, is the most straightforward route. You need to open a brokerage account with a firm like Charles Schwab, E*TRADE, or Robinhood. These platforms provide direct access to the stock market where you can purchase shares and hold them for the short-term or the long-term – benefiting from increases in the Costco share price, and any dividends paid.
Another option is through mutual funds, which pool together money from multiple investors to invest in a diversified portfolio of stocks, including Costco. Mutual funds are actively managed by professional fund managers who make the buying and selling decisions: you can buy into a mutual fund through financial advisors or online platforms.
Exchange-Traded Funds (ETFs) are similar to mutual funds but are traded on the stock exchange just the same way individual shares are. ETFs often track a specific index, sector, or theme, and can include a company like Costco in their holdings – if the share is within the index tracked by the benefit.
For example, if you purchased an ETF tracking the S&P 500 or the NASDAQ 100, you'll by consequence buy Costco stock too. ETFs offer the flexibility of trading throughout the day, unlike mutual funds which are priced at the end of the trading day.
Investment in derivative instruments like options and futures is another avenue that has the potential for outsize return, but also the risk of large losses. These are complex financial instruments more suited to experienced investors.
Managed portfolios or robo-advisors, like Betterment and Wealthfront could also be a route to buying Costco stock, if based on their recommendations Costco is a stock you should hold.
Every each investment avenue has its own level of risk, potential returns, and time involvement required, and it's important that you do thorough research before deciding the most suitable option for you.
On E-Toro, you can buy Costco shares or trade Costco CFDs, set stop-loss orders, and follow expert traders' strategies.
Costco stock can be acquired via different platforms or online brokers, but it is crucial to take into account factors such as fees, taxes, and investment tools. For the purpose of illustration, let's consider eToro as an example.
Step 1: Open an Account
Start off by heading over to eToro's homepage and clicking the Start Investing button. You'll see the registration page pop up. Just put in your name, email, and password. If you've got a Facebook or Google account, you can use those to open your account.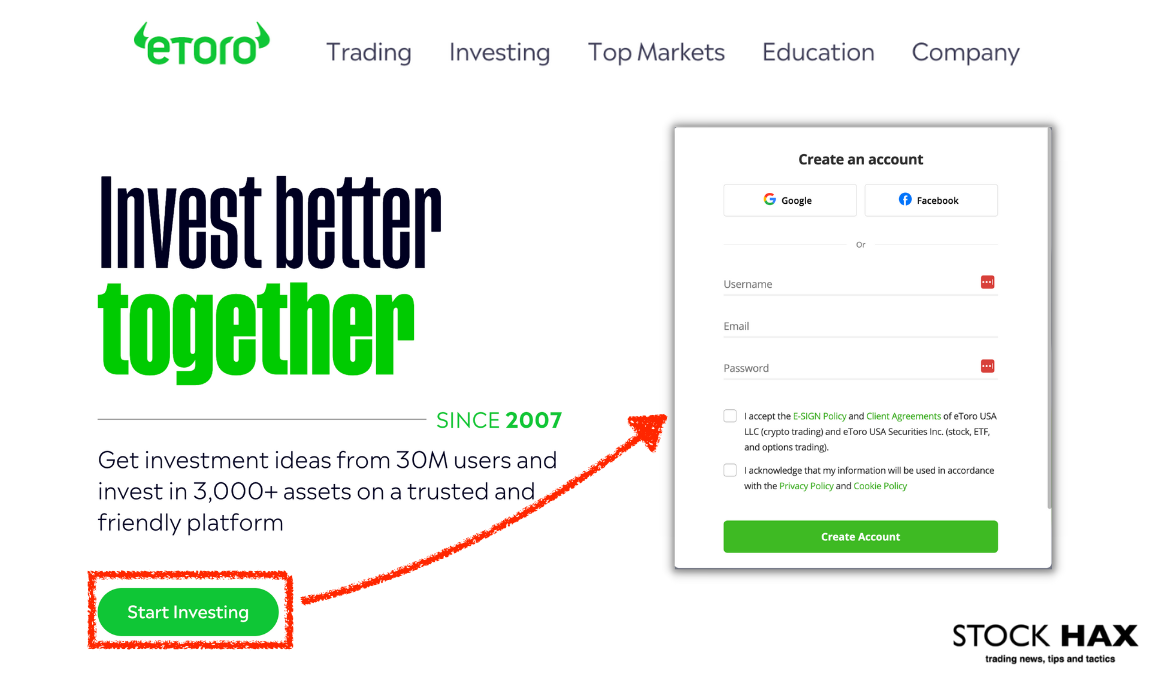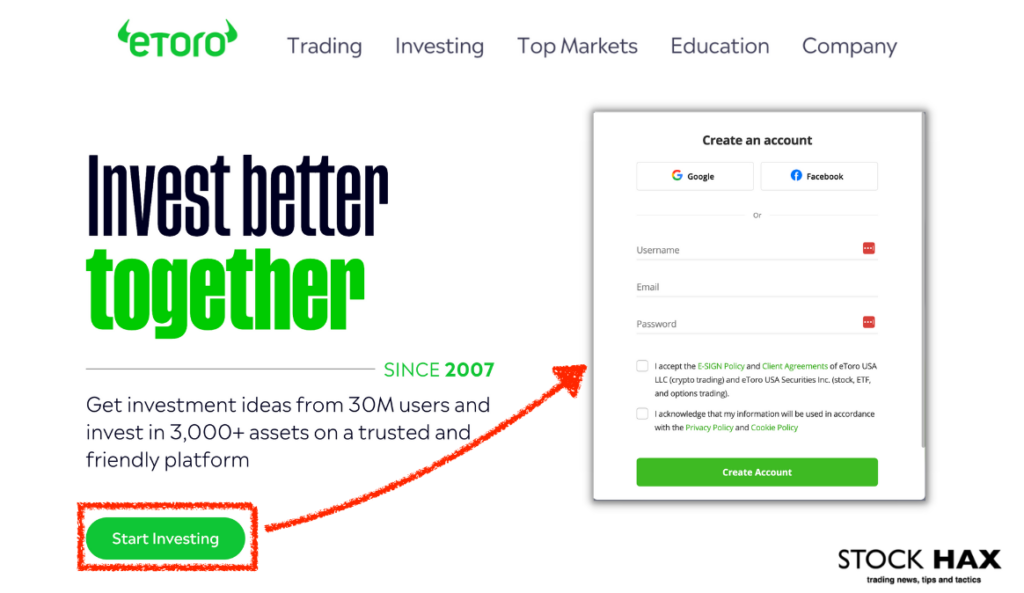 Step 2: Upload ID
To proceed, you'll need to authenticate your identity. You are required to provide proof of identity (POI) and residence – proof of address (POA). Your POI can be in the form of an ID card, passport, or driver's license. The POA should display your full name, address, and date. Additionally, the document must be less than three months old.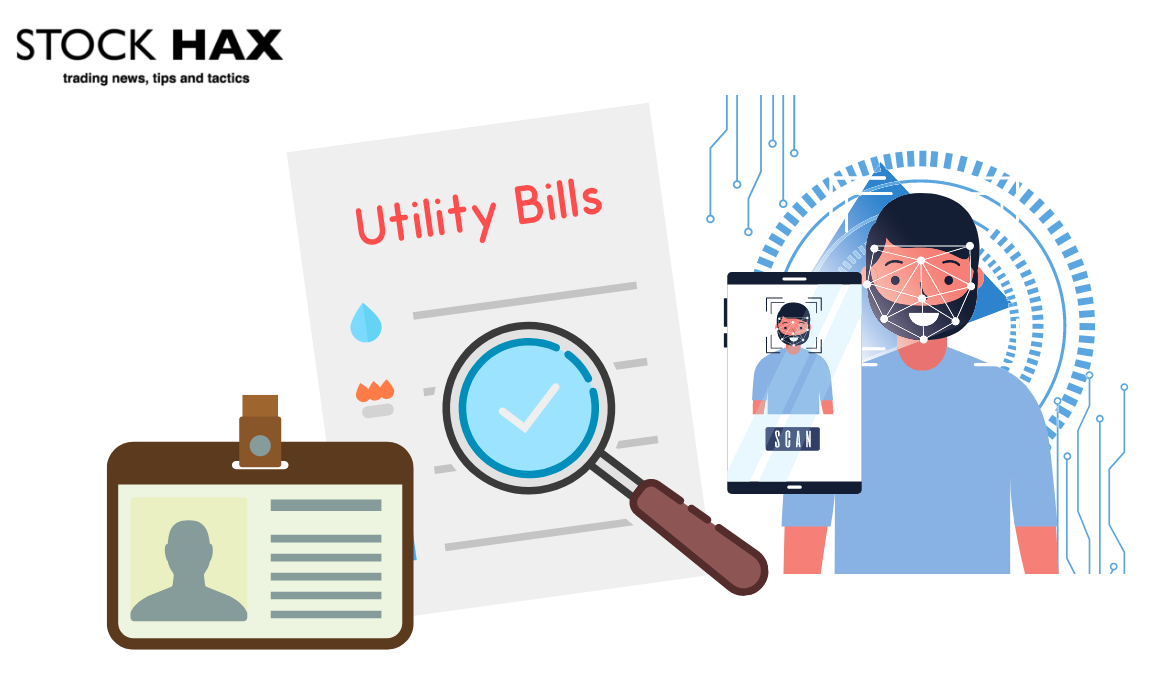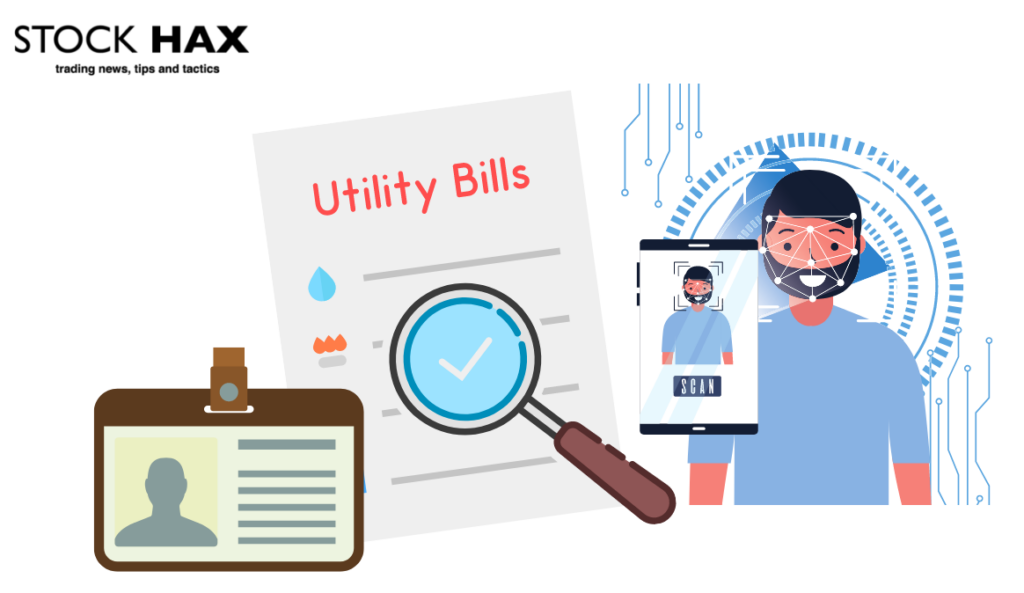 Step 3: Make a Deposit
Once your account has been verified, the next step is to add funds to your account. You do that by navigating to the eToro menu and selecting the 'Deposit Funds' option. On this page you can specify the sum you wish to invest in Costco stocks, and choose your preferred payment method.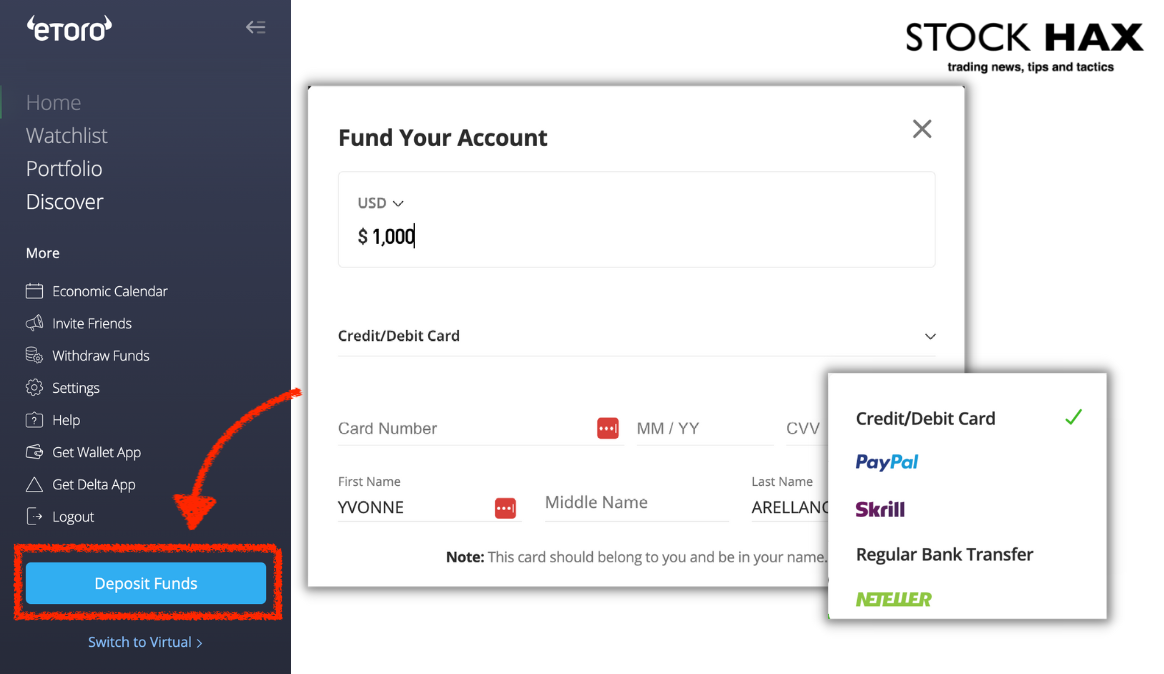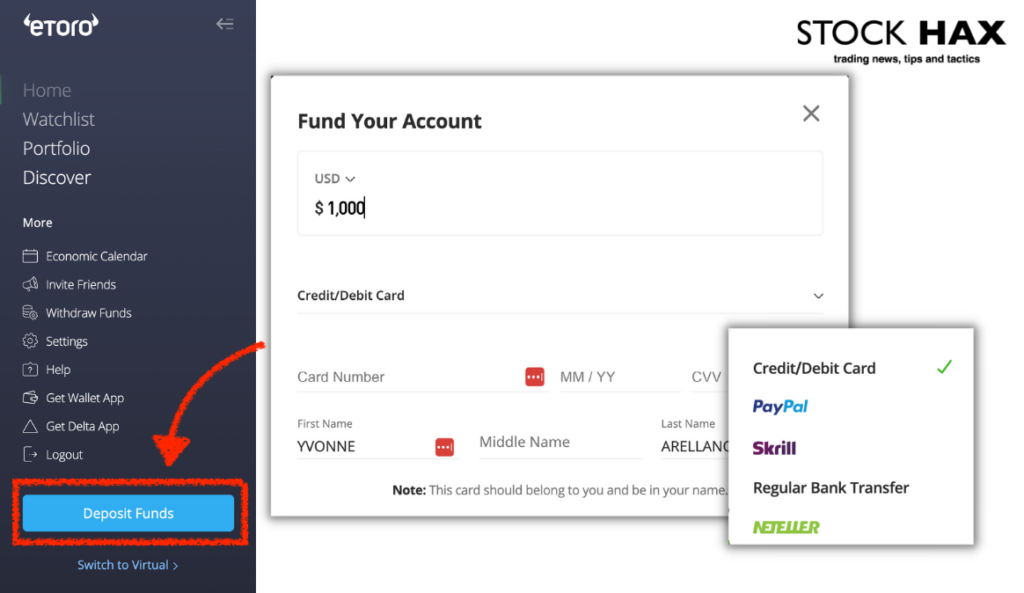 Step 4: Search for Costco
To locate Costco shares, input Costco into the search bar. If you don't know the stock's Ticker symbol, just start typing the initial letters. The eToro platform is user-friendly and designed to promptly show the top results, one of which will probably match what you're looking for.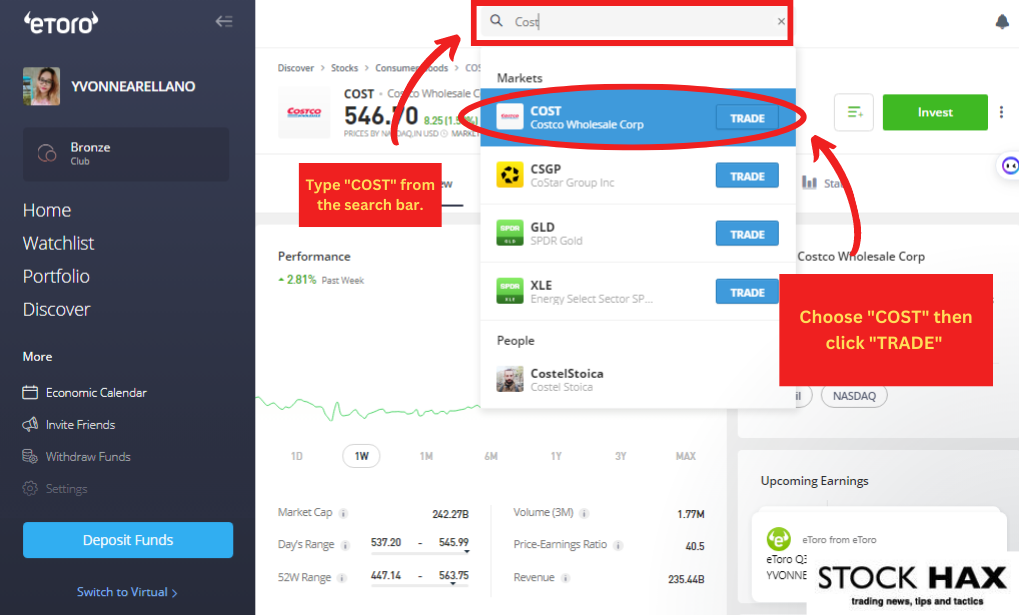 Step 5: Invest in Costco
Once you've chosen Costco, it's simple to invest in it via eToro. By clicking on the Invest button, you have the option to specify the amount of money you wish to allocate to a Cosco share purchase or the number of Costco shares you desire to buy. Upon completion of this process, your newly purchased shares will be visible in your portfolio.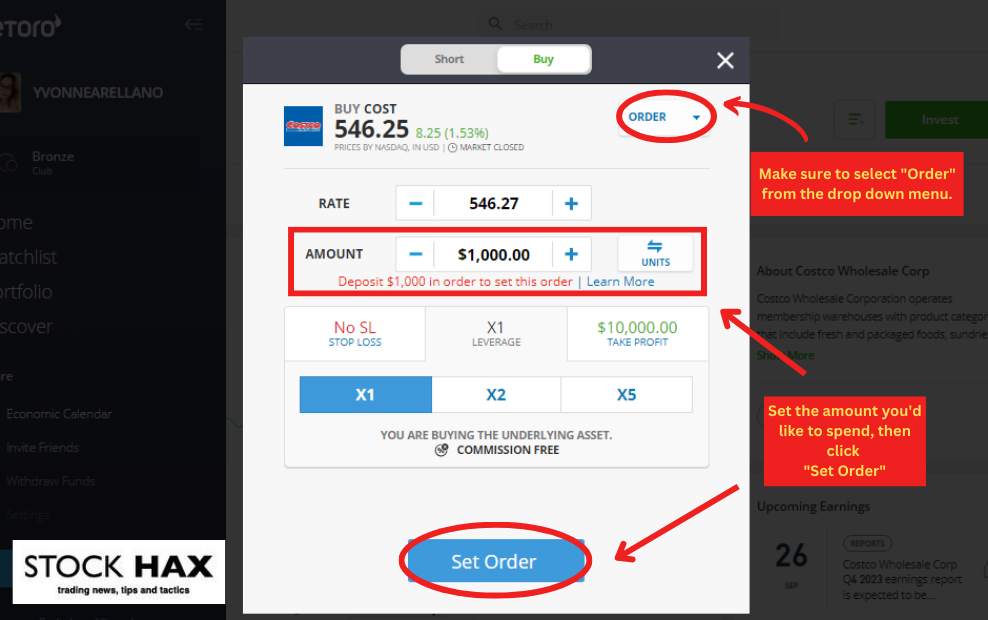 Summary
Costco stock has experienced significant growth in the past five years, with a trading price of over $515 per share in June 2023. If you invested five years ago you would have doubled your money. This success can be attributed to Costco's affordable and high-quality offerings, successful membership program, and ability to pass on inflation-driven higher costs to consumers.
But remember that Costco faces risks such as inflation pressure, competition from other retailers, and potential economic slowdown. This may put pressure on the future price of Costco. Nonetheless, if you want to invest, you can directly purchase Costco stock through various exchange platforms or online brokers like eToro.
FAQ
Does Costco have a "B stock" in their share classification?
"B stock" typically refers to a class of common stock issued by a company, which may have different voting rights or other characteristics compared to other classes of stock. No "B stock" exists for Costco. Note that "B stock" is not to be confused with b-grade stock, which is returned and slightly damaged goods that are offered for resale.
Is Costco considering a stock split?
The Costco stock is currently trading near $500 per share, a price point that has prompted other high-profile companies like Tesla, Apple, Alphabet, Amazon, and Shopify to split their shares.
A stock split divides the available pool of shares into more pieces without changing the total value. It can create the perception that a stock has more growth potential, and make individual shares more affordable for retail investors. A stock split may also enable larger businesses to join the Dow Jones Industrial Average, which avoids adding stocks with excessively high share prices. Costco has only split its stock three times in its history since going public in 1985, with the last split occurring during the dot-com boom in 2000.
At the time of writing, Costco's stock was priced at $519.02. Although this price could justify a split, the company's recent performance may discourage such a move as it's been somewhat flat since 2022. Therefore a stock split might be on hold.
Could Costco possibly pay a special dividend in the near future?
Costco is not known as a dividend stock because its quarterly dividend payments are relatively speaking too small to qualify it as a dividend stock. Nonetheless, Costco has paid a special dividend every few years, beyond the regular quarterly dividend, with the most recent one being in 2020.
The company's management has hinted at another one-time dividend payout, though they've not given a specific timeline. The firm's balance sheet appears strong with $10.2 billion in cash, cash equivalents, and short-term investments, and it has been conserving cash, indicating a special dividend might be on the way.
Given its current stock price of over $500 a share and a market capitalization of $230 billion, the company might need to pay out more than $10 a share to satisfy investors.
Is it possible to purchase fractional shares of Costco's common stock?
Investors interested in acquiring Costco's common stock have the advantage of being able to purchase fractional shares, which is not a feature offered by all companies or supported by every brokerage. Costco stock is known for its relatively high price, and the availability of fractional shares provides an opportunity for new investors to participate in the market at a more affordable entry point.
Risk Disclaimer
StockHax strives to provide unbiased and reliable information on cryptocurrency, finance, trading, and stocks. However, we cannot provide financial advice and urge users to do their own research and due diligence.
Read More