TikTok is a video-sharing social media app that lets users create and share short videos ranging from a few seconds to ten minutes, but the algorithm tends to push shorter videos. Some of the most popular content categories include beauty, fashion, pranks, fitness, and DIY projects. Some of the most popular videos on TikTok have more than one billion views. Content creators can use the app's built-in filters, sound effects, stickers, and more.
TikTok has more than one billion users in more than 150 countries and has been downloaded over 210 million times in the U.S. alone. Recently TikTok has overtaken YouTube as the biggest video streaming platform in the world despite only being released in 2018. TikTok is now available in more than 155 markets and 75 languages.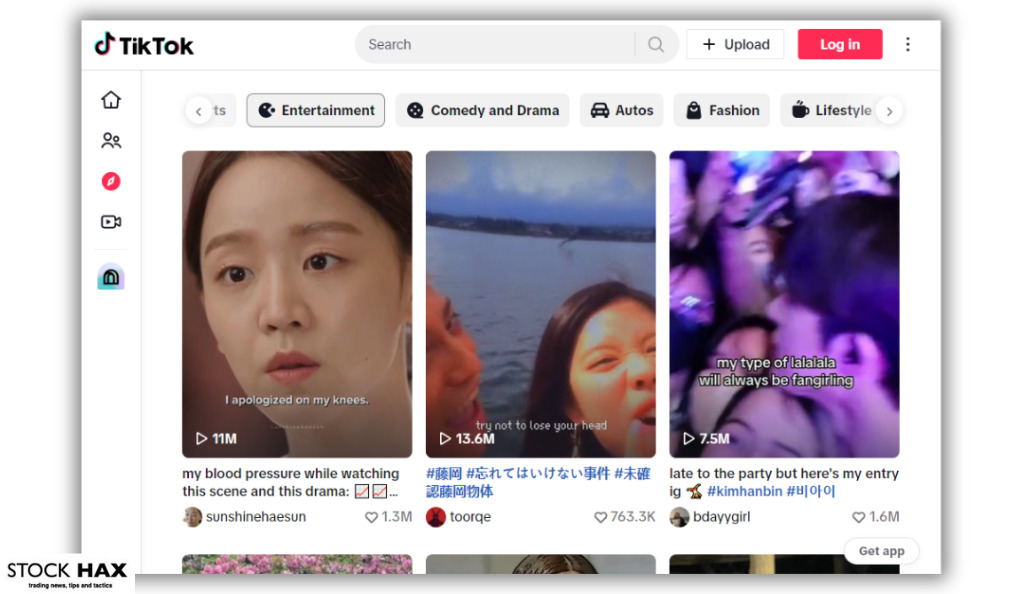 Young people are especially enamored with TikTok compared to YouTuve. In 2022, kids watched an average of 107 minutes of TikTok, 60% longer than they spend watching YouTube. And it's not just YouTube that TikTok is outpacing among people under the age of 18. Netflix usage clocked in at 48 minutes, and Disney+ at 40 minutes. TikTok is topping social media apps as well. Snapchat average of 72 minutes, Instagram 45 minutes, Facebook 20 minutes, Pinterest 16 minutes, and Twitter 10 minutes. In 2022, TikTok generated about $10 billion in global ad revenue, while its Chinese counterpart Douyin generated about $19 billion. Those combined numbers are predicted to grow another 25% in 2023.
Some 60% of investors under the age of 35 use social media sites as a source of information, meaning they are comfortable and familiar with the industry. As the greatest wealth transfer in history is taking place, these younger investors have the ability to make social media stocks a hot commodity for all investors. Advice often given to those new to investing is to invest in what you know, meaning products and services that they are familiar with. Young people are familiar and comfortable with social media, and that includes TikTok.
At the time of writing, TikTok is a private company meaning investors cannot buy shares in the company on the stock market.
Can You Buy TikTok Stock? Is TikTok Publicly Traded?
You won't find TikTok on any stock exchange because it is a privately owned company. Public companies are easy to do research into. Most of the data a would-be investor would want is disclosed to the public by the company or available to the public through the SEC. A simple online search will yield additional information like year-over-year growth and number of employees.
The same can't be said for private companies, including TikTok. There is no stock to buy, so these companies do not have to report or disclose financial or other operational information to either the public or SEC. A private company's tax filing is not public, and those involved in the company, employees, customers, investors, and partners may have signed non-disclosure or other confidentiality agreements that prevent them from speaking out.
Who Owns TikTok?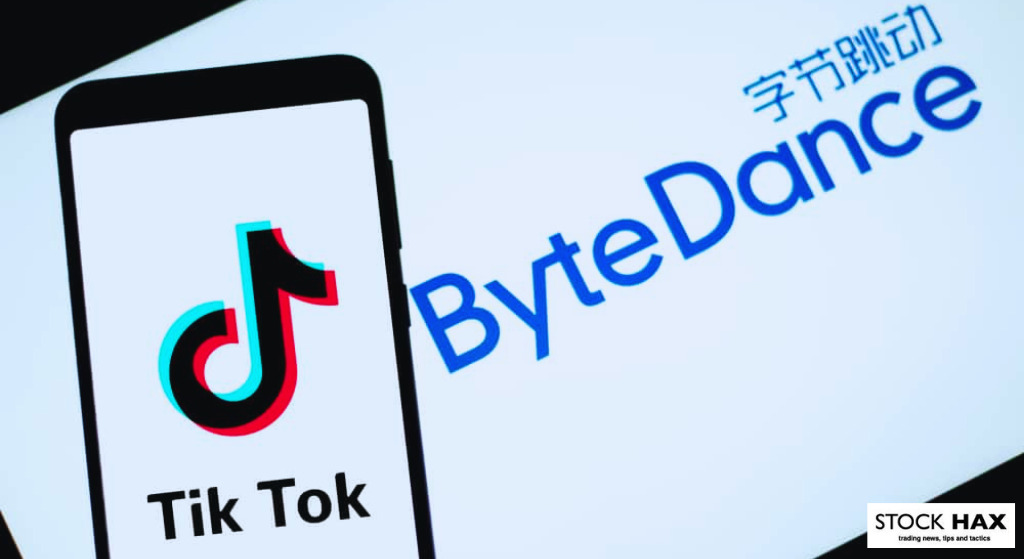 TikTok is privately owned by ByteDance, a Chinese technology company founded in 2012. The company owns TikTok, a similar site specific to China called Douyin, and a news platform called Toutia.
In 2017, ByteDance acquired a Shanghai-based social media start-up company called Musical.ly for an estimated $1.1 billion. The company combined Musical.ly with a prior acquisition called Flipagram into TikTok in 2018. ByteDance has more than two billion users worldwide across all of its platforms.
Is the Parent Company Publicly Traded?
ByteDance is valued at $220 billion, down from its peak valuation of $400 billion in 2021, but is not publicly traded. In 2021, ByteDance indefinitely shelved its plan to go public offshore in either the U.S. or Hong Kong after the Chinese government told the company it needed to focus instead on dealing with its data-security risks. Adding to the decision was the company's lack of a chief financial officer at the time.
It's also been rumored that ByteDance's investors want to ensure they maintain control over the company by keeping it private.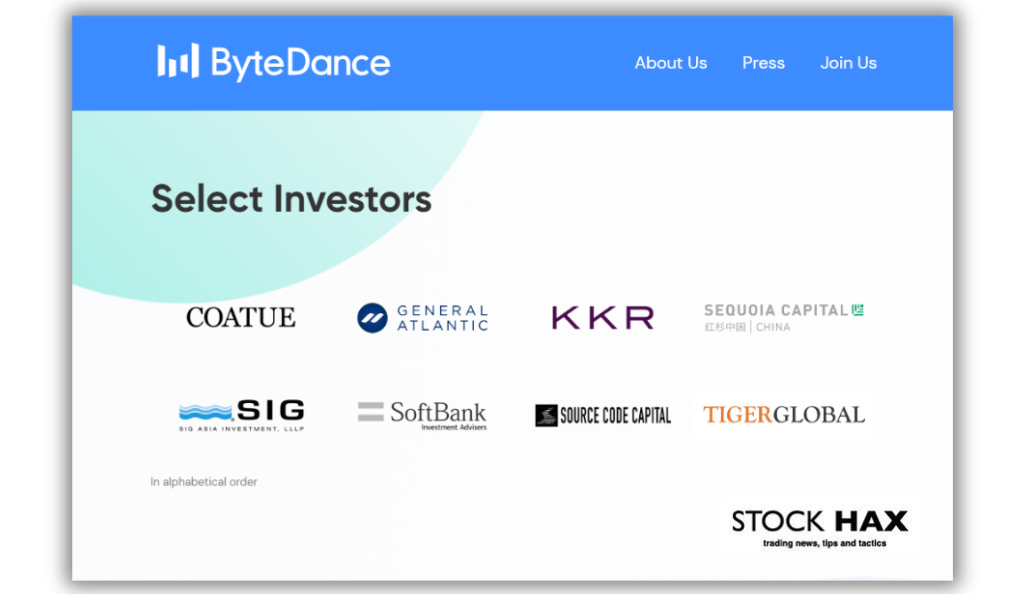 How to Invest in TikTok Stock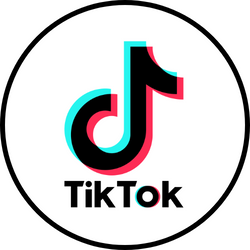 There is no stock to buy in either TikTok or its parent company ByteDance as both companies are privately owned. That said, there is a way to invest in both companies indirectly.
ByteDance has backing from a variety of private equity firms, including Kohlberg Kravis Roberts (NYSE: KKR), SoftBank Group (OTCMKTS: SFTBY), Sequoia Capital, General Atlantic, and Hillhouse Captial Group.
SoftBank is among the most active investors in tech companies and has held stock in Slack, NVIDIA, and Uber, amongst others. KKR is among the oldest alternative asset investment management firms in the world. Alongside its investment in ByteDance, it holds investments in energy, infrastructure, hedge funds, and real estate.
KKR originally invested in ByteDance in 2018, along with Softbank and General Atlantic. At the time, the Chinese company was valued at $75 billion. It added to its position in another funding round at the end of 2020, valuing the company at $180 billion.
But ByteDance is just a small portion of the firm's overall portfolio. It has more than $500 billion in assets under management, including $165 billion in private equity investments.
Those wishing to invest in TikTok can indirectly do so by investing in either of these companies. Both are private equity firms and have large portfolios of investments; TikTok and its parent company are just two among them, so research the entire portfolios before deciding to invest.
TikTok Competitors
TikTok has some competitors that are publicly traded in the media sector:
Meta Platforms (NASDAQ: META): Meta owns both Facebook and Instagram. Both platforms can host videos and live-streaming content.
Google (NASDAQ: GOOGL): Google owns YouTube, a video-sharing site.
Snapchat (NYSE: SNAP): Snapchat is an instant messaging app. Pictures and messages sent via the app are typically only available to the recipients for a short time. This app is not meant for public content creators but rather more of a private messaging platform.
Twitter (NYSE: TWTR): Twitter was recently bought by Elon Musk but is still publicly traded. Live streaming is possible on Twitter.
Social Media Stocks to Watch
Social media has been around for years now, but it's still a fast-growing industry. In 2021, there were some 3.8 billion active social media users worldwide, and that number is expected to reach 4.4 billion by 2025. Because of that growth, these are some stocks to keep an eye on:
Match Group (NASDAQ: MTCH): The parent company of popular dating apps Tinder, OkCupid, and Hinge.
IAC/InterActiveCorp (NASDAQ: IAC): An investment firm that has a history of incubating up-and-coming social media platforms.
Bumble (NASDAQ: BMBL): The parent company of dating apps Bumble and Badoo.
How to Buy the TikTok IPO
It's been rumored that TikTok is looking to IPO in 2023 or 2024. An IPO would be an opportunity for its parent company ByteDance to use its global reach to generate advertising revenue and revenue from the sale of virtual goods. Virtual goods are non-physical items that can be purchased for use in online communities or online games. Money from an IPO could help the app enhance its technology, its reach and continue to innovate in a fast-moving industry.
The amount of regularity scrutiny and ongoing privacy concerns may impact TikTok's path to an IPO. If a TikTok IPO does happen, investors can follow these steps to buy its stock:
Create or log into your brokerage account.
Search for TikTok.
Choose the number of shares you want to buy.
Place your order.
Monitor your trade to make sure it continues to fit into your overall investment portfolio.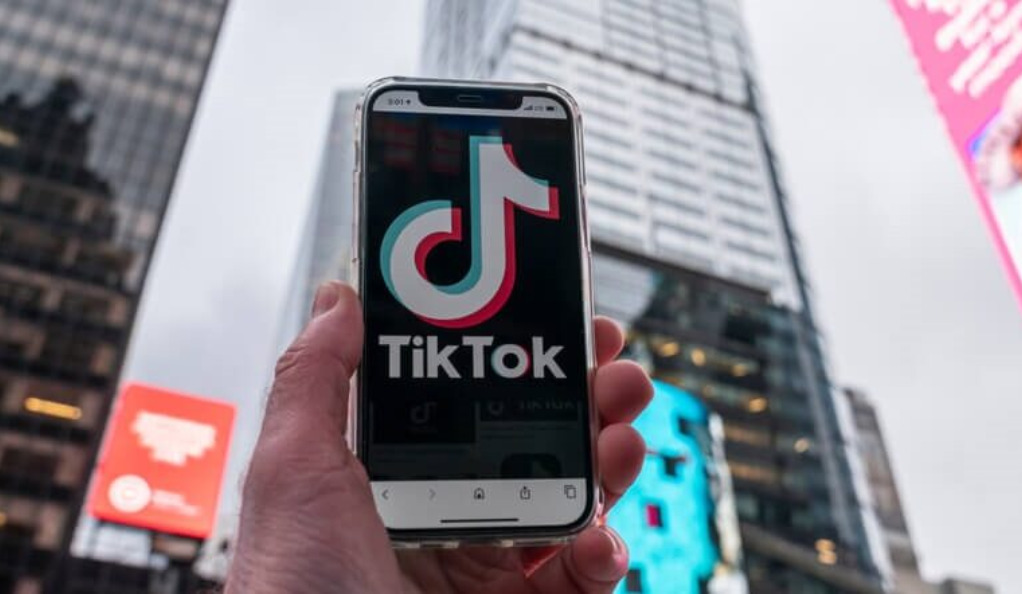 TikTok Controversy
While much of the content on TikTok is lighthearted, the platform is not without controversy. People in the FBI and at the Federal Communications Commission (FCC) have issued warnings that TikTok's parent company ByteDance could share user data, like browsing history, location, and biometric identifiers, with the Chinese government, and this could damage American security.
The data TikTok collects on users is not that different from that harvested on other social media sites, but the possibility that the information could wind up in the hands of the Chinese government is a concern for some. The American government can and has accessed data from social media companies based in the U.S., but U.S. companies can reject government requests to access data. In order to operate in China as ByteDance does, it must turn over data to the government when it's requested.
Several countries, including the U.S., have banned employees from viewing or using TikTok on federal devices. Montana has signed legislation that would ban TikTok from all personal devices in the state. Many public universities have banned TikTok from campus Wi-Fi and university-owned devices. The Biden administration has called for ByteDance to divest its stake in TikTok or risk an all-out ban in the U.S. TikTok has been shut down in India, where it had 200 million users.
What a Ban Could Mean for Investors
If TikTok were to be banned in the U.S., it could chase content creators to other platforms like Instagram, YouTube, and Facebook. That could be a boon to those stocks, so it's something those interested in TikTok to consider.
TikTok Stock Price Chart
A stock chart is a graph that shows investors a stock's price over time. It gives the current price, historical highs and lows, and trading volume. Because TikTok is a privately held company, no stock chart is available. Below is some information on TikTok that is available:
Founded: 2018
Headquarters: Los Angeles, CA
Founder: Zhang Yiming
Industry: Media
Number of Employees: 46,348
Total Funding: $6.95 billion
Valuation Estimate: $220 billion
Conclusion
TikTok is a fast-growing social media platform with an enormous global reach. The platform is especially popular with young people, a much-desired demographic for advertisers. Neither TikTok nor its parent company ByteDance, based in China, are publicly traded at the time of writing. It seems more likely that TikTok will go public compared to ByteDance, perhaps within the next six to 18 months. However, regulatory and privacy concerns could hamper any IPO plan for the app.
Nervous investors may be reluctant to invest directly in TikTok if and when there is an IPO, as there has been talk of banning the app in the U.S. and several other countries due to data privacy concerns. More cautious investors may prefer to invest in companies that have invested in TikTok's parent company or other social media platforms that are less controversial and based in the U.S.
FAQs
How can I invest in TikTok?
TikTok is a private company, as is its parent company ByteDance. As such, they do not offer stock. Investors can instead invest in companies that invest in ByteDance as an indirect way to invest in TikTok.
When is the TikTok IPO?
There has not been an official announcement of an IPO date for TikTok, but there is some speculation that it could happen in 2023 or 2024.
Who owns TikTok?
TikTok is privately owned by Chinese tech company ByteDance which is also privately owned.
What is TikTok?
TikTok is a video-sharing social networking platform. Content creators use it to create short videos. The videos range between 15 seconds and 10 minutes and are on a variety of topics, including music, beauty, health, and money.
Who is the CEO of TikTok?
Singaporean businessman Shou Zi Chew has been the CEO of TikTok since 2021.
Risk Disclaimer
StockHax strives to provide unbiased and reliable information on cryptocurrency, finance, trading, and stocks. However, we cannot provide financial advice and urge users to do their own research and due diligence.
Read More