This website and its content are not intended to provide professional or financial advice. The views expressed here are based solely on the writer's opinion, research, and personal experience, and should not be taken as factual information. The author is not a financial advisor and lacks relevant certifications in that regard. We highly recommend consulting a qualified financial advisor before making any investment decisions, as the information presented on this site is general in nature and may not be tailored to individual needs or circumstances.
Coca-Cola is one of the most recognized brands in the world. The company was founded in 1892 by pharmacist John Stith Pemberton in Atlanta, Georgia. While the company is best known for its first product and name-sake cola-based soft drink, it now operates in more than 200 countries. It offers an array of drinks, including carbonated beverages, soft drinks, teas, juices, energy drinks, and bottled water. In fact, the drink is so well-known that it's become a catch-all name for any carbonated soft drink in many parts of the world.
Outside of drinks, the company offers branded clothing and other items, and The World of Coca-Cola, a museum and attraction in its hometown of Atlanta. The company also has a charitable arm, The Coca-Cola Foundation, which has awarded grants totaling $94.8 million to 301 organizations across the world to "help create a better, shared future for the communities our business serves."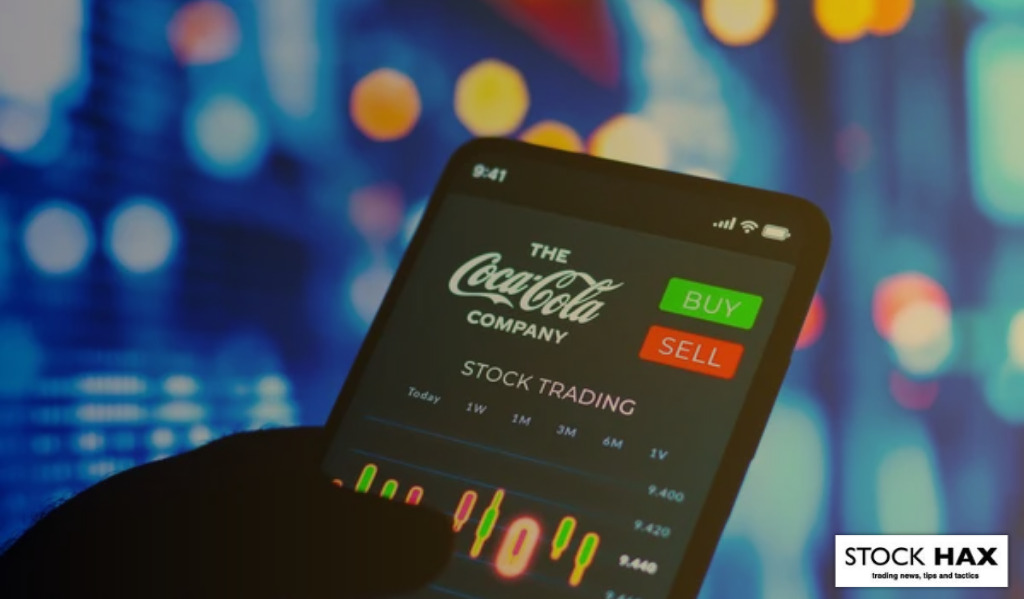 Coca-Cola Stock Key Features
Dividends: Coca-Cola is a dividend aristocrat, a company on the S&P 500 index that consistently pays dividends to its shareholders and has annually increased the size of the payout for at least the last 25 years. Coca-Cola pays out dividends quarterly (four times per year) and has increased its dividend payouts for the previous 51 years.
Resilient: Consumers tend to continue to buy beverages regardless of economic conditions; Coke (and other similar drinks) are often called "recession-proof."
Longevity: Coca-Cola has a long history on the stock market, having gone public more than 100 years ago, in 1919. If a single $40 share had been purchased at Coca-Cola's initial public offering (IPO) and held until its 100th anniversary, it would have been worth around $10 million.
Global Brand Recognition: Because Coca-Cola is well-known around the world, it has a strong brand presence and potential for growth in many diverse areas.
Innovation: Coca-Cola adapts to the times and current zeitgeist, providing consumers with a variety of products as tastes and consumer demands change rather than sticking to a single product.
Coca-Cola Stock Over the Years – Review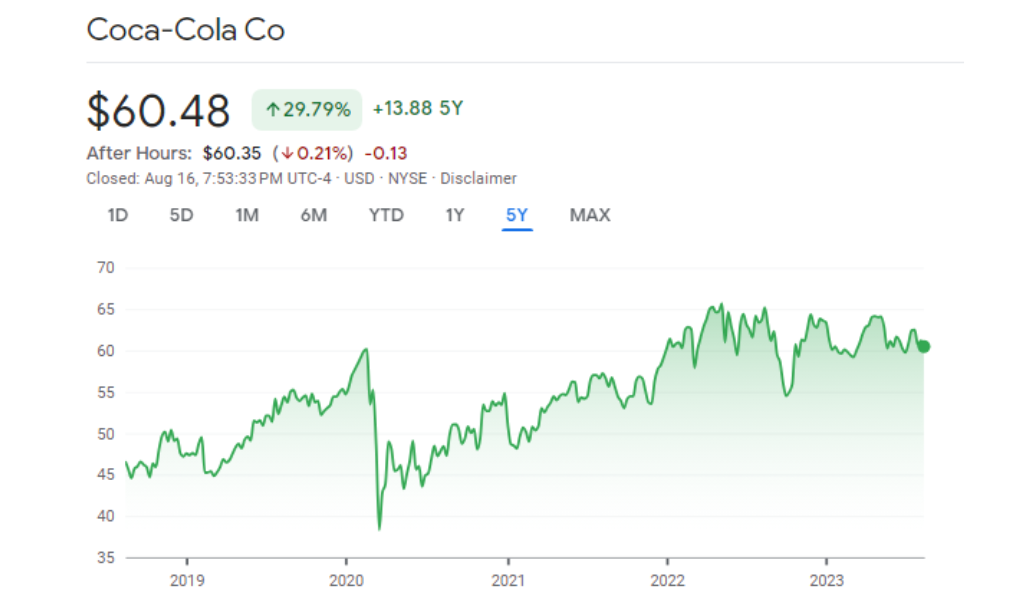 Over the past five years, the Coca-Cola Company (NYSE: KO) has provided a positive return but has not risen more than the market average. The share price rose 32% over those five years, which is below the 62.94% market return of the S&P 500.
During those five years, the cash dividend averaged $0.42 per share, with a high of $0.46 in 2023 and a low of $0.40 in 2019. The company increased its dividend payout each year in keeping with its place on the dividend aristocrats list.
Coca-Cola Stock in 2023
Coca-Cola has been consistently posting solid sales and earnings results, but its shares have been underperforming the widener market, falling slightly through late July while the S&P 500 surged 19%.
Organic revenue rose 11% in Q2 compared to 12% in Q1. That slight boost was wholly due to an increase in prices, as there was no increase in sales volume. There are positive takeaways. The company's finances are sterling; its non-GAAP (Generally Accepted Accounting Principles) profit margin increased to 32% of sales from 31% a year ago.
Free cash flow is healthy, too, at $4 billion over the past six months. This will give the company plenty of resources to continue to innovate and pay out dividends to its investors.
Coca-Cola Stock in 2022
Coca-Cola shares dramatically outperformed the market in 2022, seeing accelerated sales growth and strong profits for the year. The company's shares were initially underperforming its key rival, PepsiCo, but the comeback was historic. The Coca-Cola price hit an all-time closing high of $63.82 on April 21, 2022.
Sales growth was at 16% in the third quarter, bolstered by consumers yearning to get out again after two years of pandemic-related restrictions to travel and attend concerts, movies, and sporting events.
Coca-Cola's 2022 growth struck a healthy balance between increased prices and increased sales volumes, something it wouldn't experience in 2023. The company's steady profit margin is an indicator that it ranks at the top of a growing industry.
Coca-Cola Stock in 2021
Coca-Cola had a strong 2021, finishing the year up 8%, even with rising production costs factored in. The company raised prices to cope and saw a 1% decline in volume globally, but sales volumes remained relatively stable.
Coca-Cola generated $11 billion in operating cash, a $2 billion decline from the prior year. However, that was largely down to the decision to buy extra raw materials when prices started to rise. The operating profit margin held steady at 28% of sales, beating its rival Pepsi and many other companies inside and outside the beverage industry.
Coke is valued at more than six times its annual revenue, roughly double PepsiCo's price-to-sales ratio.
Coca-Cola Stock in 2020
Coca-Cola had a mediocre 2020, having been hit hard by the pandemic when its revenues from partnerships with restaurants, movie theaters, and sports stadiums were severely impacted.
The company saw its steepest annual decline in the volume of drinks sold since just after World War II ended. Coca-Cola posted full-year net revenues of $33 billion and operating income of $8.997 billion, an 11% decline in net revenue for the year compared to the prior year.
Sparkling soft drinks fell 4% for the year thanks to a decrease in the fountain business in North America. This was partially offset by growth in China, Brazil, and Nigeria.
Coca-Cola Stock in 2019
Thanks to increased sales of Coke Zero Sugar, The Coca-Cola Company saw a 9% increase in net revenues. Retail sales of Coca-Cola were up 6% globally as the company continued to scale up new offerings like Coca-Cola Plus Coffee.
Net revenues for the year were $37.27 billion, and operating income rose 10% to $10.09 billion. Overall, the company had its best year in eight years, and a bright spot for the following year is the launch of Aha, the company's foray into the sparkling water business, to compete with La Croix.
There are several ways for investors to buy Coke stock:
Stock Market: You can buy shares directly through a brokerage account like Fidelity, TD Ameritrade, or Interactive Brokers.
Exchange Traded Funds (ETFs): Invest in an ETF that tracks indices that contain shares of Coca-Cola. This offers exposure to multiple stocks to help mitigate risk.
Mutual Funds: Invest in a mutual fund managed by a professional that includes Coca-Cola in its holdings. Mutual funds pool investments from many investors.
Index Funds: Index funds aim to replicate a specific market index's performance and include Coca-Cola shares if it's part of the targeted index.
Robo-Advisors: Robo-advisors are platforms that create diversified portfolios, which can include Coca-Cola based on your risk tolerance and investing goals.
Individual Retirement Accounts (IRAs): You can invest in Coca-Cola shares within a tax-advantaged IRA, Roth or Traditional.
Dividend Reinvestment Plans (DRIPs): Some companies, including Coca-Cola, offer DRIPs. With a DRIP, dividends are automatically reinvested to purchase more shares rather than paid out in cash. DRIPS help compound your investments over time.
Direct Stock Purchase Plans (DSPPs): Some companies, including Coca-Cola, offer DSPPs that allow investors to buy their shares directly, bypassing a broker.
Options Trading: Options trading allows investors to employ strategies like covered calls or protective puts using Coca-Cola options contracts. Options trading is generally not recommended for inexperienced investors.
Environmental Social Governance (ESG) Investing: Also sometimes called SRI (Socially Responsible Investing), ESG funds vet the companies in their portfolios for their environmental, governance, and social impact on their communities and the world. Coca-Cola is part of some ESG fund portfolios.
Another option is to buy Coca-Cola shares through eToro. eToro is a user-friendly online trading platform. Investors can trade a variety of assets, including stocks, cryptocurrencies, and commodities.
Coca-Cola stock can be purchased via a variety of platforms, but some are more complex to navigate than others. eToro is well-known among investors for its simplicity of use for new and experienced investors alike.
Step 1: Open an Account
On eToro's homepage, you'll see the Sign-up button. Click it and enter some basic information, including your name, email, and a password. Users can also create an account using their Facebook or Google accounts.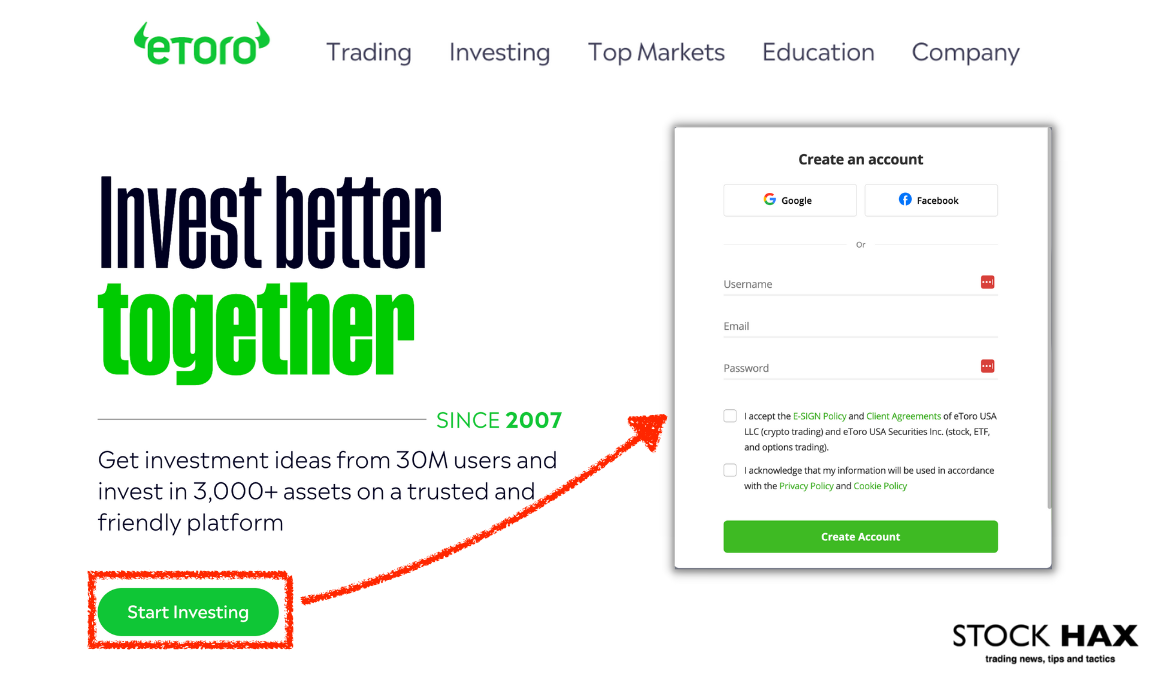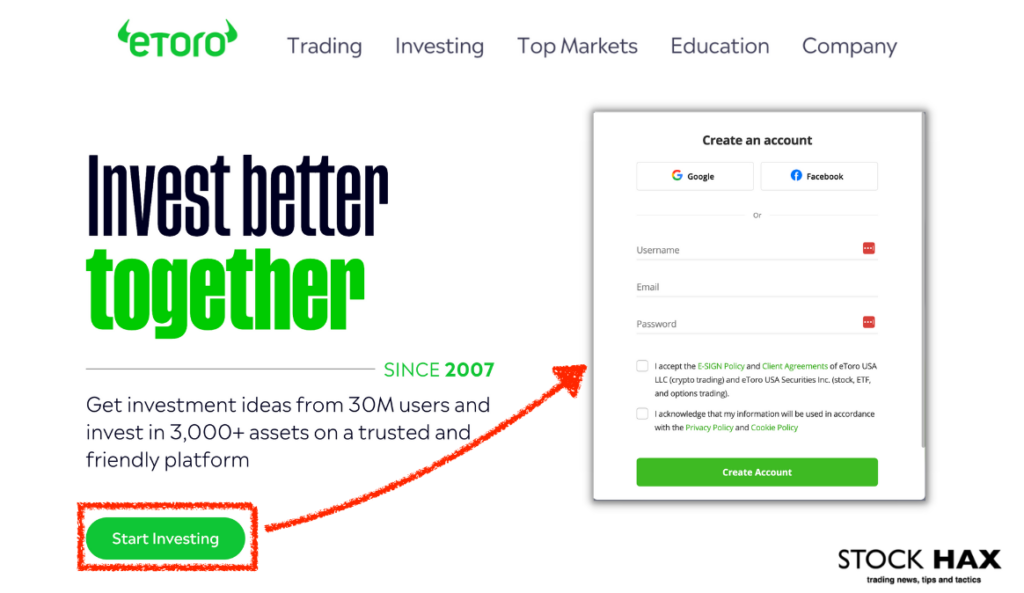 Step 2: Upload ID
Users must verify who they are by uploading proof of identity (passport, driver's license, or state ID) and proof of address. The proof of address must include the account holder's full name, address, and date. The document must be at least three months old.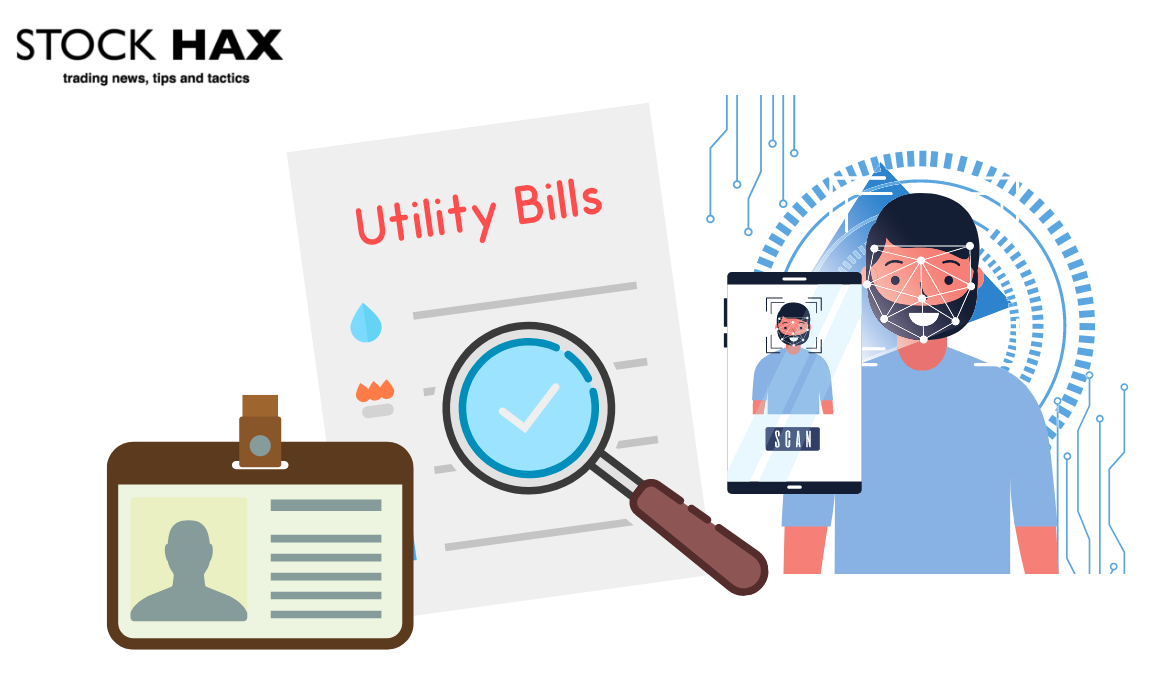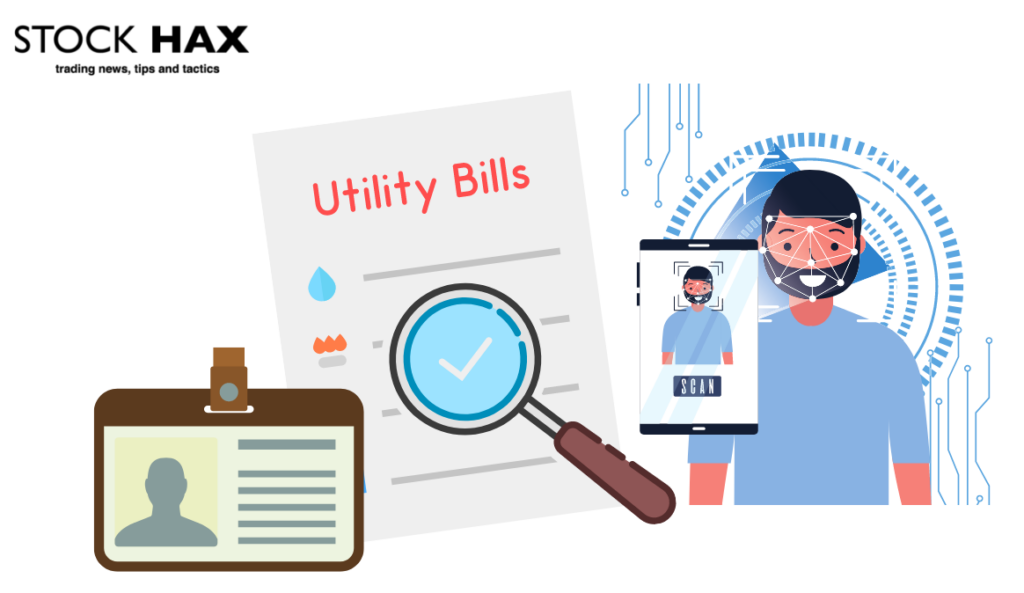 Step 3: Make a Deposit
Once your eToro account has been verified, you can fund your profile. This can be done by opening eToro's menu and clicking the Deposit Funds button. You can then choose the amount you want to invest in Coca-Cola stocks, your currency, and your method of payment.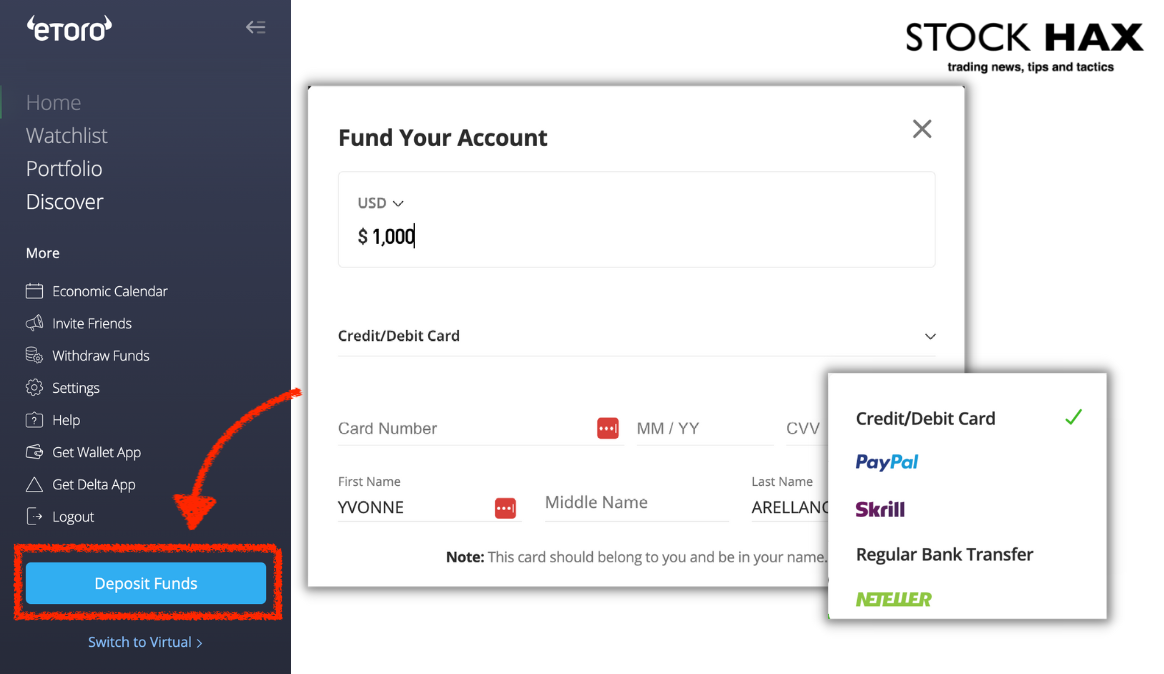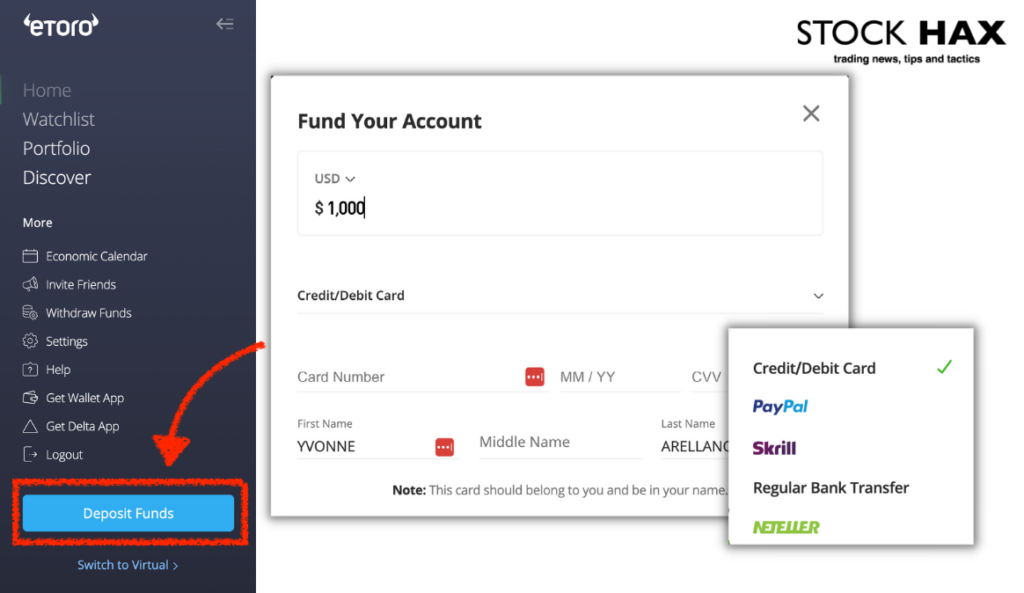 Step 4: Search for Coca-Cola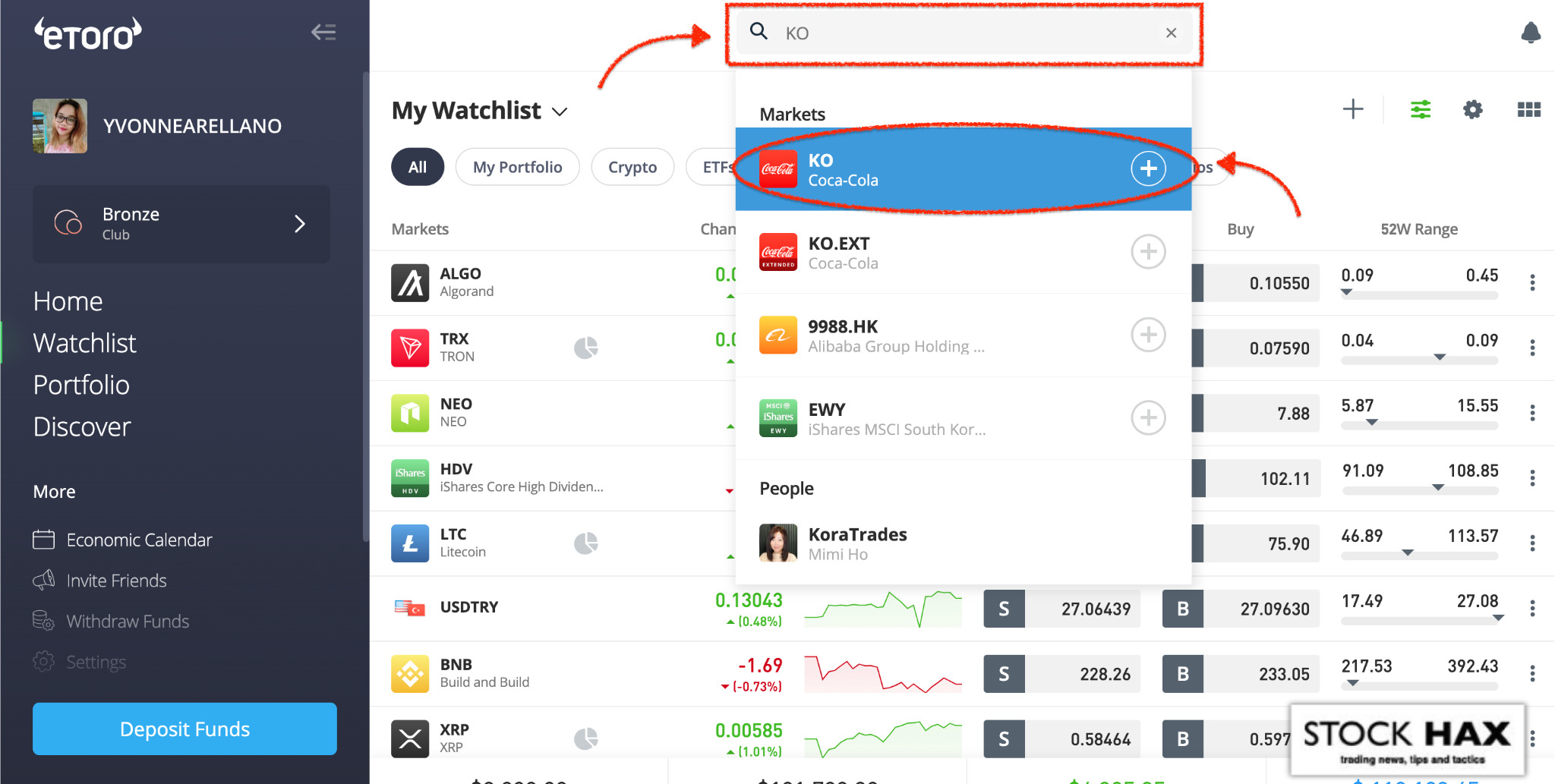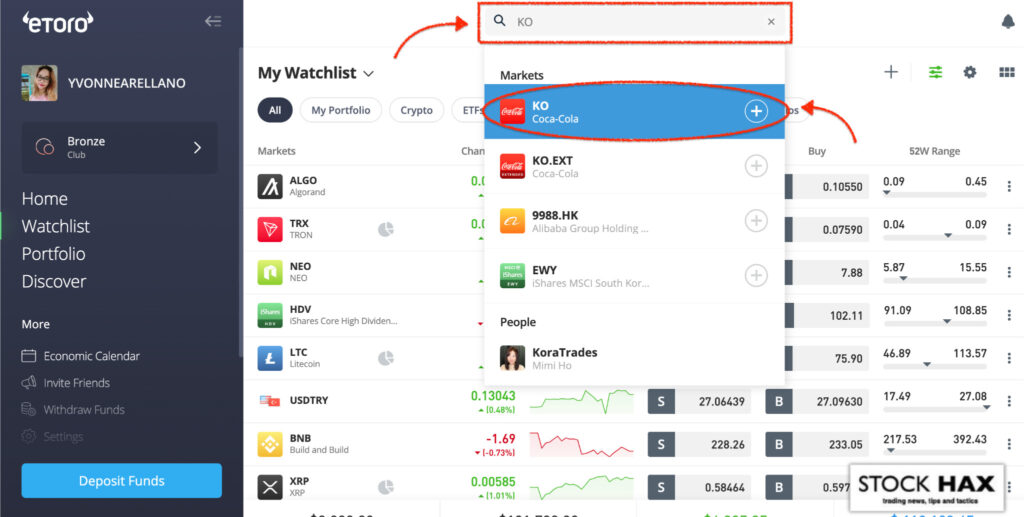 Use the eToro search bar to find Coca-Cola. If you know the Coca-Cola Ticker symbol (NYSE: KO), type the first letter. The dropdown will display the top results, and you can choose KO.
Step 5: Invest in Coca-Cola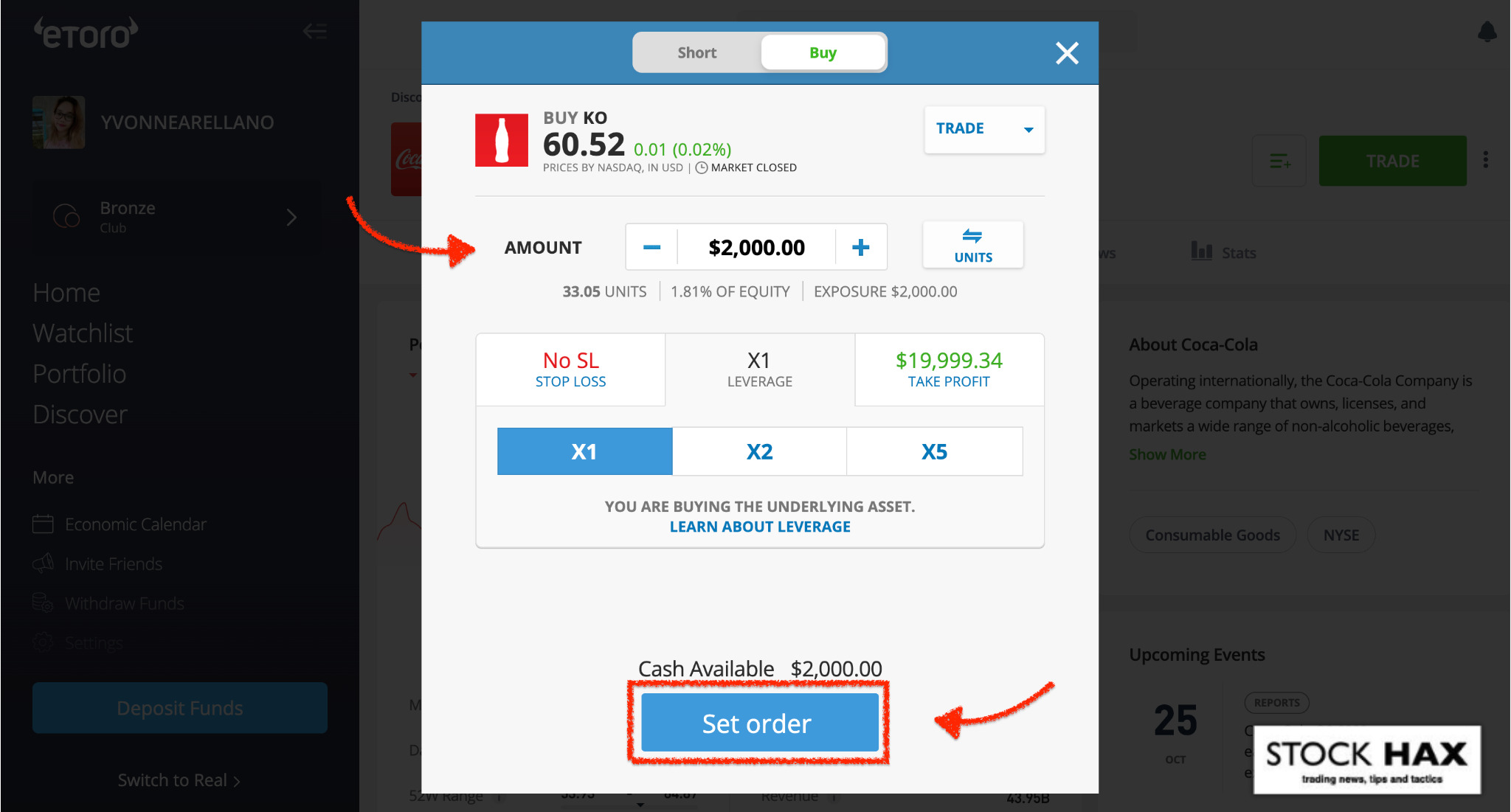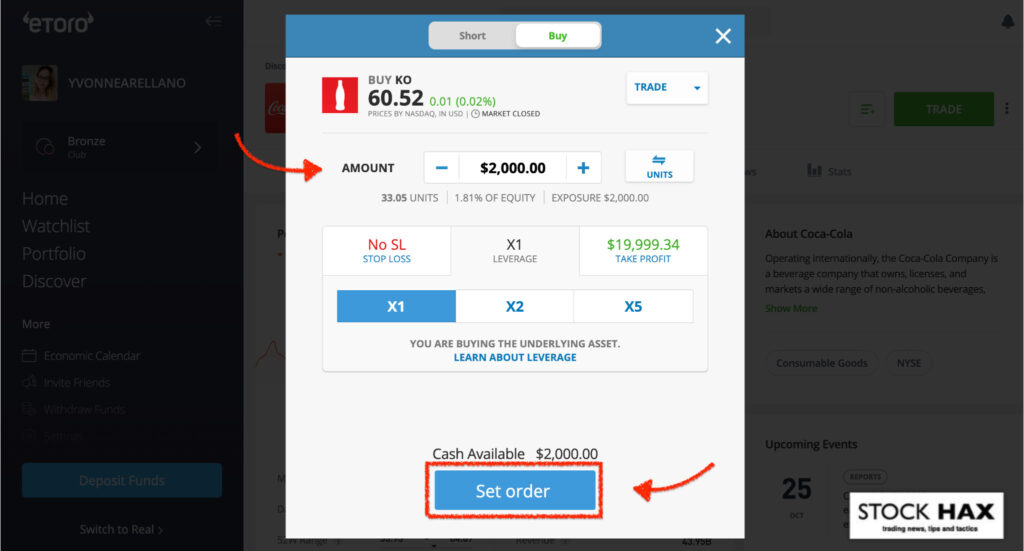 After finding Coca-Cola on the eToro platform, you can start investing. Press the Invest button and choose how much money you want to invest or the number of shares you want to buy. Once you've completed the process, you can see the assets you've purchased in your portfolio. As with any investment, investors should perform due diligence before making any decisions.
Summary
Coca-Cola has been a publicly traded company for more than 100 years. It is a dividend aristocrat, a testament to its reliability in delivering returns to investors over a long period of time, decades, in fact.
The company's products are largely recession-proof; consumers will buy them even during times when they're tightening their financial belts, even if the company increases the prices of its products. Coca-Cola has been able to change with the times as consumer tastes have changed, and it offers a wide variety of products outside of its flagship drink.
Coca-Cola is one of the best-known brands in the world and has a market share in dozens of diverse countries. Coca-Cola has become more than a beverage; it's a part of popular American culture. When many Americans think of the holiday season, they picture the iconic Santa Clause and polar bears from past Coca-Cola ad campaigns.
Coca-Cola can be a great long-term investment for those who are seeking stability and reliable dividends, but it should be thoroughly researched, like any potential investment.
FAQ
Does Coca-Cola sell stock?
Yes, Coca-Cola has been a publicly traded company since its IPO in 1919 and is listed on the New York Stock Exchange.
Does Coca-Cola pay dividends?
Yes, Coca-Cola is a dividend aristocrat. The company pays out dividends four times per year (quarterly) and has increased every dividend payment for the last 51 years.
What was Coca-Cola's all-time high share price?
Coca-Cola's all-time stock closing price was $63.82 on April 21, 2022.
Where can you buy stock in Coca-Cola?
Coca-Cola stock can be purchased through a broker, including an online broker like eToro, ETF, a mutual fund, an index fund, and a robo-advisor.
Risk Disclaimer
StockHax strives to provide unbiased and reliable information on cryptocurrency, finance, trading, and stocks. However, we cannot provide financial advice and urge users to do their own research and due diligence.
Read More