If you saw the 2020 viral video of a robot dancing to the song Do You Love Me by the Contours, you saw the work of Boston Dynamics in action. Atlas, the two-legged dancing robot, can not only dance, it has more practical uses, too, including applications on construction sites. But you have to admit, the dancing was pretty eye-catching and caused a huge amount of buzz for the company. And robotics has long been an area of interest for investors looking to get in on the ground floor of an up-and-coming company.
Boston Dynamics is an engineering and robotics design company that was founded in 1992 as a spin-off from the Massachusetts Institute of Technology (MIT). In 2020/2021, the Hyundai Motor Company acquired a controlling interest in Boston Dynamics from the Japanese investment holding company SoftBank.
In its early years, Boston Dynamics focused largely on developing realistic training tools for the U.S. military and received some funding from the military for this purpose. Boston Dynamics is now working on building robots that can "approximate the mobility, dexterity, and agility of people and animals…." This design allows them to access spaces and terrain that wheeled or treaded robots cannot reach or navigate, and they can be used for remote visibility in potentially dangerous situations to help keep the public, police offers, EMT workers, and other first responders safe.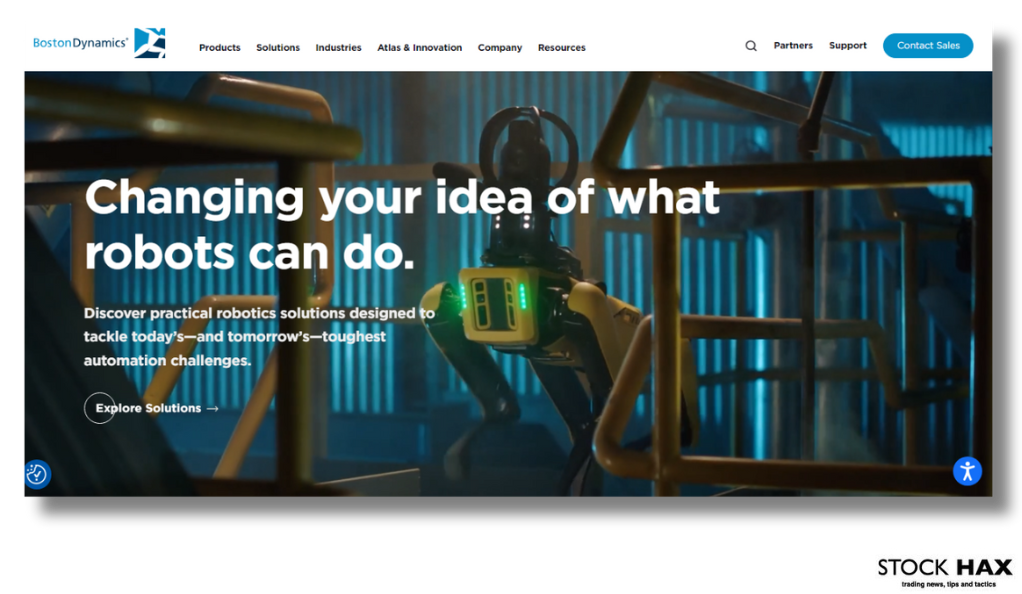 The robots have been used in the healthcare field as well. During the COVID-19 pandemic, for example, some area hospitals used Boston Dynamic's Spot robot, its first commercial robot, to remotely triage patients suspected to have the virus. Currently, there are hundreds of Boston Dynamic robots working in various industries, including construction, manufacturing, mining, oil and gas, and utilities. The company recently unveiled Stretch, a new robot designed to work in warehouses and distribution centers.
The company is pioneering robotics and AI research, helping to usher in a new industrial revolution. The AI industry is forecast to grow tenfold between 2021 and 2031, which can translate into a huge opportunity for early adopter investors.
At the time of writing, Boston Dynamics is a private company. As such, investors cannot buy shares in the company on the stock market.
Can You Buy Boston Dynamics Stock? Is Boston Dynamics Publicly Traded?
Boston Dynamics is a privately owned company, meaning it is not listed on any stock exchange. It's relatively easy to research public companies, as most of the relevant data a potential investor needs is disclosed by the company itself or is public through the SEC. Additional information like revenue, year-over-year growth, number of employees, and more is readily available through a quick online search.
Private companies are different. There is no stock to buy, and they are not required to report or disclose financial or any other operational information to the public or SEC. Their tax filings are confidential, and employees, investors, customers, and partners may be bound by non-disclosure or confidentiality agreements. Much of the data a potential investor would want is simply not available for privately owned companies. But there are still ways investors can find insights into private companies.
Who Owns Boston Dynamics?
Currently, Boston Dynamics is owned by two companies:
80%: Owned by Hyundai Motor Group, the Korean automaker whose brands include Hyundai, Kia, and Genesis with 250,000 employees worldwide, bought controlling interest in 2020/2021 for $880 million.
20%: Owned by SoftBank Group Corp., a Japanese investment holding company that acquired Boston Dynamics from Alphabet (Google) in 2017. SoftBank is among the leading platform companies in Japan. It holds a nationwide telecommunication network, Yahoo! JAPAN, the payment platform PayPay, and the social media app LINE.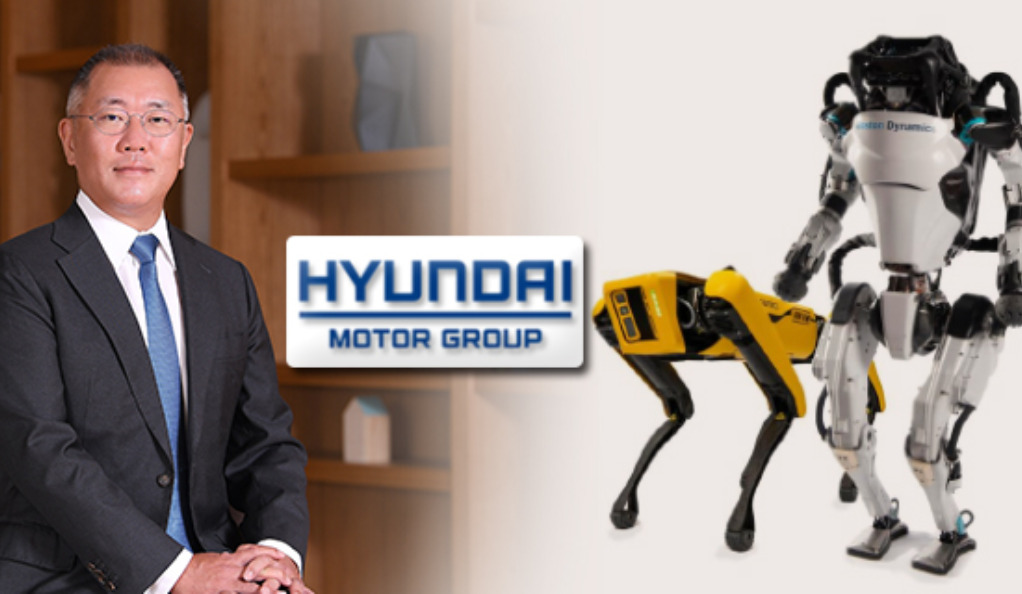 The acquisition by Hyundai Motor Group allowed Boston Dynamics to move from the theoretical research of robots into robot production. Boston Dynamics now plans to create an entire robotics value chain, from manufacturing the component for robots to smart logistical solutions.
And Boston Dynamic's technology may help give its parent company an edge over its competition in manufacturing and further and more quickly develop self-driving cars. Boston Dynamics' technology could give Hyundai an edge in manufacturing and further its development of self-driving cars.
And it will take the kind of deep pockets Hyundai has to make that happen, as Boston Dynamics has a high burn rate, and the uber-sophisticated robots it produces require a long time horizon to come to market.
Is the Parent Company Publicly Traded?
While investors can't buy Boston Dynamics stock, they can buy stock in its parent company, Hyundai Motor Group. Investing in Hyuandi gives investors an indirect way to invest in Boston Dynamics. Investors can find Hyundai on the OTC markets under the ticker symbol HYMTF. OTC markets are markets where securities not listed on major U.S. exchanges are traded. OTC securities trade via broker-dealers often because they don't meet the requirements of the major U.S. exchanges.
This does not necessarily say anything negative about a company. Many companies choose OTC markets because they are cheaper to join and have fewer requirements for foreign companies like Hyaundi to be listed on compared to the major U.S. exchanges but allow them access to American investors. Hyaundi, as a publicly traded company on the Korean Stock Exchange (KRX), must meet that exchange's requirements.
Hyundai's market capitalization as of the Spring of 2023 was approximately $52.5 billion, and the company has a dividend schedule of twice a year in April and August.
How to Invest in Boston Dynamics Stock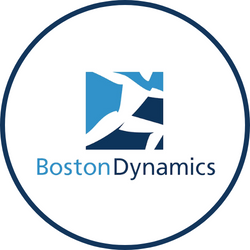 Boston Dynamics has some competitors that are publicly traded:
Rockwell Automation (NYSE: ROK): A leader in industrial automation that helps companies scale manufacturing.
iRobot Corporation (NASDAQ: IRBT): The company builds consumer robots like Roomba, the automatic vacuum, pool cleaners, and lawnmowers.
NVIDIA Corporation (NASDAQ: NVDA): The company designs and develops much of the hardware and software used in different technologies, including those with AI-related applications.
Some additional robotics stocks that show a lot of momentum are:
Samsara Inc (NYSE: IOT): Samsara develops connected operations platforms used to track fleets of vehicles and other equipment.
National Instruments Corp (NASDAQ: NATI): The company manufactures automated testing equipment and virtual instrumentation software.
Cadence Design Systems Inc (NASDAQ: CDNS): Cadence produces software, hardware, and silicone structures used in electronic systems designs.
How to Buy the Boston Dynamics IPO
In 2021, there was a lot of speculation that Boston Dynamics would soon go public, but two years later, the company remains privately owned. Thanks to the deep pockets of the parent company Hyudandi, the company has plenty of working capital.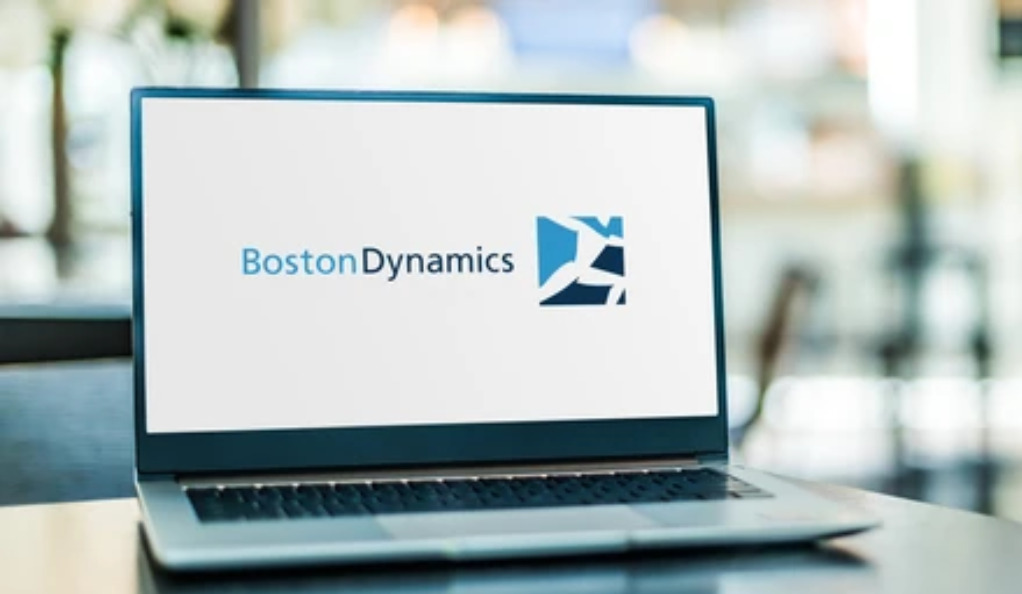 It's now projected that the company may go public within the next five years with an IPO price between $35 and $50 per share, making it an attractive bargain for early investors.
These are the steps investors can take to buy Boston Dynamics stock if it eventually goes public:
Create or log into your brokerage account.
Search for Boston Dynamics.
Choose the number of shares you want to buy.
Place your order.
Monitor your trade to make sure it continues to fit in your overall investment portfolio.
Boston Dynamics Stock Price Chart
A stock chart is a graph that allows investors to see a stock's price over time; it shows the current price, historical highs and lows, and trading volumes. As Boston Dynamics is a private company, no stock chart is available. Here is some information on Boston Dynamics that is available:
Founded: 1992
Headquarters: Waltham, MA
Founder: Mark Raibert
Sector: Technology
Industry: Engineering/Robotics
Number of Employees: 803
Total Funding: $37 million
Valuation Estimate: $1.1 billion
Estimates of the company's annual revenue have ranged as high as $148 million, but no one can be certain because there is no formally reported data available. There is quite a bit of evidence that Boston Dynamics grew considerably in value in the few years between being acquired by SoftBank and Hyandui. In 2022, Hyundai announced that it would invest $400 million in an artificial intelligence research institute that Boston Dynamics is spearheading.
Conclusion
Boston Dynamics is a robotics company located in Massachusetts and is an offshoot of MIT. The parent company, Hyundai Motor Group, a Korean automotive manufacturer, privately owns a majority stake in the company, having acquired it in 2020/2021. Japanese company SoftBank Group owns a minority stake in Boston Dynamics after acquiring the company from Alphabet (Google) in 2017.
Despite years of speculation, Boston Dynamics has not yet announced an IPO date, but some experts believe the IPO will happen sometime in the next five years. Investors can invest in Boston Dynamics in a roundabout way by investing in its parent company, Hyuandi. Investors should keep in mind that while buying Hyuandi stock is a way to invest indirectly in Boston Dynamics, the exposure is diluted. Hyundai's market capitalization is more than $37 billion, which is almost 35 times what the company paid for Boston Dynamics. If you do invest in Hyuandi to gain exposure to Boston Dynamics, it's important to monitor the investment and make sure that it continues to fit in with your overall investment goals.
But with a relatively low estimated IPO price, Boston Dynamics is something investors keen on the tech sector may want to keep an eye on. The company is a leader in the field of developing highly advanced robots that are likely to have a lot of commercial value in the coming years. To begin with, it's clear that Boston Dynamics is a leader in the development of highly advanced robots that could have a great deal of commercial value in the next few years. More than 30 years old, the company is one of the most experienced in what is a fairly new field.
FAQs
Who owns Boston Dynamics?
Hyundai Motor Group bought an 80% majority stake in the company from SoftBank in 2020/2021. SoftBank retains a 20% stake. 
How can I invest in Boston Dynamics?
Boston Dynamics is a private company owned by Hyundai. Hyundai stock is available for purchase by investors under the ticker HYMTF on the OTC marketplace. Buying Hyundai stock is a roundabout way to invest in Boston Dynamics until the potential IPO takes place.
Is Boston Dynamic going to IPO?
The company has not announced an IPO date, but some experts speculate there will be an IPO in the next five years. The cash influx from Hyundai has made an IPO less of a priority for Boston Dynamics. But an IPO would help the company generate returns for its parent company more quickly while raising additional funding to continue its cutting-edge robotics research.
Is Boston Dynamics profitable? 
The company is not currently making a profit. The research and development into the kind of robots the company produces is very expensive. Boston Dynamics' annual losses are estimated to range between $26 million and $189 million. There are reports that the company aims to be profitable by 2023 or 2024. 
How much is Boston Dynamic's stock worth?
As the company is privately held, there is no stock to buy at the moment. Some experts have estimated that in the case of an IPO, the stock price would range from $35 to $50 per share.  

Does Boston Dynamics Have a Stock Symbol?
Because the company is not yet listed on any stock exchange, Boston Dynamics doesn't have a stock ticker symbol.
Risk Disclaimer
StockHax strives to provide unbiased and reliable information on cryptocurrency, finance, trading, and stocks. However, we cannot provide financial advice and urge users to do their own research and due diligence.
Read More