This website and its content are not intended to provide professional or financial advice. The views expressed here are based solely on the writer's opinion, research, and personal experience, and should not be taken as factual information. The author is not a financial advisor and lacks relevant certifications in that regard. We highly recommend consulting a qualified financial advisor before making any investment decisions, as the information presented on this site is general in nature and may not be tailored to individual needs or circumstances
Currency markets have always moved quickly. They move even faster in the case of cryptocurrency, a highly-encrypted medium of exchange that operates entirely in the digital world.
Given how fast cryptocurrency news and trading moves, it's unsurprising that many of the top traders prefer an equally fast-paced social media channel: Twitter, whose 140-character limit prioritizes quick thinking and focused messages.
Here, we've listed 25 cryptocurrency traders and analysts who regularly share valuable insights with their Twitter followers — and because the value of their myriad perspectives is impossible to rank, we've listed them alphabetically.
To stay on top of cryptocurrency news and events, add these folks to your feed.
Warren Paul Anderson
Warren Paul Anderson saw the value of Bitcoin early, which led him to invest in cryptocurrencies and later to become the cofounder of Hedgy, which specializes in blockchain smart contracts. Anderson recently joined Ripple to "double down on the Internet of value."
Where to find him: @warpaul
Gavin Andresen
Gavin Andresen's Twitter bio is modest: "Husband, father, geek." But his 73,000+ Twitter following is one of the highest on our list — which shows that when Andresen comments, people listen. Andresen is one of the Bitcoin Core original developers, and his insights into blockchains are indispensable to novice and seasoned investors alike.
Where to find him: @gavenandresen
Andreas Antonopoulos
The author of Mastering Bitcoin and The Internet of Money, Andreas Antonopoulos has built a strong public profile through his commitment to public speaking on what cryptocurrencies are and why they matter. He regularly hosts the "Let's Talk Bitcoin" podcast and maintains a YouTube channel of informational videos on bitcoin and cryptocurrencies, making his insights available in multiple media.
Where to find him: @aantonop
Brian Armstrong
Brian Armstrong is the CEO and co-founder of Coinbase, a digital currency wallet and platform system investors, merchants and consumers can use to manage their cryptocurrency transactions in multiple currency types. Armstrong's Twitter feed is news-oriented, providing a quick view of projects, conferences and other big events in the cryptocurrency world.
Where to find him: @brian_armstrong
Richard Gendal Brown
Currently Head of Technology at R3CEV, Richard Gendal Brown specializes in digital ledger technologies. He also advises a few select clients on cryptocurrency and decentralized consensus space issues — but his advice, along with key news pieces that capture his attention, is also available on his Twitter feed.
Where to find him: @gendal
Vitalik Buterin
Vitalik Buterin got involved with Bitcoin before finishing high school. From modest beginnings as a writer for Bitcoin Weekly, Buterin moved on to co-found Bitcoin Magazine with Mihai Alisie, and then dove into developing Ethereum in order to address what he perceived as major hindrances within Bitcoin's system and priorities. Both Buterin's Twitter feed and blog are understated, but full of wisdom.
Where to find him: @VitalikButerin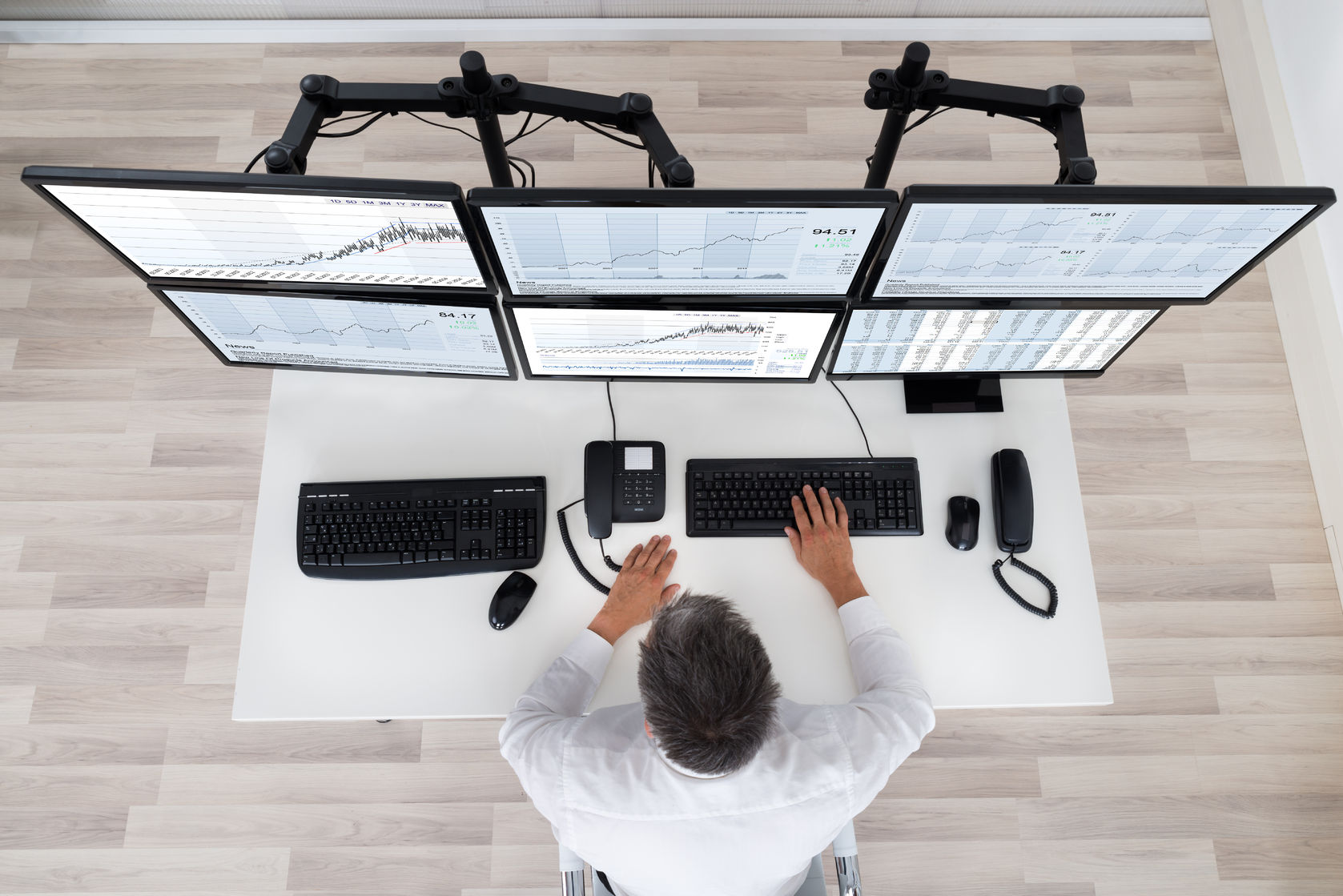 Nicolas Cary
The president and co-founder of Blockchain and chairman and co-founder of Youth Business USA, Nicolas Cary attributes his insights to his global perspective, which includes a long list of world travels and teaching, development and management projects. His "big picture" view is an essential addition to any Twitter list with a focus on cryptocurrency trading.
Where to find him: @niccary
Chris Dixon
A general partner at Andreessen Horowitz, Chris Dixon is an early adopter not only of digital currency investment, but also of Twitter itself, which he joined in March 2007. He's the co-founder of Hunch, Founder Collective and SiteAdvisor and a personal investor in a wide range of tech startups, including Kickstarter, Warby Parker, Stripe, Pinterest and Foursquare. His Twitter feed melds interests in investment and analysis with programming, philosophy and history, providing a well-rounded perspective on "the next big thing."
Where to find him: @cdixon
Tim Draper
Tim Draper is the founder of Draper Associates, a seed-stage venture capital firm with a focus on the extraordinary. Draper is known in the cryptocurrency community for his purchase of 3,000 Bitcoin in 2014 after the Silk Road shutdown — a move that paid off handsomely. His insights into opportunity and risk, combined with more human moments from his personal life, make his Twitter feed insightful and engaging.
Where to find him: @TimDraper
Nicola Duke
London-based Nicola Duke takes a holistic approach to trading, offering valuable context for cryptocurrencies within a broader investment market. Duke's Facebook page features a daily 7:00 a.m. and 7:00 p.m. cryptocurrency discussion and analysis, as well as a thriving community of individuals who share tips and insights as well.
Where to find her: @NicTrades
Fred Ehrsam
Fred Ehrsam is a co-founder of Coinbase along with Brian Armstrong. While he's since moved on to other projects, Ehrsam's Twitter feed remains a gold mine of insights into cryptocurrencies. Rather than taking a marketing or news-based approach, Ehrsam keeps it more personal, sharing individual insights not only on cryptocurrency investment or analysis, but also on personal growth.
Where to find him: @FEhrsam
Arthur Hayes
As in other markets, cryptocurrencies have spawned a related and thriving derivatives market. To understand Bitcoin derivatives and their role in a well-rounded portfolio, look no further than Arthur Hayes, Co-Founder and CEO of BitMEX and a regular contributor to BitMEX's official Twitter feed.
Where to find him: @BitMEXdotcom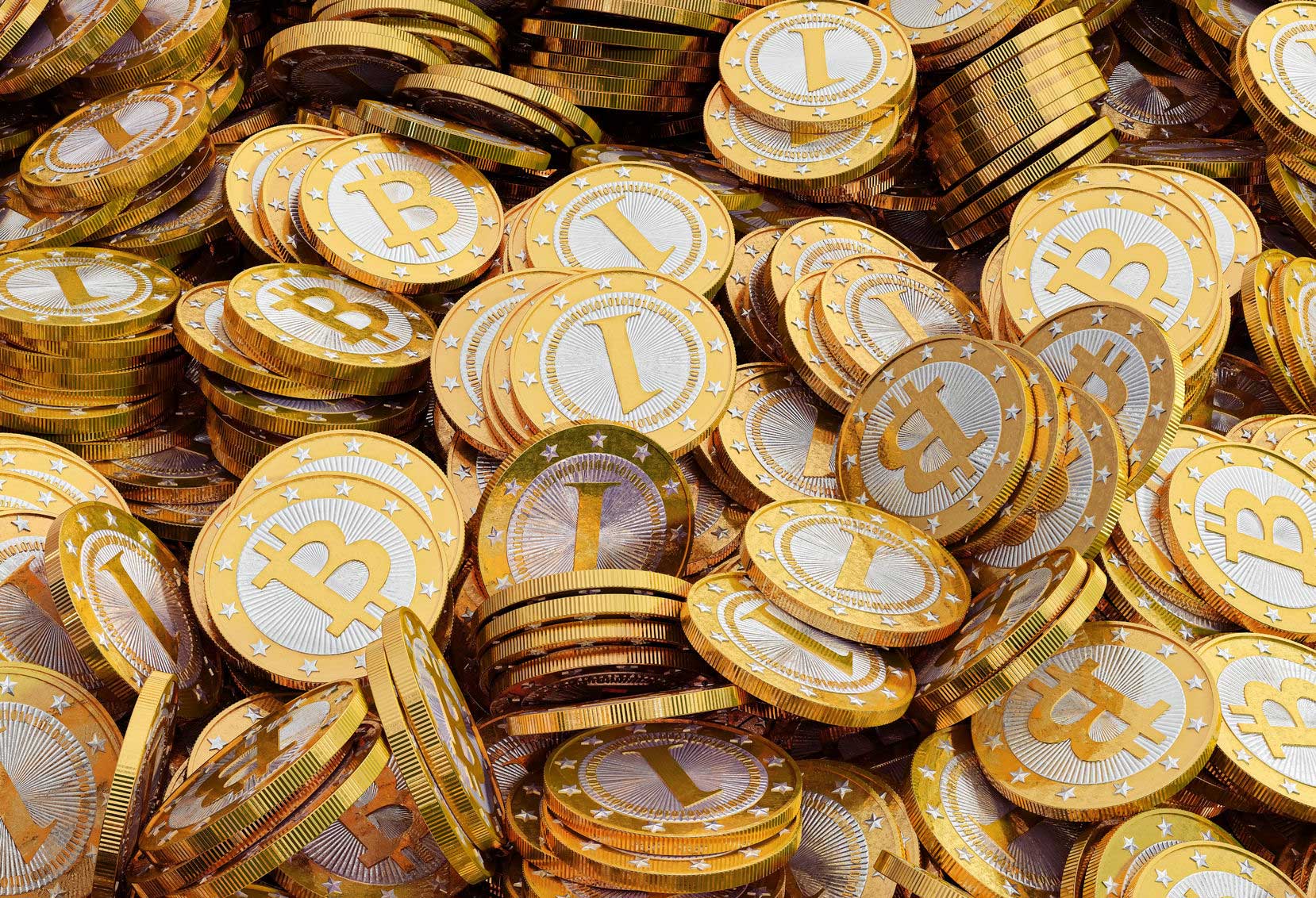 Ben Horowitz
A co-founder and general partner at Andreessen Horowitz, Ben Horowitz is the author of The Hard Thing About Hard Things as well an avid cryptocurrency investor and analyst. His long history in software development and management gives his Twitter feed a unique and powerful perspective not only on digital currencies, but also on the minds behind them.
Where to find him: @bhorowitz
Charlie Lee
The creator of Litecoin and former director of engineering at Coinbase, Charlie Lee works on the cutting edge of Segregated Witness, better known as SegWit, the process by which signature data is separated from blockchain-based altcoin transactions, thus increasing the block size limit and allowing more transactions to be added to the chain. SegWit is an essential part of the growth of cryptocurrency markets and value, and Lee's insights place followers right in the center of its innovations.
Where to find him: @SatoshiLite
John McAfee
Famous for his antivirus software, infamous for … well, several things … and currently the Chief Cybersecurity Visionary at MGT Capital Investments and the designer of MGT's Privacy Phone, John McAfee regularly explores cryptocurrency topics in his Twitter feed, generously sharing industry news and participating in interviews and discussions about cryptocurrencies specifically and the broader investment market in general. His connection to MGT, one of the top bitcoin miners in North America, makes his commentary well worth considering.
Where to find him: @officialmcafee
Blake Morrow
Blake Morrow is a co-founder of Forex Analytix. Every one of his tweets provides analysis, insight and context into the currency markets, including information on how cryptocurrencies fit into the broader currency trading and investment world.
Where to find him: @PipCzar
Catheryne Nicholson
Catheryne Nicholson is the CEO of BlockCypher, which powers blockchains in the cloud and makes it easy to build reliable blockchain applications — giving investors greater control over their assets and mining capabilities. Nicholson's Twitter feed mixes trading and analysis with closer-to-home social issues, making it a prime place to discover the sort of serendipitous pairings of ideas that can lead an investor to the next big thing.
Where to find her: @Catheryne_N
Barry Silbert
The founder and CEO of Digital Currency Group, Barry Silbert is one of the biggest names in cryptocurrency today. He's also involved in Grayscale Investments' Bitcoin and Ethereum trusts and CoinDesk. Silbert's expansive holdings (he's invested in more than 100 different cryptocurrencies) give him extraordinary insight into what makes an altcoin worth considering.
Where to find him: @barrysilbert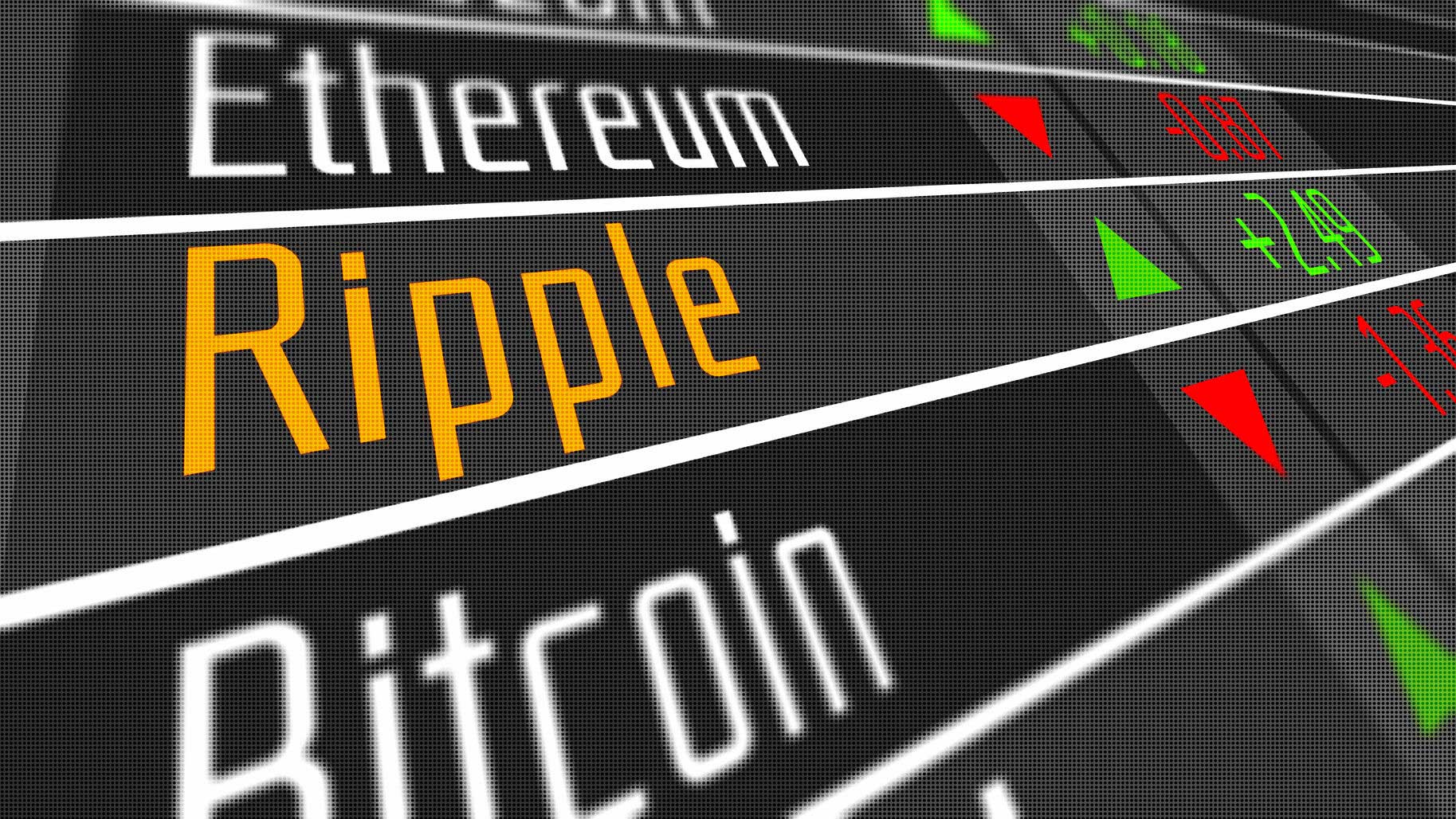 Jimmy Song
Few cryptocurrency traders and analysts have a resume that can rival Jimmy Song's. His positions include Bitcoin developer, VP of Engineering at Armory, and regular Coindesk contributor. Not only does Song understand cryptocurrencies, he can explain them clearly in just a few words — or in 140 characters.
Where to find him: @jimmysong
Balaji S. Srinivasan
"I hear this Bitcoin thing might be kind of a big deal," Srinivasan's Twitter bio says with wry understatement. A board partner at Andreessen Horowitz, Srinivasan is a major investor in cryptocurrencies. His Twitter feed is short, sweet, and full of breaking news and sound advice.
Where to find him: @balajis
Tone Vays
Derivatives trader and consultant Tone Vays focuses on trading in Bitcoin. His insights into blockchains plus the economics and finance surrounding cryptocurrencies are also available via his podcast CryptoScam and at World Crypto Network, where Vays is a contributor.
Where to find him: @ToneVays
Roger Ver
Roger Ver got in on the ground floor, becoming one of the world's first investors in Bitcoin.com, Blockchain.com, Z.cash, BitPay, Kraken, ShapeShift, and Purse.io. He regularly discusses issues such as blockchain integrity and the ethical implications of cryptocurrencies, including their ability to help or harm real-world human interests.
Where to find him: @rogerkver
Erik Voorhees
Erik Voorhees has been involved in the cryptocurrency world since 2011. Currently, Voorhees is the CEO of ShapeShift, which allows blockchain asset investors to trade any of their holdings for any other type of blockchain currency and to build a portfolio via ShapeShift's Prism system. For wisdom that can't be contained in 140 characters, check out Voorhees's blog, Money and State.
Where to find him: @ErikVoorhees
WhalePanda
Don't let the name fool you: WhalePanda's wisdom on cryptocurrencies and the people and politics that surround them is second to none, as the pseudonymous Twitter account's 59,000+ followers can attest. WhalePanda also tracks side projects and niche innovations before they hit more mainstream radar. Insights are delivered with a fair amount of wit and humor, as well.
Where to find WhalePanda: @WhalePanda
The Wolf
This professional cryptocurrency trader is known only as "The Wolf of Poloniex," but his (or her) solid advice and go get 'em attitude has built a 55,000+ Twitter following and a community at The Wolf's trading information and advice website, Wolfopedia. Careful description and analysis of risk attached to each evaluation make The Wolf's analysis as entertaining as her (or his) fondness for Leonardo DiCaprio memes.
Where to find The Wolf: @WolfofPoloniex
…And one to watch: Marc Andreessen
For several years, Marc Andreessen topped the list of cryptocurrency investors to watch. The founder of Netscape and co-founder of Andreessen Horowitz, Andreessen's extensive altcoin holdings gave him extensive insight into the market, as well. Andreessen deleted his entire Twitter feed in 2016, leaving only one message: an invitation to ask him anything for $100 per question, with all proceeds going to Black Girls Code. Nevertheless, he's well worth following: Any future Tweets will be instant news.
Where to find him: @pmarca
Images by: welcomia/©123RF Stock Photo, andreypopov/©123RF Stock Photo, lightboxx/©123RF Stock Photo, pedrosek/ ©123RF Stock Photo
Risk Disclaimer
StockHax strives to provide unbiased and reliable information on cryptocurrency, finance, trading, and stocks. However, we cannot provide financial advice and urge users to do their own research and due diligence.
Read More