This website and its content are not intended to provide professional or financial advice. The views expressed here are based solely on the writer's opinion, research, and personal experience, and should not be taken as factual information. The author is not a financial advisor and lacks relevant certifications in that regard. We highly recommend consulting a qualified financial advisor before making any investment decisions, as the information presented on this site is general in nature and may not be tailored to individual needs or circumstances
Online trading has exploded in recent years as more and more traders choose a diversifiable strategy of investing in digital assets like cryptocurrencies, stocks, forex, and more. Furthermore, an overall shift towards digital services has been observed lately. Rather than sticking to the traditional approach when investing in stocks, traders trade through online brokerage companies. These multifunctional platforms offer everything trading in one place, but with so many options, the most complicated thing may be to start. Fear not, as in this article, you will learn how to identify which broker is the best for you and make an informed decision for your investment activities.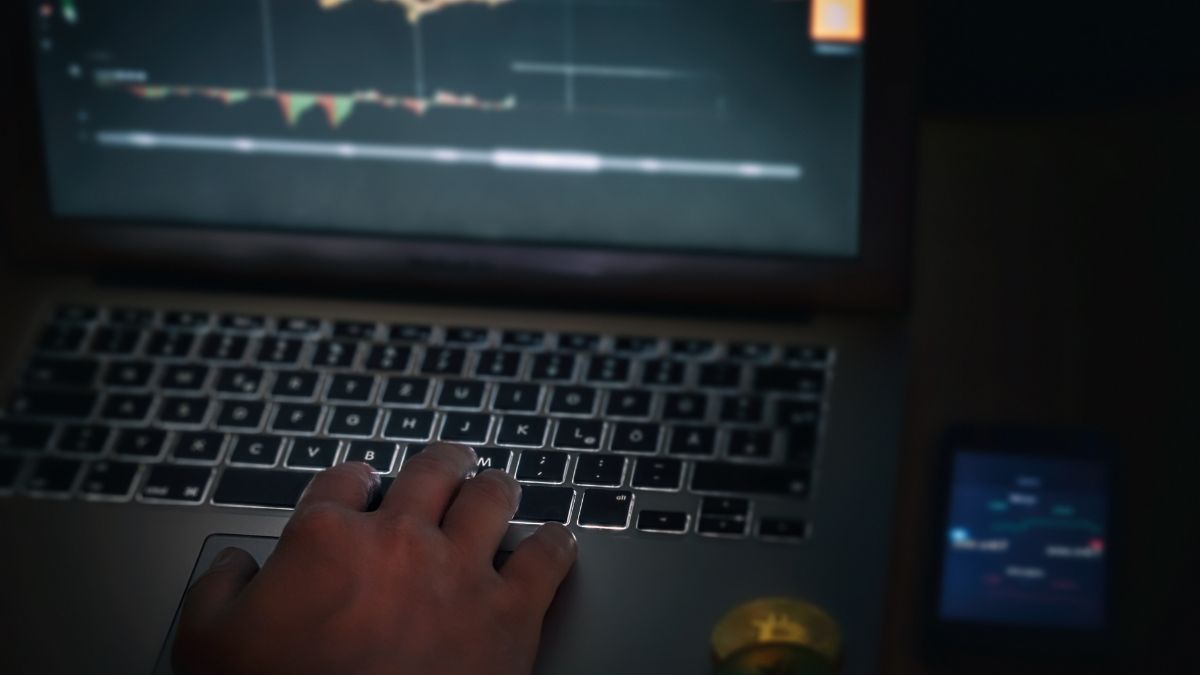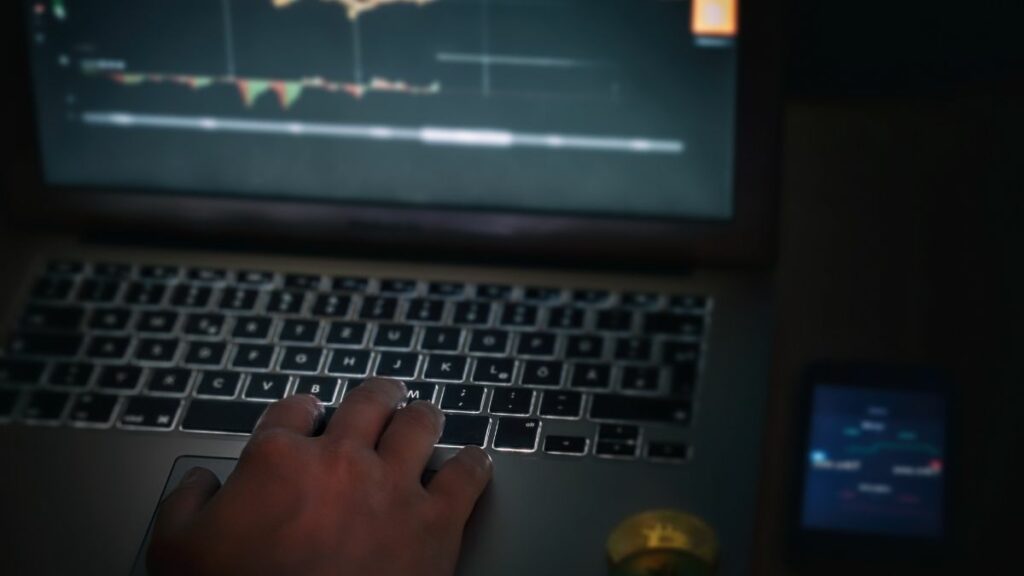 Introduction to Online Brokers
Online brokers offer customers financial services and trading opportunities by giving them access to a digital portal or a mobile application. The idea behind online brokers is to provide investors with an easy-to-use, and cost-effective way to trade digital assets. With high-quality services like market analysis, educational resources, management tools, 24/7 customer support, and many more, trading platforms make the investment process much smoother for traders around the globe.
Advantages of Using a Regulated Online Broker
Trading with regulated online brokers comes with many benefits. The first that comes to an investor's mind when discussing money is the safety and security of funds and personal data. Most online brokers are regulated by government agencies and financial regulatory organizations that take the hard work out of the equation for traders by confirming the legitimacy of a company. Moreover, high-end encryption technology and security features like Two-Factor Authentication are incorporated into every brokerage's services, adding an extra layer of protection for traders.
Overview of the Best 5 Online Brokers – Our Top Picks for 2023
For you to make the most out of your investments, we have created a comprehensive list of the five best online brokers in 2023 for all trading strategies and skill levels. Find out which brokerage suits your trading style the best and start making informed decisions in no time.
eToro – The Best Overall Online Broker Available Globally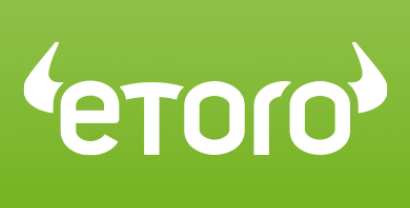 The best online broker on our list is eToro, a leading financial services provider with a global and social approach to trading. The company was founded at the beginning of 2007 and, since then, has focused on transforming the idea behind investing, making it more accessible, transparent, and fun. In its multi-asset platform, over 30+ million traders get the opportunity to invest in CFDs, stocks, cryptocurrencies, ETFs, and other assets needed to create a perfect investment portfolio.
What eToro does differently from its competitors is the social trading aspect integrated into its services. The platform is built on social collaboration, creating a community where everyone can trade, learn, and share their experience with like-minded people. The developers behind eToro believe that making connections leads to building confidence. Your investment journey in eToro will always be exciting, as you can learn from the collective wisdom of millions of investors, top traders, and comprehensive educational resources.
| | |
| --- | --- |
| Account Types | Retail Account, Professional Account, Islamic Account, Corporate Account |
| Supported Assets | Stocks, Cryptocurrencies, ETFs, Commodities, Indices, Currencies |
| Tools | Social Trading, CopyPortfolios, Advanced Charting, Economic Calendar, News and Analysis, Risk Management |
| Fees & Charges | $10 Minimum Deposit, $10 Inactivity Fee, $5 Withdrawal Fee, $10 Account Closure Fee |
| Mobile Trading | Supported |
| Overall Rating | 4.5★ |
---
Interactive Brokers – The Best and Most Comprehensive Online Broker for Trading on Low-Fees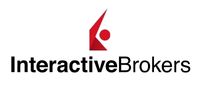 If you want to invest in assets at low fees and have access to comprehensive trading tools and platform features suitable for any trading style, then look no further than Interactive Brokers. This reputable American online broker makes trading more flexible with the support of global assets and the best prices in the industry.
In the unified platform of IBKR, you will find all the essential trading features in one place. Get access to stocks, options, futures, currencies, bonds, and funds, traded on the lowest commissions. This online broker promotes trading at low costs, a trading approach that minimizes extensive spending to maximize earnings potential.
With Interactive Brokers, you can access 150+ global assets on low commissions and trade with no added spreads, ticket charges, account fees, or platform minimums. The company is also highly transparent with its fees, which you can all find on its official website.
| | |
| --- | --- |
| Account Types | Individual Account, Joint Account, Trust Account, IRA Account, UGMA/UTMA Account, Friends and Family Advisor Account, Proprietary Trading Group Account, Institutional Account, Broker Master Account |
| Supported Assets | Stocks, Options, Futures, ETFs, Mutual Funds, Bonds, Currencies, Metals, Cryptocurrencies |
| Tools | Trader Workstation (TWS), WebTrader, IBKR Mobile, IBKR APIs, PortfolioAnalyst, Fundamentals Explorer |
| Fees & Charges | $100 Minimum Deposit, $50 Inactivity Fee, $100 Administration Fee |
| Mobile Trading | Supported |
| Overall Rating | 4.8★ |
---
Fidelity – The Best Online Broker for Beginners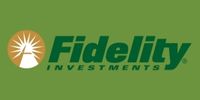 The Fidelity investments trading platform comes across as one of the most straightforward to use. This online broker is the best for beginners looking for a great trading platform with a shallow learning curve. Fidelity will also do the job if you are a more experienced investor looking for an established brokerage with a user interface and a mobile app that manages all the essential tools you need in one place.
Fidelity comes with low commissions and robust customer support available 24/7 via chat, phone, and in their investor centers. These two services are essential elements for traders just starting their investment journey. Furthermore, this overall best online broker for beginners offers excellent research and educational materials and professional planning and advice that will help traders build confidence along the journey. Fidelity is a reputable broker trusted worldwide.
| | |
| --- | --- |
| Account Types | Individual Brokerage Account, Traditional, Roth, and Rollover IRAs, 401(k), 403(b), College Savings Plan, Health Savings Account (HSA), Managed Account, Trusts and Estate Planning |
| Supported Assets | Stocks, ETFs, Options, Bonds and Fixed Income, Mutual Funds, Cryptocurrencies, Cash Management |
| Tools | Active Trader Pro, Wealthscape Investor, Stock and Fund Screeners, Fidelity Insights, Retirement Income Planner, Social Security Benefits Evaluator, Fidelity myPlan Snapshot |
| Fees & Charges | No Minimum Deposit, No Inactivity Fee, No Administration Fee |
| Mobile Trading | Supported |
| Overall Rating | 4.3★ |
---
Webull – The Best Online Broker for Mobile Trading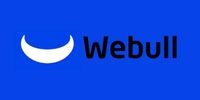 Mobile trading has become highly appreciated by modern investors, and what traders are mainly looking for nowadays are the most effortless interfaces to trade multiple assets at once. Webull is an online trading platform that offers a straightforward and easy-to-use mobile app and incorporates advanced charting and trading tools, making it the best online broker with mobile trading functionality.
Webull's in-depth analysis tools compile powerful advanced charts and technical indicators to help spot trading opportunities. The broker's in-house trading platform is free to use and enables you to manage your investments wherever you are, as it is also compatible with mobile devices. However, Webull may not be an ideal fit for newer investors, as inexperienced traders may be unable to utilize the platform's full capacity. Overall, the app is a solid choice for investors seeking a commission-free trading platform with advanced tools and resources.
| | |
| --- | --- |
| Account Types | Individual Brokerage Account, Traditional and Roth IRA accounts, Joint Brokerage Account, Corporate Accounts, Cryptocurrency Accounts |
| Supported Assets | Stocks, Options, ETFs, ADRs, Cryptocurrencies |
| Tools | Webull Desktop, Webull App, Webull Financial Calendar, Webull Screener, Webull Analyst Ratings, Webull Analyst Ratings |
| Fees & Charges | No Minimum Deposit, No Inactivity Fee, No Administration Fee |
| Mobile Trading | Supported |
| Overall Rating | 4.5★ |
---
SoFi – The Best Online Broker for $0 Commission Trading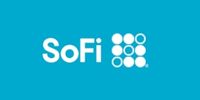 SoFi is a financial technology company that offers an investing platform that allows users to buy and sell stocks, ETFs, and cryptocurrencies with no fees and $0 commissions. The broker's trading platform is designed with young investors in mind, specifically those looking to get a quick headstart on investing. SoFi allows commission-free investing, and there is no minimum account opening, which will attract beginner investors, those on a budget, or traders looking to get the best deals and the most value out of their trades.
Besides great all-in-one investing opportunities in various markets, SoFi offers everything money related on a cutting-edge mobile app. This online broker has everything a trader needs to get his money right, from personal loans, private student loans, and mortgage loans to credit scores and insights, loan refinancing, and awesome credit cards. Over five million members love the company because of its numerous perks, including member rewards, advisory board, career coaching, and financial and estate planning.
| | |
| --- | --- |
| Account Types | SoFi Invest, Automated Investing Account, Traditional, Roth, and SEP IRAs, College Savings Accounts, SoFi Money, Loans and Refinancing Account |
| Supported Assets | Stocks, ETFs, Cryptocurrencies, Fractional Shares, Active Investing |
| Tools | SoFi Invest, Active Investing, Automated Investing, SoFi Financial Planner, SoFi Relay, SoFi Credit Card, SoFi Money |
| Fees & Charges | No Minimum Deposit, No Inactivity Fee, No Administration Fee |
| Mobile Trading | Supported |
| Overall Rating | 4.4★ |
---
Key Features to Consider When Choosing the Best Online Broker
To compile our list of the best online brokers in 2023, we have considered some fundamental metrics and features that every broker needs to offer. The following characteristics of a trading platform will contribute to the fulfillment of the trading needs of most investors, so make sure that most of them are present in the services of the broker you choose.
Account Types
Picking an online broker offering various account types means you will have more flexibility with your trades. Each separate account has different features, which means you can utilize them whenever you want and adjust your strategies and investment portfolios based on market conditions.
Supported Assets and Investment Options
Portfolio diversification has been shown to be an effective method for executing high-level trades. It can only be achieved if the trading platform of your choice gives access to a diverse selection of assets. Trading different instruments allow you to get your hands on more trading opportunities.
Tools Offered
Having access to more tools means you can engage in more advanced trading with the help of platforms like WebTrader, MetaTrader4, MetaTrader5, or any in-house trading platforms. These services incorporate instruments for technical analysis, automated trading, and other practical features that will advance your trading career to the next level.
Trading Interface
A good trading interface makes you much faster when executing trades, which will be highly beneficial and save you time for tasks outside trading. Being more time efficient will make you better at utilizing market opportunities.
Fees & Charges
Pros
Fees and charges can provide transparency in the cost of trading and allow investors to compare different brokers and choose the most cost-effective option.
Some brokers offer low or no fees for certain types of accounts or trades, which can be advantageous for investors who are cost-conscious.
Fees and charges can also incentivize brokers to offer high-quality services and support to their clients in order to justify the cost.
Cons
High fees and charges can eat into investors' profits and make it difficult to achieve desired returns.
Some brokers may have hidden fees or charges, which can be frustrating for investors who don't have a clear understanding of the costs involved.
Excessive fees and charges may discourage new investors from getting started in trading, potentially limiting the growth of the industry.
Mobile Trading
Everyone carries a mobile device with them at any time, and we have become so attached to our phones that we do most of our business on them. It is just more convenient, and the same goes for mobile trading. Nowadays, mobile apps are just as well suited as desktop versions of the same platform.
Customer Support
Trading could be stressful, especially with the ever-changing market conditions, government regulations, and other collateral factors. Fortunately, most online brokers have a professional customer support team available 24/7, who are ready to help with anything trading related and thus contribute to a more stress-free process of investing.
Comparison Between the Best Online Brokers for 2023:
Evaluating the benefits and drawbacks of each online broker in our list is key when making the most out of your trading. Before making a decision, go through our well-researched list to find out which broker will make you achieve your investment goals:

Online Brokers:
Pros:
Cons:
eToro
Copy Trading and Smart Portfolios
Trusted and Secure Online Broker
Amazing eToro Community of Traders
Beginner-Friendly Trading Platform
Customer Service Experience is not Great
Not the Best for Advanced Traders
Interactive Brokers
Global Market Access
Powerful Trading Platforms
Globally Trusted Online Broker
On-Demand Educational Resources
Complex Trading Platform
Suitable Mainly for More Advanced Traders
Fidelity
Digital Investing Advice and Wealth Management Tools
Straightforward Pricing
Robust Investing Tools
Relatively High Trading Fees
Buying Cryptocurrencies with Fidelity can be Complicated
Webull
Comprehensive Suite of Investment Products
Multiple Account Types Options
In-depth Analysis Tools
Practical and Modern Mobile App
No Portfolio Management Tools
Limited Educational Resources and Materials
SoFi
Support for Automated Trading
The Best Mobile App for Beginner Traders
One-stop Shop for Financial Services
Premium 24/7 Customer Support
May not be Suitable For European Citizens
Limited Account Types

Conclusion
Online trading has become increasingly popular, and the best way to get involved is through online brokers, which offer an easy, cost-effective, and safe way to trade digital assets. When choosing the best online broker, you must consider the critical features discussed in this article. Our list of the top five online brokers in 2023 is a great starting point for those looking to make informed decisions about their investment activities. By evaluating the benefits and drawbacks of each broker, you can choose the platform that best suits your trading strategies and trade with confidence.

FAQs
Which are the best online brokers in the world right now?
With numerous positive client reviews and high-quality services, the best online brokers in the world are eToro, IBKR, Fidelity, Webull, and SoFi.
Which online broker has the lowest fees?
Of the five best platforms we have reviewed, we can say that Webull has the most competitive fees in the industry.
Which online broker is the best for beginner traders?
Because of its easy-to-use trading platform and transparent services, Fidelity is the best broker on our list for traders just starting their investment journey.
Risk Disclaimer
StockHax strives to provide unbiased and reliable information on cryptocurrency, finance, trading, and stocks. However, we cannot provide financial advice and urge users to do their own research and due diligence.
Read More