This website and its content are not intended to provide professional or financial advice. The views expressed here are based solely on the writer's opinion, research, and personal experience, and should not be taken as factual information. The author is not a financial advisor and lacks relevant certifications in that regard. We highly recommend consulting a qualified financial advisor before making any investment decisions, as the information presented on this site is general in nature and may not be tailored to individual needs or circumstances.
Short selling is a complex trading strategy that requires specific skills, focus, and a big budget. Not all online brokers are well-designed for short sales. If you want to stack as much as you can control in your favor using the strategy picking the right broker for short selling is a critical decision.
This article will break down several leaders in the market with the hopes of helping you make an informed, successful choice.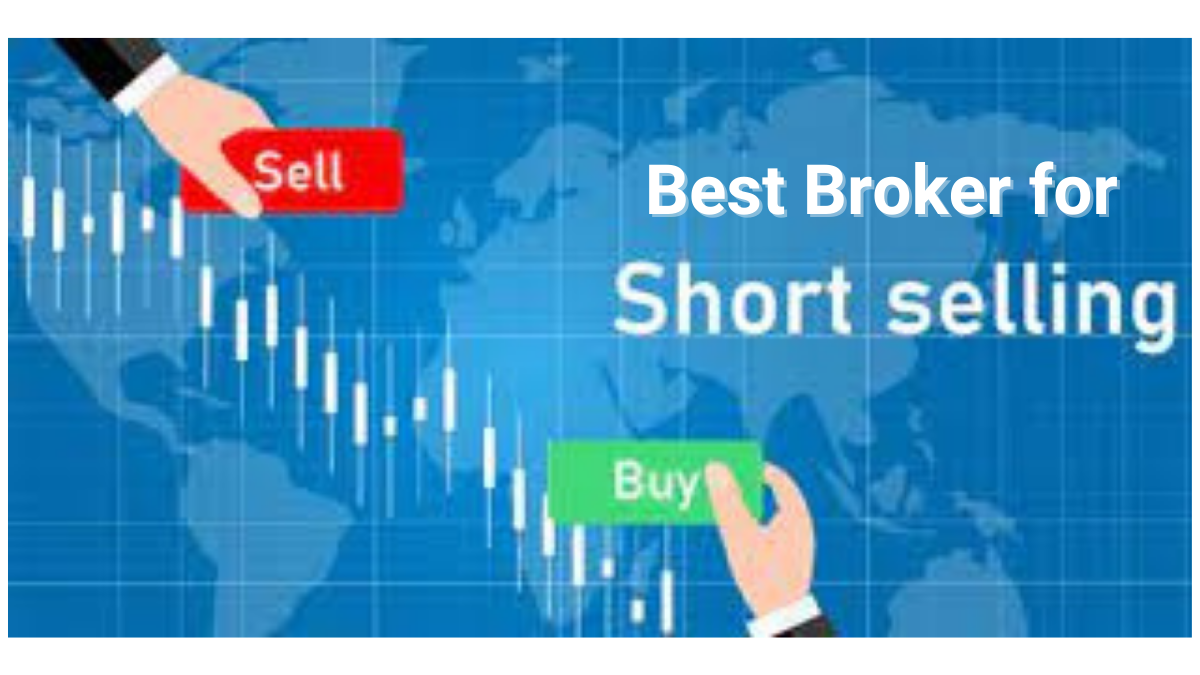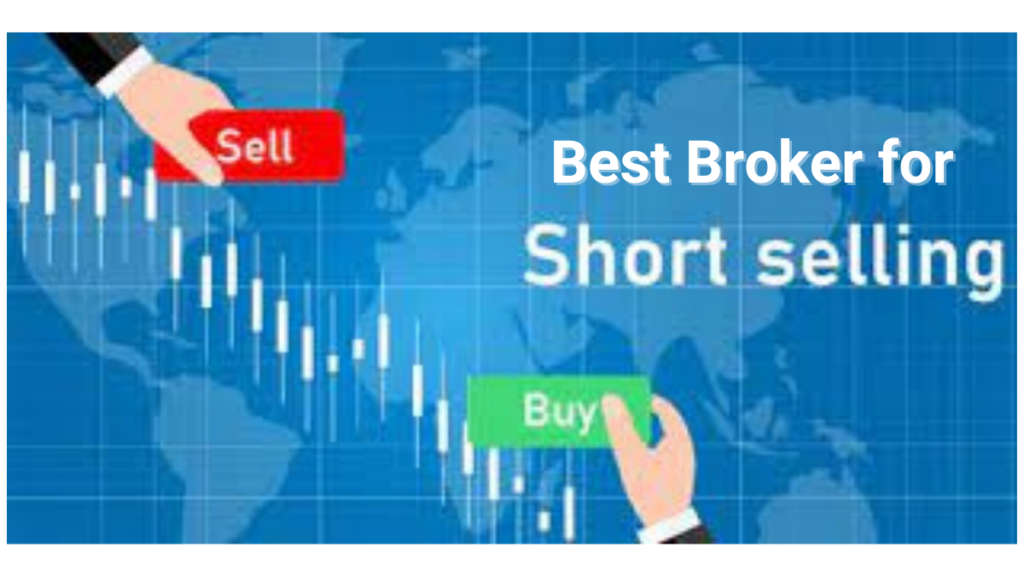 Factors to Consider When Choosing the Best Broker for Short Selling
Understand Short Sales
Short selling is an advanced trading strategy where the trader hopes to profit from a stock falling in value. While many experts consider it a challenge to master, short selling also has a reputation for its potential for impressive financial returns for those who learn its ins and outs.
The mechanics of short selling play out like this: the trader borrows stocks from a stockbroker and then sells the stock while leaving an open position. Later he closes the position by repurchasing the stock at its new price. When a stock falls in price, the trader profits.
Stock Inventory
An online broker needs access to a significant stock inventory to provide value to short sellers. Otherwise, loans would not be possible. Many online brokers achieve this by working with stock loan resources; others obtain these stocks from their large clients. In either case, if you use an online broker that caters to short sellers, they should be able to facilitate stock loans so you can make trades reliably. The larger brokers will have an entire department, ensuring they have access to the stocks their users require without any glitches.
If you are exploring using a broker for short sales, see which stocks are available for selling short. Some brokers limit which stocks are available for short sales, and short-sale stock restrictions could impact your plans or strategies.
Margin Account Policies
As a trader focusing on short sales, there is a need to understand how the broker handles margin accounts. In simple terms, a margin account is set up by a broker to loan customers cash so they can purchase securities to trade with. Since many traders have limited assets without a margin account, short selling would be impossible.
Margin accounts are set up with limits on how much the trader can purchase. The amount is usually beyond what the customer could normally trade with but varies with the broker (as an example, Charles Schwab allows up to 140% of the funds a customer has in their account to be used to borrow stock)
Traders should always use discretion. Margin accounts are set up with interest rates on borrowed assets payable to the broker. Many traders treat them as if they were short-term loans. With the well-known volatility of short sales, it is vital to be aware of the risk when making these financial decisions.
Clear Interface
The short sales trading strategy is risky and needs to be done with focus and understanding. Trading on a platform without a straightforward interface and a confusing structure make the risk of losing money skyrocket. Only make financial decisions in an environment that you understand.
Education and Research Tools
Knowledge is power in trading and investing. Short selling is known for being counter-intuitive and having a steep learning curve. A premium quality online broker for short sales should have a robust library of resources and tools to help traders better understand the market, trading strategies and tactics, and trading budget management. You will be spending money on the platform you choose; the online broker should demonstrate its desire to see you succeed by helping make you a better trader.
The Advantages of Using a Regulated Broker for Short Selling
A regulated online broker has many benefits. These include:
A regulated broker's trading operations are more transparent.
Trader funds on a platform are more secure.
In a worst-case scenario, a trader has more legal options.
The last few years have shown ample examples of how using unregulated financial platforms can end in disaster. Don't be a victim.
Quick FSCA Authorization Confirmation
Investors can see if a broker has FSCA authorization by checking the official FSCA website.
Five of The Best Brokers for Short Selling
Let's examine five of the top platforms that are suitable for short-sale strategies:

IG Groups Holdings is a favorite with many short sellers for its emphasis on CFDs. CFDs allow traders to short many different assets, not just stocks. Breaking down the ins and outs of CFDs is beyond the scope of this article. Please make an effort to understand them before trading. Like others forms of short selling, risk can be high.
Pros
CFD Trading Leaders
First Class Online Platform
Smooth Payments & Payouts
In conclusion, IG Group is a reputable online broker that provides access to multiple markets, a user-friendly trading platform, competitive pricing, and short selling availability. However, it's important to consider the potential drawbacks of inactivity fees and limited customer support before opening an account with IG Group.
---
TradeZero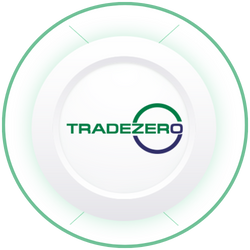 Since 2020, TradeZero has won recognition from some of the world's best-known financial websites as "best broker for short selling," including Benzinga. The trend looks like it will continue for a while as TradeZero continues to win praise from users and insiders and upgrade the free trading platform TradeZero provides for short sellers.
Pros
Zero Web Technology
24 Hour Support, 7-Days a Week
Mobile App
Fractional Shares Trading
Cons
Strict Pattern Day Trading Rule
Expensive Wire Transfers
In conclusion, TradeZero is a reputable online broker that offers zero commission trading, advanced trading platform, short selling availability, and multiple account types. However, it's important to consider the potential drawbacks of a limited product range and higher fees for non-US residents before opening an account with TradeZero.
---

eToro has become one of the largest global brokers by focusing on community-building and providing a sophisticated trading platform. Over 28 million traders use the online broker worldwide. When it comes to short selling, the broker offers CFDs, a popular approach outside the United States.
Pros
Social Investing
Simple Interface
Cons
No American Short Selling Access
In conclusion, eToro is a reputable online broker that offers a user-friendly trading platform, social trading features, multiple trading instruments, no commissions, and a low minimum deposit. However, it's important to consider the potential drawbacks of limited charting capabilities and customer support before opening an account with eToro.
---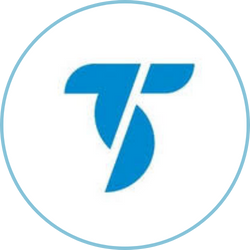 Experienced, successful traders often point to TradeStation as an online broker that is appropriately sophisticated to meet their needs. The platform provides educational material and analysis tools that professional traders rely on.
Pros
Wide Range of Investable Assets
Advanced Platform
Powerful Mobile App
Cons
Difficult to Understand Pricing
Jam Packed Layout
In conclusion, TradeStation is a reputable online broker that offers an advanced trading platform, multiple trading instruments, low fees, research and analysis tools, and educational resources. However, it's important to consider the potential drawbacks of high account minimums and a complex trading platform before opening an account with TradeStation.
---
Cobra Trading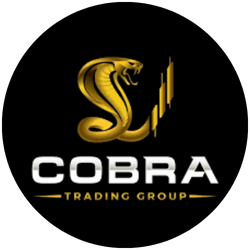 Cobra Trading is a smaller broker that puts an emphasis on short selling. The platform has been operating for over two decades choosing to keep this focus, giving traders and alternative to the firms that are large and impersonal.
Pros
Affordable Commissions
Multiple Stock Sources
Remarkable Customer Service
In conclusion, Cobra Trading is a reputable online broker that offers low commissions, a professional-grade trading platform, multiple trading instruments, short selling availability, and personalized customer support. However, it's important to consider the potential drawbacks of high account minimums and limited educational resources before opening an account with Cobra Trading.
---
Conclusion
Short-selling successfully is a challenging path to master, and the rewards for those who do achieve this goal can be life-changing. Working with an online broker who focuses on optimal short sales is crucial to success, and this guide can help you make the right choice. Good luck!
FAQ
Is short selling a risky trading strategy? 
Yes, it is an advanced strategy for skilled traders. Here are some of the things you should keep in mind:
 
·    Potential for Limitless Losses
In conventional trade, the loss is limited to the asset's value. With short selling, since there is no restriction on how high a stock can rise in value, a sudden surge could quickly make a short seller lose a tremendous amount of money. The risk of limitless loss is there, no matter how unlikely.
·    Sudden Fee Changes
Keeping a position open can open a trader to radical fee changes on a borrowed stock. Going to sleep with a fee of 10% and waking up with it rising to 75% is common and can wreck profitability.
·    Margin Calls
Depending on the broker, they can demand that you deposit cash to cover any prices on borrowed stocks that go beyond the margin they have agreed to. The cash infusions needed to keep these positions open would be immediate. If you are short, they will close your positions, and you will lose money.
Is short selling regulated?
This answer depends on your location. We recommend you explore this question thoroughly before trading or investing, no matter what trading strategies you pursue. Regulations can vary greatly so be sure to not break any rules.
What is the Role of the Online Broker When Short Selling?
The broker acts as a middleman in the trading process. The brokers loans the asset to the trader, charging interest making the whole process of short selling possible.
Can You Become Wealthy Short-Selling?
Absolutely. While short selling is one of the riskiest trading strategies, that risk does not always translate into the highest potential rewards. Traders should consider this question carefully in light of the strategies they wish to pursue. Only make informed trading and investing decisions, and never trade more than you can afford to lose.
Risk Disclaimer
StockHax strives to provide unbiased and reliable information on cryptocurrency, finance, trading, and stocks. However, we cannot provide financial advice and urge users to do their own research and due diligence.
Read More