The site does not offer professional or financial advice. The opinions expressed here are based on the writer's opinion, research and personal experience, and they should not be taken as facts. The information on this site is general in nature and does not cater to specific individuals or entities.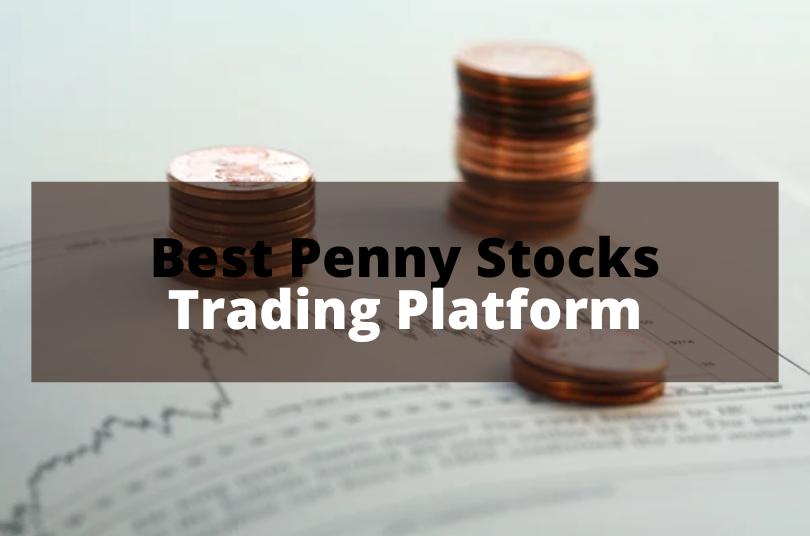 Trading and investing are discussed by more people now than they were many years ago. The internet and people's connection to one another has made the benefits of trading mainstream. An increasing number of people see this as a way to earn more money.
The increase in trading might also have to do with the increase in trading opportunities, especially with people able to trade from their homes and on their phones.
There has been an increase in all sorts of trading, including trading in penny stocks. Trading has risks and choosing a platform that doesn't suit you will be detrimental. So, what is the best trading platform for penny stocks?
We will examine the penny stock trading platforms with the highest ratings, examining their strengths and weaknesses so you don't have to figure that out for yourself. A discussion of what you should know before trading penny stocks will also be included.
Characteristics of Penny Stocks
You might have heard about penny stocks or even been advised by a friend to consider trading in them without knowing what they are.
Stocks of small companies that trade for less than $5 per share are called "penny stocks." They differ from other types of stocks in a few ways, such as where they are traded, their risk/reward balance, and ease of liquidation.
Where They are Traded
While some penny stocks are traded on the New York Stock Exchange, a larger number of such stocks are traded over the counter (OTC) through over-the-counter bulletin boards or through market groups that are privately owned.
There is no trading floor for penny stocks since all transactions are done electronically.
Risk/Reward Balance
Penny stocks have attracted most of its investors with their potential for high rewards. You can make high profits when you notice an undervalued small company with great potential to grow. If you invest in such a company and it grows, you will have great returns.
However, just as the potential for reward is high, so is the risk. Penny stocks come from small companies that aren't established, and these companies can sink or lose most or all their value quickly. If you trade with stocks of such a company, you might lose a lot of your capital.
Ease of Liquidating
The problem with penny stocks is that they are traded in low volumes, making it hard to buy or sell such stocks in large volumes. You might influence the stock price if you buy or sell them in large quantities.
So, exiting an investment is difficult since you might struggle to sell your stocks without affecting the stock price. The difficulty in liquidating your stocks is one reason why experienced investors use a small portion of their portfolio to trade in penny stocks.
Available Information
The information you will get before you begin trading in penny stocks will be limited in comparison to other forms of investment. Companies are required to disclose performance metrics for other types of investments.
In smaller companies trading in penny stocks, such information isn't always available making it riskier to purchase the stocks. Companies that trade in penny stocks aren't mandated to file with the Securities and Exchange Commission (SEC), so information on such companies' performances and potential might be limited.
Things You Should Know Before Choosing a Trading Platform
Before you choose a trading platform, you need to understand it and how your choice will influence your trading experience.
A trading platform is software that investors and brokers use to place trades and monitor these investments. It is network-based software.
To build your portfolio without going through brokers, you should consider certain things before choosing a trading platform.
You will need to think of the fees. You should understand what a trading platform will charge you before you choose it. Generally, platforms with high fees have more features, and these fees will affect your profits.
Ensure you meet the user requirements. Different platforms have different requirements which determine the type of investors that can use them. So, ensure you meet the platform's requirements and in turn assess the platform to see if they meet your goals and requirements.
Examine a platform's features and see if they are what you want. The features a trading platform offers are one thing you must consider. You shouldn't pick a platform simply because the fees are lower than others or because you meet the requirements. You should also pick one with a feature set that matches your experience and goals.
Verify the platform's authenticity. The trading platform you choose shouldn't have bad reviews from traders using it. It shouldn't also have suspicious elements surrounding it, like an insecure website or shady payment channels.
Best Trading Platforms for Penny Stocks
When you have properly examined your trading goals and built your portfolio to the desired level, you will have to choose a trading platform to use. The best trading platform for you must meet your needs and not just be one that a friend or colleague uses.
There are many trading platforms for penny stocks, but which one is best for you? Let's find out.
E*TRADE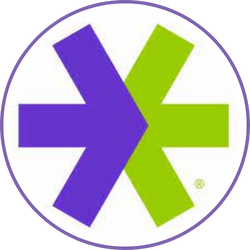 ETRADE is a known name in the trading industry with many investments to trade on. It used to be called TradePlus when it was founded in 1982, and it made its first online trade just 12 months later. ETRADE currently has about half a billion dollars in assets.
The pros of E*TRADE include
● Its size. More than 4 million active brokers are using the platform, and there is security that comes with such a large number.
● It is a good option for those learning the ropes. You should consider E*TRADE if you are getting into penny stocks for the first time. The platform has resources that will help you understand trading processes better and its uncluttered design will settle you in quickly.
What are the cons?
● While great for newcomers, E*TRADE isn't the most advanced trading platform for experts and veterans. It has strong tools that are great for learning the ropes but not advanced enough to cover all trading scenarios.
● Its starting price can also be higher than some other trading platforms.
Charles Schwab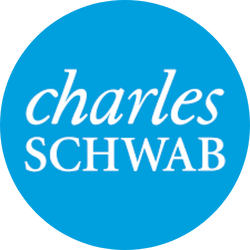 Charles Schwab is older than E*TRADE, being founded in 1973. It was always one of the more accessible trading platforms, removing 50% of its fees when the SEC deregulated the securities industry. Today, it is an investment advisor and a full-service brokerage.
You should consider Charles Schwab because
● It is one trading platform that offers legitimate free penny stock trading. Many companies use the term 'zero commission', but that does not cover penny trading fees. Charles Schwab doesn't collect penny trading fees.
● The trading tools the platform has are both strong and reliable. The tools and charts can easily be customized, making it another great option for experienced traders.
● It also has full-service brokerage so you won't have to involve a brokerage separately.
The drawbacks include
● A broker-assisted fee of $25, which is standard, but a contrast to its more competitive $0 trading fee.
● It isn't good for new investors due to its limited educational resources. New investors that want to use Charles Schwab will need broker assistance which will cost them.
● The number of options and services can also be overwhelming which might deter new investors.
TradeStation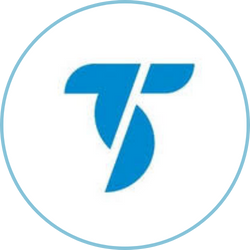 Every penny stock list mentions this trading platform. It is a platform that focuses on active, experienced traders but not long-term ones. The platform attempts to set itself as the best option.
TradeStation has many advantages that include
● A diversity of trading plans. You don't have to stick to a single plan if you want to use TradeStation. You can choose between their TS Select and TS Go trading plans, catering to different types of traders with different goals.
● Different trading platforms. TradeStation offers a desktop, a web, and a mobile app. One of its flagship platforms is the desktop, which displays its tools and features. The web version strips down the more advanced tools while the mobile is better suited for monitoring charts and trades.
● Trading securities. As you would expect from a trading platform aimed towards experienced traders, TradeStation has expected trading securities.
● Direct cryptocurrency trading. TradeStation offers a unique opportunity to trade directly in all sorts of coins. It also has one of the lowest cryptocurrency trading commissions in the industry.
So, when should you consider alternatives? You should rethink using TradeStation when
● You aren't experienced in penny stocks trading. There is no fundamental analysis and there are few educational resources available. If you aren't experienced in OTC trading, you should consider other options.
● You are a long-term investor. Many of the tools that TradeStation offers are too complicated and unnecessary for long-term investment. Most will either ignore these tools or look elsewhere.
Lightspeed Trading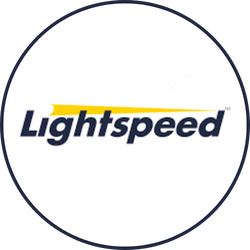 There are different types of trading platforms geared toward different audiences. Rather than trying to be everything to everyone, Lightspeed focuses on what it does best. It doesn't do everything well, but what it does well, it does really well.
Here are a few pros when using Lightspeed Trading:
● You can choose from many trading platforms if you decide to use Lightspeed Trading. They range from desktop to mobile and web. Platforms are available to suit your needs.
● You can get discounts on trading commissions if you meet certain monthly thresholds. It is called Lightspeed's Active Trader Commission Group Pricing.
● As its name implies, Lightspeed's order router is really fast and relies on a propriety algorithm. It is a good option for penny stocks since it involves high-velocity trading.
Before you decide to choose Lightspeed, there are some cons you should know.
● The initial funding requirement is high. For a Lightspeed Trader account, it is $25,000, and $10,000 for a Lightspeed WebTrader account.
● Accounts that fall under the $15,000 threshold in value will be charged a maintenance fee of $25 per month.
● There are a few easy-to-use tools that make Lightspeed a tough sell for new investors.
Which Trading Platform is Best for Penny Stocks?
You might get different answers if you ask for the best trading platform for penny stocks, and that is expected because the best option is the one that suits your needs.
Trading platforms have their strengths and weaknesses, and you will have to look at your goals to see if a platform's strengths match them and if you can easily manage the platform's weaknesses.
Ultimately, you need to understand your position in the market, your portfolio, your trading goals, and your risks. By understanding these parameters, you can select the best trading platform.
Final Thoughts
Penny stocks are stocks of small companies and are usually less than $5 in value. Since they are the stocks of small companies, they are very volatile and difficult to liquidate. So, if you are going into penny stocks, you should consider using a small portion of your portfolio.
There are many penny stock trading platforms, but the best one for you depends on your trading experience, your trading goals, your preferred trading gadget, and your portfolio size. In the end, you are the one who can choose the best trading platform for you. We just help by telling you what to expect.
Risk Disclaimer
StockHax strives to provide unbiased and reliable information on cryptocurrency, finance, trading, and stocks. However, we cannot provide financial advice and urge users to do their own research and due diligence.
Read More