The European market has always been a fertile ground for stock broking companies. So it's no surprise that they have a lot of them aggregated within this region.
As a matter of fact, top stock trading platforms offer a wide range of equity markets to trade with. Overall, each has unique trading points like comparatively low fees, or they offer excellent service.
In this regard, they have curated some of the top 5 brokers targeted at Europeans. Several criteria were used like the assets they offer, tools, deposit fees, non-trading (such as currency conversion, inactivity or withdrawal), low stock trading and more.
Before we proceed, let's take a look at the advantages of using a regulated broker
Advantages of using a Regulated Broker
Experienced brokers know the importance of choosing the right broker as it can be the difference between financial disaster and profitable trading. Most importantly, the first decision to make when choosing is whether to go for a regulated forex broker or an unregulated offshore broker.
Without doubt, choosing a regulated broker is the safest choice as they offer security of assets and investment better than unregulated brokers.
As some traders may know, forex trading is quite risky but with the help of a regulated broker, they shield the investor's assets from market-associated risks. Here are some other advantages they may enjoy:
· Deposit protection
· Safety from fraud
· Risk disclosure
· Transparency
Overview of the Best 5 Brokers in Europe – Our Top Picks for 2023
A good stock trading platform has a wide range of services it should provide for its customers. Most importantly, their service offerings should put the investor's need first before profit.
As luck would have it, there are several regulations guiding this, but some brokers stand out for exceptionally good service.
Here's an overview of the best 5 brokers in Europe:
DEGIRO – Best ETF Trading Platform Europe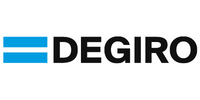 In Europe, DEGIRO is unarguably the leading discount execution-only broker. The company came from a merger of the German flatexDEGIRO Bank AG and Netherlands-based DEGIRO in 2021. It's regulated by BaFin (the German Federal Financial Supervisory Authority) and AFM (the Netherlands Authority of Financial Markets).
Currently, the platform offers services to several European Union countries like Spain, Czech Republic, Poland, Ireland, Denmark, Sweden, Italy, Greece, Germany, Portugal, Netherlands, France, Finland, the United Kingdom, Norway and Switzerland.
DEGIRO works as a DMA – also known as direct market access broker. This means the platform carries out trades based on the availability of more than 50 stock exchanges worldwide. Customers are spoiled for choice as they can choose between traditional asset classes like bonds, stocks, futures, exchange-traded funds (ETFs) and options. On the other hand, they don't offer forex, crypto or CFDs (contract for differences).
DEGIRO's commissions and fees are somewhat competitive as a discount broker. On equities, they offer commission-free trading from the top European and U.S. exchanges, together with hundreds of ETFs.
Futures and options cost about €0.75/unit. Also, forex conversions attract a 0.25 percent charge, while the fee for margin borrowing is fixed at 3 per annum.
Here are other useful details about this broker;
| | |
| --- | --- |
| Account Types | Basic; Active; Trader; Day Trader |
| Supported Assets | Shares, leveraged products, ETFs, Bonds and derivatives like Futures and Options. |
| Tools | Degiro Web Trader and Degiro mobile app |
| Fees & Charges | – €1 per trade- Connection fees: max 0.25% of the total portfolio value (max charge is €2.50) yearly for each exchange.- US Options connectivity fee: €5.00 per exchange for each calendar month. |
| Mobile Trading | Supported |
| Overall Rating | 4.8★ |
eToro – Best Overall Trading Platform in Europe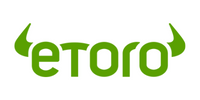 Since 2007, there's no denying that eToro has been a trading pioneer. The platform is known for its intuitive, interactive and user-friendly apps together with its crypto trading.
As expected of a top platform eToro is regulated across several countries like the United States, United Kingdom, Cyprus, Australia and most importantly Europe.
This broker offers multiple asset classes like equities, forex, commodities, ETFs CFDs, and crypto. At the time of compiling this report, it does not offer futures, bonds, or options.
eToro's fees are comparatively higher than the average fees of other brokers for forex. The EUR/USD spread – which is the highest liquid forex pair worldwide – is fixed at 1 pip. Also, for crypto, eToro charges varied percentage spread between 0.75% – 2.5% depending on the liquidity.
The renowned broker also has mobile apps for both iOS and Android platforms together with its proprietary platform.
Unfortunately, the major con of this platform is that it supports just one currency and that is the U.S. dollar. Lastly, the minimum deposit is often between $50 – $200 depending on the jurisdiction as the broker also offers several payment options. Users can choose from bank transfers, debit cards to e-payment services like Skrill or PayPal.
| | |
| --- | --- |
| Account Types | Professional Account, Retail Account, Demo accounts and Islamic account |
| Supported Assets | 3,000 financial assets which include stocks, ETFs, indices, cryptocurrencies, commodities and currencies. |
| Tools | eToro app and eToro Money |
| Fees & Charges | Variable spread of 1 pip on EUR/USDMinimum Deposit $10-$10,000 |
| Mobile Trading | Supported |
| Overall Rating | 4.7★ |
IG Markets – Most Trusted and User Friendly.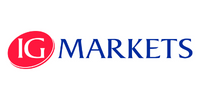 IG Group is one of the most respected and largest brokers in Europe. The company was founded in 1974 but only started trading on the London Stock Exchange in 2000. This renowned broker is regulated by the FCA (Financial Conduct Authority) of the UK and BaFin (Federal Financial Supervisory Authority) of Germany.
While traders in the US only have access to its forex services, European customers, on the other hand, have several choices. The platform offers them cryptocurrency CFDs and CFDs, United States and international stocks (non-CFDs). In addition, they can also trade Options, although it's limited to a small group of EU countries.
Their spreads aren't too different from what the competition offers. On average, their EUR/USD spread range from 0.9 pips to 1.4 pips for GBP/USD. In addition, they offer margin trading as their European brokers have access to a 30:1 leverage.
Even though there's no requirement for minimum accounts, it's important to note that this platform has several hidden fees. Any broker that doesn't trade in a span of 2 years will incur a charge of $12. Also, if they fail to submit a W-9 form – a United States tax form – that is valid, that's another cost of $50.
| | |
| --- | --- |
| Account Types | Live, corporate and demo. |
| Supported Assets | More than 16,000 assets which include options, interest rates, industry sectors, ETFs, commodities, bonds, shares, crypto, and indices. |
| Tools | MetaTrader 4 (MT4), APIs, Mobile Apps, and Pro Real Time |
| Fees & Charges | EUR/USD: 0.9 pip GBP/USD: 1.4 pipRollover Fee: Calculated as the "Tom-Next Rate" together with admin FeeMargin Interest: between 3.33% and 50%Inactivity fee: $12Penalty for invalid W-9 form: $50 |
| Mobile Trading | Supported |
| Overall Rating | 4.6★ |
XTB – Best Day Trading Platform Europe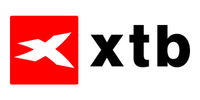 X-Trade Brokers is undeniably among the leading brokers in Europe. The company has been in operation since 2002 and it's still waxing strong till date. Currently, they're now headquartered in London, however, it's important to note that the company started in Poland.
So much so that it was a Warsaw Stock Exchange publicly-traded company with the ticker "XTB."
The platform goes a long way in trying to ensure business transparency by offering quarterly reports to its customers. For starters, it's regulated by one of the top bodies in the industry, the FCA (Financial Conduct Authority).
That's not all, the broker covers a myriad of financial assets like indices, forex, stocks, commodities, ETFs and crypto. Also, XBT offers average forex spreads, with a 1.1 pips EUR/USD spread during top trading hours. On the other hand, ETF and stock trading is free up to €100,000 in monthly volume.
When it comes to fees, the platform offers low stock CFD index fees but the individual stock CFDs are somewhat expensive.
In addition, the platform offers various tools like the xStation 5 and MetaTrader 4. Without doubt, MetaTrader is an industry standard in the forex industry but most importantly, xStation 5 is extremely user-friendly.
| | |
| --- | --- |
| Account Types | Standard, Islamic and Pro. |
| Supported Assets | More than 1500 global CFD markets which include forex, crypto, Indices, commodities etc. |
| Tools | xStation 5 and xStation Charting |
| Fees & Charges | Average spreads for EUR/USD: 0.91 pipsMinimum Deposit: $0 |
| Mobile Trading | Supported |
| Overall Rating | 4.4★ |
AvaTrade – Best Forex Trading Platform Europe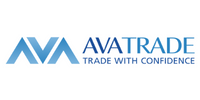 AvaTrade offers a diverse range of CFD and forex trading options on its global platform, and has been recognized for its top-tier educational resources.
AvaTrade was founded in 2006 and is regulated in 3 tier-1 jurisdictions in addition to 4 tier-2 jurisdictions. This makes it a safe – low risk – broker for trading forex and CFDs.
For a great user experience, there's the AvaOptions app which is powered by Sentry Derivatives. This app provides AvaTrade brokers with the perfect forex options mobile trading app. That's not all, AvaTrade offers about 44 forex options together with 1,200 CFDs. In addition to their service offerings, there's AvaSocial, ZuluTrade and DupliTrade which is great for social copy trading.
As it stands, AvaTrade isn't publicly traded, neither do they operate a bank. However, the platform is regulated by four high trust tier-1 regulators, four average trust tier-2 regulators, and one tier-3 low trust regulator.
AvaTrade is authorised by ASIC (Australian Securities & Investment Commission), Investment IIROC (Industry Regulatory Organization of Canada), CBI (Central Bank of Ireland), and the JFSA (Japanese Financial Services Authority). This broker was recognized as the Best in Class platform for Professional traders in 2022 for various reasons.
| | |
| --- | --- |
| Account Types | Standard account, Professional account and Retail account. |
| Supported Assets | CFDs on FX, Crypto, Stocks, Commodities, Options and Indices. |
| Tools | MetaTrader, WebTrader and AvaTradeGO |
| Fees & Charges | Minimum Deposit: $100Average Spread EUR/USD – Standard 0.92 infoAll-in Cost EUR/USD – Active 0.61 |
| Mobile Trading | Supported |
| Overall Rating | 4.5★ |
Key Features to consider when choosing the best Stock Broker in Europe
Even though there are several platforms to choose from when considering the right stock broker in Europe, there are key features you have to look out. In truth, one platform may not have everything, however, the prospective broker has to consider their investing needs when selecting the right brokerage platform.
Account Types
For starters, checking the account type a brokerage platform offers is a very important factor. Some platforms offer demo accounts which may come in handy for learners to get a hang of things. On the other hand, some users may be on the lookout for Islamic accounts. It is important to choose the most suitable account to meet individual investment needs.
Supported Assets and Investment Options
Knowing the assets a platform supports will determine the array of asset possibilities available to a prospective broker. Some platforms specialize in ETFs, some specialize in CFD and options trading while some have a combination of several.
Tools Offered
Having a lot of flexibility to trade with a platform's tools is very important. Most platforms have proprietary tools that seamlessly integrate into mobile devices and web platforms. To some traders, they prefer the bells and whistles of web apps, while some may prefer the flexibility mobile trading allows.
Trading Interface
Having a good user interface allows for a seamless user experience when trading assets. Although, the perfect user interface may not rank high on the priority for some traders, nonetheless, it's very vital. Without having to seek external resources, a new user should be able to get a hang of any platform at first glance.
Fees & Charges
Lastly, users should also be on the lookout for platforms that offer low and no hidden fees, and a friendly and responsive customer support.
Comparison Between the Best Stock Brokers in Europe for 2023
In this analysis, we will evaluate several popular online brokers, including DEGIRO, eToro, IG Markets, XTB, and AvaTrade, with a focus on their suitability for individuals interested in stock trading. We will examine the pros and cons of each broker and provide information on their regulatory status in a specific country.
Online Brokers:
Pros:
Cons:
DEGIRO
Low Fees

Wide Range of Investment Options

User-Friendly Platform
Limited Research and Education

No Retirement Account Options
eToro
Social Trading Features

User-Friendly Interface

Diverse Investment Options
Higher Spreads and Fees

Limited Research Tools
IG Markets
Established Reputation

Comprehensive Research and Analysis Tools

Range of Tradable Assets
Higher Fees

Complex Platform for Beginners
XTB
Competitive Pricing

Advanced Trading Platforms

Educational Resources
Limited Product Range

Customer Service Response Time
AvaTrade
Wide Range of Tradable Assets

Multiple Trading Platforms

Educational Resources and Analysis Tools

Regulated Broker

Competitive Trading Conditions
Limited Research Tools

Inactivity Fee
Conclusion
StockHax's pick for the best stock broker in Europe goes to eToro as it is considered the best online trading platform in Europe across board. Here are the reason's why;
For starters, eToro is the best option for users that want to trade real stock or even crypto commission free. A testament to this fact is their 15 million user base spread across various parts of the world.
It's also perfect for copy trading where users can mirror the exact trading strategies of experts. In addition to the number of great tools they offer, they're also regulated top-tier bodies, including Cyprus's CySEC, Australia's ASIC, the FCA in the UK, and more. With this in mind, users are assured that their investments and funds are secured.
Last but not least, they also offer several deposit options that allow investors to fund and withdraw from their accounts with ease.
Risk Disclaimer
StockHax strives to provide unbiased and reliable information on cryptocurrency, finance, trading, and stocks. However, we cannot provide financial advice and urge users to do their own research and due diligence.
Read More