This website and its content are not intended to provide professional or financial advice. The views expressed here are based solely on the writer's opinion, research, and personal experience, and should not be taken as factual information. The author is not a financial advisor and lacks relevant certifications in that regard. We highly recommend consulting a qualified financial advisor before making any investment decisions, as the information presented on this site is general in nature and may not be tailored to individual needs or circumstances.
When it comes to investing, Dutch people are disciplined, good at setting financial goals, and excellent at making well-researched investment decisions. It is no secret that people in the Netherlands take their trading seriously. That is why choosing an online brokerage with quality services will be a trading decision that has potential to pay off. If you are looking for the best online brokers in the Netherlands, which give access to global markets and a diverse range of assets, you have come to the right place. In this article, we will present you with the five best trading platforms in Holland, that pack all the essential features needed to make your trading experience as smooth as possible.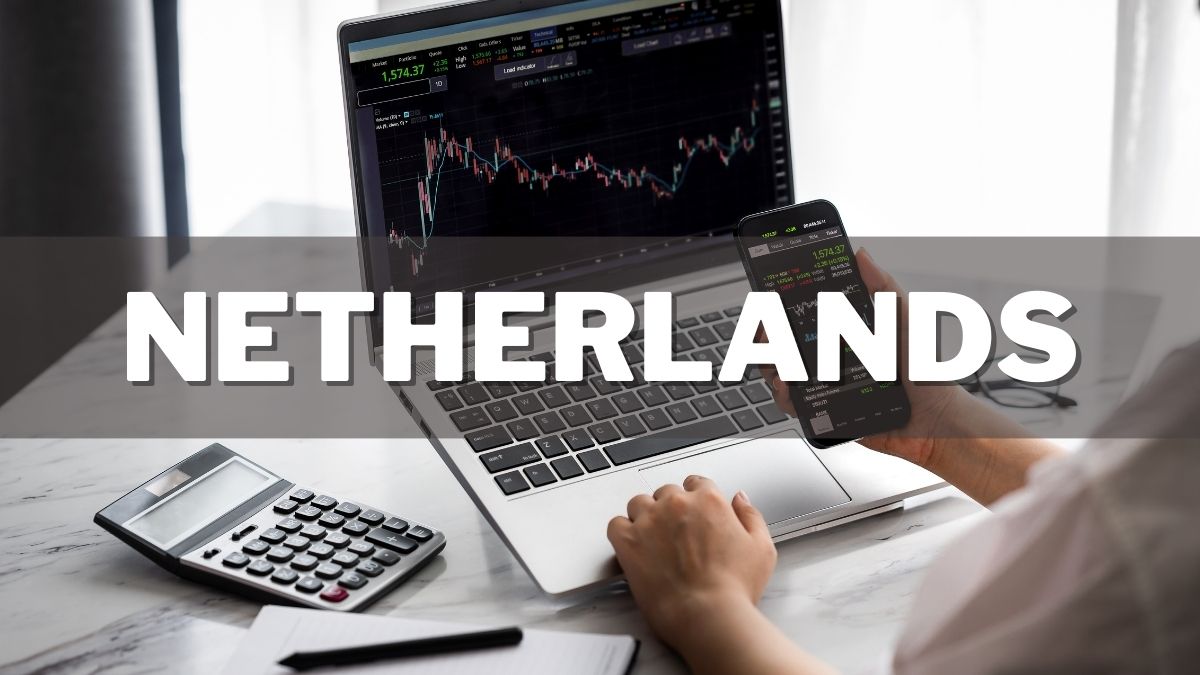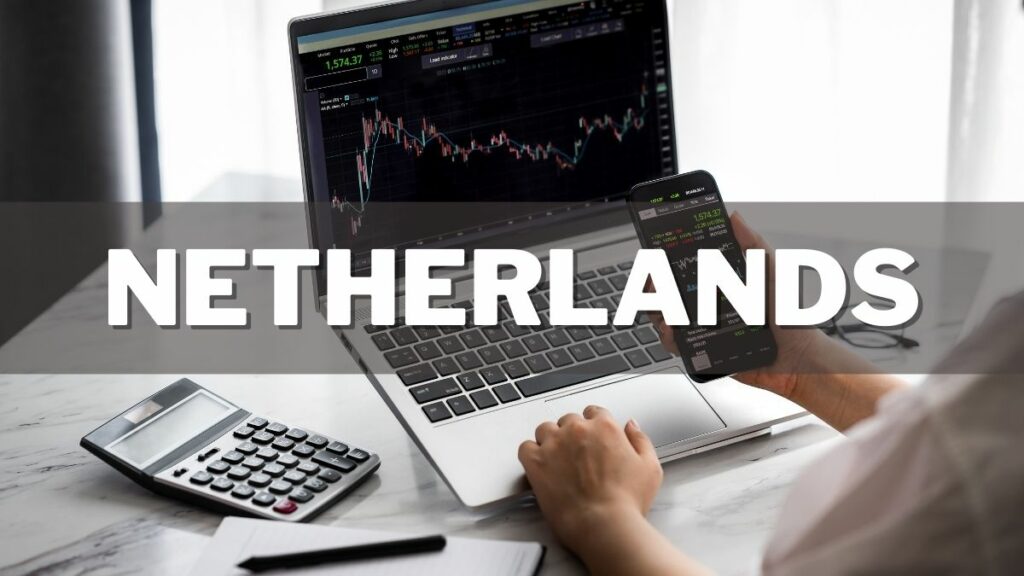 Introduction to Online Brokers in the Netherlands
Online brokerage firms in the Netherlands are where investors do everything trading-related, from placing orders and executing trades to tracking investment progress and conducting invaluable analysis. These global online brokers give investors access to numerous financial instruments like stocks, ETFs, CFDs, cryptocurrencies, and precious metals, to name a few. The financial institution that regulates brokers in the Netherlands is the Dutch Authority for the Financial Markets (AFM). Some popular online brokers used by Dutch investors include Capital.com, eToro, Swissquote, IBKR, and Revolut.
Advantages of using a Regulated Online Broker in the Netherlands
Choosing the right online broker when trading in the Netherlands may give you the upper hand over other traders because of all the perks you will get in one place. Convenience is the most crucial factor when investing, and with a well-suited trading platform, you can now execute advanced trades from any place at any time. Furthermore, you are now more flexible than ever in terms of control over your assets, with the option to place limit orders, stop-loss orders, and other practical risk-management tools.
Overview of the Best 5 Online Brokers in the Netherlands – Our Top Picks for 2023
Our goal is for our readers to get the best trading experience by making an educated choice with the guidelines and options presented in our article. In our best online brokers in the Netherlands list below, we have reviewed the leading trading platforms with the best offerings to help you become a better investor.
Capital.com – The Best Online Broker in the Netherlands with Mobile Trading Functionality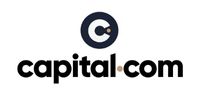 Mobile trading has become increasingly important for traders as it is more convenient, easily accessible, and contributes to a better user experience. The online broker on our list that provides the best mobile application for Dutch investors is Capital.com, a multifunctional fintech platform with robust trading platform and services. The reputable European online broker has created dedicated apps that will perfectly fit all traders, especially those looking to diversify their portfolio with CFDs, make more informed decisions, or trade with the company's advanced platform.
With over 500 000 traders signed up, Capital.com's CFD trading app delivers an intuitive, easy-to-use interface with a quick sign-up process. In just one app, investors can access over 3700 markets and get in-depth financial analysis, smart risk management, price alerts, data protection, and many more valuable trading features. Investmate, the reliable and handy educational app, is another mobile product that the company has developed, which helps traders refresh their financial knowledge and learn new strategies on the go.
| | |
| --- | --- |
| Account Types | Standard Account, Professional Account, Islamic Account, Corporate Account |
| Supported Assets | Forex, Stocks, Cryptocurrencies, Commodities, Indices |
| Tools | Trading Platform, Economic Calendar, Trading Central, Trading Central, Price Alerts, Negative Balance Protection, Risk Management Tools |
| Fees & Charges | $20 Minimum Deposit, No Inactivity Fee, No Withdrawal Fee |
| Mobile Trading | Supported |
| Overall Rating | 4.3★ |
eToro – The Best Online Broker in the Netherlands for Beginner Investors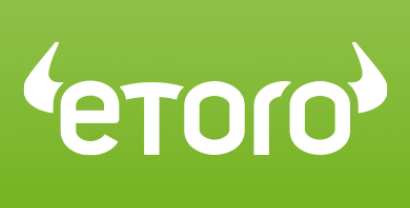 If you are a beginner trader in the Netherlands looking for the best online broker with easy-to-use and transparent services, then eToro would be the perfect match. This innovative financial services company aims to empower a community of investors worldwide by offering uncomplicated trading tools and educational resources to enhance their financial education.
Novice investors will be presented with a complete package of learning materials in eToro's education center, which will play a vital role in the early stages of their development as a trader. The online broker offers educational products, including news and analysis, eToro Academy, comprehensive articles with eToro Plus, and the Digest & Invest podcast.
Another fascinating tool suitable for beginners is eToro's intuitive trading platform, which still packs a punch with its powerful instruments. This platform is available on desktop and mobile, providing accessibility for users. This platform includes features, such as virtual portfolio, stop loss, take profit, trailing stop loss, and procharts can assist with managing trades.
| | |
| --- | --- |
| Account Types | Retail Account, Professional Account, Islamic Account, Corporate Account |
| Supported Assets | Stocks, Cryptocurrencies, ETFs, Commodities, Indices, Currencies |
| Tools | Social Trading, CopyPortfolios, Advanced Charting, Economic Calendar, News and Analysis, Risk Management |
| Fees & Charges | $10 Minimum Deposit, $10 Inactivity Fee, $5 Withdrawal Fee, $10 Account Closure Fee |
| Mobile Trading | Supported |
| Overall Rating | 4.5★ |
Swissquote – The Best Online Broker in the Netherlands with Premium and Trusted Services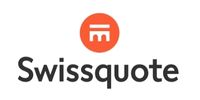 Swissquote is the swiss leader in online banking that numerous investors around the globe and in the Netherlands trust because of its premium services, backed by the safeness of a swiss bank. The European online broker empowers traders to raise their ambitions and aim big by allowing them to invest through their vast selection of digital assets, including stocks, cryptocurrencies, forex, etc.
This best online broker in the Netherlands incorporates cutting-edge technology into its services, challenging innovation and thus helping their clients make informed deals. With Swissquote's intuitive trading platforms, including eTrading, Advanced Trader, MetaTrader, Robo-Advisor, and their advanced features, traders can execute advanced deals.
To get started with Swissquote, investors need to make an initial deposit of at least $1000. This cost may seem expensive for people just getting into trading; however, considering the security and premium services this broker offers. Dutch investors may find it beneficial to consider investing.
| | |
| --- | --- |
| Account Types | Standard Account, Premium Account, Prime Account, Islamic Account, Managed Account, Custody Account |
| Supported Assets | Forex, Stocks, Indices, Commodities, Bonds, ETFs |
| Tools | Advanced Trader, MetaTrader 4, MetaTrader 5, Swissquote Mobile, Swissquote WebTrader, Trading Signals, Economic Calendar, Market Analysis |
| Fees & Charges | $1000 Minimum Deposit, $15 Inactivity Fee, No Administration Fee |
| Mobile Trading | Supported |
| Overall Rating | 4.4★ |
Interactive Brokers – The Best Online Broker in the Netherlands for Trading on Low-Fees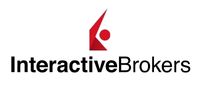 Founded in 1978 in America, Interactive Brokers is a global brokerage company with extensive history and experience in the trading industry, creating a reputation as a trusted broker with low fees. This online broker is one of the most secure picks for traders in the Netherlands looking to invest in multiple assets through a company that prioritizes customer satisfaction.
Interactive Brokers enables traders to build diverse investment portfolios and prioritizes the security of their funds and personal data through various measures. With its solid and automated risk control tools, IBKR implements various measures to ensure the safety of clients' funds.
This online broker is also a budget-friendly pick for Dutch investors. It offers highly competitive fees. Trade stocks, ETFs, options, futures, spot currencies, and bonds on the lowest commissions in Europe, and get the most value out of your investments.
| | |
| --- | --- |
| Account Types | Individual Account, Joint Account, Trust Account, IRA Account, UGMA/UTMA Account, Friends and Family Advisor Account, Proprietary Trading Group Account, Institutional Account, Broker Master Account |
| Supported Assets | Stocks, Options, Futures, ETFs, Mutual Funds, Bonds, Currencies, Metals, Cryptocurrencies |
| Tools | Trader Workstation (TWS), WebTrader, IBKR Mobile, IBKR APIs, PortfolioAnalyst, Fundamentals Explorer |
| Fees & Charges | $100 Minimum Deposit, $50 Inactivity Fee, $100 Administration Fee |
| Mobile Trading | Supported |
| Overall Rating | 4.8★ |
Revolut – The Best Online Broker in the Netherlands for Top-Notch Financial and Banking Services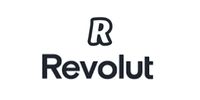 Our last pick for our best online brokers list in the Netherlands is an unusual choice, as this company is primarily famous for its top-notch banking services in Europe. Although that is true, Revolut also provides excellent brokerage services, allowing traders to invest in popular assets, including cryptocurrencies, stocks, and commodities. Our list includes a fintech company rated highly for its convenience and offering low fees and comprehensive financial services.
Revolut's mobile app offers practical features for money management, travel, and investment options, all packed into one simple application on their phone. Although Revolut may not be the best pick for advanced traders looking for avant-garde trading features. This trading platform offers banking perks and portfolio building options.
| | |
| --- | --- |
| Account Types | Standard Account, Premium Account, Metal Account, Junior Account, Business Account |
| Supported Assets | Currencies, Cryptocurrencies, Precious Metals, Stocks |
| Tools | Budgeting Tools, Vaults, Revolut Junior, Cryptocurrency Trading, Revolut Trading, Foreign Exchange, Insurance |
| Fees & Charges | No Minimum Deposit, No Inactivity Fee, $7.99 – $13.99 Administration Fee |
| Mobile Trading | Supported |
| Overall Rating | 4.1★ |
Key Features to Consider When Choosing the Best Online Broker in the Netherlands
Choosing the best online broker in the Netherlands can be daunting, mainly because you must consider many vital features to make the best decision possible. In this section, we have presented all the characteristics we have taken in mind that are all present in the brokerage companies' service in our list.
Account Types
If you are a curious new trader eager to learn new things and develop skills in the investment world, then an online broker with a wide selection of account types may give you the opportunity you are looking for. Many trading platforms offer demo accounts, or ones for beginners, that are packed with resources and helpful tutorials.
Supported Assets and Investment Options
More trading opportunities are what every investor is looking for, as this is not only a risk-management strategy, but it also gives access to instruments for portfolio diversification. Picking a broker with an extended list of supported assets may open the door for many exciting deals.
Tools Offered
By browsing through historical data and statistical trends, technical analysis tools can assist with identifying potential trades and determining the timing of investments. The data is presented to investors on charts, diagrams, graphs, and other instruments, so you may need some trading knowledge to start.
Trading Interface
A trading platform needs to be developed with the customer in mind. User-friendly services can improve navigation and control. This small detail will benefit you, as it will leave you with more time to focus on investing, as you will spend less time learning how to use the app or software.
Fees & Charges
You can save up more for other investments by saving more on unnecessarily high fees and charges. Increasing investment funds can create more opportunities for investors. It will also help you build a sustainable investment portfolio with multiple assets that can generate passive income.
Mobile Trading
Mobile apps have built-in notifications system that is easily customizable and constantly assists you in tracking the performance of your assets. This guarantees that you will always take advantage of potential investment opportunities and know how your money is on the market at any time.
Customer Support
Trusting your provider is vital, as reducing stress during trading can lead to increased confidence. The customer assistance department is the bridge that connects a company and its clients. A supportive customer service team will resolve your issues promptly, which builds trust in the online broker you choose.
Comparison Between the Best Online Brokers in the Netherlands for 2023
Having a balanced perspective on all things trading is challenging, especially when there are so many online brokers to choose from. To make your decision easier, you should use the table below, which aims to give you a complete picture of the perks and benefits of each trading platform on our list:
Online Brokers:
Pros:
Cons:
Capital.com
Excellent educational resources

Market analysis and news

Reliable broker with trustworthy partner

Protection against negative balances

Advanced trading tools
Limited Account Types

Not Available Worldwide
eToro
Copy Trading and Smart Portfolios
Trusted and Secure Online Broker
Active eToro trader community
User-friendly trading platform
Poor Customer Service Experience

Not the Best for Advanced Traders
Swissquote
Multi-Currency Functionality

Asset Protection

Customer Referral Incentive Program

Suitable for all levels of traders.
$1000 Minimum Deposit

Verification process can take 24 hours.
Interactive Brokers
Global Market Access

Powerful Trading Platforms

Globally Trusted Online Broker

On-Demand Educational Resources
Complex Trading Platform

Most Suitable for Advanced Traders
Revolut
Quick and simple registration process

Low trading fees and no commission

Trading and financial services combined

Offers fractional shares trading

Limited Stocks and Crypto Trading Tools

Educational Resources Cover Few Topics
Best Online Brokers in the Netherlands for 2023 – StockHAX's Conclusion
Dutch investors have many excellent options regarding trading platforms, but choosing the right online broker can make all the difference. With the right brokerage company, traders can access global markets, a wide range of assets, and valuable analysis tools. According to numerous client reviews and our thorough research suggests that Capital.com, eToro, Swissquote, IBKR, and Revolut are among the top online brokers available in the Netherlands. These advanced brokers offer features such as flexible asset control, risk management tools, user-friendly interfaces, and mobile apps for trading on the go.
FAQs
Which are the best online brokers in the Netherlands right now?
When picking the right broker for your trading goals and needs, you must consider key features like account types, supported assets, tools, fees, and charges. Capital.com, eToro, Swissquote, IBKR, and Revolut are the best brokers in the Netherlands that combine all the services into their practical trading platforms.
Which online broker in the Netherlands has the lowest fees?
With their competitive fees and charges, IBKR offers the best trading experience for value investors and traders on a tight budget.
Which online broker in the Netherlands is the best for beginner traders?
eToro is a reputable broker trusted worldwide, and even in the Netherlands, eToro's practical trading platform and copy-trading features are considered the best for novice investors.
Risk Disclaimer
StockHax strives to provide unbiased and reliable information on cryptocurrency, finance, trading, and stocks. However, we cannot provide financial advice and urge users to do their own research and due diligence.
Read More