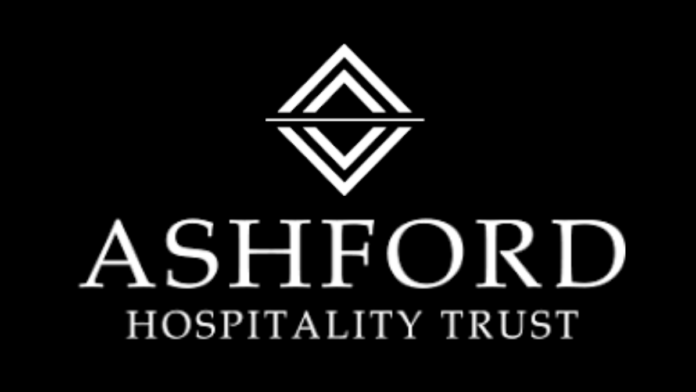 The site does not offer professional or financial advice. The opinions expressed here are based on the writer's opinion, research and personal experience, and they should not be taken as facts. The information on this site is general in nature and does not cater to specific individuals or entities.
Real estate investment trusts (REITs) are one of the top ways that investors gain exposure to the real estate market. Institutions and individuals alike who are interested in gaining exposure to real estate and generating income often choose REITs as an alternative to owning real estate assets directly. Dallas, Texas-based Ashford Hospitality Trust (AHT) is one of those REITs. It specializes in upscale full-service hotels.
REITs pay 90% of their income to shareholders in the form of dividends. Ashford pays various dividends for a series of the company's preferred stock, the highest of which is $0.5281 per diluted share. It is for the REIT's 8.45% Series D Cumulative Preferred Stock.
Ashford Hospitality Trust's portfolio comprises approximately 100 hotels across thousands of rooms in more than two-dozen states, including Embassy Suites, Hilton, and Marriott hotels. In 2022, the company's funds from operations (FFO), a widely watched metric in the REIT sector, soared by 96%. Ashford Hospitality boasts a growth rate of 33.5% in the half-decade leading up to 2023.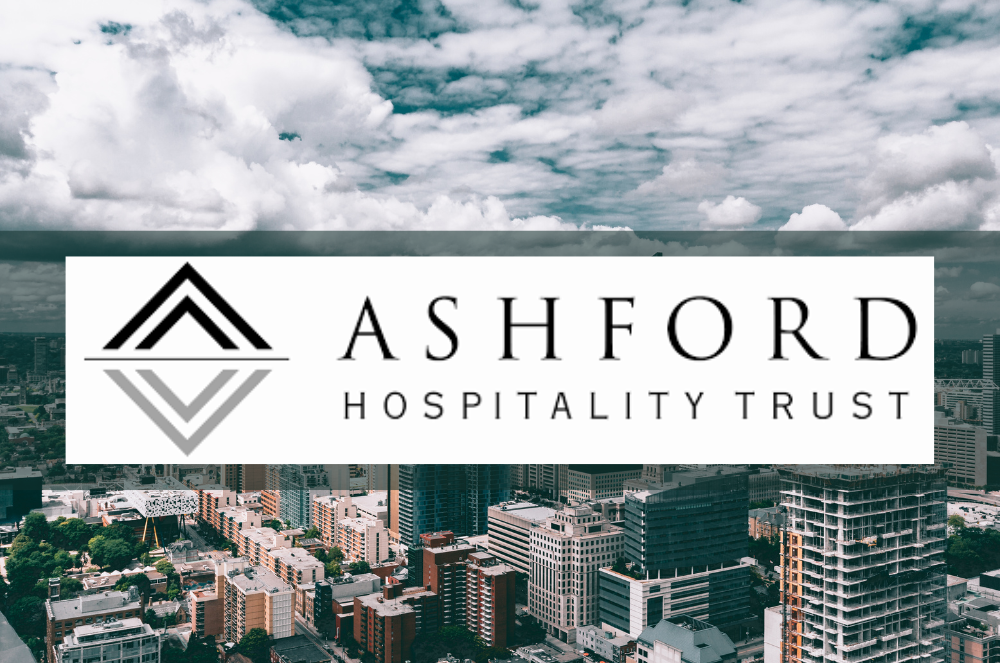 How do we estimate AHT will do in 2023?
The AHT stock forecast based on analyst estimates is $12.25 per share, on average. Based on the REIT price as of mid-January 2023 at $5.83, this target suggests more than a doubling of the price, suggesting that Wall Street is bullish on this stock. The analyst price target is near the company's 52-week stock price high of $12.09.
The performance of hotel REITs like Ashford Hospitality Trust in 2023 will depend a great deal on the state of the economy. If consumers are not visiting hotels in Ashford's portfolio, this could interfere with the stream of income that the REIT provides to investors. The economy is at risk of a soft recession, something investors should be aware of as it could affect both corporate and leisure travel.
As of year-end 2022, Ashford Hospitality Trust was experiencing occupancy rates of 68% and a revenue per available room (RevPAR) of roughly $118. This is an improvement vs. the year-ago period and almost as good as pre-pandemic levels. If Ashford Hospitality could continue in this direction, it is a positive sign for the stock in 2023.
How do we estimate AHT will do in 2024?
The AHT stock forecast for 2024 is optimistic. Analysts are already bullish headed into 2023, despite uncertain economic conditions. Assuming that the economy is out of the woods in 2024, this bodes well for investors in AHT. The travel industry continues to recover since the pandemic, which is positive for AHT.
However, unlike office REITs, which enjoy long-term office contracts, hotel REITs are dependent on consumers paying for short-term stays. As long as RevPAR continues to increase, and there is no disruption such as another health crisis, AHT should perform well in 2024.
A wildcard for Ashford Hospitality Trust in 2024 is interest rates. Higher interest rates are one of the risks of investing in REITs, as they could result in lower valuations on the properties that the company owns. Higher rates also make servicing some of the company's debt pricier, which in turn would diminish the cash that the company has left for dividend distributions to investors.
In 2024, JPMorgan predicts that the U.S. economy will be in a sweet spot, growing slowly but with low inflation and interest rates at moderate levels.
How do we estimate AHT will do in 2025?
The AHT stock forecast for 2025 will depend on a number of factors, some of which are outside of the company's control, like the economy. Having said that, analysts believe that AHT stock has more runway for gains, with the most bullish of estimates calling for the stock price to more than double to $12.25 in 2023.
There is no reason to believe that AHT stock could not reclaim this level after already touching on it in 2022. If the stock were to continue at this pace, it would put it at the $23 level in 2025. While this is quite bullish, Ashford Hospitality has recovered from the pandemic-lows, has steady occupancy rates and is growing its RevPAR, all of which are potential catalysts for the future.
If the economy happens to take a turn for the worse in 2025, Ashford Hospitality has a strategy. The company currently invests in high-end hotel properties. However, if economic conditions should warrant, they could shift their investment approach and consider "new lodging-related investment opportunities as they may develop," according to the company's annual report.
How do we estimate AHT will do in 2030?
The AHT stock forecast for 2030 is dependent on several factors, like the economy, travel and tourism, and the company's ability to remain efficient and grow.
To gauge how conditions might be for the Ashford Hospitality Trust REIT in 2030, let's explore the predictions for the travel industry. Luxury tourism, in particular, which is where Ashford currently focuses, will be worth a record $82 billion by 2030. Strong business and leisure travel would benefit Ashford Hospitality's RevPAR, which could translate to the AHT stock price.
It is also entirely possible that Ashford Hospitality will make additional acquisitions by 2030. If the company's stock price recovers, as analysts expect, they could turn to the equity capital markets to raise money and purchase more hotel properties to bolster revenue even more.
Ashford Hospitality has about $4.3 billion of long-term debt on its balance sheet. If it can lessen its debt load by the new decade, this would strengthen its balance sheet further.
FAQ
Who are Ashford Hospitality Trust's biggest competitors?
Ashford Hospitality competes with other REITs, mainly that similarly focus on hotels. A few include Apple Hospitality REIT, Summit Hotel Properties and Park Hotels & Resorts.
Why are REITs a good investment?
REITs tend to be stable investments that deliver steady income to investors. They are required to distribute 90% of their income to shareholders in the form of dividends. If the stock price also rises, this amplifies returns even more. 
What is the risk of investing in hotel REITs?
One of the biggest risks that REIT investors face is rising interest rates. Higher interest rates can pressure the value of real estate estate and make it more expensive for REIT companies to borrow money. Investment returns could be lower during times of high interest rates. Investors could prefer more conservative fixed-income investments over higher-yielding REITs when interest rates are high.
Risk Disclaimer
StockHax strives to provide unbiased and reliable information on cryptocurrency, finance, trading, and stocks. However, we cannot provide financial advice and urge users to do their own research and due diligence.
Read More