This website and its content are not intended to provide professional or financial advice. The views expressed here are based solely on the writer's opinion, research, and personal experience, and should not be taken as factual information. The author is not a financial advisor and lacks relevant certifications in that regard. We highly recommend consulting a qualified financial advisor before making any investment decisions, as the information presented on this site is general in nature and may not be tailored to individual needs or circumstances.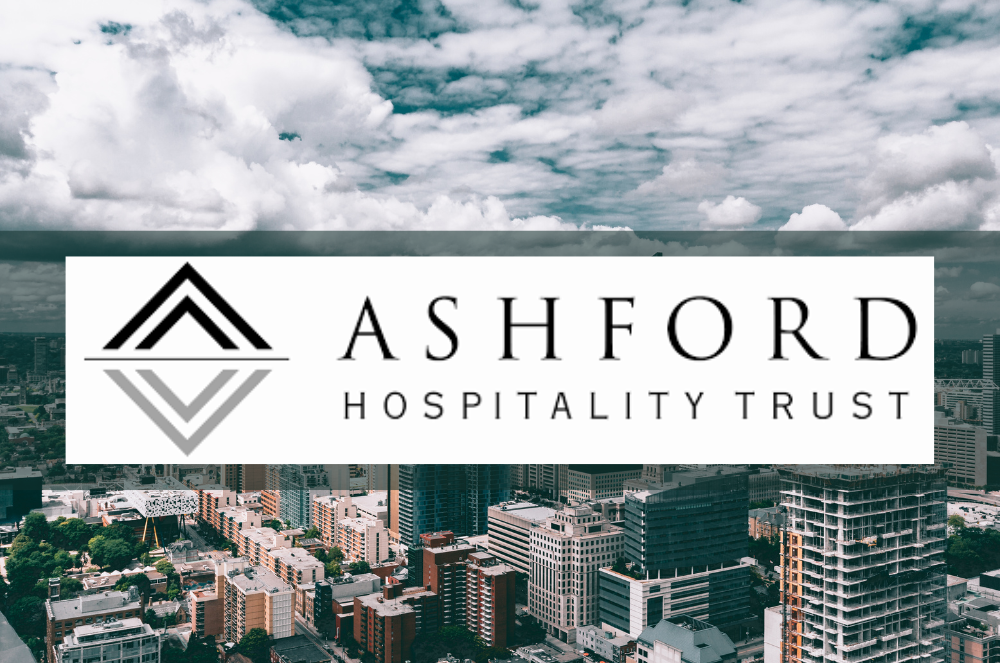 Real estate investment trusts (REITs) are one of the top ways that investors gain exposure to the real estate market. REITs are a popular alternative to owning real estate assets directly and provide exposure to the real estate market while generating income. Dallas, Texas-based Ashford Hospitality Trust (AHT) is one of those REITs. It specializes in upscale full-service hotels.
REITs pay 90% of their income to shareholders in the form of dividends. Ashford pays various dividends for a series of the company's preferred stock, the highest of which is $0.5281 per diluted share. It is for the REIT's 8.45% Series D Cumulative Preferred Stock.
Ashford Hospitality Trust's portfolio comprises approximately 100 hotels across thousands of rooms in more than two-dozen states, including Embassy Suites, Hilton, and Marriott hotels. In 2022, the company's funds from operations (FFO), a widely watched metric in the REIT sector, soared by 96%. Ashford Hospitality boasts a growth rate of 33.5% in the half-decade leading up to 2023.
How do we estimate AHT will do in 2023?
Ashford Hospitality Trust (AHT) is a hotel Real Estate Investment Trust (REIT) that is expected to perform well in 2023 according to Wall Street analysts. The average price target based on analyst estimates is $12.25 per share, indicating a potentially more than a doubling of the price from the mid-January 2023 price of $5.83. The analyst price target is close to the 52-week stock price high of $12.09, suggesting that investors are optimistic about the company's prospects.
However, AHT's performance in 2023 will heavily depend on the state of the economy. As the world is currently dealing with the COVID-19 pandemic, the state of the economy is uncertain. The hotel industry relies on consumer spending, and a recession could decrease both corporate and leisure travel. If consumers do not visit the hotels in AHT's portfolio, it could disrupt the stream of income provided to investors.
As of the year-end of 2022, AHT experienced a 68% occupancy rate and a revenue per available room (RevPAR) of approximately $118. These figures are an improvement compared to the year-ago period and almost as good as pre-pandemic levels. If AHT can continue in this direction, it would be a positive sign for the stock in 2023.
AHT's management team has also been proactive in managing the company's portfolio, selling some of its weaker properties and focusing on acquiring new ones. In addition, the company has recently undergone a restructuring that could lead to a more streamlined and efficient operation.
Another factor that could impact AHT's performance is the increasing trend of sustainable travel. The demand for eco-friendly travel is on the rise, and hotels that have implemented sustainable practices may attract a more conscientious customer base. AHT has already made strides in this area, including reducing its carbon footprint and implementing energy-efficient practices.
Overall, while the state of the economy may impact AHT's performance, there are positive signs for the company in 2023. The company's efforts in portfolio management and sustainability practices, along with improving occupancy rates and RevPAR, are all encouraging factors. Investors looking for a long-term investment option in the hospitality industry may find AHT to be a promising option, given its strong fundamentals and potential for growth. However, it is important to note that investing in AHT does come with risks and uncertainties, and investors should conduct thorough research before making any investment decisions.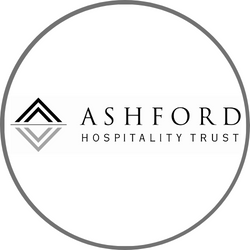 Conclusion
In conclusion, Ashford Hospitality Trust is a company that operates within the hotel REIT sector. With a strong portfolio, impressive growth rate, and proactive management team, the company has demonstrated its ability to adapt and thrive in a changing market. Its focus on sustainability and eco-friendly practices also positions it well to meet the demands of modern, environmentally-conscious travelers. However, some analysts predict that the hotel REIT sector, including Ashford Hospitality Trust, may experience growth in 2023, but this is subject to change based on market factors. As with any investment, it is crucial for potential investors to conduct thorough research and consider the inherent risks before making any decisions.
FAQ
Who are Ashford Hospitality Trust's biggest competitors?
Ashford Hospitality competes with other REITs, mainly that similarly focus on hotels. A few include Apple Hospitality REIT, Summit Hotel Properties, and Park Hotels & Resorts.
Why are REITs a good investment?
REITs are generally considered to be stable investments that provide consistent income to investors. They are required to distribute 90% of their income to shareholders in the form of dividends. If the stock price also rises, this amplifies returns even more. 
What is the risk of investing in hotel REITs?
One of the biggest risks that REIT investors face is rising interest rates. Higher interest rates can pressure the value of the real estate and make it more expensive for REIT companies to borrow money. Investment returns could be lower during times of high interest rates. Investors could prefer more conservative fixed-income investments over higher-yielding REITs when interest rates are high.
Risk Disclaimer
StockHax strives to provide unbiased and reliable information on cryptocurrency, finance, trading, and stocks. However, we cannot provide financial advice and urge users to do their own research and due diligence.
Read More