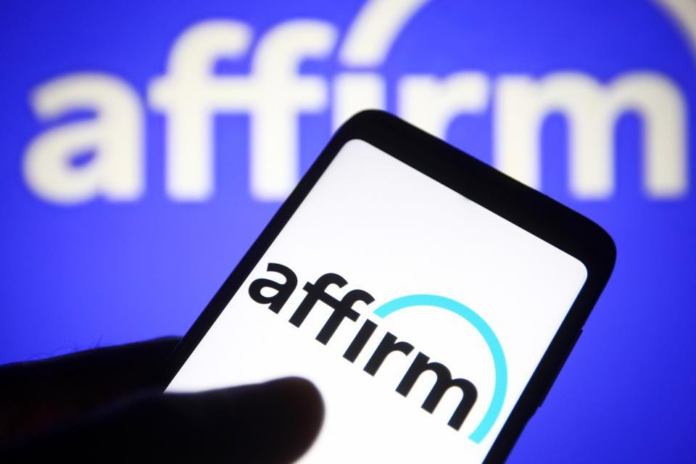 The site does not offer professional or financial advice. The opinions expressed here are based on the writer's opinion, research and personal experience, and they should not be taken as facts. The information on this site is general in nature and does not cater to specific individuals or entities.
The buy now pay later (BNPL) space is a burgeoning payments niche within fintech. Consumers have flocked to the payment installments thanks to the low interest model compared to credit cards. One of the stocks that has been out front in this market is Affirm Holdings (AFRM).
Fintech stocks have a habit of being volatile, and Affirm is no exception, with a 52-week range of $8.62-$83.57 as of early 2023. After a challenging 2022, analysts are turning bullish on AFRM stock price. However, the stock poses some risk due to its volatile nature and lack of profits.
Affirm is considered a leader in the BNPL space. Affirm is basically a lender, though its loans are mainly provided through Cross River Bank. The loans are provided as installment agreements to consumers, who are then obligated to make payments with low or no interest over a series of weeks or months. Affirm's BNPL model is supported by thousands of merchants, including the likes of iPhone maker Apple, e-commerce giant Amazon and retailer WalMart.
How do we estimate AFRM will do in 2023?
The AFRM stock forecast is bullish on Wall Street, where there is no shortage of coverage. Nearly two-dozen analysts cover AFRM stock, according to CNN Business. The analysts have price targets on AFRM stock ranging from $6 to $46, with a median target price of $16 per share.
Investors might decide that AFRM stock is cheap in 2023 after a brutal 2022 in which Affirm lost 91% of its value in the stock market. Analysts believe the stock may have bottomed.
The AFRM stock price target that proves true will depend largely on how the economy performs in 2023. BNPL stocks like AFRM are influenced by consumer sentiment and spending since companies are in the business of issuing loans to consumers. Economists were calling for a recession in 2023 but are beginning to sound more optimistic.
One bullish Affirm stock forecast is from Mizuho Securities analyst Dan Dolev. He has a "buy" rating on the stock with a $20 price target. As of early 2023, AFRM stock is trading at just under $13 per share. Not everyone is as bullish. In Q4 2022, Jefferies analysts lowered their price target on AFRM stock from $15 to $12.
How do we estimate AFRM will do in 2024?
As for the AFRM stock forecast in 2024, the stars could align for the company. By 2024, the U.S. economy is widely expected to be out of any recession that potentially emerges in 2023. Also, the BNPL space remains only a small piece of the total e-commerce market in the U.S. As of 2021, BNPL was expected to grow more than threefold by the end of 2024, which should benefit BNPL stocks like Affirm.
In addition, though Affirm is operating at a loss, it expects to swing to a profit in its fiscal year 2023. These catalysts could bode well for AFRM stock in 2024. Despite its lack of profits, Affirm has over $2 billion in cash on its balance sheet and shows discipline with its spending, which is a positive.
Based on the company's sales, AFRM is considered a cheap stock and therefore in 2024 could inch closer to its former glory. However, if AFRM gets too frothy once again, as many fintech stocks did in the run up to 2022, those levels might prove to be unsustainable. Affirm's market cap ballooned to $10 billion during that time and has since come down to earth at $3.7 billion, as of early 2023.
How do we estimate AFRM will do in 2025?
The forecasts for the buy now pay later space in 2025 are bullish. Bank of America predicted in 2021 that the BNPL market could balloon 10-15 times by 2025 and could potentially process $1 trillion in transactions. Other predictions suggest BNPL could grow 400% by 2025. These forecasts could be catalysts for the Affirm stock forecast, especially if the company continues to take more market share.
As of fiscal year 2022, Affirm had revenue of $1.3 billion, an increase of 55% vs. the prior-year. If Affirm continues to grow its revenue at this rate, it will have revenue of over $3 billion by 2025. If it remains a leader in this space, this is positive for the Affirm stock forecast.
However, the stock's performance will also depend on macro factors, including the condition of the economy, inflation, and consumer sentiment. Economists predict the U.S. economy will expand by 1.8% in 2025.
How do we estimate AFRM will do in 2030?
Looking ahead to the next decade, predictions suggest that the U.S. economy will grow at a pace of 2.3%. However, if there is another economic recession or bear market in stocks, all bets could be off.
As long as the credit markets are strong and consumers are still borrowing money, the BNPL space overall should be more mature by 2030. It is possible that more market players will enter this space by then, which would mean added competition for Affirm.
The good news is Affirm should be profitable by then. It is also highly possible that the BNPL market will consolidate by the year 2030, suggesting that Affirm could combine with another company and gain more market share.
Let's consider that the stock market, on average, returns 6.1% annually. BNPL stocks are volatile. They have historically outperformed the stock market in good times and lag during market downturns. Based on the wide range of analyst predictions, the AFRM stock forecast for 2030 could see the stock valuation revisit the $83 level it saw in 2022.
FAQs
Who are Affirm's biggest competitors?
Some of Affirm's key rivals in the BNPL space include Afterpay, Klarna, and PayPal. Also, banks like JPMorgan are also beginning to offer BNPL services and therefore also compete.
How does Affirm generate sales?
Affirm earns revenue from merchants, which are the businesses it partners with. These include retailers like Amazon and Walmart. In some cases, Affirm also charges consumers interest.
When will Affirm earn a profit?
In its outlook, Affirm has stated that it expects to be a profitable company by the end of its fiscal year 2023.
What are some of the risks with Affirm stock?
The biggest risks are a slowing economy and negative consumer sentiment. If consumers aren't spending money, Affirm is at risk of seeing its revenue decline, which could ultimately be reflected in the stock price.
Will Affirm stock ever return to its all-time high?
AFRM stock is a long way from its all-time high of $168 in 2021. The highest Wall Street analyst price target is currently $46. So don't hold your breath for the stock to reclaim $168 anytime soon.
Risk Disclaimer
StockHax strives to provide unbiased and reliable information on cryptocurrency, finance, trading, and stocks. However, we cannot provide financial advice and urge users to do their own research and due diligence.
Read More