This website and its content are not intended to provide professional or financial advice. The views expressed here are based solely on the writer's opinion, research, and personal experience, and should not be taken as factual information. The author is not a financial advisor and lacks relevant certifications in that regard. We highly recommend consulting a qualified financial advisor before making any investment decisions, as the information presented on this site is general in nature and may not be tailored to individual needs or circumstances.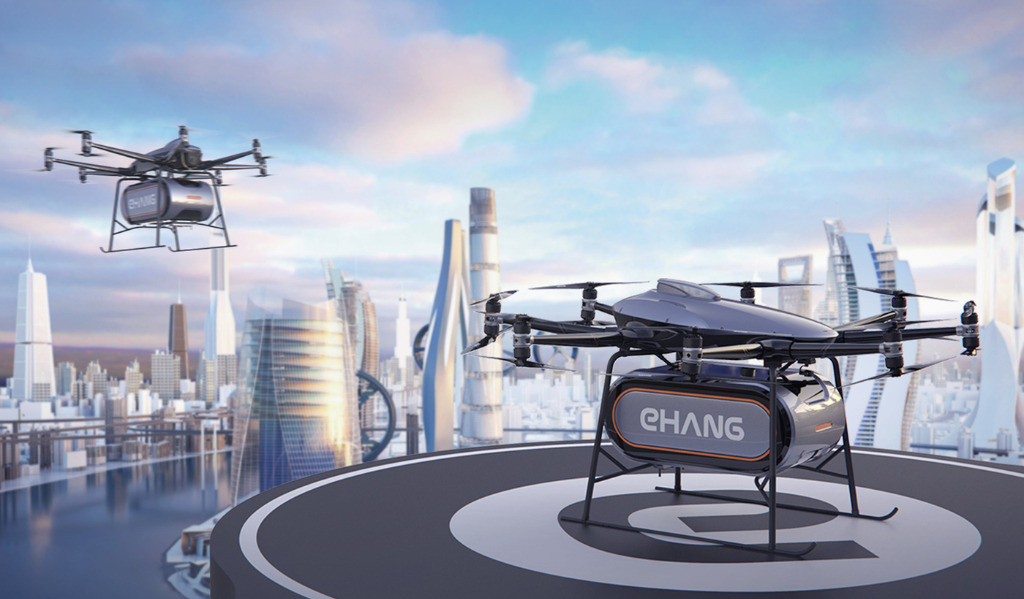 Ehang Holdings is a pioneering autonomous aerial vehicle (AAV) technology company, revolutionizing urban mobility and logistics. Founded in 2014, the company is a frontrunner in developing and commercializing autonomous passenger and freight drones. Ehang's cutting-edge innovations encompass electric vertical takeoff and landing (eVTOL) aircraft, offering safe, efficient, and eco-friendly air transportation solutions.
With a focus on urban air mobility, Ehang envisions transforming the way people and goods move within cities, aiming to alleviate congestion and enable rapid point-to-point aerial transport. As a trailblazer in the AAV sector, Ehang is propelling the future of transportation through its groundbreaking technology and visionary approach.
Ehang Stock Key Features
Innovative Urban Air Mobility Focus: Ehang Holdings is at the forefront of the urban air mobility revolution, creating electric vertical takeoff and landing (eVTOL) aircraft that can transport passengers and goods autonomously. This innovative approach positions the company at the intersection of technology and transportation, with potential applications ranging from urban commuting to medical supply deliveries.
Pioneering Technology: Ehang's proprietary autonomous aerial vehicle (AAV) technology sets it apart. Their eVTOL aircraft are equipped with advanced sensors, AI navigation systems, and robust safety mechanisms, making them capable of flying autonomously without human intervention. This technological prowess positions Ehang as a key player in shaping the future of transportation.
Early Mover Advantage: As one of the early entrants into the urban air mobility market, Ehang has secured strategic partnerships, government approvals, and operational milestones that give it a significant head start. This advantage provides the company with opportunities to establish itself as a leader in a burgeoning industry with massive growth potential.
Global Reach and Recognition: Ehang's footprint extends across various continents, with partnerships and projects spanning different countries. This global presence showcases the company's ability to navigate complex regulatory landscapes and cultural nuances while garnering international recognition for its contributions to the future of transportation.
Investor Interest and Potential: Ehang's stock has garnered significant attention from investors looking to capitalize on the growing interest in urban air mobility and futuristic transportation solutions. While eh stock price performance can be volatile due to the evolving nature of the industry, its potential for disruption and transformation in urban transportation makes it an intriguing choice for those seeking exposure to innovative technology-driven companies.
Eh Stock Over the Years – Review
Ehang stock price has been on a rollercoaster ride over the last 3 and a half years. The stock price peaked in 2021 when based on Ehang news, the company had begun to offer "urban air mobility" services in Zhuhai, China. But the almost 400% rally didn't last for long as a short report that alleged that the stock was an "elaborate stock promotion" sent the stock tumbling shortly thereafter. The stock price has been volatile since then and hasn't moved much as investors shave been trying to assess the company's risks and opportunities in the nascent eVTOL industry.
Ehang Stock in 2023
As of 2023, Ehang stock has demonstrated notable performance, with a year-to-date (YTD) increase of approximately 150%. Starting the year with a value of $8.58, it reached a peak of $23.20 a couple of days ago. The main driver of this year's stock performance has been the overall market rally and improved investor sentiment. For example, the tech-heavy Nasdaq index has rallied 31% this year, lifting most high-tech stocks, including Ehang. Also, a recent $23 million strategic investment led by South Korean music producer and entrepreneur Lee Soo Man has boosted investor enthusiasm for Ehang's pioneering urban air mobility technology, sending the stock higher.
Ehang Stock in 2022
2022 was a challenging year for Ehang investors as the stock tumbled more than 44%. The rapidly increasing interest rate led to the overall market decline that year, which also dragged down individual stocks like eh. The tech-heavy Nasdaq index fell by more than 30% this year, and as a result, riskier and more volatile stocks like Ehnag fell harder. Also, in 2022, Chinese stocks listed in the US faced regulatory challenges as the Securities and Exchange Commission threatened to delist them from the two major American exchanges, the Nasdaq and the NYSE if they didn't comply with the US public listing rules. Ehang was one of the companies that faced delisting threat, putting further pressure on the stock price, amid a challenging year for the stock market.
Ehang Stock in 2021
In 2021, Ehang Stock witnessed a transformative journey. Beginning at $24.61, it reached a peak of $129 before closing the year at $14.92, reflecting a 39% annual drop. 2021 was the year of the meme stock bubble when retail investors on social media platforms and online forums shared stocks to buy to send their prices soaring. Ehang was one of these stocks. Eh stock forums such as the ehang StockTwits account were flooded with posts of retail investors who were buying shares of the company to cause a technical rally. eh StockTwits was the main forum where thousands of posts in a span of a few weeks sent the stock up nearly 500%.
Ehang Stock in 2020
In 2020, Ehang stock witnessed a transformative journey. Starting at $12.80, it experienced substantial fluctuations, reaching a peak of $23 near the end of the year, before closing at $21.11. The stock's volatility, with a beta of 1.65, exceeded the market beta. The company's revenue jumped 47.5% that year due to advancements in autonomous aerial vehicle technology. On top of that, regulatory approvals and successful test flights bolstered investor confidence, propelling the stock. Near the end of the year, pharma companies Pfizer and BioNTech announced a Covid-19 Vaccine candidate that was found to be more than 90% effective in preventing COVID-19, boosting investor sentiment and sending stocks, including eh stock, higher.
Ehang Stock in 2019
2019 was the year of the IPO for Ehang. The stock debuted on December 9, without receiving much investor attention. It started trading at $12.90 per share and closed at $12.49 and the company raised about $40 million. For the remainder of the year eh stock traded virtually sideways as it exited 2019 at $12.80, or down 0.78%. Newly listed names typically do not receive much investor attention during the quiet period. This is the period of time between the date when a company files for IPO and stretches through the 40 days after the stock starts trading. During this period the company can't share any information that isn't in the forms it has filed with the SEC and analysts can't share their views on the company.
There are various avenues for individual investors to participate in Ehang's potential growth. Here are different ways to invest in Ehang:
Direct Stock Purchase: This classic approach involves purchasing Ehang shares through a brokerage account. Investors directly own the shares and can potentially benefit from capital appreciation and potential future dividends.
Robo-Advisors: These automated platforms create diversified portfolios based on individual investors' risk tolerance and financial goals. Ehang shares can be included as part of a diversified investment strategy managed by algorithms.
Mutual Funds: Ehang shares can be part of a mutual fund's portfolio. These funds pool money from multiple investors and are managed by professionals, offering diversification and expert oversight.
Exchange-Traded Funds (ETFs): Similar to mutual funds, ETFs provide diversification by tracking an index or sector. Investing in an ETF that includes Ehang shares can provide exposure to the company's performance along with other stocks.
Options Trading: Experienced investors might use options to speculate on Ehang's short-term price movements. Options contracts offer flexibility and potential leverage, but they also come with higher risk.
Also, individuals can invest in Ehang shares seamlessly through eToro, a user-friendly platform offering access to global markets and social trading features.
To buy Ehang stock, one can use diverse exchange platforms or online brokers, but it's crucial to factor in charges, taxes, and investment resources. Let's use eToro as an example.
Step 1: Open an Account
To start, navigate to eToro's homepage and select the Sign-up button. The registration page will load swiftly, prompting you to enter your name, email, and password. You also have the option to create a profile using your Facebook or Google accounts.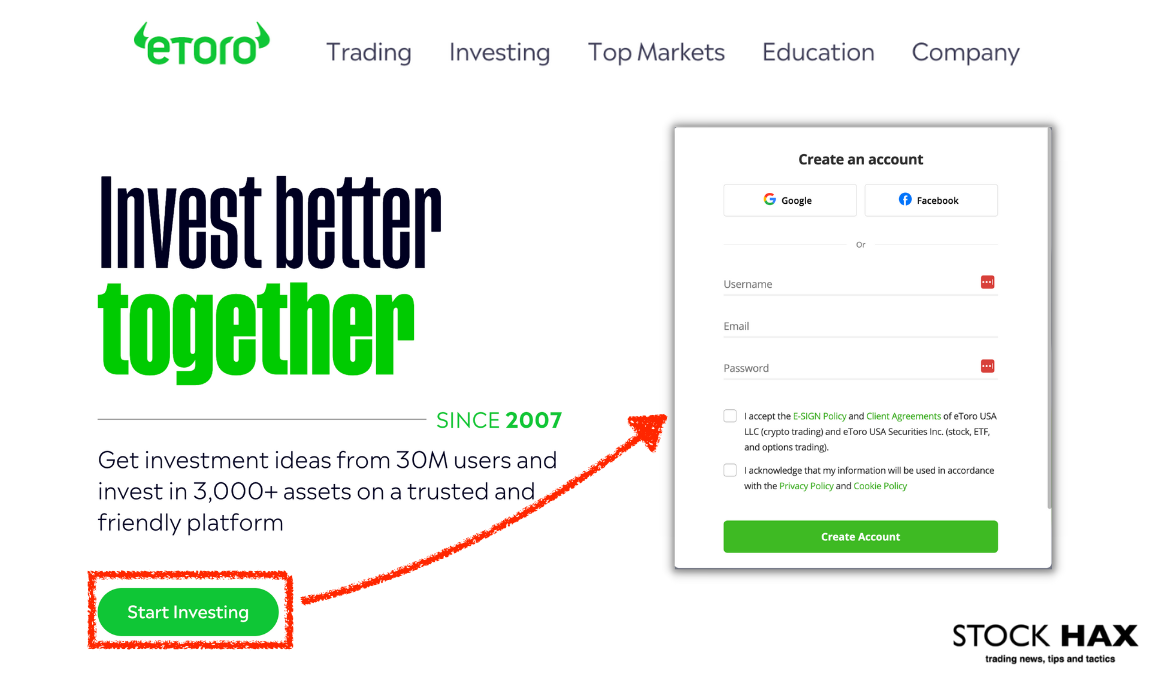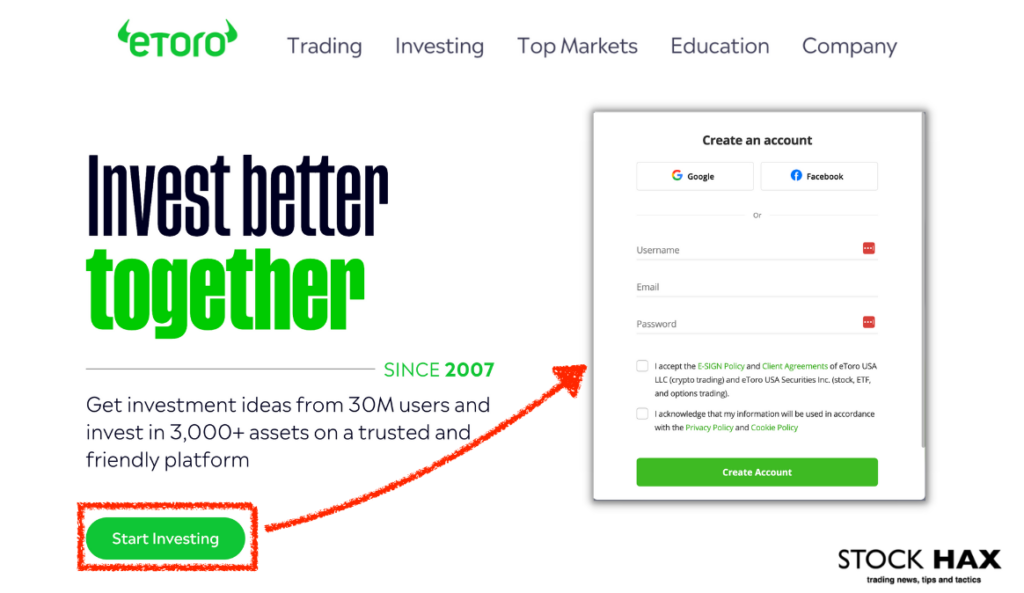 Step 2: Upload ID
Now you need to verify your ID. Verifying your identity involves uploading proof of identity (POI) and address (POA), which can include an ID, passport, or driver's license. The POA should display your full name, address, and a date, issued within the last three months.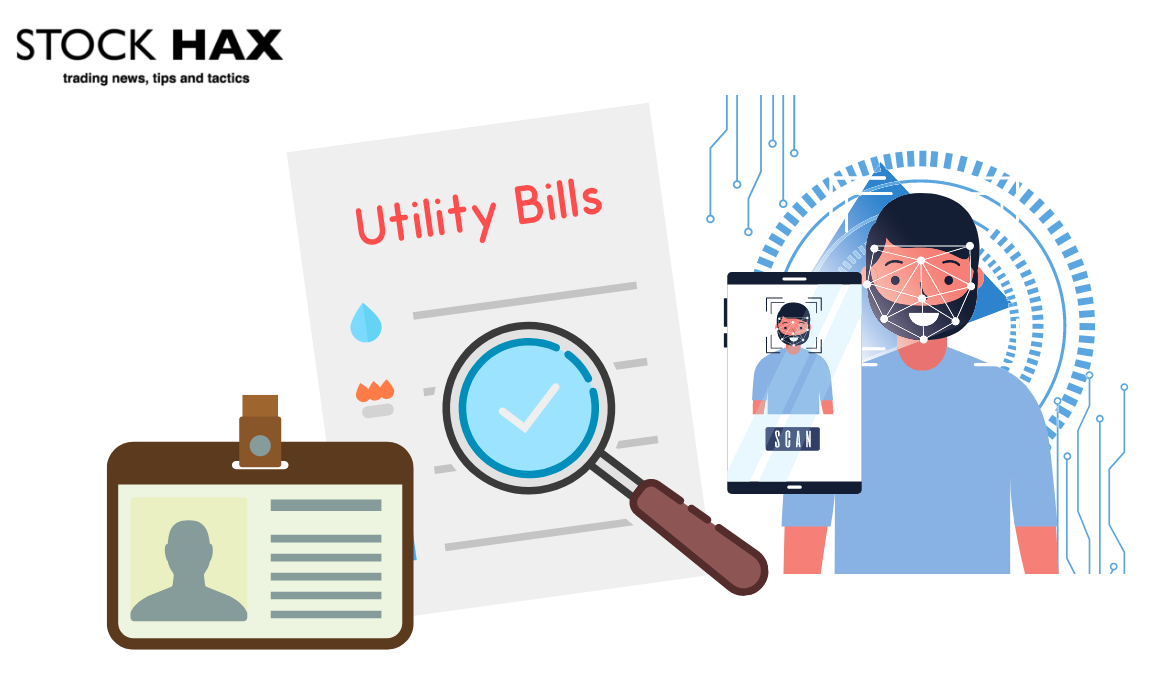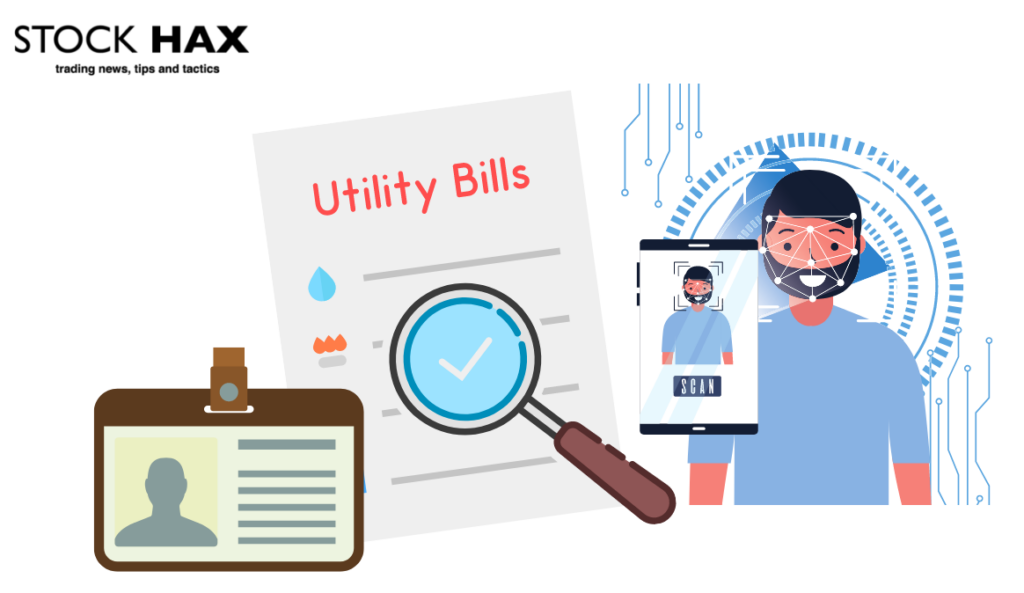 Step 3: Make a Deposit
Once your account verification is finalized, proceed to fund your profile. Access eToro's menu and click on "Deposit Funds." Choose your desired investment amount for Ehang shares, select currency, and opt for a payment method.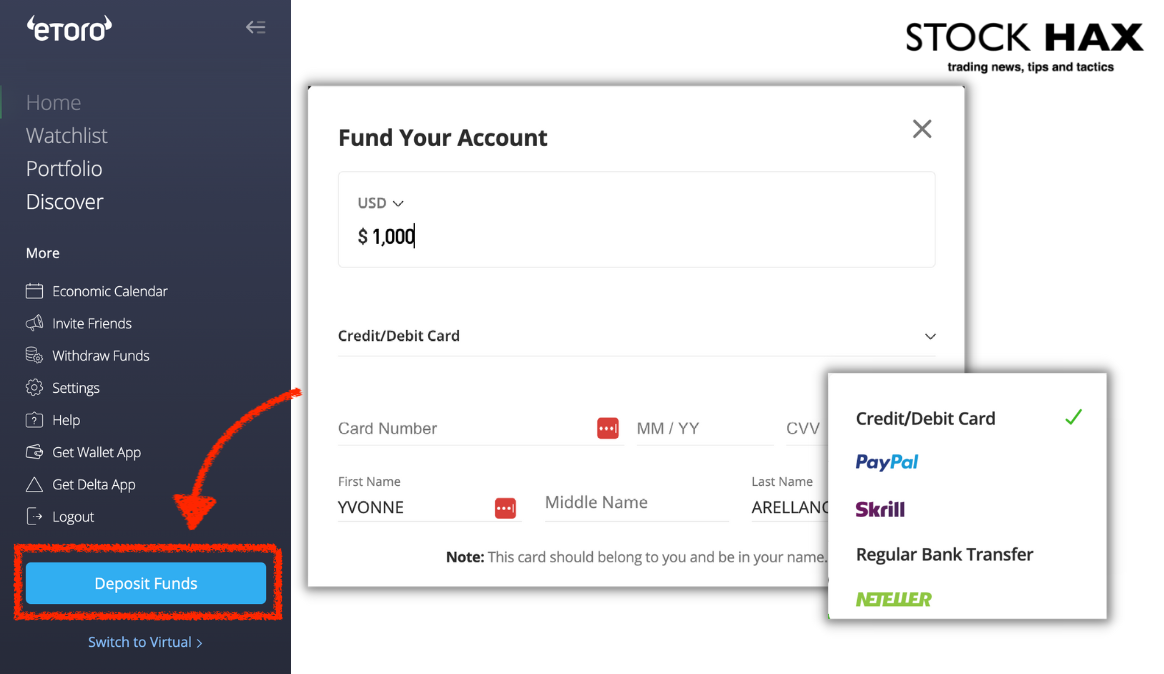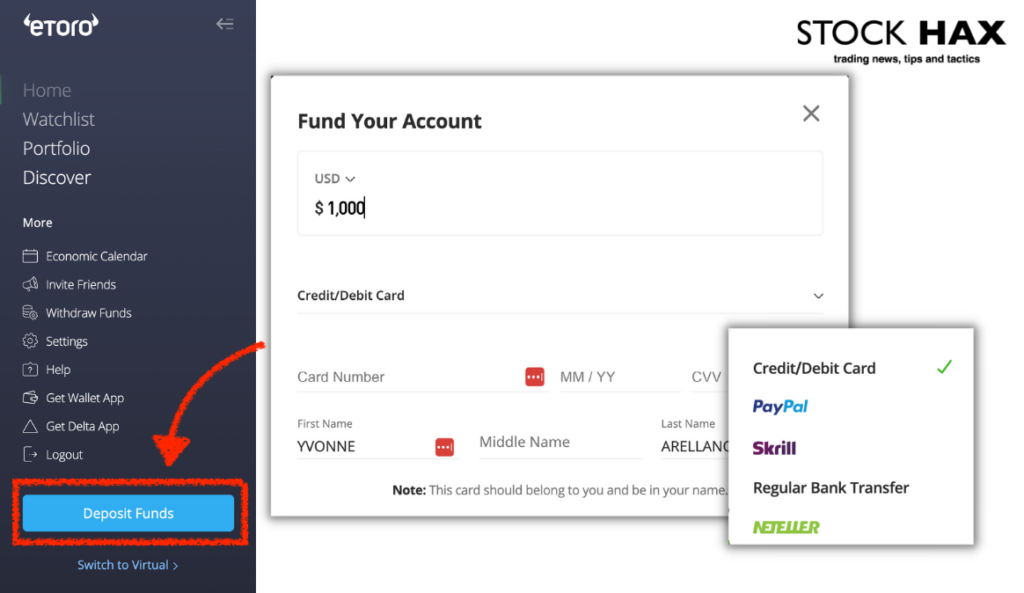 Step 4: Search for Ehang
To locate Ehang shares, input "Ehang" in the search bar. If you're unfamiliar with the stock's Ticker symbol, type the initial letters. eToro's user-friendly platform will promptly present top results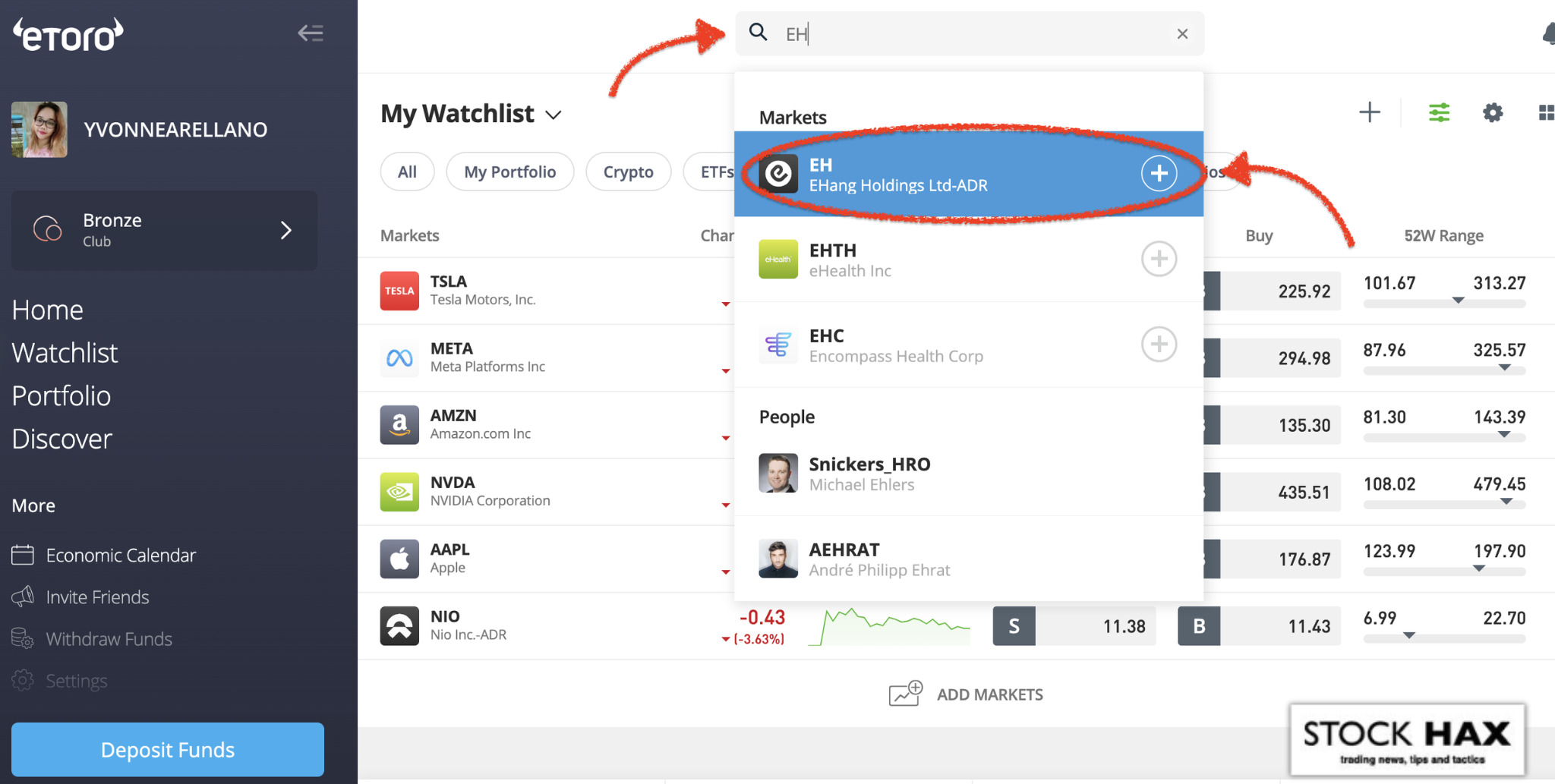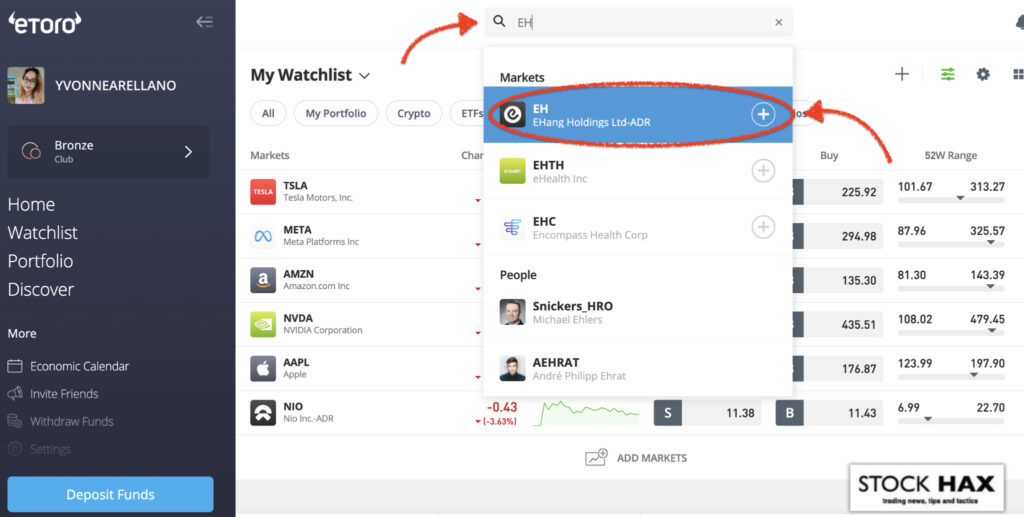 Step 5: Invest in Ehang
Once you've chosen Ehang, investing through eToro becomes effortless. Click "Invest," then decide on the funding amount or Ehang shares to buy. Your newly acquired assets will appear in your portfolio upon completion.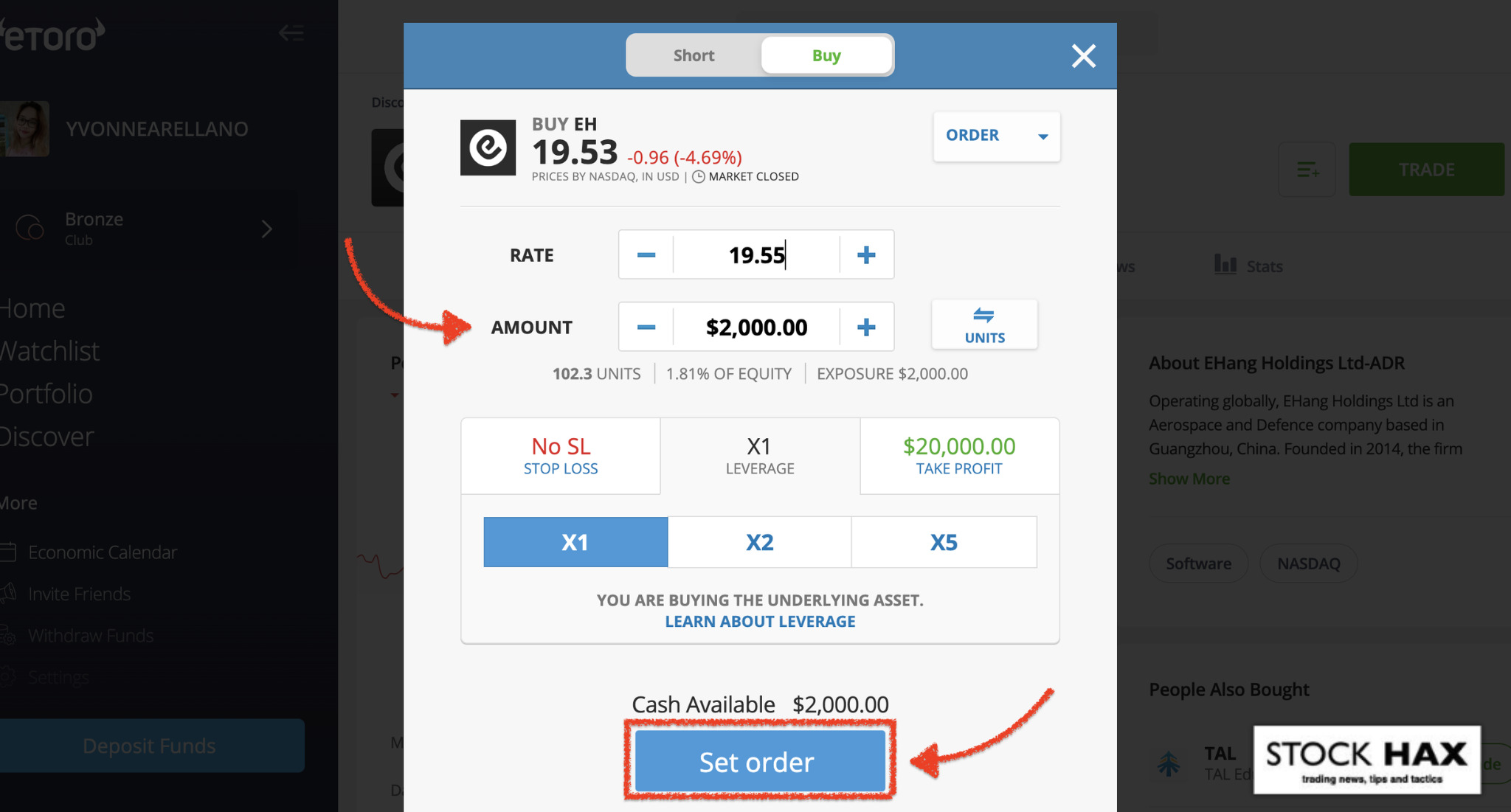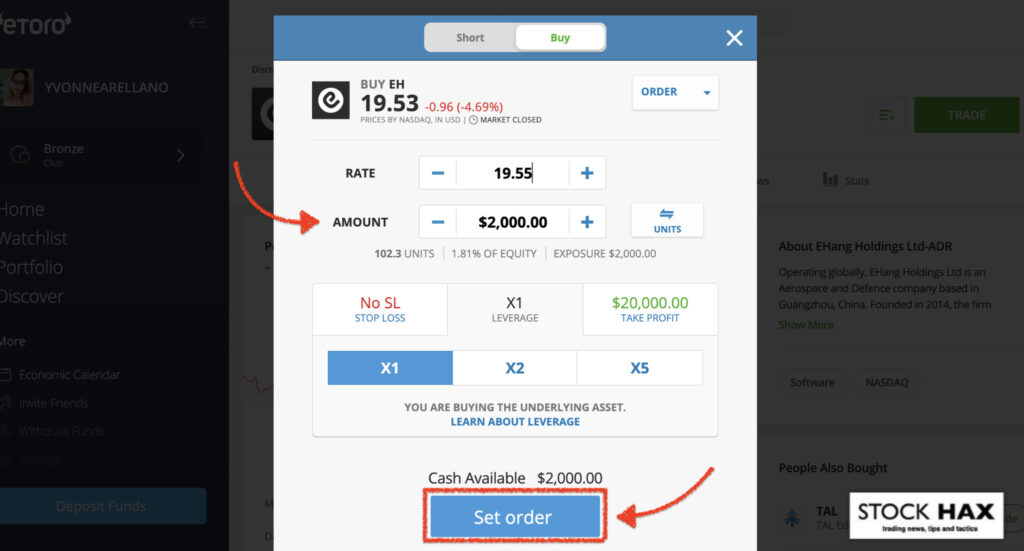 Summary
Ehang Holdings, founded in 2014, leads in autonomous aerial vehicles (AAVs), reshaping urban mobility. Pioneering eVTOL aircraft, it envisions eco-friendly city travel. Ehang stock has shown volatility, with 2021's retail frenzy and 2022's challenges. In 2023, strategic investments and market rally boosted the stock.
Investors can engage via direct purchase for ownership or robo-advisors for automated management. Mutual funds, ETFs, and options offer diverse approaches. eToro provides an accessible platform for Ehang stock investment, offering global market access and social trading features.
FAQ
Will Ehang stock continue to rise this year?
While no one can predict the market, Ehang stock can continue to rise if the company continues to execute well, successfully completes more test flights and receives more regulatory approvals. Given that eVTOL is still a nascent industry, Ehang stock will remain volatile for the foreseeable future.
Which are Ehang's competitors?
Ehang faces competition from several companies in the emerging urban air mobility and autonomous aerial vehicle (AAV) sector. Some of its notable competitors include:
Joby Aviation: Joby is a well-funded startup focused on electric vertical takeoff and landing (eVTOL) aircraft for urban air mobility. The company has developed a unique aircraft design and is actively testing its prototypes.
Volocopter: Volocopter specializes in electric vertical takeoff and landing aircraft for short-distance urban air mobility. The company has conducted successful test flights and is working on certifications for its eVTOL vehicles.
Lilium: Lilium is another player in the eVTOL space, developing all-electric aircraft designed for regional air mobility. They aim to provide a sustainable and efficient mode of transportation between cities.
Vertical Aerospace: Based in the UK, Vertical Aerospace is working on eVTOL aircraft for both passenger and cargo transport. The company focuses on designing and manufacturing innovative electric aircraft for urban mobility.
Terrafugia (a subsidiary of Geely): Terrafugia is developing the Transition, a hybrid-electric roadable aircraft. While different from the eVTOL concept, it showcases a unique approach to blending road and air travel.
Airbus Urban Mobility: Airbus is a major player in the aerospace industry and is investing in urban air mobility solutions. The company is developing its own eVTOL aircraft and exploring how aerial mobility could integrate into existing transportation networks.
What's the minimum required investment for Ehang?
The minimum required investment for Ehang shares can vary depending on the platform you use to invest. Traditional brokerage accounts might require you to purchase at least one share, which could be the current market price of Ehang's stock. However, some online investment platforms and apps like eToro offer the option of buying fractional shares. This means you can invest smaller amounts, even if you don't have enough to purchase a full share.
Risk Disclaimer
StockHax strives to provide unbiased and reliable information on cryptocurrency, finance, trading, and stocks. However, we cannot provide financial advice and urge users to do their own research and due diligence.
Read More