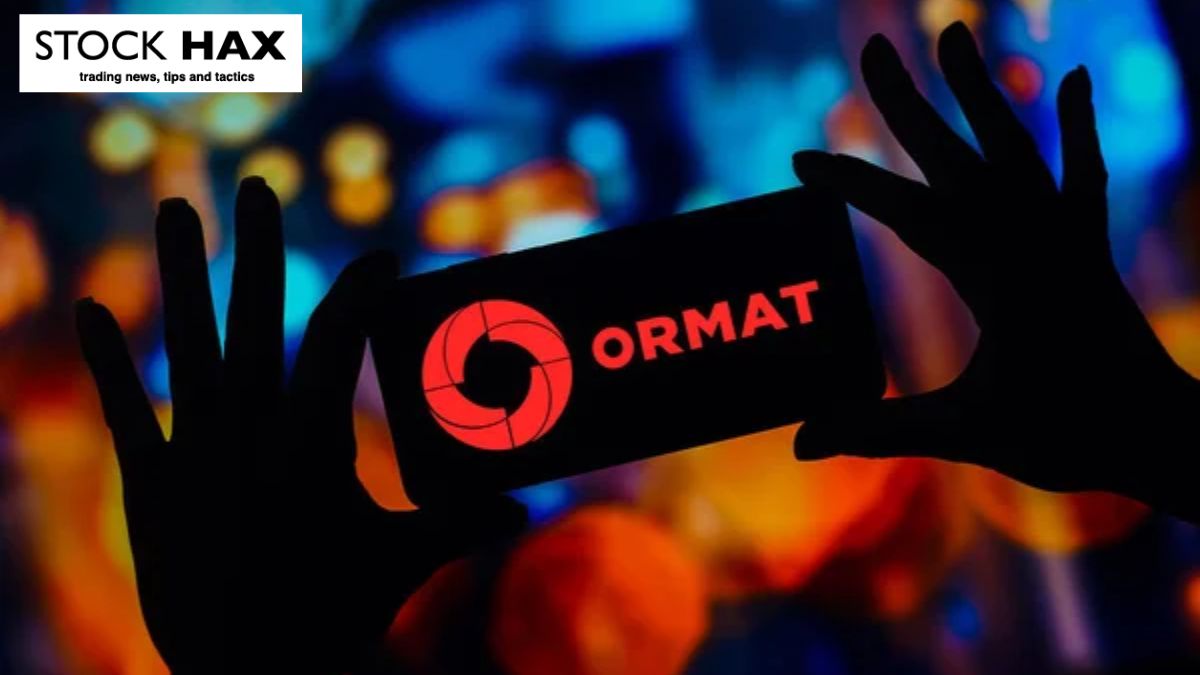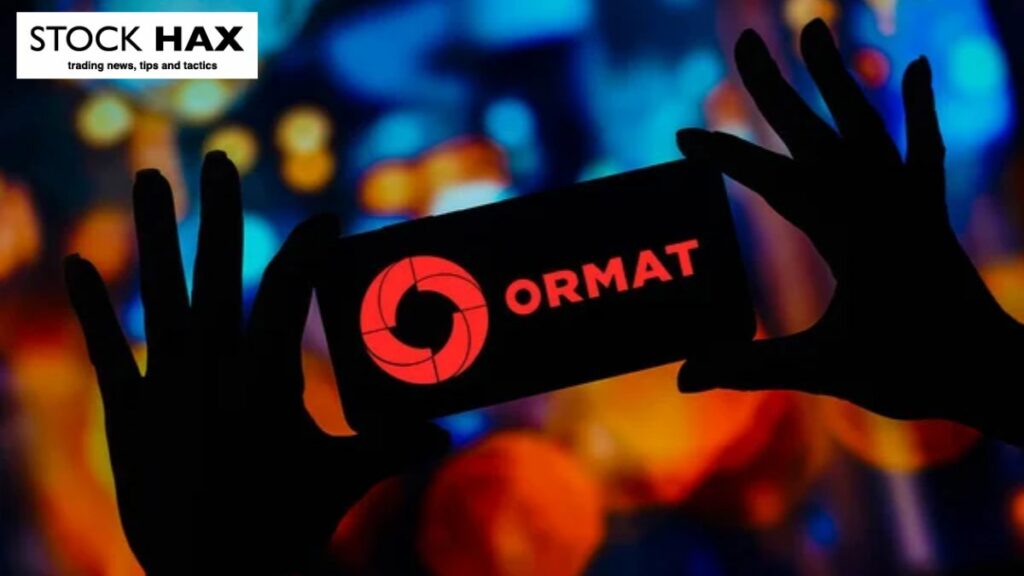 Ormat Technologies is a Reno, Nevada-based renewable energy and geothermal power company that operates across more than two-dozen countries. Ormat's stock trades on the NYSE under the symbol ORA. Ormat, which specializes in energy storage, has been getting a great deal of attention from the markets lately, including bullish and bearish expectations.
In this article, we are going to explore stock predictions for ORA.
Although stock forecasts cannot predict the future with certainty, they can provide insights into a stock's potential performance. These forecasts are based on various metrics such as technical signals, corporate profits, and Wall Street consensus.
By comparing a company's forecasts with stock forecasts, it's possible to gauge how accurate a company's projections are.
Renewable energy is at a critical juncture in the U.S. market and around the world. Last year, the Biden administration passed the Inflation Reduction Act, which offers tax incentives for renewable energy development. Ormat Technologies could benefit from increased demand for renewable sources of power, like geothermal. It is stemming from businesses, utilities, municipalities and individuals.
The geothermal drilling market was worth $134.5 billion as of 2021 and is expected to grow at a CAGR of 5% through 2028, a modest estimate compared with other forecasts. Ormat Technologies is in a unique position to potentially benefit from demand. But it also faces some headwinds, not least of which involves the competitive landscape for geothermal drilling.
During these uncertain economic times, the stock market has experienced significant volatility. This instability has made it difficult to navigate the financial landscape. However, one sector of the economy whose path is becoming increasingly clearer is renewable energy, which has been receiving a great deal of attention lately.
The UN's goal of achieving net-zero emissions by 2050 has resulted in institutions and individuals considering ESG (Environmental, Social, and Governance) themes when developing their stock market strategies. This trend could potentially be a catalyst for stocks like ORA. Let's dive into the Ormat Technologies stock forecast for 2023, including what Wall Street analysts expect.
Stock Forecast for 2023
On March 29, 2023, Ormat Technologies Inc had 6 analysts providing 12-month price forecasts. The median target was $90.50, with a high estimate of $105.00 and a low estimate of $86.00. Based on the closing price of $84.47 on March 29, 2023, these price forecasts imply the following potential upside:
Median target: 7.13%
High estimate: 24.29%
Low estimate: 1.81%
Citigroup has a cautious view on ORA shares. The broker has a hold rating on the stock with a price target of $91. Analysts at Roth MKM also have a hold rating on Ormat Technologies stock. However, UBS analysts are more bullish on ORA shares with a buy rating and $105 price target.
There are several industry tailwinds for the stock in 2023, not least of which include market projections for geothermal. The geothermal market is poised for robust growth in the coming years, with an estimated CAGR of at least 5%. Ormat Technologies is one of the global leaders in this segment. Ormat has plans to expand its geothermal and solar energy capacity by 21%-24% in the coming years.
The company also expects to benefit from the Inflation Reduction Act, which provides subsidies for renewable energy development. It is targeting $150 million in a cash benefit thanks to this legislation.
However, Ormat is also facing some headwinds. The stock had a recent setback after the company's full-year 2023 outlook fell short of expectations due to project delays. This is a potential risk for ORA shares and the uncertainty could prevent the stock from reaching its potential in 2023.
Ormat is in the middle of a legal battle with the U.S. government over a federal decision to add the Dixie Valley Toad to the endangered species list. The toad is native to the state of Nevada, where Ormat is based and has a renewable energy project in the pipeline. The government is afraid that the company's geothermal production would be harmful to this toad. Ormat is fighting to keep its project alive.
The stock could see potential upside thanks to recently launching a stock sale in which it is offered 3.6 million shares of its common stock. Ormat plans to direct the proceeds from the sale toward capex, working capital and possible M&A activity.
Hedge funds are mixed on ORA shares. For example, Syquant Capital is bullish and purchased over 3,000 ORA shares in Q4 2022, according to regulatory filings.
Meanwhile, investment firm Massif Capital was bearish on ORA shares in 2022 due to what it described as a likely unprofitable geothermal business that is too dependent on borrowing money. However, this firm exited its short position thanks in part to the positive impact on its renewable energy production as a result of the Inflation Reduction Act.
In 2022, Ormat's revenues increased by nearly 11% to $734.1 million. Operating income rose by 8.3% in the year excluding charges. For 2023, Ormat Technologies has forecast adjusted EBITDA of $480 million-$510 million, up 17% vs. 2022 levels.
As of year-end 2022, Ormat had access to close to $100 million in cash and cash equivalents. Of that, approximately $28 million was with its subsidiaries overseas. Its liabilities include about $150 million in accounts payable, long-term debt of $64 million, full-recourse debt of about $101 million and total currency liabilities of $343.9 million.
Renewable energy and geothermal are extremely competitive market segments. Ormat competes with the likes of Alterra Power, Contact Energy, Xcel Energy, Brookfield Renewable, U.S. Geothermal and others.
However, Ormat has revealed that it might direct proceeds from a recent stock sale toward a possible acquisition. If Ormat moves forward with these plans, it could strengthen its competitive position.
Conclusion
Ormat Technologies is an interesting stock to watch in 2023. If all the positive catalysts outshine the uncertainties, it's plausible to think that the stock could approach its 52-week highs. Wall Street analysts are mixed on ORA stock, resulting in both bullish and bearish views.
Ormat's exposure to the geothermal should benefit the stock considering the rising demand for this segment of renewable energy. Perhaps the biggest catalyst is the U.S. Inflation Reduction Act, which incentivizes renewable energy production and which Ormat expects will provide a cash windfall for its activities.
There are risks, too. Ormat is based in Nevada and received a curveball by the U.S. government, which has added a turtle to the endangered species list that will result in lost production in the state. Ormat is fighting back and a legal battle is expect to unfold this year.
The company's 2023 financial forecast calls for growth, though analysts were hoping for more. Ormat has also revealed plans for a possible acquisition, which could help it to compete in the renewable energy space.
Overall, though, Ormat Technologies seems to have more tailwinds than headwinds, which could benefit the stock in 2023.
FAQ
Who are some of the big holders of ORA stock?
BlackRock, Vanguard and State Street.
Does the stock pay a dividend?
Yes. As of Q1 2023, Ormat pays a dividend of $0.12 per share on a quarterly basis.
Where does Ormat generate most of its revenues?
Ormat generates 73% of its revenue from the U.S. and 27% from international markets.
Risk Disclaimer
StockHax strives to provide unbiased and reliable information on cryptocurrency, finance, trading, and stocks. However, we cannot provide financial advice and urge users to do their own research and due diligence.
Read More