One company has generated a lot of noise and speculation in the media and investment circles due to its high-profile founder and potential impact on the social media landscape. That company is called Trump Media & Technology Group, and it plans to continue building a cutting-edge social media platform called Truth Social that promotes free speech.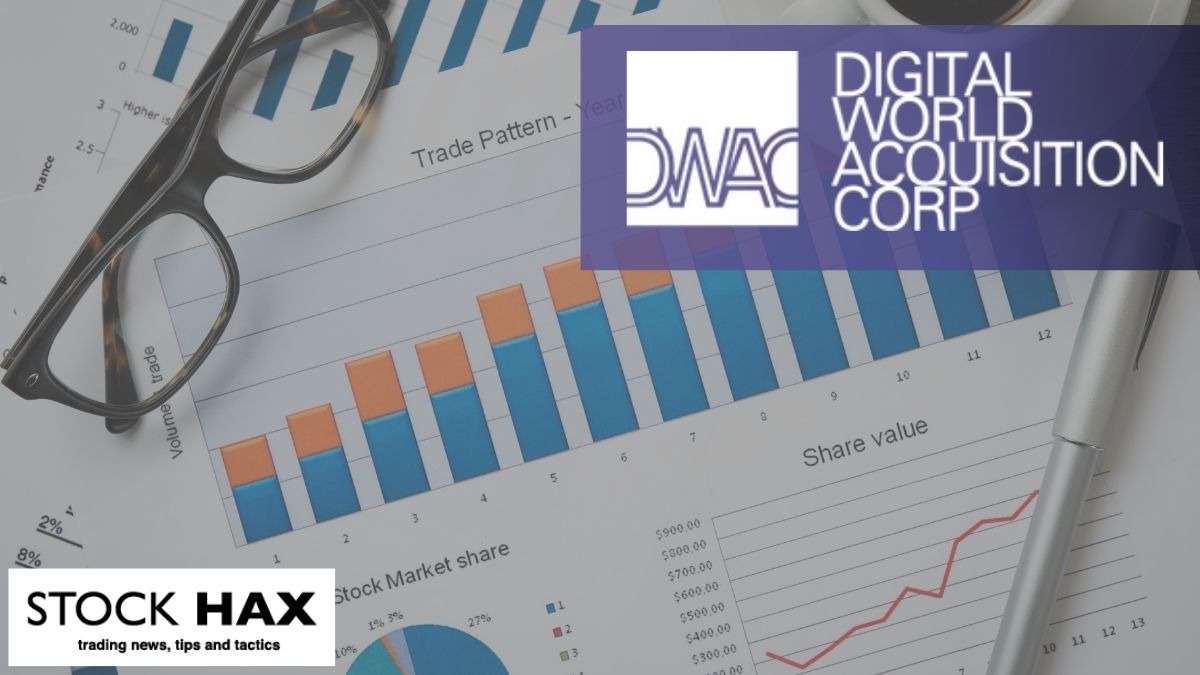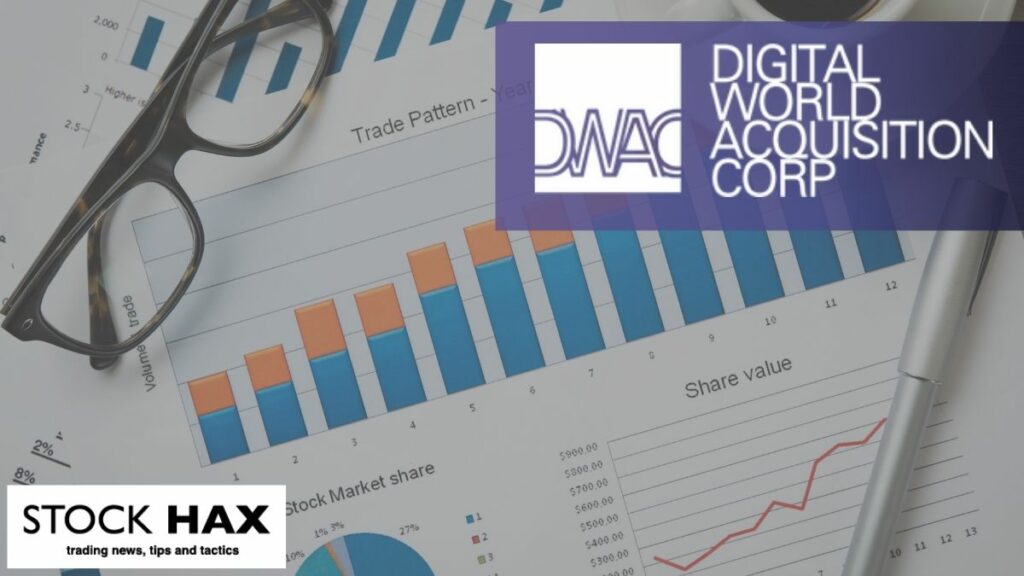 Although Truth Social is an exciting new project, many are switching their attention to another stock related to the uprising tech giant. Digital World Acquisition Corp. (DWAC), a special purpose acquisition company (SPAC) that made headlines in late 2021, has continued to draw interest in 2023. With its focus on acquiring digital technology companies, particularly its announcement to merge with former president Donald Trump's new social project, DWAC has been closely watched.
As we enter 2023, many wonder what the future holds for DWAC's stock price. In this article, we will explore the factors that could impact DWAC's performance and offer forecasts for where it could head in the coming months.
DWAC Stock Forecast for 2023
Digital World Acquisition Corp. is a blank check company expected to complete a SPAC merger with Trump Media by the end of 2023. DWAC was formed to acquire a technology company, particularly one that will become a leader in the digital media or entertainment sectors. TMTG took the opportunity and seized the deal by locking in a partnership and creating a merger that would help with the launch of Truth Social.
A recent CNBC news announcement reported that DWAC and TMTG agreed to extend the deadline for the merger until September 2023. Moreover, a combination of intriguing news and other market factors has led to the price of the DWAC stock exploding by almost 22% between March 15, 2023 and April 3, 2023. This has left many wondering whether they should hop on the hype train.


Trump Media & Technology Group, also known as T Media Tech LLC, is a social media and tech company that Donald J. Trump founded. Initially, many believed that the project was intended instead as a meme. On the company's official webpage, however, it is clearly stated that the project's intentions are to create a media powerhouse that will fight "Big Tech" companies.
Twitter, Facebook, and other social media sites have silenced the former president's posts and suspended his accounts. As a response, the politician decided to create a new platform that is a contender to Twitter and Facebook and actively promotes freedom of speech.
For TMTG to become publicly traded and gain access to a larger pool of potential investors, the company announced it would merge with the SPAC company Digital World Acquisition Corp. SPACs have become increasingly popular in recent years because they provide private companies with a quicker and less costly way to become publicly traded compared to a traditional IPO. By merging with a SPAC, Trump Media can bypass the lengthy and complex IPO process and access public markets more quickly.
While merging with TMTG may come with some benefits, there are numerous challenges that the new social media tech company has to face in its goals to develop as a market leader. Furthermore, with its direct correlation with Trump Media, the DWAC stock will be influenced by social events around the former president and his company. This creates the potential for volatile movements and risks.
One of the company's challenges is the concern that DWAC may be just another meme stock. However, Trump's project's vision, intentions, and constant strive to popularize the new media channel may bring it actual functionality.
The DWAC stock's IPO was held on October 20, 2021, when it was listed on the Nasdaq at a standard SPAC stock price of $10.00 per share. Since then, DWAC has been characterized by extreme volatility and constant price fluctuations.
For instance, the value of the stock at one point, exploded and, in March 2022, reached an all-time high of $97.54 following the Trump/DWAC merger announcement. In present times, however, DWAC, as of April 4, 2023's market close, trades at $14.03 a share. Its market cap is calculated to be $522.10 million, and the 52-week range stands at $12.34 – $53.96.
While some recognize the possibilities, there are also clear risks involved. The Securities and Exchange Commission and the Financial Industry Regulatory Authority have accused the companies of money laundering, which adds to the uncertainty surrounding the stock. Both firms are currently under investigation for possible violations of regulations related to stock trading, which could cause further delays to the merger.
As other social media giants like Facebook and Twitter pose intense competition, TMTG may require assistance to penetrate the market and grow. The platform's scope is still a concern, as it has a limited number of supporters, and without posts, there is nothing to engage readers. Moreover, policies regarding hate speech, violent threats, and free speech need clarification. These and other questions arise as people assess whether to support or skip on the DWAC stock.
Conclusion
In brief, Digital World Acquisition Corp. has gained significant attention and interest due to its plans to merge with Trump Media & Technology Group. The decision to extend the merger deadline until September 2023, combined with other market factors, has generated some momentum for DWAC. However, there are challenges and risks associated with DWAC. These include the possibility that it may be another meme stock, competition from other social media giants, and ongoing regulatory investigations for potential violations of regulations. It's important to conduct thorough research and analysis to evaluate DWAC's potential performance in 2023. Careful consideration of these factors is necessary before making any decisions.
FAQ
How is the DWAC stock related to Donald Trump?
DWAC is related to Donald Trump through its merger with his new social media and tech company called Trump Media & Technology Group. To become publicly traded and gain access to a larger pool of potential investors, TMTG announced that it would merge with the SPAC company Digital World Acquisition Corp.
Who owns DWAC stocks?
In October 2021, congresstrading.com reported that Marjorie Taylor Greene, a Republican representative from Georgia, had put anywhere between $15,000 and $50,000 into DWAC shortly after news of the partnership between DWAC.
How is the DWAC stock expected to perform in 2023?
It's impossible to predict any stock's performance with absolute certainty, and there are always risks associated with the stock market. Since there are no apparent analyst projections for DWAC, it's challenging to determine its potential. However, with the recent media buzz, upcoming announcements, and the volatile nature of DWAC, anything is possible.
Risk Disclaimer
StockHax strives to provide unbiased and reliable information on cryptocurrency, finance, trading, and stocks. However, we cannot provide financial advice and urge users to do their own research and due diligence.
Read More