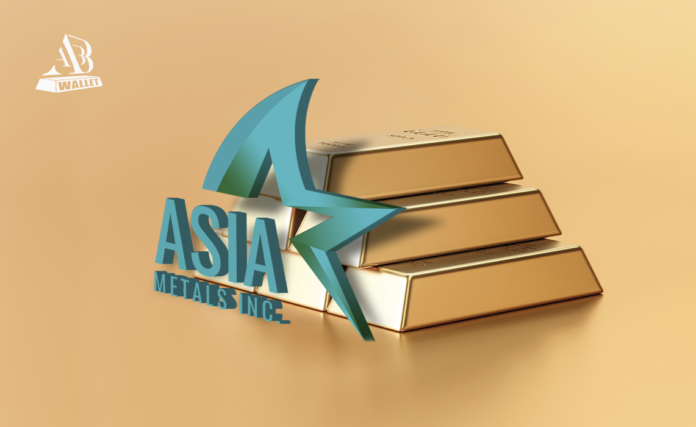 The site does not offer professional or financial advice. The opinions expressed here are based on the writer's opinion, research and personal experience, and they should not be taken as facts. The information on this site is general in nature and does not cater to specific individuals or entities.
Commodities and cryptocurrencies both offer investors a similar kind of risk and reward, and one company is bridging the gap between the two asset classes. The stock is Asia Broadband (AABB), and it is a play on both the gold and cryptocurrency markets.
As a gold stock, Asia Broadband produces, supplies and sells precious metals to the Asian markets. Its subsidiary Asia Metals operates several gold mines in Mexico as the company continues to bolster its total assets.
On the crypto side, Broadband is behind the gold-backed AABB Gold token (AABBG), secured with $30 million of its own physical gold bullion. The company operates a cryptocurrency trading platform dubbed the AABB Exchange and launched its own NFT project called the "Golden Baboons Mining Club." AABB is a dividend-paying stock that trades on the OTC market.
How do we estimate AABB will do in 2023?
In 2023, Asia Broadband is capitalizing on the bullish trend in commodity prices. The company acquired land in Mexico to process and produce gold and silver ore on a massive scale, a stockpile worth an estimated $800 million. The AABB stock forecast is bullish thanks to rising precious metals prices. Fortunately for AABB, gold is expected to increase in 2023.
Another potential tailwind for the stock is cryptocurrency prices, which have started off 2023 on a positive note. The company has also been touting its new non-fungible token (NFT) project, "Golden Baboons Mining Club," yet another way that it could benefit from blockchain momentum in 2023.
In the last 52 weeks, Asia Broadband's stock has traded in a range of $0.0308-$0.1674. As of early 2023, the stock was hovering at $0.0330 per share. Based on these potentially positive catalysts, the stock has more runway for gains. Investors have proven their willingness to reward AABB on positive developments. Therefore it is entirely possible that the stock will reclaim its 52-week high level of $0.1674 in 2023.
How do we estimate AABB will do in 2024?
Asia Broadband also plans to grow its net assets twofold in 2024 to $200 million by expanding its mining operations through both acquisitions and organic growth, another bullish sign for the stock.
In addition, the year 2024 is expected to be a big one for cryptocurrencies, which could benefit AABB's stock. Every four years, bitcoin, the leading crypto, goes through what's known as a halving. This is an event in which the size of the BTC reward for miners is cut in half, and it is historically bullish for the bitcoin price and the broader crypto market.
Given Asia Broadband's recent expansion into the cryptocurrency market, with its own gold-backed coin and a trading platform, the stock could catch some tailwinds from the bitcoin halving. In 2020, the last bitcoin halving, the bitcoin price nearly tripled. This is a good sign for the AABB stock forecast.
Meanwhile, experts are predicting that the gold price will double in 2024 at $4,200 per ounce. Bitcoin and gold could be a double catalyst for the AABB stock price in 2024. If AABB stock follows the trajectory of gold and bitcoin, the price could easily double in 2024.
How do we estimate AABB will do in 2025?
As the years get further out, the outlook for gold mining and crypto companies becomes a bit more uncertain. However, there are some factors we can take into account for a long-term outlook. If Asia Broadband is successful in doubling its net assets in 2024, it expects that it will attain new levels from there. That type of growth in revenues and profits could certainly translate to the AABB stock price.
In addition, Asia Broadband believes it has a competitive advantage in its digital asset division, an ecosystem that includes a crypto exchange, wallet and an NFT project tied to gold. By 2025, the NFT market is predicted to potentially be worth $80 billion, according to blockchain analytics company Nansen. This would be double the size of the NFT market in 2021, when it was said to be worth $40 billion.
As long as AABB stock continues to hit on all cylinders across precious metals, crypto and NFTs, that growth should be reflected in a rising stock price. If the crypto markets turn south, this is a potential headwind for AABB stock that could pressure the share price.
How do we estimate AABB will do in 2030?
As for the coming decade, there are many potential scenarios that could play out in the economy and stock market. In a bullish prediction, economist Charlie Morris forecasts that the gold price will be trading at $7,000 in the year 2030. This would be bullish for AABB stock.
However, there are also risks. The gold price is sensitive to economic and market conditions, such as rising interest rates. Depending on where the economy is in 2030, AABB stock could go either way. The important thing is that its fundamentals stay strong so that the stock can stay resilient in any market or economic environment.
FAQs
 Why did Asia Broadband expand into crypto?
The company wanted to have a competitive advantage over its gold-mining rivals, where competition is fierce. Having a gold-backed token and an exchange creates new revenue streams for the company.  
Who are Asia Broadband's competitors?
Asia Broadband is considered a junior mining company and therefore competes against the likes of Caledonia Mining Corporation (NYSE:CMCL), Dakota Gold Corp. (NYSE:DC) and Galiano Gold (NYSE:GAU). It also has rivals in the cryptocurrency and NFT space, including the likes of Coinbase, which similar to Asia Broadband operates a crypto exchange and NFT platform.
Does AABB stock pay a dividend?
Asia Broadband pays a stock dividend. As of September 2022, they were paying one dividend share per 100 common shares owned by investors.
Is Asia Broadband profitable?
Yes. In 2020, the latest data available, Asia Broadband earned gross profits of $16.8 million.
Risk Disclaimer
StockHax strives to provide unbiased and reliable information on cryptocurrency, finance, trading, and stocks. However, we cannot provide financial advice and urge users to do their own research and due diligence.
Read More