Intel, one of the biggest players in the semiconductor industry, recently revealed its financial performance for the second quarter. This earnings report signaled a turnaround from previous losses in two consecutive quarters, forecasting a more positive future that exceeded analysts' expectations. The upbeat news led to, at one point, a 7% surge in Intel's shares during after-market trading.
Diving Deeper into Intel's Finances
Intel's second quarter financial performance showed a positive turn compared to Refinitiv's predictions. Contrary to the 3-cent loss predicted by Refinitiv, the company announced an adjusted earnings per share of 13 cents. Furthermore, revenues stood at $12.9 billion, surpassing the prediction of $12.13 billion.
Looking towards the third quarter, Intel expects adjusted earnings of 20 cents per share, coupled with projected revenue of $13.4 billion. These estimates supersede analyst expectations, which forecast earnings of 16 cents per share on revenues of $13.23 billion.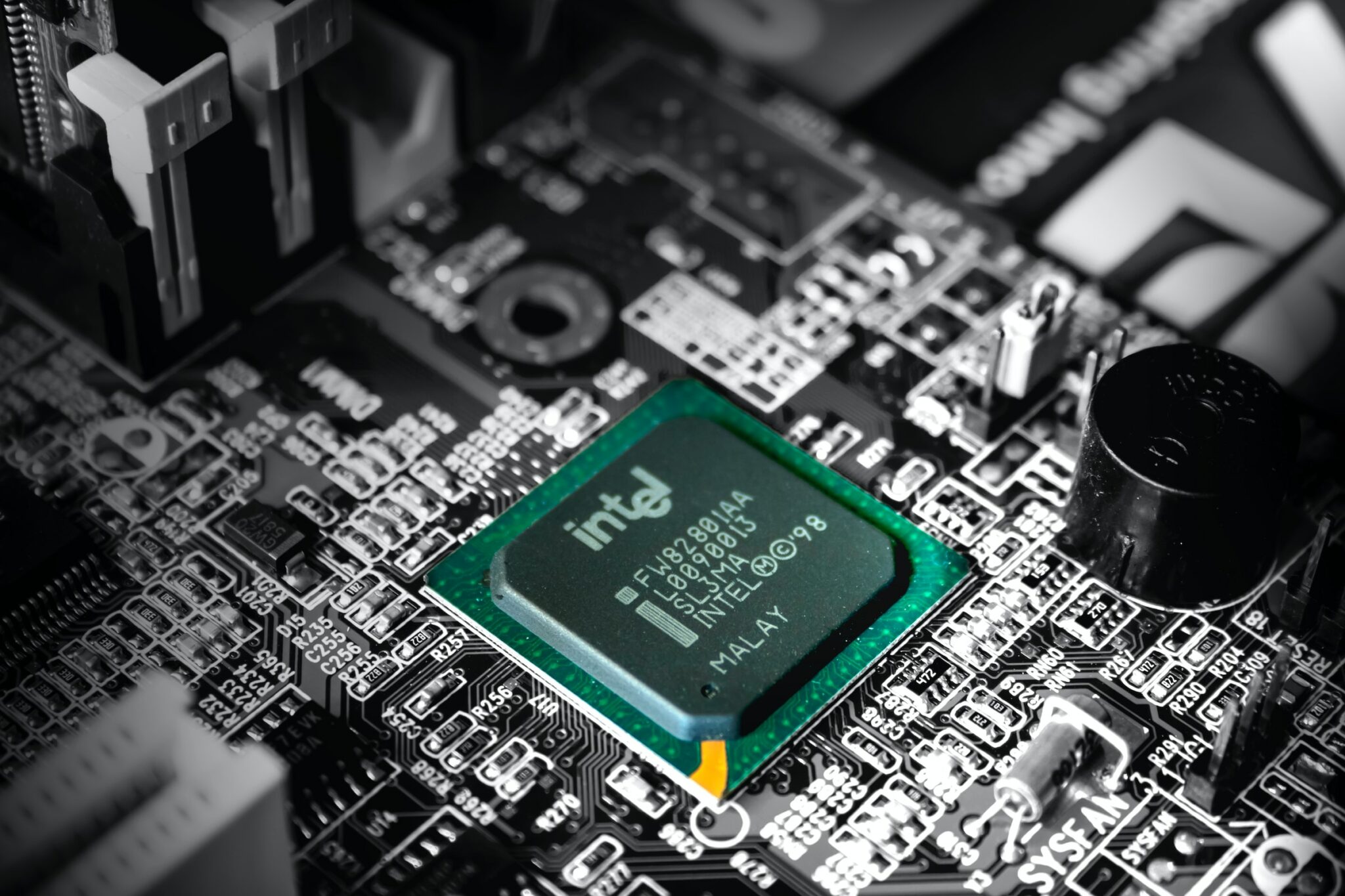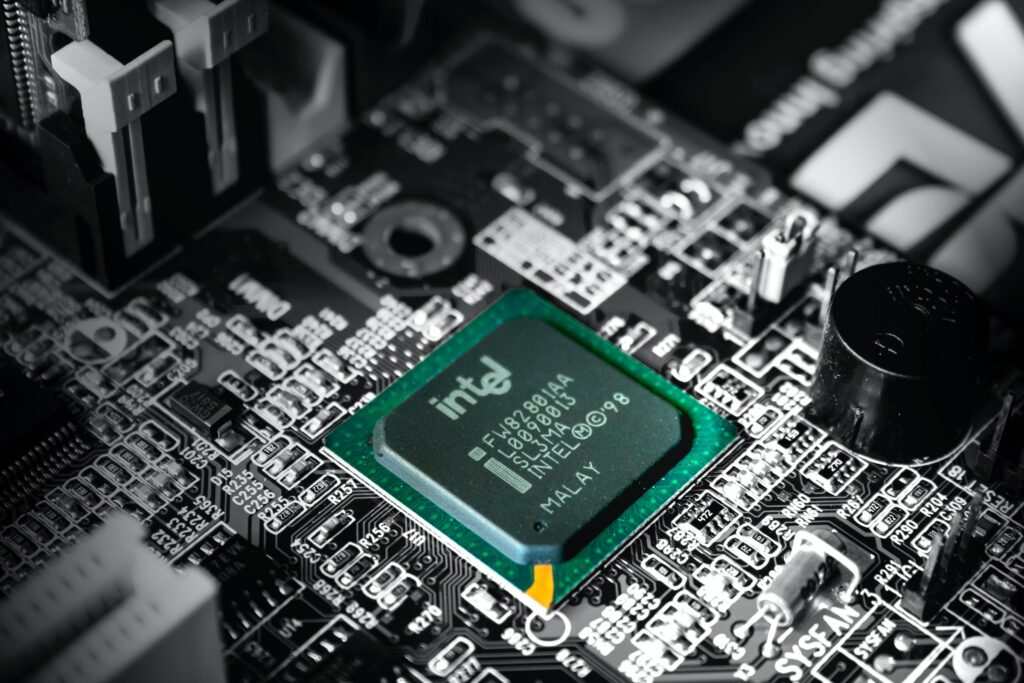 Intel reported net income of $1.5 billion or 35 cents per share, a stark improvement from the net loss of $454 million, or an 11-cent loss per share, during the same quarter in the previous year. Despite this progress, the company's revenue decreased from $15.3 billion a year earlier to $12.9 billion, marking the sixth consecutive quarter of sales decline.
Words From the C-suite
Intel's CEO, Pat Gelsinger, informed analysts during a call that the company anticipates "persistent weakness" across all business segments until the end of the year. He also mentioned that server chip sales would not rebound until the fourth quarter. Gelsinger further highlighted a significant industry trend where cloud companies are prioritizing the acquisition of graphics processors for AI over Intel's central processors.
Intel's CFO, David Zinsner, asserted that the stronger-than-anticipated report was partly due to Intel's progress in reducing costs by $3 billion this year. These cost-cutting efforts align with Intel's prior announcements of saving measures, including dividend cuts and a plan to save $10 billion annually by 2025 through initiatives like layoffs.
Performance of Intel's Business Units
Intel's various business units demonstrated mixed results. The Client Computing Group, encompassing Intel's laptop and desktop processor shipments, reported a 12% drop in revenue, falling to $6.8 billion, reflecting the overall PC market's slump over a year. The Data Center and AI division, which covers Intel's server chip segment, saw sales decline by 15%, amounting to $4 billion.
Intel's Network and Edge division, which specializes in telecommunications networking products, recorded a substantial 38% decline in revenue, amounting to $1.4 billion. Mobileye, an Intel subsidiary focusing on self-driving cars, reported a marginal 1% decline in yearly sales, bringing it down to $454 million. On a brighter note, Intel Foundry Services, responsible for manufacturing chips for other companies, reported a revenue of $232 million.
Despite a dip in various segment revenues, Intel reported an almost 40% gross margin on an adjusted basis, which surpassed the company's prior prediction of 37.5%.
Looking Ahead
Intel's Q2 results marked a significant turnaround from its largest-ever loss recorded in the previous quarter. Although the company's management cautioned that the revival would take time, the company has set ambitious goals of matching TSMC's chip manufacturing prowess by 2026.
In the recent earnings announcement, Intel reiterated its commitment to these technological objectives, assuring investors that it is on track to meet these milestones.
Investors reacted positively to Intel's optimistic forecast for the third quarter, which indicated renewed demand for computer components and the potential for a long-awaited revival. This led to a rise of approximately 7% in Intel's shares in after-market trading.
However, Intel still has a significant journey ahead to reclaim its past glory. The company, which boasted quarterly sales of over $20 billion as recently as 2021, is at the initial stages of a recovery.
Tech Giant Showing Its Mettle
While Intel's earnings report was promising, it wasn't the only company posting impressive results. For instance, Meta Platforms, formerly known as Facebook, reported a robust quarter, demonstrating that Mark Zuckerberg has managed to both enhance revenue and curtail expenses.
Alphabet, Google's parent company, also exceeded expectations, with earnings fueled by growth in YouTube and its cloud services. Furthermore, Nvidia also had a successful week, reflecting a favorable earnings trend among large tech companies.
Promise – But Challenges Too
While Intel's resurgence holds promise, the company faces stiff challenges. Rivals like Nvidia and AMD have witnessed more dramatic surges in their stocks, largely due to their chips' use in emerging AI systems. Intel, in comparison, has been lagging in this segment. Nonetheless, under CEO Pat Gelsinger's leadership, Intel remains committed to regaining its industry-leading position in chip manufacturing.
Risk Disclaimer
StockHax strives to provide unbiased and reliable information on cryptocurrency, finance, trading, and stocks. However, we cannot provide financial advice and urge users to do their own research and due diligence.
Read More