This website and its content are not intended to provide professional or financial advice. The views expressed here are based solely on the writer's opinion, research, and personal experience, and should not be taken as factual information. The author is not a financial advisor and lacks relevant certifications in that regard. We highly recommend consulting a qualified financial advisor before making any investment decisions, as the information presented on this site is general in nature and may not be tailored to individual needs or circumstances.
Investing in the stock market and picking the right companies can be a challenging task, especially for beginners. It's therefore crucial to understand how to select promising stocks, as there are so many candidates, and the market environment is dynamically changing. One opportunity to consider is Exela Technologies Inc. (XELA), an innovator in business process automation and information management solutions. The steps in this article will help you decide whether to buy XELA stock and how to go about it.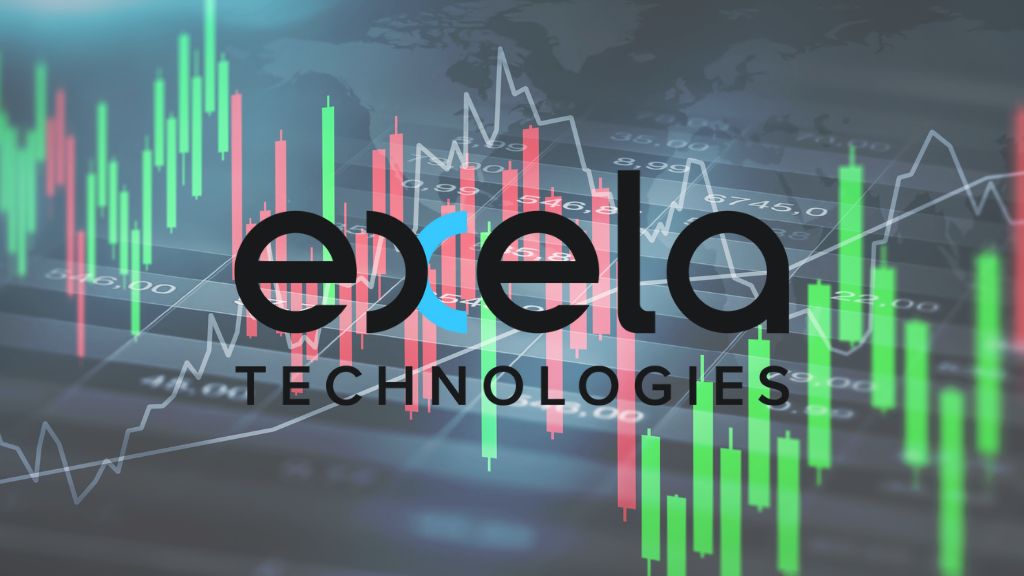 Exela is a software developer and service provider that helps companies by automating workflow procedures to enhance customer satisfaction. The company offers innovative solutions for a variety of industries, including finance and accounting, healthcare, legal, and more, with a focus on digital transformation. Its stock is listed and trading on NASDAQ under the ticker XELA with a market capitalization of around USD 40 million, making it a microcap company. It is headquartered in Irving, USA.
The main goal of this article is to walk readers through the process of purchasing XELA shares. We'll go through everything you should know, from creating a brokerage account to placing an order, so you can choose your investments wisely. We will show you how to make a decision and be prepared to start investing.
How To Invest In XELA Stock – A Step By Step Guide
Step 1 – The company and its stock
Understanding Exela Technologies and analyzing its stock performance requires a dive into the factors which may affect XELA's price. The first would be current market trends. Like any other stock, XELA is subject to the broader trends of the stock market. In general, individual stocks, including XELA, can be significantly impacted by the performance of the overall stock market. Financial reports and company news are essential considerations as well. Positive news, like solid earnings reports or the introduction of new products, can increase the price of XELA stock, however, unfavorable news can lower the price. To gain a better understanding of how XELA is doing, it's critical to remain current on the business's most recent developments and financial reports.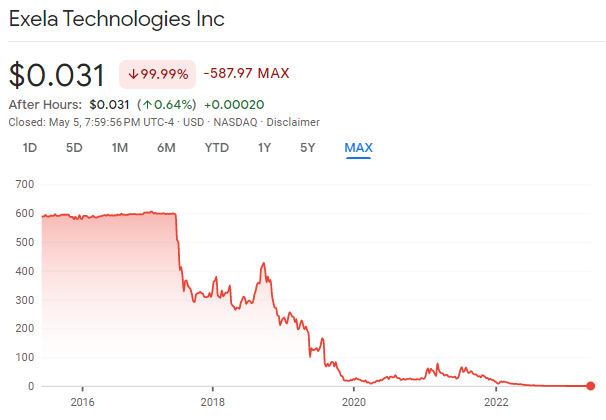 Exela Technologies Inc. (XELA) has the potential to impact its stock's future performance by entering new markets and regions. While the company is well-established in the US and Canada, there is room for expansion in Europe, Asia, and Latin America. XELA aims to establish itself in these markets and tap into new revenue streams using its existing capabilities and technological solutions.
Exela focuses on these 3 things:
Innovation,
Scalability, and
Customer satisfaction.
However, XELA faces risks and challenges that could affect its prospects. One primary challenge is the potential for intense competition in the already crowded tech market, with other companies releasing similar products. Economic and market uncertainties, including the impact of the global Covid pandemic and high inflation rates, could also influence XELA's financial performance and growth prospects.
XELA experienced a significant decline in its share price during and after the pandemic. While the stock partially recovered after the initial drop in March 2020, it continued a bearish trend, reaching a low of USD 0.031 per share in May 2023, from a high of USD 64.4 per share in August 2021.
In terms of finances, XELA reported total revenue of USD 1.077 billion for 2022, down 7.7% YoY. The company also incurred a net loss of USD 415.6 million during the same period. However, management anticipates savings of USD 70 million starting in early 2023. XELA's total debt decreased by USD 141.6 million to reach USD 1.15 billion by the end of fiscal year 2022.
XELA's prospects can be influenced by several factors. The company's focus on product development and innovation is a key driver of its growth. By continuously improving its product offerings to align with market trends, XELA aims to differentiate itself from competitors and attract new clients. The data generation by businesses, particularly in the healthcare industry, is expected to contribute to the industry's overall growth.
Step 2 – Finding the suitable brokerage platform
The first key step for anyone interested in trading stocks like XELA is finding the right brokerage account. After opening and depositing funds, you may freely trade securities like company shares, bonds, mutual funds, derivatives, etc. There are a few things to remember when selecting a brokerage firm to trade XELA or other stocks, namely:
Access to multiple asset classes and markets,
Costs related to transactions and account maintenance,
Quality of customer service and user experience.
The choice of brokerage platform should be made by analyzing these factors to find a firm that meets your needs. The firm you choose should be easy and intuitive to use, having features such as real-time quotes, customizable dashboards, and advanced charting tools that can help you make informed decisions for your trades.
Step 3 – Funding your account and placing an order
To fund your account and place an order for XELA stock, transfer money from your bank to your brokerage account or link your credit/debit card if allowed. Then, choose between a market order or a limit order.
A market order buys/sells at the current price, but the actual price may differ in volatile markets.
A limit order sets a specific price, ensuring you don't pay more than desired, but it may take longer to execute.
Enter the company name or stock ticker, desired number of shares, order type, and duration (day or good-till-canceled). Double-check your order and submit it for execution. Remember the associated risks and conduct thorough research before making any investment decisions.
Step 4 – Funding the account, trading, and portfolio monitoring
After your brokerage account is successfully verified by the selected platform and before you place the first trade, you must fund it, as described above.
The next step would be finding the stock you wish to acquire. You may do so by typing the company's name or simply XELA as its stock ticker. Once you find it, you need to prepare your order for placement, indicating the number of shares you intend to trade, and the type of order as explained above.
Successful investing requires constant monitoring of your XELA investment. You may stay updated about market developments and decide when to buy, hold, or sell your shares of XELA stock by keeping a careful eye on your portfolio. Monitoring the performance of your portfolio is a crucial part of keeping an eye on your XELA investments. You may assess the success of your portfolio using a range of metrics and tools, including measurements like:
Return on investment (ROI),
Annualized net profit/loss,
Standard deviation.
You can improve your returns by frequently reviewing these data to obtain insight into how your XELA assets are doing compared to your investing goals and risk tolerance.
Keeping up with market movements and company-related news is a crucial part of keeping track of your XELA investment. You can keep up with new product releases, management changes, and other factors that can affect the value of XELA stock by following news sources and social media. To get real-time updates about changes in stock prices and other important indicators, you may also set up alerts and notifications.
Constantly monitoring your portfolio positions and keeping up with market events is the right approach here. Additionally, regularly rebalancing your assets is an important part of any investment strategy. This entails altering your investment mix to maintain alignment with your risk tolerance and investment goals. For instance, you may wish to consider selling part of a given position to equalize your portfolio, reducing your exposure to XELA or any other asset, when its value has increased dramatically gaining a higher portion of your holdings than you are comfortable with.
When investing in Xela stock, it is essential to explore different exchange platforms and online brokers. However, it is crucial to take into account factors like fees, taxes, and available investment tools. As an example, let's consider eToro as a platform for purchasing Xela stock.
Step 1: Open an Account
To begin investing in XELA stock, visit the official website of eToro and click on the Sign-up button. You will be redirected to the registration page within seconds. Fill in your name, email, and password to create your profile. Alternatively, eToro now offers the option to sign up using your Facebook or Google profiles.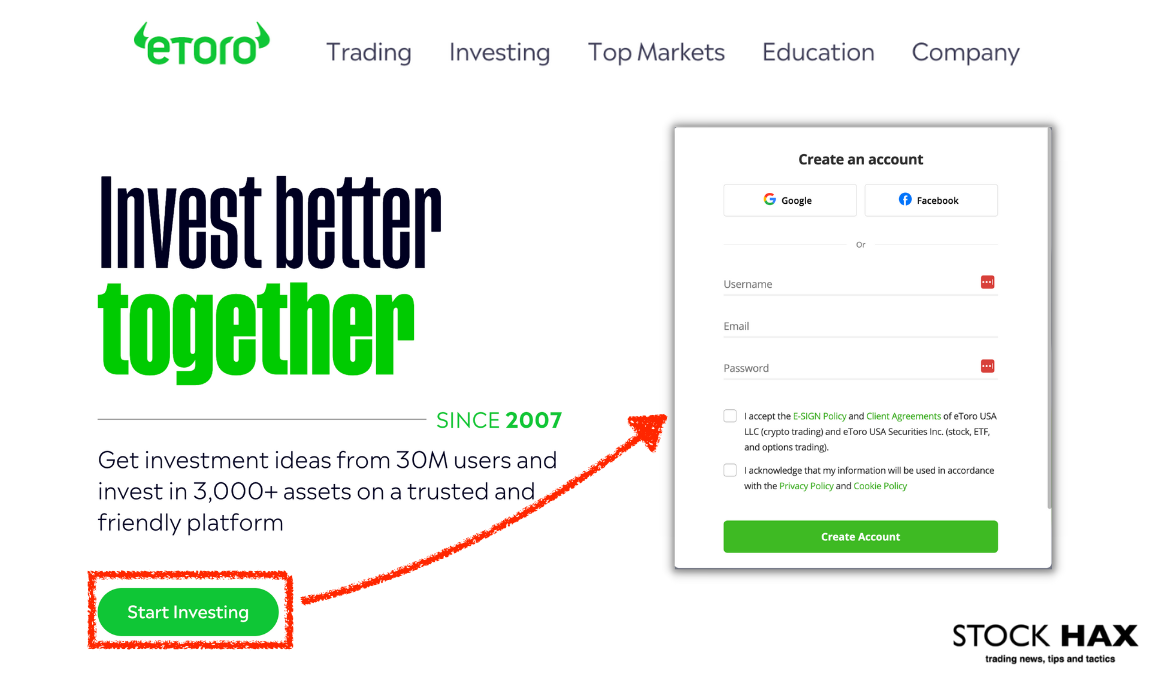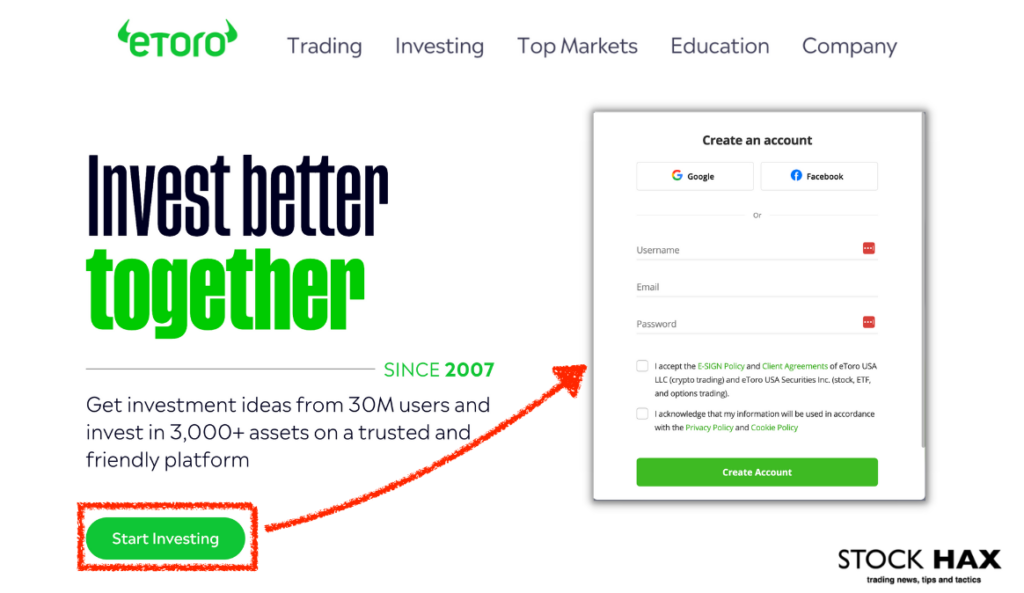 Step 2: Upload ID
To meet regulatory requirements, you'll need to complete an identity verification process. This involves providing Proof of Identity (POI) and Proof of Address (POA). Ensure that your POA document is not older than two months.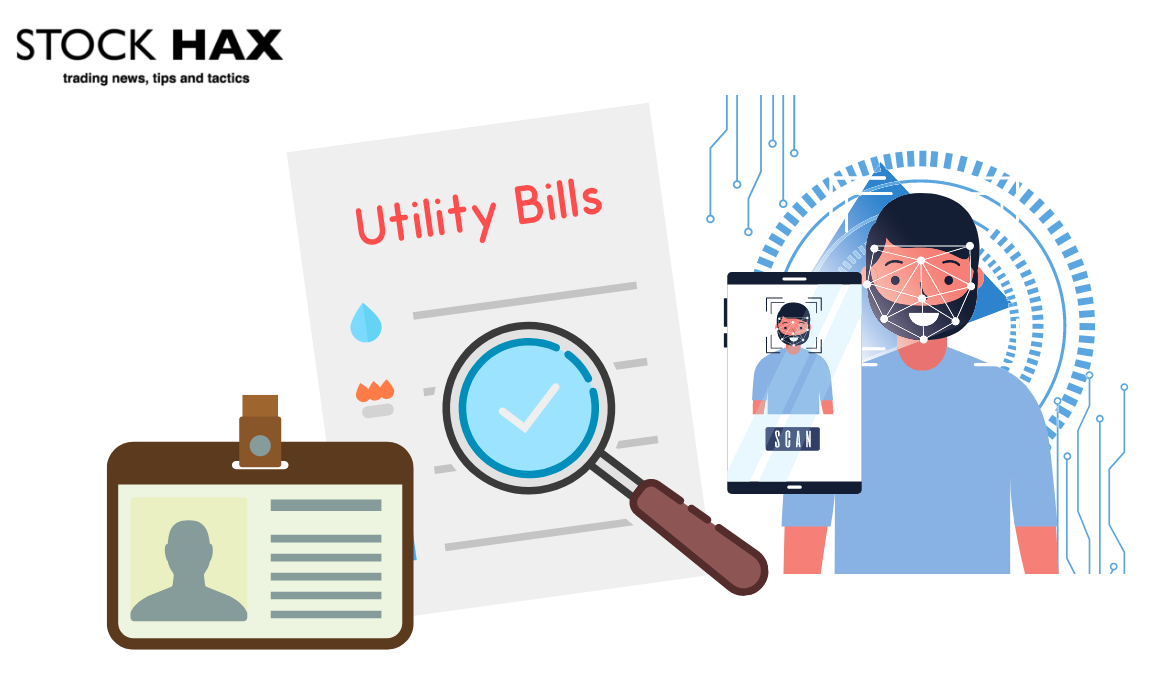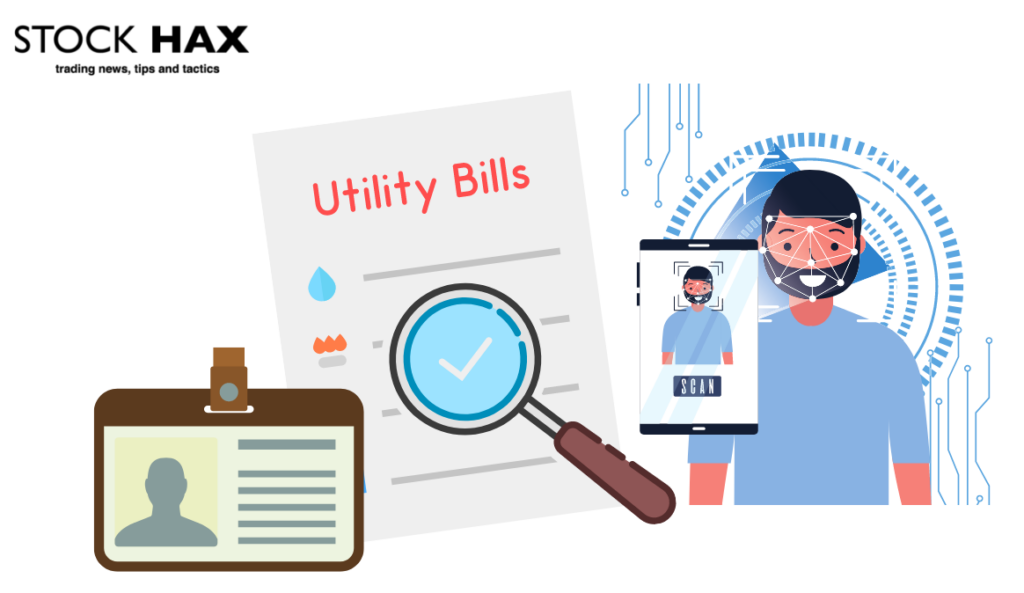 Step 3: Make a Deposit
Once your account is successfully verified, it's time to make a deposit. Access the eToro menu and click on Deposit Funds. Choose the desired amount you wish to invest in XELA stock. eToro offers various transaction processing methods for your convenience.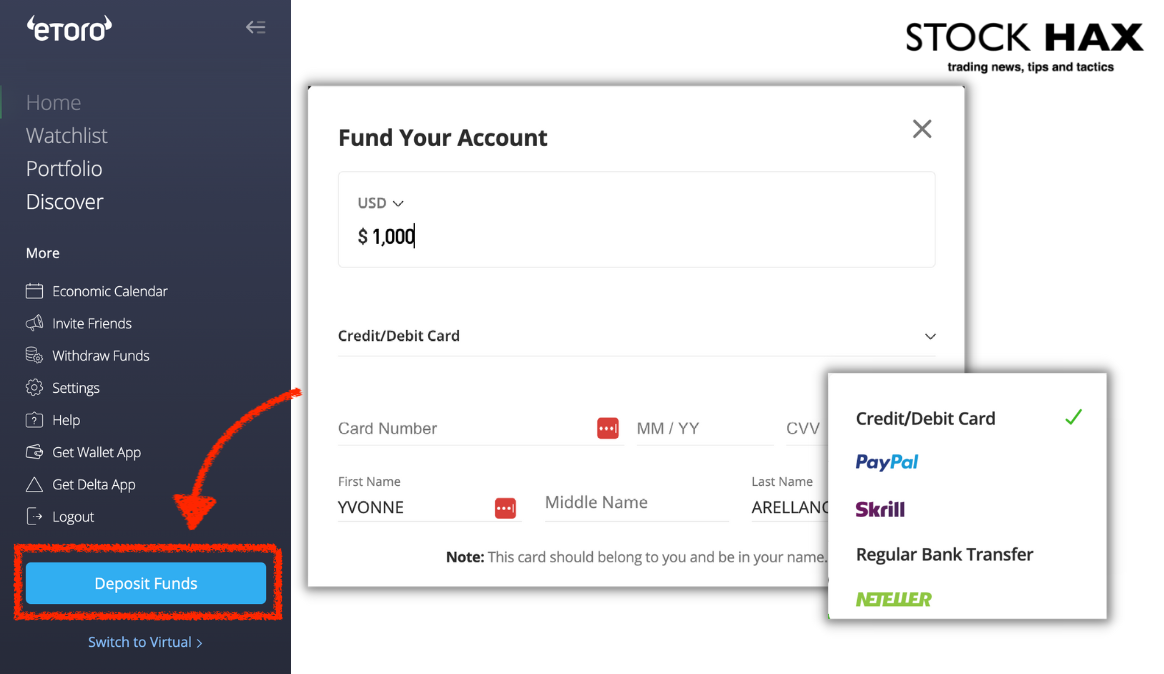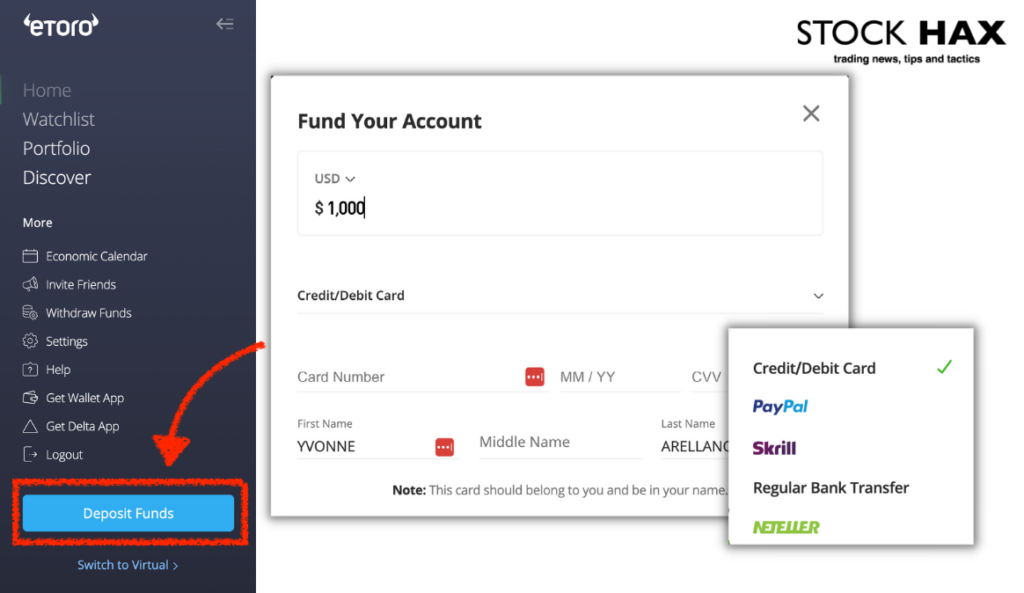 Step 4: Search for XELA Stock
Locate the XELA stock by typing its name in the search tab. eToro's platform is designed to be user-friendly and displays search results based on popularity. You can also search for the stock using its ticker symbol for quicker results.
Step 5: Buy XELA Stock
After finding the XELA stock, click on the Purchase button. eToro provides options to buy the entire asset or a fraction of it. Once the transaction is completed, the newly acquired XELA stocks will be visible in your portfolio.
Conclusion
Understanding the business case of Exela Technologies Inc., selecting a reliable brokerage, filling your account, preparing and placing orders, keeping track of your investment, and researching the company's forecast for the future are just a few of the many variables that need to be carefully considered before investing in XELA stock. You can decide when to buy, hold, or sell your shares by conducting your due diligence and closely monitoring market movements and news regarding XELA.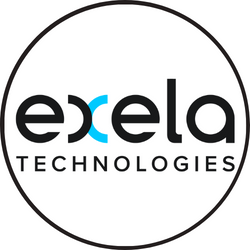 Nasdaq: XELA Stock Forecast 2022, 2023
XELA is currently trading at a market capitalization of just above $80 million and has a price-to-book ratio of 0.6, which means it is trading at a discount to its book value.
FAQ
What factors may impact the price of Exela stock?
Various factors could influence the price of XELA stock, including market trends, macroeconomic conditions, competition, and company performance.
What is the minimum amount to invest in XELA?
There is no minimum amount as such, so the right volume of exposure to any given stock position depends on your investment strategy and risk tolerance. Therefore, decide as appropriate upon finalising your research of the company.
Should I immediately sell my position in XELA, if I see a loss?
If you experience a loss in your investment in XELA shares, it's important to remain calm and avoid making impulsive decisions. You may want to consult with a financial advisor or broker for guidance on how to proceed.
Risk Disclaimer
StockHax strives to provide unbiased and reliable information on cryptocurrency, finance, trading, and stocks. However, we cannot provide financial advice and urge users to do their own research and due diligence.
Read More