This website and its content are not intended to provide professional or financial advice. The views expressed here are based solely on the writer's opinion, research, and personal experience, and should not be taken as factual information. The author is not a financial advisor and lacks relevant certifications in that regard. We highly recommend consulting a qualified financial advisor before making any investment decisions, as the information presented on this site is general in nature and may not be tailored to individual needs or circumstances.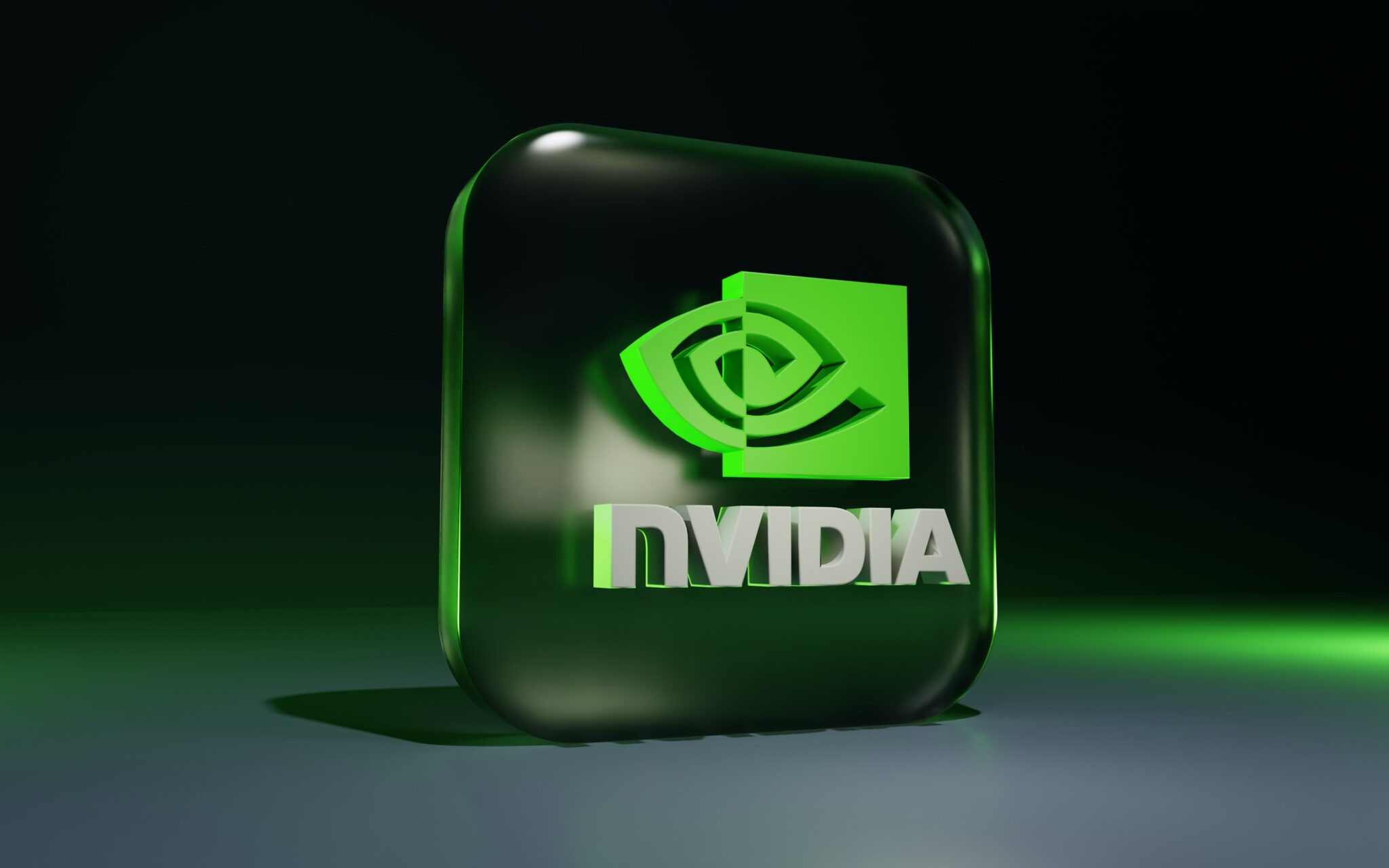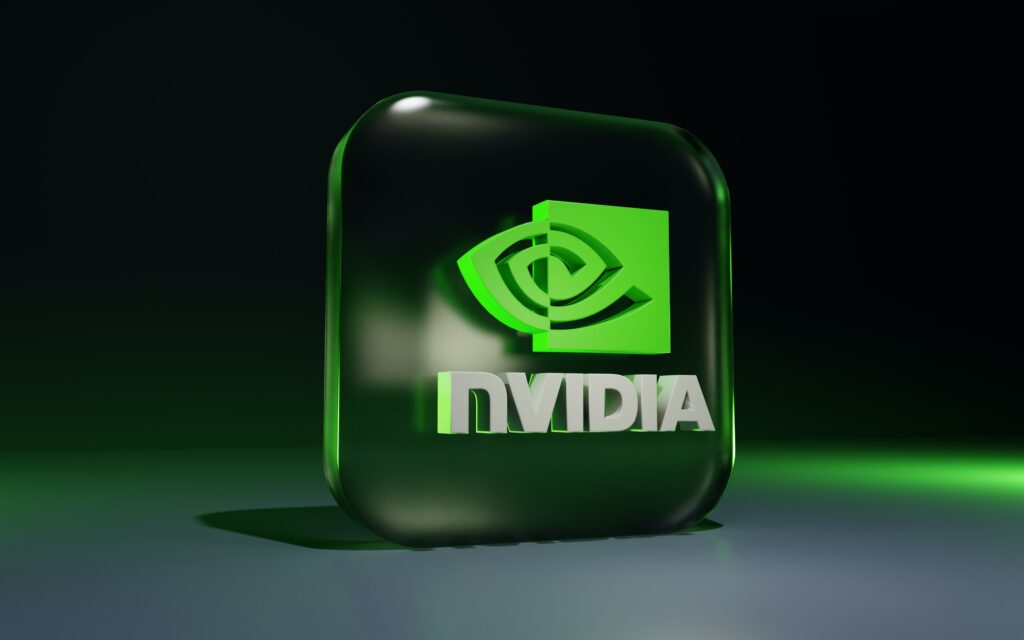 NVIDIA is an American company that is one of the most significant contributors to the technology industry. Throughout its long history dating back to 1993, the tech giant has given its fair share of the market, developing the revolutionary graphic processing unit (GPU).
The world leader in artificial intelligence computing focuses on advancing state of the art in computing and accelerating the pace of innovation in key industries. Nvidia Corporation develops cutting-edge hardware and software products, including GPUs, application frameworks, cloud services, and more. These products apply to numerous industries, including Robotics, Energy, Automotive, Cybersecurity, and many others.
Today, NVIDIA sits in 5th place on the list of the biggest companies in terms of market cap. The company is also recognized as the current market leader and distributor of advanced AI chipsets that corporations like Amazon, Tesla, and Google use. Moreover, since the beginning of the year, the NVDA stock has pumped by around 102% at the time of writing this article.
NVIDIA's domination of the AI market has been a hot topic lately, as the demand for intelligent automation is rapidly growing. Advanced computing solutions company has created chips for advanced learning models unmatched by any innovator. In fact, although companies like Microsoft and AMD are trying to develop their in-house chipsets, NVIDIA is still ahead of its competitors.
With such a dominant market position, experts such as Harsh Kumar believe that NVIDIA's shares have long-term potential, and investors should keep an eye on this exciting tech stock. For traders interested in investing in one of the most exciting AI companies in 2023, we have prepared a comprehensive review and how-to-buy guide for the NVIDIA stock.
NVIDIA Stock Key Characteristics
Investors need to familiarize themselves with Team Green and their publicly traded shares to make an informed decision. Below we have outlined the vital components of the company and its stock so you can make a calculated evaluation:
NVIDIA is an undisputed AI chipset industry leader and the primary distributor for leading companies. Furthermore, the High-performance computing innovator has formed valuable partnerships that may positively influence its stock price movement in the future.
NVIDIA is known for its vision, goals, and determination to create innovative products. The team's mission is to "transform the world's largest industries and profoundly impact society." The company is committed to pushing the boundaries of what is possible in areas like AI, gaming, data centre computing, and autonomous driving.
According to analysts, NVIDIA's shares have gone up by 34,209.76% of growth since its IPO in 1999. Furthermore, tech stocks pay dividends with a dividend yield of 0.06% and an annual dividend of $0.16. Although the payouts are on the low side, they still provide another reliable income source.
The company is one of the hottest topics in the investment world, as the share per price has exploded by 100% year to date. The stock doesn't show signs of slowing down either, as it received a recent buy upgrade from HSBC. According to trading experts, NVDA is expected to reach a peak price of $355 by the end of 2023.
Now you know the fundamental aspects of the Nvidia Corporation and its stock. You can see that the company has core values, continues to grow, and its shares have significant growth potential. To help streamline your investment decision further, in the next paragraph, we will explore the historical price movement of NVDA.
NVIDIA Stock Price: How has NVDA Performed Over the Years?
NVIDIA became a publicly traded company in 1999, and during its IPO, its stock was sold for $12 per share. We have observed quite the rally since then, as at the time of writing this article, you can get a hold of the company's shares for around $280. During its long road, NVDA has had its ups and downs. Traders looking to invest in the stock should consider the fundamental movements during the years. To gain a better grasp, we have covered some of the critical price fluctuations during the years:
NVIDIA went public on January 22, 1999, with an initial public offering (IPO) price of $12 per share.
NVIDIA's stock price was hit hard during the Great Recession of 2008-2009, falling from around $40 per share in 2007 to under $8 per share in 2009. After the Great Recession, NVIDIA's stock price began to recover and grow again, reaching $100 per share in 2016.
One of the most significant periods during the historical price movements of the NVDA stock was the post-covid frenzy when it reached an all-time high of $333.36 on November 29, 2021. The market then tumbled, and a bearish run brought the value back to $112.27 on October 7, 2022.
NVIDIA has undergone four stock splits from 2000 to 2007. The latest split in 2021 divided the share price by four. This means one share has now become four, and each will be one-fourth of the previous price.
Today, the stock is traded for $281.56, with a 52-week high of $292.20. The market capitalization of NVIDIA currently stands at $695.50 billion.
After all these numbers, you may still be hesitant whether investing in NVIDIA is the right move. Don't worry, keep reading and find out if the company's stock is a good fit for your portfolio.
There are three main factors when deciding whether a particular stock is a good or bad investment. On the surface, it all comes to personal investment goals, the level of risk one is willing to take, and the financial situation of the stock. However, the three key criteria we will outline will be critical when making an informed trading decision.
Firstly, company performance over the years is vital, creating a realistic ground for evaluating the stock. In the case of NVIDIA, their shares have reached astonishing heights, as the company has constantly been polishing its services. Team Green's latest earnings release also shows that the company has been consistent in its financial performance.
Moreover, Industry trends affect the current and future development of the price of a stock. NVIDIA operates in a high-demand sector of the AI industry, which is expected to reach $100 billion by 2030.
Lastly, investment goals and strategies are what define us as investors. You may prefer dollar cost averaging or perhaps investing in volatile assets with short but high payouts. No matter the case, ensure the NVIDIA stock is the right fit for your objectives.
Ultimately, whether investing in NVIDIA shares suits you depends on your strategies and goals. It is helpful to consider the above mentioned factors to understand better where you are putting your money. After all, investing in stocks aims to create a diversified investment portfolio, reduce risk and earn profit. Have you decided to take the next step in your NVIDIA investment journey? Read on to find out which brokers will give you the best trading conditions on the market right now.
Picking the right trading platform is as important as choosing the assets you will include in your portfolio. This is because different brokers have different terms and conditions, which will make a difference when trading in the long term. Below we presented the best stock brokers in the industry right now that will make your NVIDIA investment much more convenient:
Every broker on our list will allow you to trade with the best conditions in the most practical way. Below you will find a simple guide on how to invest in the NVDA stock through eToro.
Step-By-Step Guide: How to Invest in the NVIDIA Sahres Through eToro
Investing in NVIDIA's shares has never been so easy, as eToro provides a seamless registration process with detailed instructions. Follow our how-to-buy guide and invest in NVDA in less than 10 minutes, with a minimum deposit of just $10:
Step 1: Open an Account
Initiate the process by visiting the official website of eToro. First, you must create an account by clicking the "Join Now" or the "Trade Now" buttons. Follow the simple steps outlined by the provider. You will be requested to provide information, including your full name, phone number, email address, etc.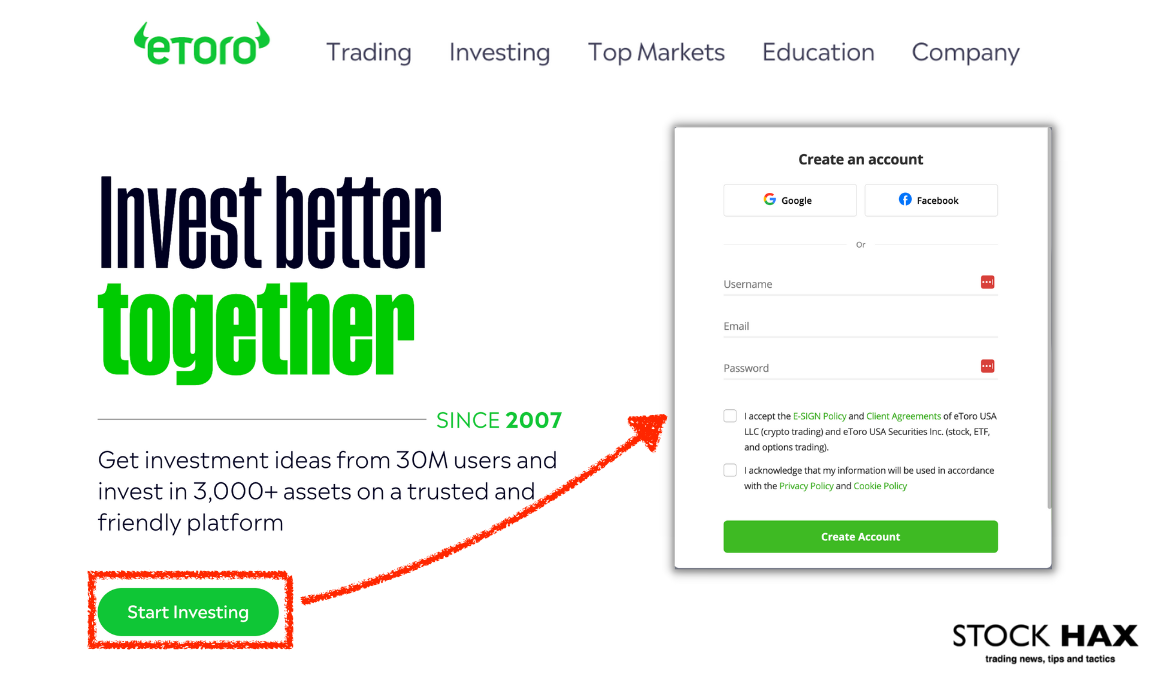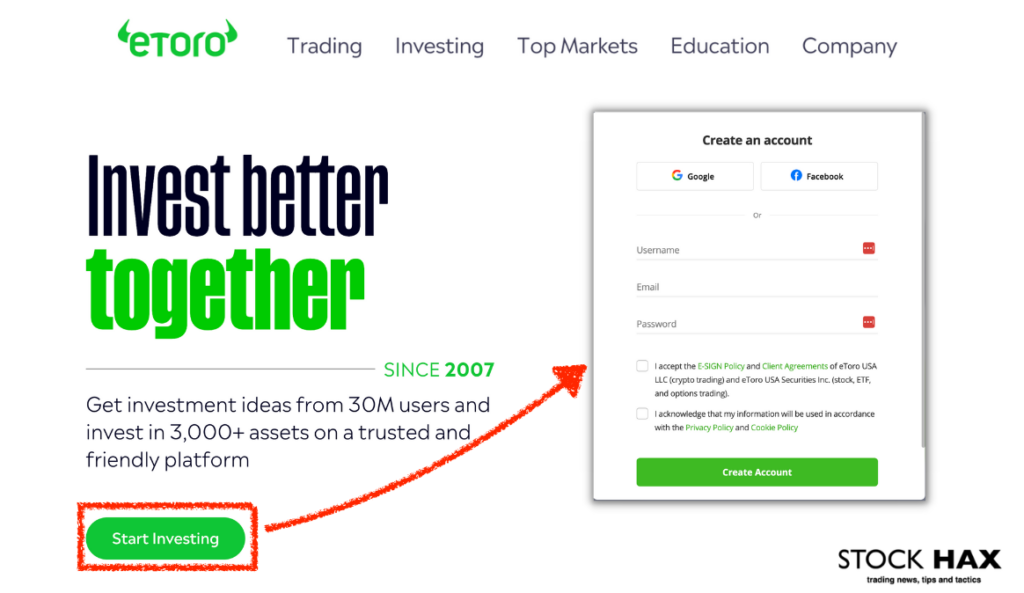 Step 2: Upload ID
To get a fully verified account and access all of eToro's advanced trading products and features, you must upload a photo of your ID. Remember that eToro accepts passports and other forms of officially issued identity documents. Make sure you take a clear picture that captures all the corners of the document.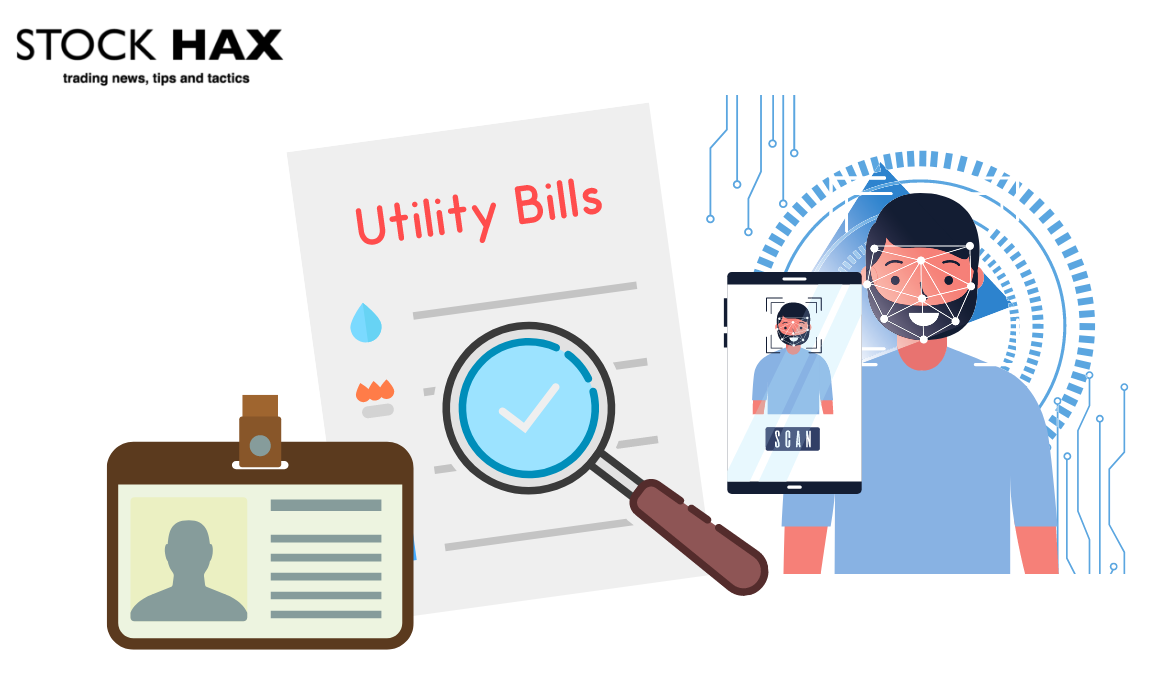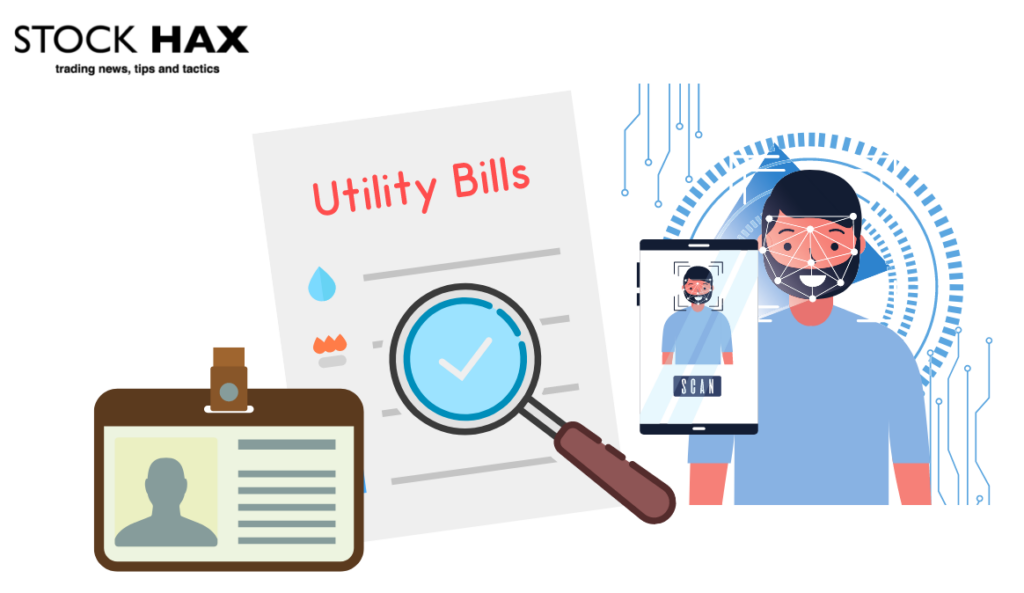 Step 3: Make a Deposit
After your account has been verified, you can start trading, but first, you will need to fund your account. Enter your payment method and deposit funds into eToro. The minimum sum that you can pay is $10.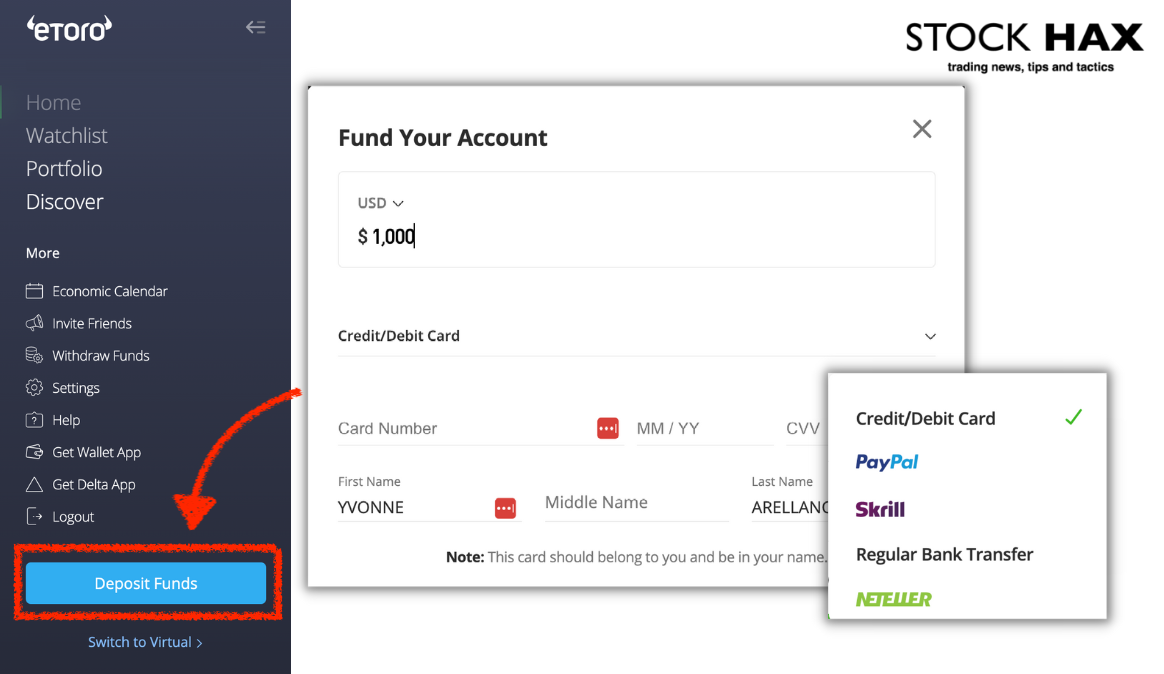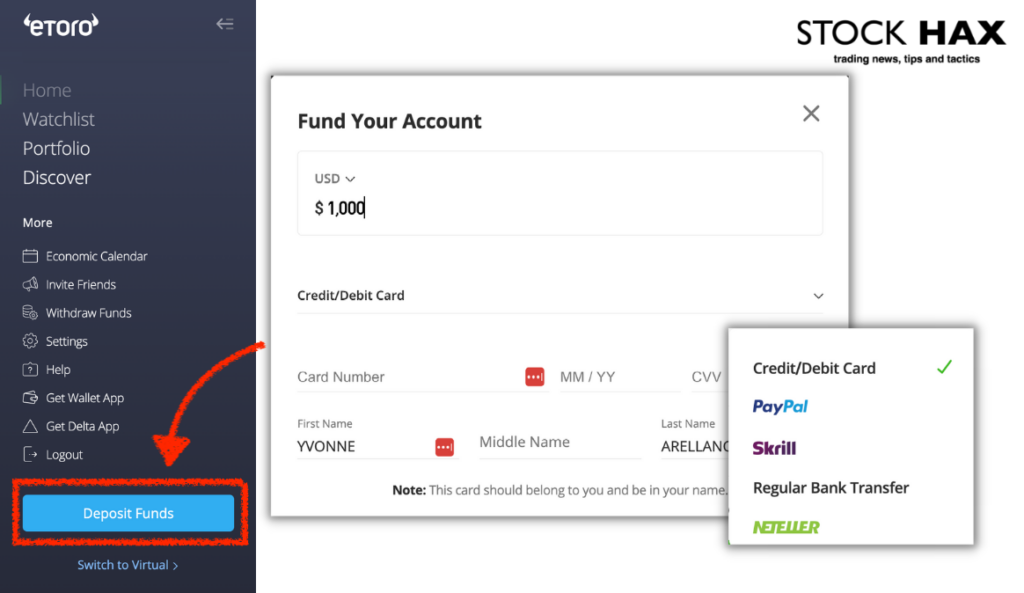 Step 4: Search for NVIDIA
The search bar is located on the top of the eToro platform. Investors can use it to find their desired stocks quickly. Click on the search bar and type "NVDA" for fast investment access.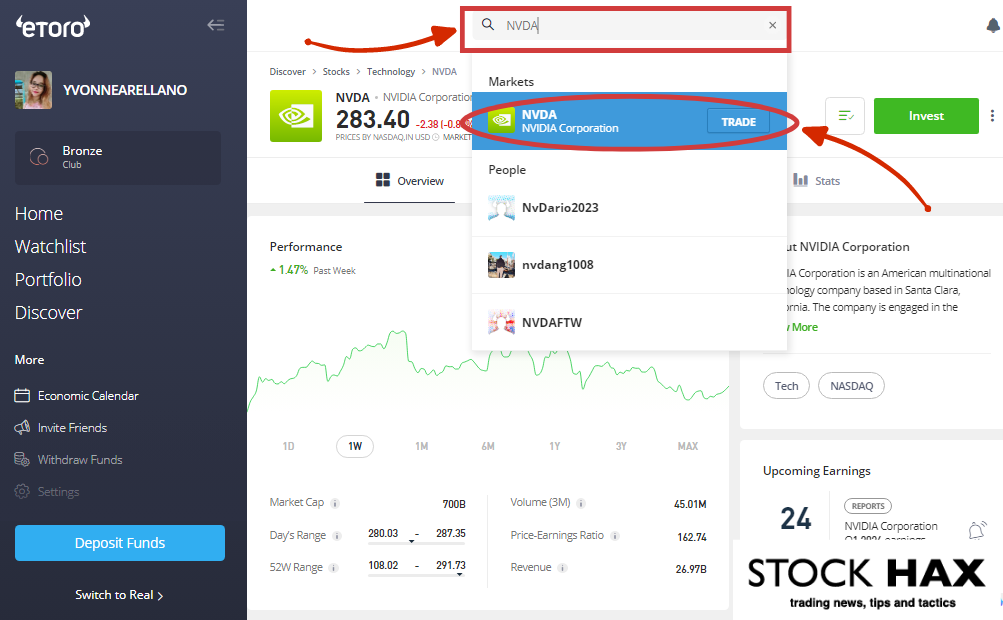 Step 5: Buy the NVIDIA Stock
Lastly, to purchase NVIDIA shares, select the "Trade" option alongside the stock's name, indicate the investment amount, and decide whether to buy at the current market value or establish a limit order. Proceed to follow the provided instructions to execute the transaction.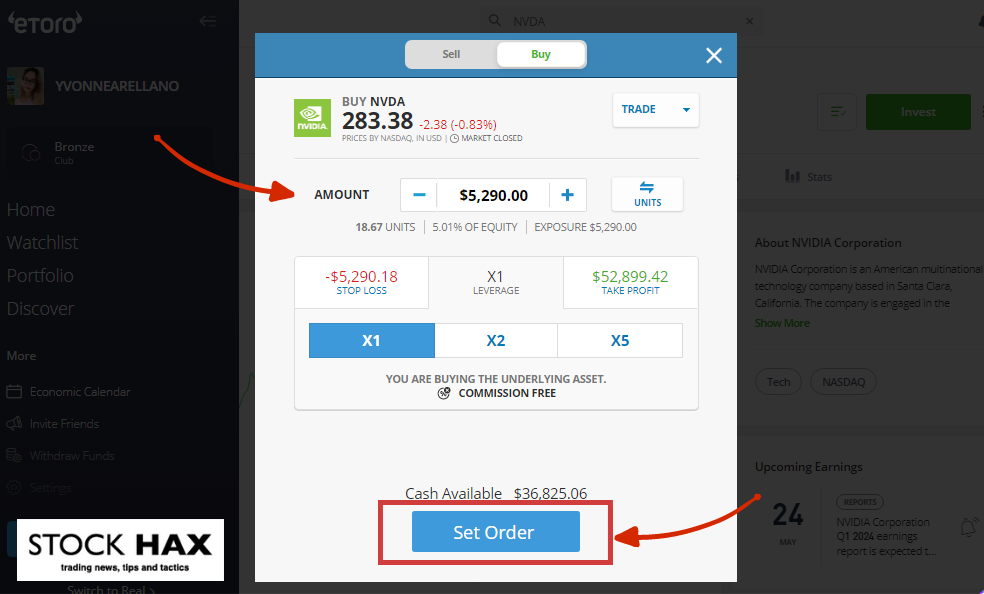 TD Ameritrade
Investors choose TD Ameritrade because of the company's award-winning products and services, dedicated customer support, and transparent pricing. Traders can open a free account that doesn't require a minimum deposit. By trading with TD Ameritrade, you will have freedom as there are no trade limits. Furthermore, all investors have access to the broker's innovative trading tools and platforms.
Interactive Brokers
If you are looking for powerful trading platforms, low costs, and global market access in one place, then Interactive Brokers is the most convenient choice. The platform is also great for frequent traders who will have the opportunity to save big. Furthermore, Interactive Brokers allows traders to invest without minimums or inactivity fees.
Pros & Cons of NVIDIA Stock
Pros
NVIDIA shows confidence in its future growth by repurchasing stocks from investors and by doings so repurchasing $10 billion in stock in the fiscal year 2023
The historical price movement of the stock and the several stock splits shows the increasing demand and high liquidity of the NVDA stock
The company operates in one of the fastest-growing industries, which boosts the potential for growth and revenue expansion
NVIDIA is a well-established and reputable company known for its pioneering work in the GPU market and its leadership in the AI chips market
Cons
The company's dividend payout is low, at 0.06% per annum
Although a reputable company, NVIDIA operates in a high-volatility sector, which may lead to surprising price fluctuations
NVDA is currently traded at around $280 per share, which is a relatively high price for many investors
Although growing rapidly, there is still uncertainty in the AI market
Our Verdict
To summarise, NVIDIA's dominance in the AI market, cutting-edge technology, and partnerships with leading companies make it a top contender in the tech industry. With its shares experiencing a significant increase in value over the past year, investors have taken notice of the company's potential for long-term growth. Moreover, NVIDIA's commitment to pushing the boundaries of what is possible in areas like AI, gaming, data centre computing, and autonomous driving makes it an exciting investment opportunity. If you're looking to invest in a company that has shown consistency in the tech world, NVIDIA may be the stock for you!
FAQ
What is the best way to invest in Nvidia Corporation?
Investing in NVIDIA stocks through a reputable online broker is considered the safest and most effective trading strategy. Some of the best trading platforms currently include eToro, TD Ameritrade, and Interactive Brokers.
How has the NVDA stock performed lately?
The year-to-date analysis shows that NVDA has grown by 100% since the beginning of the year. This performance results from the company's dominance in the AI chip market and its consistent attitude toward growth.
Does NVIDIA pay dividends for its stock?
Although on the low side, NVIDIA still pays dividends at 0.06% per annum. This is one additional source of income that every investor will appreciate.
What are other tech stocks I can invest in instead of NVIDIA?
NVIDIA is an undisputed market leader in the AI industry. However, portfolio diversification has been the best-performing strategy. Investors may also consider alternatives to Nvidia, including Alphabet Inc. (GOOGL), Advanced Micro Devices, Inc. (AMD), and Intel Corporation (INTC).
Risk Disclaimer
StockHax strives to provide unbiased and reliable information on cryptocurrency, finance, trading, and stocks. However, we cannot provide financial advice and urge users to do their own research and due diligence.
Read More