This website and its content are not intended to provide professional or financial advice. The views expressed here are based solely on the writer's opinion, research, and personal experience, and should not be taken as factual information. The author is not a financial advisor and lacks relevant certifications in that regard. We highly recommend consulting a qualified financial advisor before making any investment decisions, as the information presented on this site is general in nature and may not be tailored to individual needs or circumstances.
For its cutting-edge social media platform, Snapchat, Snap Inc. has been a hot topic in the tech sector. Investors' attention has been captured by the company's stock performance in addition to the app's widespread use. Understanding how to buy Snap Inc. stock is crucial if you're thinking about investing in the company.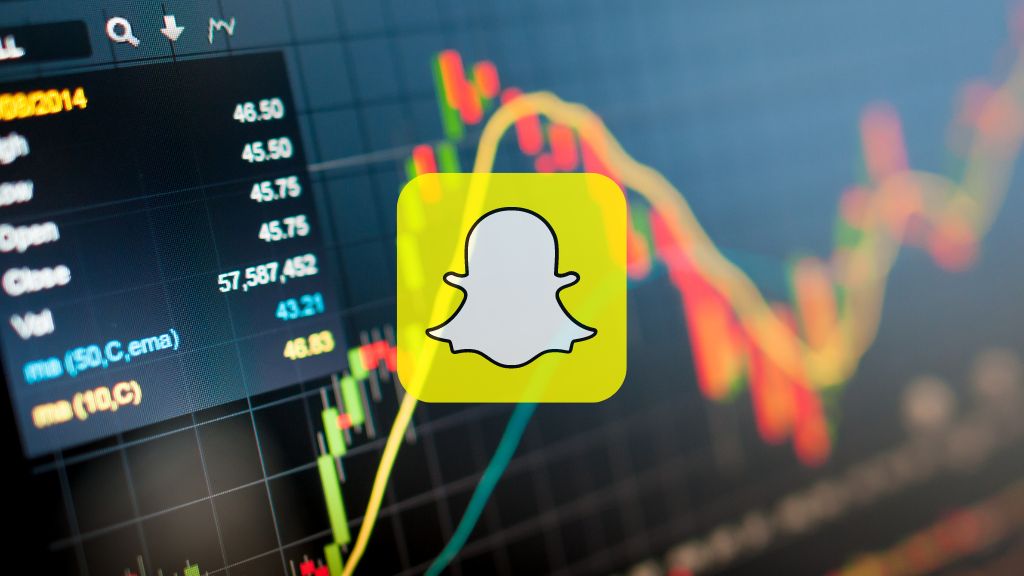 The social media firm Snap Inc. was established in 2011 and has its main office in Santa Monica, California. The business entered the stock market in March 2017, making it comparatively recent. Since its launch, the stock has had large price swings, making it a volatile investment. Therefore, for investors looking to invest in Snap Inc., knowing how to buy the company's stock is essential.
This article will walk you through each stage of the process, from doing your research on the business to selecting a broker, funding your account, placing your order, and keeping track of your investment. By following this advice, you may choose to invest in Snap Inc. with confidence and possibly gain from the potential success of the business. To help investors better understand Snap Inc.'s position in the market, this article will also give an outline of the company's financial performance.
How To Invest In Snap Stock – A Step By Step Tuturial
Step 1 – Research about the company and the stock.
Like with any investment, conducting extensive research on Snap Inc. before making a final decision is essential. That helps to get an overview of the company's financial performance, competitive position within its industry, and growth prospects. The analysis of Snap Inc.'s track record, latest financial results, outlook, management quality, recent events, and other important factors should be the first step toward understanding the company's prospects.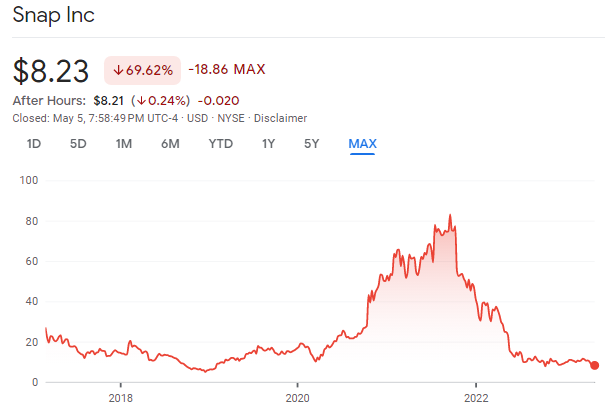 Snap Inc. was founded in 2011 and is headquartered in Santa Monica, California. The company went public in March 2017, making it relatively new to the stock market. The company's flagship social media platform, Snapchat, has gained immense popularity among younger users, with over 380 million daily active users as of Q1 2023. However, the company faces stiff competition from other social media platforms, such as Instagram and TikTok. Understanding how Snap Inc. compares to its competitors is critical to evaluating its long-term growth potential.
In addition to understanding Snap Inc.'s history and competitors, researching the company's financials is essential. Investors should analyze the company's revenue, earnings, and balance sheet to get a sense of its financial health. Snap Inc.'s revenue has grown steadily over the past few years, even though it slightly decreased from USD 1.06 billion in Q1 2022 to USD 988.61 million in Q1 2023. However, the company has yet to turn a profit, with net losses of USD 1.43 billion in 2022. Investors should evaluate Snap's ability to generate consistent revenue growth and manage expenses to eventually achieve profitability.
To make realistic judgments on possible price movements of SNAP, potential investors should also assess Snap Inc.'s future growth potential and market position. The company has been expanding its offerings beyond Snapchat, with the introduction of Spectacles and the acquisition of companies like Zenly and Voca.ai. The company has also been investing in augmented reality and developing e-commerce capabilities, which could generate new revenue streams. Understanding Snap's strategic business directions and evaluating its potential success is critical to forecasting the company's long-term growth potential and its stock performance direction.
Step 2 – Finding the suitable brokerage platform
Choosing a broker is crucial to investing in Snap Inc. stock. Investors need to consider brokerage fees which can impact returns; these include trade commissions, which vary across brokerages, and other fees such as account maintenance and transfer fees.
The user experience and functionality of the brokerage platform are also important – it should be user-friendly, offering advanced tools and research resources, along with mobile access. Customer support is another key factor; a good broker provides responsive assistance through various channels like phone, email, and live chat. A brokerage's reputation, often backed by a long service history and government regulation, can indicate reliability.
Checking for any regulatory actions or complaints can give insight into the brokerage's reputation. Thus, considering fees, user experience, customer support, and reputation is critical when choosing a brokerage for investing in Snap Inc. This aligns with the investors' strategies and goals, enhancing potential returns and aiding the achievement of their financial objectives.
Step 3 – Funding your brokerage account
After choosing a brokerage firm and an investment strategy, investors must fund their accounts. Different methods are available, such as:
Bank transfers
Wire transfers
Debit cards
Credit cards
Bank transfers are often free and can be completed online or physically, but may take several days to process. Wire transfers are usually quicker but often incur fees. Debit and credit cards are fast and convenient, with some brokerages offering instant funding, but they too can come with substantial fees.
Investors should consider the minimum deposit requirements of their selected brokerage, which can vary based on the firm and account type. They must ensure they're comfortable with these requirements before proceeding.
Security is another crucial consideration. Brokerages usually have protective measures like two-factor authentication and encryption, but investors should also secure their accounts with strong passwords and regular monitoring.
Step 4 – Placing an order and monitoring your investment
Investors looking to invest in Snap Inc. shares need to decide on their investment strategy after selecting a brokerage. The two main approaches are long-term investing and short-term trading.
Long-term investing involves holding onto a stock for an extended period, often several years or more. This strategy is suitable for investors who can weather market fluctuations and prioritize long-term growth potential. Long-term investors typically conduct thorough research on the company's fundamentals and growth prospects, aiming to hold onto the stock until their investment objectives are met.
On the other hand, short-term trading entails buying and selling stocks within a shorter timeframe, typically days, weeks, or months. This approach is suited to investors seeking to capitalize on short-term market movements, despite the higher risk involved. Short-term traders often employ technical analysis to identify short-term trends and make trading decisions accordingly.
| Investment Strategy | Description |
| --- | --- |
| Long-term investing | Holding onto a stock for an extended period, focusing on long-term growth potential, and achieving investment goals. |
| Short-term trading | Buying and selling a stock within a shorter timeframe to capitalize on short-term market movements and higher returns. |
Long Term Investing vs. Short Term Trading
Both strategies have their advantages and disadvantages. Long-term investing is generally more stable and less risky than short-term trading, but it requires patience and a willingness to hold onto stocks for an extended period. Short-term trading can be more lucrative, but it carries higher risk and demands significant time and effort to monitor the market and execute trades.
Investors should consider their investment goals, risk tolerance, and time horizon when choosing an approach. Long-term investing is preferable for those focused on long-term growth potential, while short-term trading is more suitable for investors willing to embrace higher risk and leverage short-term market movements.
In conclusion, selecting the right investment approach for Snap Inc. stock is crucial for achieving investment objectives. Investors can opt for long-term investing or short-term trading, depending on their goals, risk tolerance, and time horizon. By aligning their strategy with these factors, investors can maximize their returns while minimizing potential risks.
You can buy Snap Stock through different exchange platforms or online brokers. However, it's important to take into account fees, taxes, and investment tools. Let's use eToro as an example.
Step 1: Open an Account
To start investing in Snap stock, visit the official website of eToro and click on the Sign-up button. Within seconds, you will be directed to the registration page. Fill in your name, email, and password to create your profile. Alternatively, eToro now offers the option to sign up using your Facebook or Google profiles.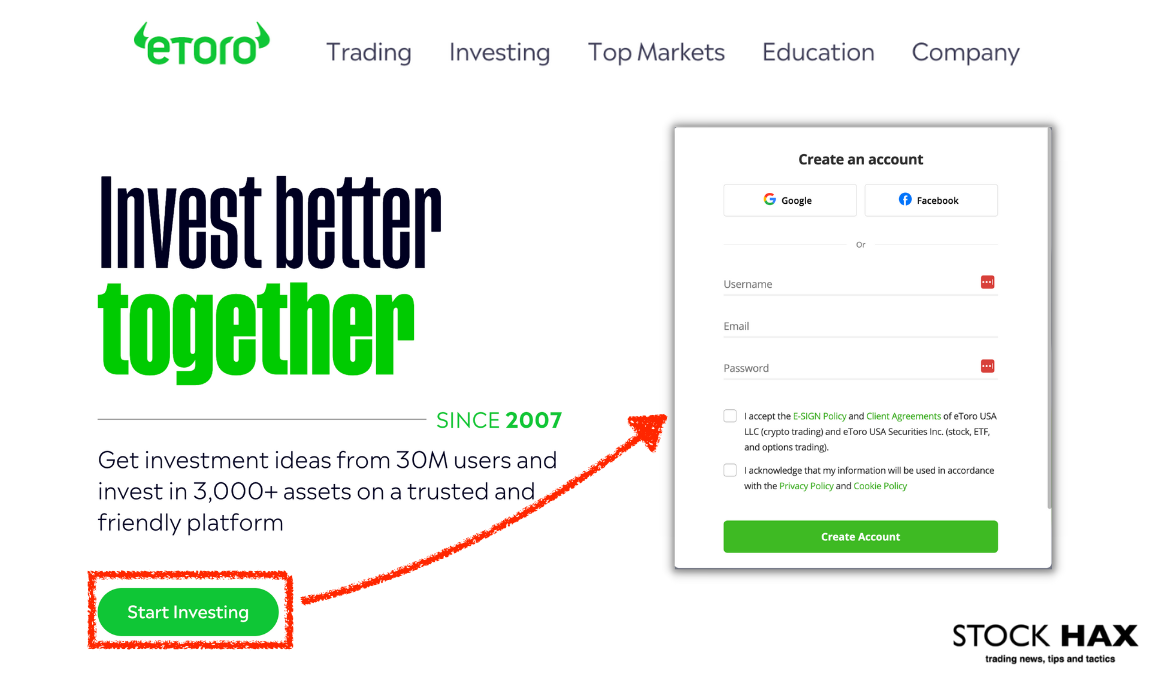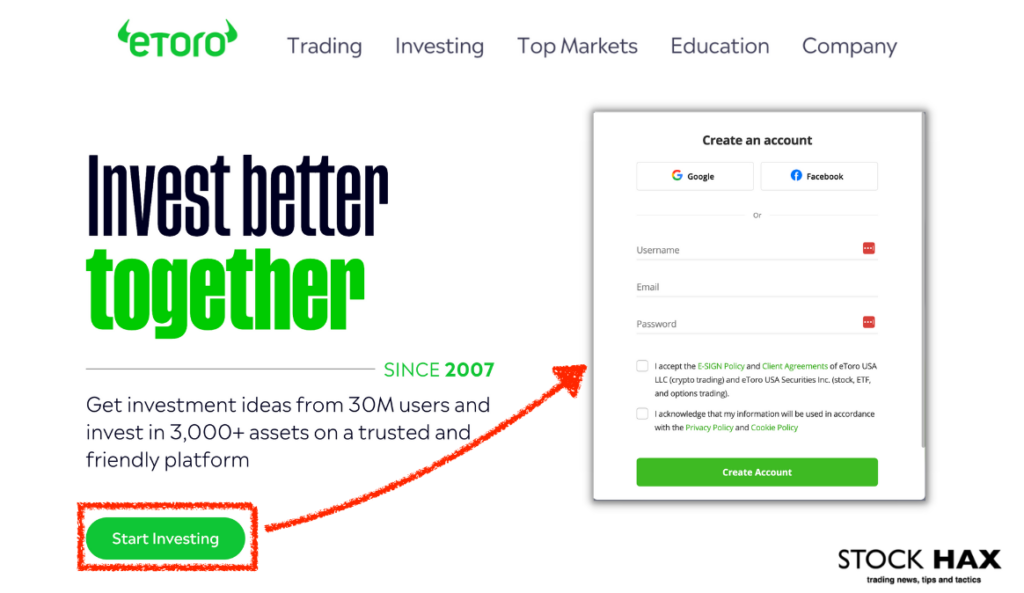 Step 2: Upload ID
To comply with regulatory requirements, you will need to undergo an identity verification process. This involves providing Proof of Identity (POI) and Proof of Address (POA). Make sure your POA document is not older than two months.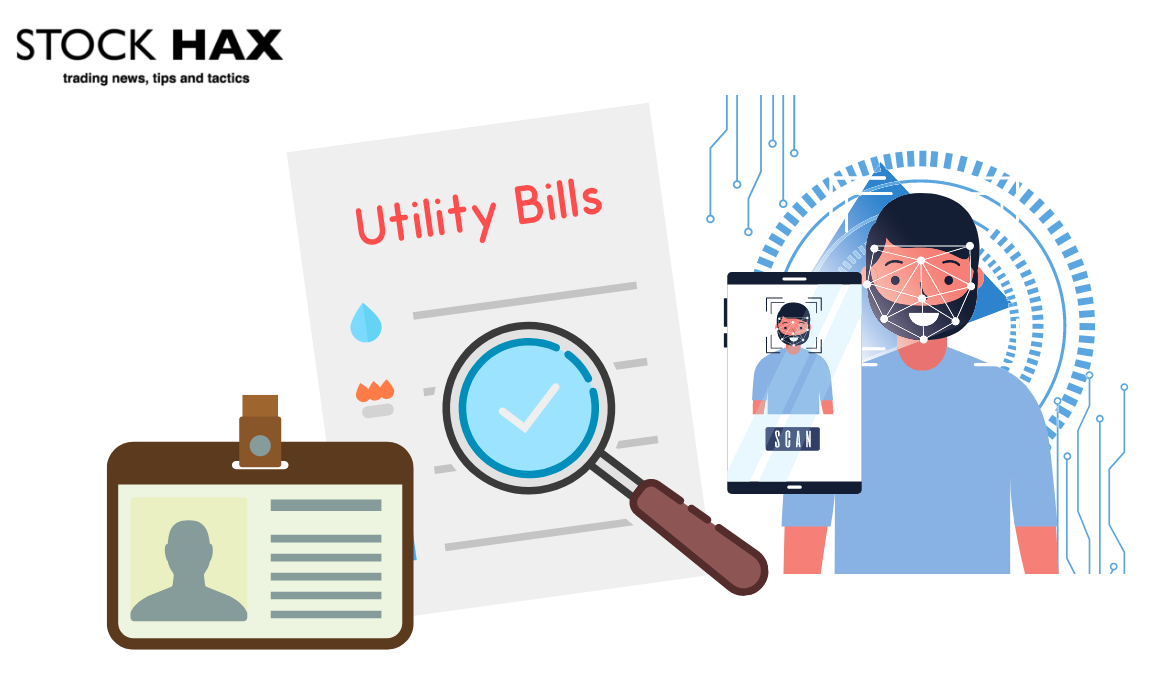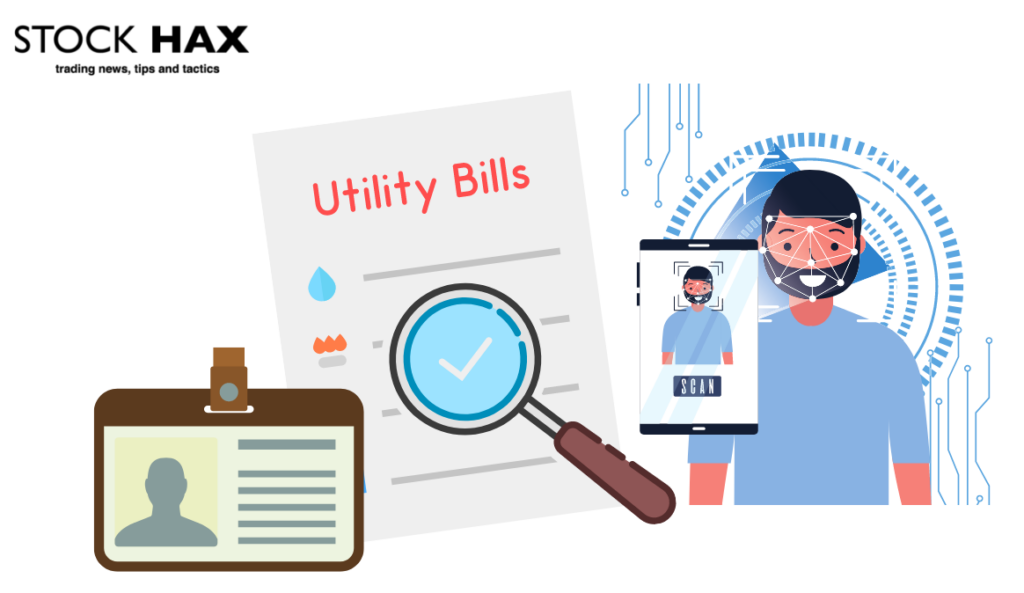 Step 3: Make a Deposit
After successfully verifying your account, it's time to make a deposit. Access the eToro menu and click on Deposit Funds. Choose the desired amount you wish to invest in Snap stock. eToro offers various transaction processing methods for your convenience.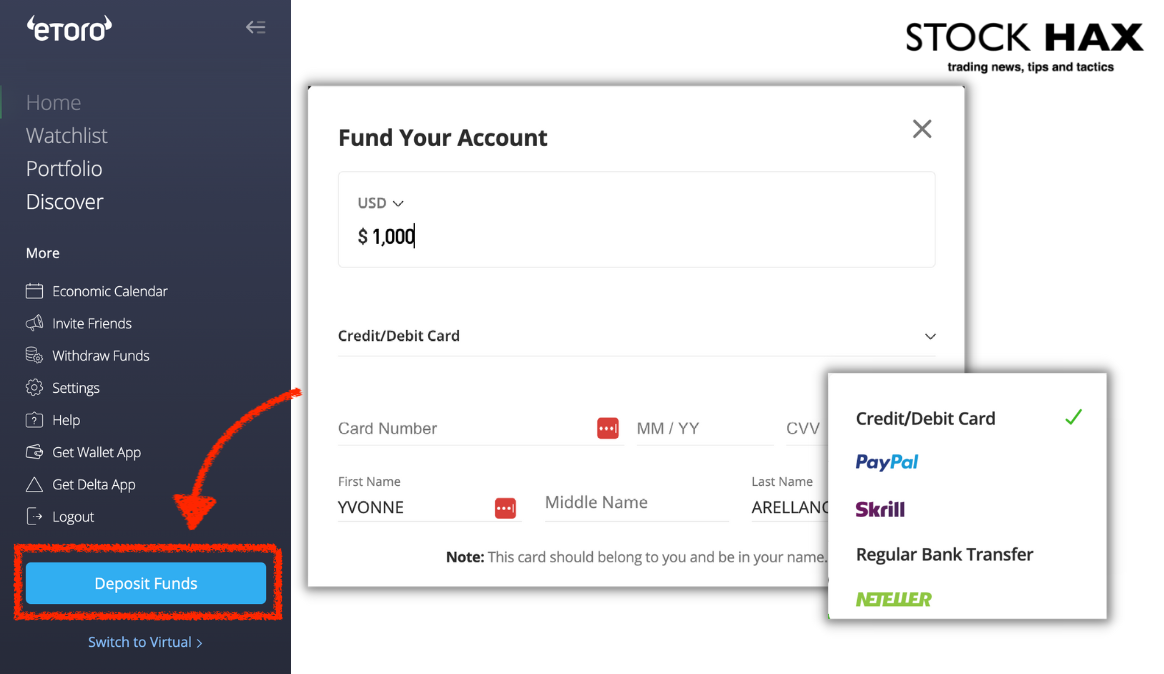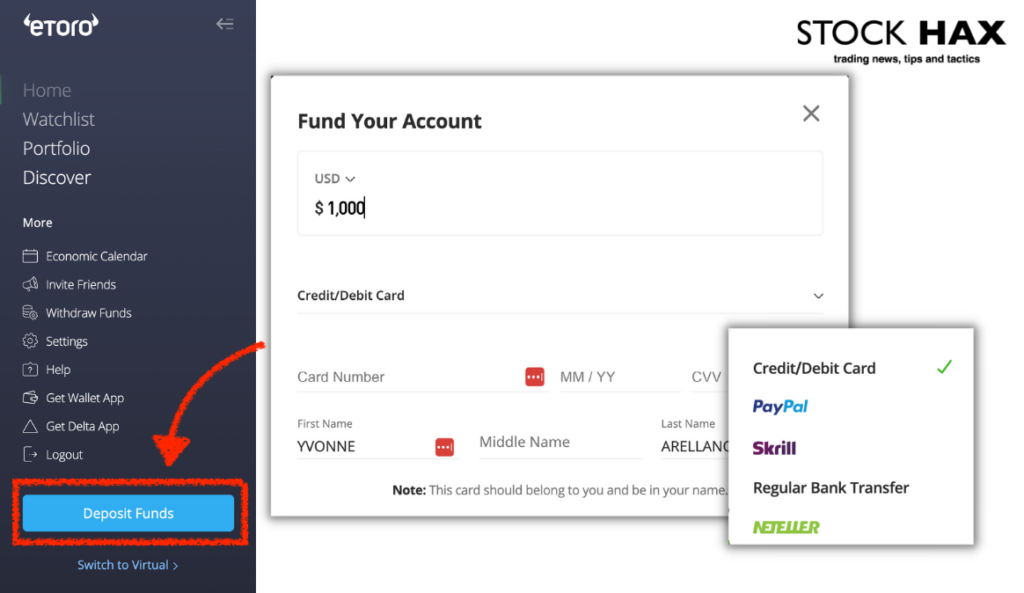 Step 4: Search for Carnival
Locate the Snap stock by entering its name in the search tab. eToro's platform is highly user-friendly and displays search results based on popularity. You can also search for the stock using its ticker symbol for quicker results.
Step 5: Invest CCL
Once you find the Snap stock, click on the Purchase button. eToro provides options to either buy the entire asset or a fraction of it. After completing the transaction, you will see the newly acquired Snap stocks in your portfolio.
Conclusion
Investors who want to take part in developments in technology and social media sectors may want to consider investing in SNAP. However, to make well-informed investment decisions, anyone should conduct proper due diligence, seek out the most suitable brokerage, and assess Snap Inc.'s financial performance.
FAQ
Can I buy SNAP through a mobile app?
Yes, most major brokerages offer mobile apps that allow you to buy and sell stocks, including Snap Inc.
What are the tax implications of buying and selling SNAP?
If you sell your shares of Snap Inc. for a profit, your earnings may be subject to capital gains tax. The amount of tax you owe will depend on how long you held the shares, as well as your income tax bracket. If you hold Snap Inc. stock for less than a year and then sell it, you may be subject to short-term capital gains tax, which is typically higher than long-term capital gains tax.
How can I keep up to date on the company's developments?
You may receive information updates on Snap's financial performance and its outlook by checking the investor relations part of their website, as well as by following the main financial news about it on Yahoo Finance, Reuters, Bloomberg, or other sources.
Risk Disclaimer
StockHax strives to provide unbiased and reliable information on cryptocurrency, finance, trading, and stocks. However, we cannot provide financial advice and urge users to do their own research and due diligence.
Read More