In the fast-paced world of social media, Twitter remains a dynamic force, facilitating real-time conversations and engaging users worldwide. As we venture into 2023, the platform has undergone significant changes, including:
An unforeseen alliance with Tesla
Spearheaded by the visionary entrepreneur, Elon Musk
The association sparked intrigue and speculation, but the pathway to investing in Twitter stock is far from straightforward. This article aims to shed light on the process of investing in Twitter stock, delving into its relevance in the digital realm and exploring the potential investment opportunities it offers.
The growth trajectory of the social media industry, in which Twitter prominently operates, has been nothing short of astonishing. Over the past decade, it has transformed the way people;
communicate
interact
and consume information
With Twitter positioned at the epicenter of these global dialogues, its influence is undeniable, making it an enticing prospect for investors seeking exposure to the digital domain.
Despite its prominence, it's crucial to note that Twitter is not a publicly traded company, setting it apart from behemoths like Tesla. Twitter's absence from the public markets poses unique challenges for investors aiming to capitalize on its potential growth.
This article will provide insights into navigating this intricate landscape and exploring alternative investment avenues to partake in Twitter's journey without direct stock ownership.
Can You Buy Twitter Stock? Is Twitter Publicly Traded?
Twitter was indeed once a publicly traded company (NYSE: TWTR), and its stock was available for purchase on the stock market. Twitter, as a publicly traded company, offered shares of its stock to the general public on a stock exchange.
This means that investors had the opportunity to buy and sell Twitter's stock like any other publicly listed company. The decision to go public is typically made to raise capital for expansion, facilitate acquisitions, and provide liquidity to existing shareholders.
Being publicly traded has several implications for Twitter as a company and for potential investors:
Financial Information Disclosure: As a publicly traded company, Twitter was required to provide regular financial reports and disclosures to the public. This included quarterly earnings reports, annual financial statements, and other material information that may impact its stock value. Investors could use this information to assess the company's performance and make informed investment decisions.
Market Volatility: Publicly traded stocks are subject to market forces and can experience significant price fluctuations based on factors such as company performance, industry trends, economic conditions, and investor sentiment.
Accessibility for Investors: Publicly traded stocks are more accessible to a broader range of investors, as they can be bought through brokerage accounts or investment platforms.
Historical timeline for Twitter's public trading:
November 7, 2013: Twitter had its initial public offering (IPO) on the New York Stock Exchange. The IPO price was set at $26 per share, and the stock experienced a significant surge on its debut day, closing at $44.90.
December 2013: Twitter joins the S&P 500 index, further solidifying its position in the financial markets.
November 8, 2022: Elon Musk intended to take Twitter private, meaning Twitter's stock would stop trading on, or be delisted from, the New York Stock Exchange.
Who Owns Twitter?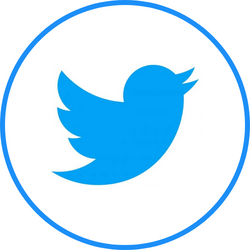 As of early 2023, Elon Musk is Twitter's largest shareholder, owning a significant 78.7% of the company. Other notable shareholders include Saudi Prince Alwaleed bin Talal (5.7%), Larry Ellison (3.0%), Twitter co-founder and former CEO Jack Dorsey (2.9%), Sequoia Capital (2.4%), and Vy Capital (2.1%). Together, these entities hold a considerable portion of Twitter's shares.
Elon Musk: The visionary entrepreneur and CEO of Tesla, Elon Musk, acquired an astounding 78.7% stake in Twitter after finalizing a $44 billion acquisition of the company. His investment comprised debt financing ($13 billion), equity financing from other investors ($7.1 billion), and the rest funded from his personal assets ($26.4 billion). Musk's acquisition of Twitter made him the majority owner and CEO of the platform.
Alwaleed bin Talal: A Saudi prince, Alwaleed bin Talal, holds a 5.7% stake in Twitter. He invested in Twitter back in 2011 through his company Kingdom Holding. When Elon Musk acquired Twitter, Alwaleed bin Talal chose to roll over his shares into the new company.
Larry Ellison: The co-founder and former CEO of Oracle Corporation, Larry Ellison, has a 3.0% ownership stake in Twitter. He provided $1 billion in equity to support Elon Musk's acquisition of the platform.
Jack Dorsey: Twitter's co-founder and former CEO, Jack Dorsey, owns 2.9% of the company. Like Alwaleed bin Talal, Dorsey rolled over his shares from the old Twitter into the new company following Musk's acquisition.
Sequoia Capital: Renowned venture capital firm Sequoia Capital owns 2.4% of Twitter's shares. As a leading early-stage investor, Sequoia Capital has been involved with numerous successful startups, including Google and Airbnb.
Vy Capital: The Dubai-based private investment firm, Vy Capital, possesses a 2.1% stake in Twitter. Alongside investments in ventures backed by Elon Musk, Vy Capital invested in Twitter when it become a private company.
Is the Parent Company Publicly Traded?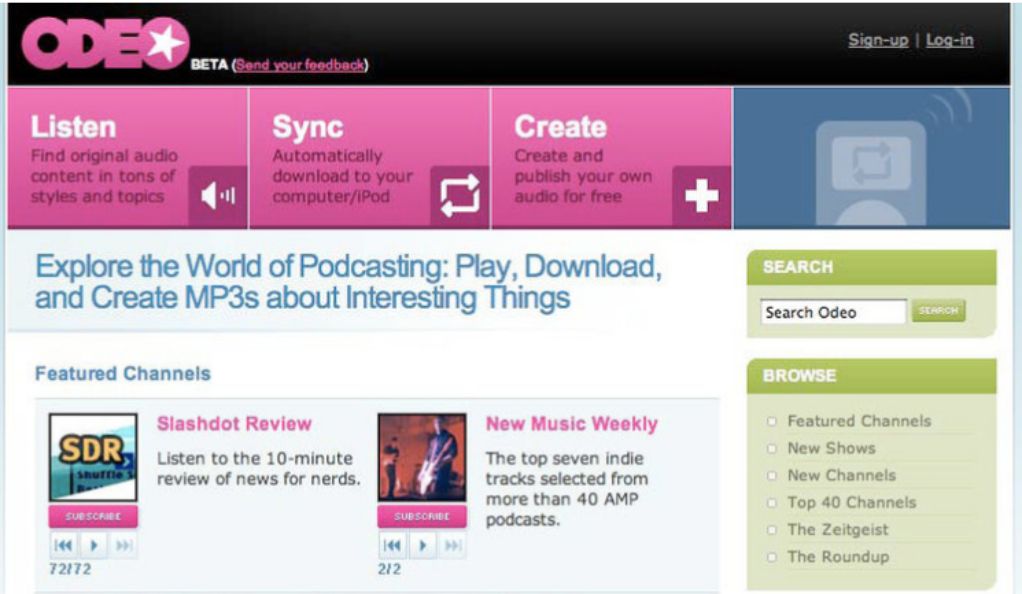 Odeo is a company founded in 2005 that was primarily known for developing a podcasting platform. However, Odeo faced challenges in the podcasting market and eventually shifted its focus. Some of its employees, including Jack Dorsey, went on to create Twitter as a side project within the company. As Twitter gained traction and popularity, Odeo shifted its focus entirely, and Twitter eventually became a separate entity.
In the same industry space as Twitter, several other social media and technology companies are publicly traded, presenting additional investment opportunities:
Facebook, Inc. (NASDAQ: FB): Known as Meta Platforms, Inc. since October 2021, Facebook is the parent company of popular social media platforms like Facebook, Instagram, WhatsApp, and Oculus. It dominates the social networking space and is involved in virtual reality and artificial intelligence.
Snap Inc. (NYSE: SNAP): Snap is the parent company of Snapchat, a multimedia messaging app. It is known for its innovative features like Stories and augmented reality lenses, attracting a young and engaged user base.
Pinterest, Inc. (NYSE: PINS): Pinterest operates a visual discovery platform where users can find and share ideas and inspirations through images. It has gained popularity for its niche focus and creative content.
Alphabet Inc. (NASDAQ: GOOGL): The parent company of Google, Alphabet is a technology conglomerate with a strong presence in search, online advertising, cloud computing, and various other technology ventures.
Reddit (Not publicly traded): Reddit is a social news aggregation and discussion platform where users can engage in various communities (subreddits) based on their interests. While not publicly traded, Reddit has garnered significant attention and user engagement.
Discord (Not publicly traded): Discord is a popular communication platform initially focused on gamers but has expanded to serve broader communities. It offers voice, video, and text chat services.
How to Invest in Twitter Stock
Stay Informed: Keep an eye on financial news and company announcements to stay informed about Twitter's performance, potential updates, and market conditions.
Open a Brokerage Account: If you don't have one already, open a brokerage account with a reputable and regulated brokerage firm that provides access to the stock market.
Fund Your Account: Deposit the desired amount of money into your brokerage account to have the necessary funds for purchasing Twitter shares.
Research Twitter, Inc.: Understand Twitter's business model, financial performance, user growth, and other key factors that could impact the company's future performance.
Place an Order: Once Twitter announces its IPO you can log in to your brokerage account and purchase the stock.
Monitor Your Investment: After purchasing Twitter shares, keep track of their performance and stay updated on the company's progress through financial reports and news updates.
How to Buy the Twitter IPO
If Twitter were to launch another IPO in the future, it could indicate the company's desire to raise capital for expansion, acquisitions, or other growth opportunities. It could also provide early investors and employees with liquidity and offer the public an opportunity to invest in the company's growth potential.
If Twitter or any other company goes through an IPO, you can consider participating by following these general steps:
Stay informed: Keep an eye on financial news and company announcements to stay informed about the potential IPO date and details.
Open a brokerage account: If you don't have one already, open a brokerage account with a reputable and regulated brokerage firm.
Fund your account: Deposit the desired amount of money into your brokerage account to use for purchasing shares.
Research the company: Understand the company's business model, financials, and potential risks associated with investing in it.
Place an order: On the day of the IPO, log in to your brokerage account and place an order for the number of shares you wish to buy at the IPO price.
Monitor the market: After the IPO, monitor the stock's performance and stay updated on the company's progress and announcements.
Twitter Stock Price Chart
Twitter's stock price chart could be easily accessed through financial news websites, brokerage platforms, and various stock market analysis tools which shows the stock price before the acquisition by Elon Musk and the company's shift to being private.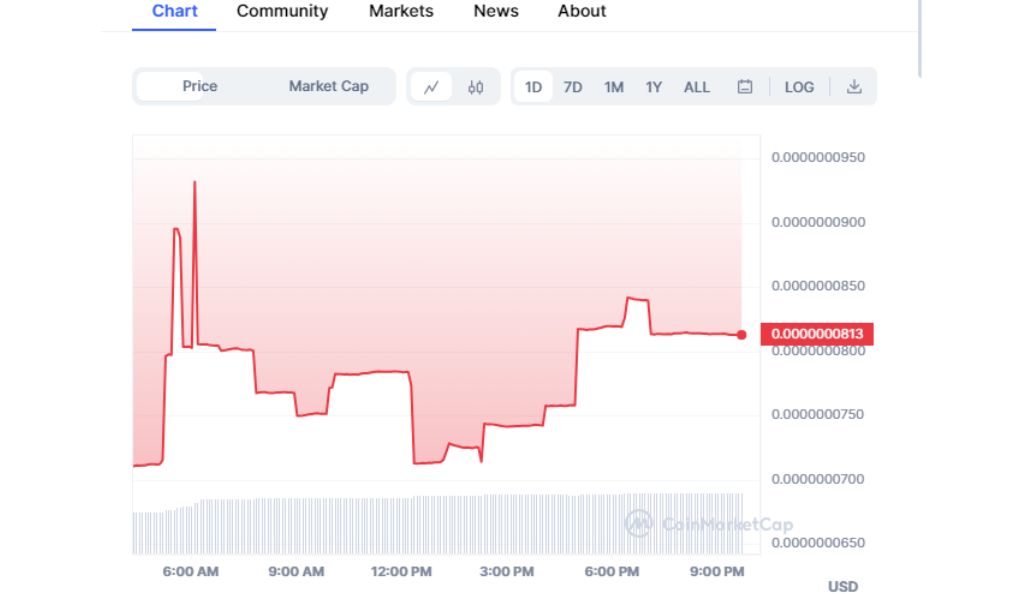 Conclusion
In conclusion, investing in Twitter stock in 2023 is not straightforward due to the company's shift from being publicly traded to becoming privately owned. While Twitter was once listed on the New York Stock Exchange (NYSE), it now operates as a private entity after Elon Musk's acquisition in 2022. As a result, individual investors cannot directly purchase Twitter stock from the public markets.
However, there are alternative ways to gain exposure to Twitter's growth and potential. One option is to invest in the parent company, Twitter, Inc., which is the entity that owns and operates the Twitter platform. To do this, investors can purchase shares of Twitter, Inc. through brokerage accounts or investment platforms once it becomes public again.
FAQs
How can I stay updated on potential investment opportunities related to Twitter?
Stay informed by regularly checking financial news, company announcements, and developments in the social media and technology sectors.
How has Twitter's user engagement changed since its alliance with Tesla?
The alliance with Tesla and Elon Musk's involvement has led to increased user engagement, but specific data on the impact remains undisclosed.
What are some potential challenges Twitter may face in 2023?
Potential challenges for Twitter may include addressing misinformation, content moderation, and competition from other emerging social media platforms.
Risk Disclaimer
StockHax strives to provide unbiased and reliable information on cryptocurrency, finance, trading, and stocks. However, we cannot provide financial advice and urge users to do their own research and due diligence.
Read More