Epic Games, a renowned video game and software development company has emerged as a dominant player in the gaming industry over the years. While the company is not publicly traded, the curiosity surrounding "Epic Games stock" has become a popular topic among investors and gaming enthusiasts alike.
Although it is important to note that the company does not have a publicly traded stock, understanding its significance in the gaming industry and the potential investment opportunities it represents is still valuable.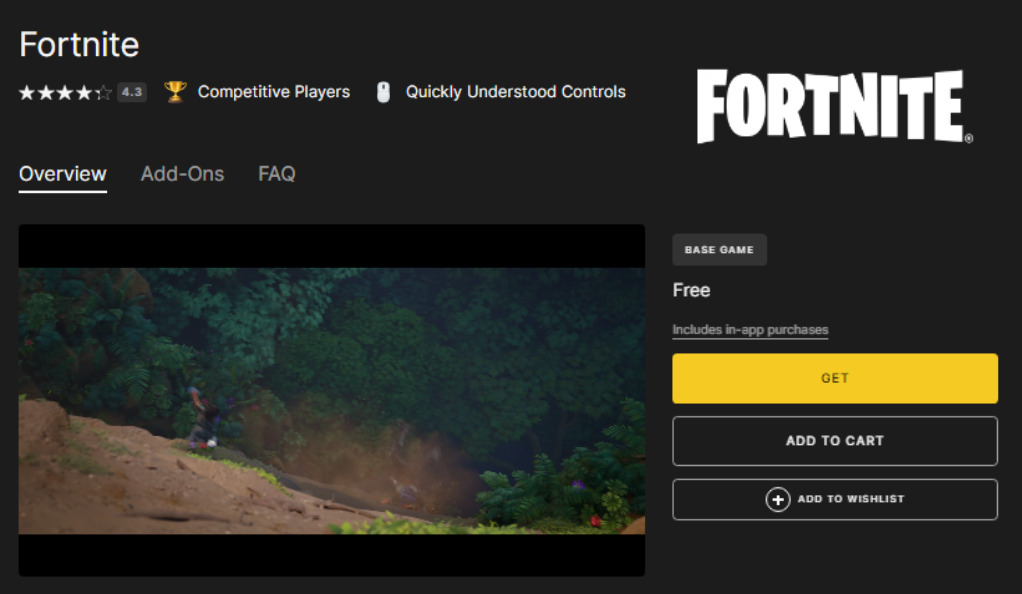 Epic Games is widely recognized for its famous game, Fortnite, which took the world by storm upon its release in 2017.
The game's unprecedented success catapulted Epic Games into the limelight, attracting millions of players and generating substantial revenue through in-game purchases.
Additionally, Epic Games is the creator of the widely used Unreal Engine, a powerful game development platform that has been utilized in numerous popular titles.
The gaming industry has experienced remarkable growth in recent years, driven by the increasing popularity of video games across various platforms. According to industry reports, the global gaming market is projected to reach a value of over $200 billion by the end of 2023. This growth can be attributed to factors such as:
technological advancements
rising number of gamers
proliferation of esports
Can You Buy Epic Stock? Is Epic Publicly Traded?
Considering the immense success of Fortnite and the industry's growth rate, it is understandable why investors are intrigued by the possibility of investing in Epic Games. However, it is important to highlight that as of now, Epic Games is a privately held company, meaning its shares are not available for public trading.
Being a privately-owned company has several implications for potential investors. The following table gives a brief overview of what consequences this has for individuals interested in Epic Games:
| | |
| --- | --- |
| Implications for Potential Investors | Explanation |
| Limited Financial Information | Privately owned companies, like Epic Games, have the discretion to keep their financial data confidential, resulting in limited public information on their financial health and performance. |
| Lack of Transparency | The limited financial information available makes it challenging for investors to assess the company's financial health and make informed investment decisions. |
| No Publicly Traded Stock | Epic Games does not have a publicly traded stock, meaning investors cannot directly buy or sell shares of the company through the stock market. They cannot participate in its success or growth through stock ownership. |
To summarize, Epic Games is a privately-owned company, which means its stock is not available for public trading. Investors interested in the gaming industry or Epic Games specifically may need to explore alternative investment opportunities or keep an eye out for any potential changes in the company's ownership structure in the future.
Who Owns Epic Games?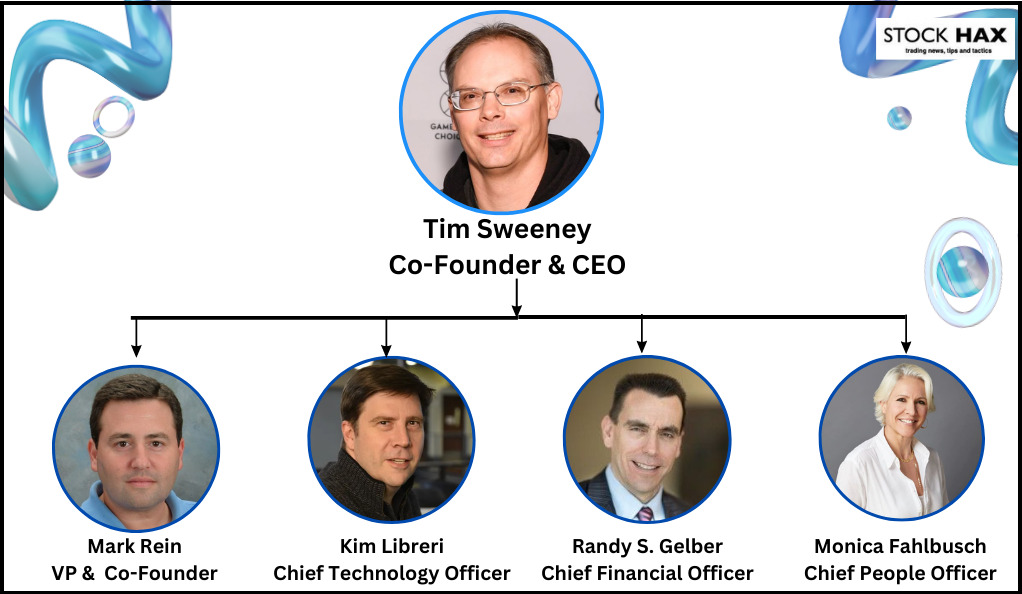 As Epic Games is a privately-owned company, its ownership structure is not publicly disclosed.
However, it is known that the majority ownership of Epic Games lies with its founder and CEO, Tim Sweeney. Sweeney has been at the helm of the company since its establishment in 1991 and has played a pivotal role in its growth and success.
Over the years, Epic Games has made notable acquisitions and strategic investments to expand its reach and enhance its capabilities.
One of the significant acquisitions was the purchase of Chair Entertainment in 2008, a renowned game development studio known for its work on titles such as "Shadow Complex."

This acquisition brought valuable talent and intellectual property into Epic Games, strengthening its position in the industry.

Another significant investment by Epic Games was in the development of Unreal Engine, their widely acclaimed game development platform.

Unreal Engine has been utilized by numerous game developers and has powered some of the most successful and visually stunning games in the industry.
Epic Games continues to invest in the ongoing development and improvement of Unreal Engine, cementing its position as a leading provider of game development tools.

Furthermore, Epic Games made headlines in 2012 when Tencent Holdings, a Chinese multinational conglomerate, acquired a minority stake in the company, becoming the parent company.

Tencent's investment in Epic Games brought additional financial resources and opportunities for collaboration in the Asian gaming market, contributing to Epic Games' global expansion efforts.
It is important to note that ownership structures and investments can evolve over time.
Is the Parent Company Publicly Traded?
Yes, Tencent Holdings, the parent company of Epic Games, is publicly traded. Tencent is listed on the Hong Kong Stock Exchange (SEHK: 0700) and is also traded over the counter in the United States through American depositary receipts (ADRs) under the ticker symbol TCEHY.
Investing in Tencent Holdings can provide investors with an indirect way to have exposure to Epic Games, as Tencent holds a minority stake in the company. Tencent's investment in Epic Games has strategic implications, allowing the two companies to collaborate and leverage each other's expertise in the gaming industry.
Tencent Holdings is a Chinese multinational conglomerate and one of the world's largest technology companies. It has a diverse portfolio of businesses, including gaming, social media, e-commerce, and digital services. Tencent's investment in Epic Games aligns with its broader strategy of expanding its presence in the global gaming market.
Following is the table with some important key factors about the company:
| | |
| --- | --- |
| Company Name | Tencent Holdings, Ltd. |
| Type | Public |
| Traded as | SEHK: 700 |
| | OTC Pink: TCEHY |
| Industry | Conglomerate |
| Founded | 11 November 1998 |
| Headquarters | Tencent Binhai Mansion, Nanshan District, Shenzhen, China |
| Key People | Pony Ma (Chairman, CEO) |
| | Martin Lau (Executive Director, President) |
| Revenue (2021) | ¥560.118 billion RMB (US$86.84 billion) |
| Operating Income (2021) | ¥271.62 billion RMB (US$42.11 billion) |
| Net Income (2021) | ¥227.81 billion RMB (US$35.32 billion) |
| Total Assets (2021) | ¥1.612 trillion RMB (US$249.98 billion) |
| Total Equity (2021) | ¥876.693 billion RMB (US$135.92 billion) |
| Owner | Naspers (30.86%; through Prosus) |
| | Ma Huateng (8.42%) |
| | Tony Zhang (3.5%) |
| Number of Employees | 112,771 (2021) |
| Website | tencent.com |
By investing in Tencent, investors gain exposure not only to Epic Games but also to Tencent's extensive range of businesses and investments in other leading companies within the technology and entertainment sectors. Tencent's gaming division is particularly notable, with investments in various game developers and publishers worldwide.
It is important to consider that investing in Tencent is not a direct investment in Epic Games alone. The performance of Tencent's stock will be influenced by numerous factors beyond Epic Games, such as its other business segments, market conditions, and regulatory developments in the regions where Tencent operates.
Investors interested in indirectly investing in Epic Games through Tencent should conduct thorough research on Tencent Holdings, including:
financial performance
business strategies
regulatory environment
It is advisable to consult with a financial advisor or brokerage firm to gain a better understanding of the potential risks and benefits associated with investing in Tencent or any other publicly traded company.
How to Invest in Epic Games Stock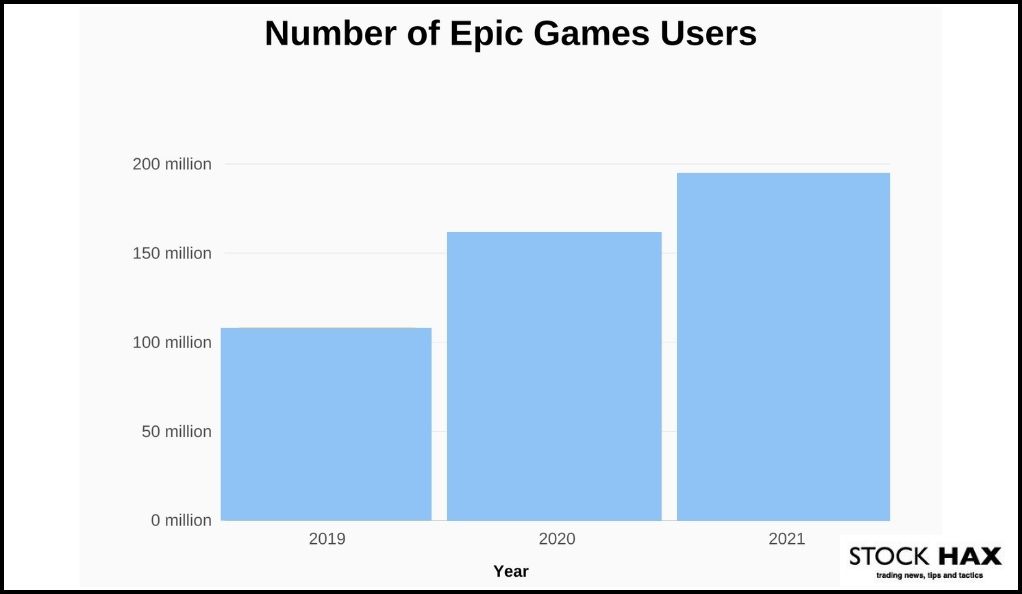 While you cannot directly invest in Epic Games stock, there is an indirect way to potentially gain exposure to the gaming industry. Tencent Holdings, the parent company of Epic Games, is publicly traded. By investing in Tencent, investors can ultimately have exposure to Epic Games.
Apart from Epic Games, several other companies in the gaming industry are publicly traded. Here's a list of some notable companies along with brief overviews:
Activision Blizzard Inc. (NASDAQ: ATVI): A leading publisher and developer of popular game franchises like Call of Duty, World of Warcraft, and Overwatch.
Electronic Arts Inc. (NASDAQ: EA): A prominent publisher of sports and entertainment-based video games, known for franchises like FIFA, Madden NFL, and The Sims.
Take-Two Interactive Software, Inc. (NASDAQ: TTWO): The parent company of 2K Games and Rockstar Games, responsible for acclaimed titles like Grand Theft Auto, Red Dead Redemption, and NBA 2K.
Ubisoft Entertainment SA (OTCMKTS: UBSFY): A multinational video game publisher and developer, known for franchises like Assassin's Creed, Far Cry, and Tom Clancy's series.
Nintendo Co., Ltd. (OTCMKTS: NTDOY): A renowned Japanese video game hardware and software company, recognized for its iconic franchises such as Mario, The Legend of Zelda, and Pokémon.
When considering investments, it's crucial to conduct thorough research and consider expert opinions.
Consulting with financial advisors, reading investment reports, and staying informed about the latest market trends can help identify current investment opportunities that are highly rated by experts.
How to Buy the Epic Games IPO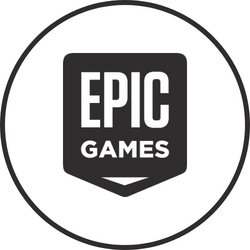 If Epic Games were to launch an IPO in the future, it would indicate the company's decision to offer its shares to the public for trading on a stock exchange. An IPO can be a significant milestone for a company, providing opportunities for capital infusion, increased visibility, and potential liquidity for shareholders.
If Epic Games were to announce an IPO, here is a general step-by-step guide on how to buy the company's stock if it becomes available:
Select a brokerage firm: Choose a reputable brokerage firm that offers access to IPO investments. Research and compare different brokers based on their fees, account requirements, and access to IPO shares.
Open an account: Open a brokerage account with the selected firm. This usually involves providing personal information, completing the necessary documentation, and funding the account.
Research the IPO: Stay updated with the latest news and information about Epic Games' IPO. Understand the company's financials, industry trends, and any potential risks associated with the investment.
Submit an IPO order: Once the IPO is announced, your brokerage firm will provide details on how to participate. Follow their instructions to place an order for Epic Games' IPO shares. Typically, IPO shares are allocated based on demand and other criteria set by the underwriters.
Monitor the IPO process: Stay informed about the IPO timeline and any updates from the company or your brokerage firm. Be prepared for potential changes, as IPO processes can be subject to market conditions and regulatory approvals.
Execute the trade: If your order is successful, your brokerage firm will execute the trade on the IPO listing date. You will become a shareholder of Epic Games and own the purchased shares.
Epic Games Stock Price Chart
There is no stock price chart available for Epic Games. This is because Epic Games is a privately-owned company and does not have a publicly traded stock.
As a privately-owned company, Epic Games does not have a publicly listed stock, and its stock price and trading activity are not publicly disclosed or available for public viewing.
Without a publicly traded stock, valuation data points for Epic Games may be limited or not publicly disclosed. As a private company, Epic Games has the discretion to keep its financial information and valuation details confidential.
Any valuation data that may be available would likely come from private funding rounds, acquisitions, or other disclosed investments in the company.
Conclusion
In conclusion, while Epic Games is a prominent player in the gaming industry, its stock is not publicly traded. As a privately-owned company, Epic Games does not have a stock price chart, and its financial information is not publicly disclosed.
However, investors can indirectly gain exposure to Epic Games through its parent company, Tencent Holdings, which is publicly traded. It's essential to stay informed about any potential changes in the company's ownership structure and to consult reliable financial sources for the most up-to-date information.
Investing in the gaming industry requires thorough research and consideration of available investment opportunities beyond Epic Games.
FAQs
Is Epic Games involved in any other industries besides gaming?
Epic Games is primarily focused on the gaming industry, but it has also made forays into other fields like film production and digital distribution through the Epic Games Store.
Does Epic Games have any notable collaborations or partnerships?
Epic Games has collaborated with various brands and celebrities for special events within Fortnite, including collaborations with Marvel, Star Wars, Travis Scott, and Ariana Grande.
Does Epic Games have a presence in the virtual reality (VR) space?
Yes, Epic Games has invested in virtual reality and created experiences for VR platforms, such as the VR game "Robo Recall" and the VR creation toolset called Unreal Engine VR Editor.
Risk Disclaimer
StockHax strives to provide unbiased and reliable information on cryptocurrency, finance, trading, and stocks. However, we cannot provide financial advice and urge users to do their own research and due diligence.
Read More