This website and its content are not intended to provide professional or financial advice. The views expressed here are based solely on the writer's opinion, research, and personal experience, and should not be taken as factual information. The author is not a financial advisor and lacks relevant certifications in that regard. We highly recommend consulting a qualified financial advisor before making any investment decisions, as the information presented on this site is general in nature and may not be tailored to individual needs or circumstances.
The car industry is huge and ever-growing, with new automotive brands popping up frequently. Most people know several automotive brands, and they each have their own varying opinions about these brands. This visibility has attracted lots of investors from various parts of the world. In decades to come, more investors will add car stocks to their holdings as car brands continue to seek investors
In this article, we will discuss a few of the best car stocks to buy right now. Our assessment will be based on factors like market trends, growth potential, the competitive landscape, financial performance, and many more. We will take a deep dive into these stocks and why they may be good for your portfolio. If you are familiar with the stock market or you are just starting your journey, it is important to understand this industry and its key players in order to make more informed decisions and take a step closer to your financial goals.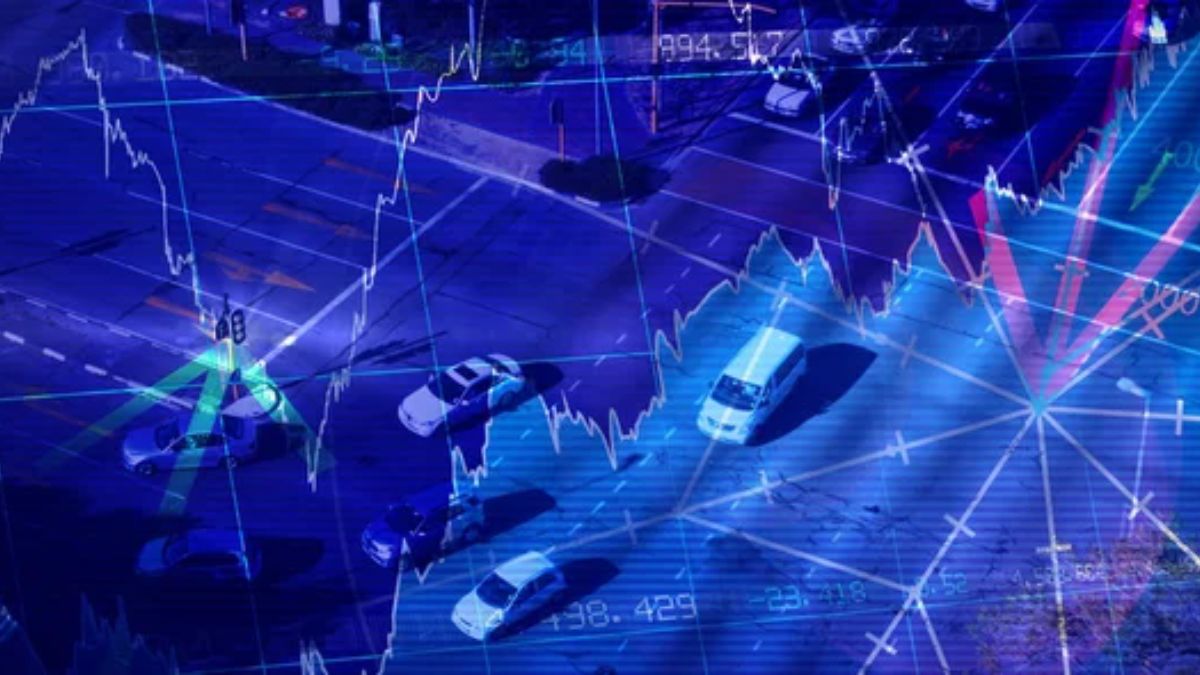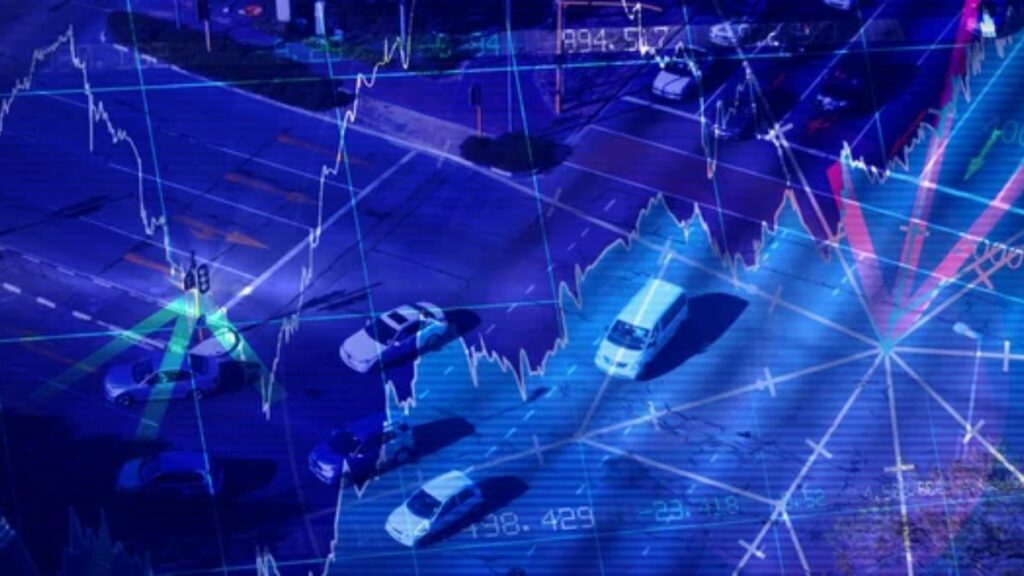 What are Car Stocks?
Car stocks are basically shares of publicly traded companies that produce, manufacture, sell, or service automobiles. This may include trucks, passenger cars, commercial vehicles, and parts and systems for the automotive industry. Car stocks have been a very important part of this industry for years, and the industry has experienced several fluctuations and changes in demand. The automotive industry is very competitive, with a lot of companies fighting for profitability and market share.
There are various types of car stocks; the common ones are ride-sharing and autonomous vehicle stocks, electric vehicle stocks (EVs), dealership stocks, auto parts stocks, and original equipment manufacturer (OEM) stocks. Ride-Sharing and Autonomous Vehicle Stocks are stocks of companies that develop technologies related to ride-sharing and self-driving cars, e.g, Uber, Bolt, Lyft, e.t.c
EV stocks are company stocks that are in the sales and production of EVs; this includes battery production, car charging technology, and EV production. A good example of this type of stock is Tesla.
TOP 5 Car Stocks
The automotive industry is currently going through rapid growth, with self-driving and electric cars being the major change in the market. This has opened a world of possibilities in the car industry while attracting investors to get into the trend. In this section, we will talk about the top 5 car stocks to buy right now in no particular order, our selections are based on stock performance, trends, and potential growth. Kindly note that this is not financial advice, but information that can help you make more informed decisions and take you closer to your financial goals.
1. Tesla (TSLA)
Tesla is the world's biggest manufacturer of electric vehicles by market capitalization and probably the fastest-growing car stock. Tesla produces, designs, and sells EVs. Tesla is planning to remain on top of the competition with the release of the Cybertruck, with production scheduled to start in mid-2023.
Tesla recently announced the Tesla Semi, which could allow users to benefit from different federal tax incentives that reduce the cost of the vehicle and drive up sales. Tesla, however, is not starting the year on a good note, as on January 3, 2023, the company mentioned missing its delivery targets for 2022, which made the stock price go down by 10% in 24 hours.
Tesla is currently trading at $202 (as of this writing) with a market capitalization of $639.37B, which is almost 100% growth from its price at the beginning of January. The EV market is still in its infant stages, and with Tesla leading the market, there is a lot of room for growth, as Elon Musk is currently working on several innovations.
---
2. Ford Motor Company (F)
Ford Motor Company is a worldwide company with its headquarters in the USA. Operating around the world, this car company sells cars, trucks, SUVs, and EVs for commercial use. Ford Motor Company is currently investing funds in the EV market and automated vehicles to keep its lead.
The most popular Ford vehicle (the F-series) is among the best sellers in the United States, and it is important for the profitability of the company. Ford has a plan to manufacture 600,000 electric vehicles by the end of 2023, and millions more by 2026.
The Ford Maverick, Escape, F-150 Lightning, Explorer, Mustang, and E-Transit will receive EV versions in the coming years.
Ford offers dividend services to investors and is currently trading at $12.07, and the price has been dropping since the 4th quarter of 2022. Its current market capitalization is $48.11B, making it the 9th biggest car manufacturer by market cap.
---
3. Stellantis (STLA)
Stellantis is a merger that was formed in 2021 by Peugeot and Fiat Chrysler. This company is the parent company of other automotive brands such as Ram, Jeep, Dodge, Opel, Peugeot, Vauxhall, Fiat, Maserati, and Alfa Romeo. Stallantis majorly operates in the US, South America, and Europe.
This company focuses mainly on sustainability and electrification, with plans and processes to invest in hybrid and electric vehicle technologies over the coming years. Stellantis aims to become a leader in the automotive industry by leveraging its diverse portfolio of global presence and brands.
Stellantis has shown strong performance since its merger, with a market capitalization of $55.67 billion and a stock price of $17.34. Stellantis shows a lot of potential for future growth, which offers competitive dividends to investors.
---
4. Ferrari (RACE)
Ferrari is an Italian automotive maker that is known for expensive performance cars and sports car success. This luxury sports car manufacturer has been producing iconic vehicles for decades now. This company has a loyal fan base and strong brand recognition, which allows them to charge premium prices for their vehicles.
Over the years, the company has expanded into new product categories like apparel and accessories, which allows Ferrari to diversify its revenue streams.
Ferrari has a big focus on innovation, with plans and preparations to launch its first all-electric car in 2025. Ferrari has a strong consistency of financial performance with revenue and earnings. The company has a strong balance sheet with a strong cash position and no debt. The market capitalization of Ferrari is $49.91 billion, and with a stock price of $257.14, Ferrari pays a stable dividend thanks to its luxury profit margins.
---
5. Volkswagen (VWAGY)
In countries other than the United States, Volkswagen ranks as one of the most popular automakers. Volkswagen is the parent company of Skoda, VW, SEAT, Audi, Porsche, Lamborghini, and Bentley. Volkswagen is currently undergoing a major transformation, as the company's strongest focus is on hybrid and electric vehicle technologies.
Volkswagen is looking to be a leader in the EV industry, with an agenda to release several dozen EV models over the next decade. The company remains focused on innovation and sustainability, which is expected to increase demand for its vehicles in the coming years.
The financial performance of the company has been strong, with revenue and earnings remaining competitive. The stock price has shown a history of resilience during market downturns, with a market cap of $87.48 billion and a market price of $17.45. For investors searching for a top automaker with a heavy emphasis on innovation and growth prospects, several analysts say that Volkswagen is a top stock.
Understanding the Car Stock Market
Understanding car stock necessitates knowledge of the automotive industry. When analyzing car stocks, you need to factor in the financial performance of the company that owns the stock. You can begin this process by checking out the company's revenue. earnings and profitability of the past years, this will give you a trajectory of where the company is heading. Profit margins and return on investment will give an understanding of the company's capital management.
The automotive industry is always evolving with new technology, regulations, and preferences. It is important to check out companies that are evolving with ever-changing trends. Other factors to consider when analyzing car stock include the competitive landscape, market trends, management, and strategies.
When investing in car stocks, there are several benefits and risks you should consider. Some of the benefits include the growth potential of the car industry, particularly in emerging markets where car ownership is increasing. Investing in car stocks can provide diversification for your portfolio while helping you accumulate dividends.
The automotive industry is cyclical, with periods of growth and contraction. Economic recessions, changes in consumer preferences, and geopolitical events can all impact demand for cars and affect the stock prices of car companies.
Key factors to consider when choosing Car stocks
When deciding on the car stock to invest in, there are several factors to consider. The company's financial performance is a vital factor to consider; investors should look at the company's profitability as well as its debts. Market share is another factor to consider, a higher market share will most likely survive an economic downturn and changes in demand.
The company's product portfolio is another key factor to consider when evaluating car stocks. Investors should assess the company's brand strength, the competitiveness of its models, and the potential for growth in new markets. There are lots of factors to consider when choosing car stocks, ensure you do your research or contact your financial advisor.
How to Invest in Car Stocks
Investing in car stocks can be an appealing opportunity, but many people find the process to be complex and difficult. The idea of having to search for a broker and navigate through a lengthy registration process can deter them from taking action.
Fortunately, online brokers like eToro have simplified the process, making it easy to invest in car stocks without any hassle. By prioritizing a streamlined investor experience, eToro has become increasingly popular among investors.
With eToro, you can invest in car stocks without the need for a tedious and time-consuming registration process. The platform is designed to make investing as smooth as possible. Here is a simple overview of the process you need to follow when opening an account.
Step 1: Open an Account
To create an account, visit the main webpage and select the "create account" button. The primary application form will appear, requiring only essential details that can be filled in a matter of minutes.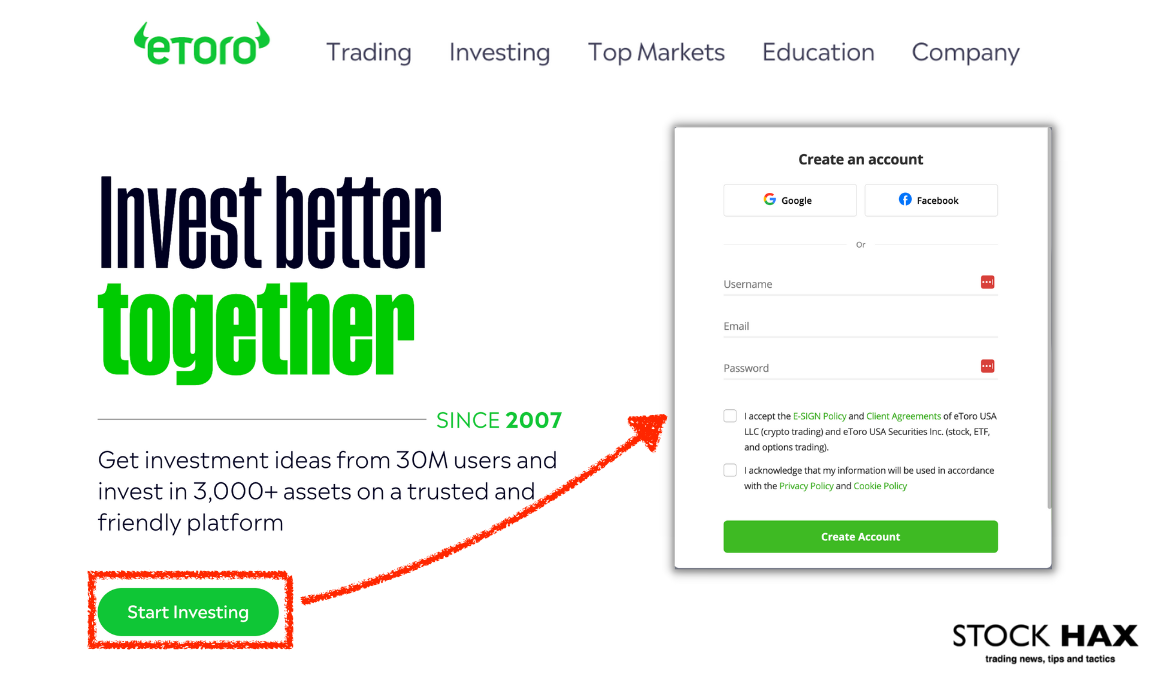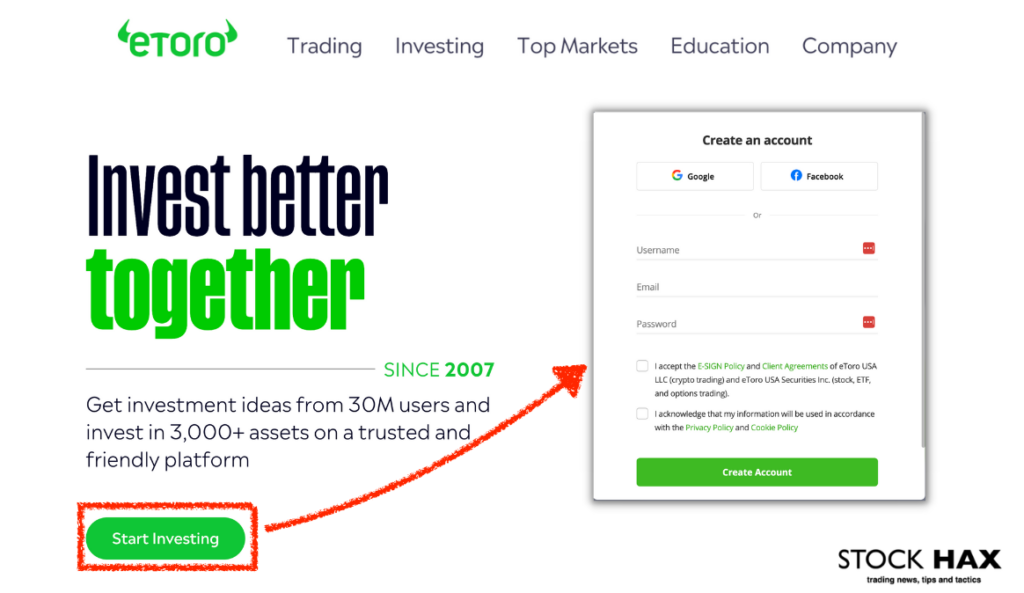 Step 2: Upload ID
Once the form is submitted, the next step is to upload identification documents to meet the KYC and AML regulations. Upon receiving and verifying the documents, eToro will grant access to trade in the stock market. Below are the necessary documents for KYC verification:
Utility bill
Driver's license or a valid passport
Bank statement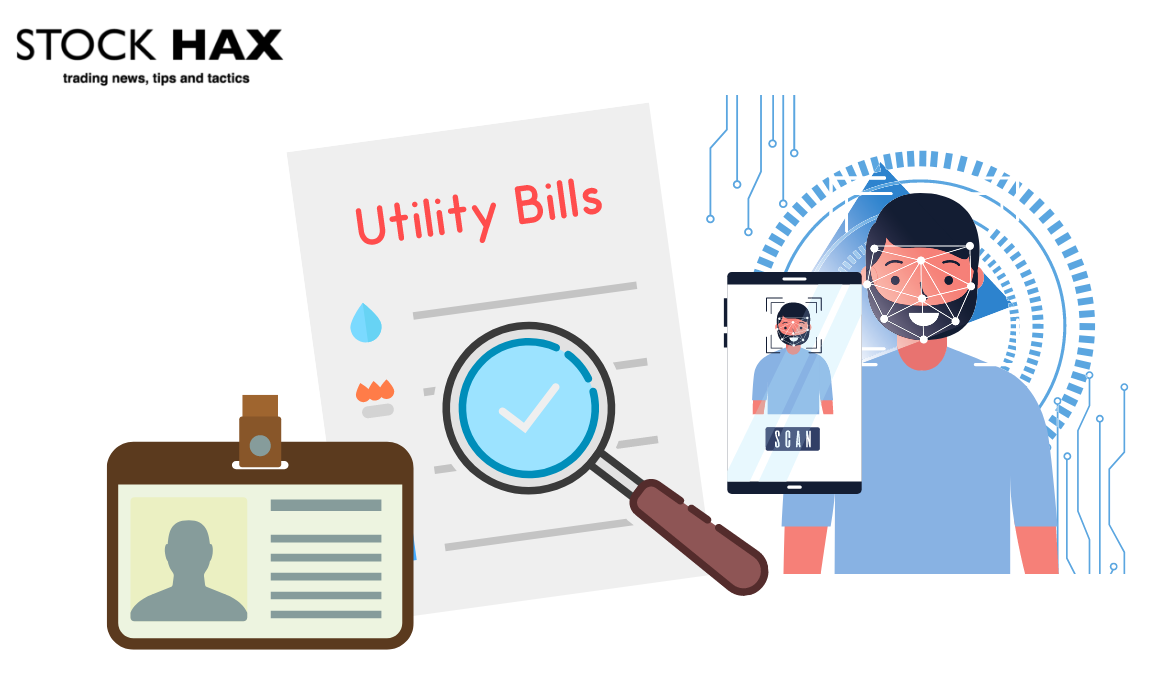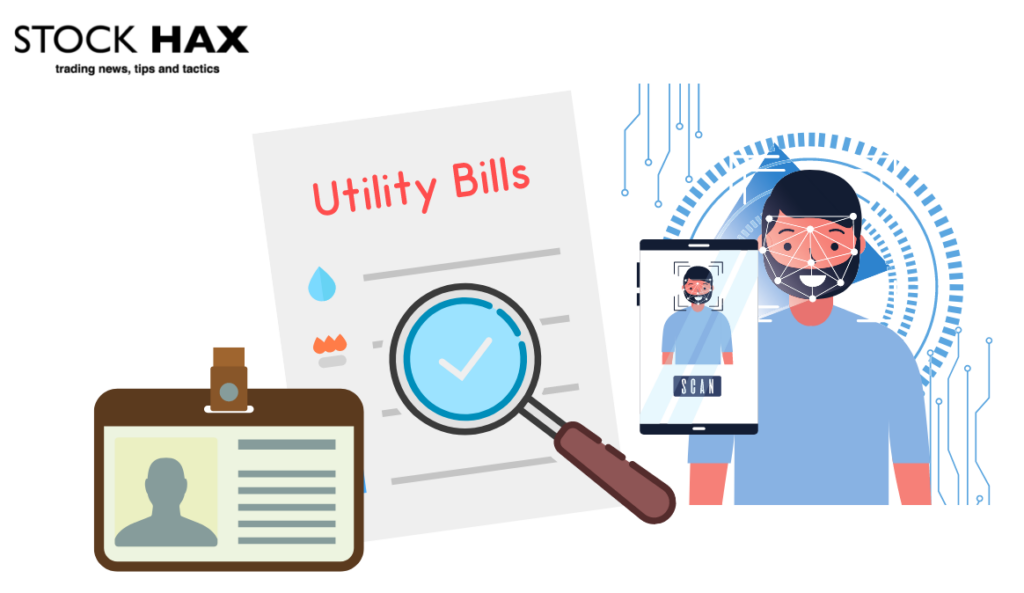 Step 3: Make a Deposit
Once your account is created, you can begin purchasing stocks. However, before doing so, you will need to make a deposit through one of several options, including PayPal, debit/credit cards, or wire bank transfers.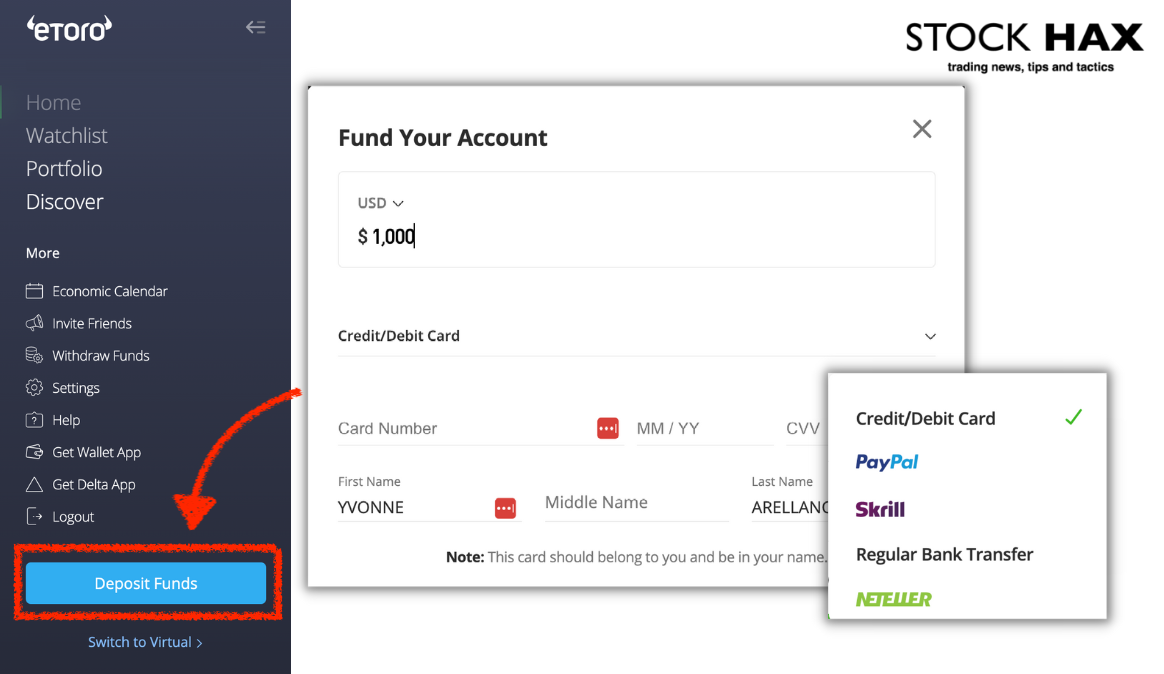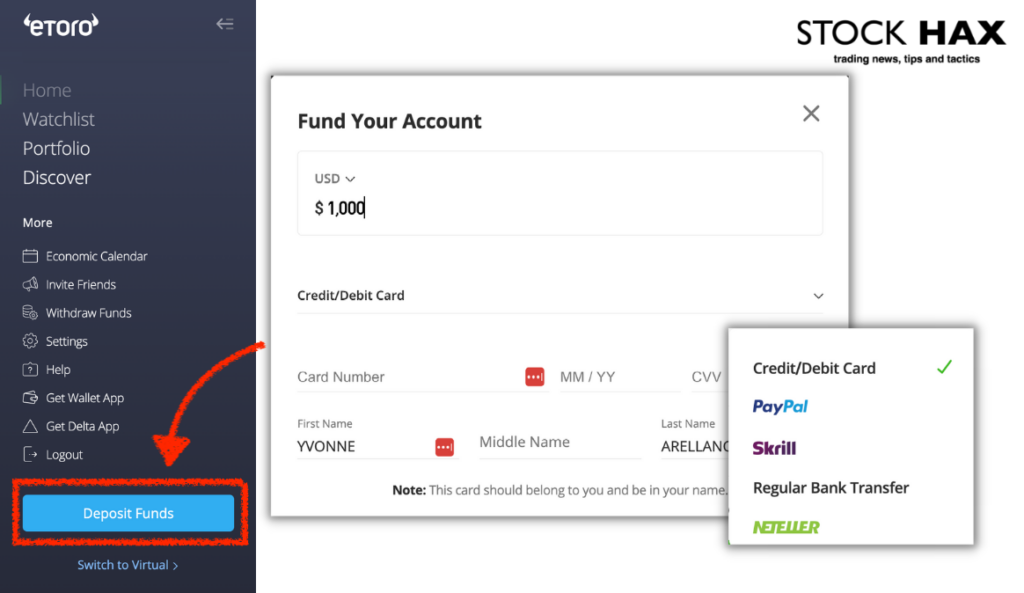 Step 4: Search for Car Stock
eToro provides access to an extensive selection of stocks that can be bought for long-term investment purposes. You can purchase a stake in a stock for as little as $10 on the platform.
You can use the search bar to find specific stocks that you are interested in investing in. Once you have selected the stocks you wish to purchase, simply click on the "Trade" option to submit a bid. eToro also offers a "stop-loss" option that can be useful for protecting your investment.
Conclusion
Investing in the car industry can be a profitable venture as the industry is ever-growing with new trends and innovations. The article discusses the different types of car stocks and their characteristics, and focuses on the top 5 car stocks to buy right now. Tesla, being the largest EV manufacturer, is leading the market with room for growth and continuous innovation. Ford Motor Company is expanding its EV market and automated vehicles, and offering dividend services to investors. Stellantis focuses on sustainability and electrification with plans to become a leader in the automotive industry, while Ferrari is known for its expensive performance cars and sports car success. It is important to do proper research and consider various factors before investing in the stock market.
Risk Disclaimer
StockHax strives to provide unbiased and reliable information on cryptocurrency, finance, trading, and stocks. However, we cannot provide financial advice and urge users to do their own research and due diligence.
Read More