Recently, more and more people are becoming aware of the drastic climate changes that are currently taking place. Although individual efforts may seem insignificant given the sheer size of the polluting economy, many people now believe that a collective effort could slow or even stop the pollution.
To date, there are many different causes of pollution and climate change, but one of the most accepted theories is that pollution is caused by the intensive farming of animals slaughtered for mass consumption.
To combat this phenomenon, many people have become vegetarians or even vegans, and companies like Impossible Foods have played an important role in this conversion.
Founded in 2011 in California, Impossible Foods is a privately held company that produces vegan and vegetarian alternatives to our most common meat dishes.
Since 2011, this market has been growing in popularity. However, Impossible Foods is still a private company, meaning it is not publicly traded. Because of this, it might be a little more difficult for investors to get their hands on Impossible Foods stock, but this article will tell you everything you need to know about the company!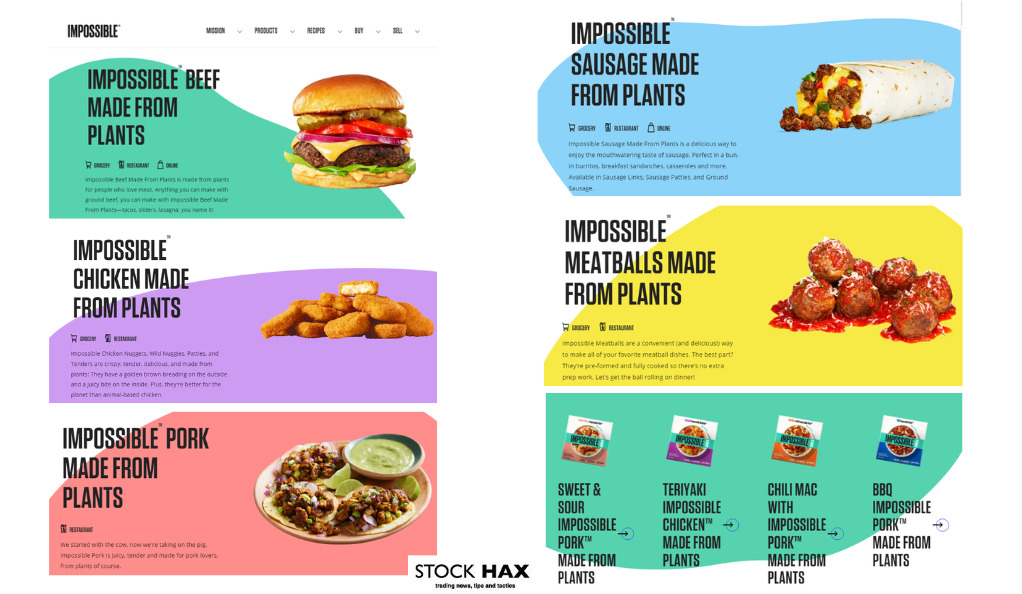 Can You Buy Impossible Foods Stock? Is Impossible Foods Publicly Traded?
As we mentioned earlier, Impossible Foods is a private company, meaning it is not publicly traded on the stock market and has not yet had an IPO. However, the fact that it is a private company brings both advantages and disadvantages to the company itself.
One of the main advantages is the fact that there are fewer legal requirements for the company, so the directors are freer to run the company as they please, always in the best interests of the shareholders, of course. As the company is not listed on the stock exchange, its equity is not diluted, so it can be much easier and faster to make day-to-day decisions, elect new directors and continue normal business activities.
On the other hand, the fact that the company is private means that there is less capital available to reinvest in the business and it may grow more slowly in the long run. On the other hand, private companies provide investors with much less financial information and fewer opportunities to buy stock.
Who Owns Impossible Foods?
Contrary to popular belief, even the equity of private companies can be divided into shares and/or quotas, making it possible to invest in private companies as well. However, the main difference with the shares of public companies is that the shares of a private company are not publicly traded on the market and can only be acquired as a private investor, which changes the structure of the company much less.
Despite the obvious difficulties of financing a private company, Impossible Foods has never lacked funds. More specifically, in its 12 years of operation, Impossible Foods has raised more than $1.2 billion in funding through 12 rounds of investment.
Over the years, the company has attracted a total of 56 investors, ranging from mutual funds to private investors. In the early years of operations, the company's major investors were venture capital funds, including Google Ventures, Khosla Ventures and Viking Global Investors.
Soon after, many private investors and billionaires bought their share in this fast-growing company, including Bill Gates and Li Ka-shing.
Moreover, Impossible Foods had received a $300 million takeover offer in 2015, but the company's founder quickly rejected it. Today, we can confirm that the founder's decision was correct, as the company's valuation has risen to over $2 billion.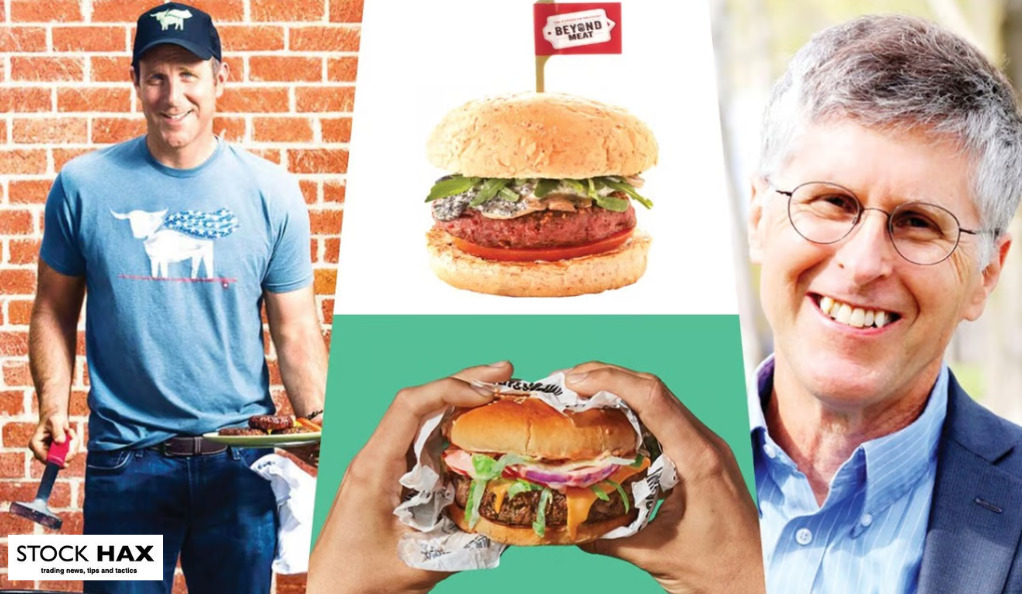 Is the Parent Company Publicly Traded?
Another important issue about Impossible Foods is the fact that the company has no parent company. Impossible Foods was founded by Patrick O. Brown and has been owned and operated by only a few people ever since.
In general, parent companies allow private companies to benefit from many different attributes of public companies without being listed on a stock exchange. For example, a private company with a parent company may have better access to financial support because an investment in the public parent company may also benefit the private company.
In addition, parent companies are often used as a means of transferring capital gains between companies, which usually means that the companies pay less tax than they would otherwise have to pay.
But even if Impossible Foods does not benefit from these advantages, the company is operating in a fast-moving market that allows it to use its innovations to raise more capital without having to go public.
How to Invest in Impossible Foods Stock
Because Impossible Foods is a privately held company, it is not possible to buy its stock directly, as an investor would with a publicly traded company. Furthermore, Impossible Foods does not even have a parent company, so it is not possible to invest in the company through its holding company.
On the other hand, as we briefly mentioned earlier, there are a few ways to invest in a private company. The first and almost impossible way is to invest in the company as a private person and acquire a share of the equity. To date, Impossible Foods has 56 investors, but becoming one of them not only requires hundreds of millions of dollars, but you also have to have a connection to the company and the expertise to run it.
The second option is to buy stock in a company that owns a portion of the shares in the private company. Even though Impossible Foods does not have a parent company, there are some investment funds that have invested in the company. By investing in one of these funds, you can indirectly invest in the company and thus benefit from its activities.
How to Buy the Impossible Foods IPO
An initial public offering (IPO) is the process by which a private company goes public and its shares become freely transferable on the market. The IPO of a company is an extremely important step in the life of a company, as it brings many burdens, but also many benefits.
On the downside, the company will have to file many more financial reports and documents of all kinds and comply with Security and Exchange Commission and stock exchange regulations. However, the company will have more access to funding and will inevitably become better known as retail investors will also learn about this new investment opportunity.
Today, there are many different ways a company can go public, but the IPO is still the most common. Once an IPO is announced, the company sets an "offering price," which is a price per share at which potential investors can buy the company before it goes public.
Typically, access to IPO offerings is very difficult for retail investors because not all stockbrokers allow investors to participate in these proceedings, but also because companies have very high requirements to purchase the stock at the offering price.
Therefore, it is often best for retail investors to wait until the company goes public and then buy the shares at the "public price" in the days following the IPO.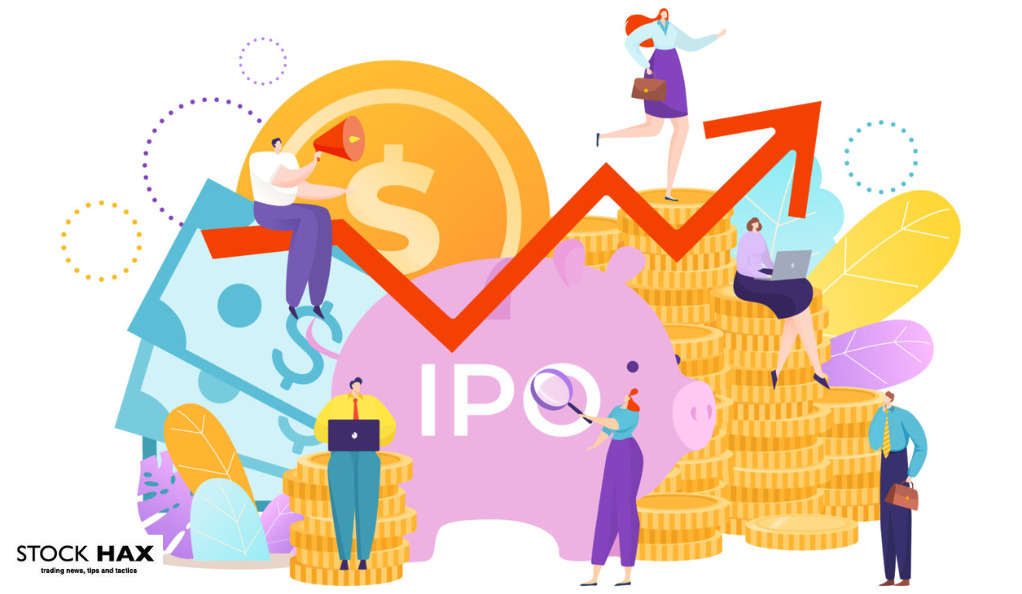 Impossible Foods Stock Price Chart
When evaluating a company, looking at the stock price is a necessary step to then calculate the total market capitalization of a company and find the final answer. In addition, the stock price chart could play a very important role for many short-term traders who rely on the price movement to enter and exit the market and ideally make a short-term capital gain.
However, since Impossible Foods is a private company, there is no stock chart for you to look at. Therefore, any potential price movements or changes in the company's stock structure are hidden and only available upon request if an investor stratifying certain requirements wishes to purchase a portion of the company.
To date, however, we know that Impossible Foods has 56 investors and that many experts have estimated the company's value at more than $2 billion.
Conclusion
In summary, Impossible Foods is a privately held company that operates in a rapidly growing industry and produces highly desirable and sought-after products. However, because it is a private company, there are significant difficulties for retail investors to acquire shares of the company.
Considering that as a private investor, to invest directly in the company, you would need several million dollars and the ability to run the business, it is often more feasible to rather purchase shares of a company that holds a large portion of Impossible Foods, to indirectly benefit from the business.
In addition, although it has not yet been announced, Impossible Foods may decide in the future to go public and allow all private investors to purchase a stake in the company.
FAQs
Can Impossible Foods go Public with a DPO?
A DPO, or Direct Public Offering, is the procedure pursuant to which a private company goes public without giving the possibility to a smaller number of investors to purchase the stock at an offering price. So, if a company goes public through a DPO, a potential investor could only buy the shares of the company once the company is available on the stock market.
Impossible Foods has not yet decided whether or not they would want to go public, and therefore there is certainty on how they would do so if they would decide to do it.
How Much is Impossible Foods Company worth?
It is difficult to estimate with certainty the value of a private company, but considering the investments they have received, the assets and many other parameters, experts have determined that the value of Impossible Foods is more than $2 Billion.
Does Impossible Foods have a Parent Company?
No. Impossible Foods does not have a parent company, however there are many different investment funds that hold a significant part of the business. So, retail investors looking to indirectly profit from the success of Impossible Foods might decide to invest in these investment funds.
Risk Disclaimer
StockHax strives to provide unbiased and reliable information on cryptocurrency, finance, trading, and stocks. However, we cannot provide financial advice and urge users to do their own research and due diligence.
Read More