This website and its content are not intended to provide professional or financial advice. The views expressed here are based solely on the writer's opinion, research, and personal experience, and should not be taken as factual information. The author is not a financial advisor and lacks relevant certifications in that regard. We highly recommend consulting a qualified financial advisor before making any investment decisions, as the information presented on this site is general in nature and may not be tailored to individual needs or circumstances.
Stellantis N.V. is a multinational automotive manufacturing corporation, established in January 2021, based on a 50/50 cross-border merger between the Italian-American conglomerate Fiat Chrysler Automobiles (FCA) and the French Peugeot S.A. (PSA Group). The newly formed company is headquartered in the Netherlands. It is a leading global automaker and mobility provider.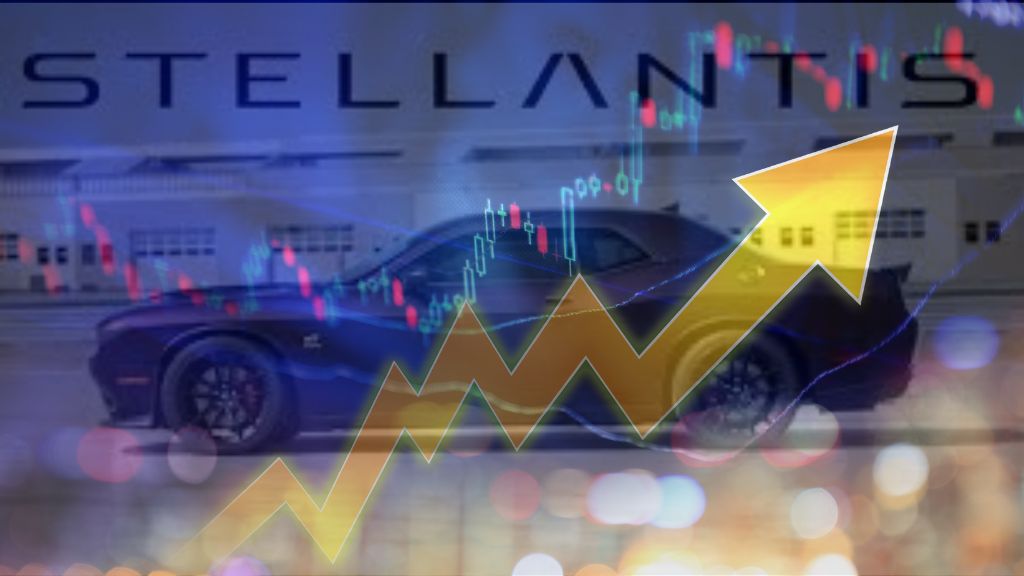 The company is engaged in the design, manufacturing, distribution, and sale of vehicles. It offers its products under the following brand names: Abarth, Alfa Romeo, Chrysler, Citroën, Dodge, DS, Fiat, Jeep, Lancia, Maserati, Opel, Peugeot, Ram, and Vauxhall. It operates in the following geographical regions: North America, South America, Enlarged Europe, Middle East and Africa, China, India, and Asia Pacific. The new company's executive team is led by Carlos Tavares, who was appointed as Chief Executive Officer of Stellantis in January 2021.
The shares of Stellantis N.V. are listed on the New York Stock Exchange (NYSE) and are traded with the ticker symbol STLA. Its market capitalization is around USD 51.18 billion as of now, hence it is classified as a large-cap company. The largest shareholders of Stellantis include Exor N.V., Peugeot Family, Dongfeng Motor Group, Bpifrance Group, Tiger Global Management, Amundi Asset Management, The Vanguard Group, Goldman Sachs Group, Deutsche Bank, Bank of Italy, Alliancebernstein, which together own nearly half of the new entity.
We will present important information concerning the company, its stock, and the acquisition process for STLA shares, walking you through the essentials, like registering and funding your brokerage account, analyzing, ordering, and purchasing the shares, if you decide to do so.
The company and its stock
Stellantis reported its first quarter (Q1) results on the 3rd of May, 2023, indicating a 14% growth in net revenues compared to Q1 2022, with all business segments contributing positively. The company's net revenues totaled USD 52 billion for the quarter, topping analyst expectations. Meanwhile, EPS is USD 5.98, with the company possessing sufficient free cash reserves to finance its ambitious production and delivery targets for the current fiscal year and beyond.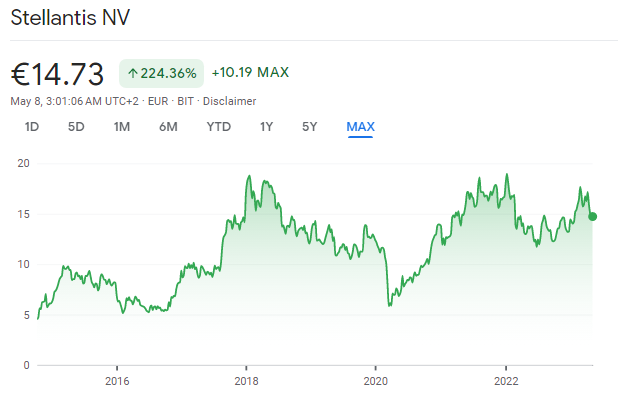 Globally, the company shipped neared 1.5 million units, a 7% increase over the previous year's Q1, primarily due to improvements in semiconductor order fulfillment. Consolidated shipments and revenues were up in each of the company's global regions. Compared to Q1 2022, the sales of battery electric vehicles (BEVs) rose by 22%. It expects to launch nine new BEVs in 2023.
Currently, various valuation metrics suggest that STLA is undervalued. It has a value score of "A" according to Zacks, by which that firm means the shares would be a good pick for value investors. The financial health and growth prospects of the stock demonstrate its potential to outperform the market in the short to mid-term. Analyst forecasts of the stock price range from USD 18 to USD 22.5 for the end of FY 2023.
The automaker unveiled electrification and software development plans, announcing investments of over USD 30 billion by 2026, focusing on the areas of new battery technology, material, and IT solutions. These factors played a role in boosting STLA from its lows of USD 12 per share up to around USD 21, however, it has stabilized around 16.5 recently. Wall Street equities research analysts have 3 hold and 6 buy ratings on the stock.
Finding the suitable brokerage platform
To acquire STLA, a company listed on the NYSE, you need to find an online brokerage that offers access to the exchange. Some popular platforms for investing in STLA include Interactive Brokers (IBKR), Trading 212, and eToro. IBKR is a professional platform with advanced tools, while the other two have simpler interfaces for beginners. Regardless of the platform, the account opening, funding, and trading procedures are similar.
Once you open and fund a brokerage account, you can trade various assets such as securities, fiat currencies, commodities, and sometimes even cryptocurrencies if the broker supports them. When choosing a brokerage platform, consider factors like the availability of different asset classes, transaction costs, access to multiple stock exchanges, positive user experience, and customer service.
It's important to analyze these factors before selecting a platform, especially if you plan to use it for a long time. Look for features like real-time quotes, customizable dashboards, advanced charting tools, and research resources to aid your investment decisions. Keep in mind that brokerages may assess your general knowledge about different asset classes and inquire about your investment plans, income source, employment status, and relationship with government authorities.
After submitting the required information, you'll be asked to provide an official identity document (ID) by taking and uploading a photo. Some platforms may also require a selfie of you holding your ID. Once you've provided all the necessary information, you'll receive a verification message on your mobile phone to proceed with the next steps.
Funding the account, trading, and portfolio monitoring
To start trading after verifying your brokerage account, you need to fund it through a regular bank transfer or, if allowed, by linking a debit or credit card. Once funded, you can trade STLA or any other available financial instrument on the platform.
To acquire a specific stock like STLA, search for it by typing the company's name or its stock ticker. Prepare your order by specifying the number of shares, order type, and duration. The order duration can be for a day, good-till-canceled (GTC), or set to expire on a specific date.
There are two common order types: market order and limit order. A market order allows you to buy or sell shares at the current market price, with execution usually taking seconds. However, due to market fluctuations, you may pay a different price than intended. A limit order lets you define the price you are willing to pay, but it may take longer to execute or not be fulfilled if the share price doesn't match your limit.
Once you've filled in all the necessary order details, review your order before authorizing it and proceed with the placement. Your order will be submitted to the stock exchange for execution, and you will receive a notification. It's important to note that trading STLA or any investment carries risks, so conducting due diligence and considering professional advice is crucial.
Completing the trade is just the beginning of your investment journey. Monitor the performance of your portfolio and stay updated with market and company news. Changes like new services, user numbers, management appointments, and more can impact STLA's share price. Set up alerts and notifications on your brokerage account or other platforms to receive real-time updates on stock price movements and major events.
Remember to constantly assess and manage your investments, keeping an eye on the market and company developments. Regularly evaluate your portfolio's performance and stay informed to make informed decisions regarding STLA or any other investments.
Stellantis stock can be purchased through various exchange platforms or online brokers. However, it is fundamental to consider fees, taxes, and investment tools. We will use eToro as an example.
Step 1: Create an Account
To start investing in STLA stock, visit the official eToro website and click on the Sign-up button. You will be taken to the registration page where you need to provide your name, email, and password. Alternatively, you can choose to sign up using your Facebook or Google profiles.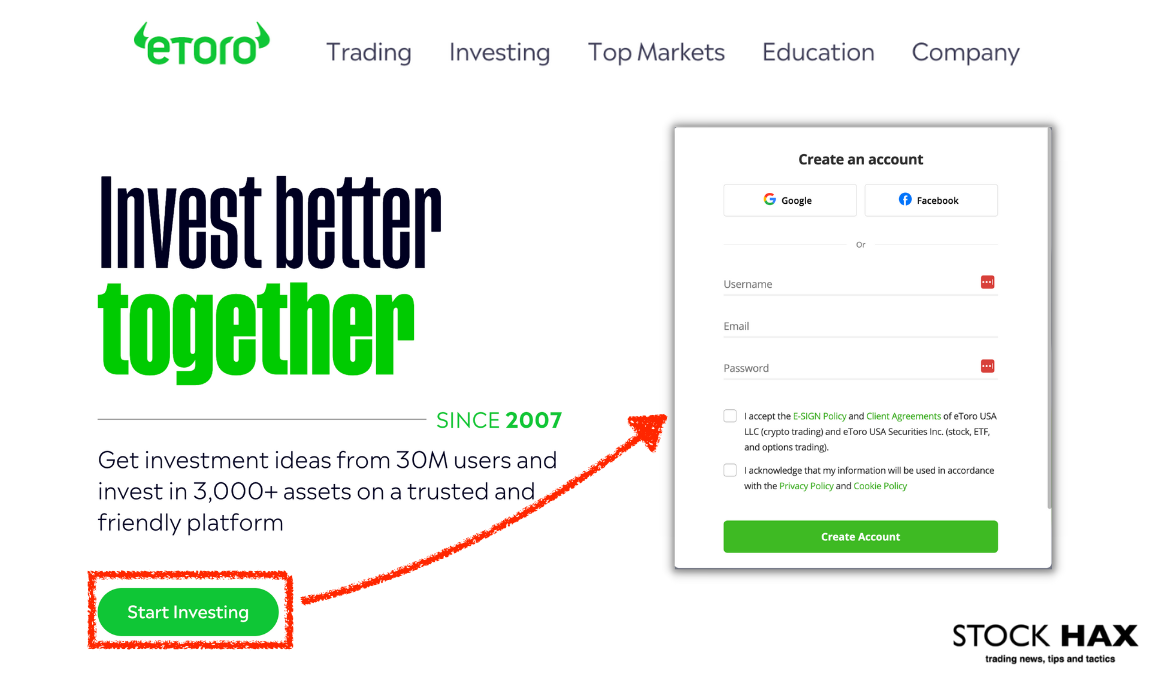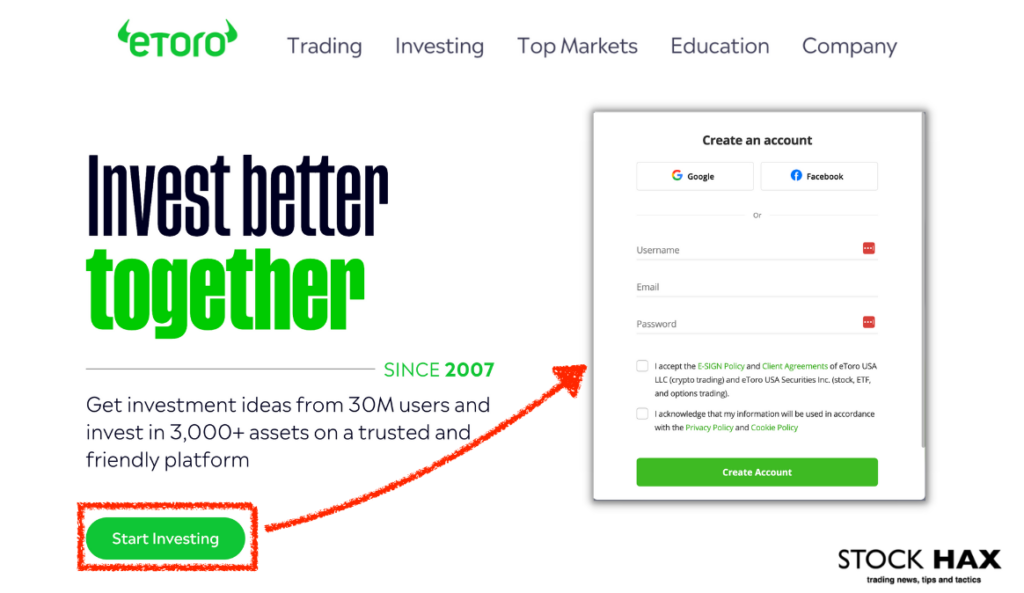 Step 2: Verify Your Identity
To meet regulatory requirements, you will need to verify your identity. This involves submitting Proof of Identity (POI) and Proof of Address (POA). Ensure that your POA document is not older than two months.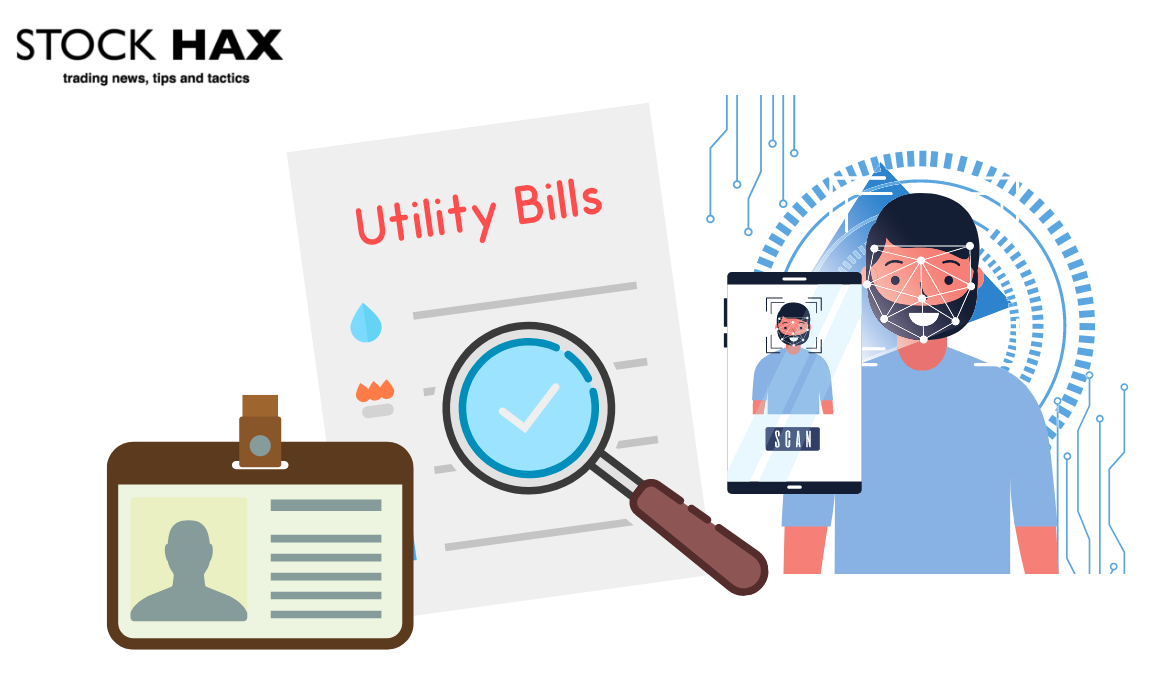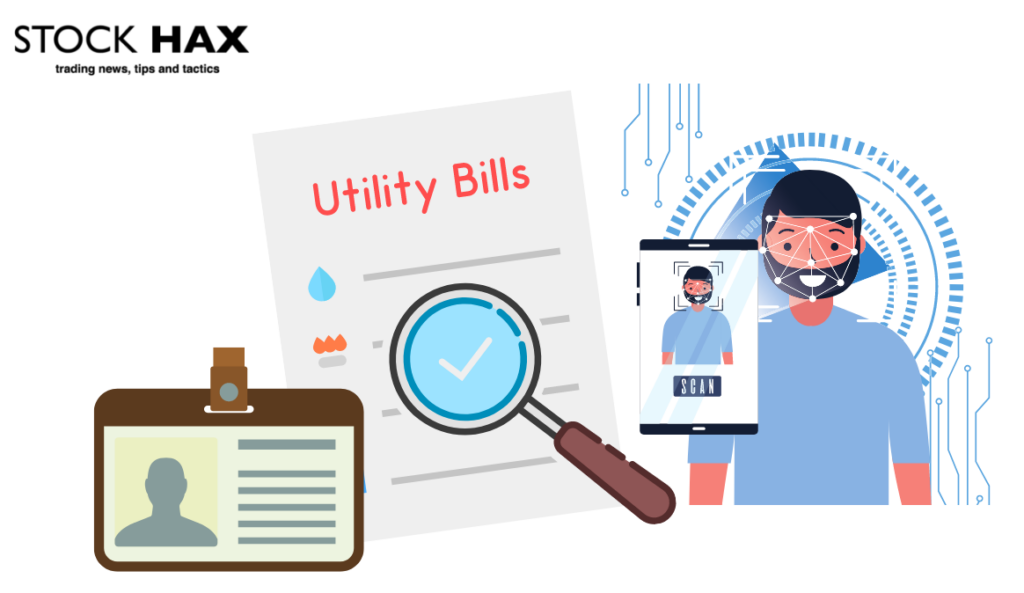 Step 3: Make a Deposit
After successfully verifying your account, it's time to make a deposit. Access the eToro menu and click on Deposit Funds. Choose the amount you want to invest in STLA stock. eToro offers various transaction processing methods for your convenience.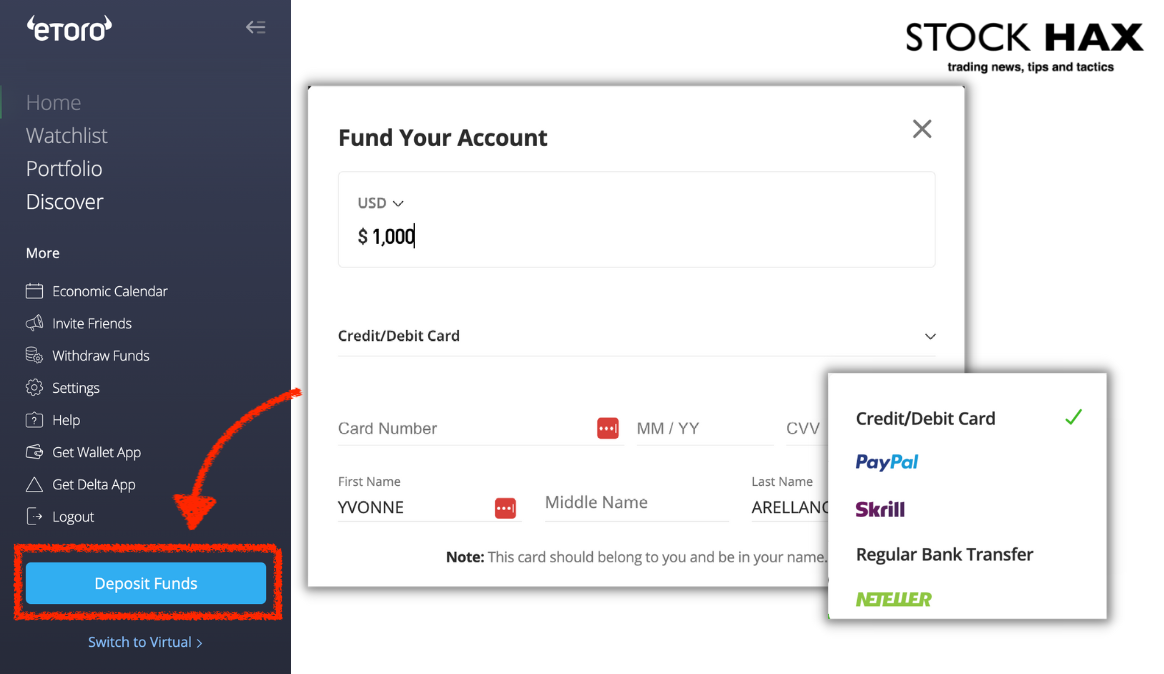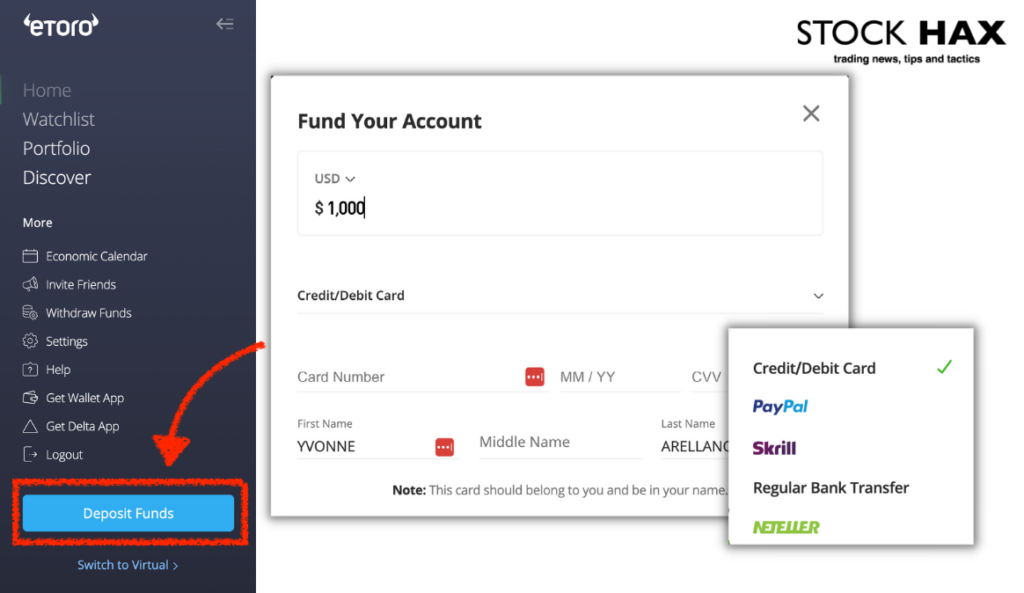 Step 4: Search for STLA Stock
Locate the STLA stock by entering its name in the search tab. eToro's platform is designed to be user-friendly and displays search results based on popularity. You can also search for the stock using its ticker symbol for quicker results.
Once you find the STLA shares, click on the Purchase button. eToro provides options to buy the entire asset or a fraction of it. After completing the transaction, the newly acquired STLA stocks will be added to your portfolio.
Conclusion
Headquartered near Amsterdam, Stellantis N.V. is the fourth-largest automaker by volume and third by revenue in the world. With a global workforce of around 400,000, Stellantis ranks behind Volkswagen, Renault-Nissan-Mitsubishi, Toyota, and ahead of General Motors, Hyundai, and Ford.
The key fundamentals of the new company are robust, with Wall Street analysts judging that its stock price has room to rise. The forecasted price targets by fiscal years 2025 and 2027 are respectively USD 43 and 57 per share, according to some analysts.
FAQ
Is STLA currently a "buy", "hold" or "sell"?
Most of the Wall Street equity research analysts covering Stellantis N.V. have issued a buy rating for the stock, while several have issued a "hold" recommendation.
Is STLA potentially more interesting for value or growth investors?
It could be a suitable addition to both kinds of investment strategies. On the one hand, valuation metrics indicate that STLA is currently undervalued. On the other hand, assessments of the company's growth prospects conclude that it has the potential to outperform industry peers in the mid-to-long run.
Does STLA pay dividends and if so, how high is the current yield?
Stellantis N.V. is rated #76 among the 100 highest dividend-paying companies. As of April 2023, its dividend yield was 8.97%.
Risk Disclaimer
StockHax strives to provide unbiased and reliable information on cryptocurrency, finance, trading, and stocks. However, we cannot provide financial advice and urge users to do their own research and due diligence.
Read More